Recently back from wine school in France I'm excited to get back into the scene in Australia to see how my new knowledge adds to my Aussie experience. And, we (dad's my travel companion on this trip) are in very good hands, those of Australian Wine Maker of the Year (2013), Tim Kirk at Clonakilla in Murrumbateman.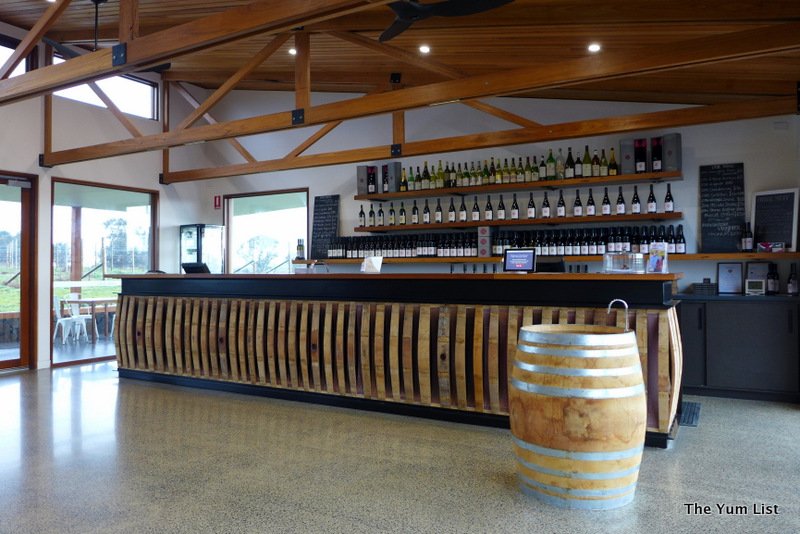 Making an immediate connection, Tim reveals that the altitude, climate and soil of the family vineyard produce similar flavours to those of the northern Rhone Valley. He's quick to counter however that wine making is about interpreting terroir and that Australia has its own ancient and very unique story to tell. Tim explains that his "job is to interpret the voice of the land. It has its own distinctive characteristics and sings it own beautiful song."
Layers of red brown clay over decomposed granite are the grounds for the harmony of 44 acres of shiraz, riesling, chardonnay, sauvignon blanc and Viognier at Clonakilla. Combine the soil with the cool continental climate, and a passionate wine maker and you get the perfect conditions for some of Australia's most recognized wine.
And recognized it is! Not only did Tim gain the title of wine maker of the year in 2013, he has been nominated three times. The wine is consistently awarded too, including decoration for Wine of the Year and Best Red by a number of respected critics and publications. The vineyard produces a number of reds and whites, but is best known for its Shiraz Viognier, which is widely acclaimed as one of Australia's great reds.
Our tasting session today, at Clonakilla's cellar door, covers four whites and four reds.
The Whites
The Clonakilla 2015 Sauvignon Blanc Semillon is both citrusy and savoury, with zappy flavours, white talc and a spirited freshness. The 2014 Tumbarumba Chardonnay has been aged in oak barrels and presents a heightened level of crispness – a distinct change from some of the old school buttery chardonnays once dominating the Aussie market. Clonakilla's 2016 Viognier Nouveau has been tank fermented and presents as light yet expressive with a slight viscosity to the palate. I adore the bouquet of the 2015 Viognier finding it wonderfully aromatic and the body both elegant and packed with flavour.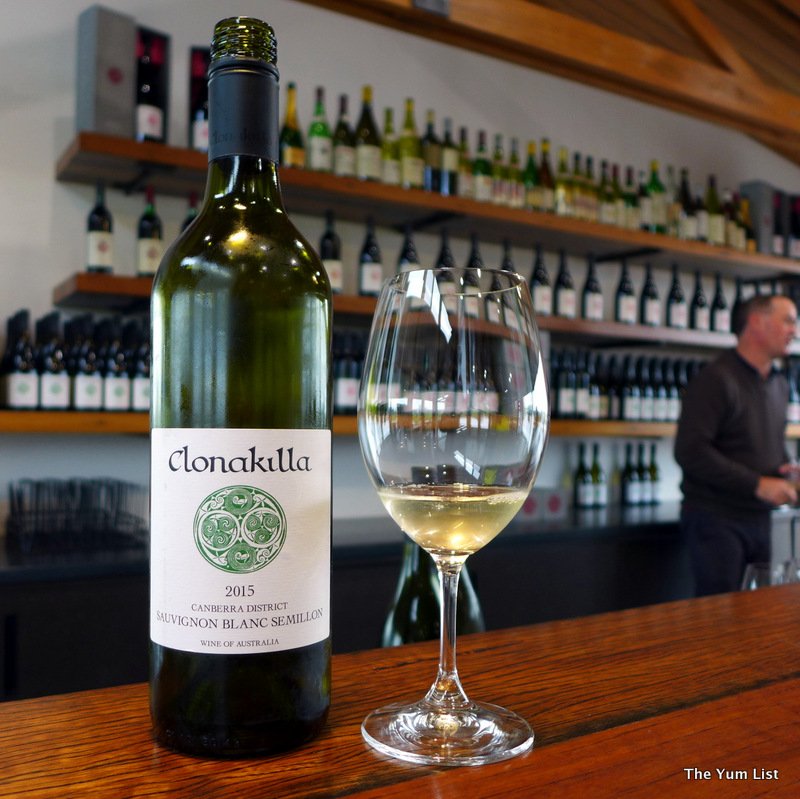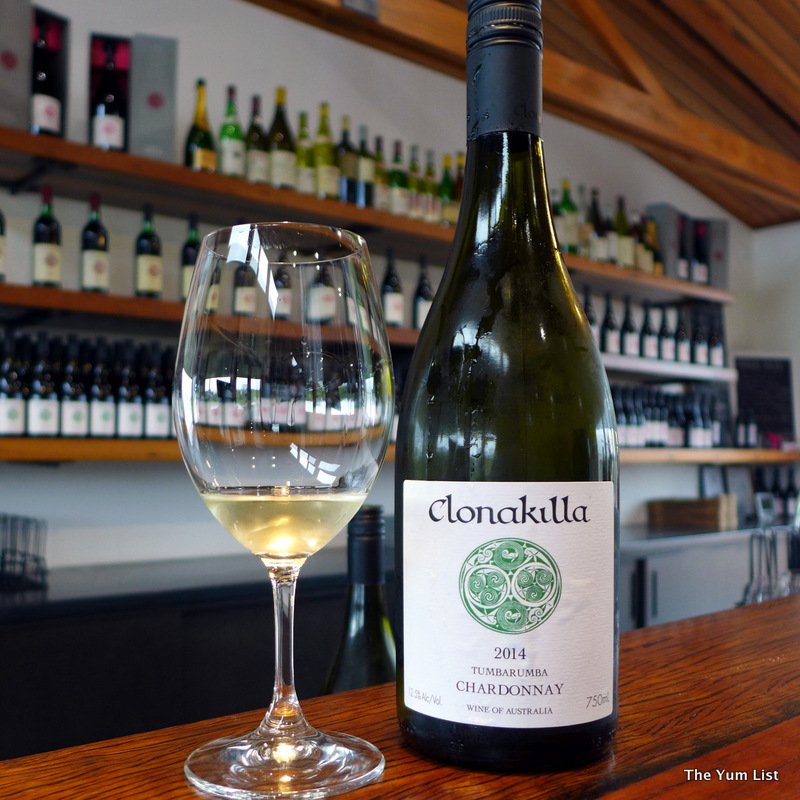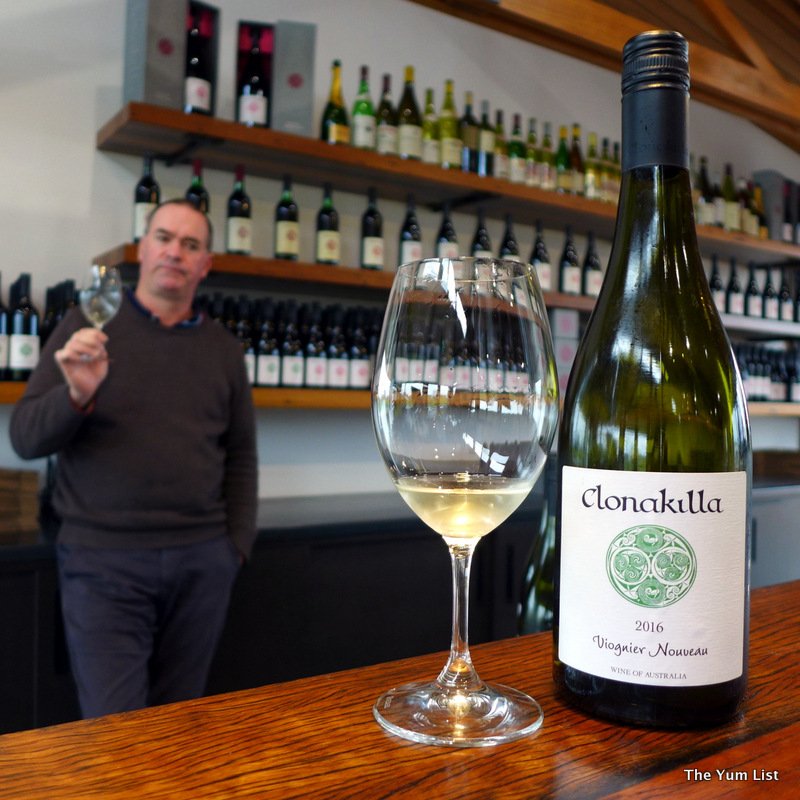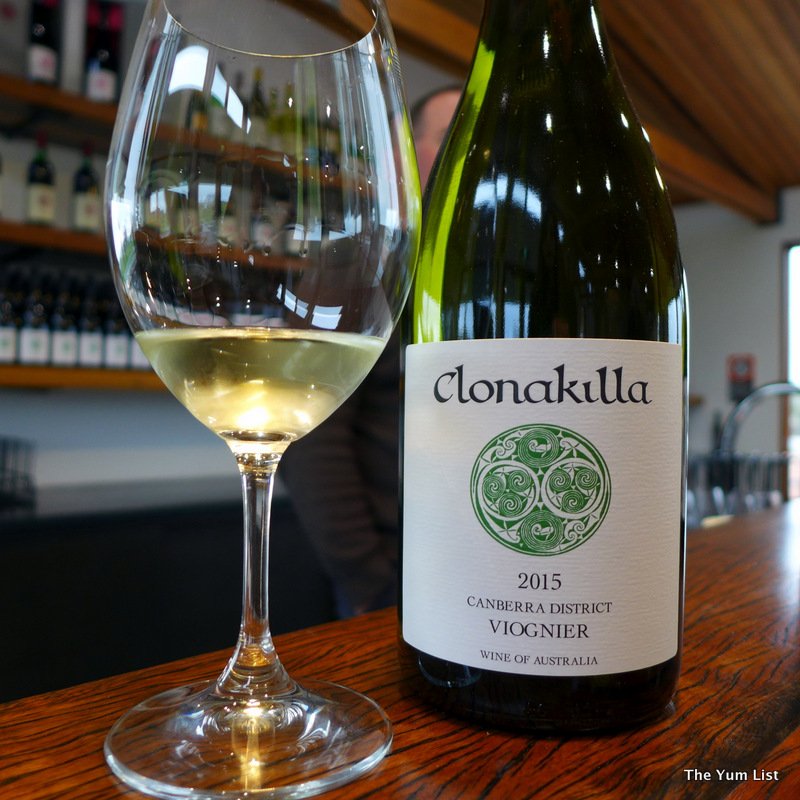 The Reds
The 2015 Ceoltoiri offers a gorgeous aroma, trips a light fandango around the tongue and departs with a savoury ending. Much darker in colour is the 2014 Hilltops Shiraz reflecting both dark brooding fruit in hue and in the palate, while the 2014 O'Riada Shiraz parades more spice, a floral dimension and a gracefulness in the mouth.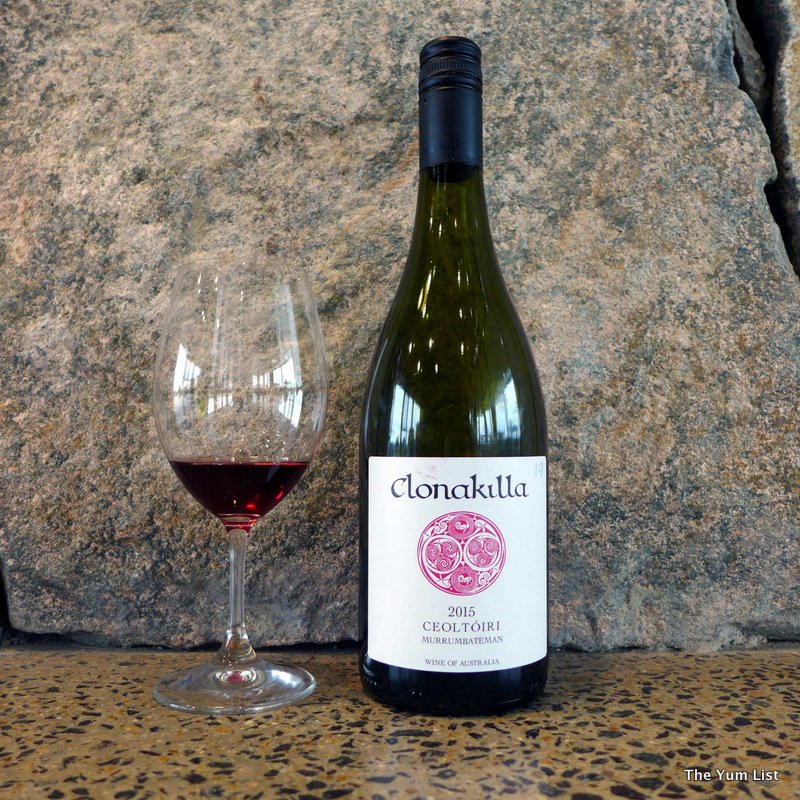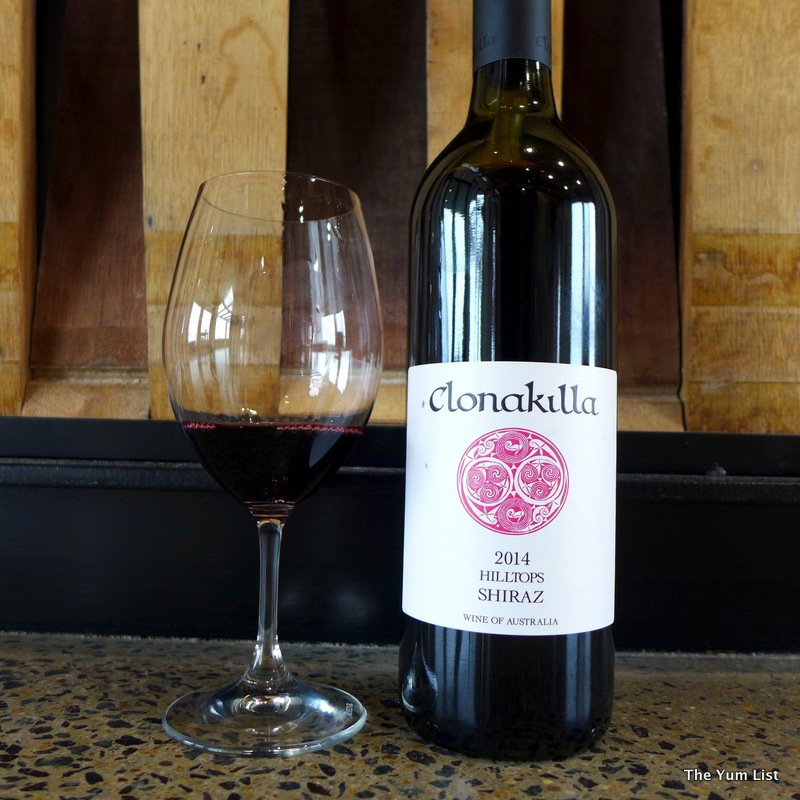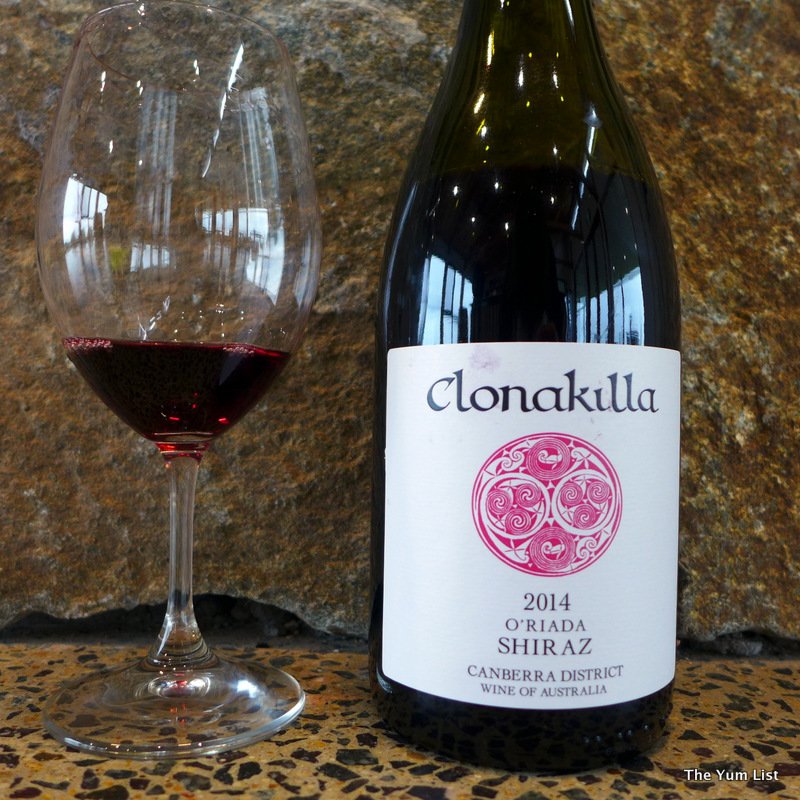 What we've been waiting for however is a sip of the 2014 Shiraz Viognier, one of the most celebrated reds in the region, if not the country. Tim suggests a big bowl shaped glass to savour the aromas and to allow time for the wine to develop once poured. It has a lovely line of warm spice running through it and James Halliday asserts that, "its cross-thatched flavours (not textures) need careful navigation."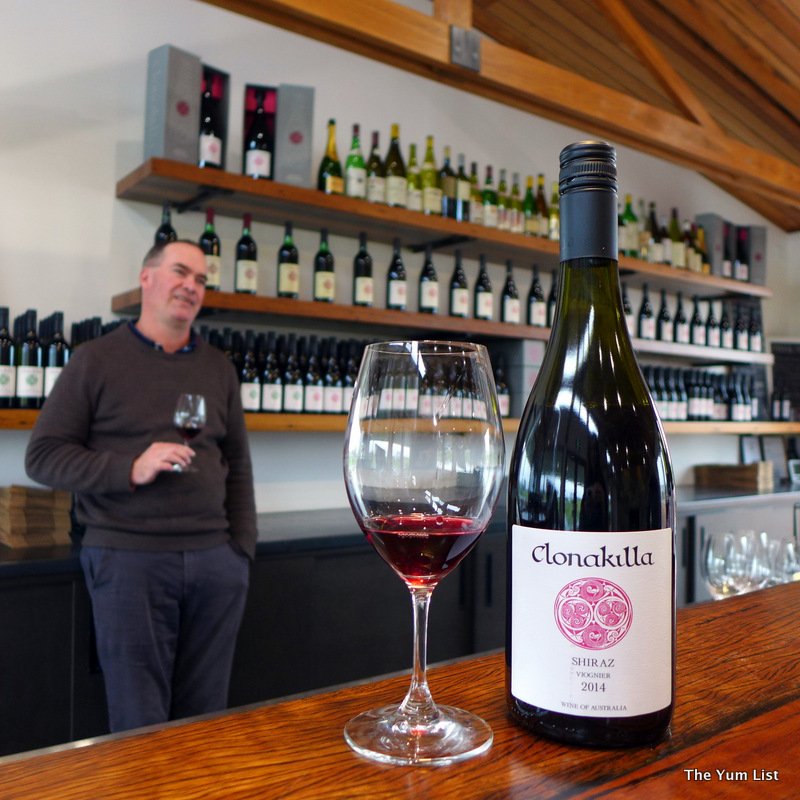 As I savour the last drop and promise to carefully navigate (the road as well as the glass) as dad does the driving, Tim leaves us with his thoughts on Canberra's future for wine: "It's bright. People are looking for a little more lightness, freshness, elegance and savoury characteristics in their glasses, and this is what the terroir around Canberra can deliver. The time has come."
Canberra's time has come.
Clonakilla
3 Crisps Lane (off Murrumbateman Road)
Murrumbateman
NSW, Australia
+61 (0)2 6227 5877
[email protected]
clonakilla.com.au
Cellar Door open Thursday to Monday, from 10am to 5pm.