Words: Jane Speechley   Photos: Monica Tindall
Restaurant eightysix burst onto the Canberra dining scene in early 2013 and quickly earned a reputation for its unorthodox style: the relaxed manner of the staff, the steering toward share plates, and the bustling open-plan kitchen. What's most important though, is that eightysix soon showed it had the skilled team and quality of food to back up its bold presence.
While our waiter and long-time employee of the business, Ross, admits they've toned it down since they opened, the experience is as polished as ever. This is evidenced by the crowd that packs the venue when we arrive on a Tuesday evening, on a typically cool Canberra winter's night. The entrance, glowing yellow from the nearby neon '86' sign, is definitely inviting.
Eightysix is well-located, just off the main street in Braddon, one of Canberra's trendiest restaurant, bar and entertainment precincts, and just outside the city centre.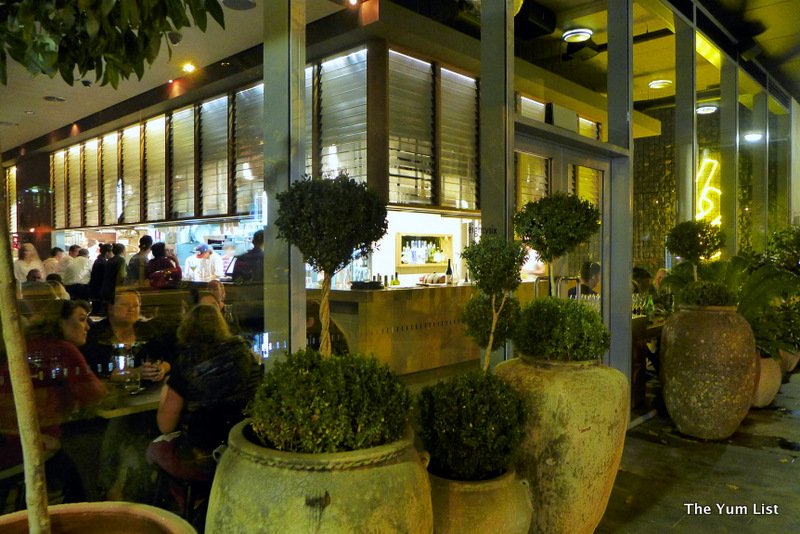 While we have a small table reserved among the throng, we actually opt for two stools at the kitchen counter, where we can feel part of the experience and watch the chefs at work. Ross talks us through a few highlights of the menu, noting the restaurant previously thrived on a limited selection of blackboard specials that were crossed out as they ran out. In English slang, to 'eightysix' something means to get rid of it; in the restaurant game, it's particularly used to describe a dish that's run out or no longer on the menu. Thus, from this original blackboard menu approach arose the restaurant's name, eightysix.
The blackboards remain, but are now joined by simple paper food and drink menus that can also be viewed on the restaurant's website. For us, the show opens tonight with two cocktails.
On the recommendation of our waiter, we order the Honey Badger (AUD$22), a heady mix of Laphroiag single malt scotch whiskey, honey and thyme. It's incredibly fragrant with strong smokiness coming from the whisky, and overall, feels like a very sophisticated choice.
We contrast this against the Italian Sour (AUD$19), a bright, citrusy drink that's pleasantly sweeter than expected. It contains Campari, Aperol, grapefruit and Strega, an Italian liqueur with a saffron yellow colour and minty taste.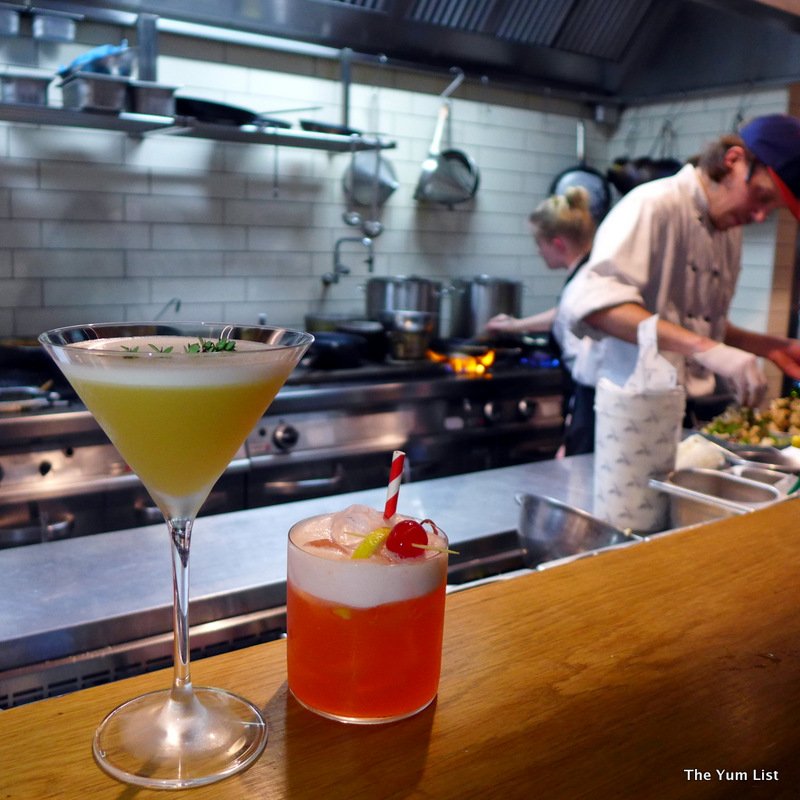 If you're not in the mood for a cocktail, there's plenty on the drinks menu to please, with an extensive selection of local, Australian and international wines, beers, ciders, spirits and more.
Asian-style buns are popular in Canberra at the moment, and eightysix doesn't disappoint with its Duck Bun with Hoisin and Hot Sauce (AUD$9). It's a successful combination of a palm-sized soft bun with salty crispy duck, fresh crunchy cucumber, the tang of the hoisin and just a mild heat from the hot sauce.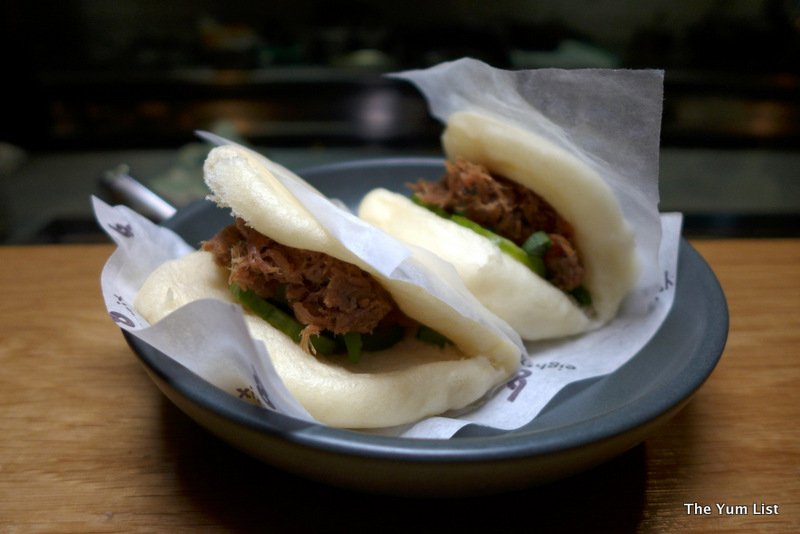 The Hiramasa Ceviche (AUD$30) also has a beautiful play of freshness, heat and spice, and proves to be a favourite for my dining companion, Mon. The Hiramasa is an exquisite variety of kingfish that's found in the cold waters around South Australia and revered worldwide as a superb sashimi fish, and it's is the perfect choice for a ceviche. It's as delicate as it is complex, with tomato, onion, fresh coriander, green chili, mint, lime and a dash touch of mezcal Mexican liqueur making an appearance. This fresh and crunchy combination is very enjoyable on its alone, but also balanced perfectly with the buttery, chargrilled mini toasts that are served on the side.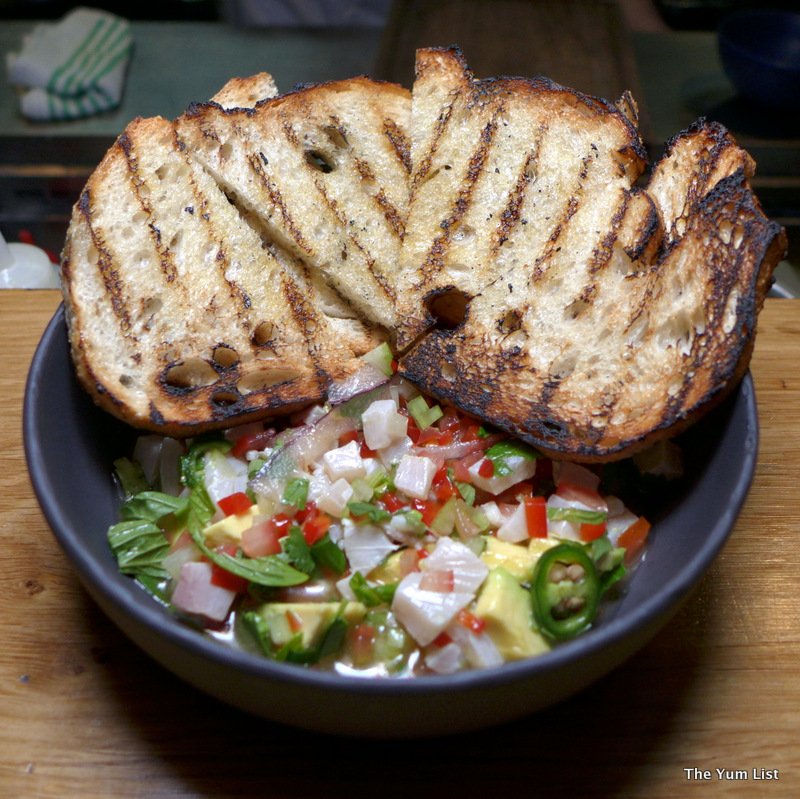 I admit, I wouldn't often order a dish like the Habanero Steak Tartare (AUD$25), but in this case, our braveness is rewarded with one of my favourites for the night. Accompanied by tasty puffed prawn crackers, it's a classic French dish of hand-chopped and seasoned steak, with the taste of tangy Worcestershire sauce and topped with a raw egg yolk that we dutifully stir through the mixture. There's a real hit of heat from the habanero chilli, but it's not too overwhelming. To me, it tastes like an absolutely delicious – albeit, rather upmarket – roast beef and horseradish mustard sandwich.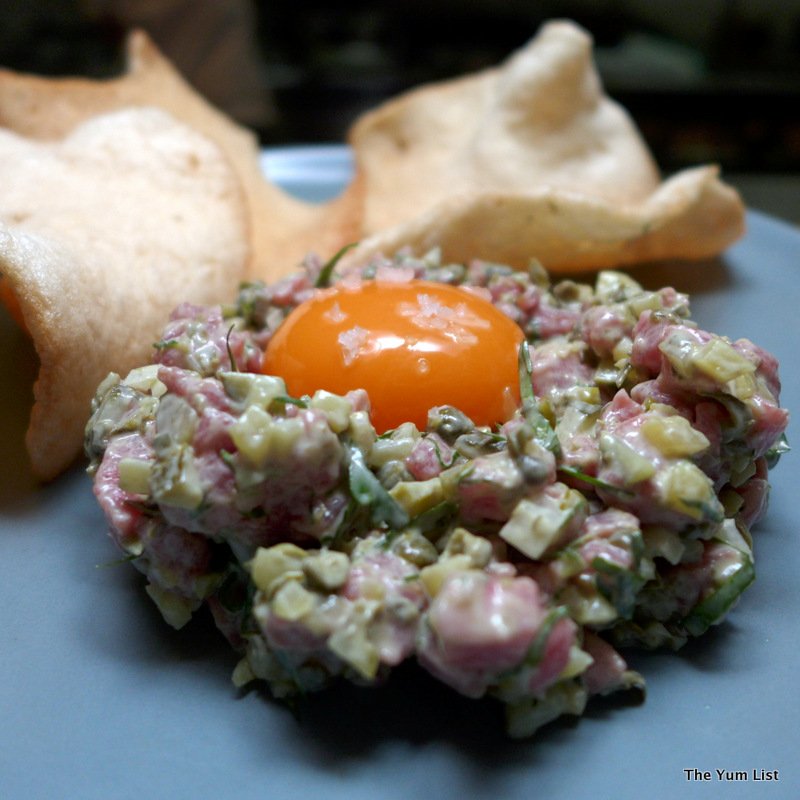 Watching from our front-row seats, we're surprised to find the flashes of fire we see occasionally at the stove top are coming from the next dish we sample, the Heirloom Carrot, Hummus, Mint and Almonds (AUD$18). Strips of colourful heritage varieties of carrots – white, orange and purple – are flambéed dramatically with verjuice before being served on a bed of house-made hummus, shredded potato and red apple. It's light, sweet and vinegary.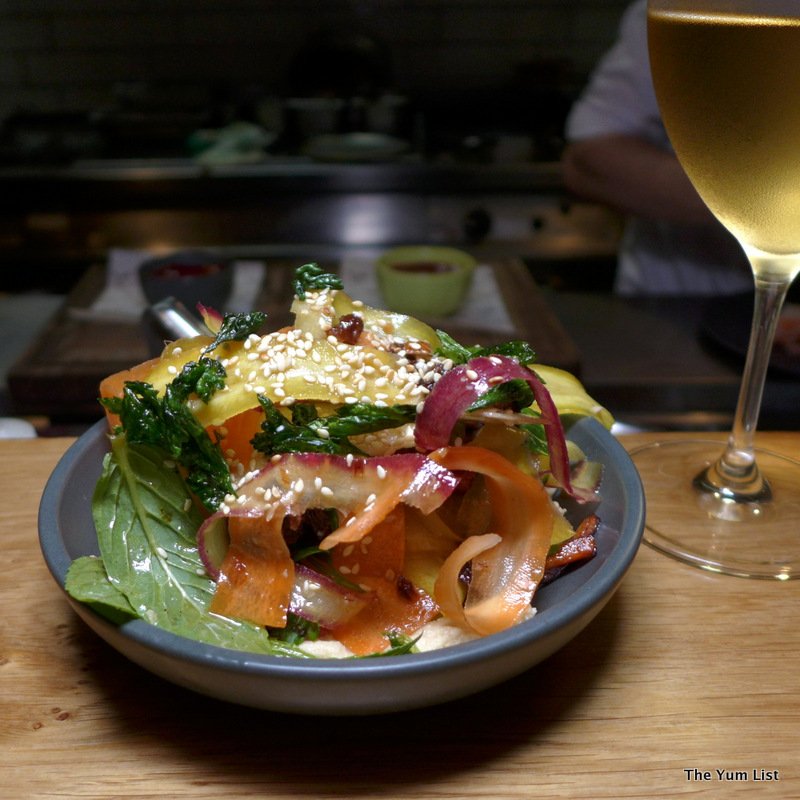 We choose local wines to accompany our starters, and both come from the 100% biodynamic Lark Hill winery in nearby Bungendore, NSW. The 2014 'Mr V' Marsanne Rousanne Viognier (AUD$13 by the glass; AUD$65 for a bottle) is described as an 'exciting blend of three classic Rhone white varieties'. It's very sweet on the nose, with scents of honeysuckle and apricot, but the palate is robust and nutty, with a creaminess that comes from a stint of fermentation in older French oak barrels.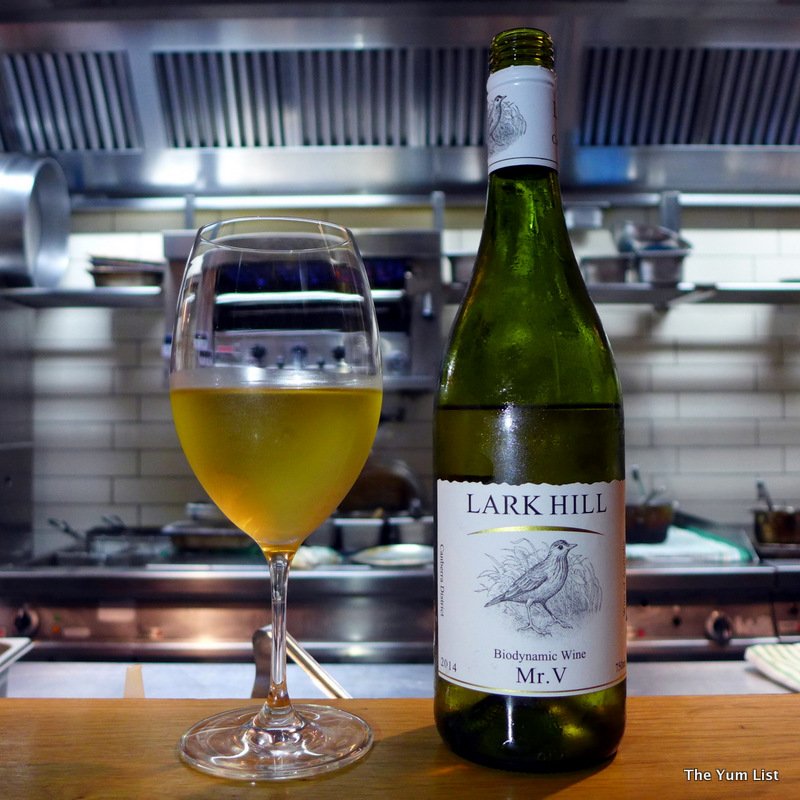 The 2015 Sangiovese (AUD$14 by the glass; AUD$68 for a bottle) has a cherry and mulberry character that I love, with clear notes of cinnamon and clove spices, and is pitched as perfect for Australian cuisine, including barbecued foods.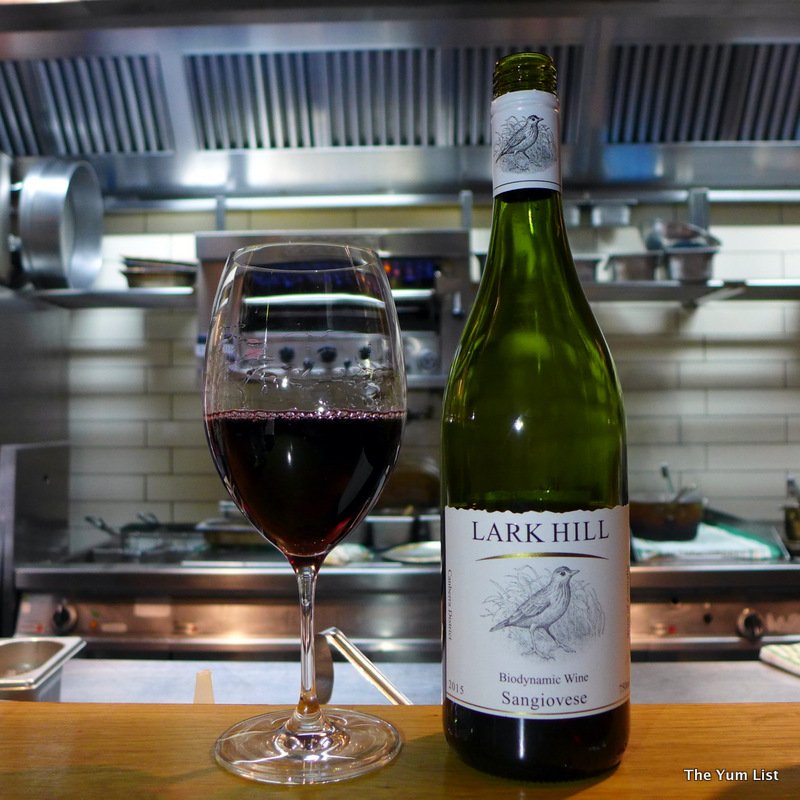 Our next dish is the intriguingly named Sex, Death and Dirt Pappardelle (AUD$50), a good choice to celebrate the Canberra Truffle Festival, which is taking place during our visit. The name comes from the use of local black truffles, which are said to smell like – you guessed it – sex, death and dirt. It arrives topped with a soft poached egg, the silky yolk from which adds a lovey richness to the dish. The pasta is cooked perfectly al dente and the truffles, of course, add their characteristic earthiness, the flavour brought out by excellent seasoning.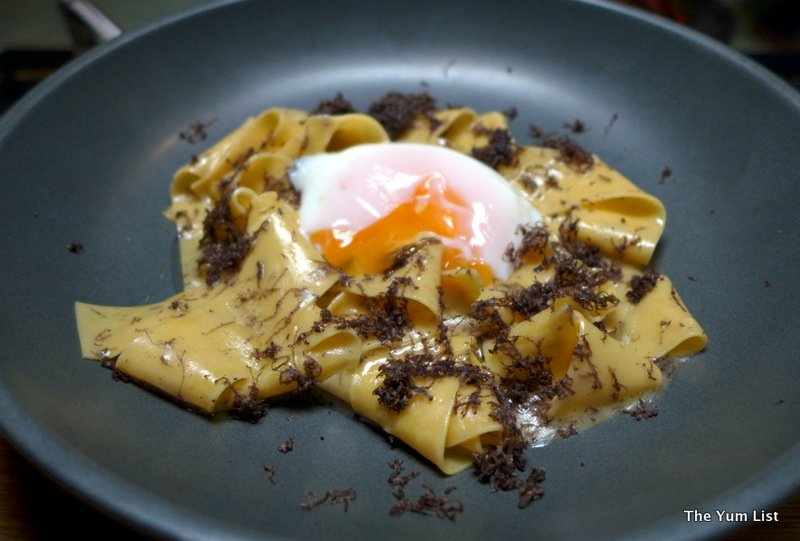 Staying with pasta, we also try the Pumpkin and Mascarpone Tortellini (AUD$35), featuring the classic roasted pumpkin tortellini topped with a crumbled reduction of the tangy Italian cheese, and complimented by a mild burnt butter sauce, crispy fried sage leaves and crackling toasted hazelnuts.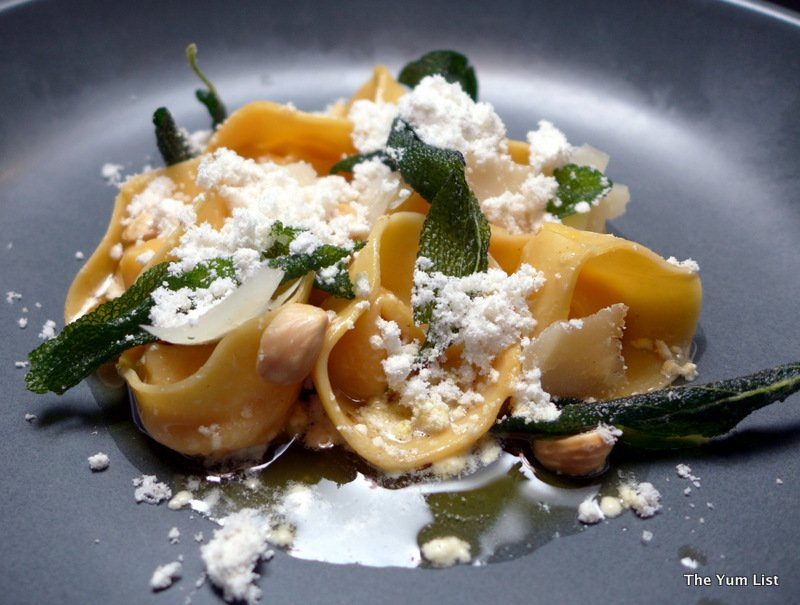 We already feel as though we've eaten to bursting point, but can't knock back a taste of – what is generally understood to be – the restaurant's signature dish. The Black Chicken with Buttermilk Coleslaw (AUD$45) is a real show-stopper, incredibly fragrant and made to share. Clearly made with a Southern American influence, two large chicken thighs are served in a wooden board, with a pile of the rich creamy buttermilk slaw piled on the side. Cooked first in a sous vide, the chicken is then grilled to a blackened finish, bringing out the caramelisation in the sweet, spicy, Creole-style seasoning. The skin is sticky rather than crisp, sitting atop a rich layer of fat, and the meat, glistening and moist, just falls off the bone. The slaw balances against these perfectly, and is a surprisingly tasty side dish in itself, with scattered capers providing texture and a little saltiness.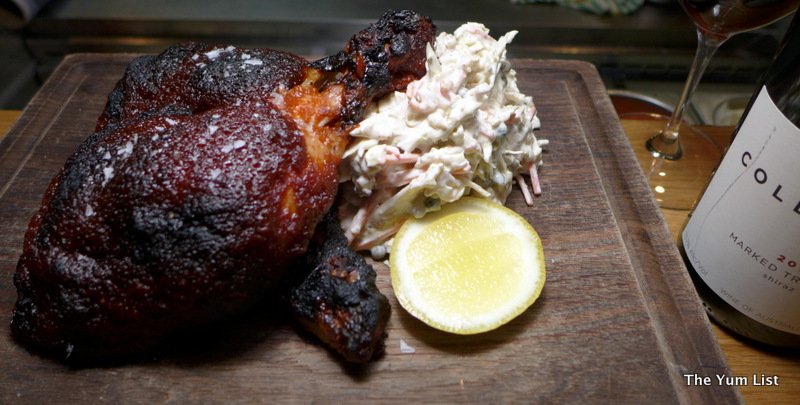 Our mains are enjoyed with two more local wines. This time, the 2015 Ravensworth Seven Months White Blend (AUD$72 by the bottle) is an unusual blend of pinot gris, chardonnay, sauvignon blanc and rousanne grapes that spends several months on cloudy lees and in a large ceramic 'egg' (instead of an oak barrel) as part of the fermentation process. Deep gold in colour, it's ideal for rich dishes that might normally suit a light red, or grilled meats like our chicken.
Collector Wines specialise in red shiraz and our other selection, the 2011 Collector Marked Tree Shiraz (AUD$12 by the glass; AUD$60 for a bottle) is proof of their passion. It overlays a toasty, peppery complexity on to a base of dark berry fruits that makes for very easy drinking.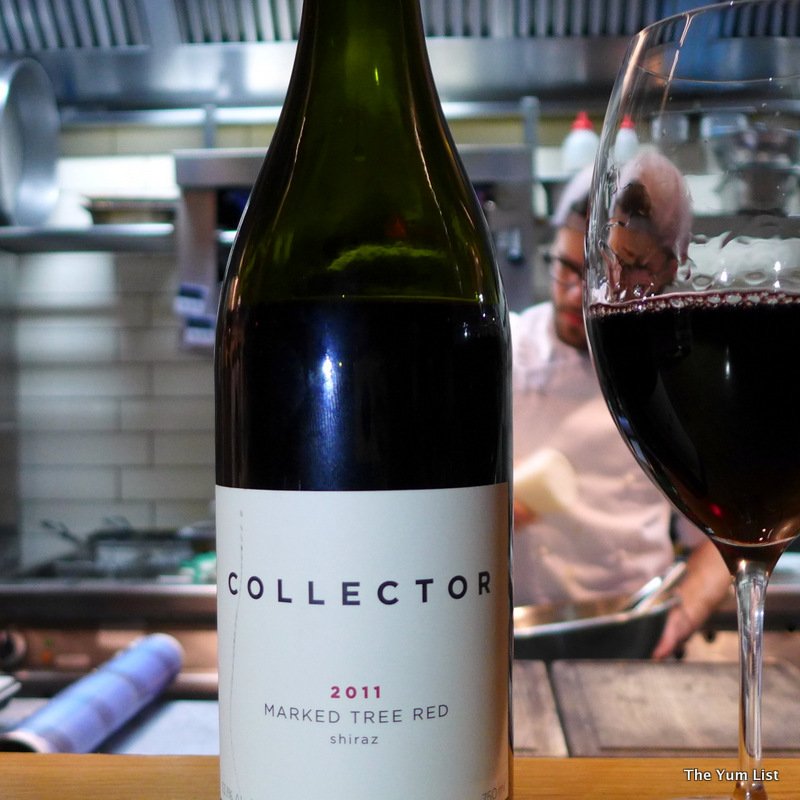 Finally, the desserts are a highlight of the eightysix menu, so despite being well and truly satisfied by our meal so far, we have to try a little of the famous Caramel Popcorn Sundae (AUD$17) and the Frozen Margarita (AUD$16).
Both dishes are visually splendid. The margarita featuring a dollop of passionfruit curd nestled amongst shards of splintered meringue. It's a nod to the iconic Australia Pavlova, with the fresh white meringue playing off against the passionfruit flavours, coupled with a chilled lime granita and house-made vanilla bean ice cream.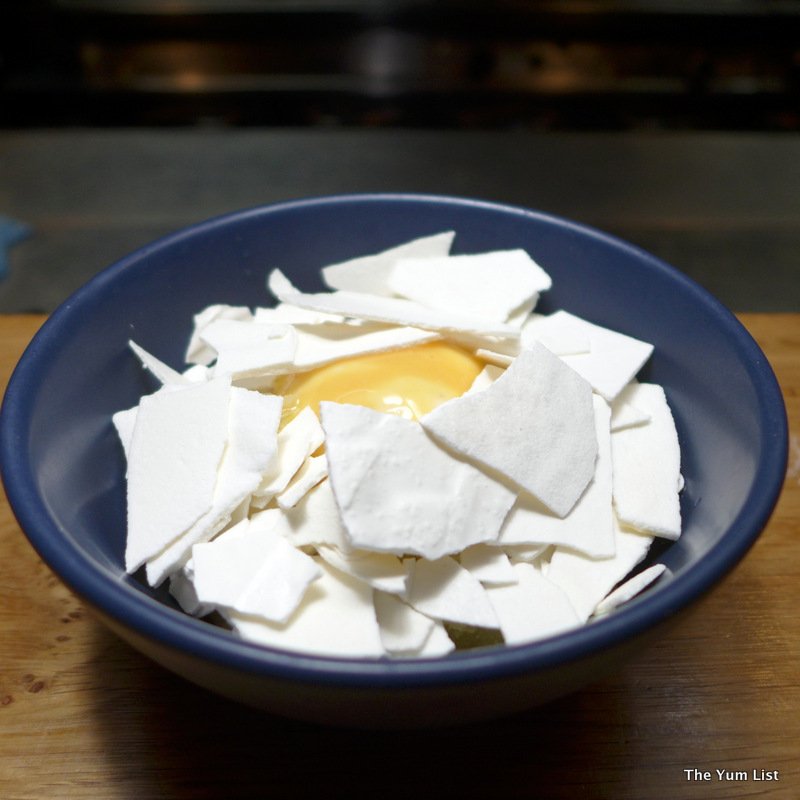 And a most suitable finish, the sundae is such a playful dish that really reflects the character of eightysix. It arrives as an upended ice cream cone in a glass, scattered with caramel coated popcorn and chunks of peanut brittle. It's an indulgent combination of smoky dark caramel sauce, honeycomb ice cream and salted peanuts, plus the crunchy brittle and buttery popcorn. There's a lot going on, but every individual element is delivered to perfection.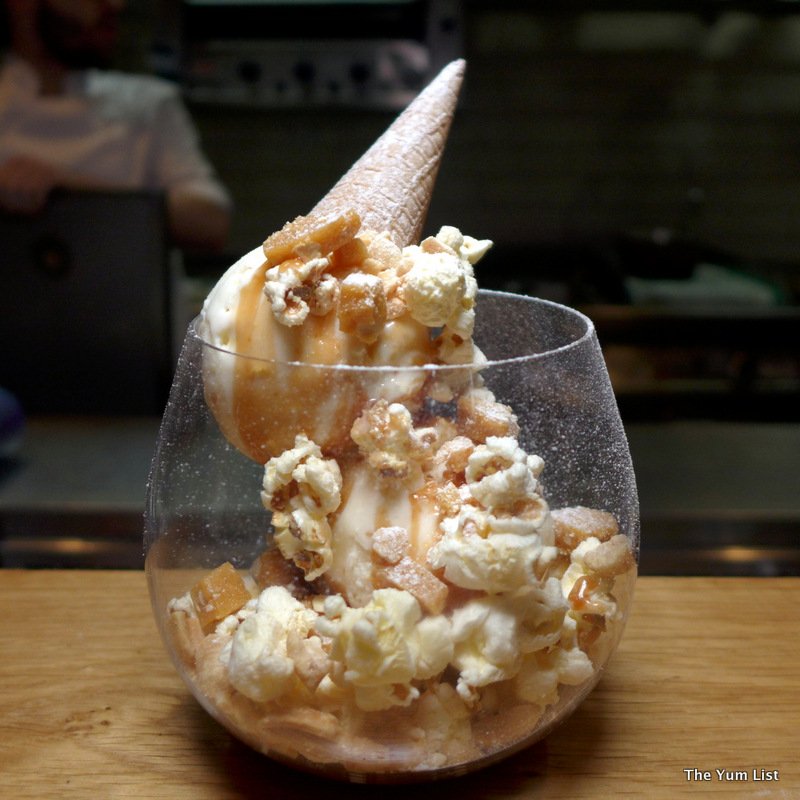 There's no way you're going to leave eightysix hungry, and the consistent popularity suggests diners appreciate both the quality and generosity of their offerings. If you make it to Canberra, the black chicken and caramel popcorn sundae are the must-try choices and the clear heroes of the menu. But if you have time and enough of an appetite, surprises such as the ceviche, tartare, heirloom carrots or frozen margarita will surprise and delight you. We recommend placing yourself in your waiter's hands, and allowing them to bring you the best dishes of the day – your bravery will almost certainly be rewarded.
Reasons to visit: a seat at the food bar for live eatertainment; don't miss the Black Chicken and Caramel Popcorn Sundae; expertly done cocktails; good wine list.
eightysix
Corner Elouera and Lonsdale Streets, Braddon
Australian Capital Territory (ACT)
Australia
+61 2 6161 8686
[email protected]
www.eightysix.com.au