Sustainable Seafood and an Excellent Value-for-Money Lunch
Words: Louise Miller   Photos: Monica Tindall
Picture this – You are sitting in the sultry shade of an Italian trattoria, the sun beating down outside, the Adriatic lapping gently at the shore mere metres away and the aroma of freshly grilled fish and all manner of delicious Italian delicacies permeating the air. Ok, so we can't bring you the Adriatic but, swap the sea for the swimming pool of DoubleTree Hilton in Kuala Lumpur and you'll find yourself at Tosca where the culinary fare will certainly transport you to the Italian coast. And, if you visit before the 31st October, chef Filippo and his team will delight you with dishes from a great value menu of sustainably sourced and beautifully prepared seafood to provide an authentic Italian experience.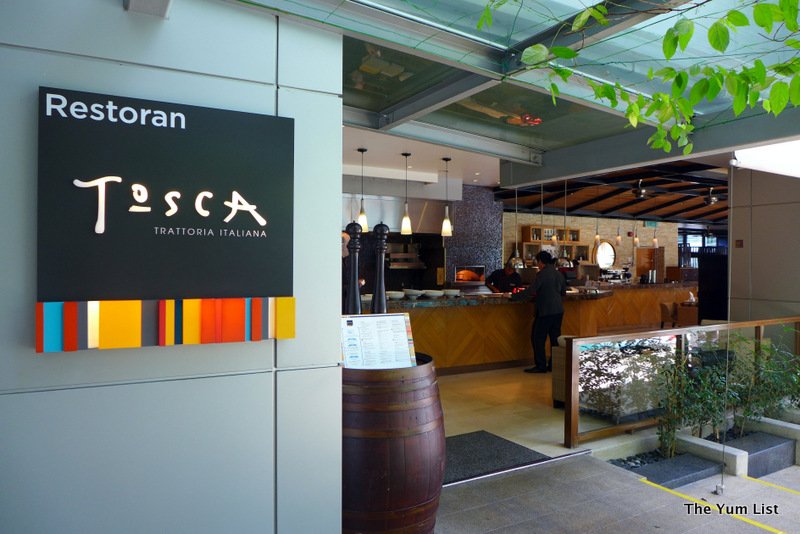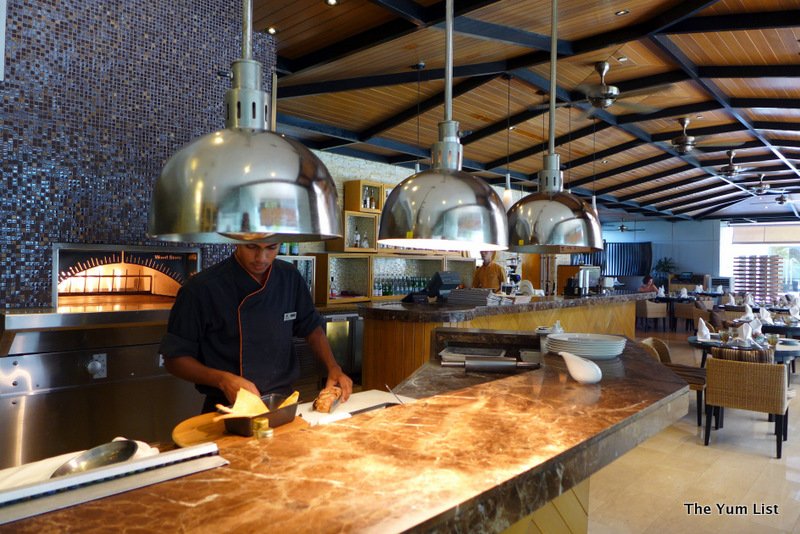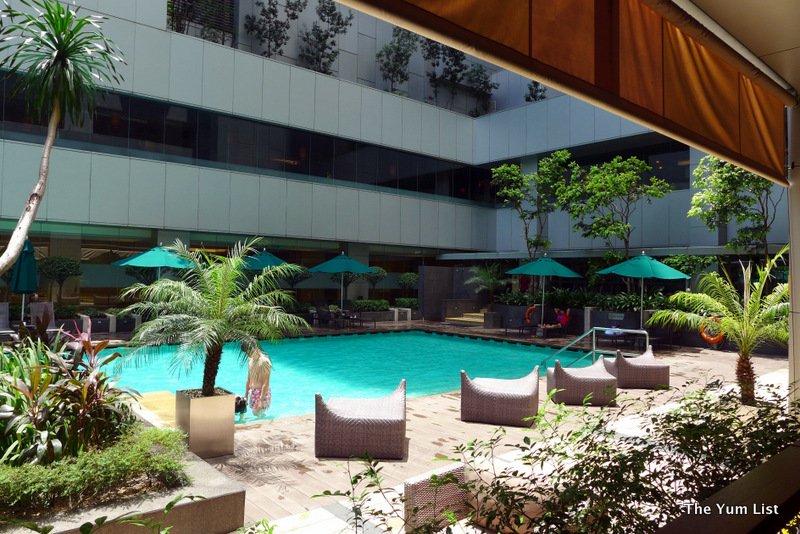 We began with a selection of crostini and a walnut, raisin and red onion rye bread. Served with olive oil and balsamic and a black olive tapenade, these were a tasty and moreish way to start our meal (so more-ish in fact that Caning devoured three mini-loaves of the soft bread by meal's end).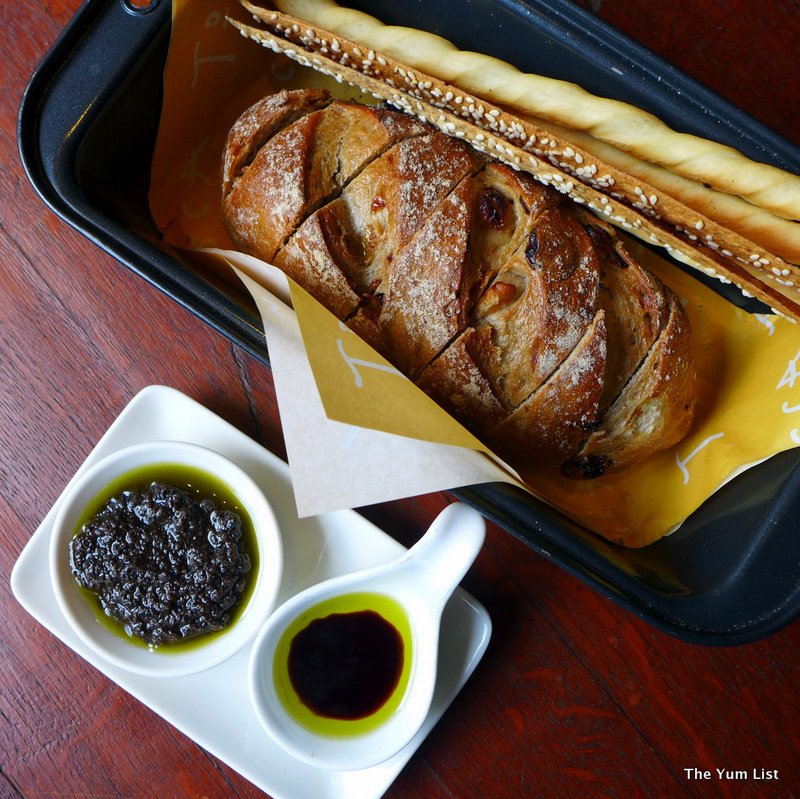 As the contents of the bread bowl depleted, the first starter arrived, Tonno in Salsa Tonnato (RM38) – perfectly pink slices of the freshest yellow fin tuna atop the traditional tuna based sauce made with mayonnaise, capers and anchovies. Drizzled with a caper dressing, this dish was light and clean and very tasty.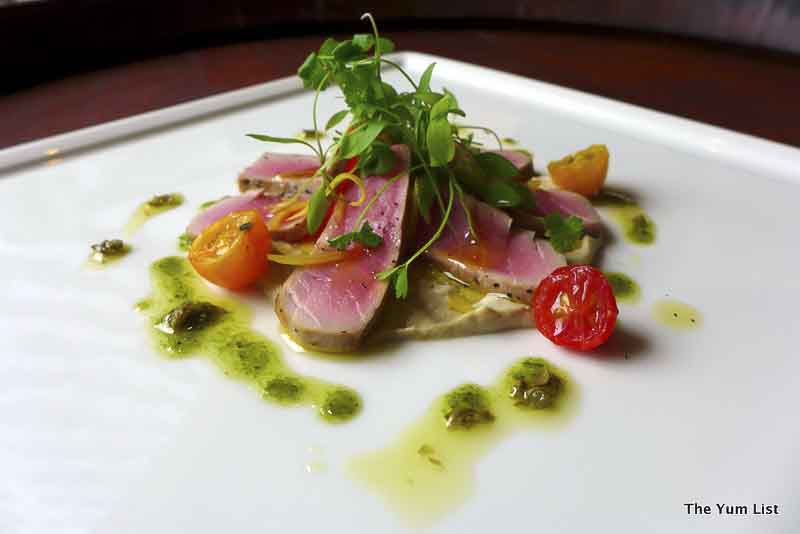 The tuna was swiftly followed by the menu's other starter option. For the Zuppa di Fave (RM44), or fava bean soup, Chef Filippo had taken the traditional Sicilian recipe and added a little twist of seared scallop, dill and sun-dried tomato. The result was very pleasing indeed – thick and velvety in texture and as fresh in flavour as its vibrant verdant shade suggests.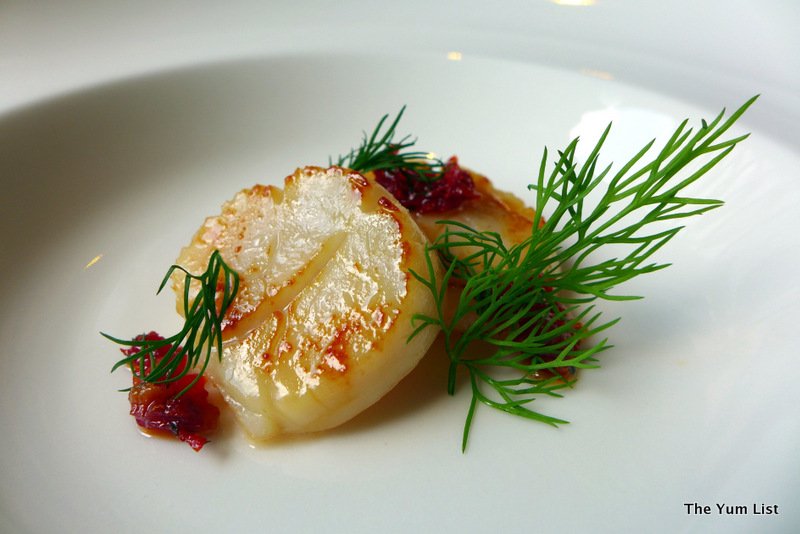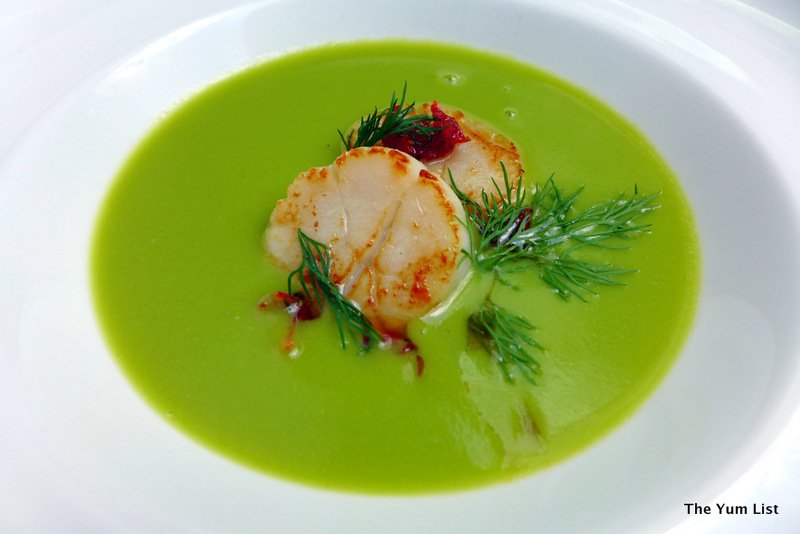 Our first fishy main was the Fillet of Golden Snapper (RM80) on a bed of pea purée with glazed baby carrots and red onion chutney. The snapper was tender and succulent, as the flesh had been kept moist beneath its crisp envelope of pan seared skin.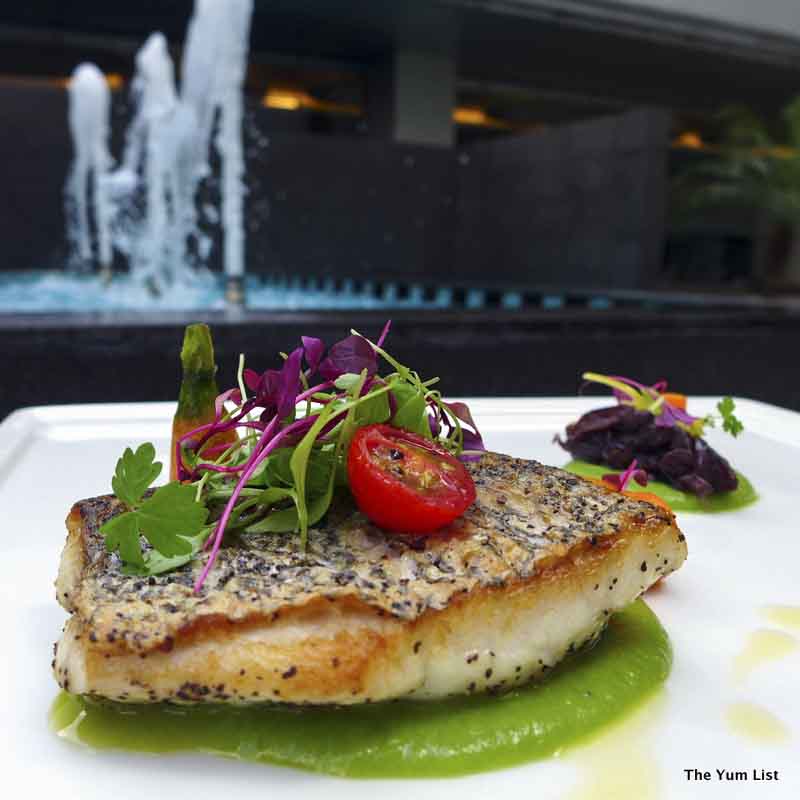 Next up was the Lemon and Oven-Dried Cherry Tomato Risotto (RM54) with pan seared pollock and dried capers. The risotto was everything it should be, creamy, flavourful and with just the right amount of bite. The capers, cherry tomatoes and citrusy notes provided by lemon oil and the zest and ribbons of lemon rind in the rice created a subtle sharpness which contrasted with this delicate and flaky fish. Again, pan seared and splashed with wine and water to avoid the dish becoming dry, the pollock was sublime.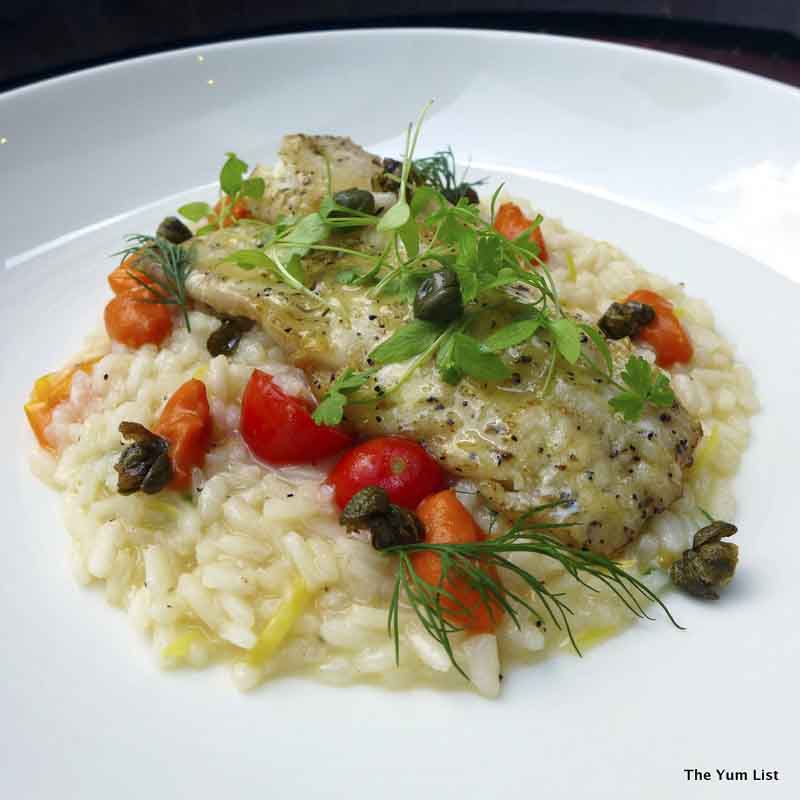 The last of the mains had obviously been deliberately reserved for the finale. The Oven Baked Seabass Fillet 'Cartoccio' (RM58) was, as the name suggests, served up in a paper parcel which contained a generous  seabass fillet on a bed of mediterranean couscous and a scattering of fresh basil leaves. This dish is a stand out 'must try' and was a unanimous favourite around the table. The couscous was moist from the juices of the fish and was studded with black olives, cherry tomatoes, slithers of red onion and pine nuts. The seabass, like the everything else, was perfectly cooked, and the combination of flavours and textures were heavenly.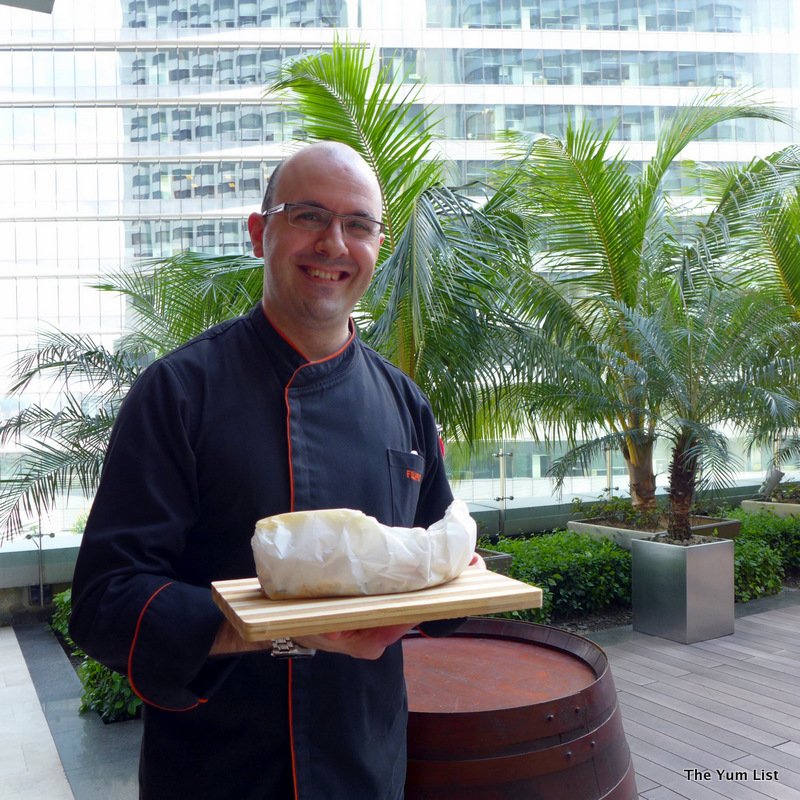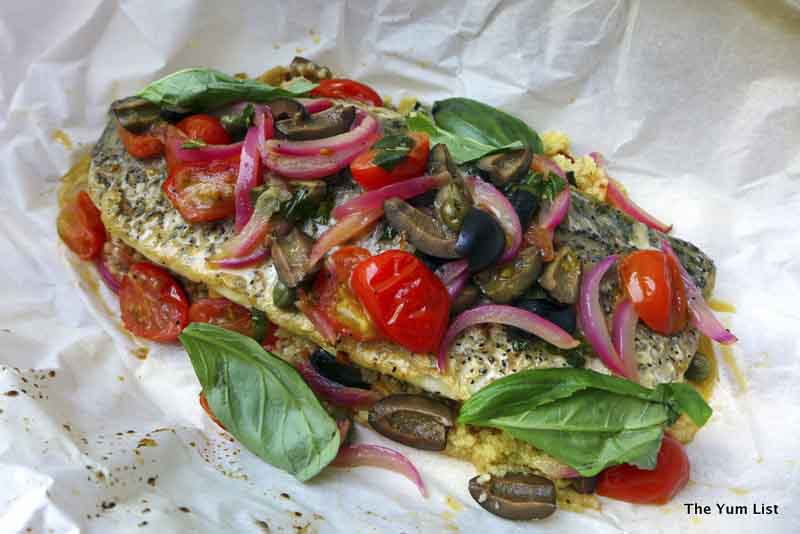 Panna Cotta di Cioccolato (RM30) was served for dessert: glossy scoops of white chocolate panna cotta were accompanied by a strawberry compote, fresh berries, a mangosteen coulis and house made vanilla ice-cream and honeycomb – yum!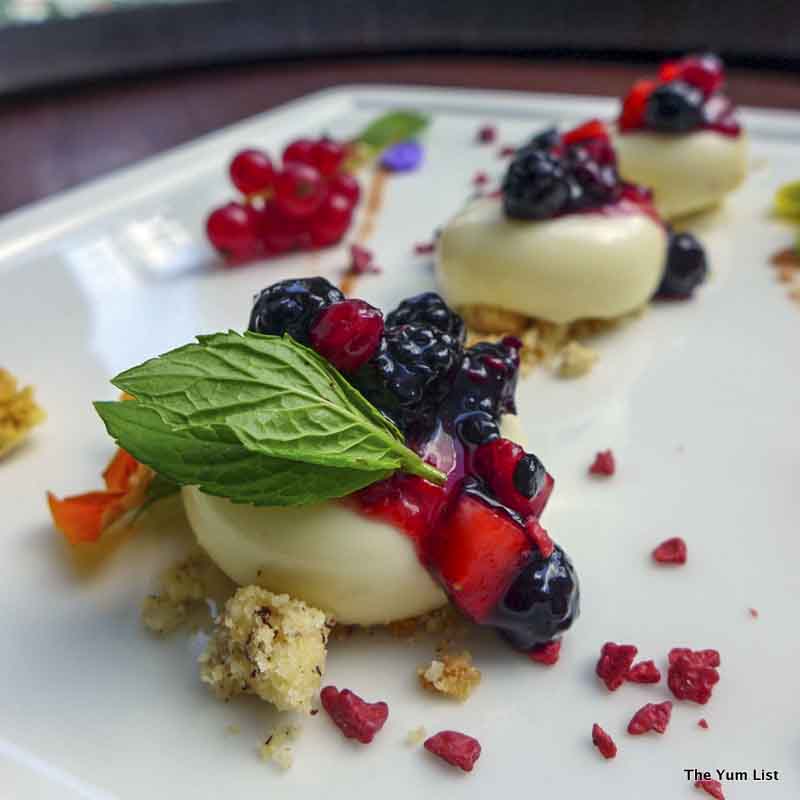 This meal was a truly enjoyable experience, not only due to the delicious and authentically Italian flavours created by top quality ingredients and skillful cooking, but because we could gorge on all of the fish on offer, easy in the knowledge that it had all been sustainably sourced from eco-labels, such as the Marine Stewardship Council (MSC), Aquaculture Stewardship Council (ASC) and those listed as "green" on WWF regional seafood guides. Following the Hilton's global ban of shark fins in 2014, this promotion reinforces the hotel group's commitment to its strong, global, sustainable seafood goals.
The sustainable seafood and ocean friendly menu is available for lunch between 12:00 noon and 2:30pm on weekdays for the outstanding value of RM30 nett for two courses and RM40 nett for three courses. Note that the higher, yet still great value, prices listed above are those given to the dishes when ordered à la carte for both dinner and lunch, and that the portion sizes for these will be larger.
Reasons to visit: eat with a clear conscience in knowing that the seafood has been sourced sustainably; incredibly good value for money set lunch; Tonno in Salsa Tonnato; MUST ORDER the Oven Baked Seabass 'Cartoccio'.
Tosca
DoubleTree by Hilton Kuala Lumpur
The Intermark
348 Jalan Tun Razak,
Kuala Lumpur,
50400, Malaysia
+6 (0)3 2172 7272
www.FlavoursbyDoubleTreeKL.com
Tosca is open daily for lunch from 12:00pm to 2:30pm and for dinner from 6:30pm to 10:30pm.