Truffle brie, truffle honey, truffle popcorn and even truffle ice cream – it's truffle season in Canberra and we're getting the full benefits of its bounty at Lerida Estate.
Overlooking Lake George, the estate claims breathtaking views and a prime position in the region's growing food and wine scene. This small production winery is open for visitors daily from 10am – 5pm, and not only can guests sample some of their fine vintages at the cellar door, but so too can they indulge in a gourmet lunch made with the best local ingredients in the area when visiting on weekends or public holidays.
Cool climate production of pinot noir, chardonnay, pinot gris, merlot, Shiraz and viognier at Lerida Estate offer a handful of wines to suit a variety of tastes. From the smooth creamy notes of the chardonnay, to the gentle pepperiness of the Shiraz, and bright fruitiness of the merlot, we indeed find something to suit our taste buds – every single one. Standouts for this winery though are the pinot noirs. With the ideal climate and soil for the grapes' production, Lerida Estate has recently gained a reputation for producing some of the best in the region, if not the country. Fortunately for us, pinot noir and truffles are soul mates when it comes to food and wine pairing, and it's with three different vintages that we appreciate a truffle themed lunch.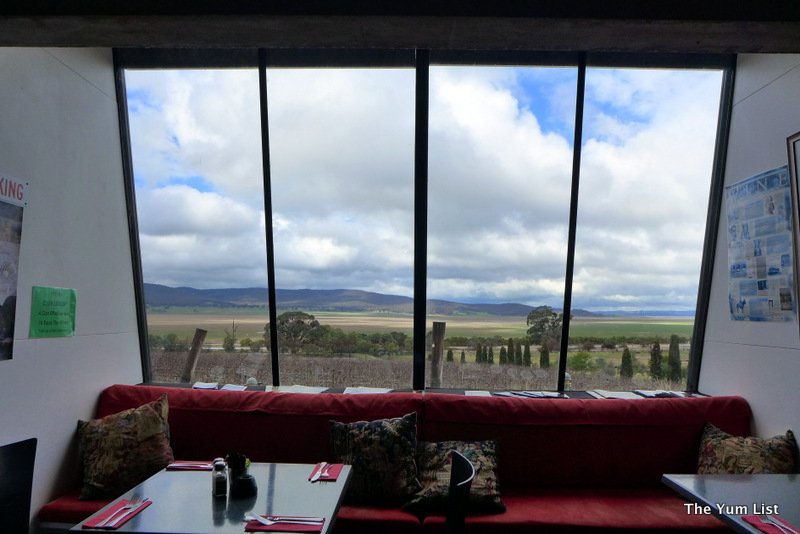 Husband and wife team, Anne and Jim opened Lerida Café to complement their cellar door. Noting that most wineries in the area provide elegant dining at premium prices, they wanted to offer a casual ambience and affordable prices so that more people could relish the wonders of good food and wine together. Opened on the weekends, Lerida Café offers a selection of light plates for brekkie and lunch.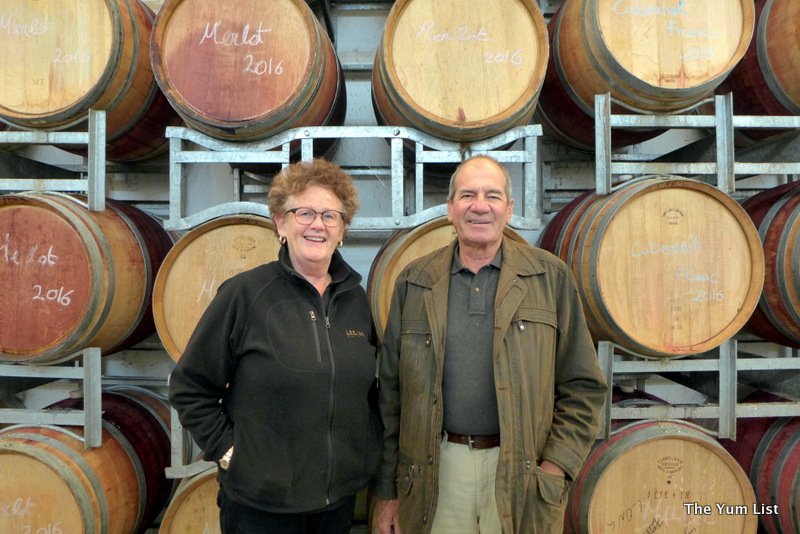 As mentioned, it's truffle season during our visit, and although Canberra is growing as a producer of truffles in Australia, Anne has found that the general population is still relatively new to the fungus and so goes against the trend of recipes with subtle flavours, instead choosing to serve dishes that make an obvious statement, "in your face," as Anne describe it. We're fortunate to try a few platters from the Truffle Festival Menu that pair expertly with the pinot noir wines that the estate is known for.
Truffle Bread ($7) is the most popular dish. It's such a simple plate, but beautiful in the winter. Thick slices of fluffy bread are spread with truffle infused butter and baked until golden and deliciously warm.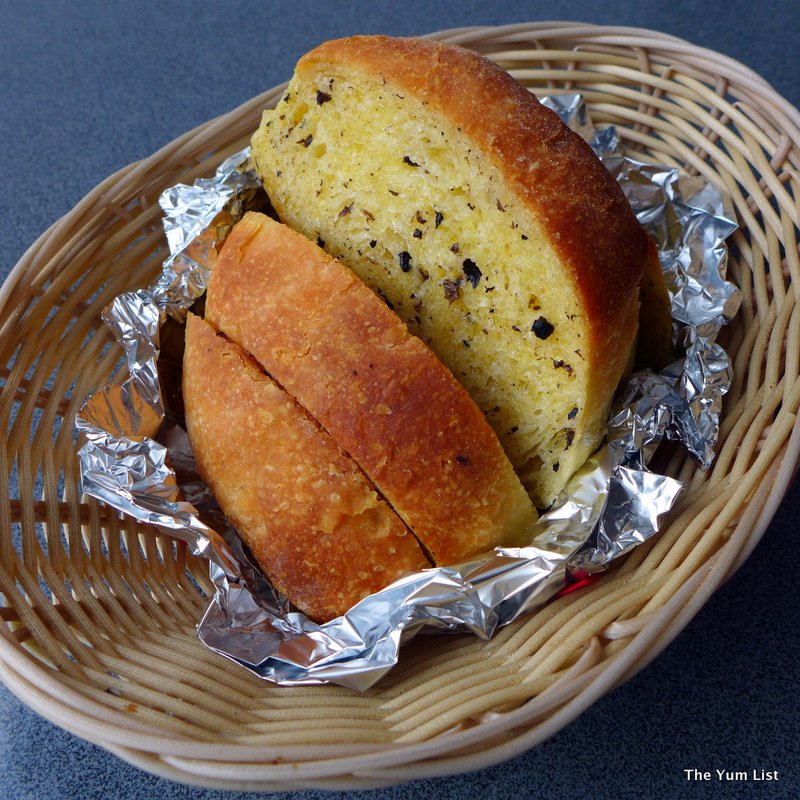 Any one of the three platters we tried is a fine way to experience truffle infused local produce. Depending on your preference for cheese, colds cuts, or pate, all of the collections pictured below are delicious.
Truffle Brie, Truffle Honey, Prosciutto, Sourdough Bread and Crackers ($18.50)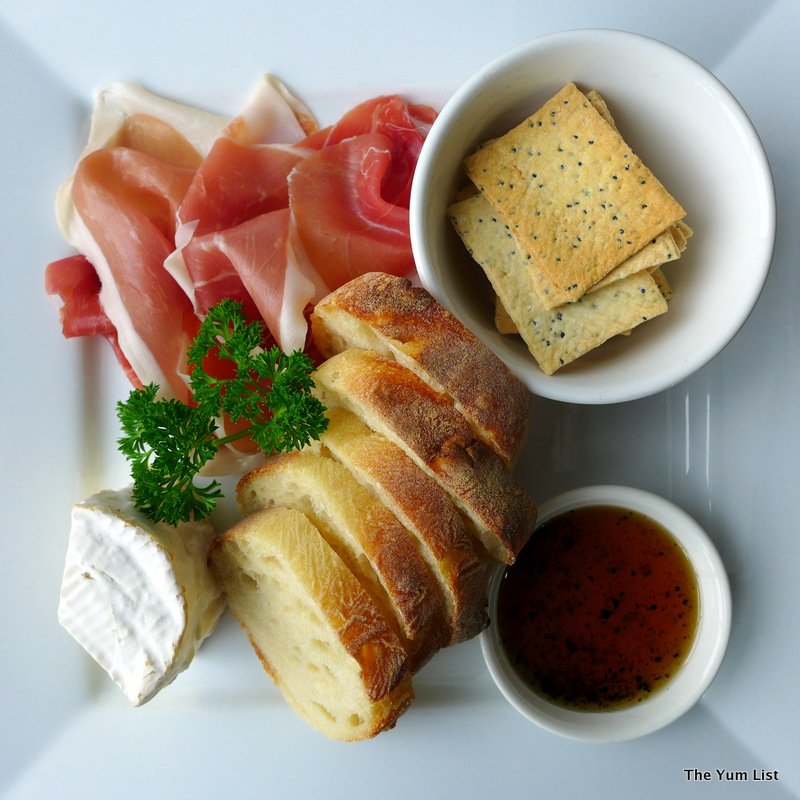 Truffle Cheese Plate: Two Truffle Cheeses, Sliced Apple, Sourdough Bread and Crackers ($19.50)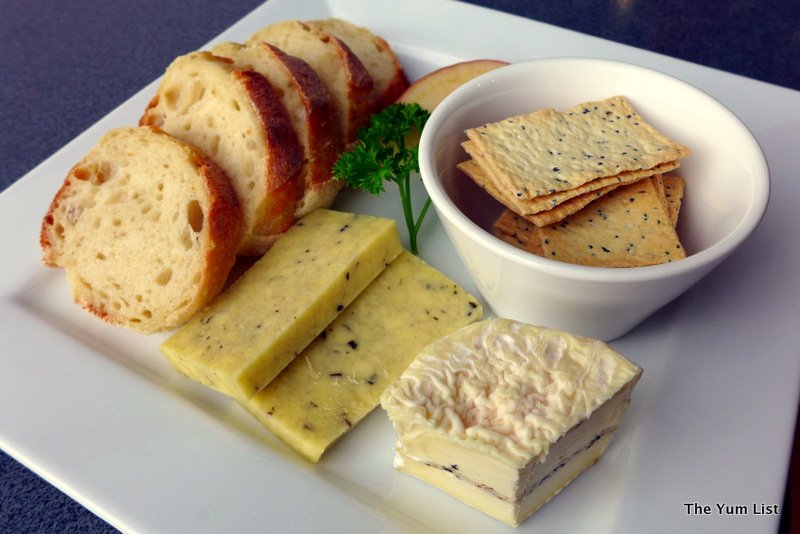 Truffle Duck Liver Pate (gorgeous), Cornichons, Cocktail Onions, Quince Paste (yummo), Toasted Sourdough, Crackers ($25) and pictured below we had taste of Truffle Salami imported from Italy, which is too available as a sharing plate.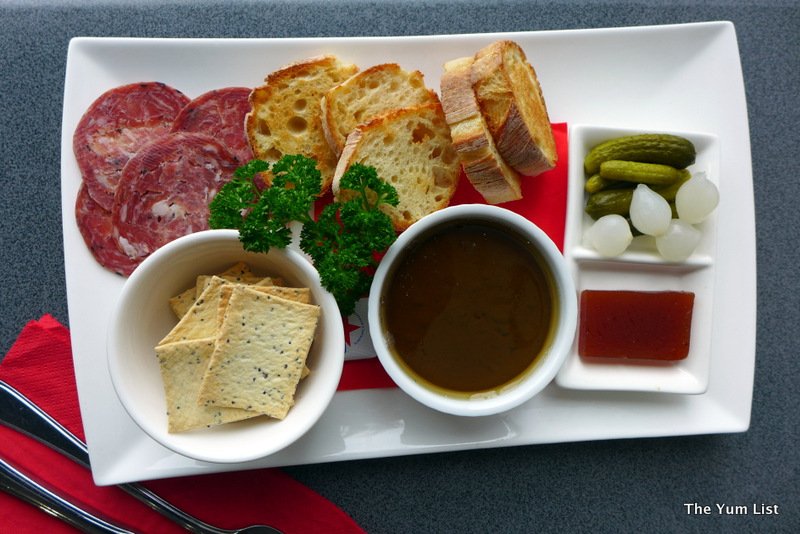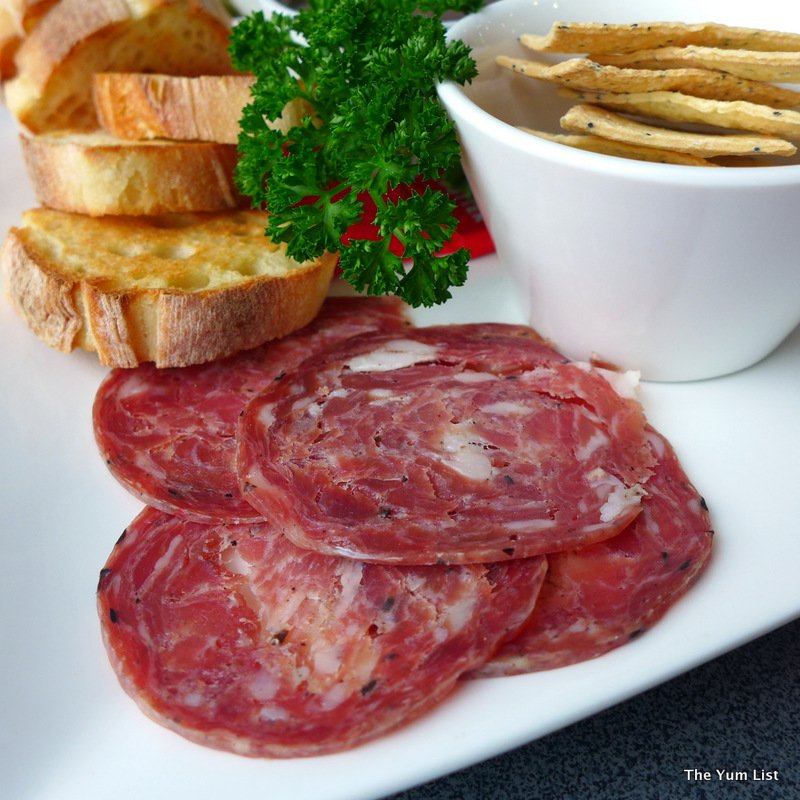 The estate's entry-level pinot noir, the 2015 Lake George Pinot Noir ($26.50) is the third in a succession of outstanding vintages and the culmination of dedicated work with the vines. Jim describes it as a new world pinot noir with Burgundian characteristics. Subtle fruit at first develops into distinctive cherry and red currant, which transform seamlessly into a silky tannin finish. Jim says, "It's a single entity that has a complexity of flavours that wind around the mouth." Something he's clearly proud of.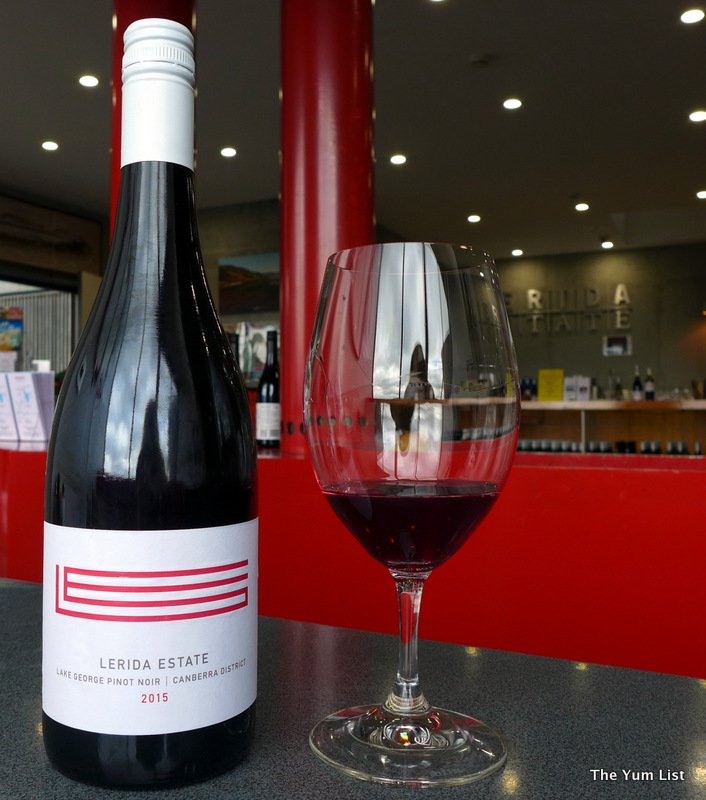 Next up the ranks is the 2014 Cullerin Pinot Noir featuring both more fruit and more texture and weight. Stewed fruits and root veggies tease the nose, and richness envelopes the mouth departing with a long fine tannin ending.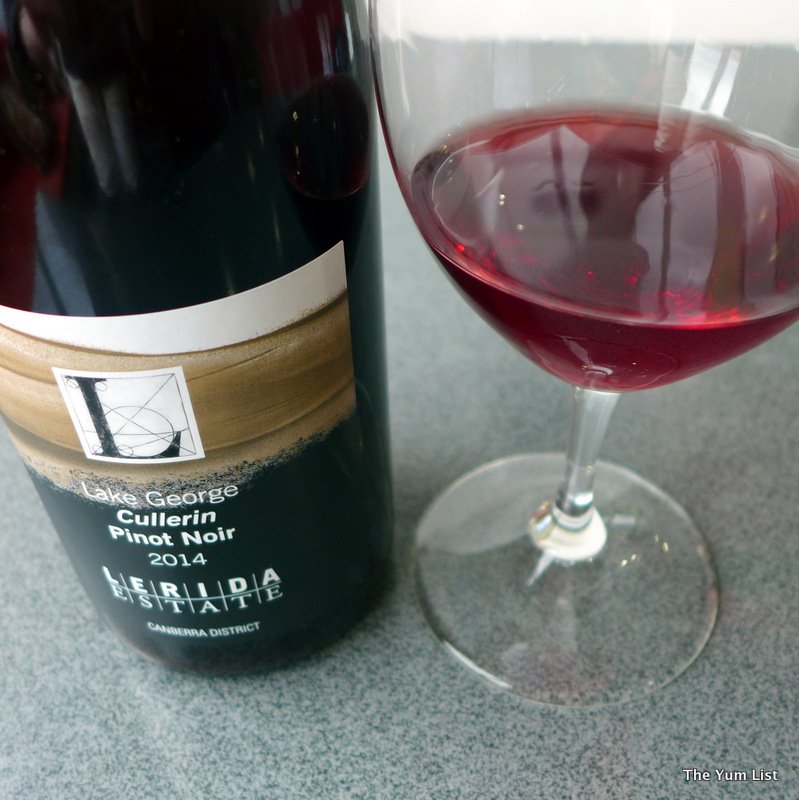 The Josephine is the estate's top ranking reserve pinot noir awarded much acclaim by wine critics and media Australia wide. This 2013 vintage was an extraordinarily successful year producing mid palate fruit and a seamless emergence of silky tannins through to the finish. Jim describes its success "as a decade long journey." The nose develops forest floor autumn notes that are overlaid by the spicy fruit of the pinot noir. "Actually this is starting to smell very nice in the glass, take a sniff," entices Jim, "When you take a gulp, there's a good strong palate of spicy strawberry fruit with a bit of cherry. "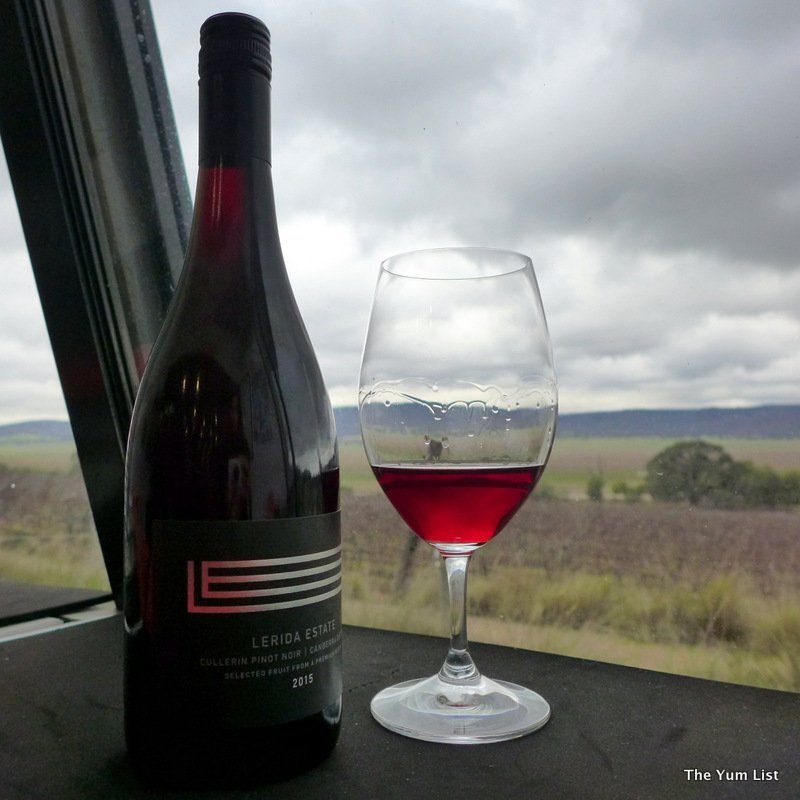 Ending our experience on a sweet note we indulge in a delicious, perfectly textured Belgian Waffle with Truffled Honey and Truffled Ice Cream ($14.50), along with Coffee ($4) and a giant-sized homemade biscuit of white chocolate and macadamia nuts.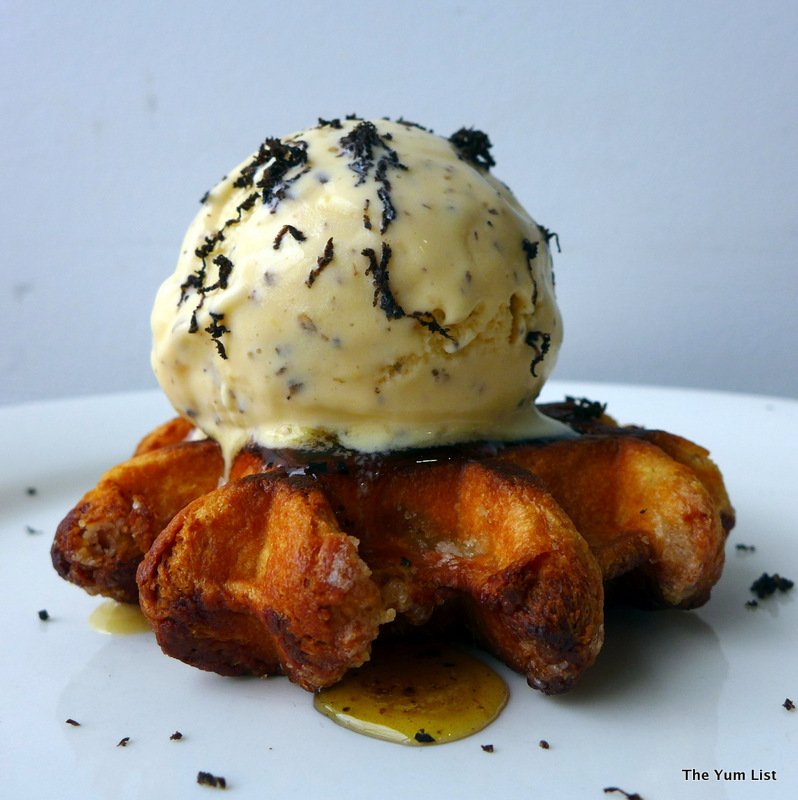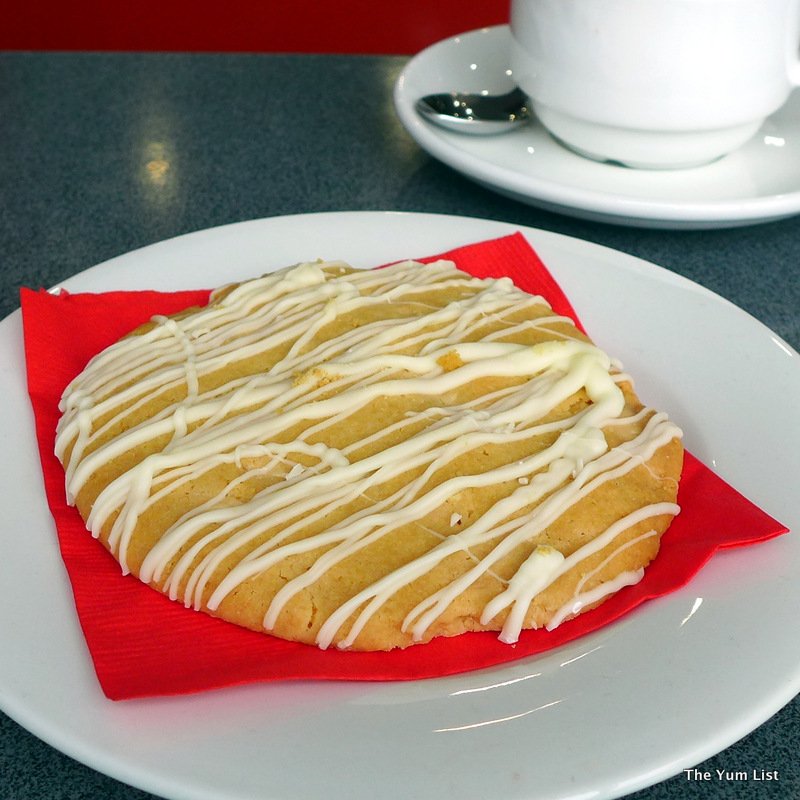 Crowning the closing is a nectarous dessert wine, the 2015 Botrytis Pinot Gris ($39.50).  Jim claims it as an unexpected success. They turned an unusually wet year, which could have potentially led to a lesser than fantastic production, into an opportunity and gave making a dessert wine a go for the first time. "The conditions were perfect for botrytis," says Jim. "The wine started out looking cloudy and awful but after about a year it turned into heaven in the mouth." It turned out so good in fact that they kept up its production and three years later won the sweet white of the year!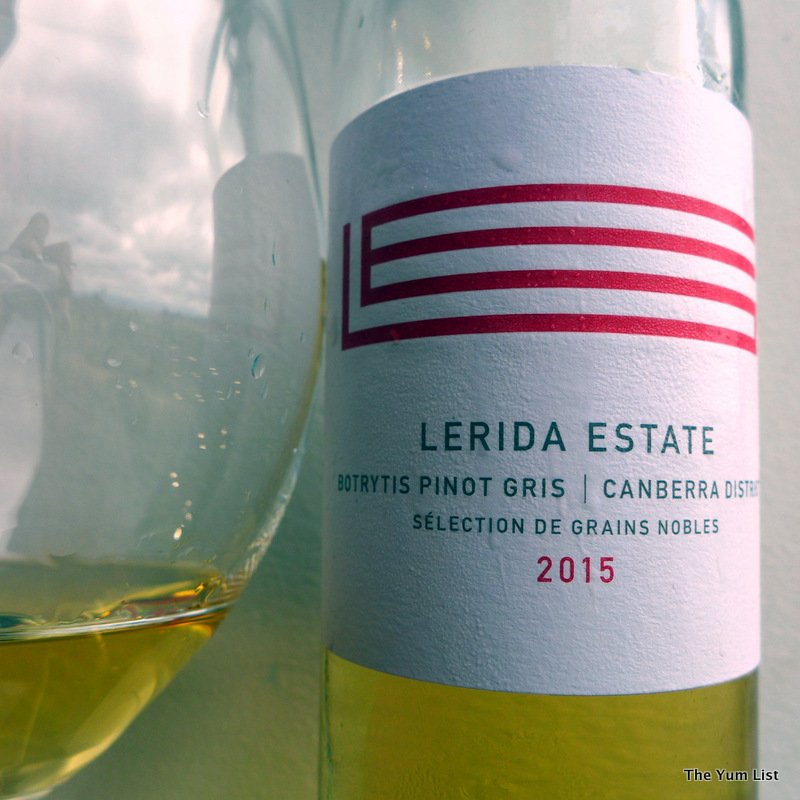 Delicious wines, good value food, lovely views and hospitable company – Lerida Estate is a worthwhile visit.
Reasons to visit: a relaxed café setting with a reasonably priced menu; pretty views; must try the pinot noirs and the dessert wine.
Lerida Estate
Federal Highway
Lake George,
NSW, Australia
www.leridaestate.com.au