Words: Katrina de Laszlo   Photos: Monica Tindall
Family is at the core of the Pâtissez philosophy. It is founded by a family, and they like to think of and treat their customers as part of the Pâtissez family too. Their strong social media presence lends itself to constant client feedback and they encourage their fans to put forward ideas and opinions. Much like one's own family tend to do! This all means that the minds behind Pâtissez are constantly engaging and reacting to their customer base and incorporating their wants and needs into their ever-evolving menu.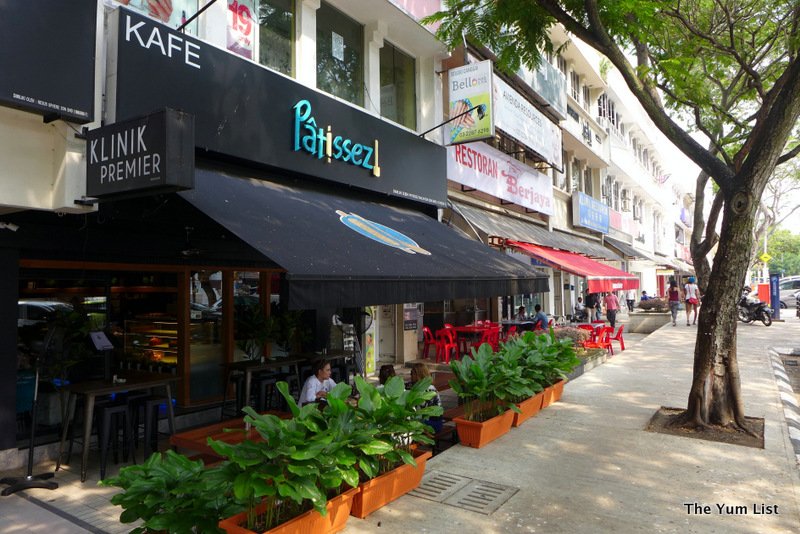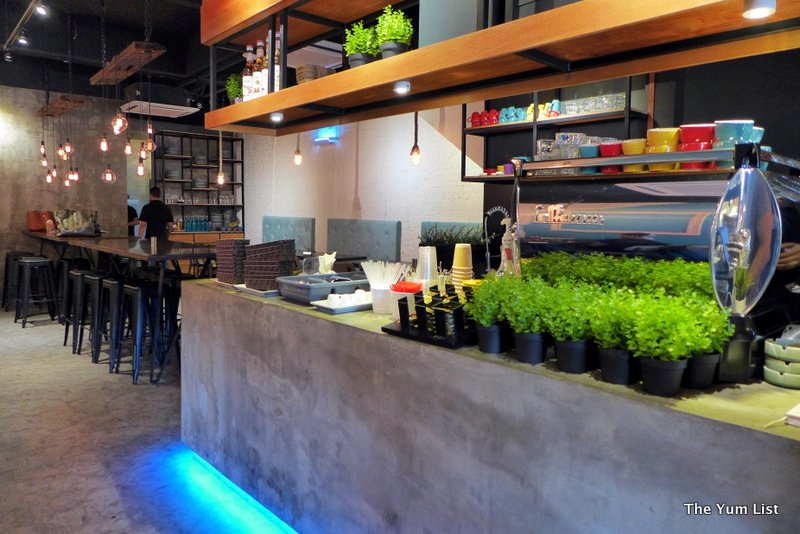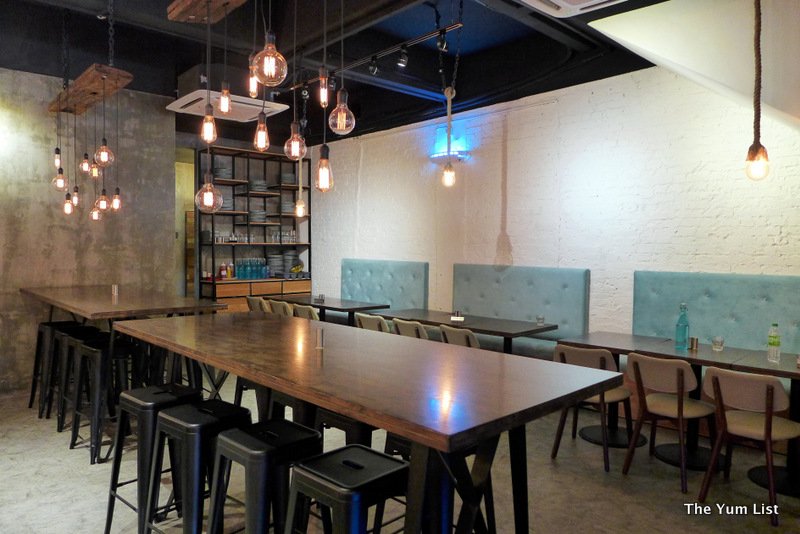 Pâtissez's recently opened Bangsar venue is a franchise of the original Canberra site.  It is important to note that it is not a replica because one of the café's intentions is to become part of the local neighourhood scene and not just rock up and stamp their Australian roots everywhere they go. Therefore, you will find a familiar Australian café culture menu but with a strong Malaysian twist that adapts to the local palate. They try to use locally grown ingredients as much as possible and almost everything is made in-house, buying in only the essentials, such as the salted pretzels and Nutella.   
Similar to how gossip spreads like wildfire in a family, you may have already heard talk of the Pâtissez masterpiece: the FreakShake ™. So popular has this work of genius become that the owners have had to trademark their famous invention; a cross between a milkshake, a cake, and general all round gluttony and decadence. Just take a look at the FreakShake™ photos below and you will be running out the door to grab a table at Pâtissez as soon as you can physically get there.
I was intrigued to find out what else the makers of the FreakShake™ had to offer and was happy to find a relaxed and friendly café on a sunny street in Bangsar. The décor is industrial, understated and clean. The beautifully coloured crockery adds a sense of artistry to the place; the rule being that white china is not allowed!
We warmed our taste buds up with a Cappuccino (RM 10.90), which had a deliciously unique taste thanks to their own coffee bean blend. In order to train our taste buds for the sweet delights that were to follow, we also delved into a Traditional Iced Coffee (RM 13), which in addition to the coffee and ice, consists of French vanilla ice cream, Monin syrup, and macadamia white chocolate mousse. I was satiated already. I was certainly able to distinguish the bitterness of the coffee against the sweetness of the ice cream and cream but the sugar definitely overpowered. If you are into coffee and sweet things, this could be your tipple.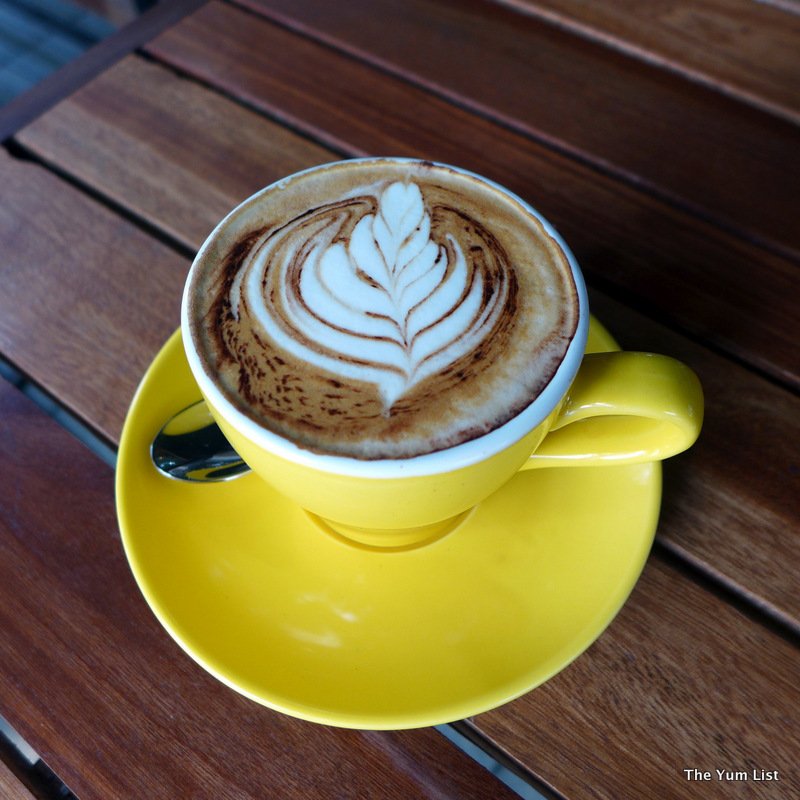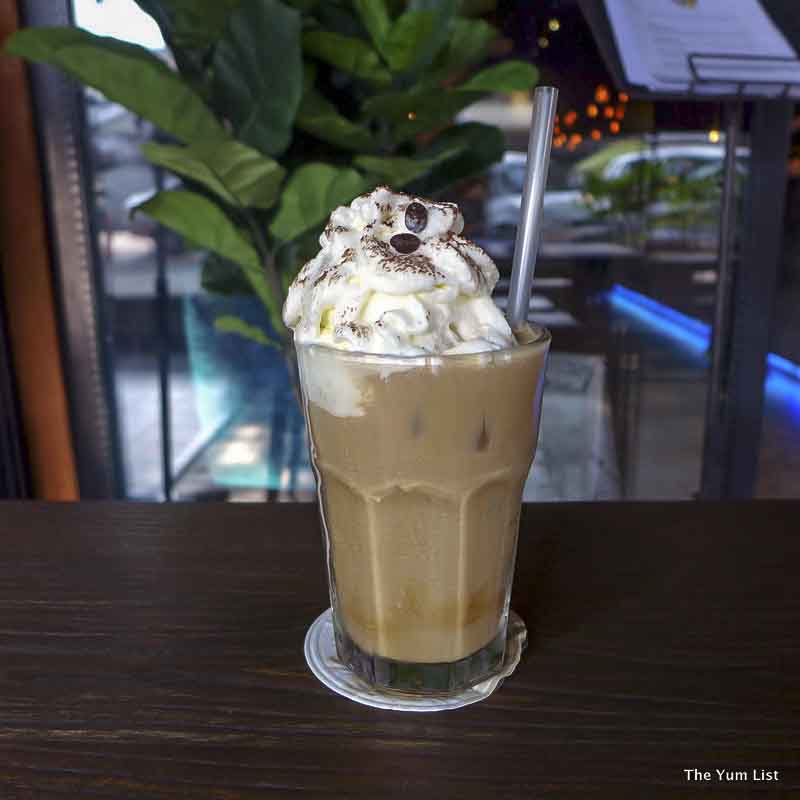 The Summer Salad (RM 18) was an appropriate antidote to the sweet coffee and made me feel healthy again (if only for a moment!). This salad is a beautifully presented mixture of cucumber ribbons, confit cherry tomatoes, house-marinated feta, herb roasted mushrooms, pistachios, pepitas and a balsamic reduction. It is possible to add chicken or salmon to this salad to make it a more substantial meal, or it would be a great salad to share as a side dish.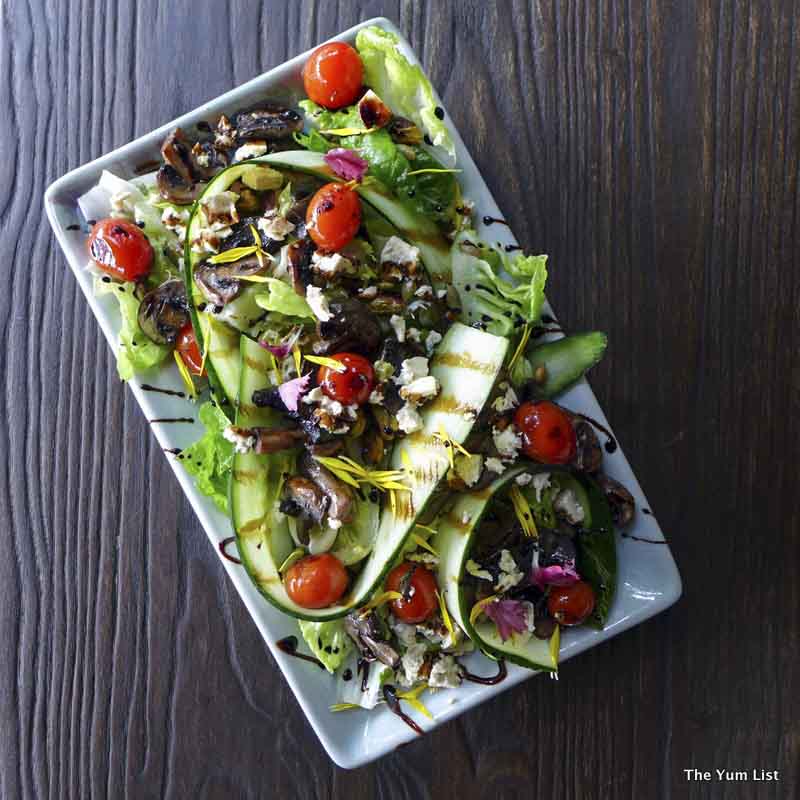 Whilst perusing the menu, the Kale Pesto Fettuccine (RM 28) had caught my attention. Kale is everywhere nowadays and it doesn't seem to be a fad that is going away in a hurry. Well-known as a high-fibre and low calorie green, it is packed full of nutrients, vitamins, folate and magnesium and aids digestion. In short, you are being kind to your body by eating kale. The jury's out on whether you are being kind to your palate when you eat it as it is certainly not everybody's cup of tea! I love it and I was really impressed by how it had been incorporated into this rustically presented and colourful pasta dish which was accompanied by delicious Portobello mushrooms, deep fried zucchini and confit cherry tomatoes.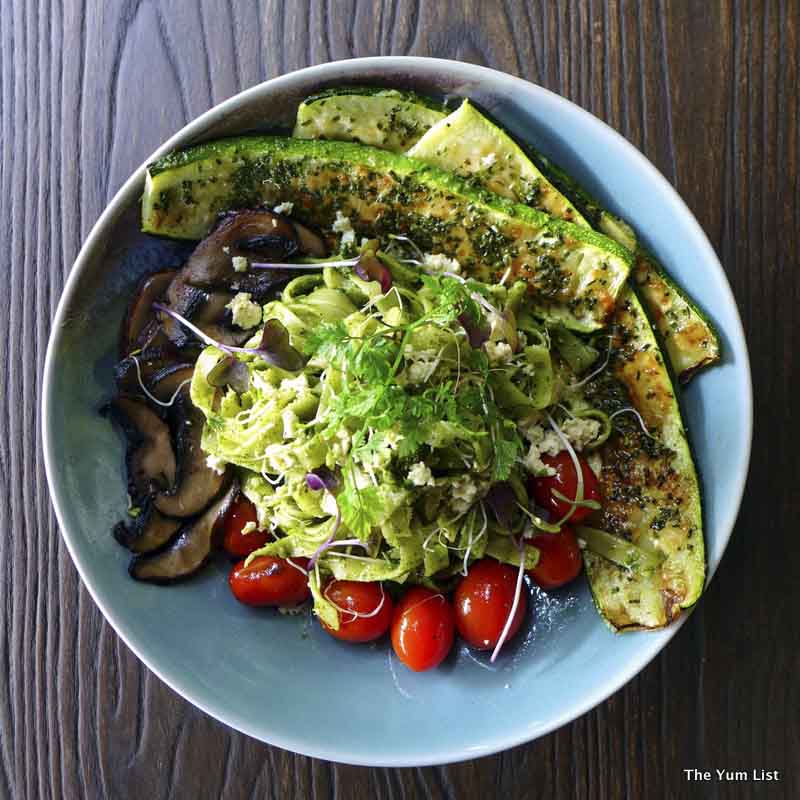 The Herby Roasted Mushrooms and Smashed Avocado (RM 25) was another mouth-watering dish; the brightly coloured roasted capsicum sauce created an eye-catching border to the frame provided by the stunning glazed aqua blue plate. This dish features on the 'Brekkie All Day' menu and rightly so. The eggs make you feel like you're eating a breakfast dish but the savoury flavours of the herby mushrooms and feta bring the plate into the lunch hour. It pretty much fits perfectly into any meal of the day.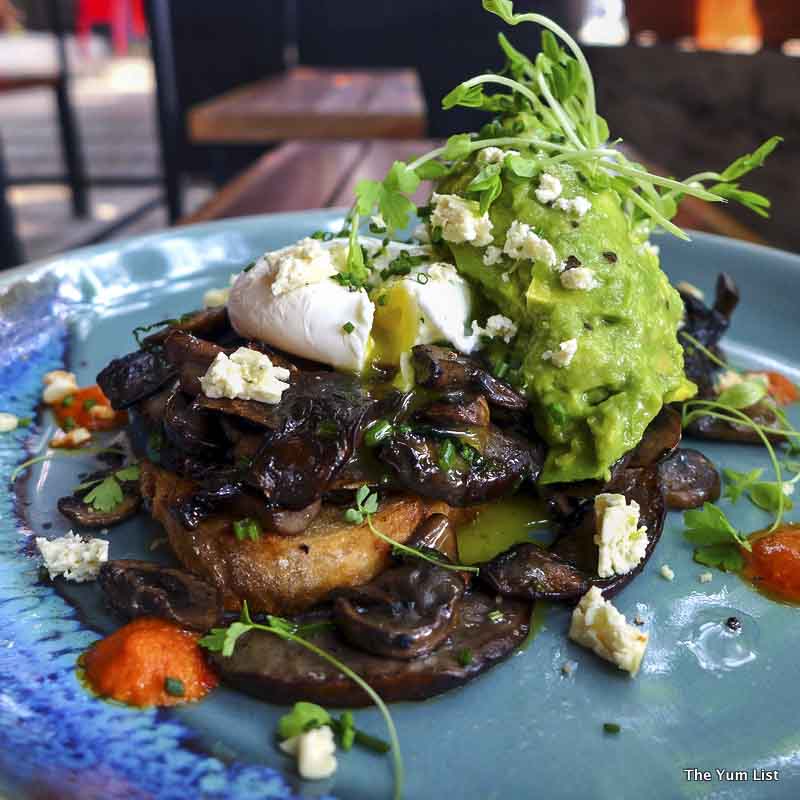 Another all day breakfast option, the Corn and Zucchini Fritters (RM 23), will also satisfy you at any time of day. The fritters, which are accompanied by poached eggs, smashed avocado and kale pesto, are light and crunchy and not remotely greasy as fritters can sometimes be.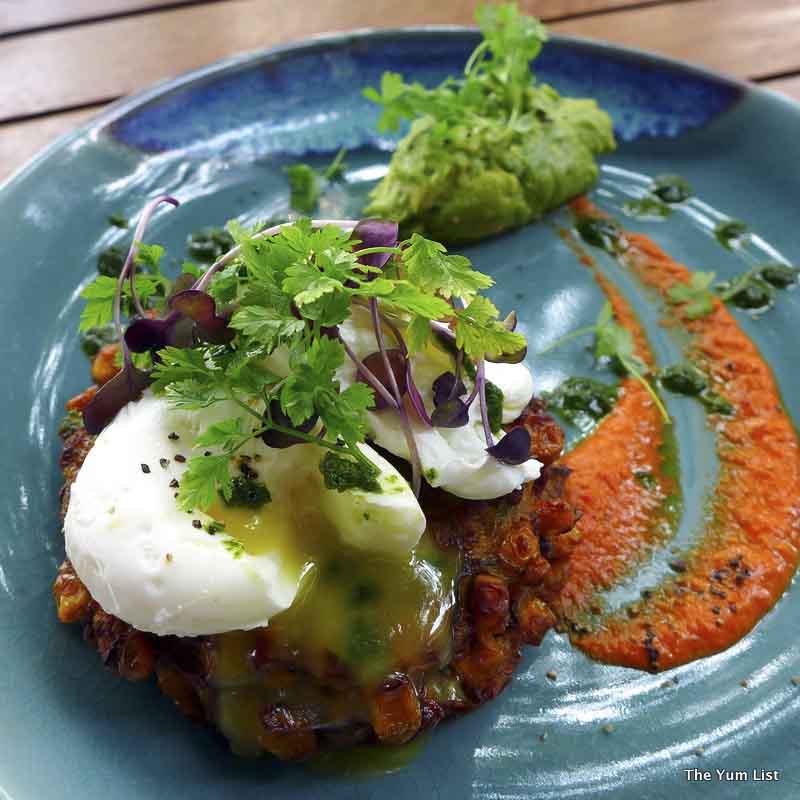 I mentioned earlier that Pâtissez aims to adapt to the local palate and one of the ways in which they are doing this in Malaysia is to add heat and spice. People are used to having a spicy sauce with a burger but the 'Pâtissez Special Sauce' accompanying the Cheese Burger (RM 28) certainly has a kick to it! You will not be left remotely hungry after finishing a burger at Pâtissez. The portions are extremely generous with the Pâtissez blend beef mince burger served in an enormous sesame bun and accompanied by perfectly cooked shoestring fries.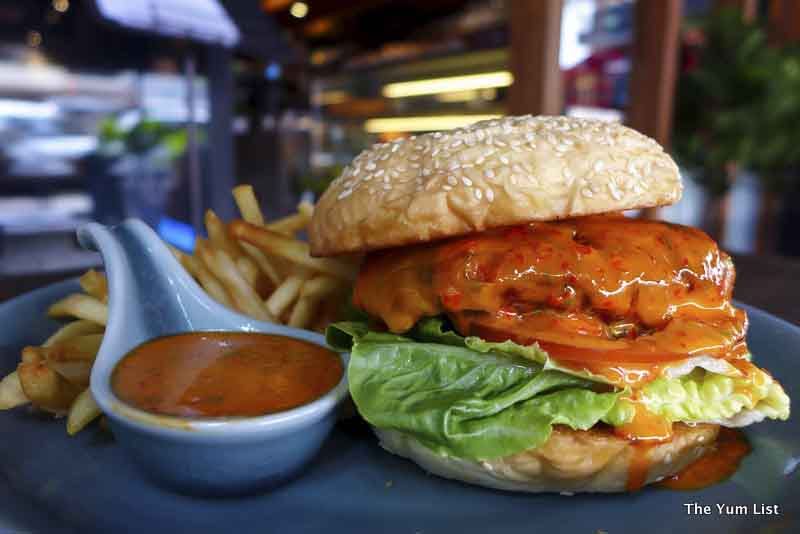 It would be completely reasonable of you to question whether we had room to try anything else. We were wondering the same thing. Before we could even consider what to do about our overflowing tummies, the FreakShake™ show began. I had spied a few of these creations as I had entered Pâtissez but had not been able to fully appreciate their glory from a distance. If you like milkshakes, cake and yummy things, you absolutely MUST experience a FreakShake™.  At the risk of being clichéd, it is one for the bucket list. Take a look at the picture. Wow.
We were lucky enough to sample two of their bestsellers; the Muddy Pât (RM 23) is a housemade choc fudge shake with housemade chocolate brownies and housemade marshmallows, and the Pretzellâ (RM 23) is a Nutella shake with lashings of Nutella, crushed salty pretzels, and Nutella dunked pretzels. Make sure you are really hungry if you plan to devour one alone, or it could be an interesting way to get to know your blind date whilst you try to navigate your way through one together.  They're fun, they're messy and they are utterly divine.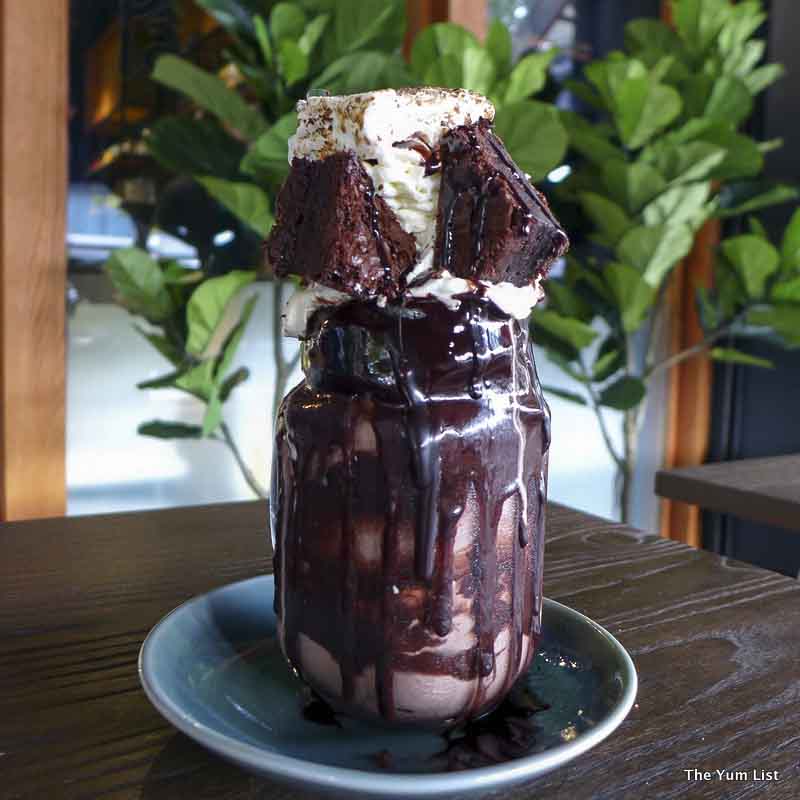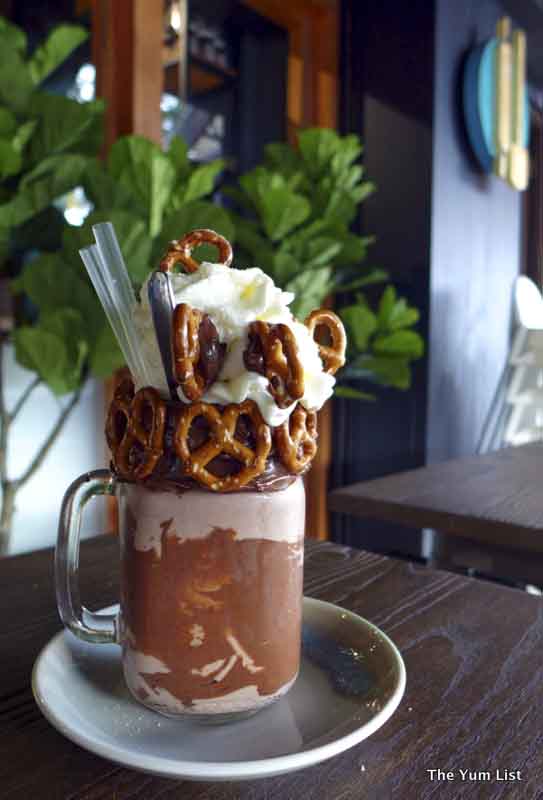 To round off our Pâtissez experience, we were given one last treat: a couple of housemade doughnuts (RM 6.90). I would not usually order a doughnut but the fact that they are homemade and looked so utterly tempting, I was more than willing to have a try. They were exquisitely light and fluffy and the delicious fillings oozed out; my favourite being the Raspberry White Chocolate Cream Cheese and Monica's vote went for the Nutella filled one. They are baked in-house and only a fixed number per day so don't leave it too late in the day if you are keen to try one.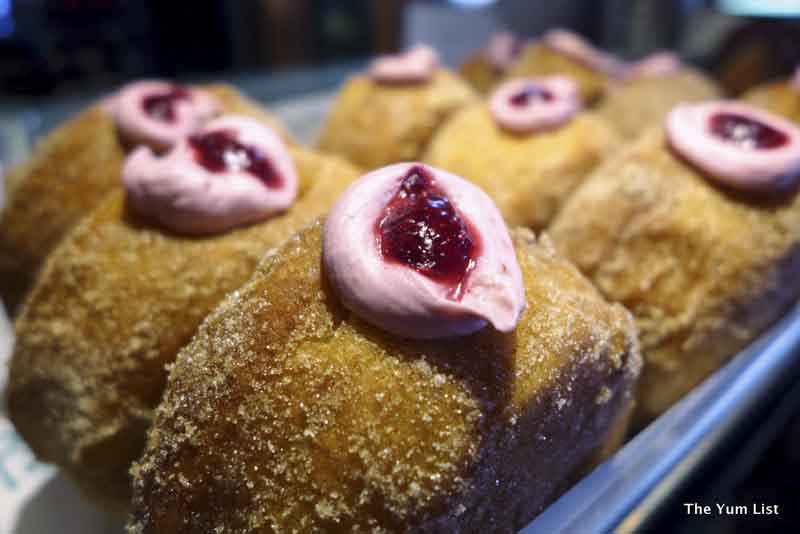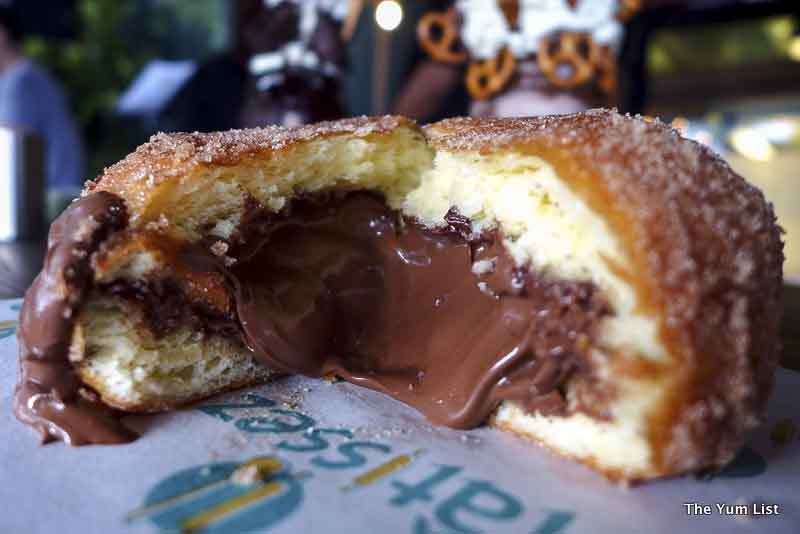 Reasons to visit: Of course the FreakShakes™ are a big draw, but the variety, creativity and freshness offered by the full menu makes Pâtissez a great place for a coffee or a meal out. The fact that they are so keen to engage on a level platform with their customer base is a big plus and the menu will be developing over time meaning that there should always be a new dish to try with every visit.
Pâtissez
42, Jalan Telawi,
Bangsar Baru,
59100 Kuala Lumpur
Malaysia
+6 (0)3 2202 2999
www.facebook.com/patissezmalaysia