Words: Jane Speechley    Photos: Monica Tindall
Pialligo Estate is located less than 15 minutes' drive from the city centre, but it feels very much like you're visiting a secluded country estate. The long-standing property and winery were revitalised in 2015 with the addition of the (now hatted) Farmhouse restaurant, under the guidance of chef Brendan Walsh.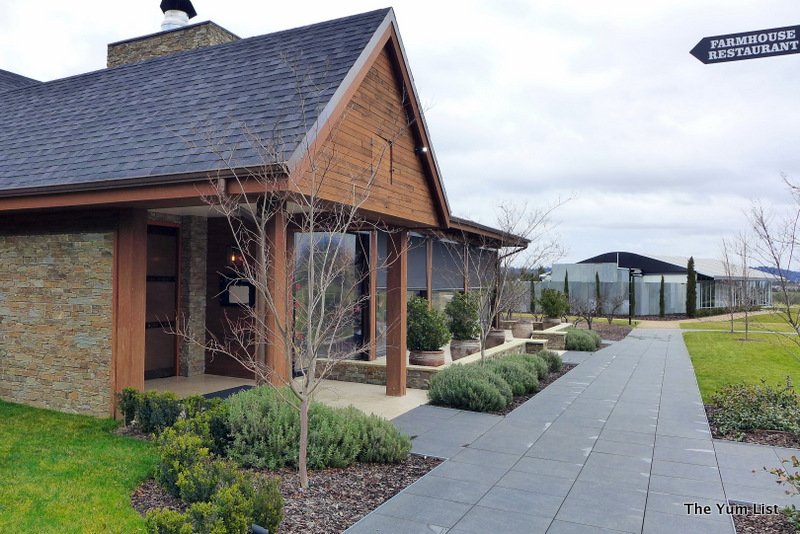 Visiting the restaurant is a journey in itself. After driving down a country-style lane that's dotted with garden centres and markets stalls, the Farmhouse Restaurant opens up at the end of the road. The restaurant is surrounded by beautifully landscaped gardens, which we later find out include a vegetable market garden and ornamental fruit trees as well as the expected vineyard. The building itself features an imposing entrance with heavy wooden doors that open to reveal several large rustic fireplaces, stone floors and wooden beams in the ceiling.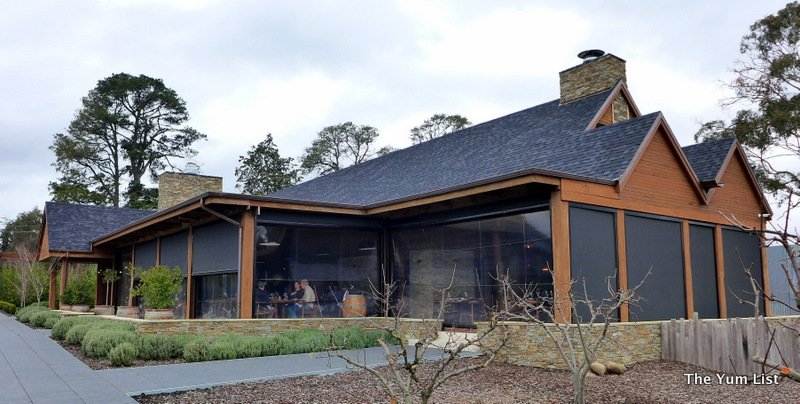 The Farmhouse Restaurant is well known for the quality of its service and staff, and seated by a bright window we're well attended to. Diners here choose from a set menu, which for our lunchtime visit, consists of a starter and main course for AU$65, or starter, main and dessert for AU$85, with matched wines available at an additional cost (menus can be viewed on the website).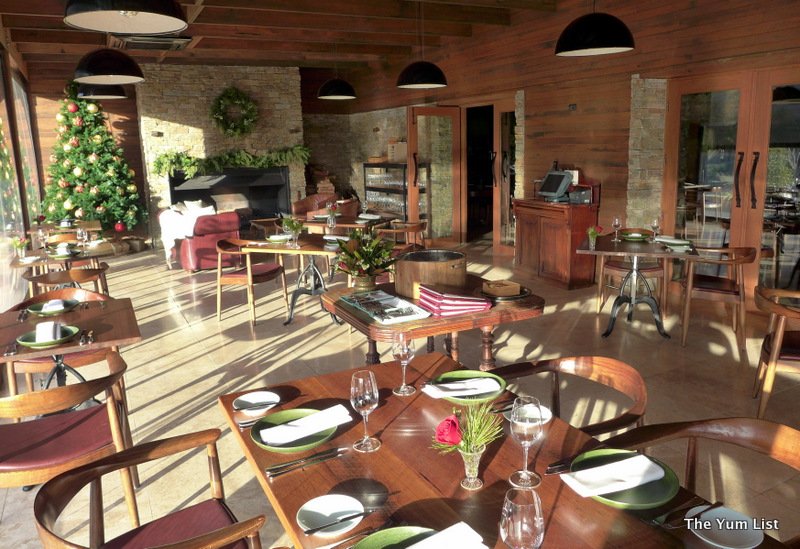 We place orders for our starters, but can't resist the Charcuterie & Pickles (AU$26) plate that we've seen carried past our table, so we ask for that as well.
Arriving on a wooden board, the dish features generous servings of dried, salted beef bresaola which is made in the restaurant's own smokehouse; capicola, a traditional Italian pork salami; a spicy salame in piccanate; and, pork jamon serrano, the dry-cured Spanish style ham. Accompanying the meats are several slices of crusty white bread, plus small white bowls of pickled kohlrabi, fennel chutney and the promised pickles.
We set about trying all the combinations of meats and condiments (which are all house-made), and there are none that disappoint. The beef is salty but not too strong, while the capicola is a classic spicy salami, and the jamon and salame in picante are delicious. The fennel chutney is a little sharp for my tastes, but the pickles and especially the sweet kohlrabi are superb.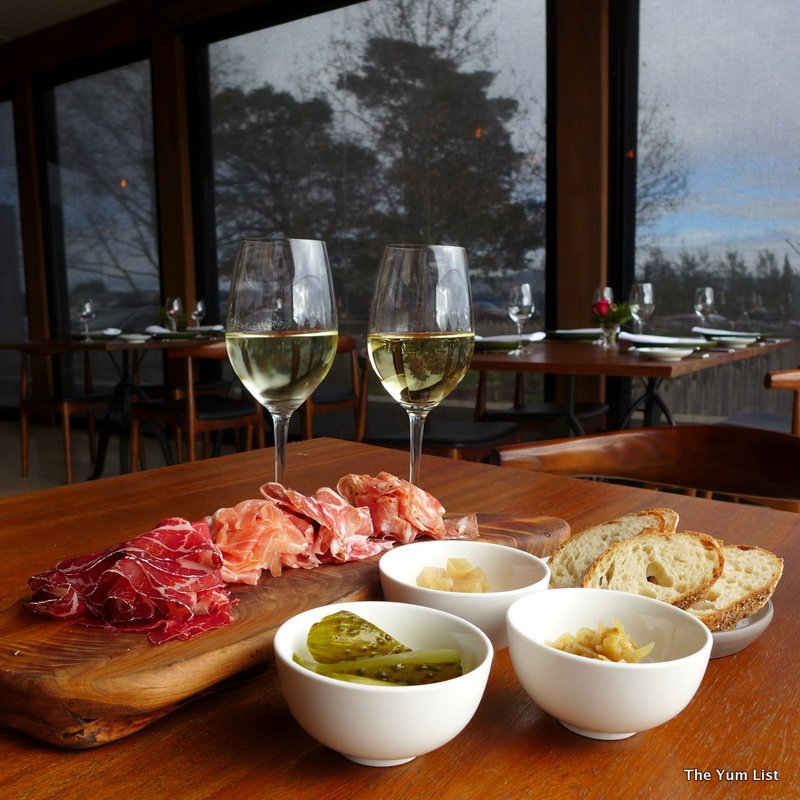 Following our waiter's recommendation, we opt to try the Le Stagiaire by Garagiste Pinot Gris from the Mornington Peninsula region of Australia; as well as the 2016 Riesling by the Four Winds Vineyard in the Canberra Region. From hand-sorted grapes, the Pinot Gris is a deep gold in colour and a medium weight in taste, with a pleasant acidity and good citrus flavours. The grapes for our Riesling are all grown locally on a red clay base, resulting here in a dry style of white with aromas of tropical fruit and hints of lemon and lime.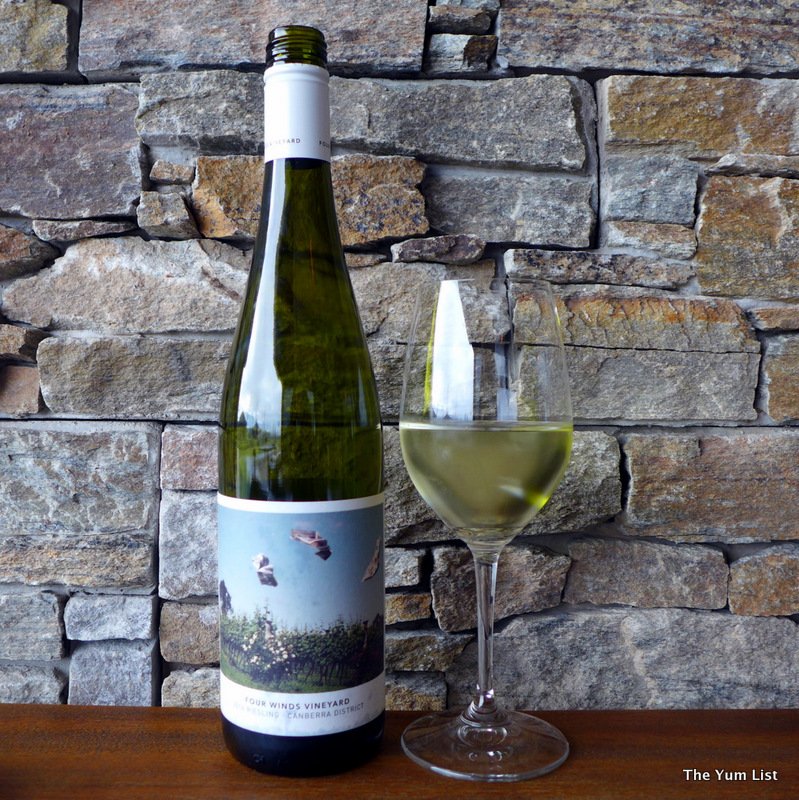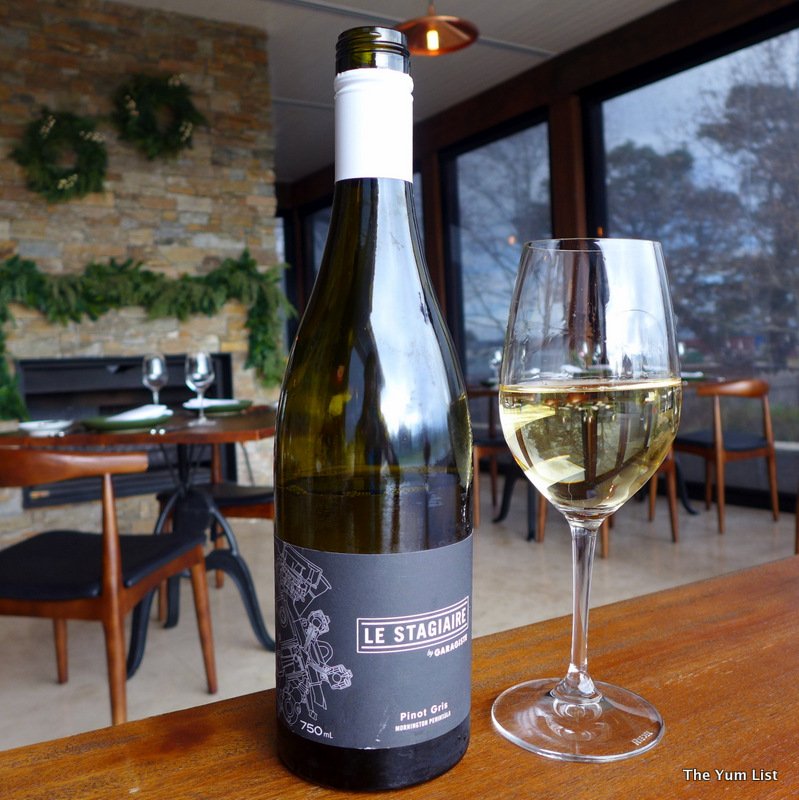 The Farmhouse Restaurant serves up the sort of meals that look like art on the plate. My entrée of the Bumnuts Pullet Egg, Tempura Black Fungi, Garden Brassicas, Mushroom and Kombu Buillion is sublime: a beautiful arrangement of crunchy tempura and braised mushrooms, set alongside the small poached egg and topped with Parmesan crisps.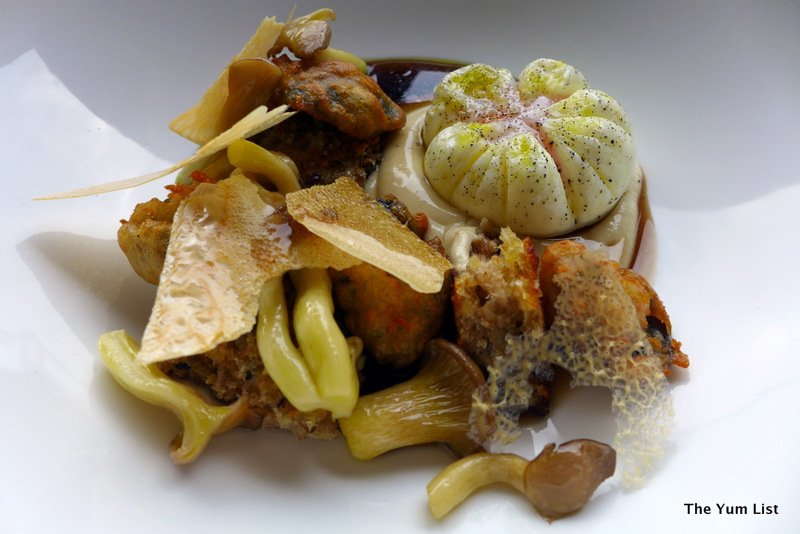 It's a delicious, earth, salty and savoury dish that's a sharp contrast against Mon's choice of Mount Cook Alpine Salmon, Young Fennel, Fregola Sarda and Honey Vinegar, a bright, fresh and colourful combination. Our third option (Mon's dad's pick), the Lady Elliot Island Bug Tail, Smokehouse Bacon, Apple, Sorrel & Brown Butter (AU$) shows a sophisticated understanding of the seafood and its ability to carry strong flavours such as the bacon and sorrel.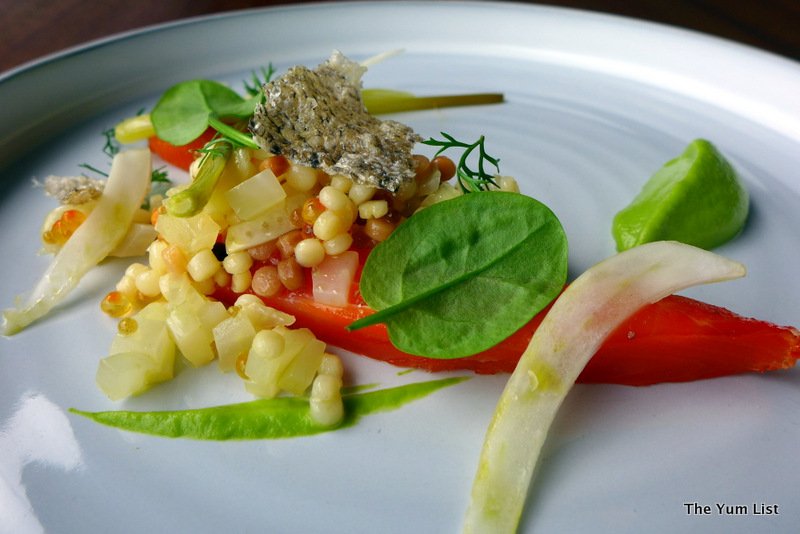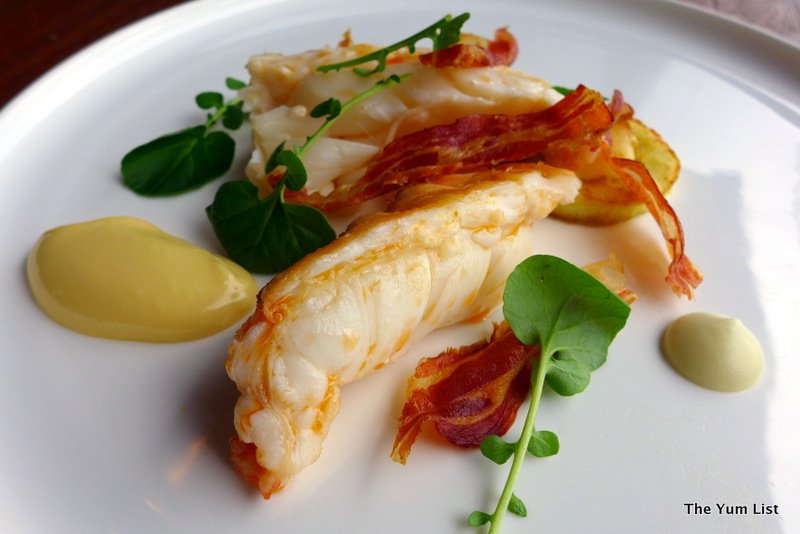 We opted to stay with the riesling and pinot gris through our starters, but switch to reds to enjoy with our mains.
The first is the award-winning Tenuta Buon Tempo 2013 Rossi di Montalcino, which comes to us from Tuscany, Italy. Deep cheery in colour ad with notes of cherry on the nose as well, it's typical of an Italian red, with a robust balance of fruits and tannins toward a dry finish.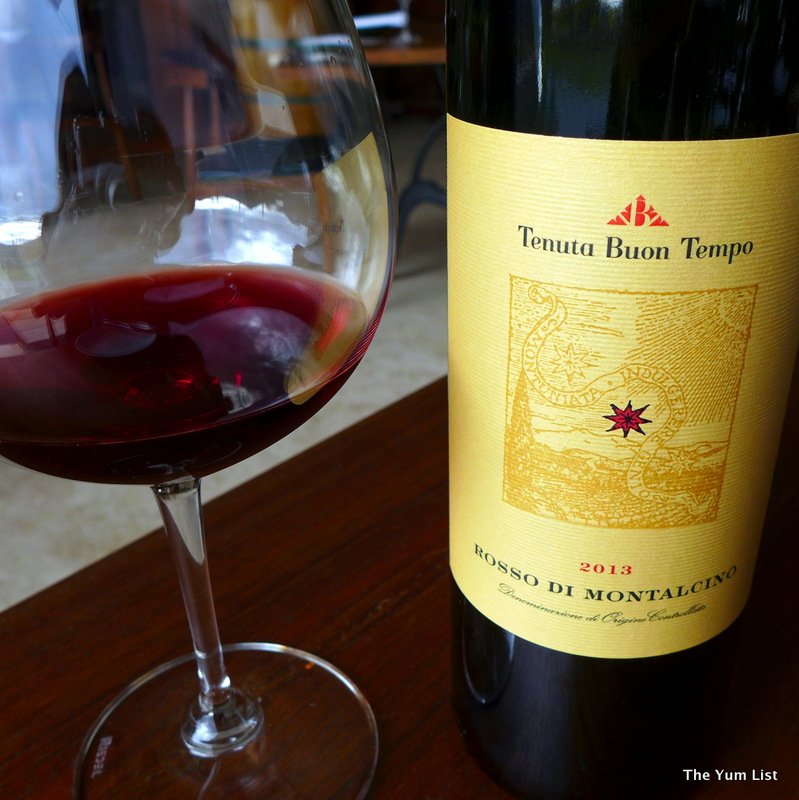 It's an ideal companion to the Chestnut Gnocchi, Globe Artichokes, Black Truffle and Slippery Jack Mushroom, which is one of our favourite dishes of the day. The sweet nuttiness of the gnocchi is balanced beautifully against the earthy flavour of the artichokes and mushrooms.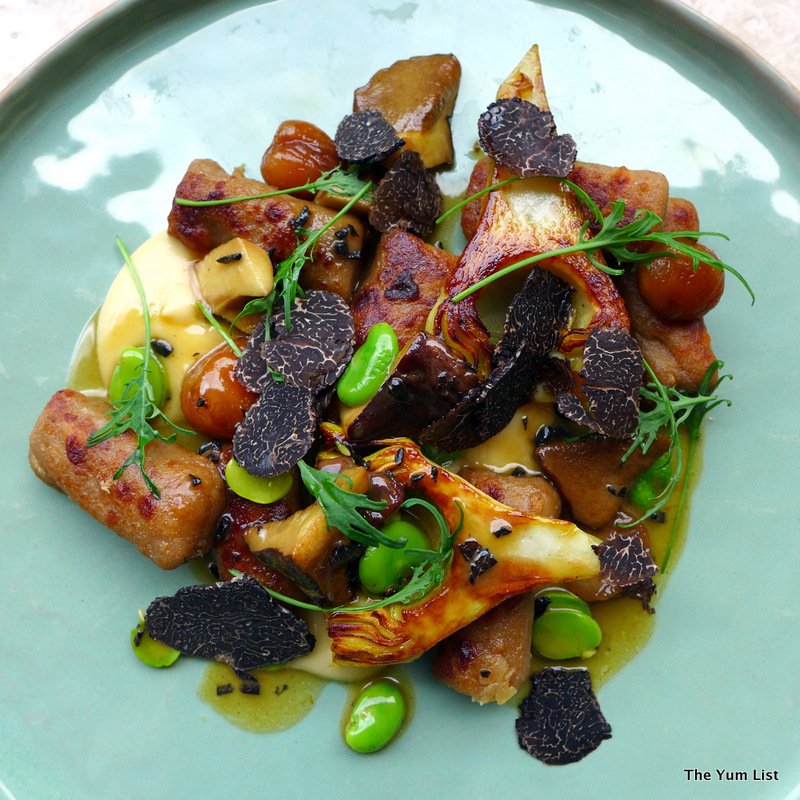 Our other choice is a Nick O'Leary Seven Gates 2013 Tempranillo. It's a wine that's been highly rated by local experts, which is all the more impressive considering it comes from a relatively young vineyard. These Spanish grapes are grown in and around the Canberra region, resulting in a dark, spicy blend with plum and berry flavours and a long finish.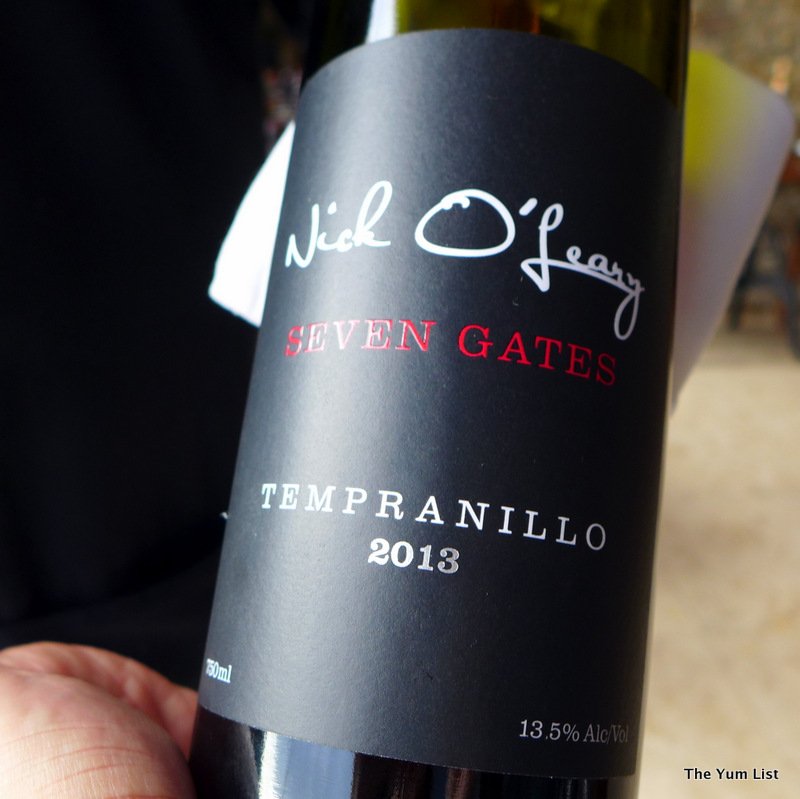 I don't often pair a red wine with white meat, but the Hillside Farm Pasture-Raised Chicken, Sweet Potato, Cippolini Onion, Cashew and Truffle has enough 'oomph' to hold its own. It's perfectly cooked with a hearty umami flavour that plays against the mild buttery taste and texture of the cashews.
It takes some persuasion to convince Mon's dad to share his Darling Downs Cross-Bred Wagyu, Garden Leeks, Soy Beans, Local Mushrooms and Ponzu, and after a taste, we can understand why. It's served two ways, including the fatty meat from between the ribs. Shining from the ponzu sauce, it's incredibly rich and feels indulgent to eat.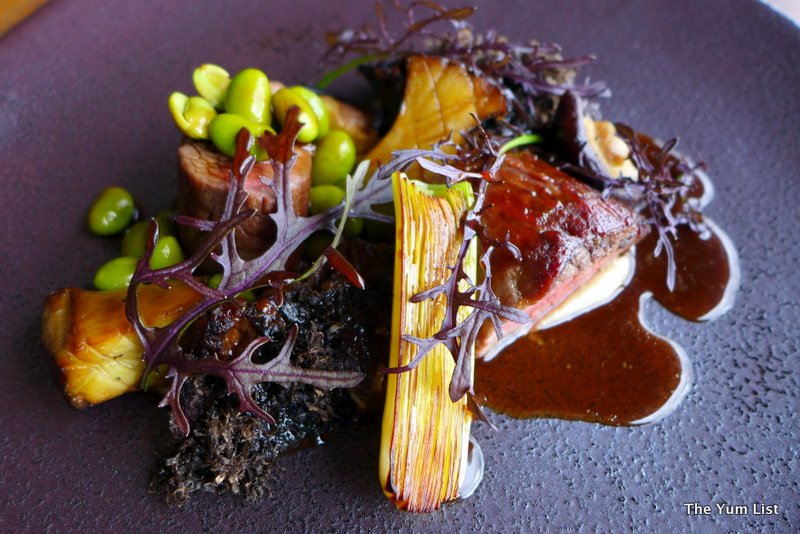 We're well and truly satisfied by this stage, but are convinced to try some of Farmhouse's desserts, which are something of a signature. We're sold on the Buerre Bosc Pear, Valrhona Chocolate and Hazelnut by the promise of a golden glaze, and it's certainly an impressive dish to behold. It tastes as good as it looks though, with a divine combination of textures in the crystallised pear, chocolate mousse, house-made ice cream and hazelnut crumble.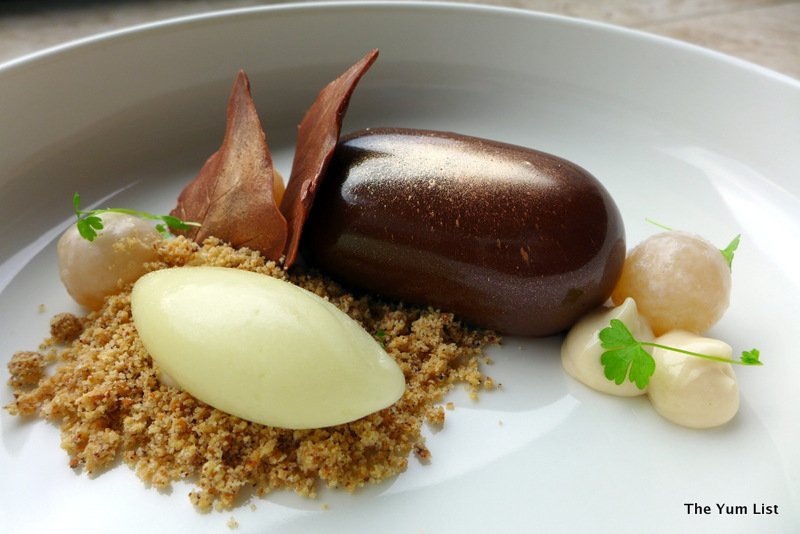 Another unusual combination is found in the Sweet Potato Crème Brûlée, Gingerbread, Coffee & Mandarin – clearly, the team here like to include the unexpected in their dessert menu – but their confidence is well-founded as again, it's a winning arrangement. The caramelised sweet potato combined with a quenelle of coffee ice cream, crisp gingerbread and brightly-coloured citrusy mandarin wafer is a truly memorable dish, and again, a favourite of the day.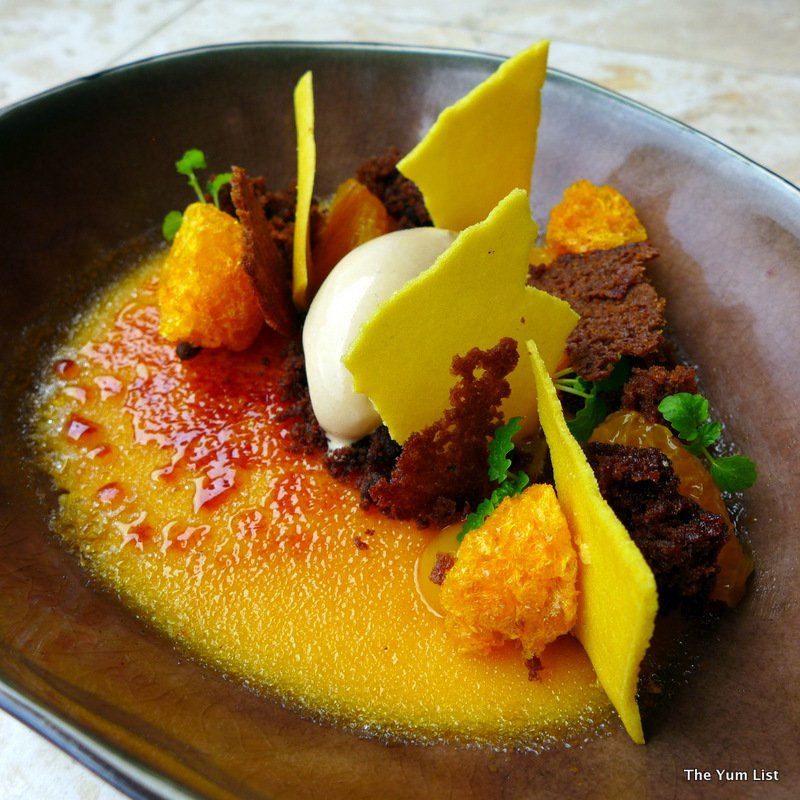 As if we weren't content by now, the team at Farmhouse surprise us with a final selection of petit fours, courtesy of the lovely Annabelle, who is the accomplished pastry chef on staff. Warm tonka bean donuts, hazelnut truffles, blood orange marshmallows, blueberry macarons and Bailey's Irish Cream liqueur ginger fudge are made and presented perfectly, but we can only manage a small bite of each (except for Mon who manages to polish off the fudge as she lovingly comments on its addictive texture and fine balance of flavours). Next time, we'll know to save room.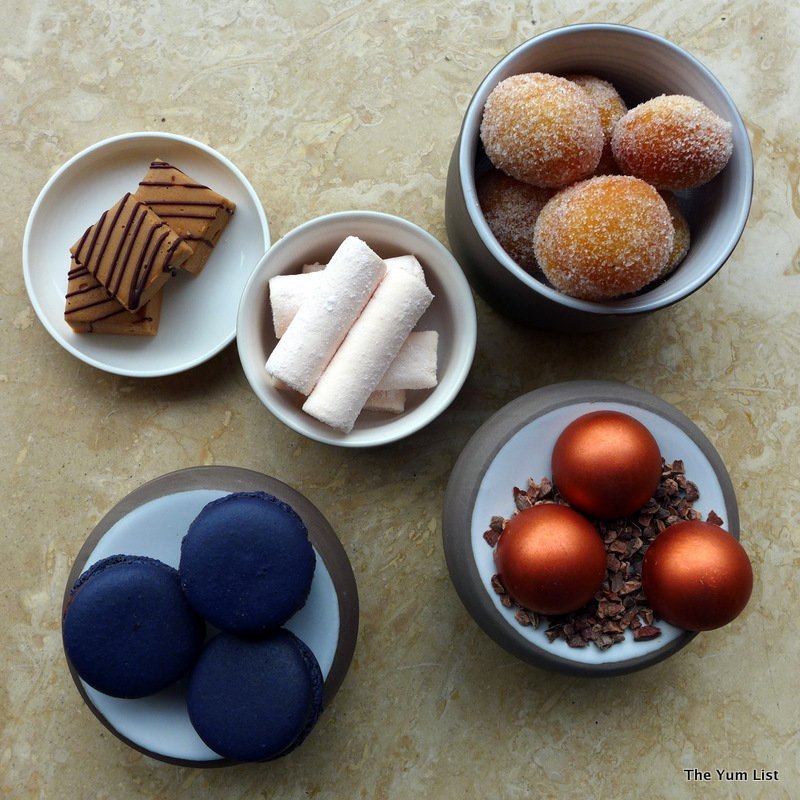 Within a relatively short period of time, the Farmhouse really has become a must-visit if you ever find yourself in the Canberra region. Ideal for lunch or dinner, the location and setting are impressive, but more importantly, the team has the quality of food and service to back up this promise.
Reasons to visit: pretty location; we loved the Lady Elliot Island Bug Tail, Wagyu, and the Sweet Potato Crème Brûlée.
Pialligo Estate Farmhouse
18 Kallaroo Road, Pialligo, ACT
Australia
+61 2 6247 6060
[email protected]
www.thepialligoestate.com.au