Words: Claire Horn    Photos: Monica Tindall
With an overwhelming variety of bars and restaurants to choose from in TTDI, it's not surprising that D'Legends Bar has slipped under many peoples' radar, given its unassuming appearance. But I'm not one to judge a book by its cover- although the legendary faces of Bob Marley and Marilyn Monroe adorning the walls did set a high bar for legendary fare. First impressions aside, this neighborhood pub's charming character, good value drinks deals and pork-loaded menu certainly didn't disappoint.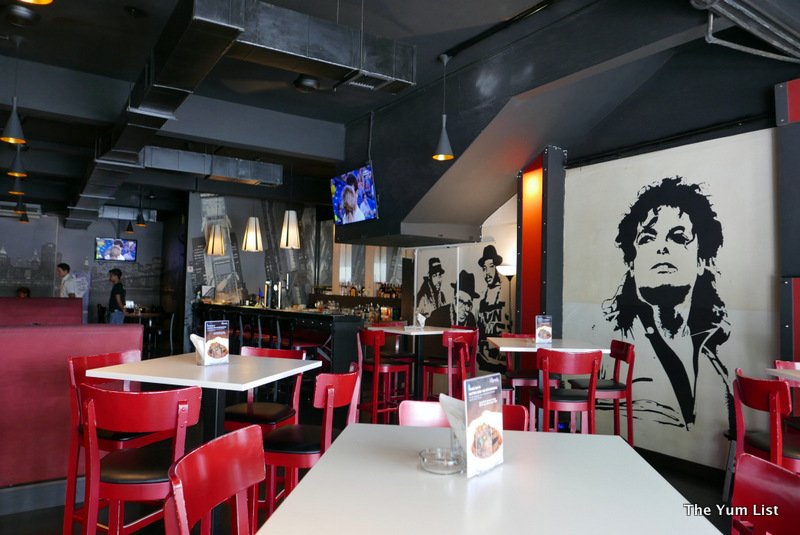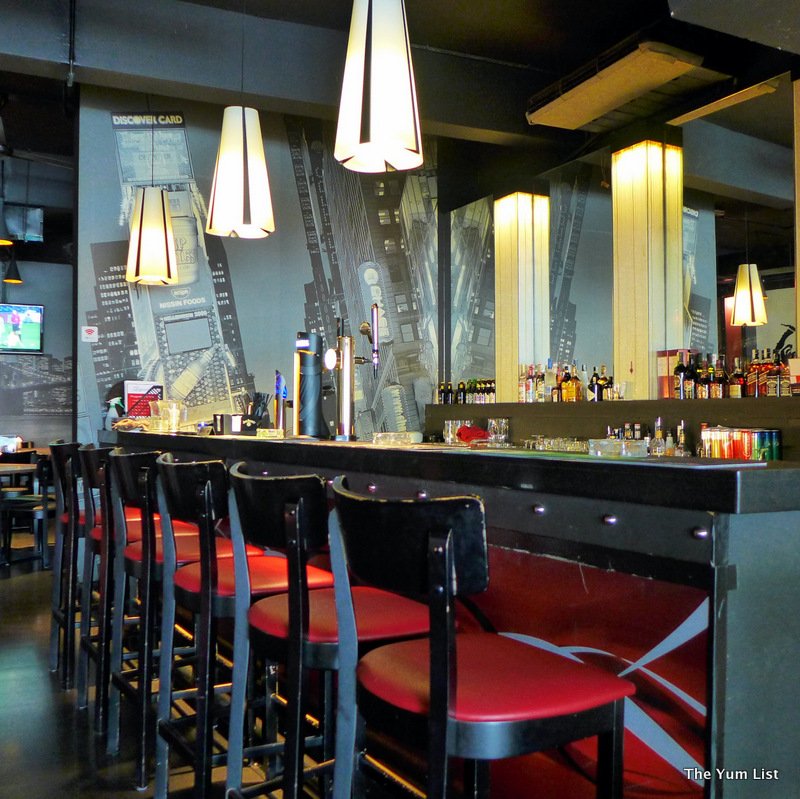 Some say D'Legends' Malaysian-Austrian owners have breathed life into the place since launching their inspired new menu in July. You can see hints of the couple's backgrounds from the local food influences, to Austrian imported coffee, which add a nice touch to this friendly place.
As with all good neighborhood joints, beers are their specialty with mix and match promos to impress any beer enthusiast, including four Tiger mugs for RM50. They also boast a Gold Winner award for the perfect Tiger Serve and specialize in double poured Guinness pints. For those that prefer something a little lighter, I sipped on a crisp and refreshing 2014 Pearly Bay Chenin Blanc Chardonnay from South Africa (RM20/ glass). And if you're looking for a pick me up, try their hand-shaken, perfectly balanced Coffee Martini (RM25).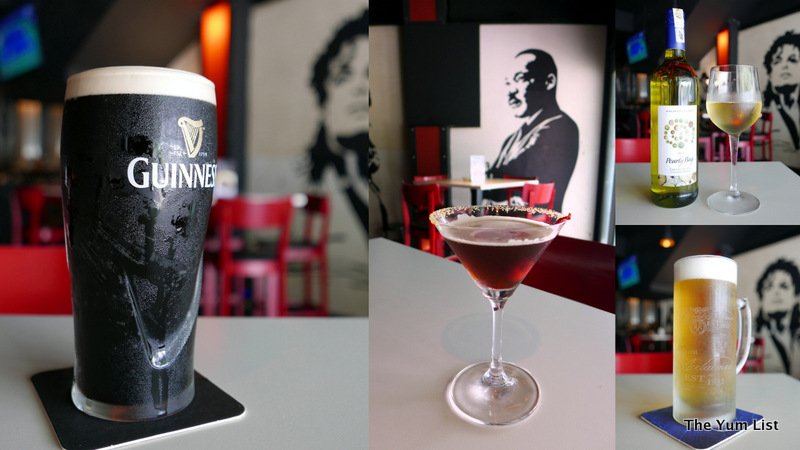 We began with a selection of starters which had tapas style portion sizes that are great for sharing among friends. The tender and juicy Chicken Tikka (RM18) was marinated to perfection and served with a cooling yoghurt mint chutney that complimented the flavour effortlessly. Next up was the owner's secret okra recipe of Bendi & Sour Cream with caramelized onions. We were thankful for the accompanying flat bread so we could mop up all the delicious creamy sauce. The spicy Curry Leaf Prawns (RM18) with a sticky onion coating were a little underwhelming in comparison to what followed. The star of the starters was no doubt the unusual oven-roasted Pork Belly Rendang with Crispy Crackling (RM23). The richly flavored sauce was a flawless harmony of spices with lemongrass and salty golden crackling stealing the show. This is a dish my taste buds won't forget in a hurry!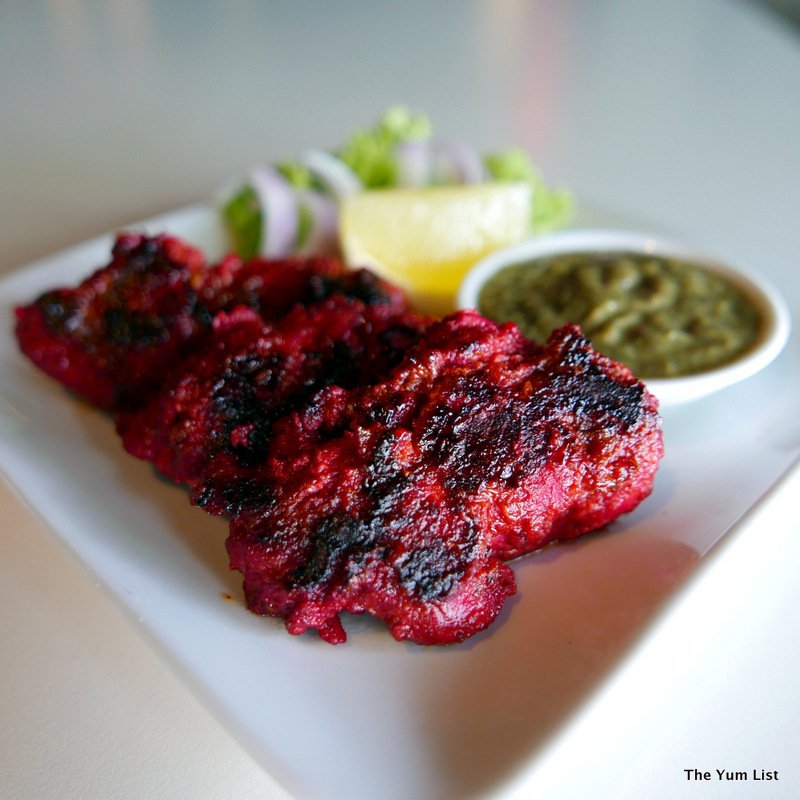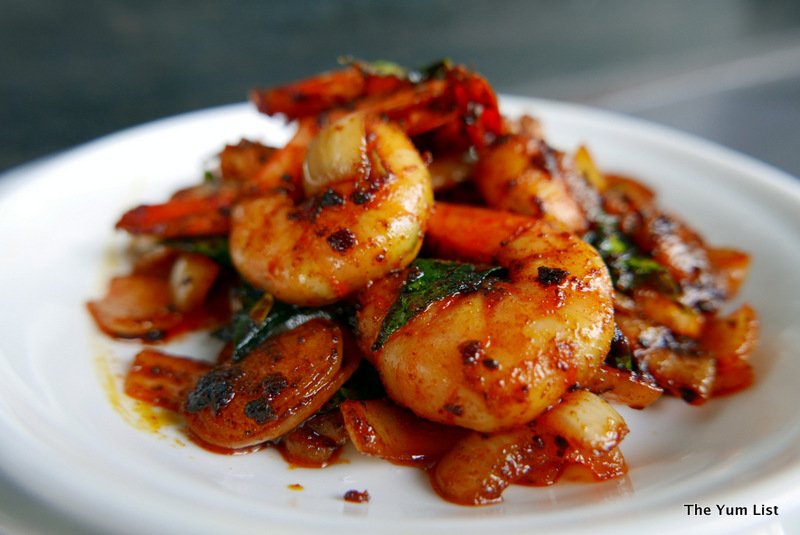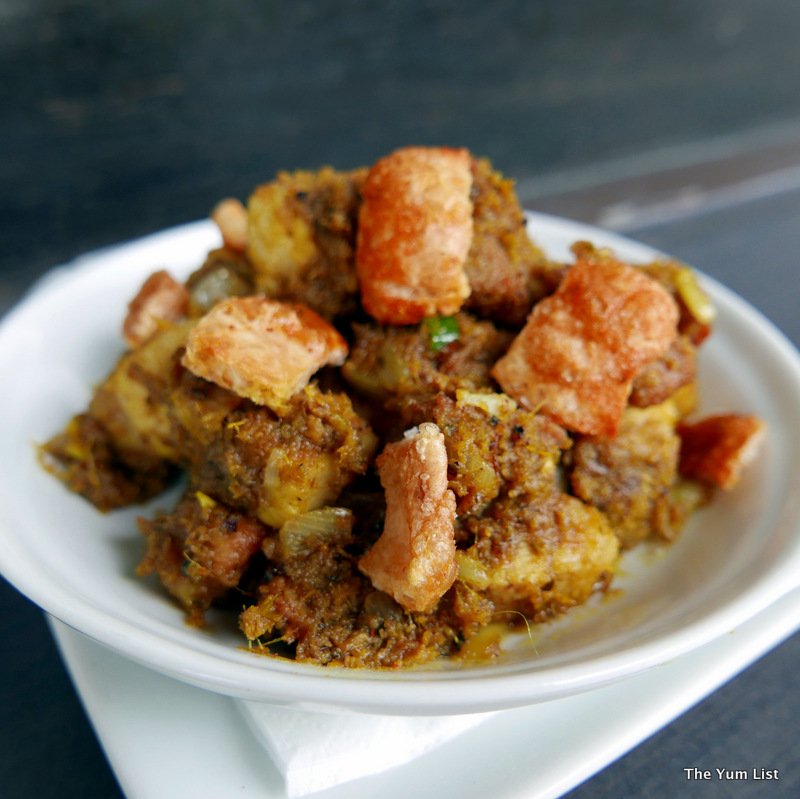 After an enjoyable start to the meal I was excited to jump into the main courses. The menu has a wide variety of choices- from local to western and pork lovers to vegetarians, there will surely be something to please every palate. We decided to get our fill of porky specials starting with the Bacon Overload Fried Rice (RM20), complete with the compulsory Malaysian sunny side up egg on top. I wouldn't say it was an overload, it was just right! We were torn over which of the extravagant burgers to order, with toppings ranging from guacamole to peanut butter and strawberry jam. We landed on the spicy pork mince patty of the Specialty Legend's Pork Burger (RM23) with a tower of hand-cut fries. The patty was fat and juicy and could have been made even better with a bit more cheese and salsa in my opinion. Next up was the 10" thin crust Legend's English Breakfast Pizza (RM30); guaranteed to cure even the worst hangover. Bacon, sausages, mushrooms, tomatoes, cheddar and a perfect egg sit atop home-made pizza dough that is perfectly crisp, yet sturdy enough to hold the array of toppings. Another impressive feat from the kitchen.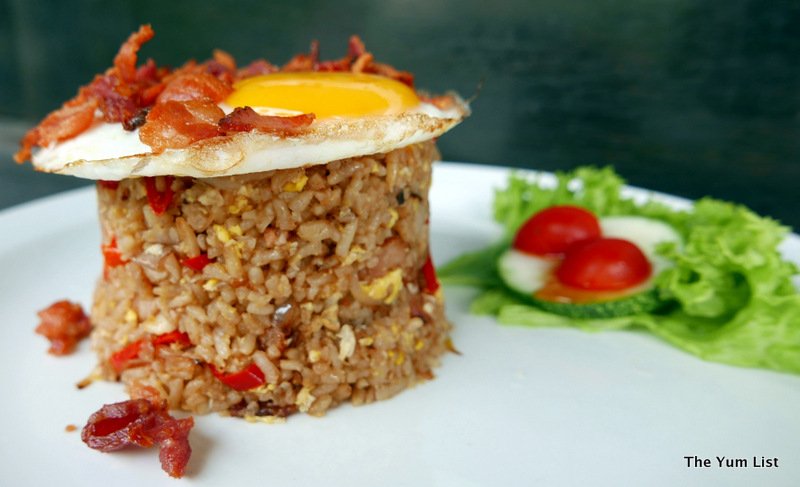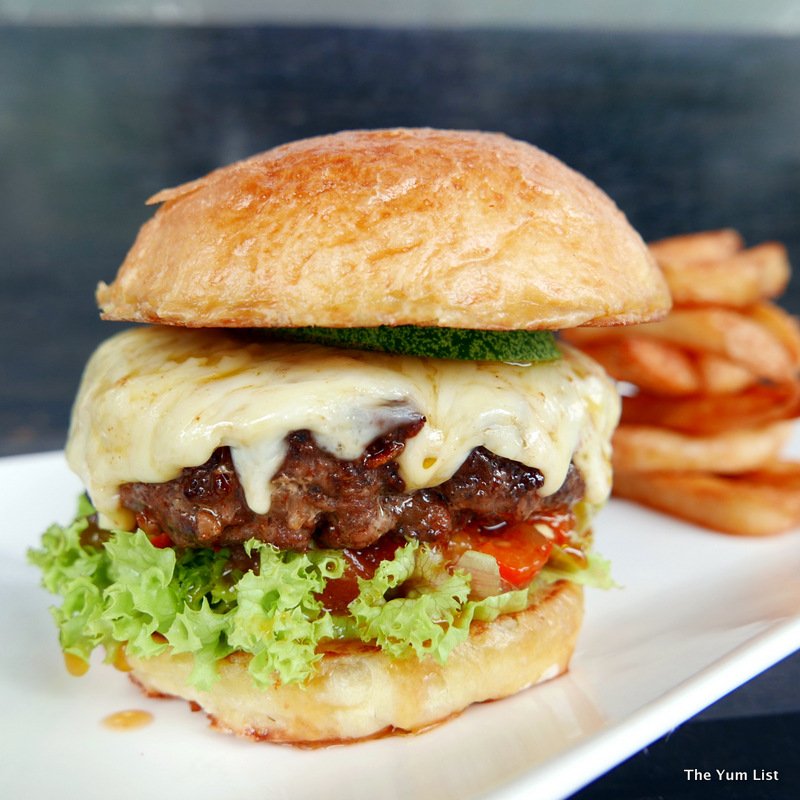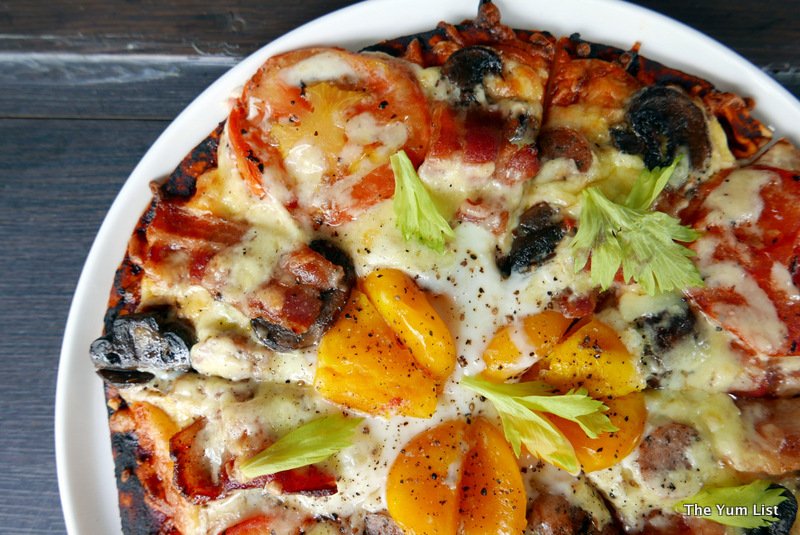 As always I had been saving space for dessert, my favorite part of any meal, and the gooey Chocolate Brownie (RM12) topped with whipped cream and optional candied bacon was the ideal finale to our porky experience. As if that wasn't enough to put a smile on my face, the hand-churned vanilla ice cream with raisins soaked in Angostura 1919 rum certainly sealed the deal.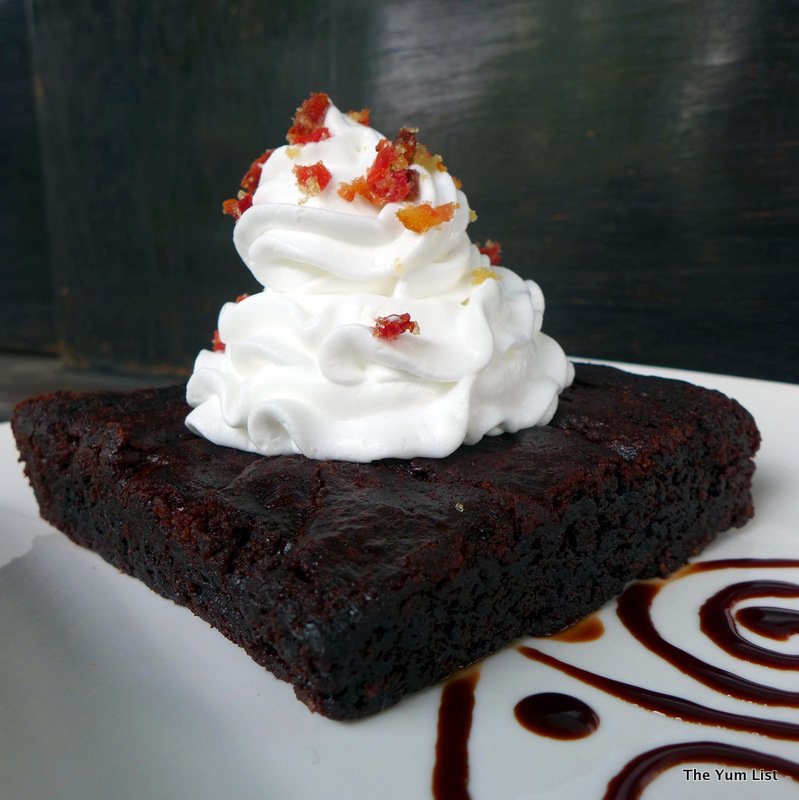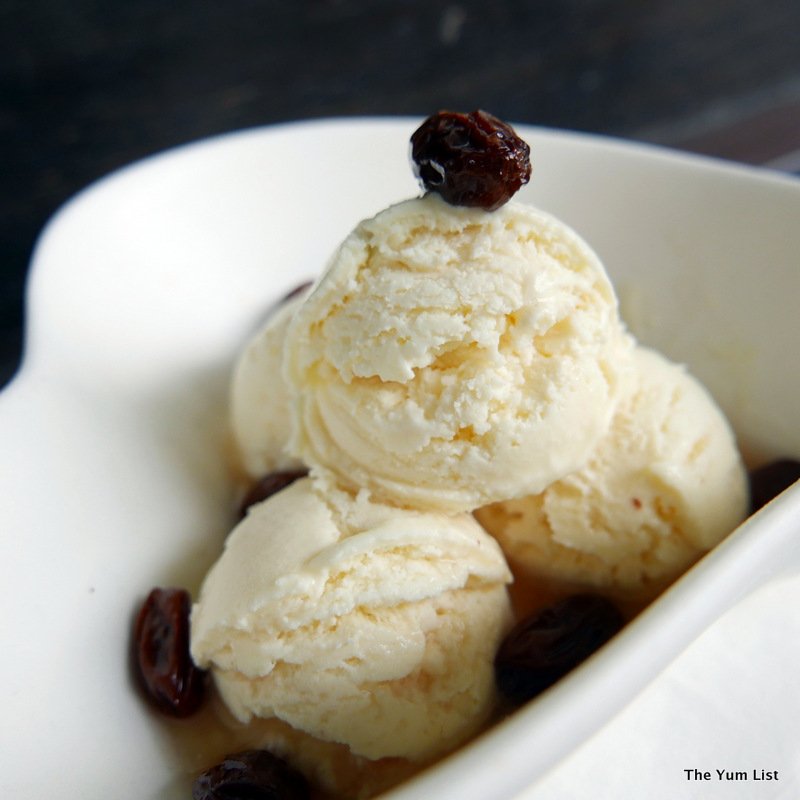 Don't be deceived by this unpretentious local pub, the kitchen has a few tricks to please and if you want a chilled out meal with good drinks promotions and wholesome food at affordable prices, then D'Legends is just the place.
Reasons to visit: relaxed vibe; espresso Martini; good drink promos on beer; Bendi & Sour Cream; Pork Belly Rendang with Crispy Crackling; Legend's English Breakfast Pizza; hand churned rum and raisin ice cream.
D' Legends Bar
24 Jalan Datuk Sulaiman
Taman Tun Dr Ismail
60000 Kuala Lumpur
Wilayah Persekutuan Kuala Lumpur
Malaysia
www.facebook.com/dLegendsbar
+6 (0)3 7733 6270