Words and photos: Monica Tindall
Gold Coast is certainly a fun destination for family travel. Theme parks, hinterland, a burgeoning food scene, a generally pleasant climate, and striking stretches of golden sandy beaches, make the area a treasure trove for holidaymakers. The now densely populated Surfers Paradise and other areas on the main strip though can be a little hectic at times – especially if vacationing during peak periods. The InterContinental Sanctuary Cove Resort, located on the northern end of the Gold Coast, provides easy access to all of the attractions but benefits from a calmer setting, rating it high on the yardstick as an ideal getaway address.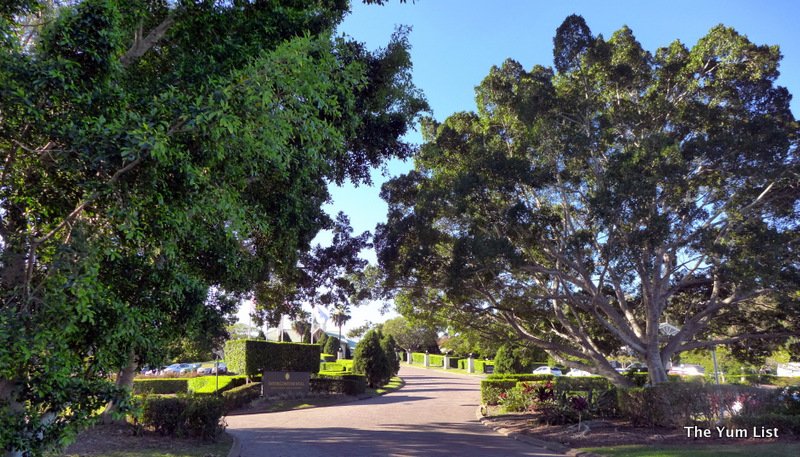 The greatest loves of my life live on the Gold Coast, namely nephew Payton and niece Laura. I don't get home nearly as much as I'd like, so for my most recent visit I booked a family weekend at the InterContinental Sanctuary Cove Resort. With a Family Fun Zone, a variety of food and beverage options, golf course, shopping, marina, spa and a spectacular one acre (!) beach lagoon pool, there's something to keep everyone happy.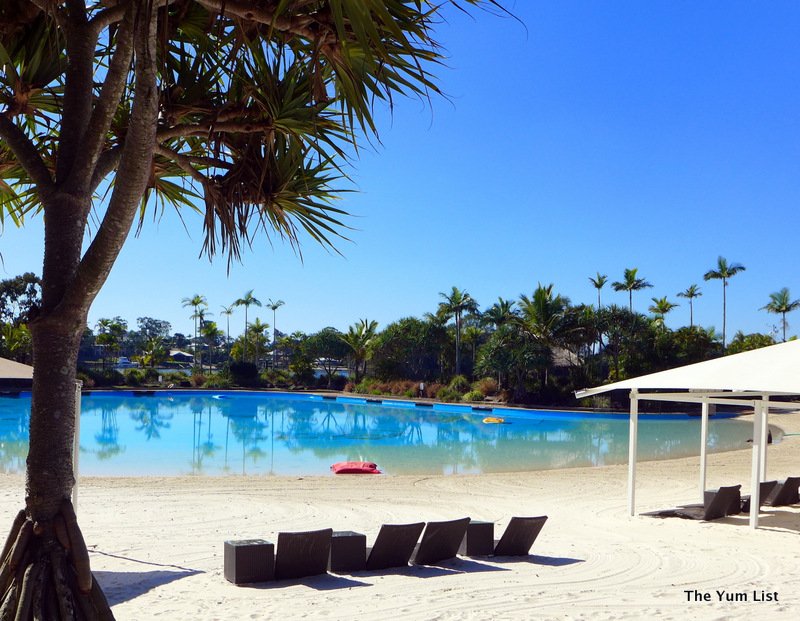 Styled in the classic Queenslander design of triangular roof, timber walls and verandah, the grand main building is perched on a slight hill. Tiered water features in the form of fountains, lush garden ponds and pools provide a stunning foreground, and when lit in the early evening, the landscape is particularly beautiful.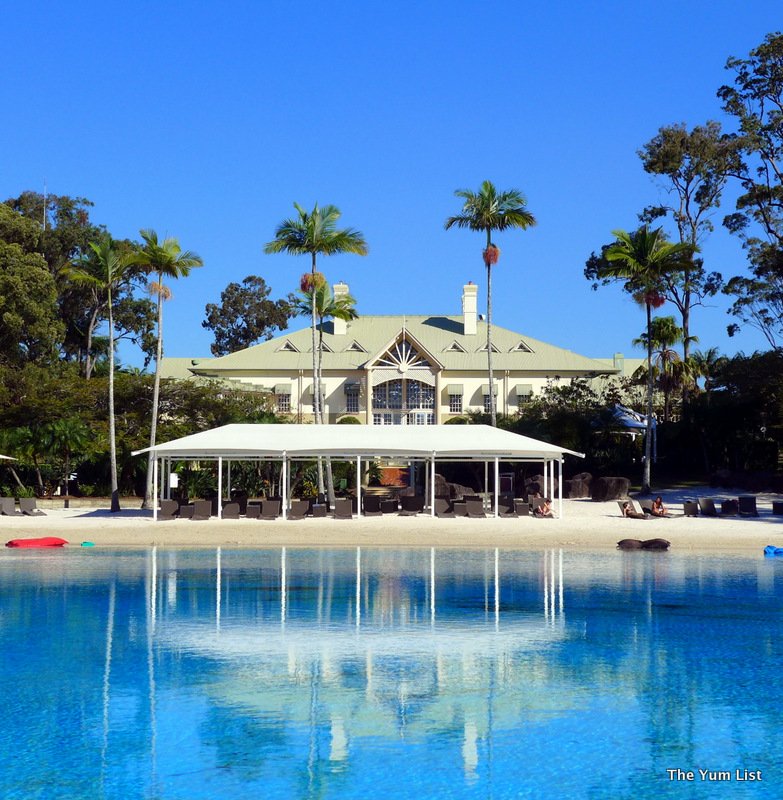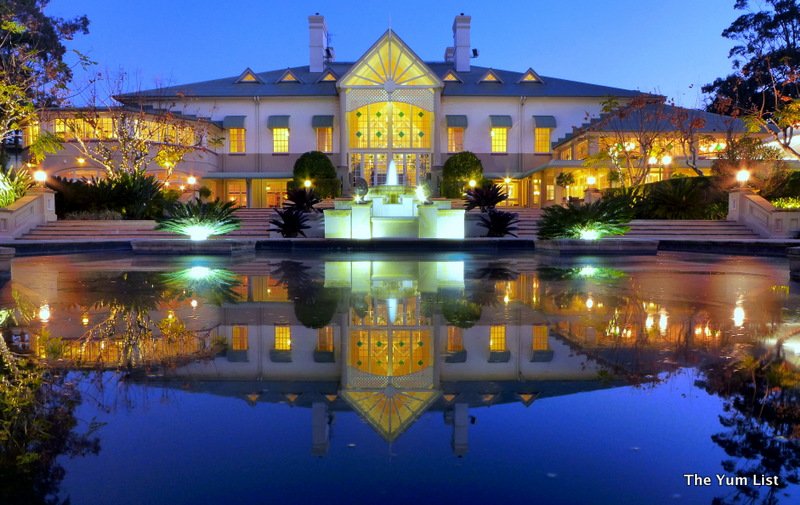 With such large grounds, the moderate number of 243 guest rooms gives the resort a boutique feel. Spread out over large green areas, it's easy to find a quiet spot or seek out company. From the entry level Classic Room to the luxurious Manor Suite, there's a variety of accommodation to suit individual needs.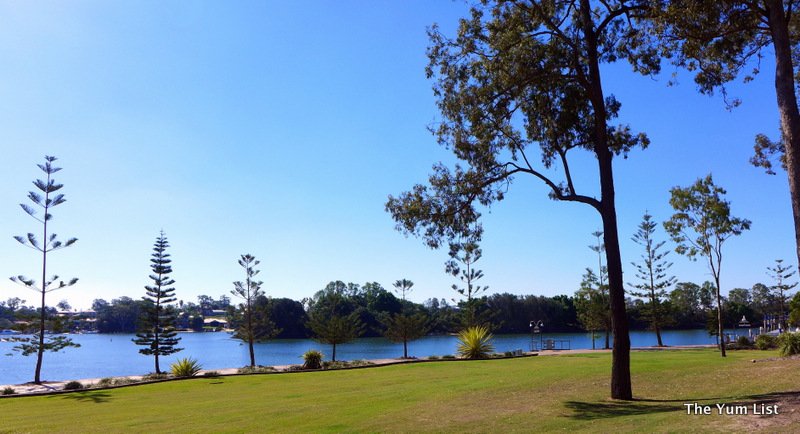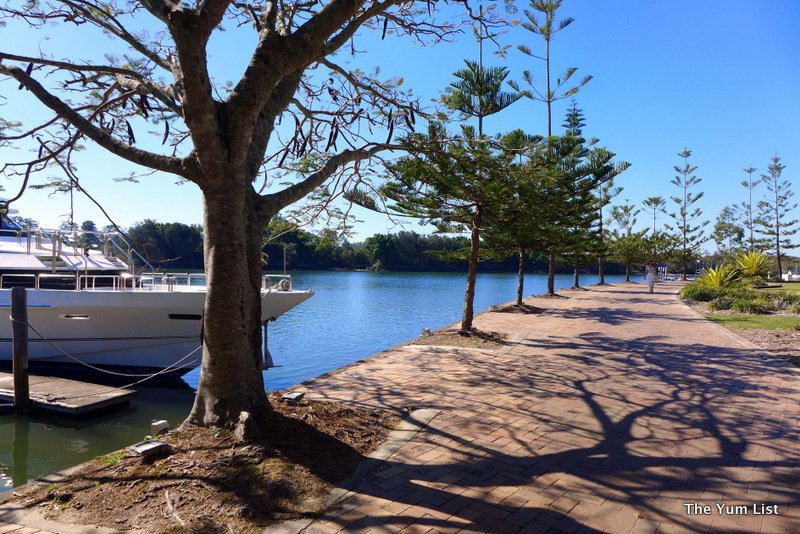 Our stay is in a Club Marina View Room with twin double beds. A well-designed 39 sqm room makes the most of the space enabling a separate bathroom, dressing space, and sleeping and living area. In addition a furnished balcony makes a pleasant spot for soaking up the water views over coffee or a cocktail. We're on the ground floor, which is an ideal set up when traveling with children. The sliding doors open out onto the patio and then directly onto the grass leading down to all of the facilities. It's a fabulous set up allowing the kids to come and go as they please, and adults to supervise from the comfort of the room.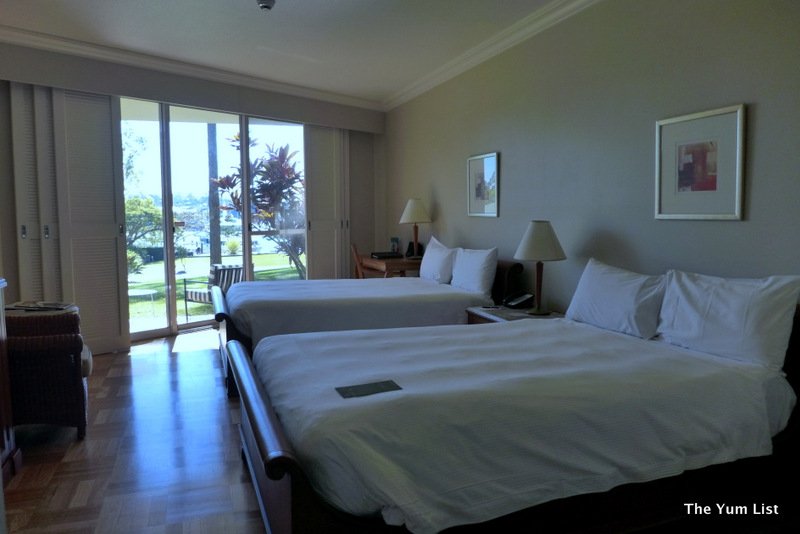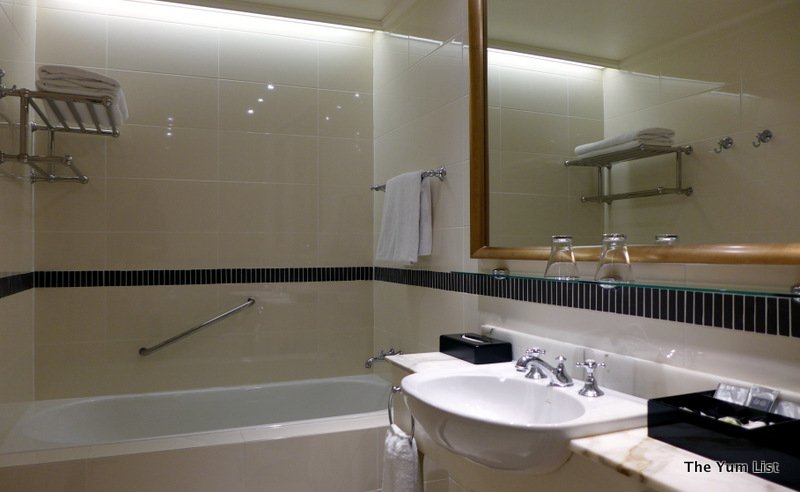 Highlights of the bathroom are a deep bathtub and enclosed shower, while those sleeping in late are assured a good night's sleep with soft beds and wood doors keeping out the light until you're ready to rise. Pale walls, rattan furniture and plantation shutters support the relaxed Queenslander design.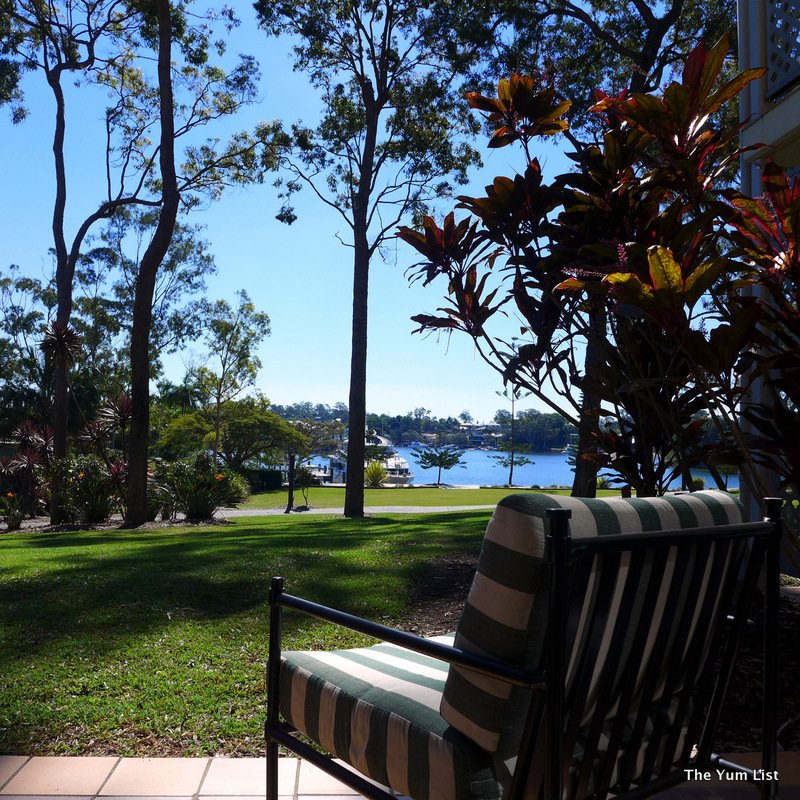 Included in this room category is access to Club InterContinental, which sure saves a bucket when traveling with children who demand snacks and drinks throughout the day. Open from 6am – 11pm (although accessible 24 hours with room key), there are three dedicated services: breakfast, high tea, and twilight drinks and canapés. Light refreshments such as biscuits, fruit and non-alcoholic beverages are available throughout the day. The high speed Wi-Fi is a blessing for me too as I update travel posts and stay on top of work requests in between catching up with the family.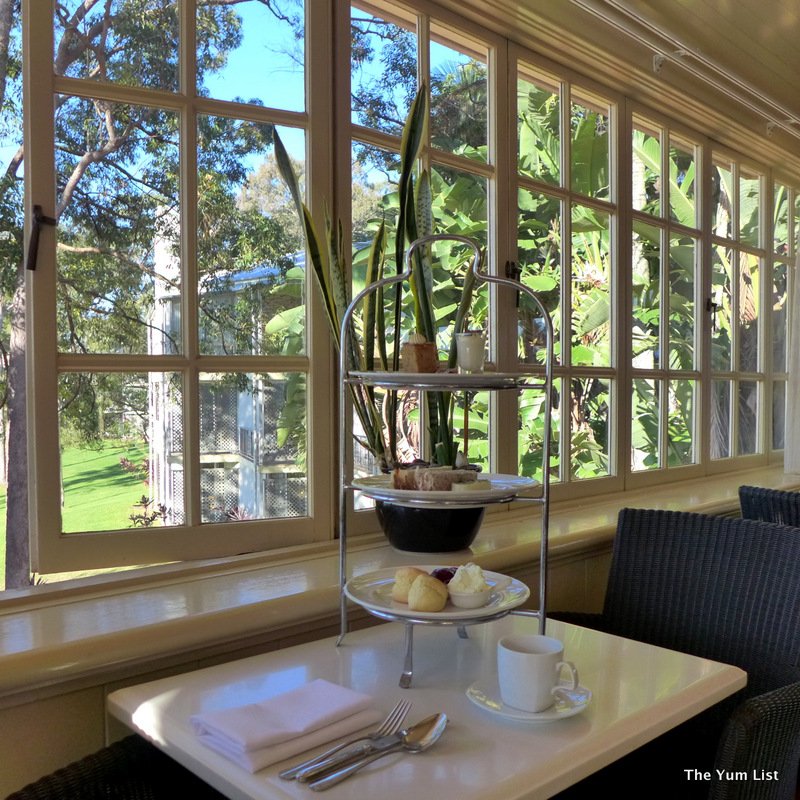 Daily we take our breakfast in the Club Lounge and find more than enough to keep us interested over the weekend and beyond. A light buffet of fruits, pastries, breads, cereals and antipasto, is supported by an a la carte menu from which we order mains. Pancakes are particularly fluffy, waffles fat and lightly toasted, and eggs come exactly as ordered. There's a coffee machine in the lounge allowing all day espresso based drinks, but during service hours a barista whips up a very good cup.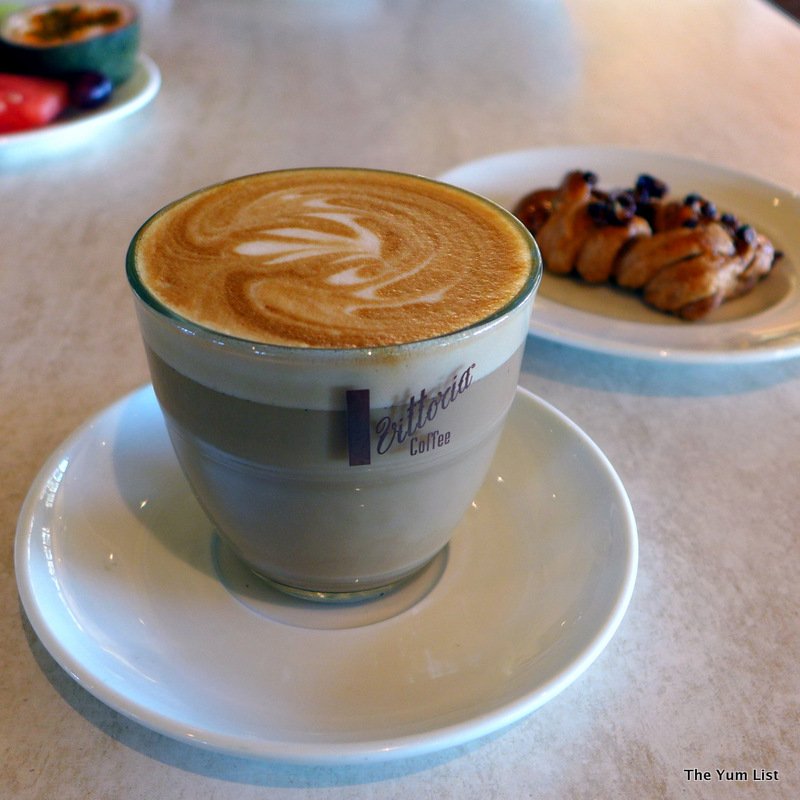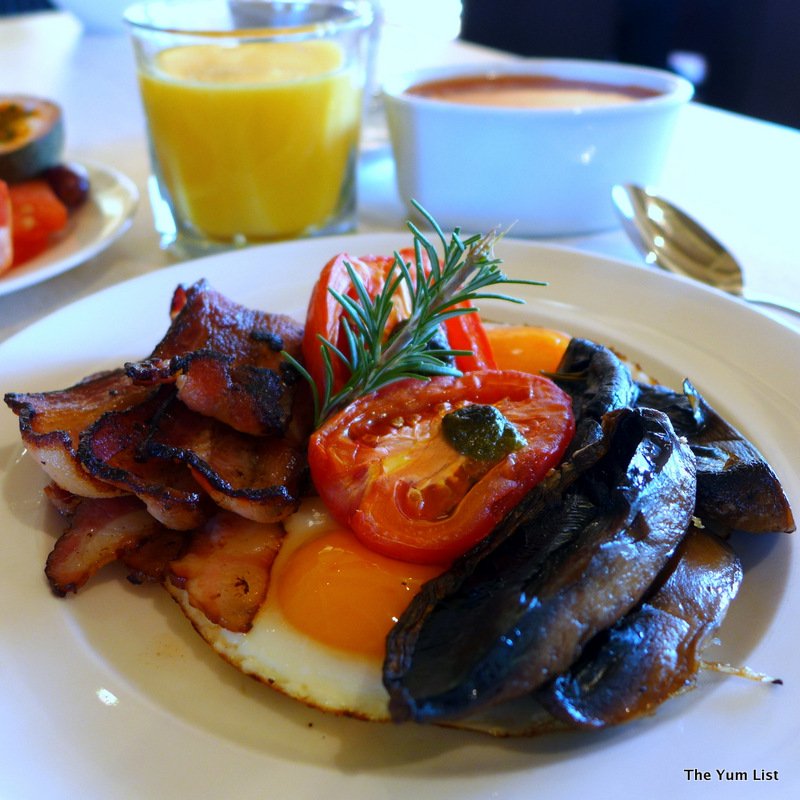 Access to Club InterContinental is appreciated, however we're by no means lacking in dining options. Fine dining on local produce prepared in wood-fired ovens is found at The Fireplace. The newly introduced High Coffee has proved a hit and we find out why in this article. Surrounded by lush gardens and gushing fountains the casual ambience of Cove Café provides buffet breakfasts, a la carte lunches and weekly international evening smorgasbords. It's here where we indulge in the Saturday Seafood Buffet so follow this link for photos and more details. For a sunnier setting, The Pool House serves light snacks and beverages, and The Verandah Bar is especially inviting in winter with its elegant homestead décor and open fireplace. For even more options The Marine Village furnishes visitors with a host of shopping and dining possibilities right on the water's edge.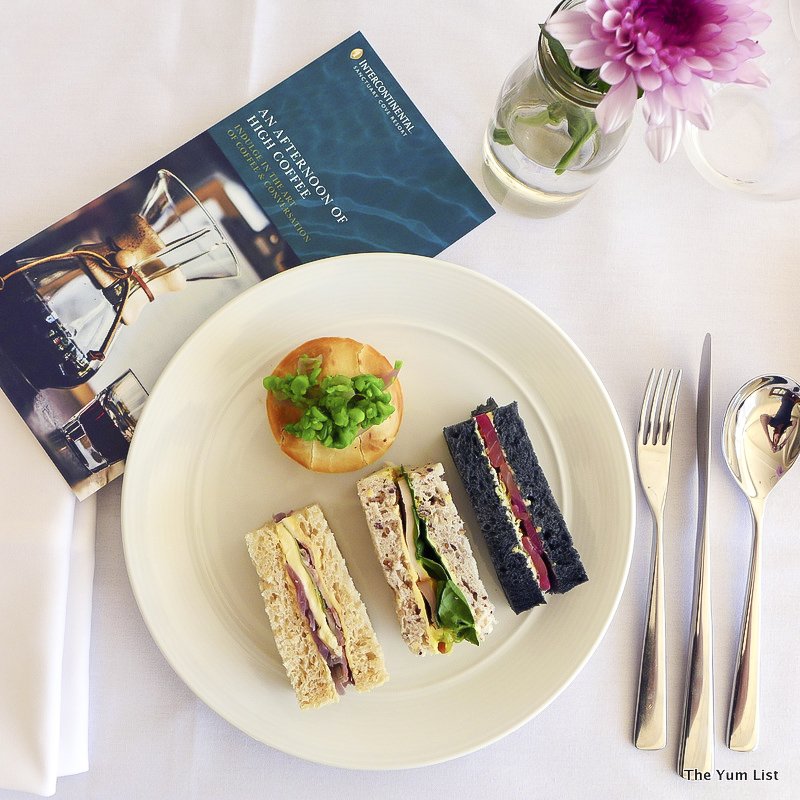 Not only are we well fed at the InterContinental Sanctuary Cove Resort, but we're also thoroughly entertained. Payt has given every activity available in the Family Fun Zone rigorous trials. Cricket and bocce were the first in order while the sun was still high, and as the evening cooled he turns to the foosball and ping pong tables, giving both a good workout. Laura hones her newfound love of photography capturing wildlife in the extensive gardens, and my sister Treen appreciates some much needed downtime sunning herself on the loungers by the pool. I'm delighted to have access to The Country Club, which boasts an updated gymnasium with fitness classes, five tennis courts (oh boy hubby will be envious), and a 25 metre heated lap pool.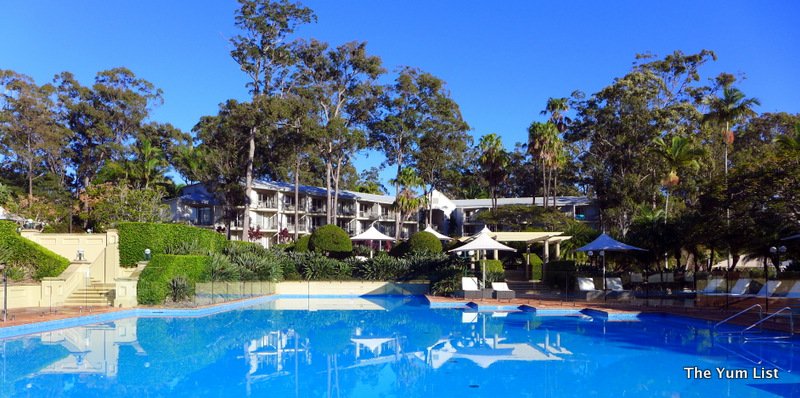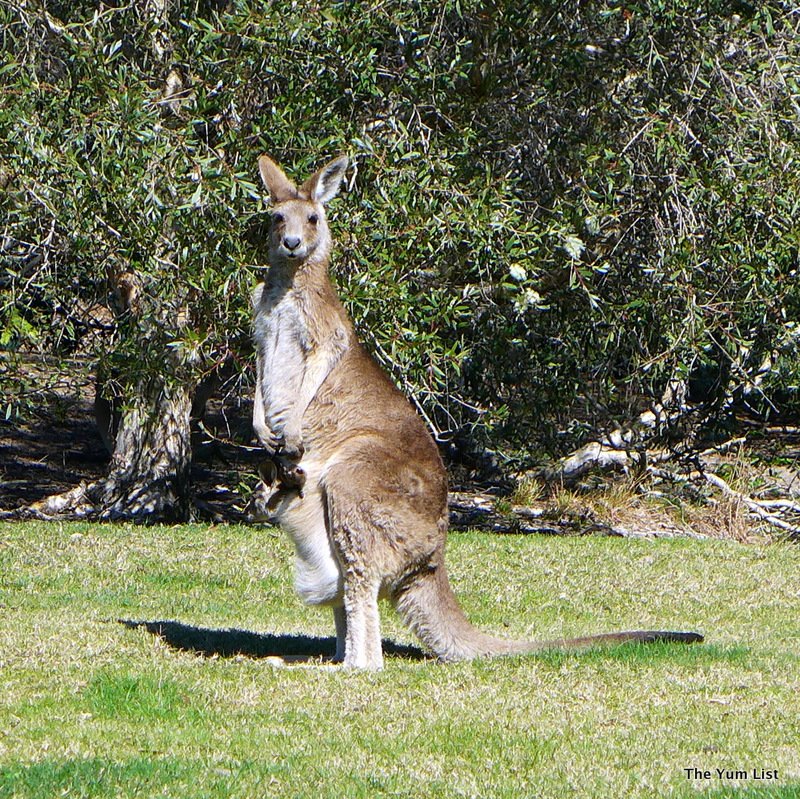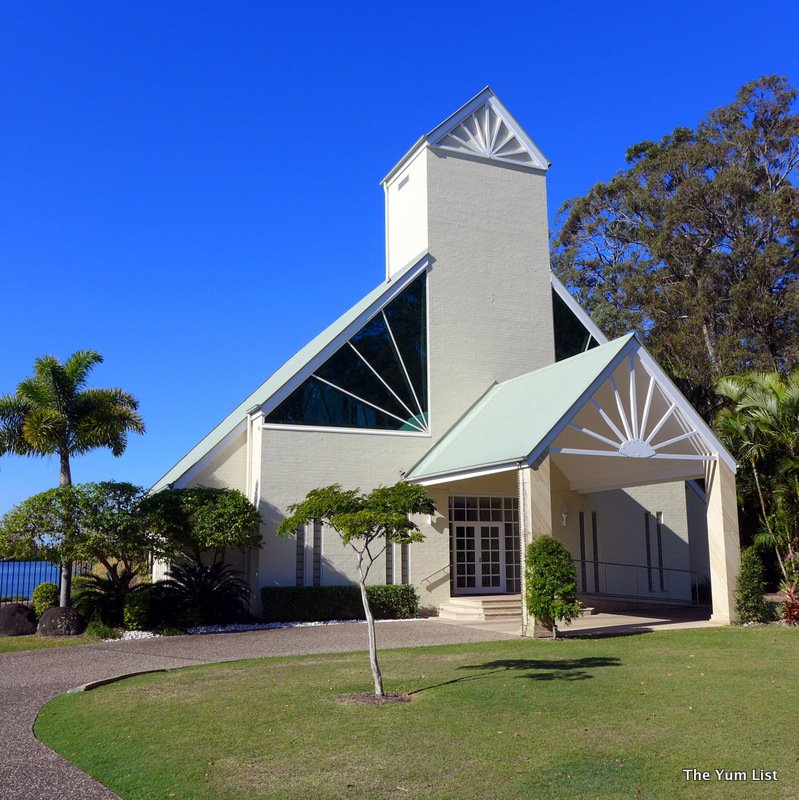 If we were golfers, I'm sure the InterContinental Sanctuary Cove Resort would be an absolute dream! Even not being club members we appreciate the beauty of the facilities and have heard how highly regarded the access provided by InterContinental Sanctuary Cove Resort is. Access to two prestigious courses, The Pines and The Palms, The Country Club, practice holes and bunkers, chipping and putting greens, driving range, golf shop, and an onsite restaurant and bar, is sure to make any fairway fan cheerful. Something worth a special mention is that The Pines course is a private club to which the public cannot enter. Guests at the Intercontinental Sanctuary Cove however have special privileges and have permission to play on these prestigious grounds.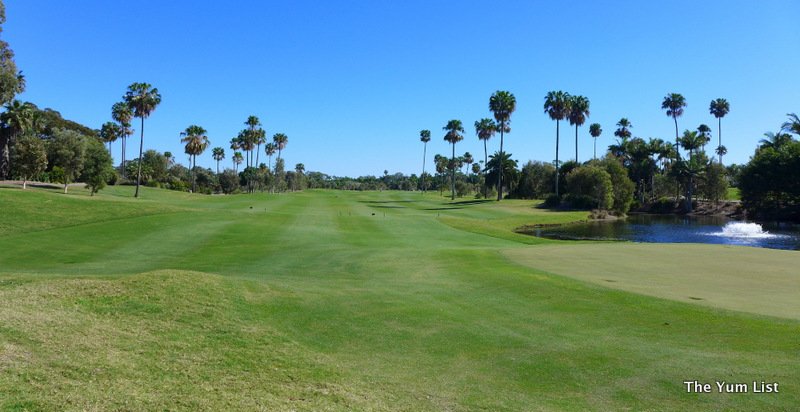 I couldn't have asked for more for a luxurious family getaway. Surrounds are stunning. Kids are entertained and safe. Adults have plenty of opportunity for play and rest, and we're all very well fed. InterContinental Sanctuary Cove Resort – we love it!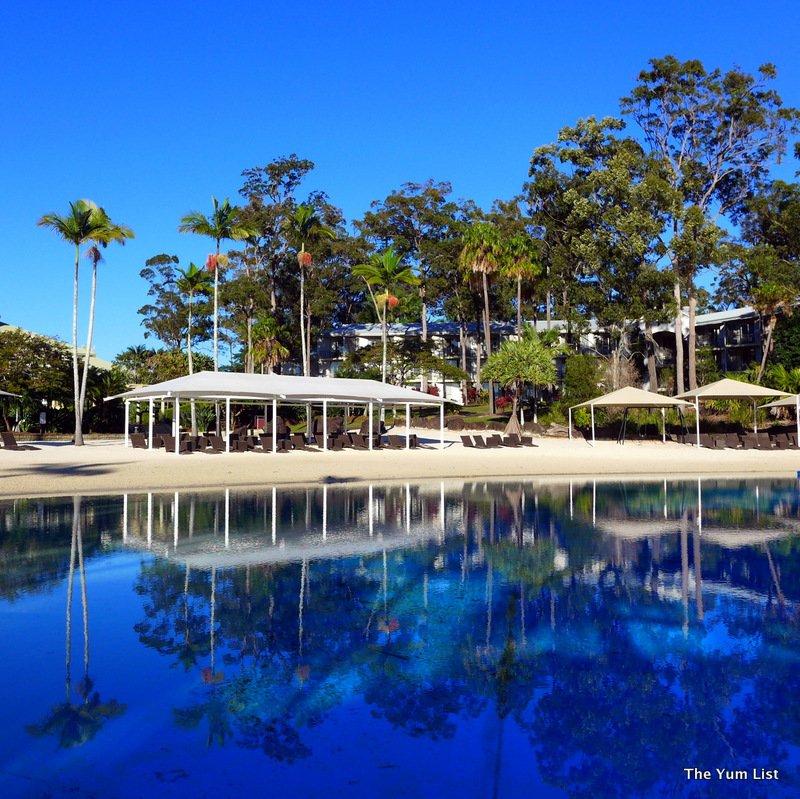 Reasons to visit: beautiful green and spacious property; extensive food and beverage options; a golfer's paradise; fun and relaxation opportunities for all the family.
InterContinental Sanctuary Cove Resort
Manor Circle, Sanctuary Cove
QLD, 4212
Australia
+61 7 5530 1234
1800 781 066
www.intercontinentalsanctuarycove.com