Walking into Allegra Café I feel sick.
Well, not really, but I imagine if I were just a little bit sick that I might exaggerate its gravity just a tad knowing that a visit to the doctor would also get me a trip to Allegra Café. With good food in my tummy, I'm sure I'd be on the mend again in no time. Moving from the green landscaped location of Meru Valley Golf Resort, into a lot at the KPJ Ipoh Specialist Hospital is quite a dramatic change of scenery. But when you think about who would benefit the most from delicious food in a fun environment, the new (new since our last visit anyway – they've been here for three years now) placement makes so much sense!
Upcycled décor, that owner Julie Song is so famed for, adorns the space with a cheery creative splash of wow. A mouthwatering display of buttery pastries line the front counter allowing not a soul to enter without at least a little drool and wishful browse over its contents. Good coffee, baked goods and light bites pretty much sum up the menu. The exact recipes change daily so there's always something different to attract interest.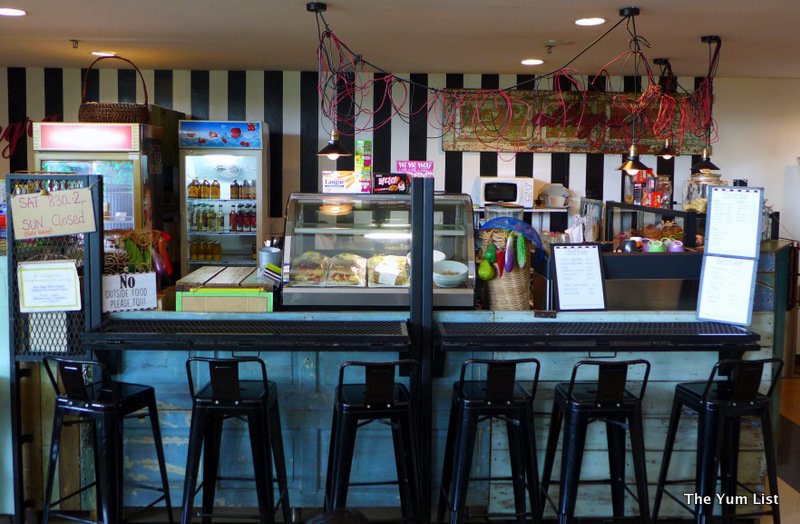 Bistrot coffee beans, a quality machine and a well-trained barista produce a very good cup. Our Cappuccinos (RM10) come out with thick, textured foam and the flavour is nicely balanced. Soy milk is available too if that's your preference.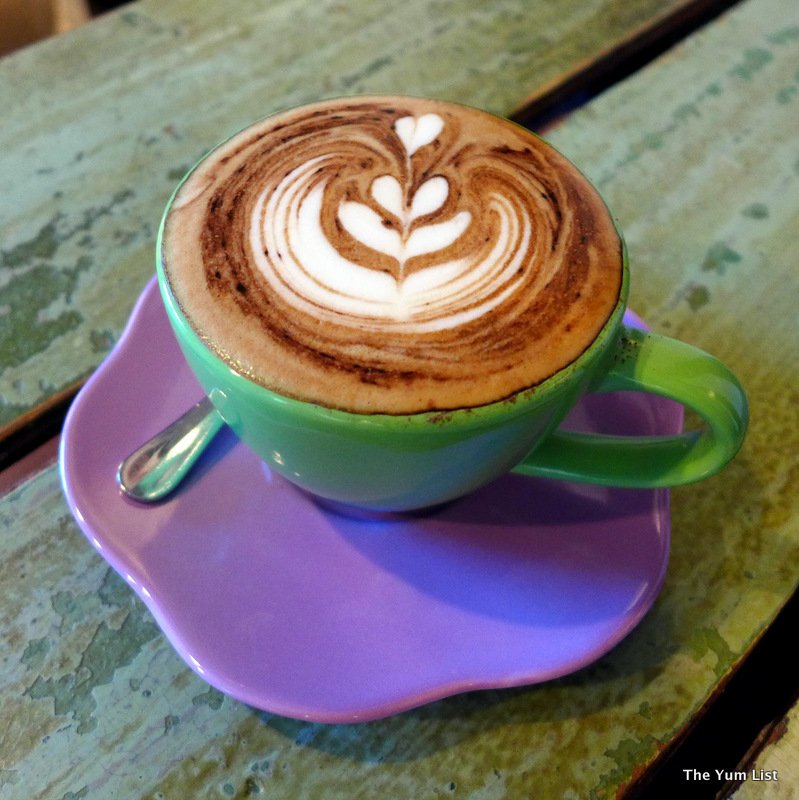 A thin tortilla enveloping the Chicken Wrap (RM12) is packed with filling. Pumpkin, chicken and onions are squished to the very edge. It's lightly toasted and comes with a bunch of lettuce on the side. Yum.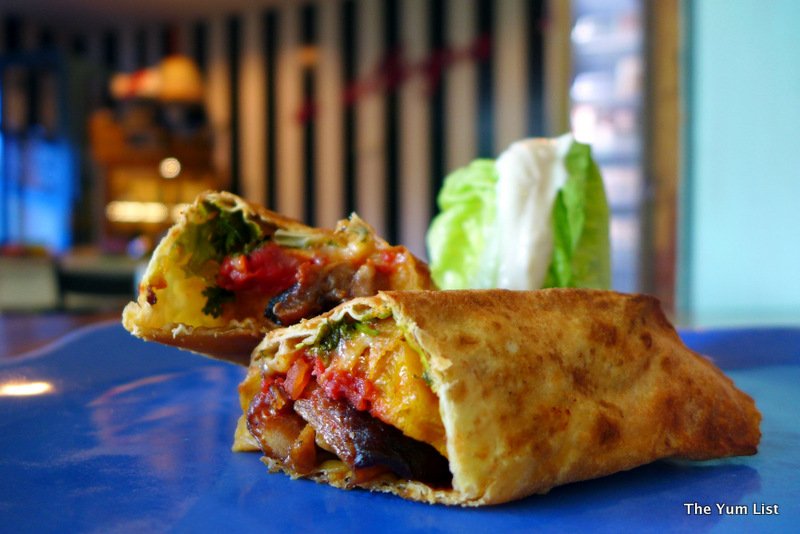 A flaky pastry with multiple layers covers the Mushroom Pie (RM11). Upon opening we find chunky mushrooms, peas, onions and a whole egg. All of the contents are easily identified, which is not so often the case with too many pies. It's uncomplicated, good food.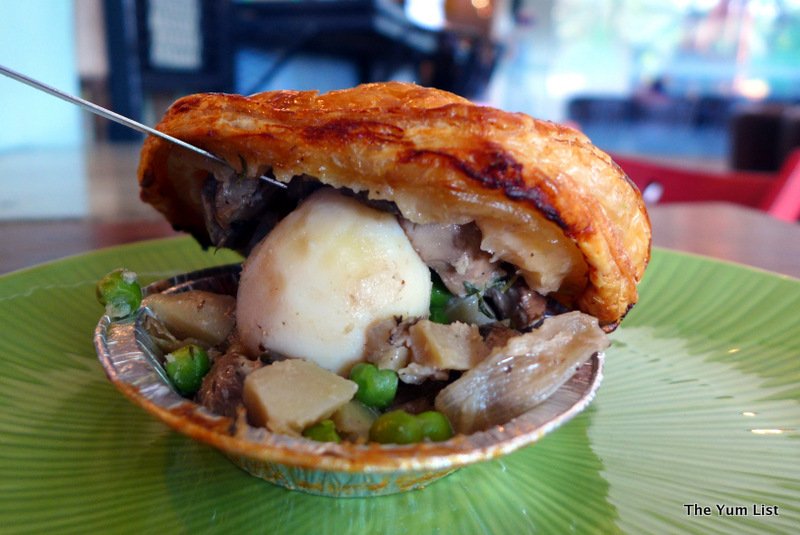 A generous portion of al dente linguine bases the Chicken Pasta (RM15). Cherry tomatoes, mushrooms, onions, garlic, fresh herbs and peas, pad out a tasty tomato reduction sauce. It's another simple dish done well.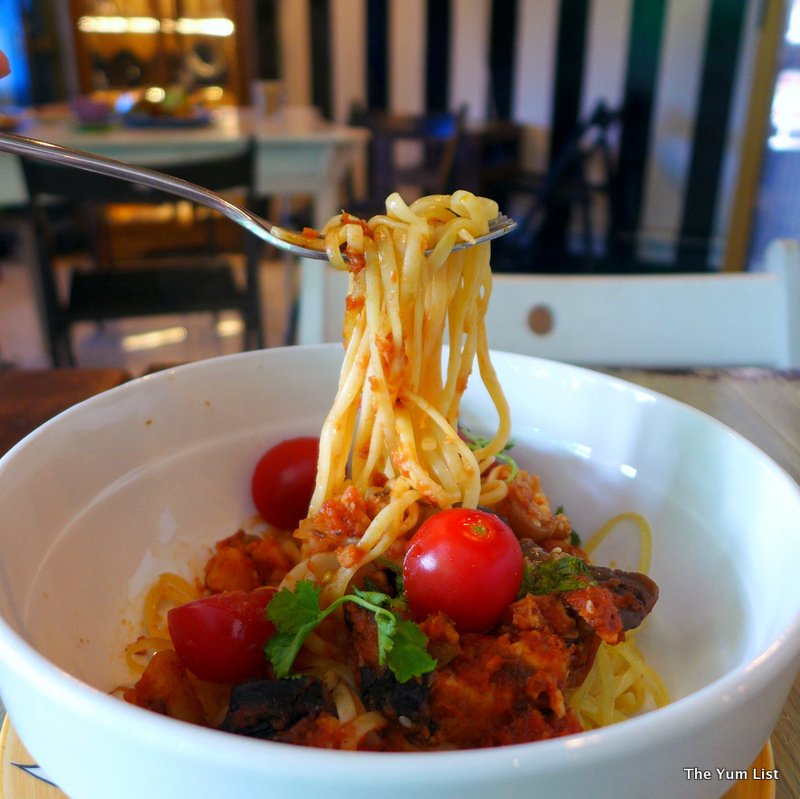 I delight in finding 'real' bagels in Malaysia. Too often I've been disappointed by 'bread with a hole in the middle'. The dense bread rolls here however are the real deal. With a good chewy texture, the Bagel (RM14) with tomatoes, smoked salmon, cheese, a touch of horseradish and a fried sunny-side-up egg makes a great breakfast.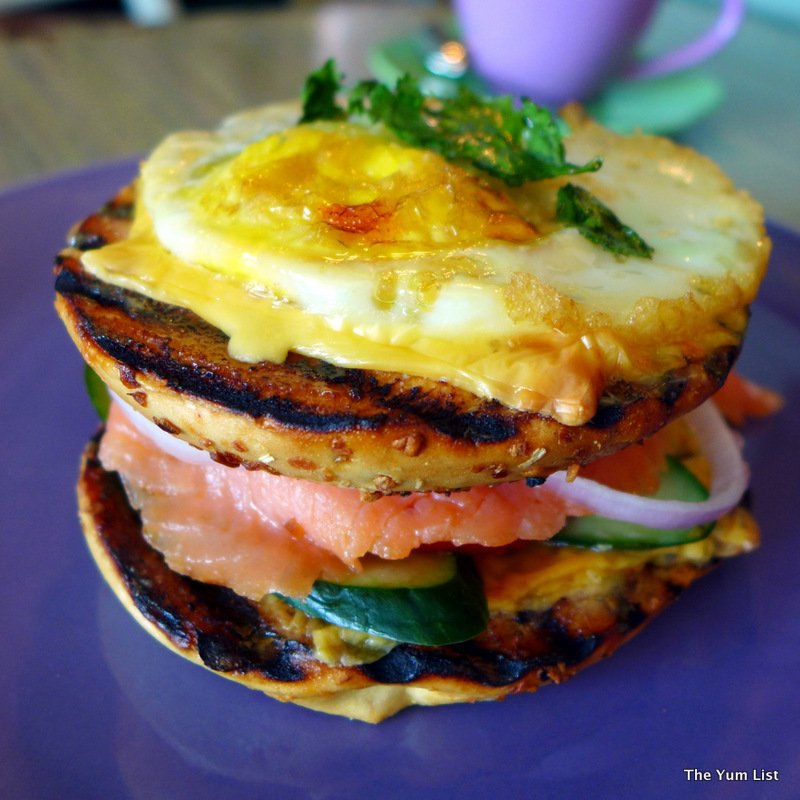 We've been saving our sweet selection, the Apple Pastry (RM9.50), till last. Delectable light, buttery layers hold fresh slices of apple and sauce. Although we conversed earlier this morning about refraining from eating too much (knowing we had two more restaurants to visit today), every last crumb of that beauty is devoured.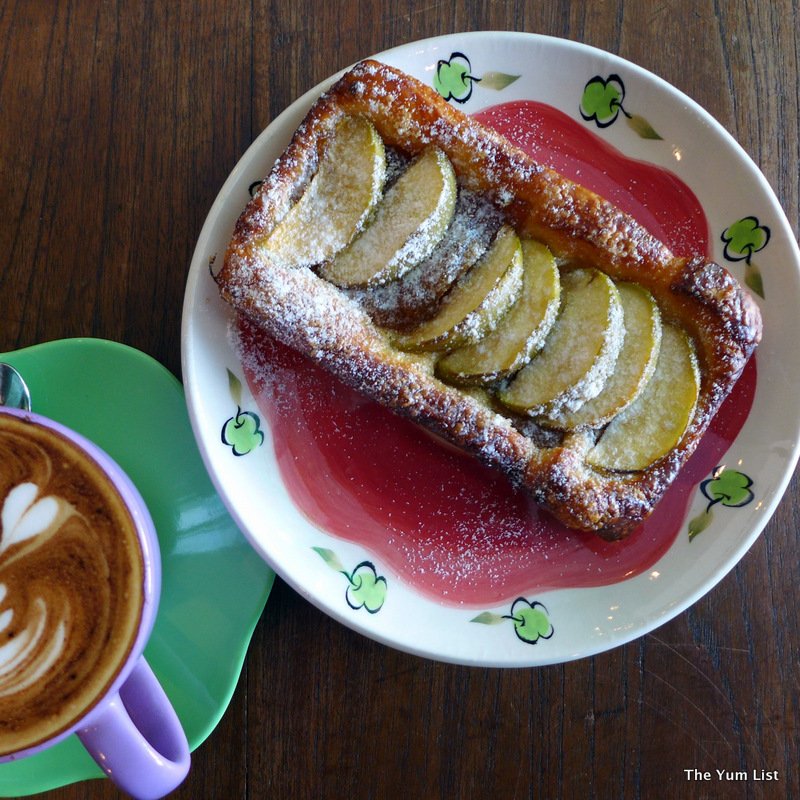 If stopping by the hospital, Allegra is a cheery and tasty place to grab a light bite, a well-made coffee or a luscious pastry.
Reasons to visit: simple dishes made with quality ingredients; easy pick up and go; luscious pastries; good coffee.
Allegra Cafe
KPJ Ipoh Specialist Hospital
26, Jalan Tambun/Raja Di Hilir,
30350 Ipoh, Perak, Malaysia
Opens daily from 8.30am – 6.00pm, half day on Saturdays and closed on Sundays.
www.allegraessentials.com