Words: Katrina de Laszlo   Photos: Monica Tindall
The residents of Kuala Lumpur were recently fortunate to receive a visit from one of Australia's most celebrated winemakers: the De Bortoli Family Winemakers.  Steve Webber, Chief Winemaker De Bortoli, was responsible for our guided wine tasting, the 'Yarra Valley Experience', and this was no mean feat given that we were sat in a somewhat impersonal conference room in one of KL Sentral's many hotels.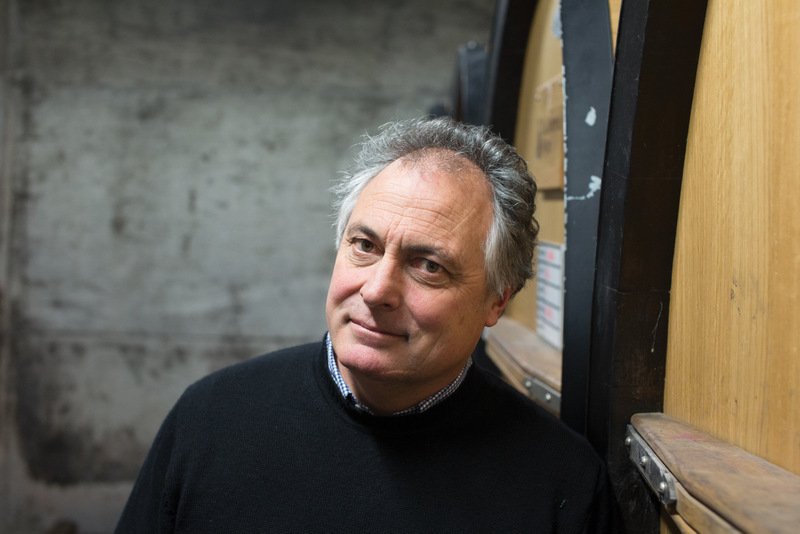 Luckily, Steve is an extremely engaging, personable and knowledgeable man and his passion for his work shone through from the very moment we entered the room. Married to Leanne De Bortoli, third generation of the De Bortoli family and the Yarra Valley Estate Manager, it was easy enough for Steve to draw his audience into the De Bortoli story and through his detailed descriptions and beautiful imagery we were transported to the rolling green valleys of Victoria's Yarra Valley.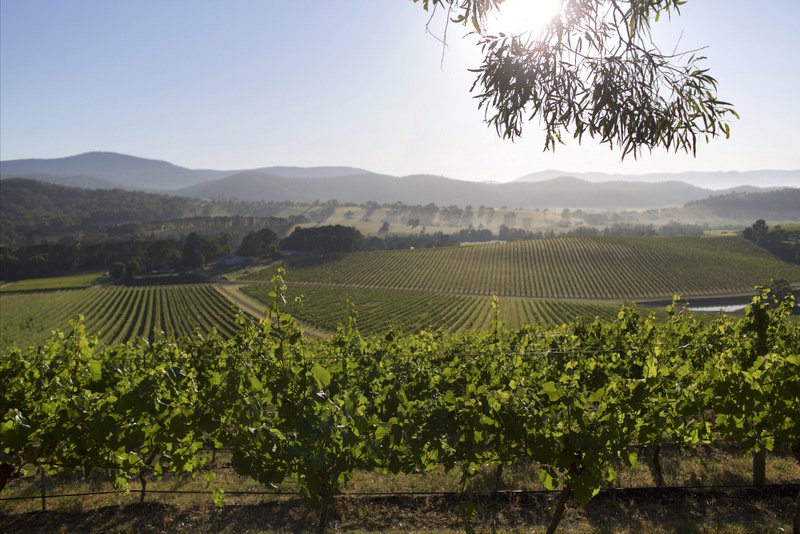 De Bortoli is the epitome of a Family Winemaker. Currently in the hands of the third generation of the De Bortoli family, the fourth generation is gaining their experience with the prospect of eventually running the show. Whilst maintaining their quality and personal touch, the family company is keen to make their wines accessible to a wide audience, producing reasonably priced entry level wines through to their world renowned premium and flagship wines.
De Bortoli has wineries in three diverse regions of Australia: Riverina (NSW), Hunter Valley (NSW), and the Yarra Valley (VIC) and also a vineyard in King Valley (VIC). The climate and soils of the Yarra Valley give its wines a distinguishable and recognisable taste. The region is made up of many microclimates, so winemakers are keenly aware of the climate, soils and weather, and direction to sunlight when planting their vines. Their grapes are mostly planted in sedimentary soils (sandstone, mudstone and limestone) and in the cooler areas of the valley, you will find volcanic soils. Steve's introduction to De Bortoli and the Yarra Valley set the scene perfectly for the wines we were going to taste.
White
La Bohème Act Three Pinot Gris & Friends 2015
Varieties: Pinot Gris 90%, Gewurztraminer 5%, Pinto Blanc 3%, Riesling 2%.
This is a textural and elegant white, best served really cold. It is not too over the top in intensity and its flavours are soft and delicate.  It is faintly aromatic with classic perfumed Pinot Gris characters of pear, orange blossom and honeysuckle.  Steve mentioned what a fantastic food wine this is and interestingly he would rather drink this Pinto Gris than a Sauvignon Blanc.  This was my personal favourite.

Yarra Valley Single Vineyard Section A5 Chardonnay 2015
Steve Webber is well aware that the New World is often responsible for producing Chardonnays which are too full bodied and oaky.  Australian winemakers are experimental and risk takers and the region is still learning how to get the best out of their Chardonnays and sometimes taking Chardonnays a little too far with too much oak and intensity.  He emphasized how important it is for a Chardonnay to be fine and medium bodied, not showing too much Chardonnay character and with only a little bit of complexity of nuttiness.  This Yarra Valley Single Vineyard A5 Chardonnay 2015 is just that.  Pale in appearance with a green edge, it is a dry/medium bodied wine, with a finely woven texture and savoury edge. Its bouquet is fine and restrained showing lifted florals and citrus, grilled nuts and crushed limestone. He suggests it would be the perfect accompaniment to tarragon roast chicken or seafood.

Rosé
La Bohème Act Two Dry Pinot Noir Rosé 2015
"Rosé is a deadly serious wine" – Steve Webber, 26 September 2016
Steve and his wife, Leanne, started something of a 'Rosé Revolution' a decade ago when they started producing pale, dry and textural rosé. Often seen as a ladies' drink, and mostly associated with summertime, Steve is adamant that this is a wine that should be taken as seriously as any others and discard its stereotyped reputation. If you are new to drinking rosé, or like me, just haven't come across one that really struck the mark in KL, then the La Bohème Act Two Dry Pinot Noir Rosé 2015 would be a great place to start.  It is a bone dry rosé, with a creamy brioche like aroma, with classic strawberry and hints of marzipan.  Its appearance is pale salmon pink and it is a textural wine, which gets its apparent sweetness from its very low acidity.  It is a perfect wine to share with friends, and ideal to be enjoyed in the steamy Malaysian climate.

Red
Yarra Valley Estate Grown Pinot Noir 2015
There is a true art to making a fine Pinot Noir. During the picking season, there really are only two to three days where you can pick the grapes and get it right.  Leave it too long and the wine becomes too sweet, with an overriding taste of muscat.  Steve feels, of course, that they achieved success with this Estate Grown Pinto Noir, which is typified by perfume, structure, some whole bunch characters and fine tannins. Grown in a medium climate in the cooler parts of the Yarra Valley, there is a richness and earthiness to this wine.  It is medium red in colour and you will encounter bright red fruits, lovely pinot aromatics, hints of whole bunches, and spice. It would be a suitable wine to serve with slow roasted duck.

Riorret The Abbey 2013
A special prize to be awarded to the first person who can work out where the name Riorret comes from… Monica and I didn't get it but I am sure you will be quicker than us!
This was hands down our favourite red of the day.  A brooding dark fruited pinot noir with real power.  We encountered aromas of bright red fruits, nuances of stems, plums and spice and it was seriously delicious.
In Steve's own words, this wine is "…wild, imperfect, all of the things in life that we love.  Like a girl with a mole on her face.  We all get a little bit excited by that."
It works well with Confit or Peking Duck.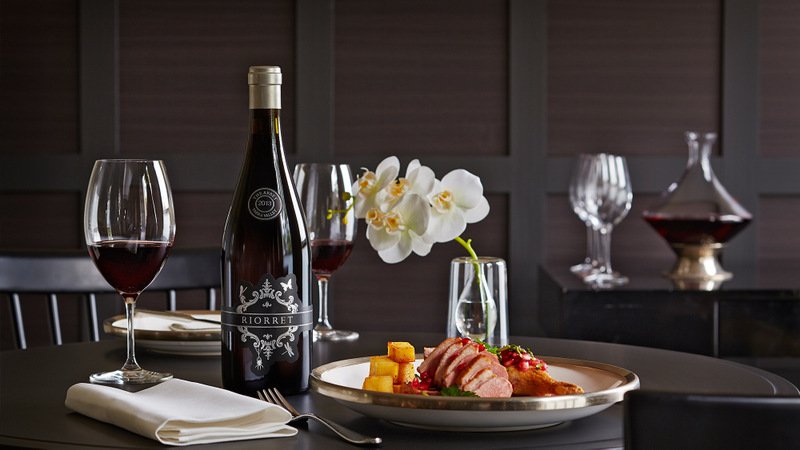 Yarra Valley Single Vineyard Section A8 Syrah 2012
Carefully nurtured from vine to glass, this single vineyard wine represents the pinnacle of the De Bortoli Yarra Valley Estate.  This Syrah has a beautiful and interesting character, which smells different to how it tastes.  It is a dry/medium bodied red, with tastes of pepper spice, smoky, textural, and grainy tannins.  Best served with spicy home made pork sausages or Greek lamb.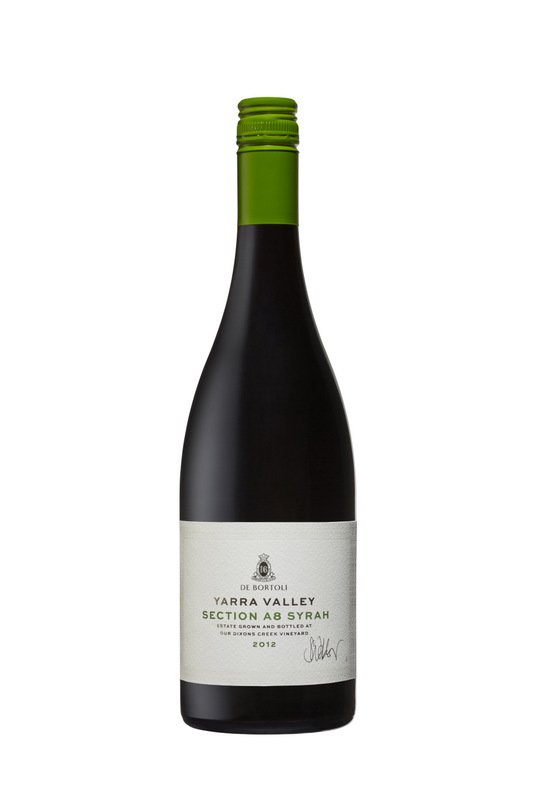 All of the wines we tasted are imported and distributed by Sunrise Wine & Spirits and can currently be enjoyed at  Troika Sky Dining, Vintry and Le Meridien Kuala Lumpur.
To find out more about De Bortoli Family Winemakers please visit www.debortoli.com.au