Surprises come in all shapes and forms in Malaysia, and this week we found one in Ipoh: exquisitely fine French dishes and expert service right next door to a blood clinic in Perak's capital.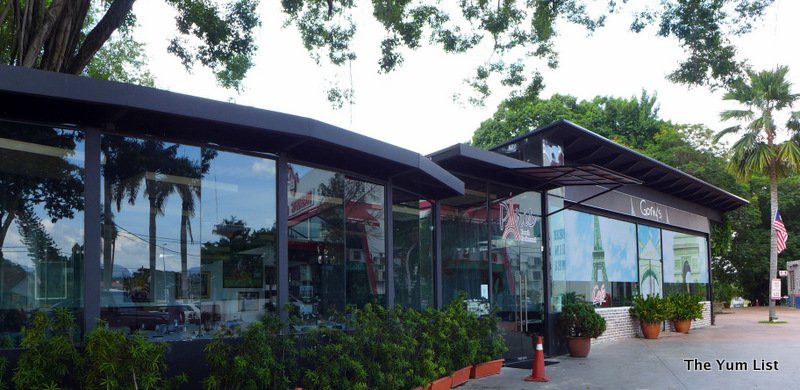 Executive chef Romain Fabre and restaurant manager Benoit Le Rioux of Garvy's French Dining both come to Malaysia from Michelin starred restaurants in France. While I understand the charm of Ipoh, I have to ask, "Why/ how did they end up here?" The short story is that they were brought over by friends. The former manager brought the chef, the chef brought the current manager, and here they have stayed. Being young, coming from highly esteemed kitchens, and working extraordinarily long hours in Europe, they both wanted a change and were ready to explore the world.
Knowing Ipohites, perhaps Malaysians in general, are price sensitive and having a quick browse of the menu, I'm not surprised that the restaurant is reserved for special occasions amongst locals. It hosts a sports bar slash fine dining ambience: a framed football jersey and other sports paraphernalia decorate a glass walled, white clothed table dining area. The centerpiece is a large banyan tree drawing all eyes to its intricate root system, with soft up-lighting illuminating it in the evenings.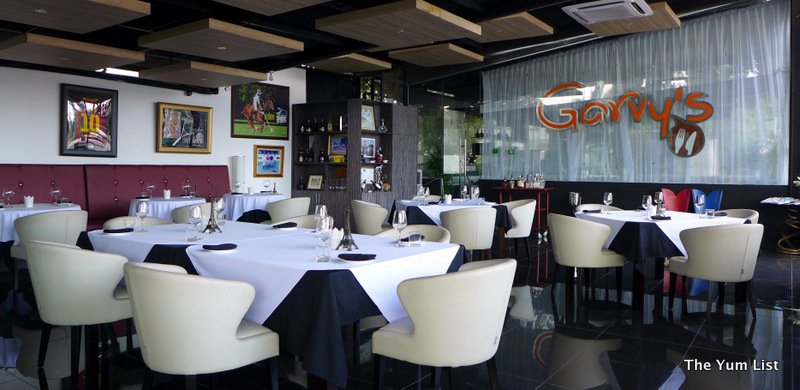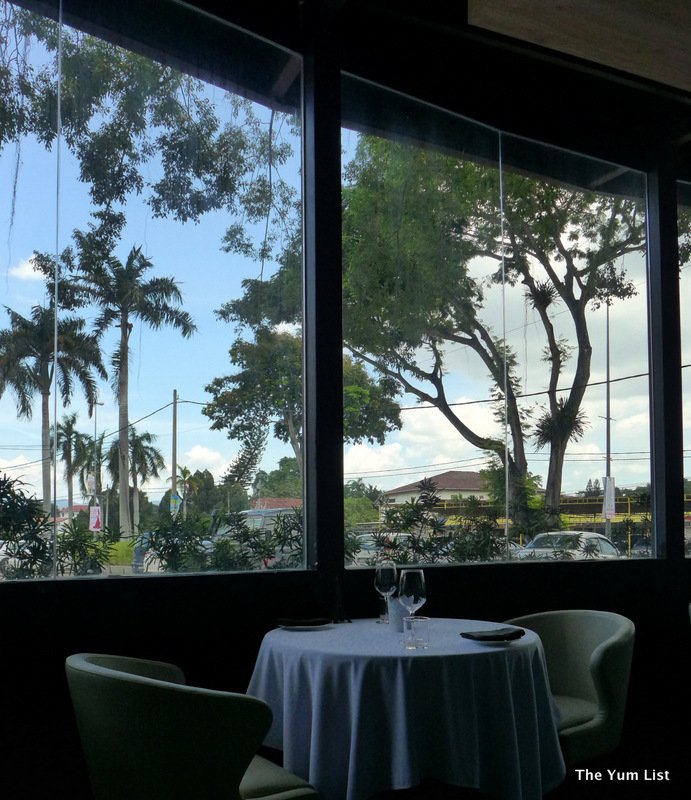 We try the discovery menu, which is priced at RM200++ for five courses and RM250 for seven courses. Escargot and pre-dessert are the two additional dishes served in the seven-course menu, and an extra RM90 is charged if you'd like the wagyu option.
Crusty house made French baguette with olive oil and balsamic vinegar, along with water is immediately served to the table. Wine is offered. Service is efficient, professional and friendly.
Escargot in Persillade is an elegant plate. Tender snails are cooked in garlic and fresh herbs, and fine garlic foam shields the meat. Wafer thin bread chips curl across the crown, adding crunch to the mouthfeel. The 2013 white house wine, Terret Vermentino, by Marius, Michel Chapoutier, from the Rhone Valley in France is a lovely mate. Pale gold in colour, with faint floral aromas on the nose, it's an easy drinking choice, with a nice balance of fruit and acid.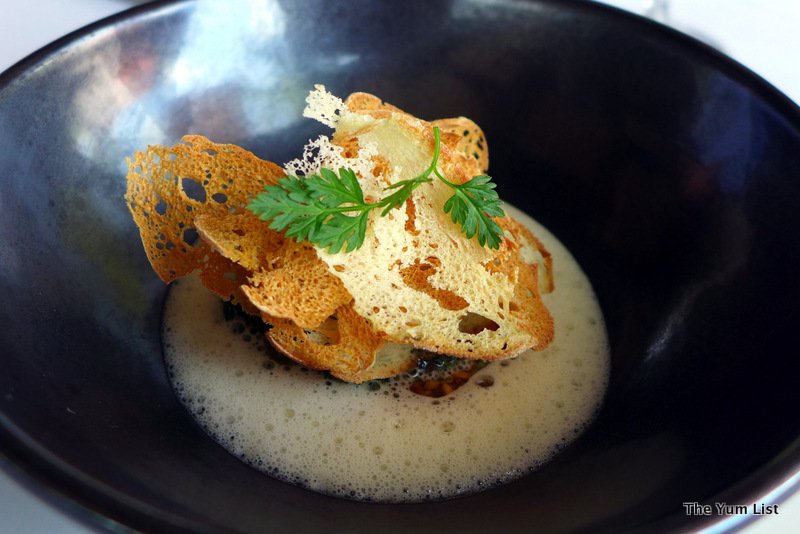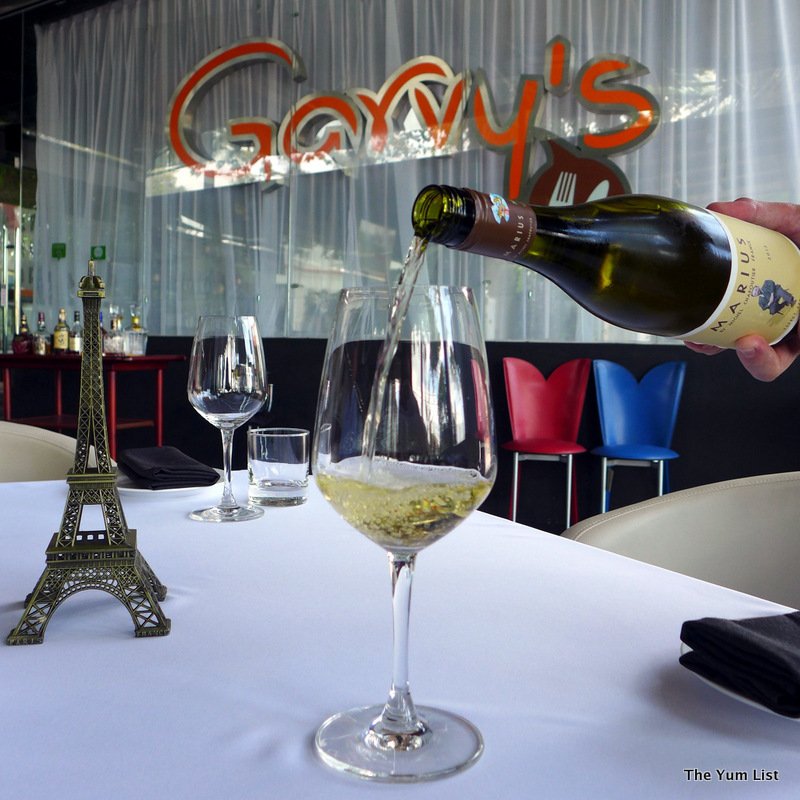 Veloute Dubarry (cauliflower soup) presents as varying hues of white. The highlight is a slowed cooked egg, done at 62.3 degrees for precisely 90 minutes. For the chef to call the egg perfect, the yolk and the white must have the same texture. The scent of truffles waft to the nose as I lift the spoon, and the egg is velvety in the mouth. Delicious.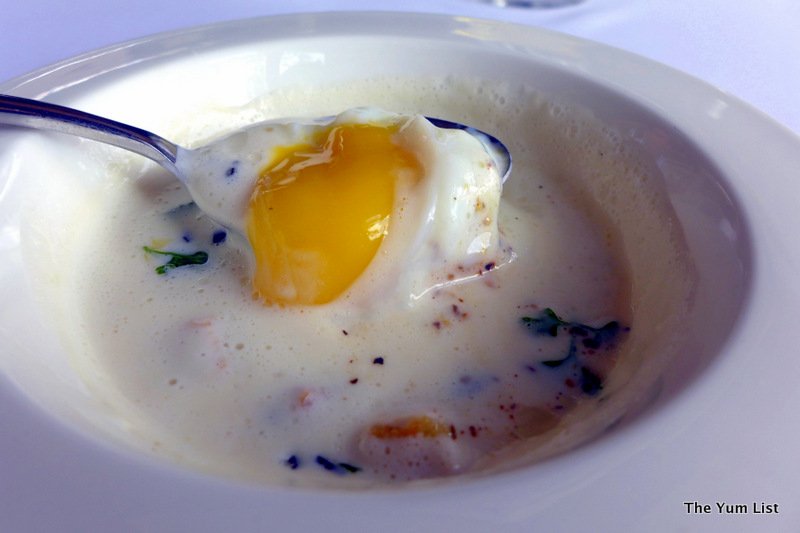 Scallops, simply seared, are golden around the edges, tender and slice through just as butter.  A creamy celeriac puree bases the mollusk and small pieces of mushrooms provide additional texture. It's superb.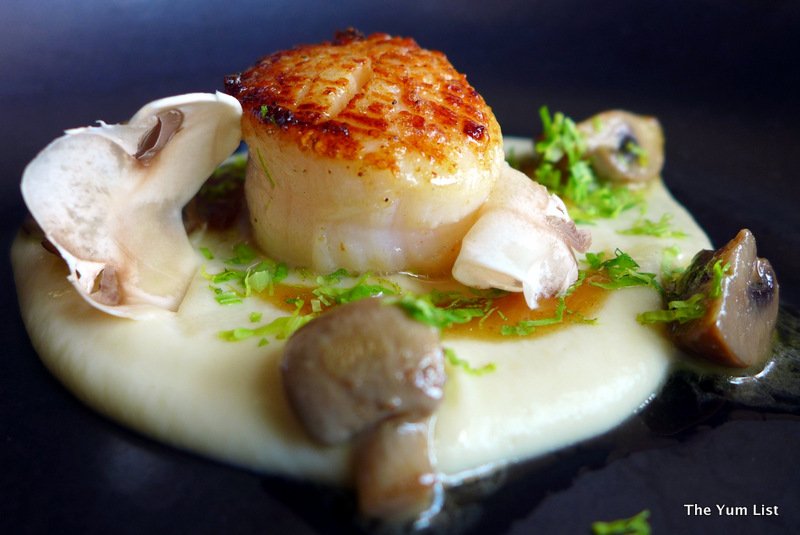 Lamb and Beef are our respective mains, and both are arranged in beautiful harmony together with small domes of ratatouille, tomato compote and tomato confit. The meat's own jus reduction is all that is needed as seasoning. The pair has been caramelized around the edges, searing the fat, while remaining pink and tender within. The house red, a 2015 Grenache Syrah, Marius by Michel Chapoutier, although lively and young, does well with the principal plates. It's deep purple in the glass with black spices and berries on the nose. It quickly fills the mouth with fruit and ends casually with smooth tannins.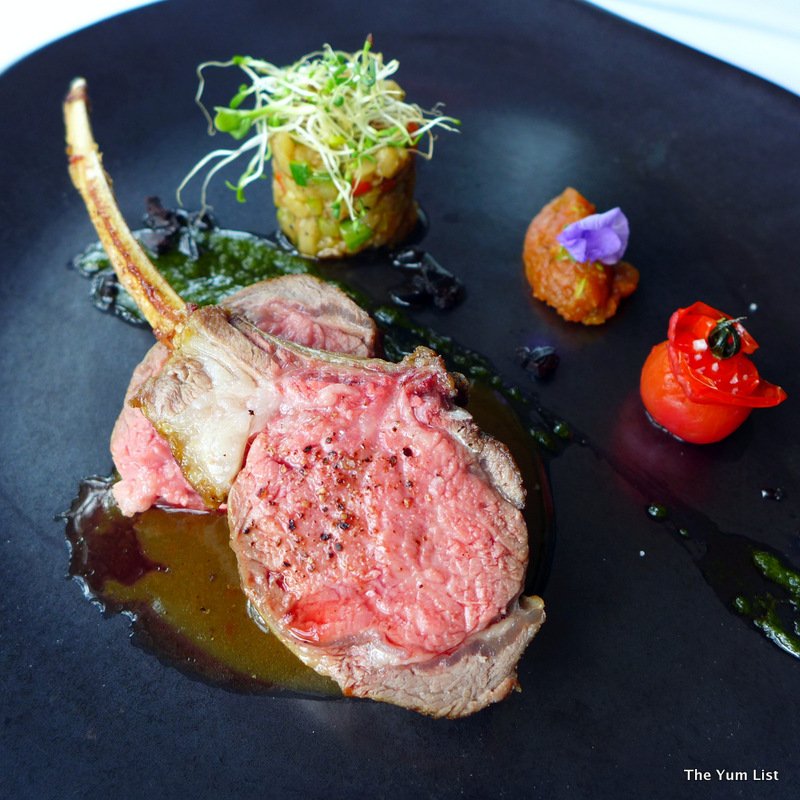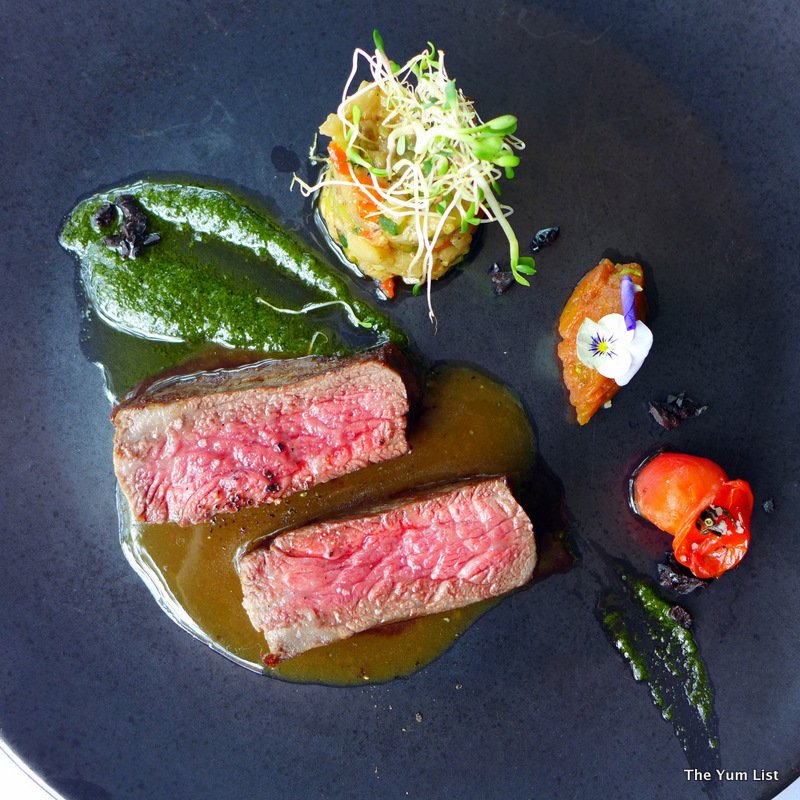 A sweet finale comes with Tiramisu, presented in a petite doubled walled glass, with homemade Amaretto ice cream and chocolate crumble on the side. Everything is made in-house from scratch, including the biscuit for the tiramisu, which is given a good drenching in espresso and Amaretto. It's a simple, delicious ending, and one that has us wondering, "Could the Garvy's team be tempted to open in KL?"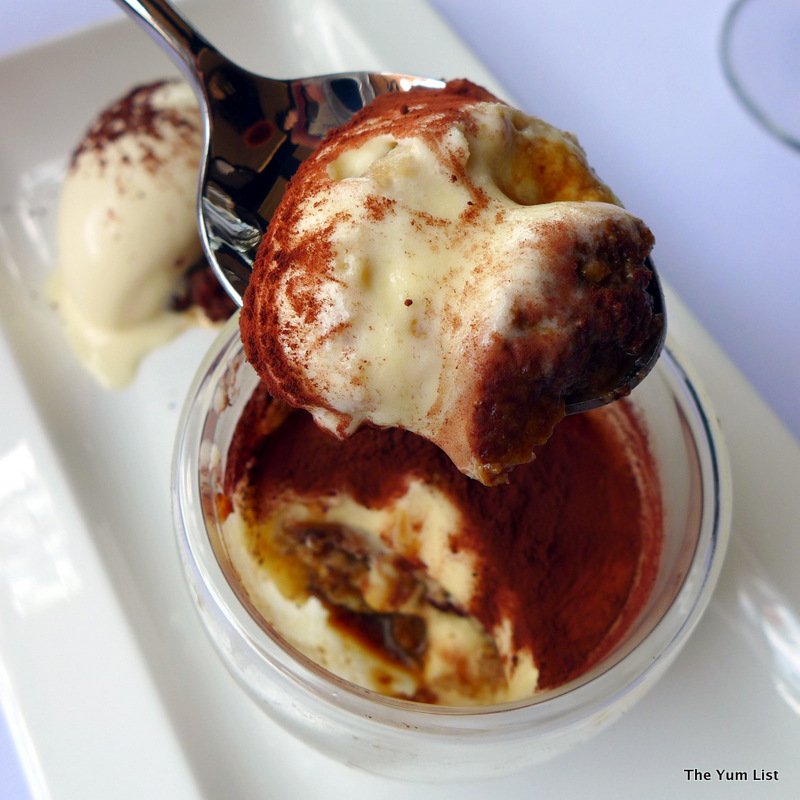 Reasons to visit: exquisite French cuisine; professional service.
Garvy's French Dining
275 Jalan Raja Permaisuri Bainun
30250 Ipoh
Perak, Malaysia
www.garvysmy.com
+6 (0) 5 255 8082
[email protected]