It's not a holiday. It's a lifestyle
All-pool villas.
All spa-inclusive.
Breakfast anytime, anywhere.
There sure is a lot to love about Fusion Maia Da Nang. Dedicated to the art of relaxation, this relatively new resort on Vietnam's central coast is the first we've come across to offer spa services as an all-inclusive package. Alongside pool villas and the flexibility of having breakfast at any time of day anywhere you please, all signs point toward fueling a holiday from which I might actually come away feeling refreshed – not in need of a 'holiday from the holiday' as sometimes happens with our over ambitious schedules.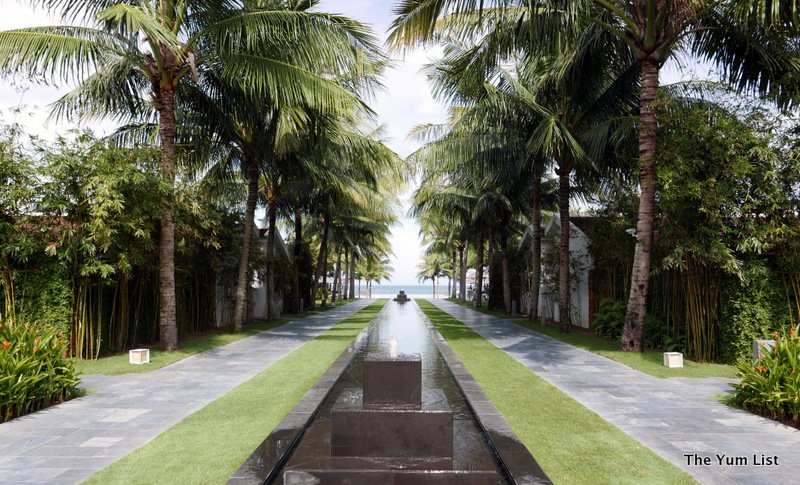 Our spacious villa has both indoor and outdoor lounges, as well as sun chairs – there's no shortage of space to curl up with a book, or catch our daily dose of vitamin D. The open plan sleeping, living and bathing areas are contemporary in design, offering clean smooth lines, warm mood lighting, and simple streamlined furniture. The minimalist approach to décor is quite soothing. Mini-bar, iPod dock, coffee machine, complimentary Wi-Fi, safety deposit box, tea making facilities, and a flat-screen TV – all conveniences included as expected.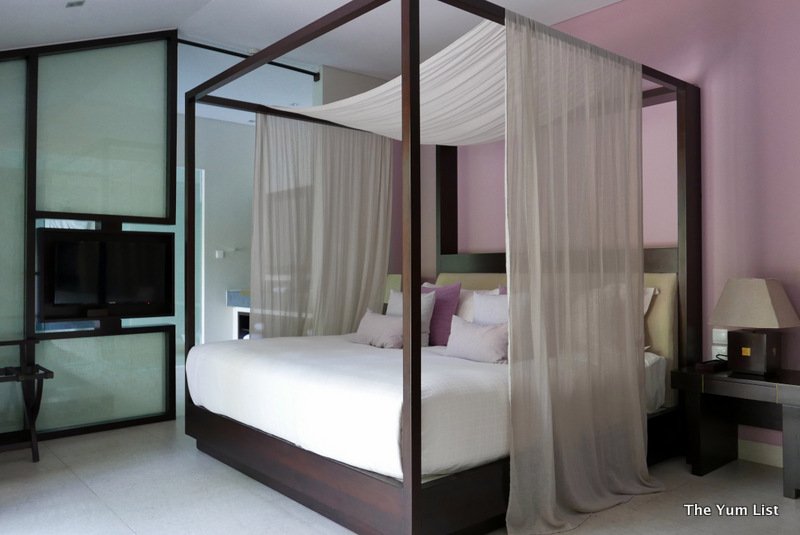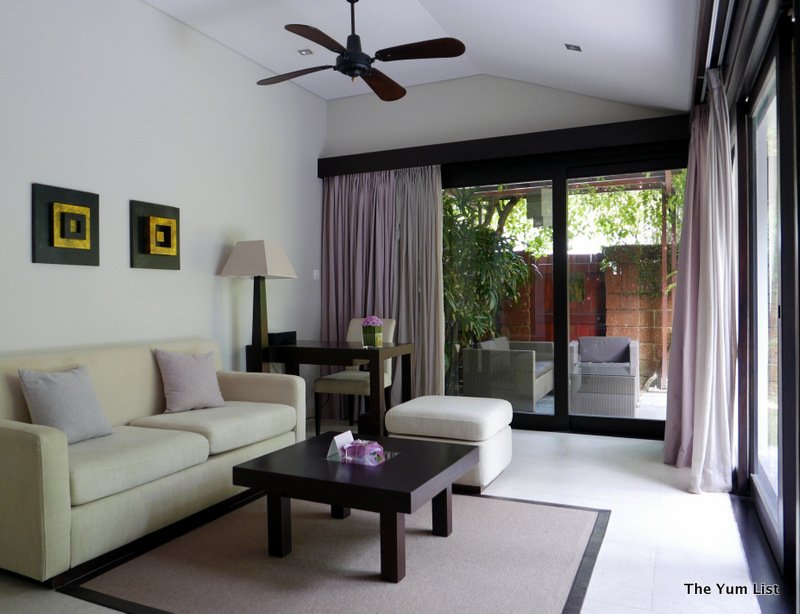 The bathroom is equal in size to the living area! Separate shower and toilet are complemented by double sinks and a deep welcoming bathtub. Horizontal blinds let in natural light and a view of the pool and garden. Quality towels and robes are appreciated, and bath products smell of local botany.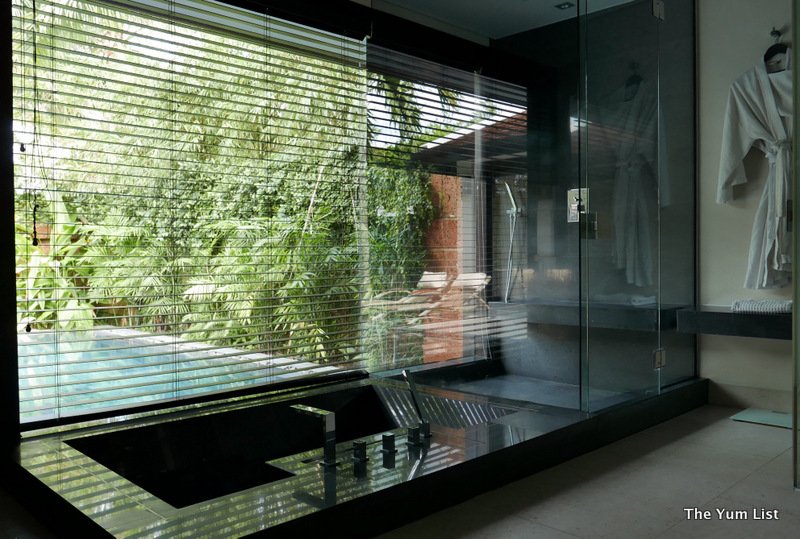 The highlight though of our pool villa, is, well, the pool! Infinity edged and surrounded by a landscaped courtyard, it's the first thing we see through glass sliding doors as we awake each morning, and the last thing we dip into before readying ourselves for bed each night. It's not the only pond though at Fusion Maia in which to take a splash.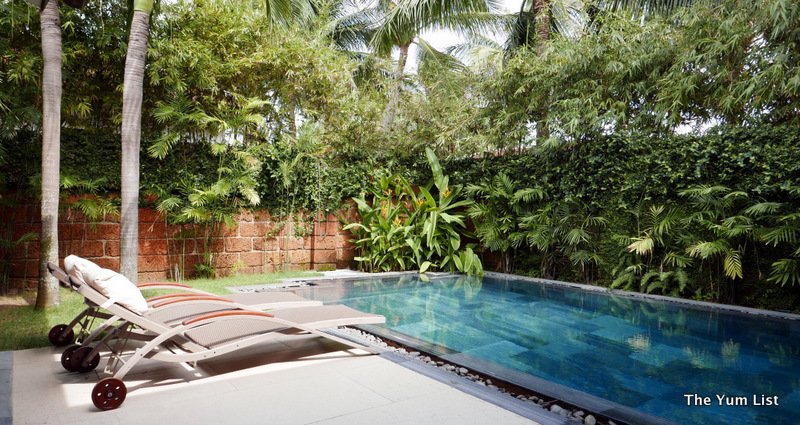 A luxurious rectangle of water stretches from the resort to the beach. Lined with sun chairs, umbrellas and a grassy patch for yoga and meditation, the main pool is a popular spot from which to treasure the sun's rising. Lifting leisurely from the horizon, warm beams of sunshine are cast long and languidly, leaving a golden reflection across the surface of the sea.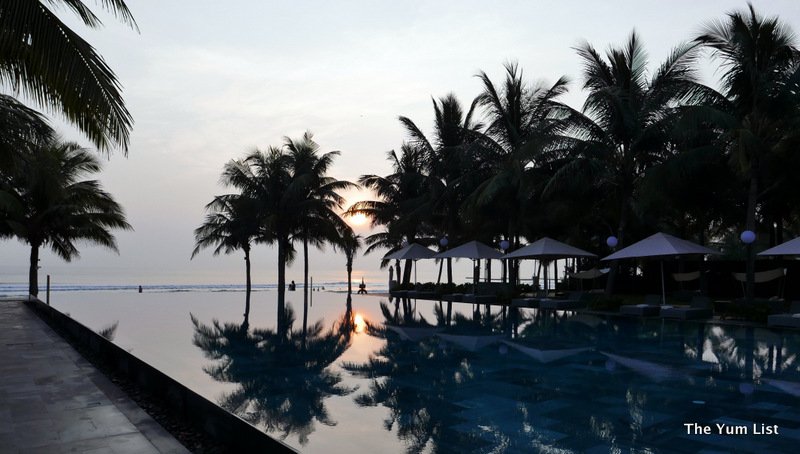 Whereas the principal pool is open, bordered by the expanse of the beach and sea, the spa pool is private, fenced in with lush tropical plants, and features a waterfall – perfect for pre or post spa treatment refreshment. Which leads us to the reason for choosing this resort – the spa!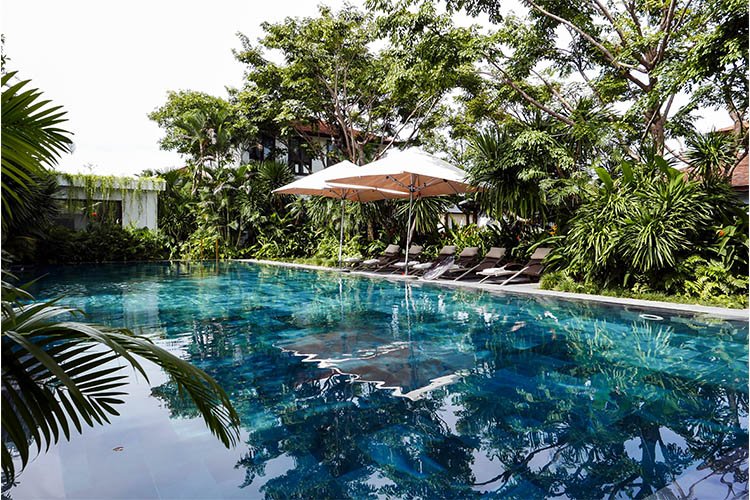 Guests are guaranteed a minimum of two treatments daily with every night's stay at Fusion Maia. The menu is comprehensive offering everything from energy experiences (EG Reiki), massages, wraps, scrubs, facials, manicures and pedicures to meridian therapies and special treatments for the mom-to-be. Natural ingredients are used, and all wraps and scrubs are made in-house from their own organic garden.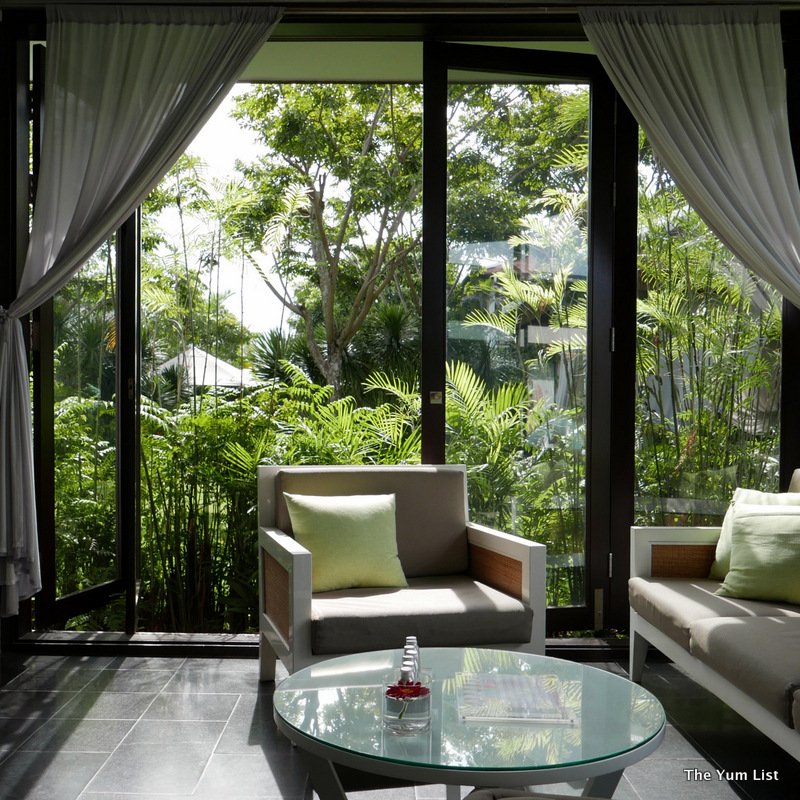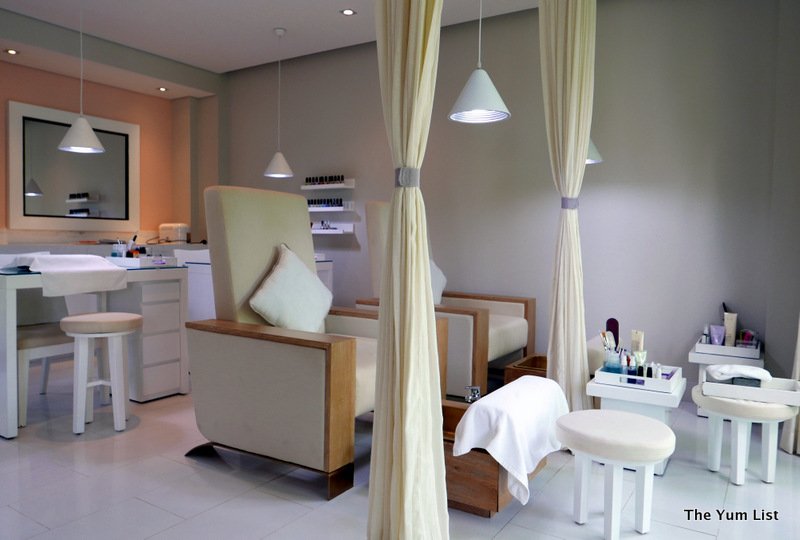 Facials, massages, manicure and pedicure are all on our agenda. Service is professional and there's obviously a large investment in staff. Each procedure is explained before beginning and our comfort levels are regularly checked in upon throughout the sessions. Not only do we take up our two daily guaranteed appointments but there's a slot for us before we depart too. Our fusionista (personal concierge) recommends a neck and shoulder massage before we head out to the airport. Bliss!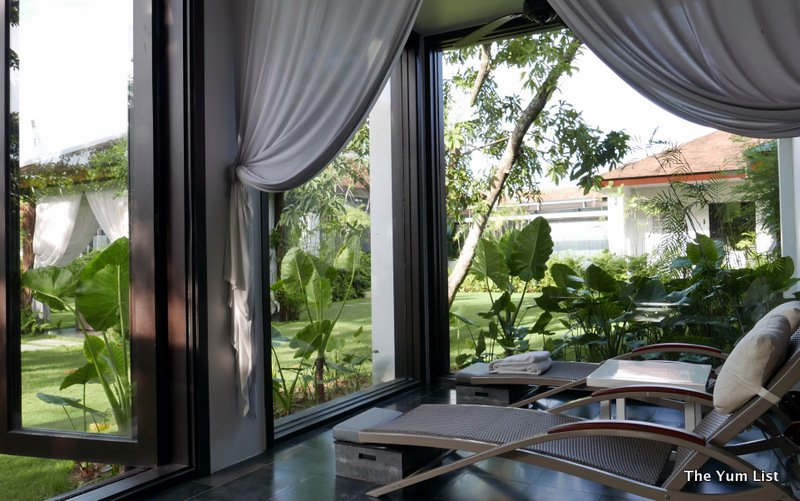 Allowing time to enjoy the other facilities pre or post appointments is highly recommended. Relaxation pavilions are perfect to relax in with a book or a pot of tea. A dip in the spa swimming pool (heated in cooler weather) is a must, especially a splash under the waterfall – think water massage therapy – and the steam bath and sauna furnish even more hydro-fun. Complementary wellness activities and workshops, such as yoga and mindful breathing, are scheduled daily.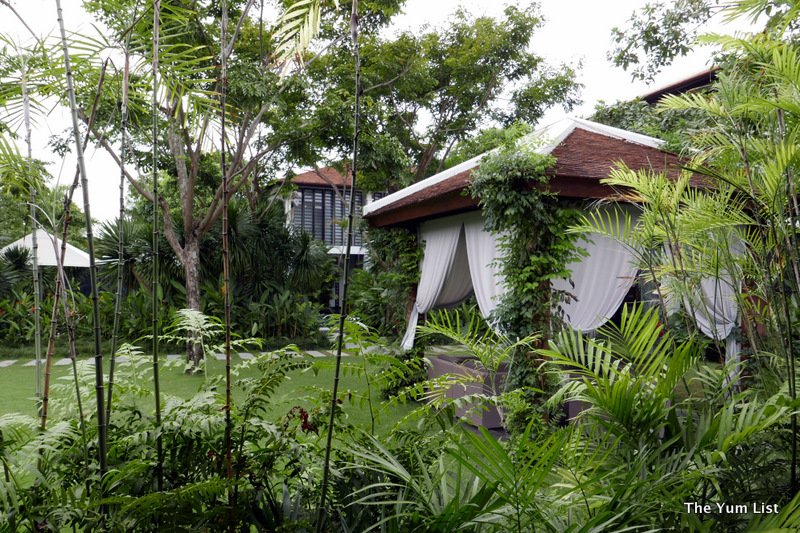 An essential component of wellness is food, and a number of kitchens at Fusion Maia carefully craft meals to ensure guests not only feel satisfied in the moment, but feel great following a meal as well. Contemporary Vietnamese cuisine and grilled dishes can be found in the elegant setting, Fiving Dining Room. Light western fare, such as pizzas, salads and grilled seafood, are prepared at Fresh – the poolside café. I'm delighted to see vegan options on every menu, and hubby rates the pizza as superb. A third outlet off site, Fusion Café Hoi An is a happening spot known for sundowners, snack platters, and regular DJ nights. A shuttle transfers guests to and from its Hoi An location numerous times a day.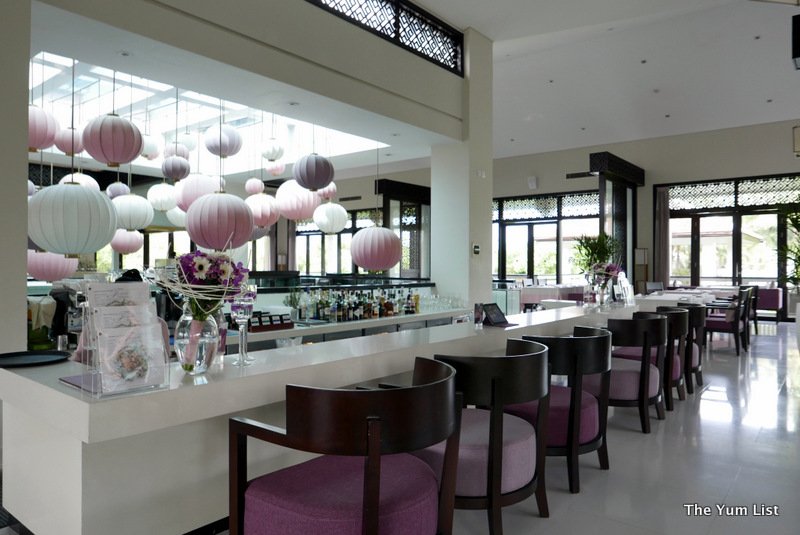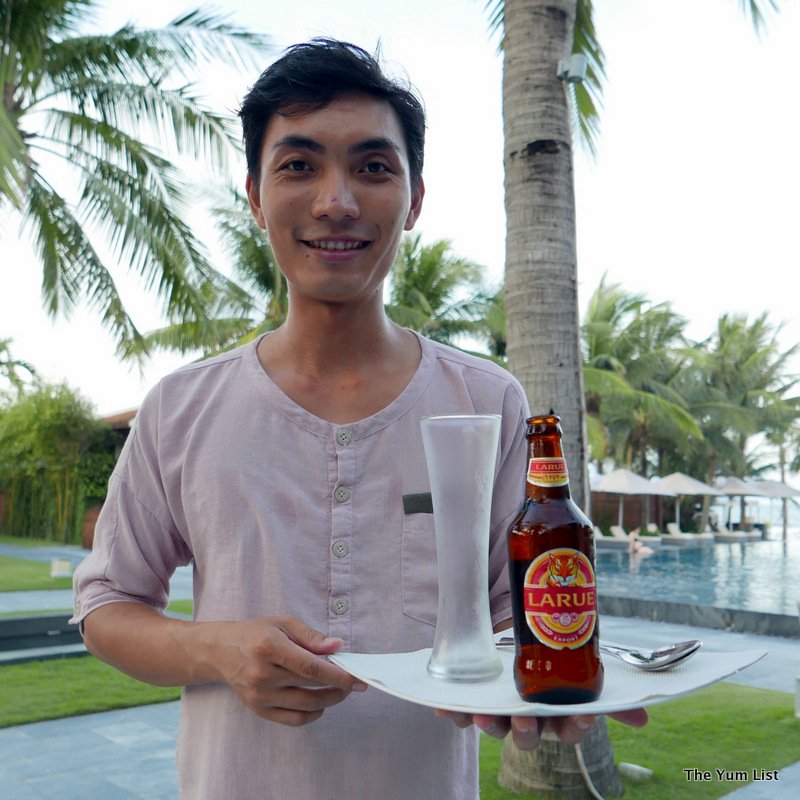 We love the brekkie anytime anywhere concept and choose an early set up on the beach one morning, and the full buffet spread the following day. There are more than enough options to assuage morning hunger pangs, and we relish the number of options of nutrient rich foods alongside the expected eggs and noodles. Besides being fresh with lots of local fruits and veggies, everything is just so pretty!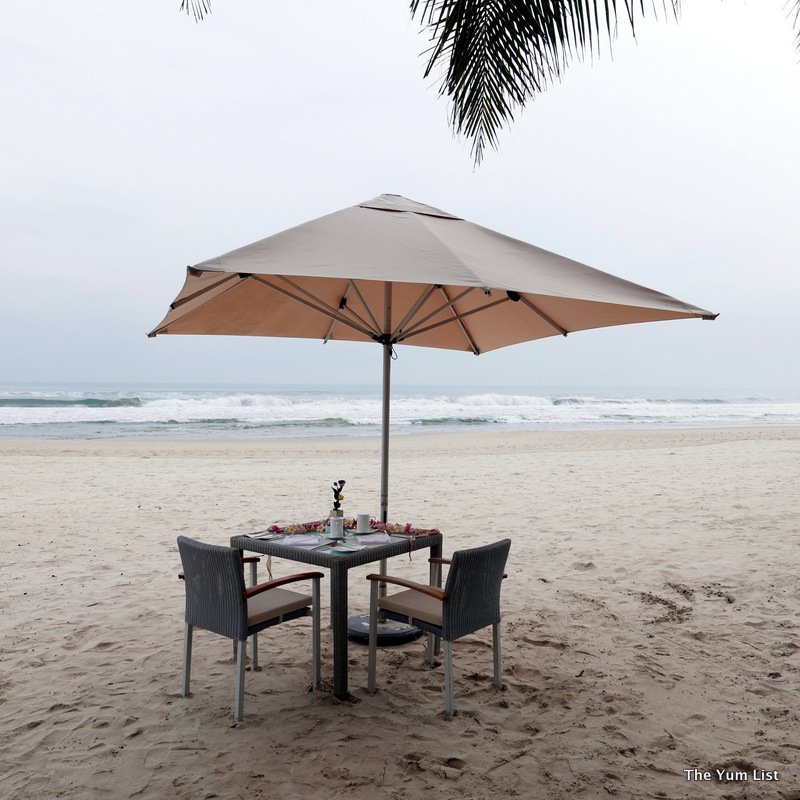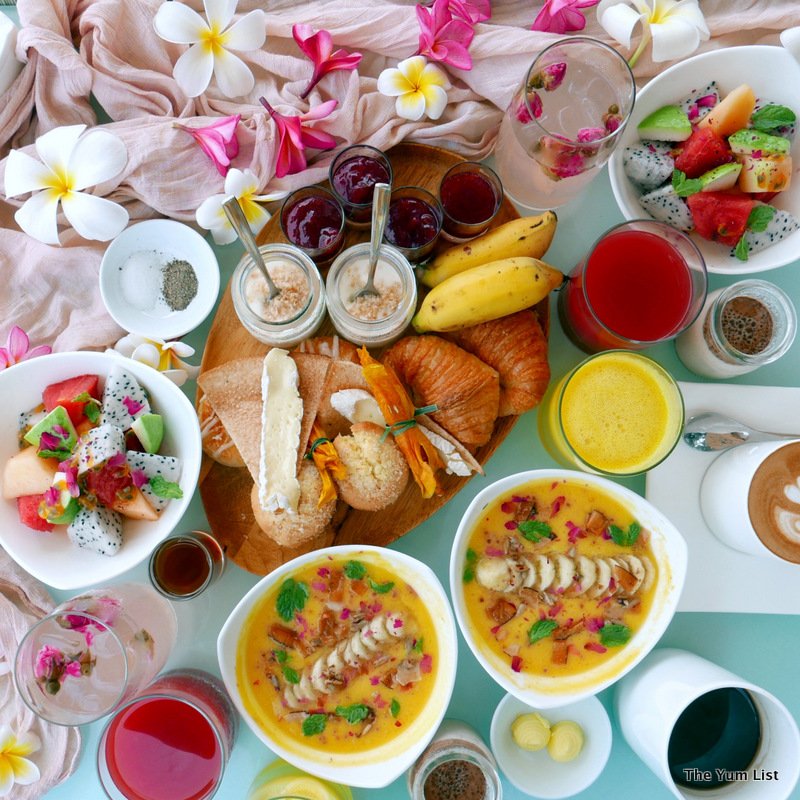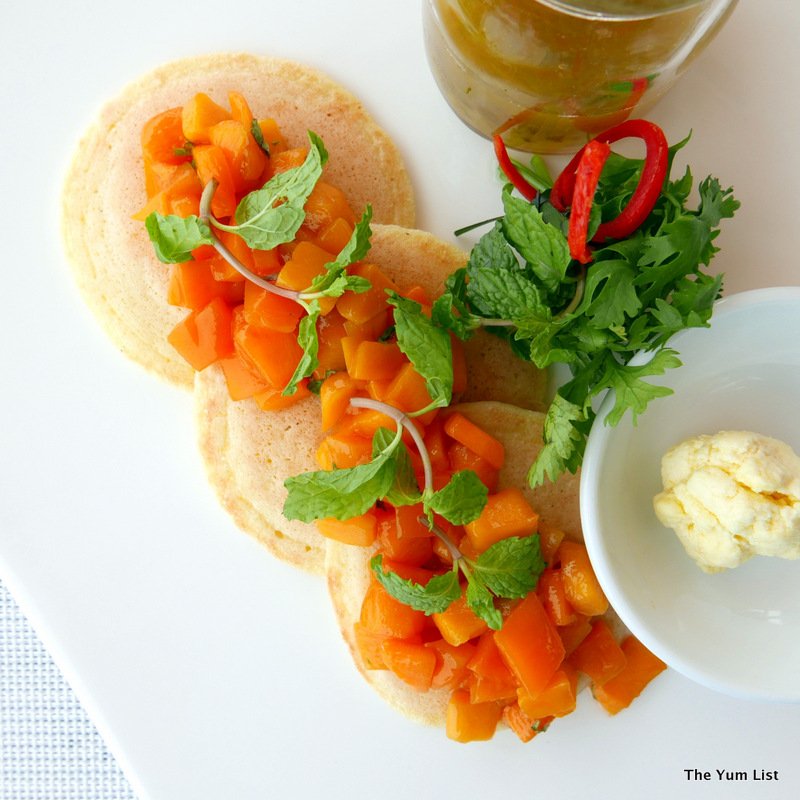 Habitually seeking something a little outside the box, we reserve one of Fusion Maia's pop-up dining experiences. Designed to add a little spice to your stay, the in-room events range from an elegant afternoon tea delivered to the room, to a mini mixologist class devised to hone your skills in preparing the perfect mojito. Our choice though is a floating tray of tapas conceived for a little pool time amusement, and topped off with a bottle of pink bubbles. Fun, fun, fun.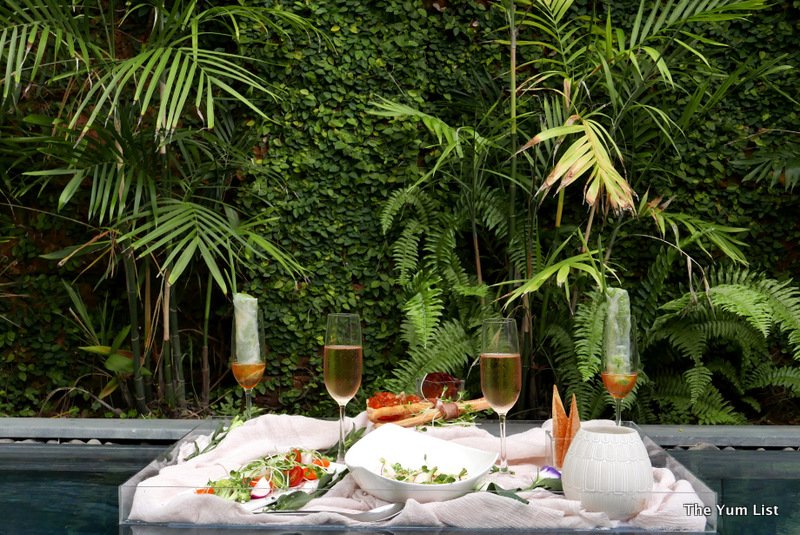 Besides an extensive stretch of white sandy beach, a gym, cinema and games room, furnish additional diversion. I hit the gym daily and find the separate cardio and weights room extensively equipped. We take in the private cinema experience too catching a couple of flicks on a HD screen complete with popcorn and movie snacks.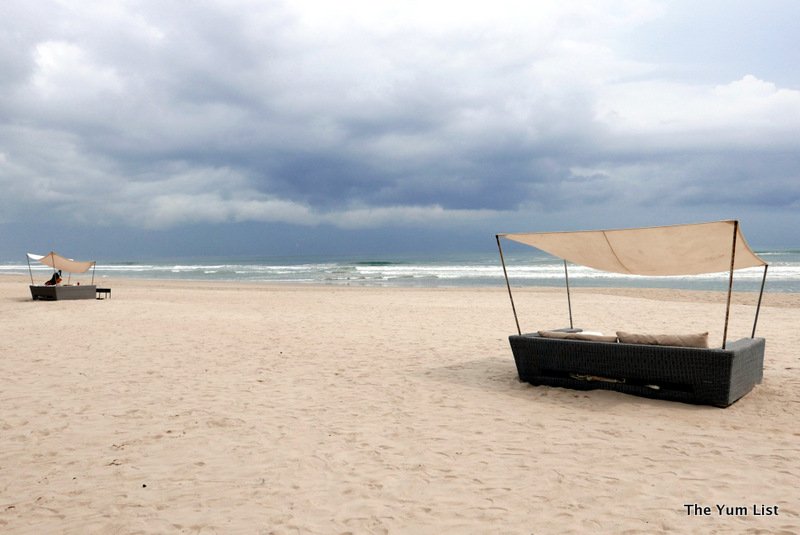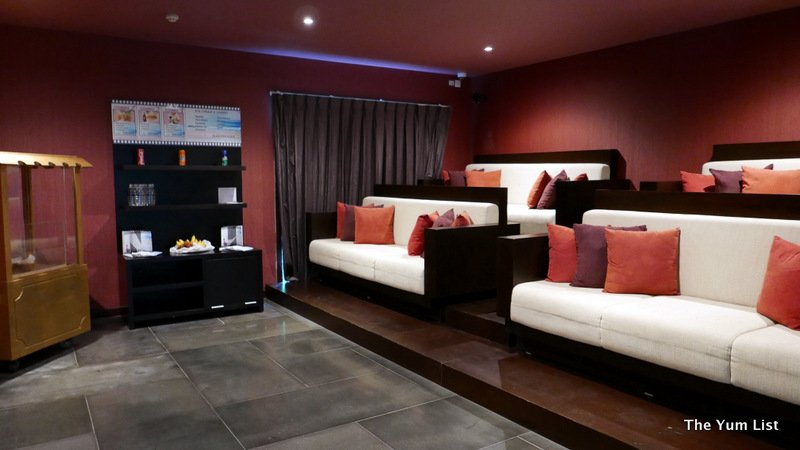 It's been a fab vacation. Really, you can't go wrong with a spa-inclusive stay, pool villas and breakfast at anytime of day. Until next time Fusion Maia – you'll undoubtedly be seeing more of us again soon.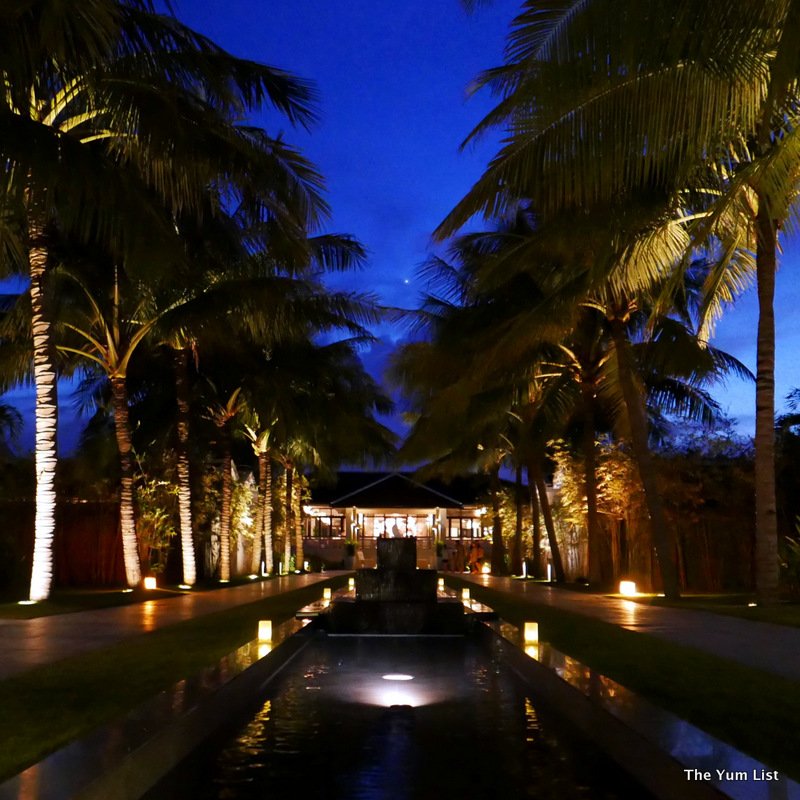 Fusion Maia is a member of TemptingPlaces, the world's leading collection of extraordinary boutique hotels around the world. The brand's signature comprises more than 140 hotels in 34 countries, selected for their service, authenticity and unrivalled unique experiences.
For bookings, the best available rates and VIP benefits, contact the Travel Concierge Service at +60 17 287 4759 or email: [email protected]
For more information about Fusion Maia find the online brochure by clicking here.
Direct flights from Kuala Lumpur have you in Da Nang in two and a half hours. The resort is less than 15 minutes from the airport.
Reasons to visit: spa-inclusive resort; breakfast anytime anywhere; all pool villas; beachfront location.
Fusion Maia Da Nang
+84 511 3967 999
http://maiadanang.fusion-resorts.com/