Words: Heather Onderick                    Photos: Monica Tindall
Hailing from Singapore's Binomio, The Ritz-Carlton, Kuala Lumpur warmly welcomes Spanish Chef, Jose Alonso, to share his concept of casual tapas mixed and fine dining while taking diners on a walk they'll remember through Spanish cuisine. Over the last 10 years, Chef Jose has worked with many celebrated chefs including Michelin-star chef Sergi Arola, Francis Paniego and Spain's very own, Santi Santamaria. Spanish chefs are notorious for using seasonal products to create simple but full flavored meals. Chef Alonso strives to work with his kitchen staff and his diners to give diners an experience they walk away wanting to tell their foodie friends about. This week The Ritz-Carlton, Kuala Lumpur showcases Chef Alonso's skills in an exclusive dinner at The Library.  Guests may select a four-course dinner from RM 150 without wine or with wine pairings for RM 250.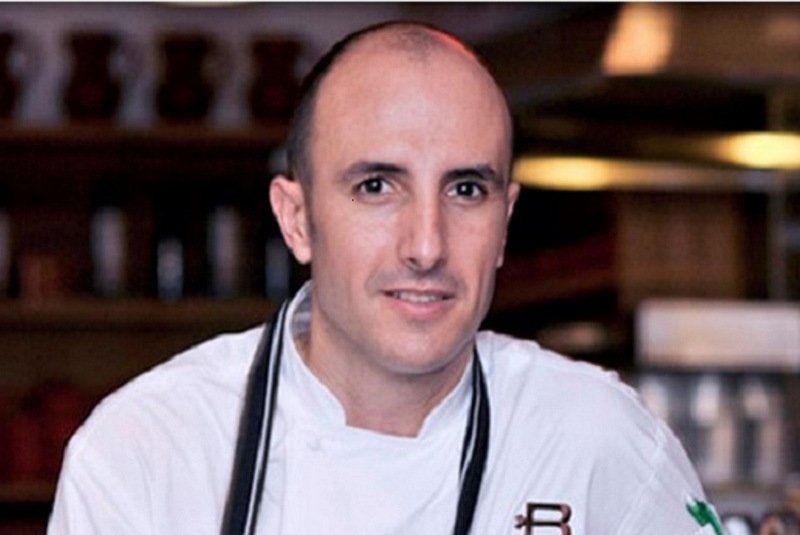 The Library at The Ritz-Carlton, Kuala Lumpur offers a warm environment, layered with ribbons of shimmering golds and cozy chestnut browns. The ambient lighting and the sensation of being surrounded by books provide an intimate space for imaginations to run free and creativity to overflow into conversation, food and drinks.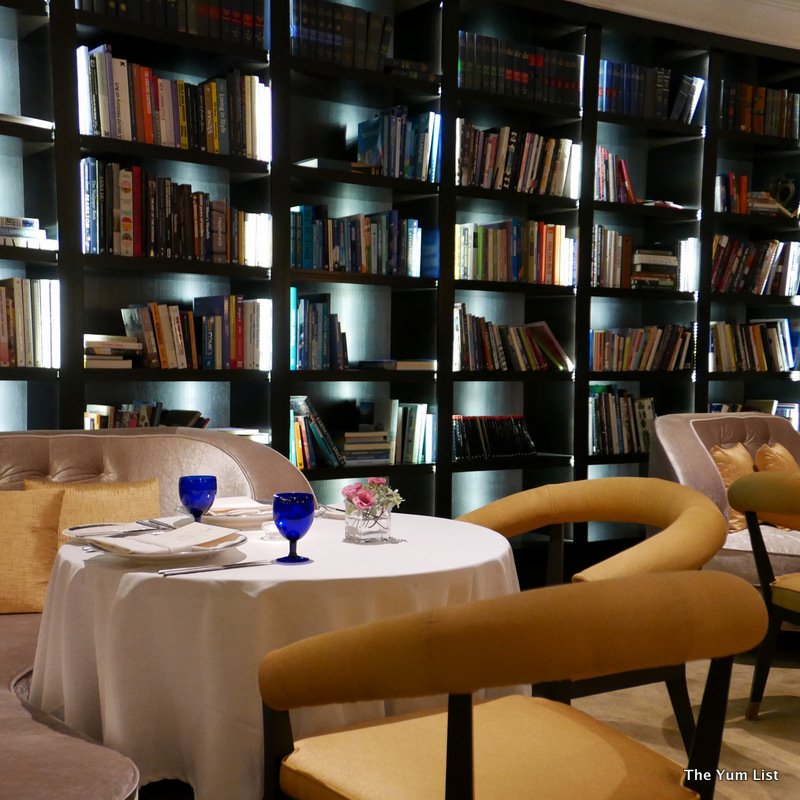 Keeping true to Spanish style, the evening began with a mini version of an authentic pica-pica, offering a Sandwich de Queso Fresco, served on crispy wheat toast, or for those non polyglots, a fresh cheese sandwich. To counter the lively and sharp flavors of the milky cheese was the Berenjenas con Miel de Cana, or salty and savory fried eggplant chips with honey which presents itself like a healthy alternative to a candy bar. A pleasant accompaniment came in the form of a welcome drink. Guests may choose between a fizzy red sangria that has a good touch of alcohol in it to round of the sweet jam like flavors or a glass of dry cava for those who prefer less fruit and a more classic aperitivo.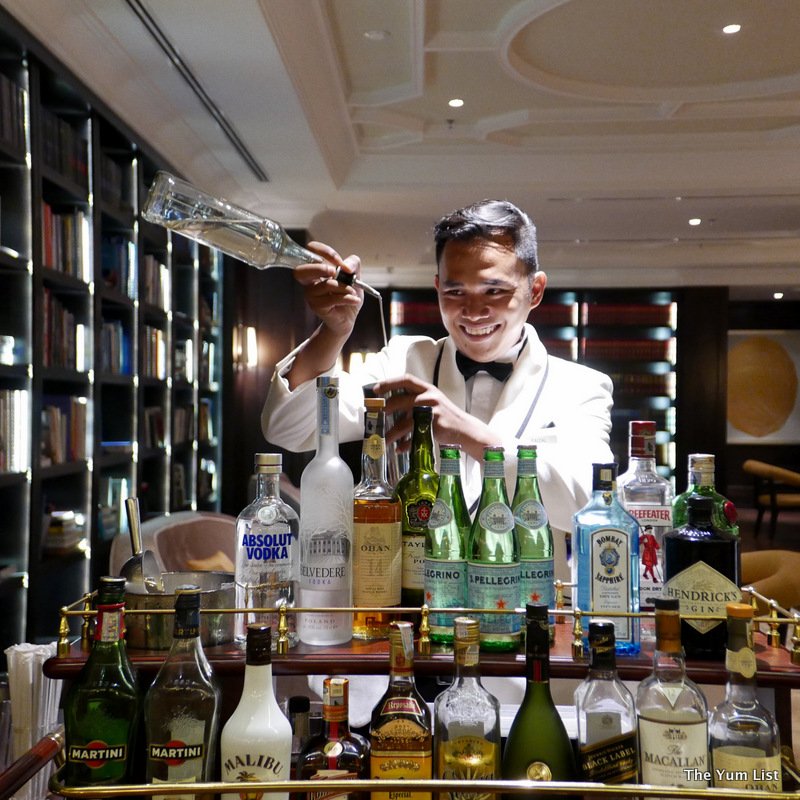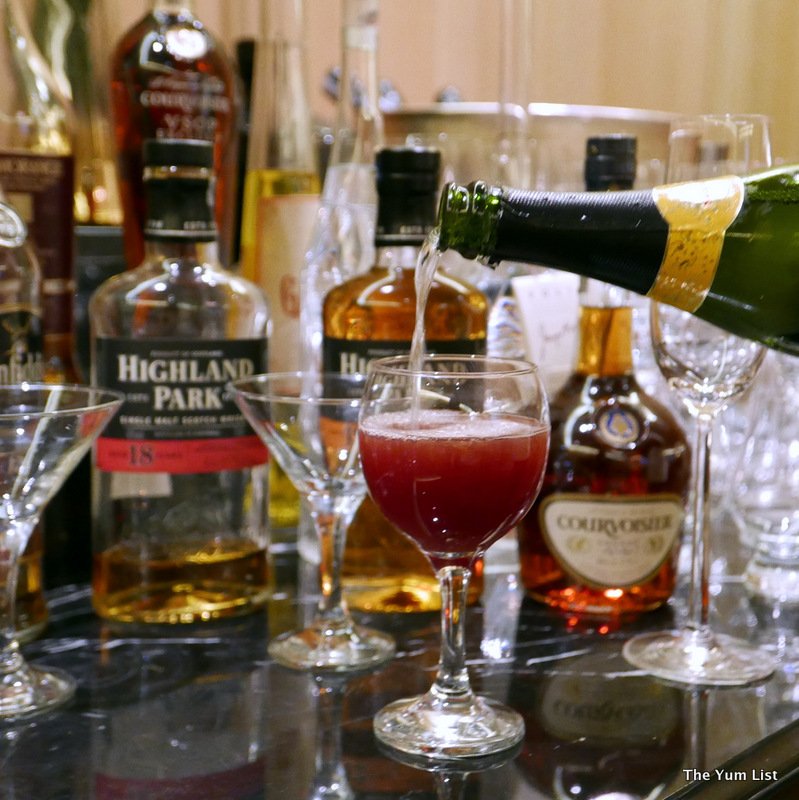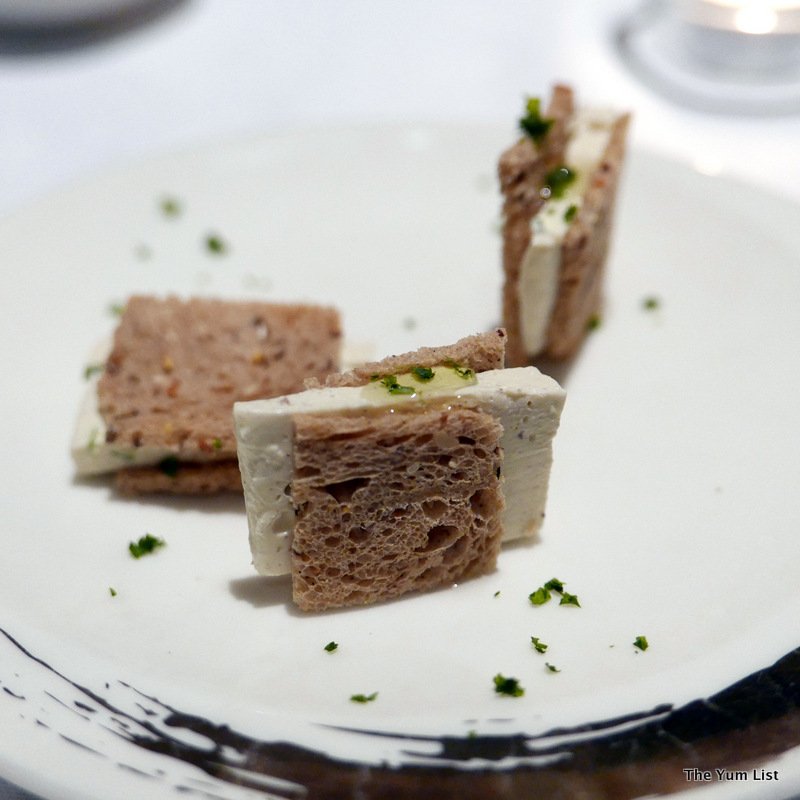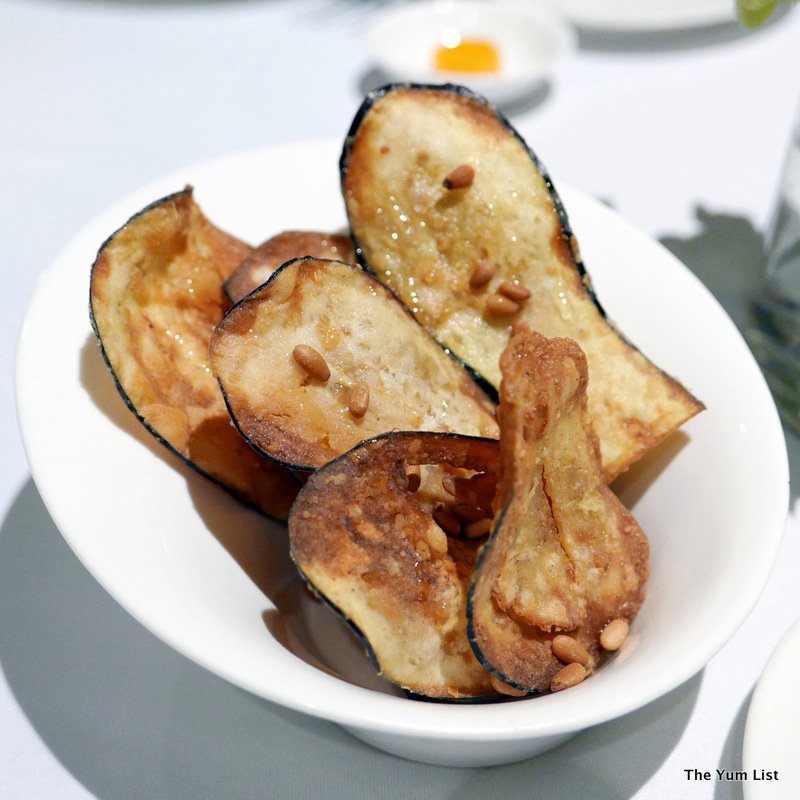 The pica pica continued with savory tapas for a variety of palates. To start off, we enjoyed the simple but crowd pleasing chicken and boiled egg croquettes, smooth and silky, I was delighted that a croqueta could actually capture the flavors of a boiled egg. Later on, a chewy, Asiatic influenced mushroom ravioli in a light dumpling like pasta pocket, served on a celery based cream. We moved onto the Singaporean inspired grilled cuttlefish noodles over a sofrito, which is a caramelized onion hash with veal vinaigrette. This surprising dish uses local produce and combines with traditional Spanish flavors to produce an extremely satisfying comfort food taste of a warm stew. Shortly after, a twist on one of my all-time favorite Spanish dishes, Grilled Octopus, imported from Galicia with potato escalivada and smoked paprika. The flavors of smoked paprika and soft buttery octopus are indescribable, different textures that mold together as one. Most Spanish cuisine does not include spicy but this touch of heat blends flavors with sophistication that will leave an unforgettable imprint on your culinary mind. To change it up, a successful experiment, the baby zucchini with oxtail ragout served with eggplant puree. Layered tastes included the crisp, earthy flavors of the zucchini, the hearty oxtail ragout and a smooth, silky, almost whipped eggplant puree. To soak up all these dishes, a glass of refreshing white wine: the Viñas Del Vero, 2015.  This lively blend of Chardonnay, Macabeo and Sauvignon Blanc, included notes of dry apricot, sweet peach and a slightly acidic apple and lime.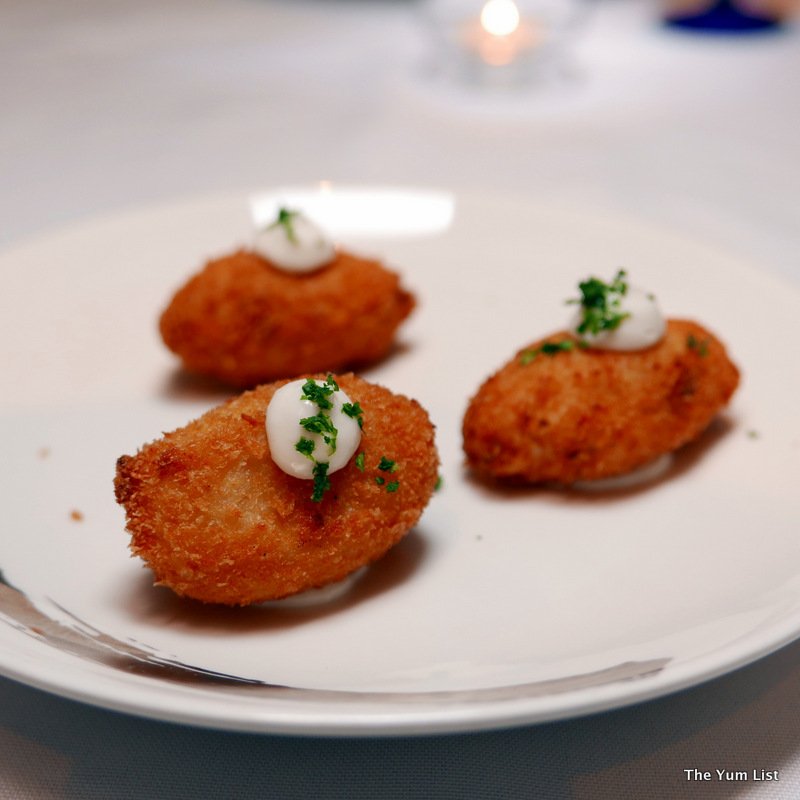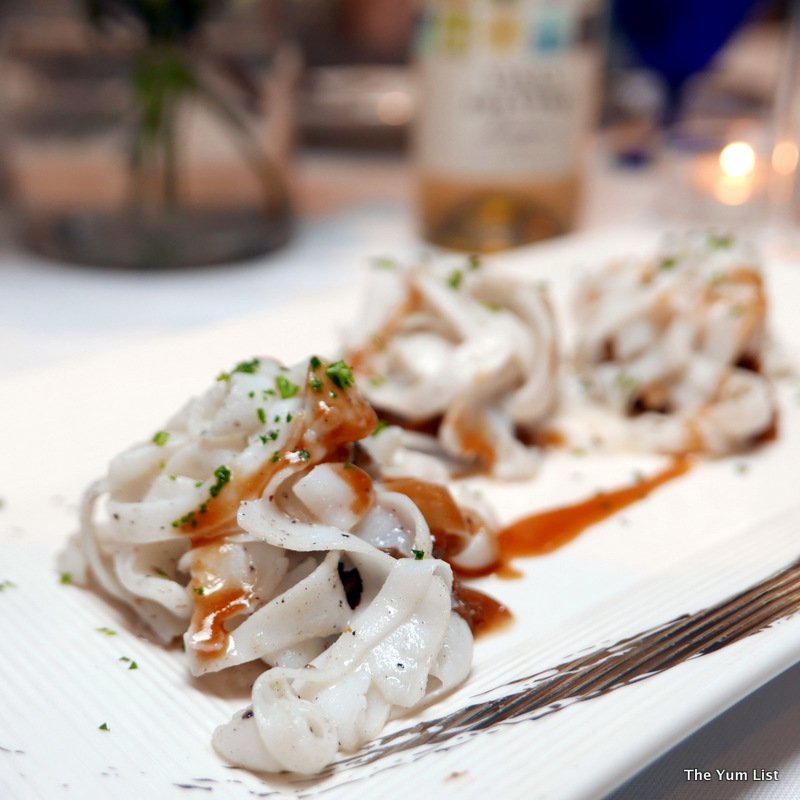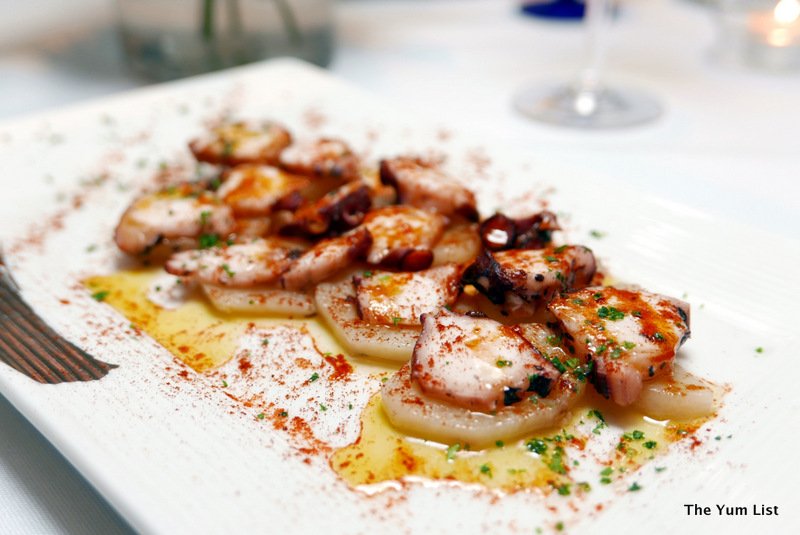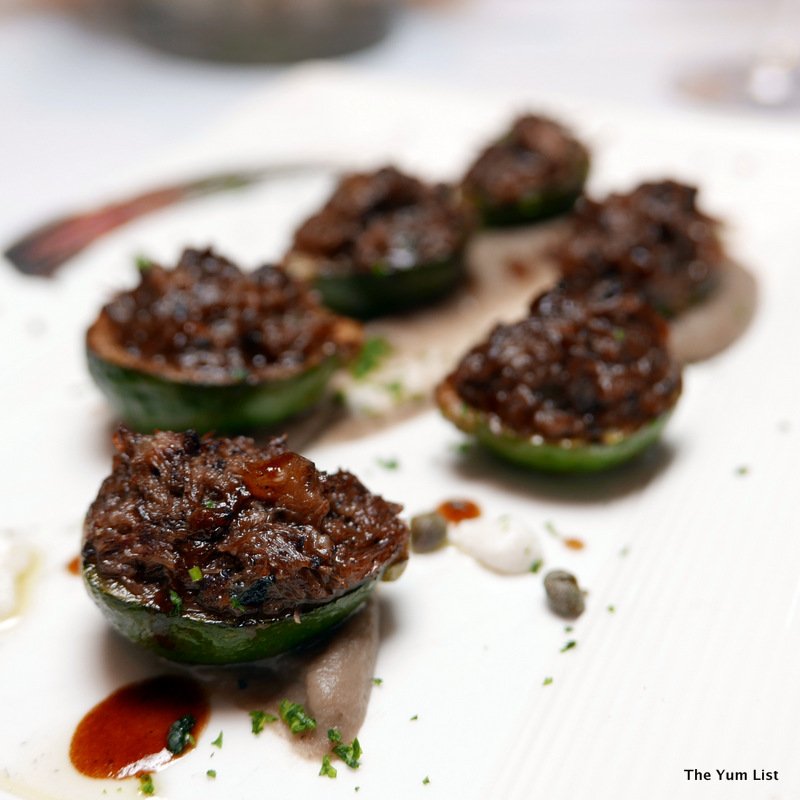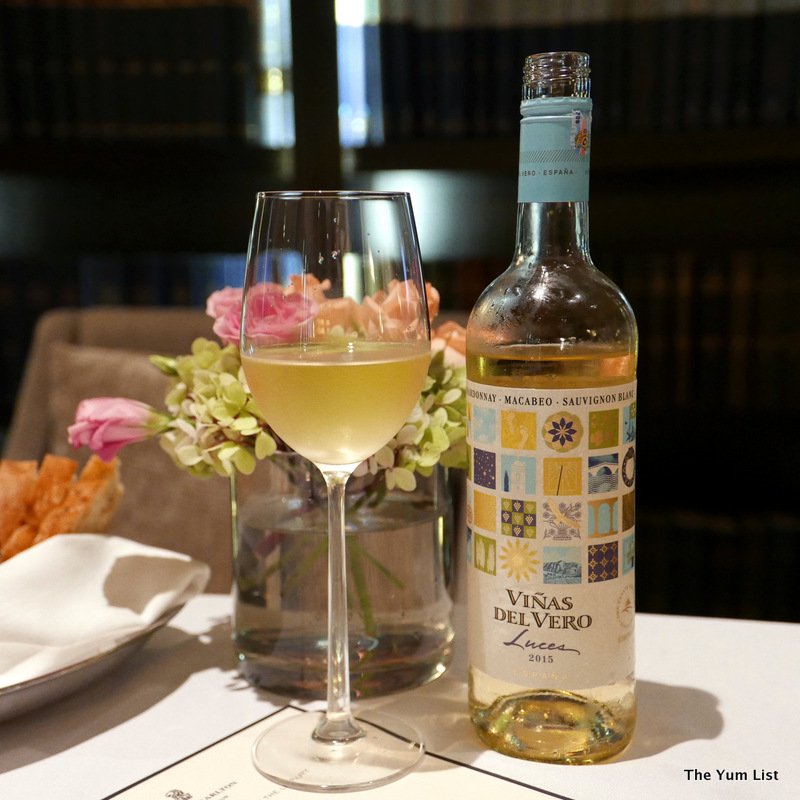 What Spanish meal would be complete without the juicy flavors of Spanish rice? When the velvety Arroz Negro arrived, our three faces lit up, this squid ink paella balanced with chunks of a soft and light barramundi included a dollop of velvety aioli to curb the salty essences of the sea.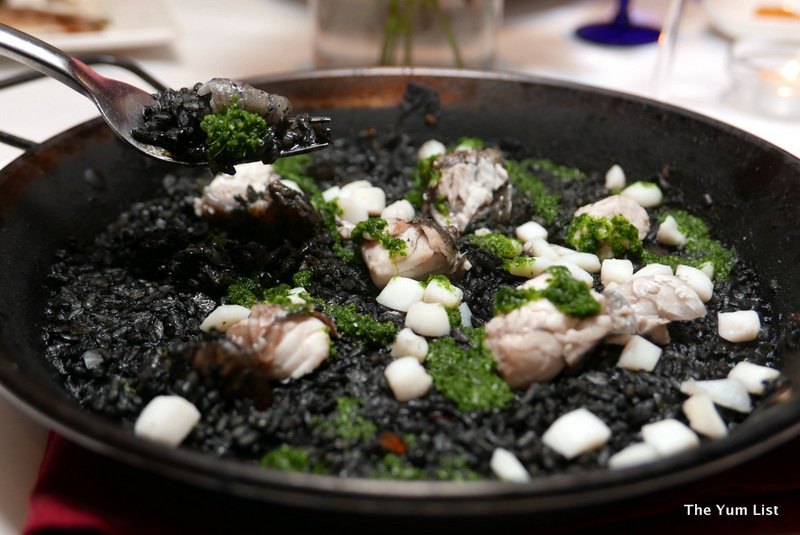 Our main plate, prepared with love, arrived after our stomachs had some rest. The Jarrete de Cordero, was a tender piece of braised lamb served with fluffy potatoes and almost candied red piquillo peppers with a side of grassy asparagus. To add on, a glass of red wine, the Monticello Crianza, a Tempranillo 2010, had full bodied flavors with hints of raspberries that mated nicely with this principal course.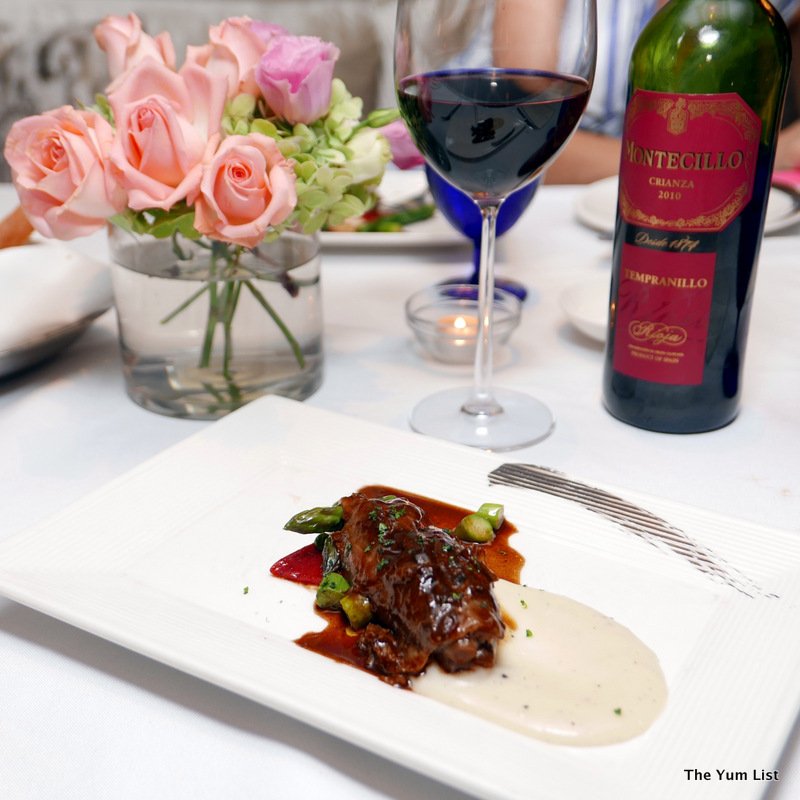 Soon enough, it was time for something sweet. To start us off was the Raspberry Sorbet and Wild Forest, a palate-cleansing spoonful of red sorbet surrounded by a bouquet of wild forest berries and sprinkled with some crumble to give it an extra hint of sweetness.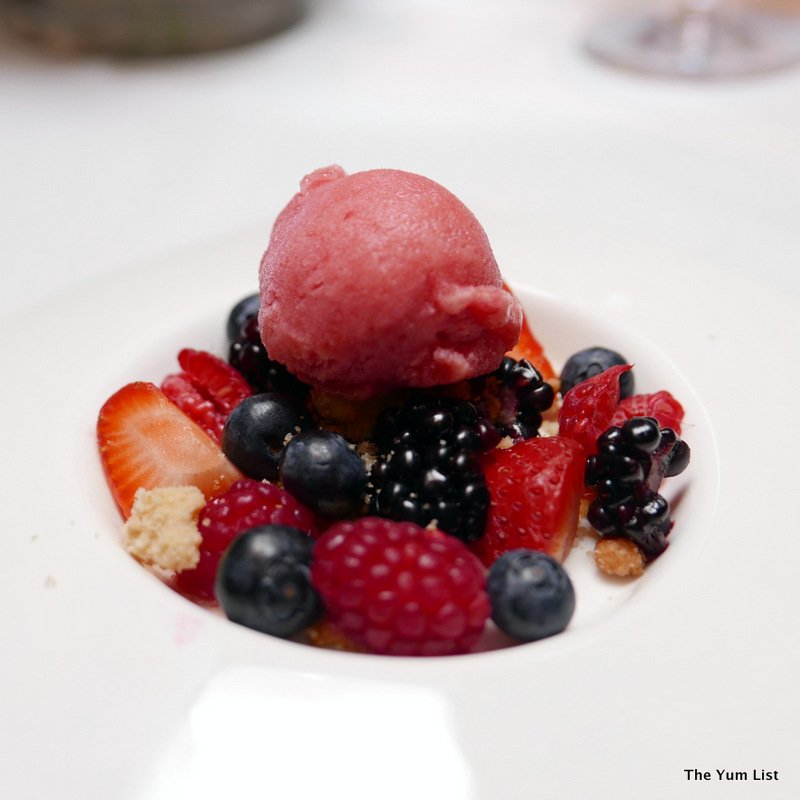 By the end of long meals, I sometimes feel the inclination to eat with my hands. Chef Alonso indulged me in that sensation with the Traditional Churros and Chocolate sauce. These deep-fried stripy dough cylinders and heavenly dark chocolate sauce, took me right back to the Sevillan corniche a few years back.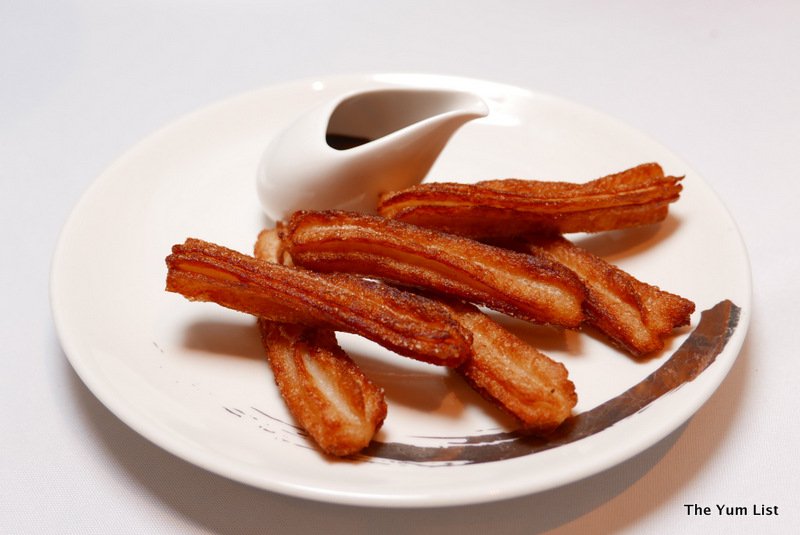 Finding good Spanish food in Kuala Lumpur is a hard day's work, so this well-priced meal in a central location is a good way to treat yourself this week.  The collection of plates, each made with care and details, showcase the variety of food from diverse corners of the diverse Spanish landscape including Galicia, Catalunya, Sevilla, Valencia and also blends local Asian products with traditional Spanish flavors.
Reasons to visit: The croquetas de pollo y huevo, croquetas that have a distinct unique flavor of chicken broth with the textured taste of a boiled egg. Another not to miss dish are the churros con chocolate, this gooey and crunchy dessert produces flavors and smells of fresh out of the oven chocolate chip cookies. A superb experience all round – very good value for the quality of the meal, excellent service and beautiful setting.
The Library, The Ritz-Carlton, Kuala Lumpur
168, Jalan Imbi, Pudu
55100 Kuala Lumpur, Malaysia
www.ritzcarlton.com/en/hotels/malaysia/kuala-lumpur
+60 3 2142 8000
[email protected]