Bangsar's latest hidden cocktail bar, AD Bar, or Anno Domini Bar, embraces the Medieval period from which the name was first conceptualized. Stone walls, cement floors and giant beams hanging from metal chains give the impression of a sturdy structure that has lasted for centuries. Rope chandeliers and muted lamps, although fit with light bulbs, emanate a warm yellow glow as if candles themselves were throwing light from a flame. And, just as this period in history will never be forgotten, co-owners Sue and Andrew aim to create a memorable experience – encompassing quality beverages at affordable prices, an intimate welcoming setting and friendly service.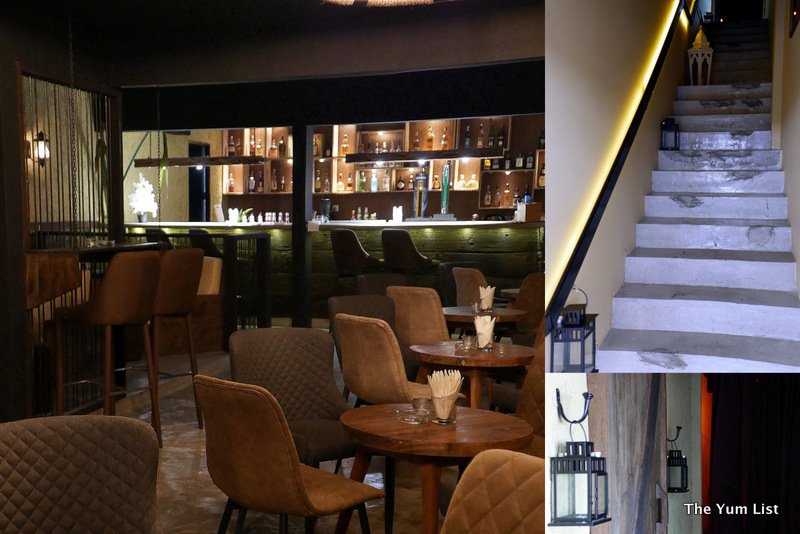 Arriving from the stairwell that has taken us from street level (next to Variante) to the first floor, Andy and Tharma, the bartenders on duty, welcome us with confident smiles and beckon us to the bar. We're informed that the cocktail menu is composed of 12 signatures, divided into five sections: Refreshing, Fruity, Spicy, Potent and Creamy. There's beer on tap, wine by the glass and a good host of liquor to choose from too. Those you can find anywhere though – we're here for the cocktails, and try something from each section.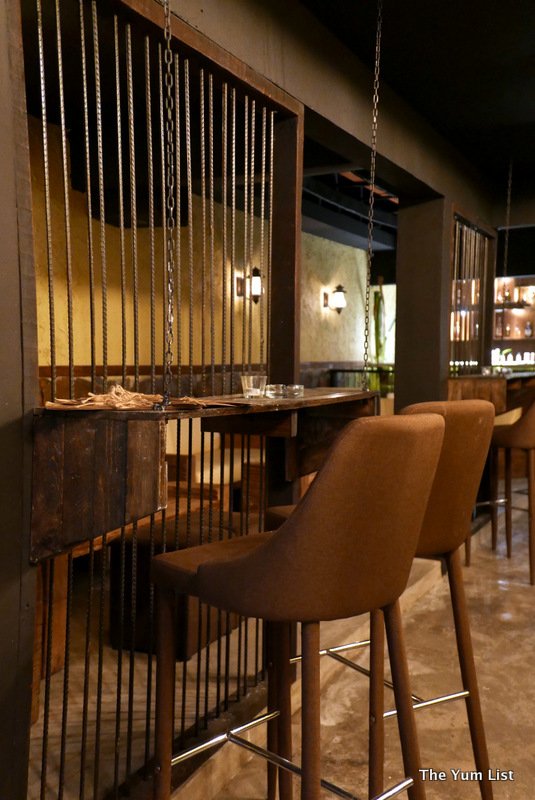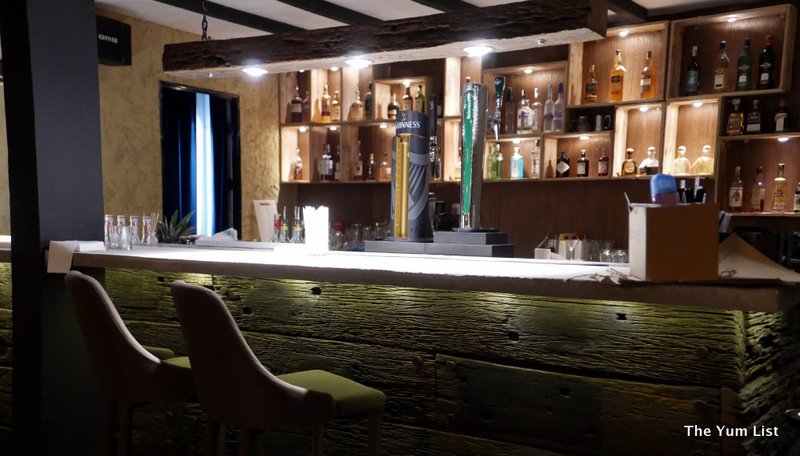 Refreshing
The primary spirit, or "poison," of the Dancing Ape (RM35) is house infused Tequila with assam boi. It's shaken together with pineapple puree and fresh lime juice, successfully accomplishing the goal of delivering an animating beverage, a perfect after work pick-me-up. The martini glass garnished with pineapple leaf and a black sugar and assam boi powdered rim, reminds us of its tropical origins. What a yummy start.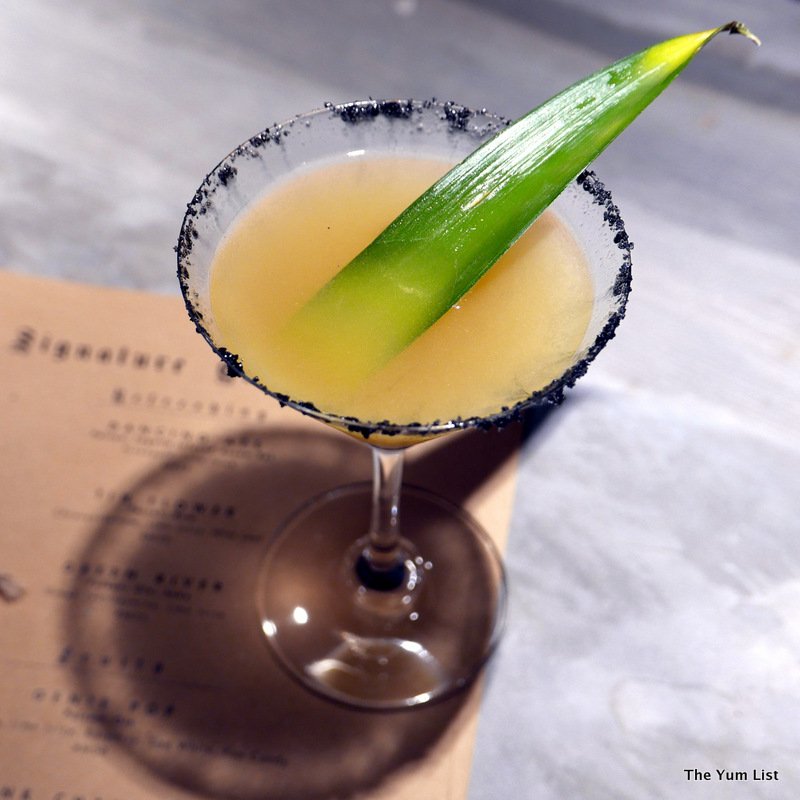 Fruity
Genie Pop (RM38) promises a cracklingly good surprise with its garnish of popping candy sprinkled atop skewered kaffir lime leaves carefully balanced across a Margarita glass. The gin base is lifted with fresh grapefruit and lime juice supplying a citrusy crispness, raspberry adds tang and sweetness, and egg white a thin foamy top. The method of attack is to sip from the glass and then lick some of the candy. Sip and lick, sip and lick – it's another flawlessly balanced drink.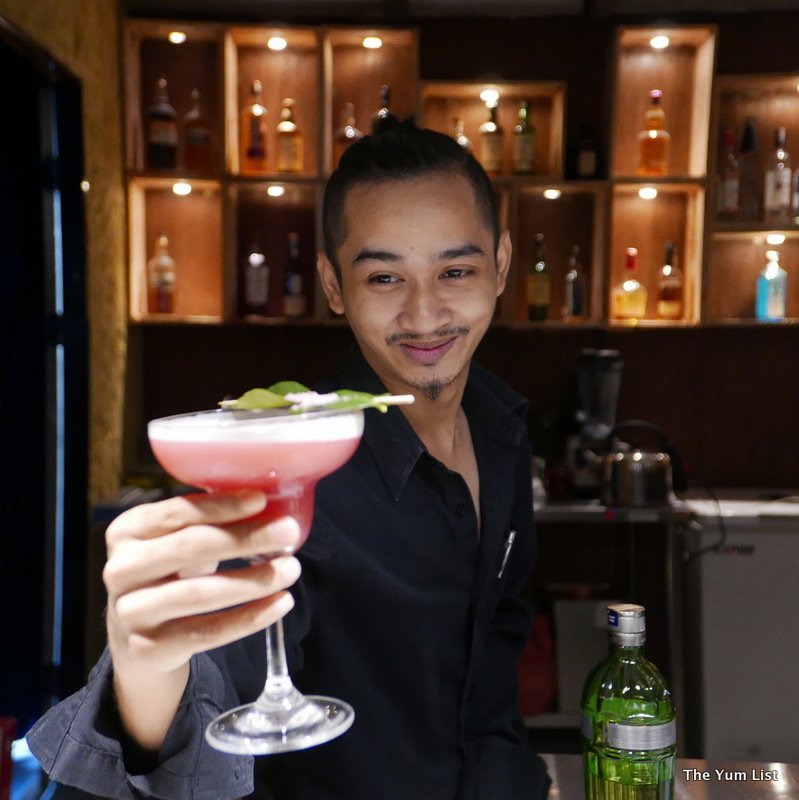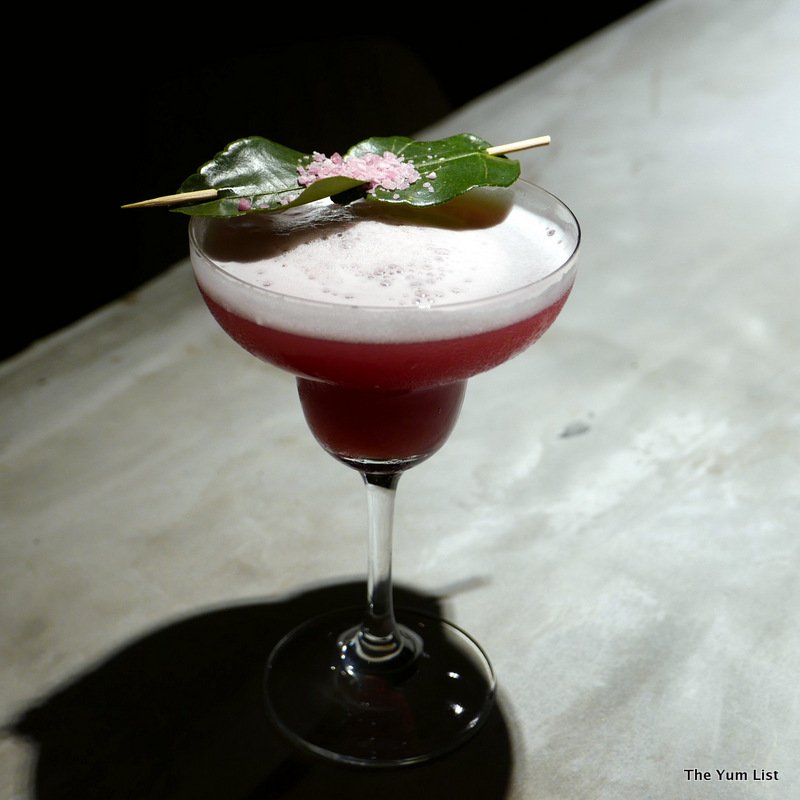 Vodka and sparkling wine create a legendary plot for the Fairy's Tears (RM45). Elderflower, lychee liquor, lime juice and blue pea bestow flavours of a spring garden flourishing with blooms. A little drama is had with the table side addition of blue pea syrup, which reacts to the lime juice and changes the colour from soft mint to a pale lavender. With such a pleasant concoction, it's hard to imagine why this fairy would shed any tears at all!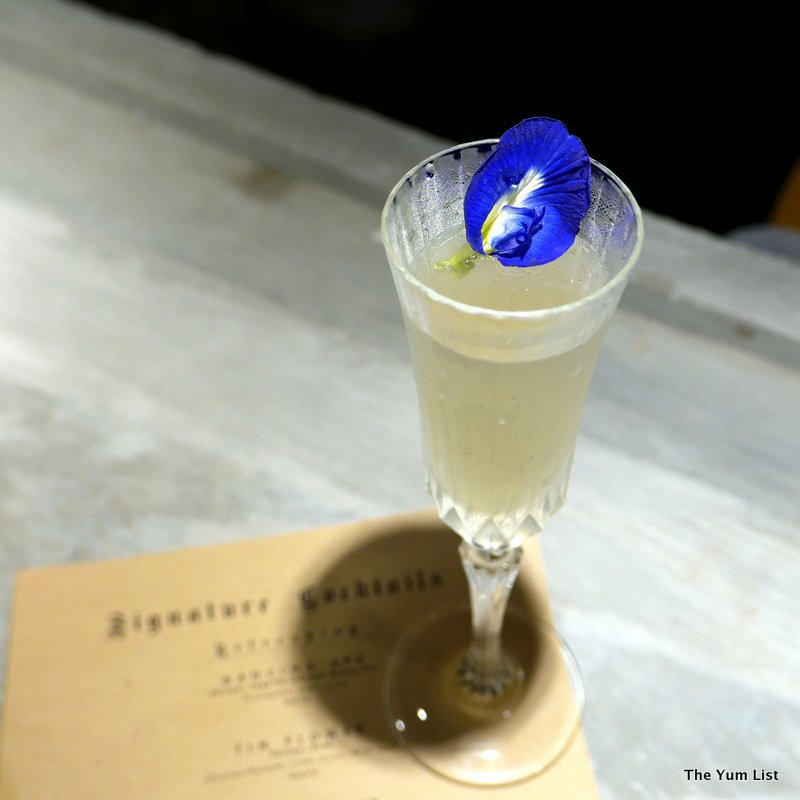 Spicy
Despite my apprehension towards the combination of jalapeño infused Tequila, beer, passion fruit and lime (it was the beer I was unsure of), I can't resist trying the Grumpy Giant (RM38). It sounds too irresistibly like hubby when he's tired and hungry. First sip delivers a punch just as sharp as the aforementioned ill-tempered ogre. Fortunately, each swig softens the blow and the see-saw between spicy, sweet and sour is rather seductive.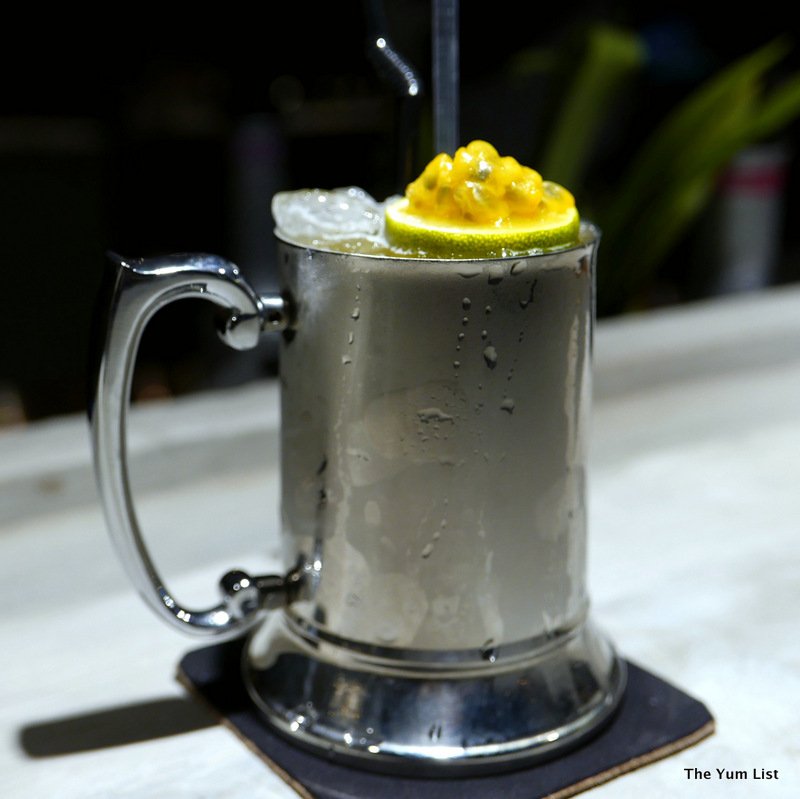 Potent
Scotch and spiced rum offers an alluring arrangement for the Dragon's Breath (RM35): the cocktail with repute as being the strongest on the menu. A deceptive veil is found with orange bitters, gula Melaka and smoked cinnamon, serving to disguise the beverage's power and keep unsuspecting clients supping. Having a fondness for strength, this union turns out to be my favourite of the evening.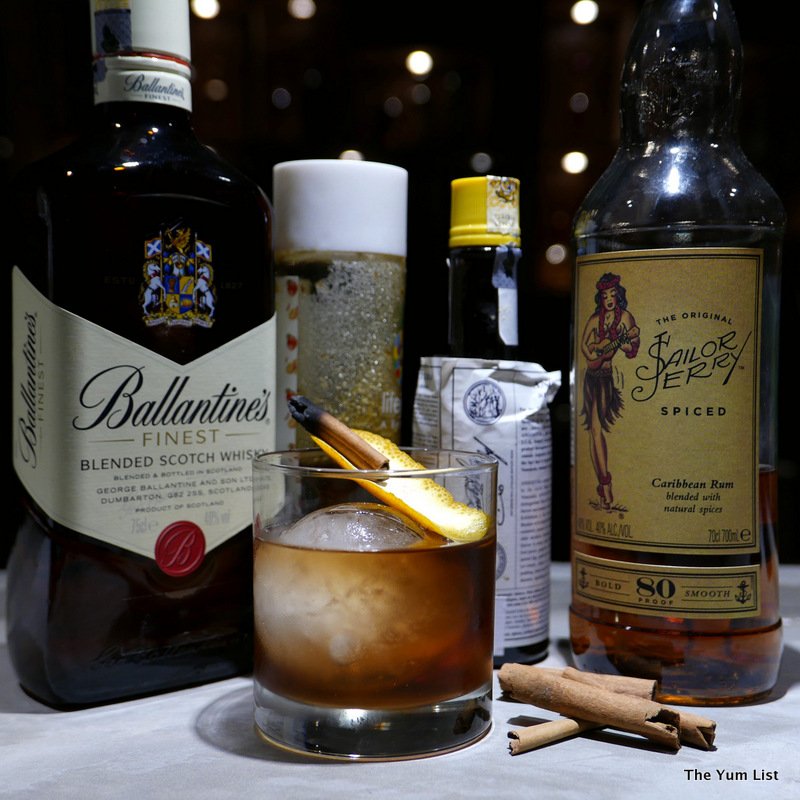 Moving from the mouth of the dragon, I smile as hubby orders The Barbarian (RM38), thinking that it's also not too far from the grumbly bear that inspired the earlier order. Bourbon, apple juice, honey and beef jerky sets loose a sweet and savoury quaff with the garnish issuing a tasty nibble – just as important as the liquid components.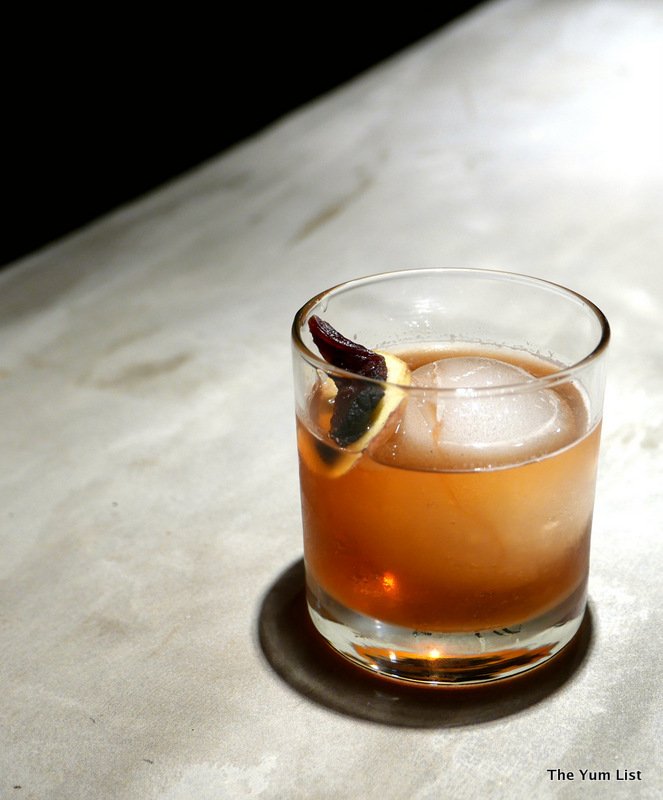 As drinking is kind of our thing, we can't move on from the potent menu until we've had all of the options from the compilation. Golden Leaf (RM35) features rum infused with pandan, bourbon, coconut water, gula Melaka and bitters. Pandan is the dominant flavour in the Champagne flute followed by an equal balance of sweet and bitter.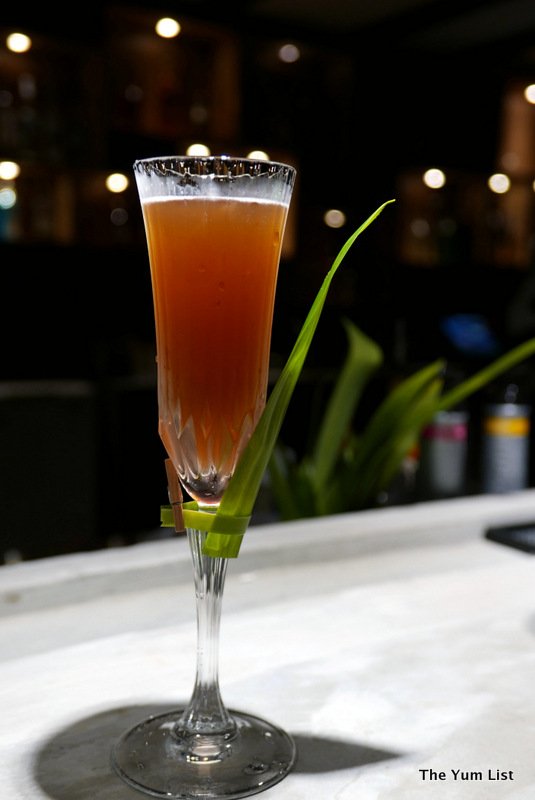 Creamy
Almost a dessert, the Yeti Cup (RM45) extends a decadently sweet finish with Guinness, rum, Mars chocolate and milk. A pewter skull mug holds the libation yielding a distinct contrast between the sweet contents. This is more like a thick shake than a cocktail, and I can see why the bartenders say it's one of the best sellers.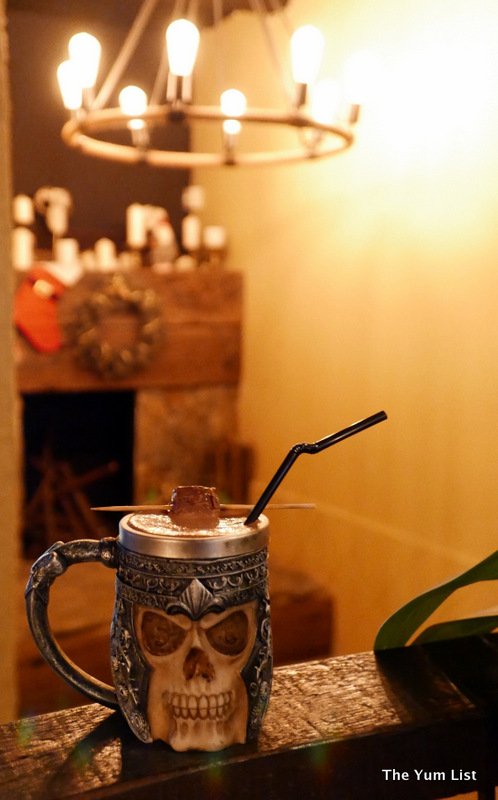 There's lots to love about AD Bar in Bangsar: quality cocktails, unique setting, and reasonable prices. What's more? Mention The Yum List and receive 10% off your bill until March, 2017. Now that is a sure way to begin the New Year in a very merry manner!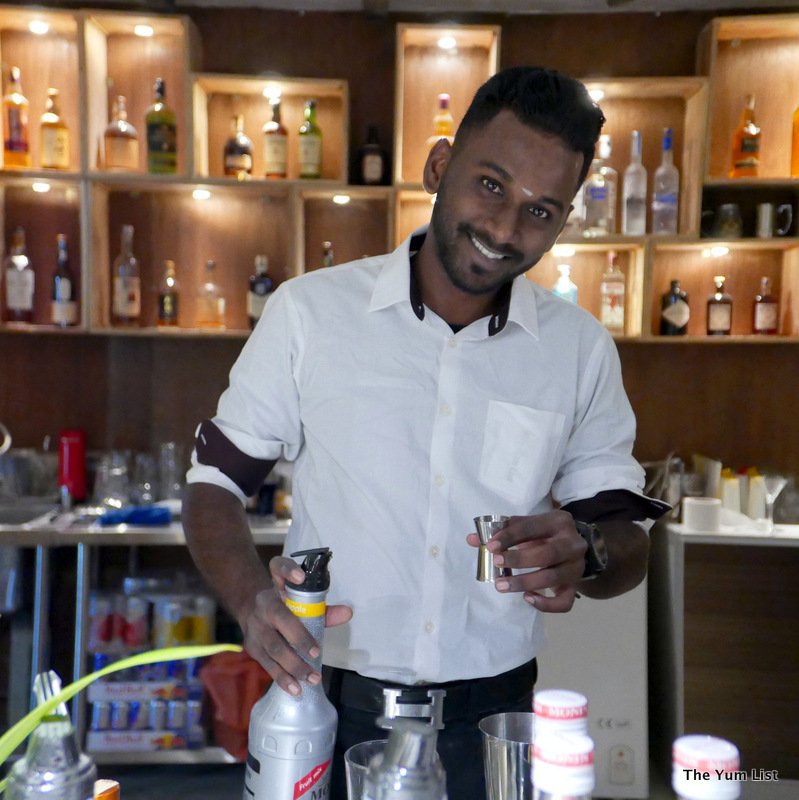 Reasons to visit: good value cocktails; an easy to read signature list; my personal favourites were the Dancing Ape, Dragon's Breath and Fairy's Tears; hubby's top picks were the Genie Pop and the Yeti Cup.
*** Mention The Yum List and receive 10% off your bill until March, 2017.
AD Bar
Anno Domino Bar, Bangsar
21a Jalan Telawi 3
Bangsar Baru
59100 Kuala Lumpur
Malaysia
+6 03 2201 7979
www.facebook.com/adbarbangsar