Words: Patricia Podorsek     Photos: Monica Tindall
With a Starbucks on seemingly every corner of the city, it's easy to believe that coffee is as ubiquitous as nasi lemak. And it is. However, if you are on the hunt for GREAT coffee, for skilled baristas, for specialty blends prepared in house, for small-batch single-origin coffees flown in from around the world and filtered before your eyes, you just might find your catch at Common Man Coffee Roasters in TTDI. Toss into the net high-quality well-prepared food and you may have just found your next favorite cafe, too.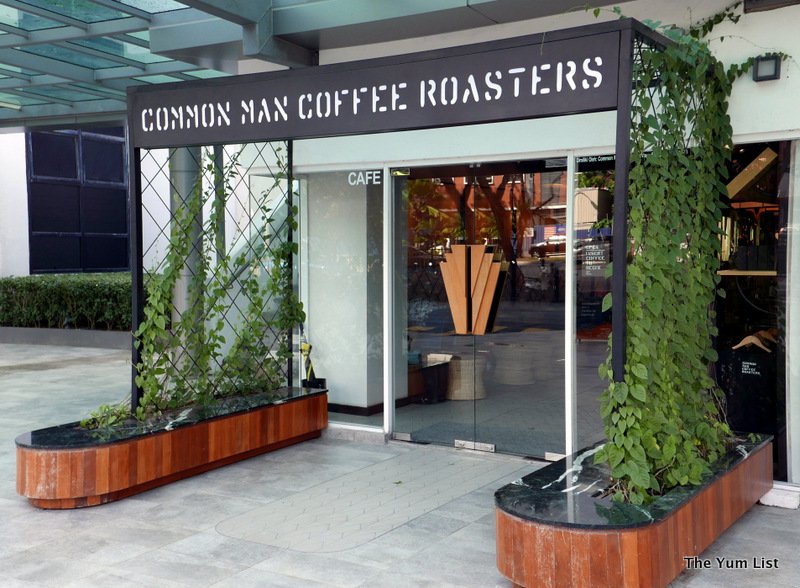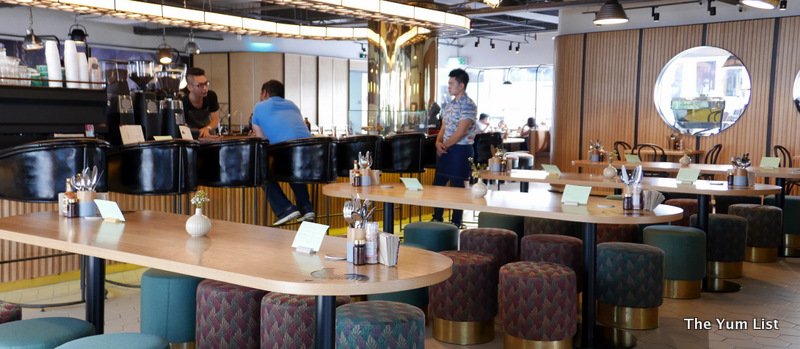 Common Man Coffee Roasters (CMCR) are specialty coffee purveyors based in Singapore who just opened their first outlet in Malaysia. They trade directly with growers, offering ten single origin coffees and four blends in house.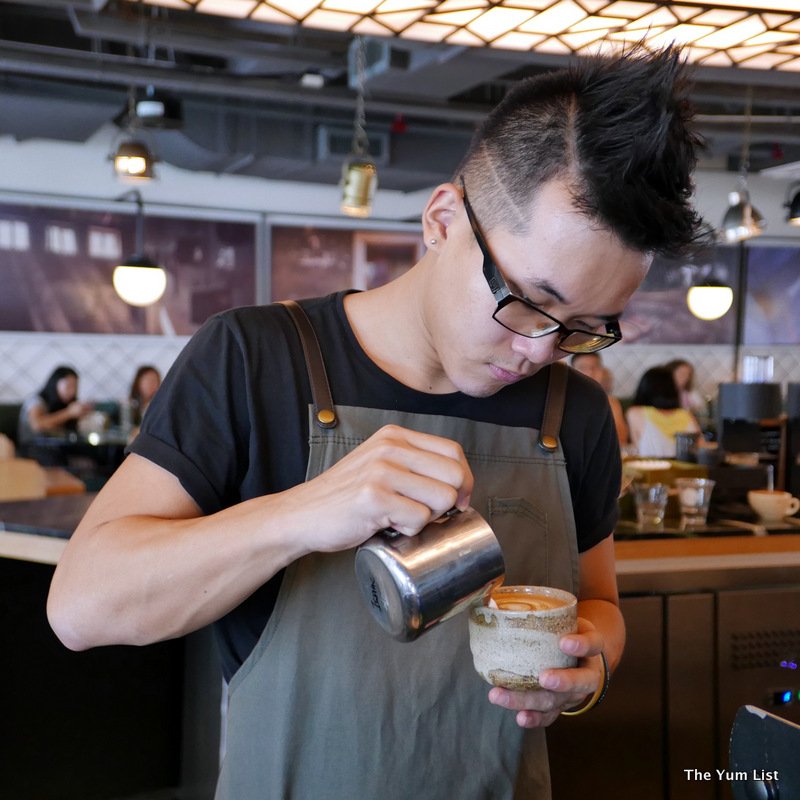 Mon started with a Flat White, recommended by our hosts because of the unique coffee blend used. A bolder blend adds body to the drink to balance the milk and enhance its creamy nature and natural sweetness.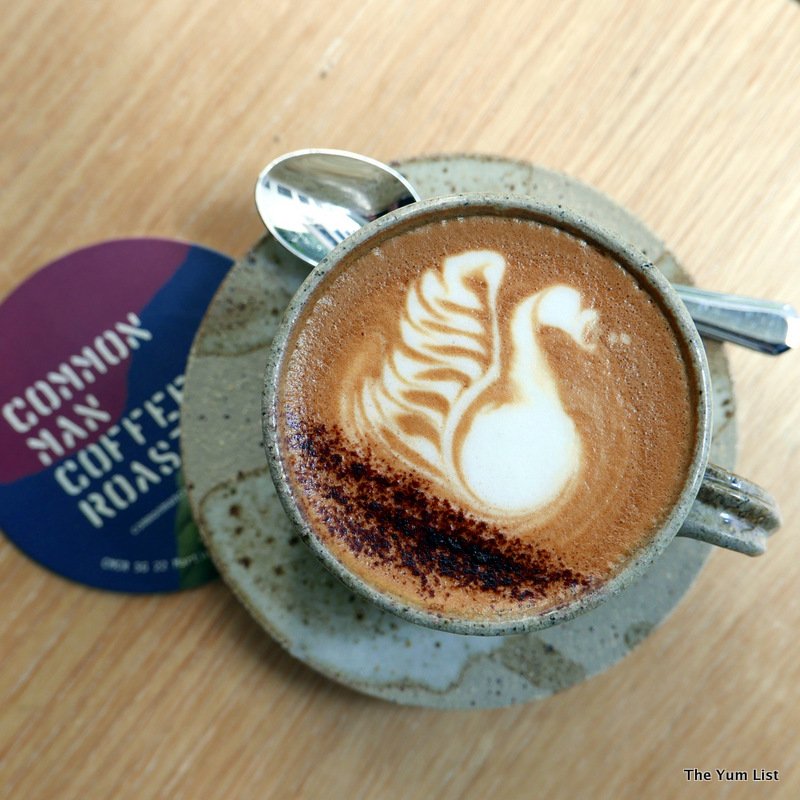 I selected my go-to Cappuccino, made from a blend of Sumatran, Nicaraguan, and Colombian coffees. Rich aromas and bold flavors made this a well-balanced coffee, and certainly well-decorated! As part of their mission, CMCR provides complimentary barista training to all its clients. They strive to build a relationship with their partners in order to see café growth in all areas. The goal is not to create a bigger piece of the pie for themselves, but rather to make the pie bigger for everyone.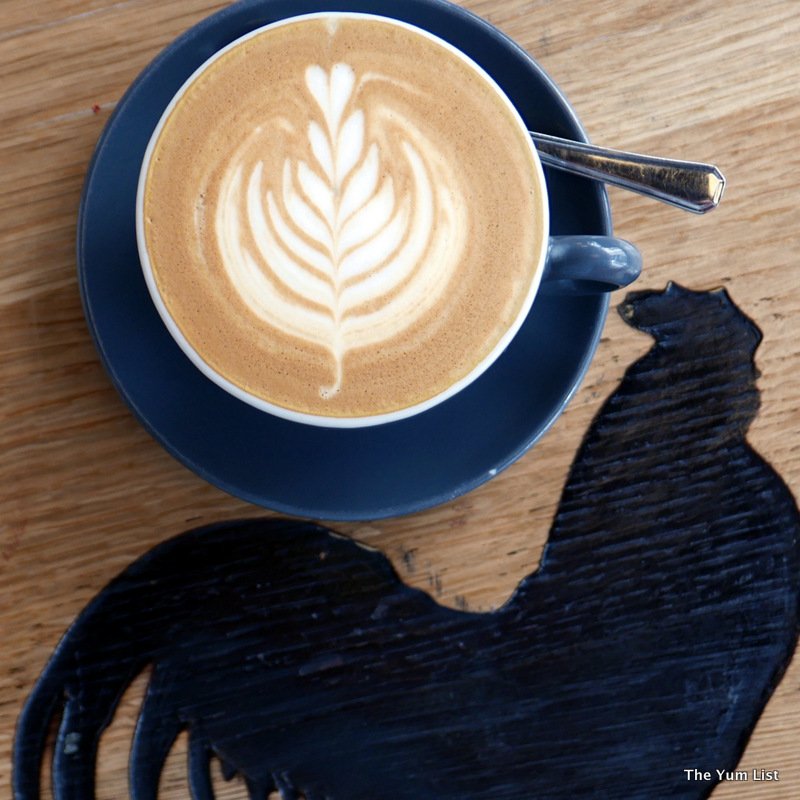 The cafe at CMCR is Australian-inspired, focusing on the preparation of classic continental dishes using wholesome organic ingredients. Quality ingredients mean slightly higher prices, but each dish offers generous portions and hard-to-source ingredients. The menu also includes a balance of vegetarian and gluten-free items. Come with a group of friends and everyone can be happy.
The Turkish Breakfast is an impressive display of eggs, pita, hummus, olives, feta and salad. Enough for two to share, guests can eat each delectable part one by one or try it "Pablo-style" and layer it all up on pita. A bit of salty feta with cucumber and olive was one bite. The rustic texture of the hummus on pita dipped in poached eggs was another. Crispy shredded phyllo with egg and tomato still another. A touch of Middle Eastern honey becomes the glue that "sticks" all the flavors together into one delicious meal.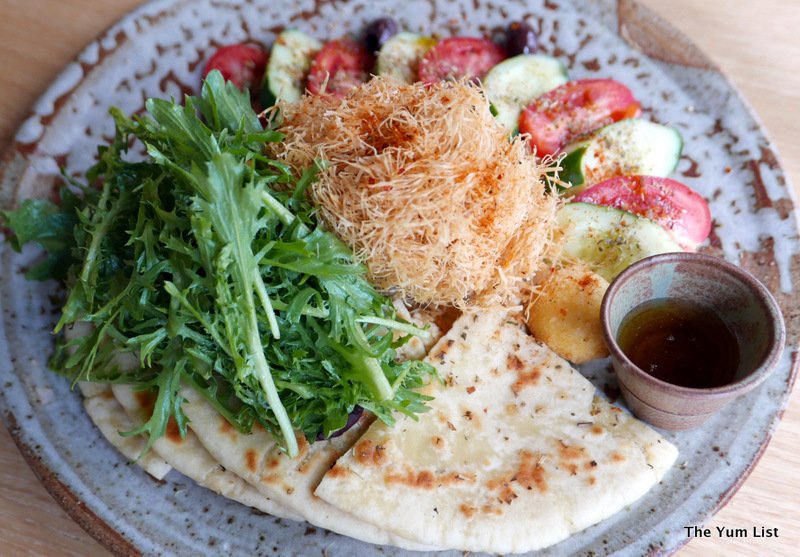 The colorful Quinoa Salad off the lunch menu combines beetroot-infused quinoa with kumara chips, spinach, goat cheese, and sweet potato into a beautiful and healthy meal. Despite the nature of the ingredients, it doesn't taste like "health" food, but rather a wholesome, well-balanced set of flavors offset by the lingering taste of cumin from the dressing.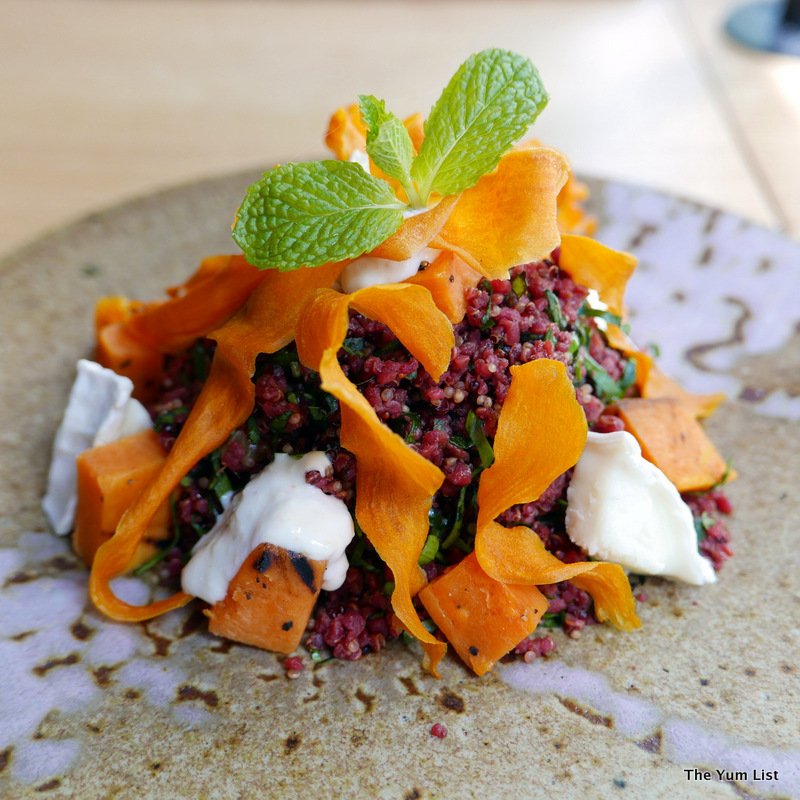 At the chef's recommendation, we sampled the Grilled Juicy "Chilli" Boneless Chicken. Prepared in sous vide style then marinated in garlic and herbs, three grilled chicken breasts arrive under cover of avocado mash and rocket salad. The triple preparation of the chicken leaves the meat tender, juicy, and full of flavor. Minced onions and a splash of lemon provide a little crunch to the chunky texture of the rustic guacamole. The rocket leaves were super fresh, crunchy and not too peppery, topped with a honey lemon dressing. What appears to be a simple dish is layered with complex and healthful flavors without grains or superfluous carbs. Paleo or South Beach fans take note.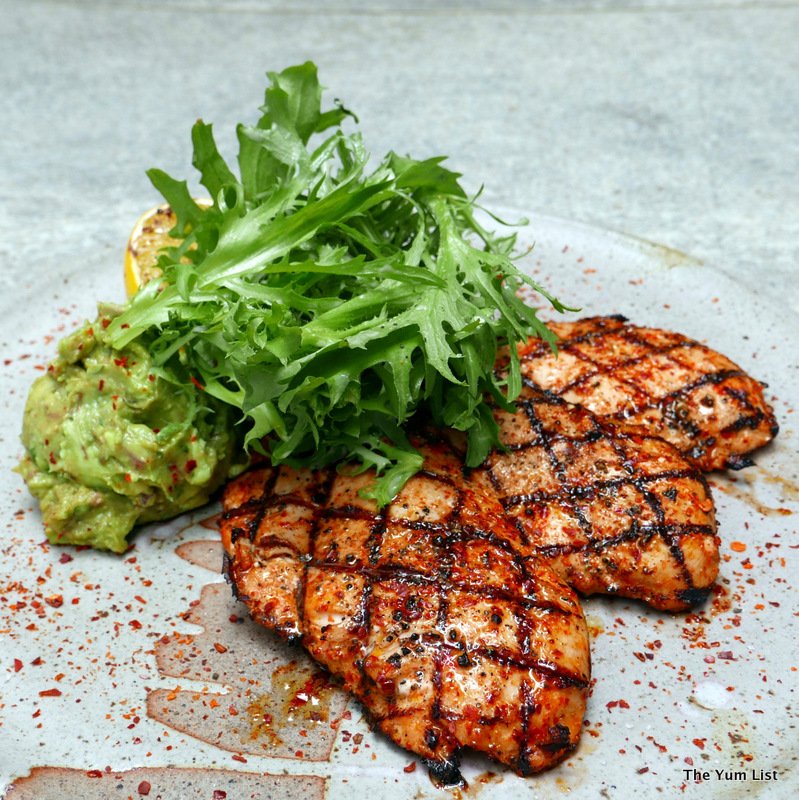 To accompany these dishes, we tried the Green Juice, combining green apple with herbs. The opening is tangy and sweet, almost citrusy; the parsley hits toward the end for a crisp finish. More dense is the Peanut Butter Smoothie, a rich concoction of chunky peanut butter, kale and berries. The berries offer a sweeter, more refreshing drink that is less rich than those made with banana. Adding a healthful kick is kale, which offers a very subtle flavor but cuts the thickness of the peanut butter.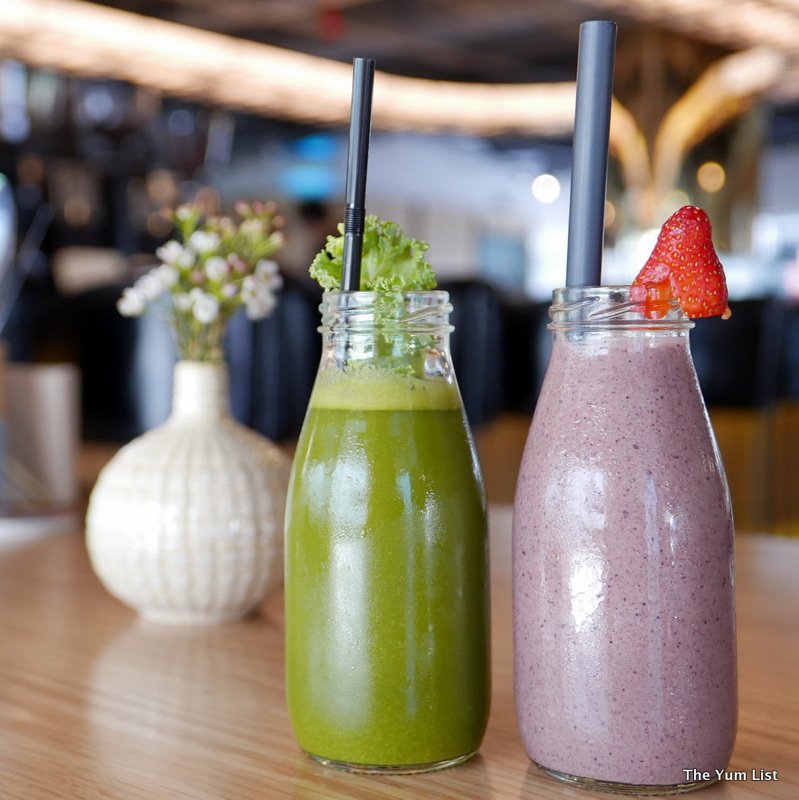 Sweets lovers will be awed by the stunning towers of French Toast. Crispy blocks of fried brioche float upon a lake of berry compote, fruity but not too sweet. Topped by vanilla ice cream and chunky, walnut crumble, this dish is nothing short of pure breakfast indulgence and would be a great option for families with children.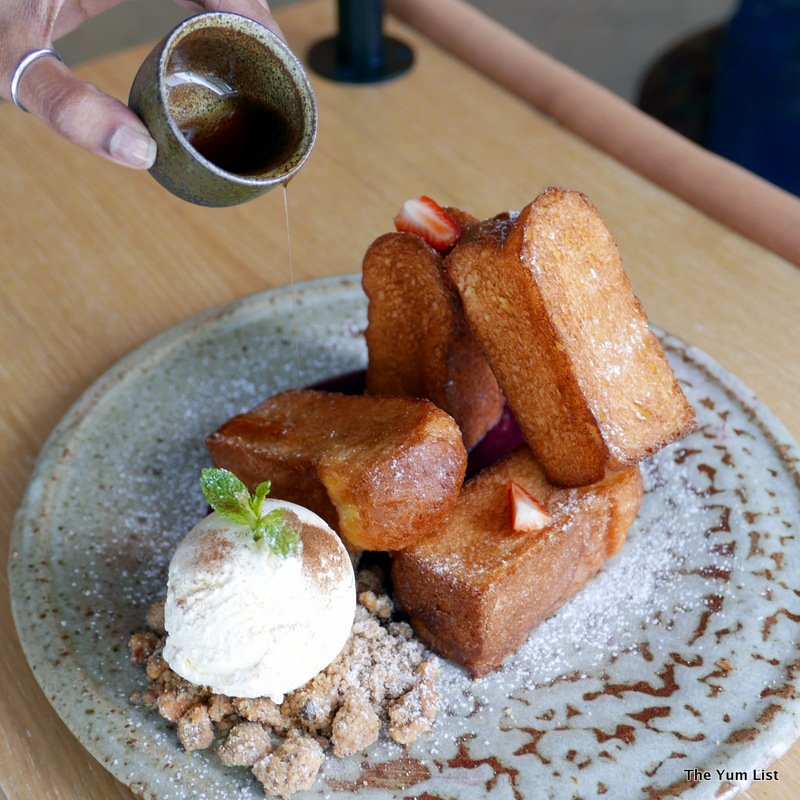 With our connections to Latin America, it was impossible to visit CMCR and not have at least a bite of the Churros. These "donuts" arrived soft in texture and nothing short of deep-fried decadence. The dark chocolate sauce and walnut crumble with crispy sugar bits only added to the richness.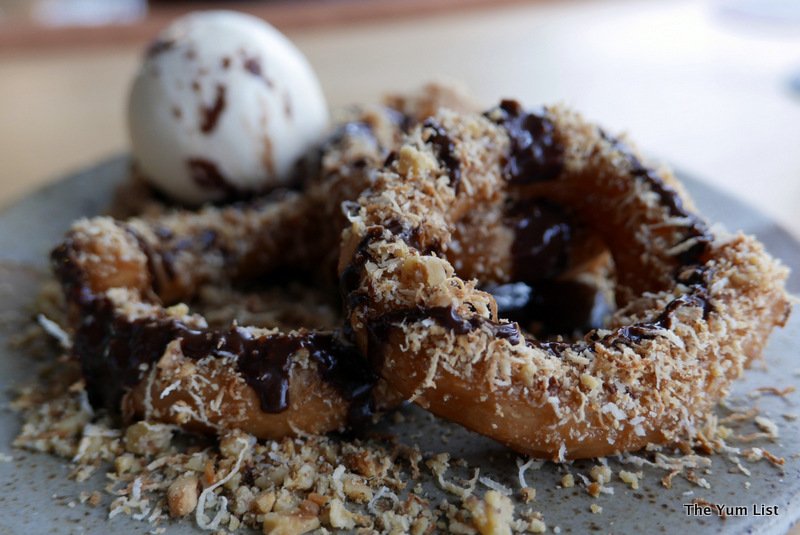 It's hard to imagine that we'd be looking for more after so much terrific food, but the filter bar was calling. Similar to a alcohol or espresso bar, the counter sits deep for guests to linger over their coffee and develop a more personal interaction with the barista. Like a wine-tasting–and CMCR does offer public coffee tastings from 1:00 – 2:00pm on Wednesday afternoons–Pablo was eager to showcase some of the specialty coffees the company is known for. For their filtered coffee, CMCR uses Kalita brand porcelain filter imported from Japan, with a flat bottom allows even more water to flow through the grounds than cone-shaped, 3-4 minutes to filter.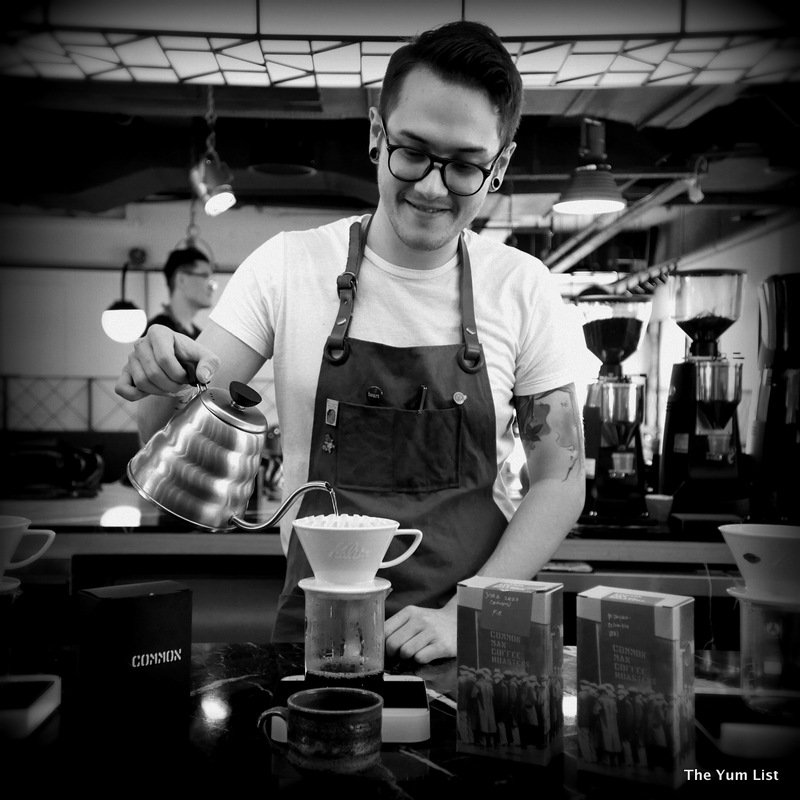 We settled on a small-batch coffee from Kiminda Estates, part of CMCR's "uncommon" series, from a six-acre farm located on the sides of Mount Kenya. The grower is a woman named Purity and Australian partner, Five Senses Coffee, has helped her improve her farming processes, increasing her yield and improving the price point. They have also assisted with self-processing and self-fermentation. CMCR's goal is to create a better environment and support for growers and to educate consumers about sourcing. Seems like it's working!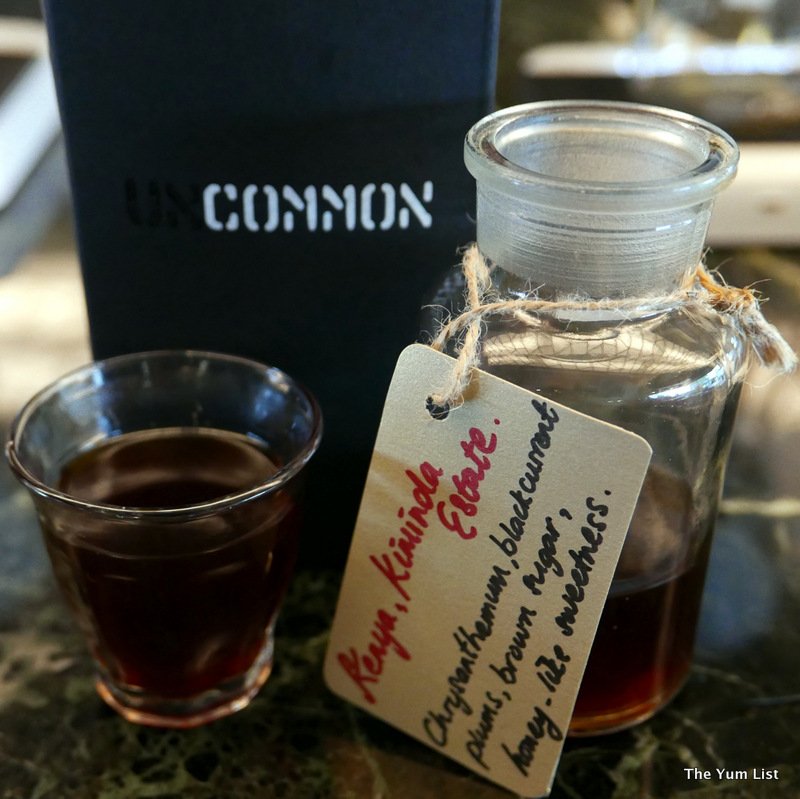 The filtering process looks more like science than any bartending setup I've seen. Water was measured in beakers and coffee weighed on a digital scale. One sniff of the grounds yielded an earthy aroma, with a hint of cinnamon bark. A little hot water was poured over the grounds first to saturate them and to release the natural oil and carbon dioxide before the actual filtering occurs. This allows the coffee to "bloom" into the "chrysanthemum, black currant, plums, brown sugar, and honey-like sweeteners" the coffee is known for. Preserving the sparkly nature of the acidic soil and phosphoric fertilizer, the filter produced coffee that was very fruity on the palate with a floral bouquet. This lovely coffee will be available in late January, but don't wait to try a specialty filtered coffee – CMCR has many others!
If you find yourself in a Starbucks rut and are looking for a great cafe to share with your friends, check out the specialty coffees on hand at Common Man Coffee Roasters!
Common Man is open daily from 7:30am – 6:00 pm, located near TTDI market in the same building as the Anytime Fitness centre. Parking can be found in the structure below. A dinner menu with drinks will be coming sometime soon in the new year.
Reasons to visit: Premium coffee of all types, including a special filtering process for specialty and small-batch varieties. Also, a wonderful cafe serving wholesome foods like quinoa salad and avocado mash.
Common Man Coffee Roasters
A-G-1 New Podium,
Plaza Vads, 1 Jalan Tun Mohd Fuad., TTDI
60000 Kuala Lumpur
Malaysia
+60 3 7731 7095
http://commonmancoffeeroasters.com/pages/cmcr-kuala-lumpur