Words: Aisling Cullen   Photos: Monica Tindall
I love tapas. And I haven't yet come across a person who doesn't like these small tasty dishes that originate from Spain. It's probably because there is such a wide variety of these plates that are great for sharing, bringing people together to enjoy an array of both cold and hot Mediterranean food.
Sentidos Gastrobar and Dining at Starhill Gallery showcases a number of these traditional dishes in a environment that's both chic and friendly. The décor at Sentidos is done in a time-honoured Spanish style, with a modern twist. You immediately feel like you are whisked away to a bodega in Spain, albeit a very stylish one. The rustic dark coloured walls and woods are warm and tavern-like. Monica, Caning and I settled into the cosy surroundings at Sentidos to try some appetizing dishes.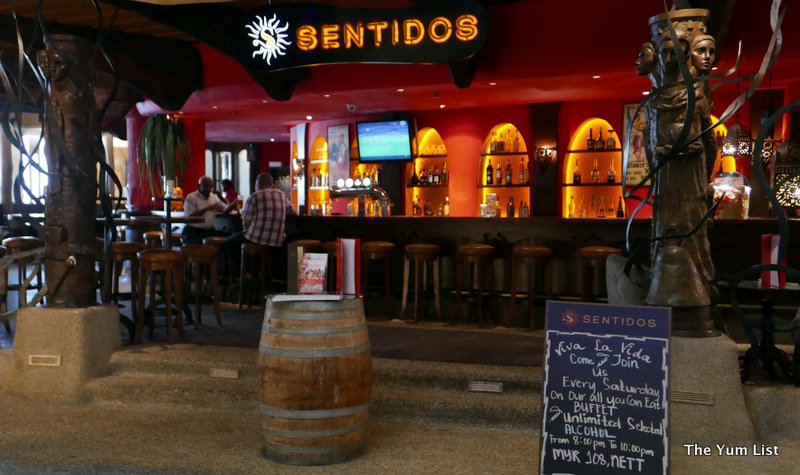 The drinks at Sentidos Gastro Bar and Dinin are really delicious and served in beautiful heavy glasses that keep them chilled for longer than a regular glass. We tried an Espresso Martini (RM35) to start, a classic pick-me-up. Raj, the manager and head mixologist, is very particular about the ingredients he uses in his cocktails. For the martini, he used a sugar syrup on the rim rather than sugar crystals, as he says the sugar sticks to ladies lipstick. How thoughtful!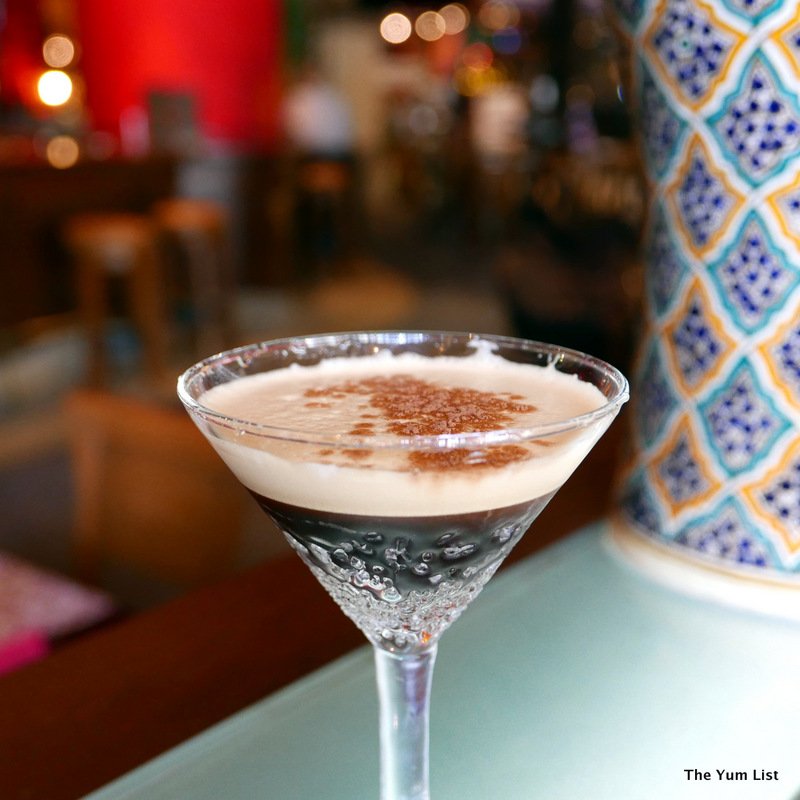 Next we tried the White Sangria (RM38), which was a favourite with all of us, especially Caning. This refreshing citrus-y drink has a mix of three juices, gin, bourbon, Tequila, triple sec, rum, white wine and a little something else that Raj says is his secret ingredient (I'm guessing Pernod or Ricard).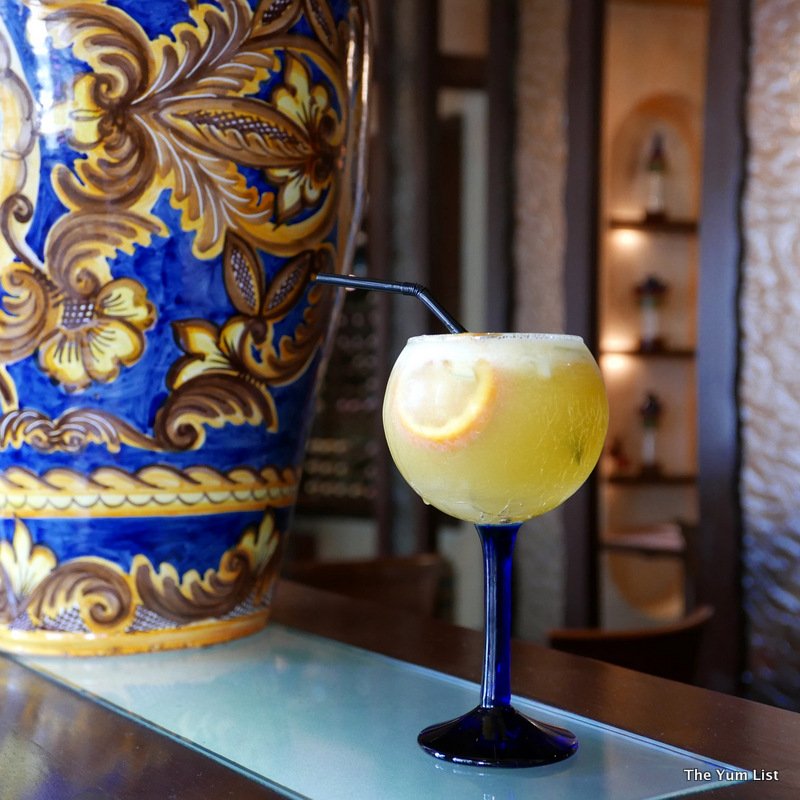 The Red Sangria (RM40) is a classic. Raj marinades the fruit in whiskey overnight nad then adds rum, triple sec, Bols mint, Tequila, red wine and 7 Up.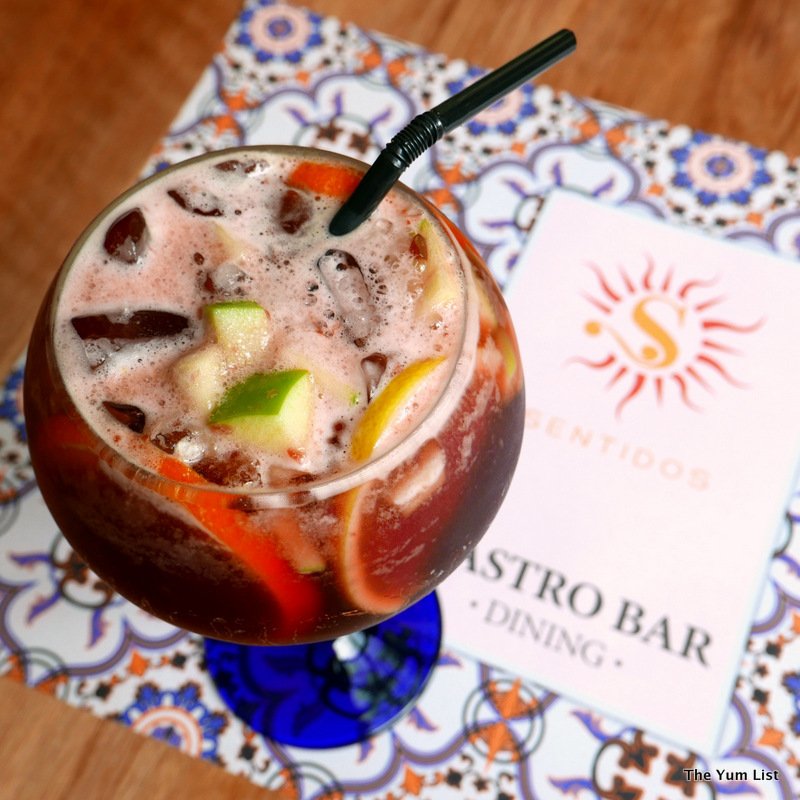 All this drinking made us quite hungry, and the Sautéed Garlic Tiger Prawns (RM35) arrived just in time. These three big, juicy prawns were drowned in a mix of chili, garlic and olive oil. A perfect start to whet our tastebuds (and the sauce was wonderful with the complimentary garlic bread served with our drinks).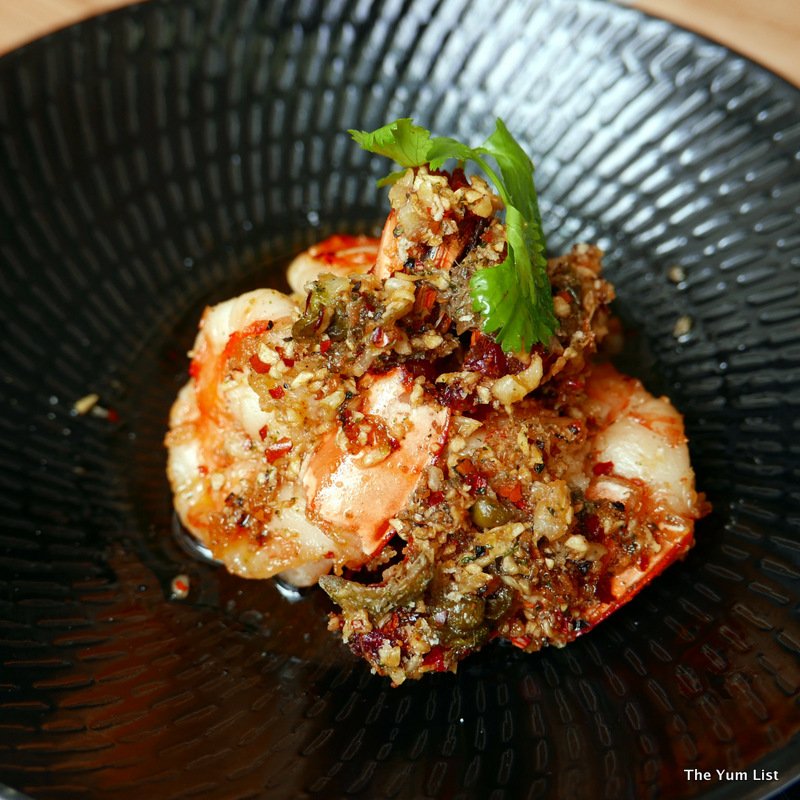 The Oven Baked Spiced Chicken (RM25) consisted of chicken patties cooked in a cream and cajun sauce. The gentle spice of this dish was balanced by the creaminess of the sauce.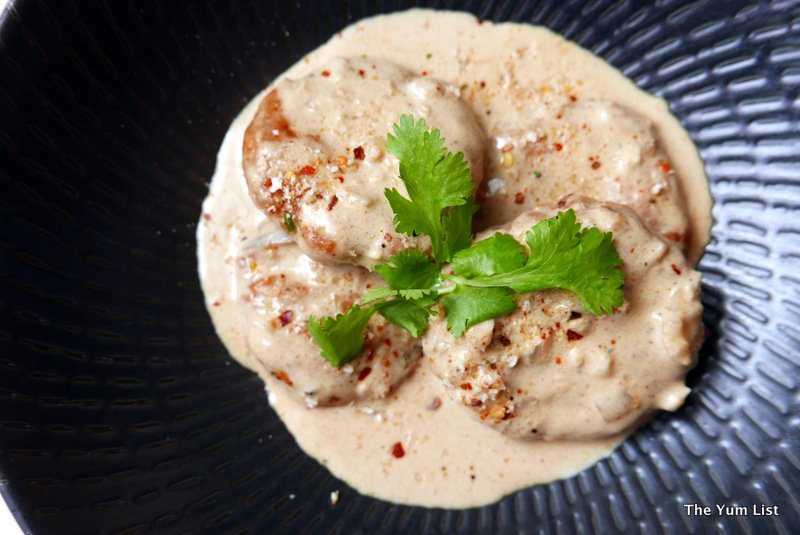 Next up was the Prawn Avocado Salad (RM32), which combined huge tiger prawns with plenty of avocado and a citrus dressing. This dish was very generously portioned – more than enough for us all to share.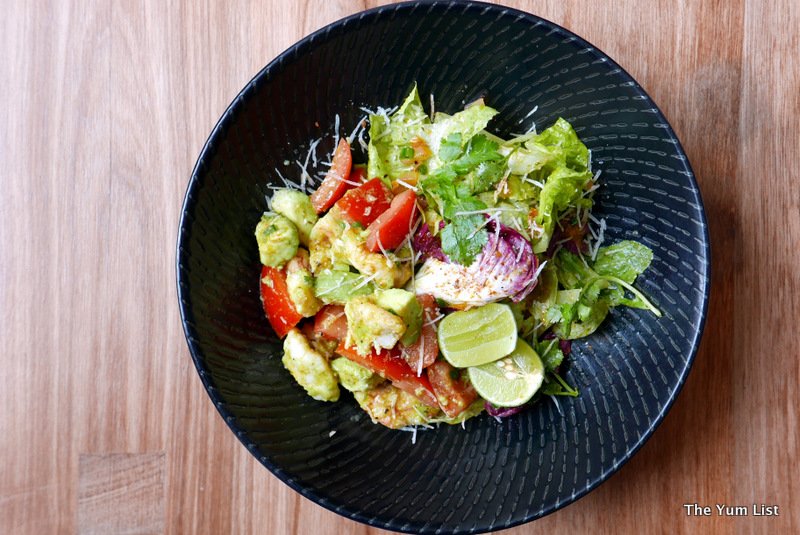 The Oven Baked Herb Mushrooms (RM18) were big and meaty, a combination of portobello, button and king abalone mushrooms. Topped with toasted breadcrumbs and plenty of herbs and garlic, this was one of my favourite dishes.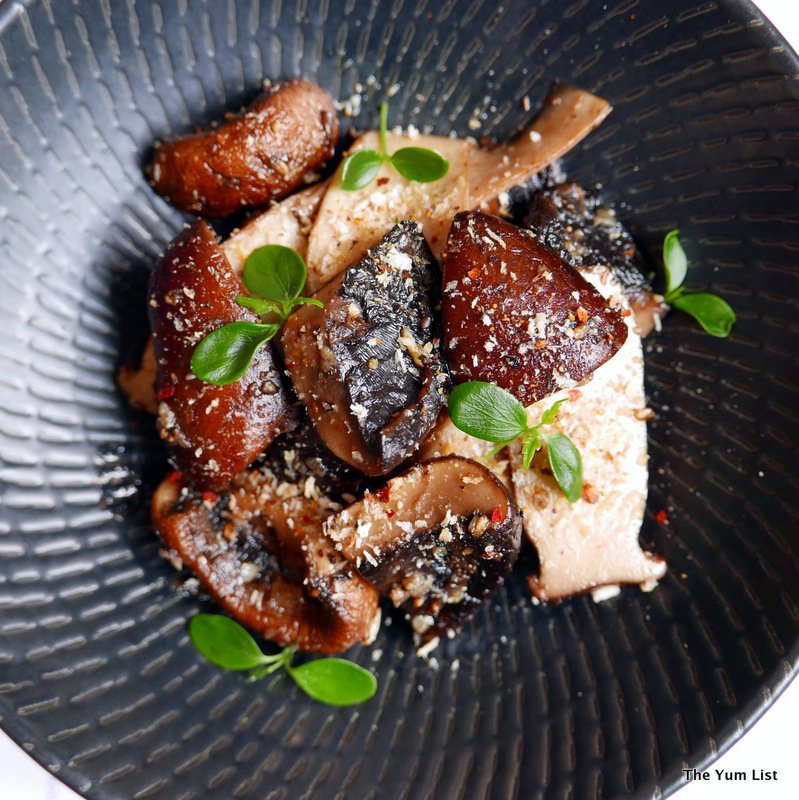 The Tacos are a specialty of Sentidos Gastro Bar and Dining. We tried the Grilled Flank Steak Tacos (RM32) and the Baja Chicken Tacos (RM28). For each of these dishes, three corn tacos are loaded with shredded lettuce, mashed avocado, pico de gallo, cilantro and cheese. The crunchiness of the taco combined with the fresh salad and tender meats was very satisfying.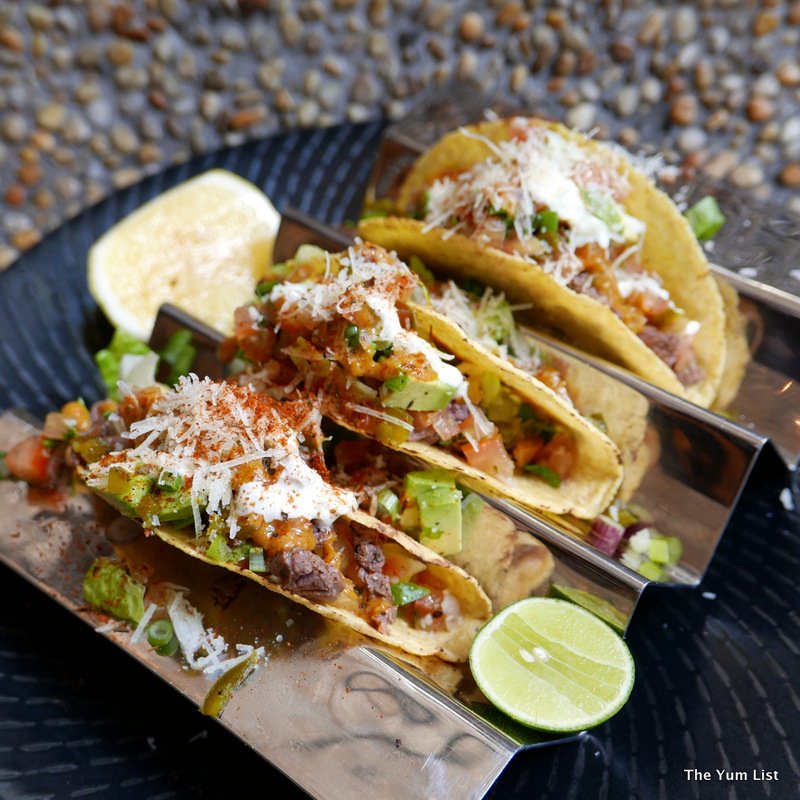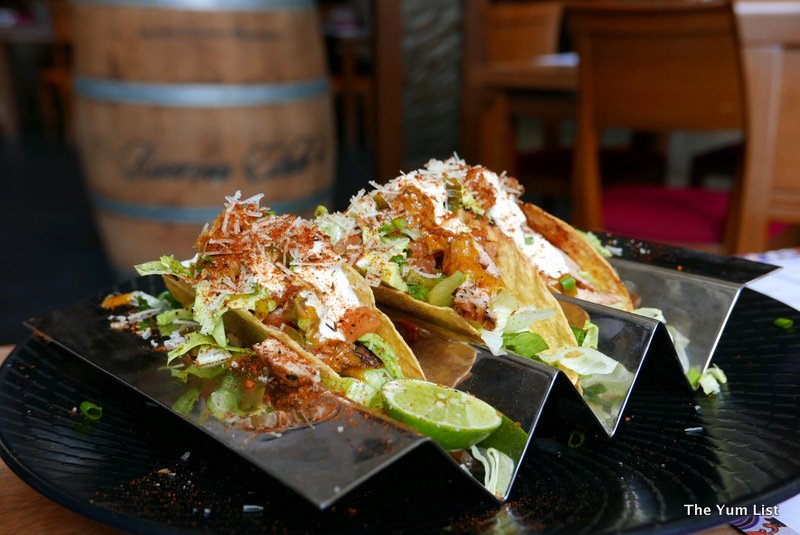 On to our final savoury dish and the highlight of the sharing dishes, the paella! There are four different types of paella on the menu and we tried the Marisco Paella (RM78). This classic dish served in a pan was loaded with a variety of seafood including prawns, clams, mussels and squid. The sweet taste of saffron and roasted garlic, and a touch of chili balanced this dish nicely. We also really enjoyed the addition of chickpeas in the paella.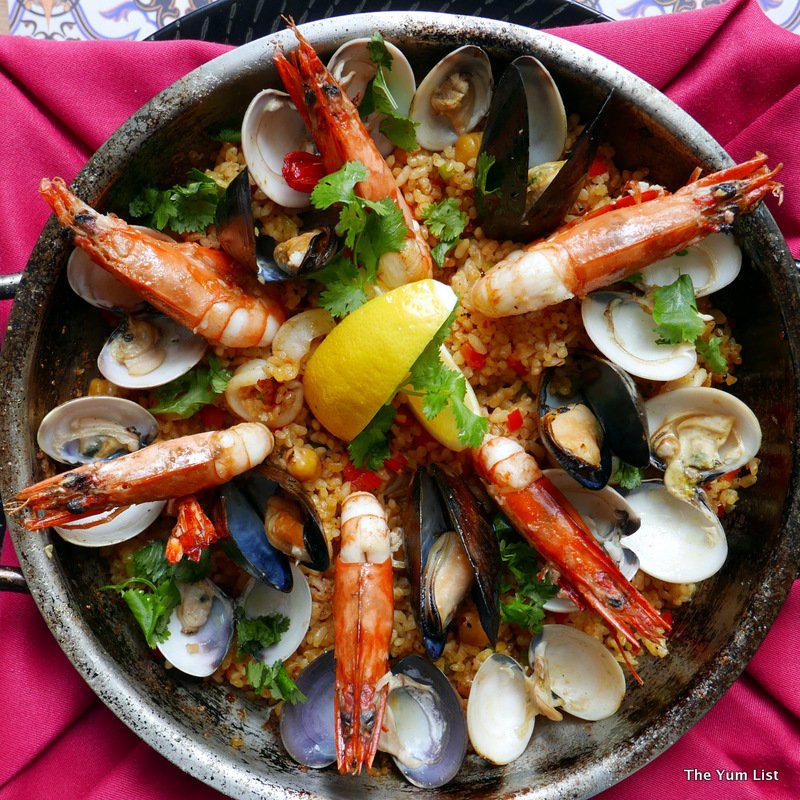 For dessert, the Churros Mexicanos (RM20) are a must have! The churros are wonderfully crispy and the sweetness of the sugary coating contrasts well with the not-too-sweet dark chocolate fudge dipping sauce. These are one of the nicer churros that I have tried in KL so don't miss them while dining at Sentidos Gastrobar and Dining.
One of the best deals that I have come across in a while is the Viva La Vida Spanish Buffet at Sentidos Gastro Bar and Dining which is held every Saturday from 8pm – 10pm. For RM108 nett, there is a buffet with free flow alcohol including beers, wine, sangria and several cocktails or mocktails. What a great offer for a Saturday night! Over 60% of the a la carte menu appears at the buffet.
Reasons to visit: Well-executed classic Spanish tapas, really great churros, stylish surroundings, don't miss the White Sangria and the Viva La Vida buffet on a Saturday night.
Sentidos Gastro Bar and Dining
Feast Village
Starhill Gallery
181 Jalan Bukit Bintang
Kuala Lumpur 55100
Malaysia
www.feastvillage.com
+6 03-2145 3385
Open daily, 12pm – 12am. Last orders at 11.30pm.