Words: Claire Horn Photos: Monica Tindall
While the renowned Shangri-La Hotel undergoes some renovations, which are due to be unveiled in February 2017, the Lobby Lounge is now host to a magnificent Weekend High Tea Buffet- a feast for both your eyes and your stomachs.
Set against a stunning backdrop of floor to ceiling glass panes with an exquisite view of the hotel gardens, complete with bubbling fountain and coy carpe pond; it is an idyllic way to spend a relaxed Saturday afternoon.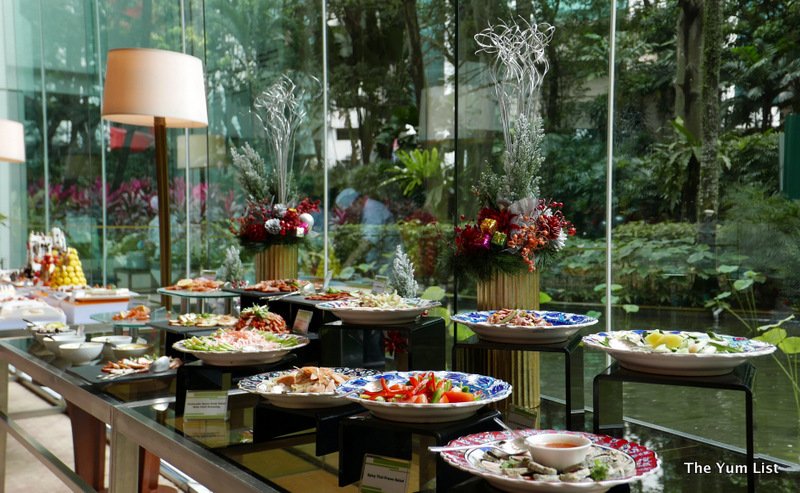 From local to Western and savoury to sweet, the new buffet seeks to ensure that no one goes hungry with one specialty station or another to suit everyone's tastes. The lavish spread runs from 12 noon til 3pm on weekends for RM120 nett per person and patrons will be beyond spoilt for choice. I couldn't possibly cover every dish, although I certainly put in a strong effort, so here are the highlights from a wonderful afternoon!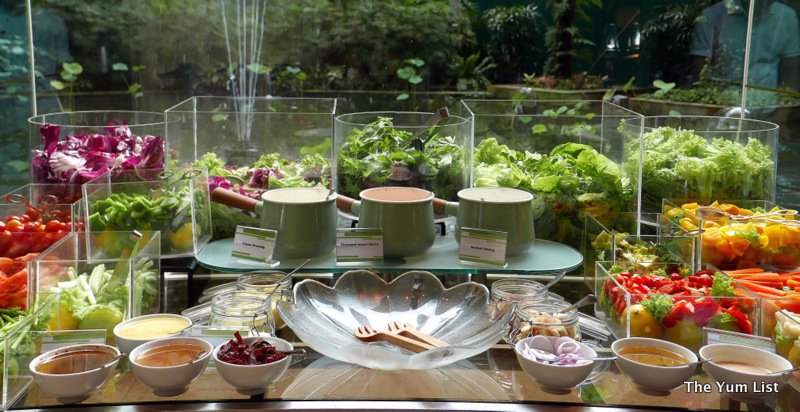 If you're a fan of fish roe then you will be glad to know they have a fully stocked Caviar Bar with blinis and all the condiment trimmings. The fresh seafood on ice is really something to rave about as the oysters, scallops and prawns were all delicious as can be, plus you can't beat that icy chilled freshness. I personally adored the array of sushi on offer, not to mention the beautifully cured smoked salmon. This went down a treat with the 'Build your own Salad' station where I piled on the various toppings and sauces on offer. I must also commend the pastry chef on the beautiful selection of homemade fresh breads; my favourite was a small white roll with a garlic and cherry tomato centre- simply delicious.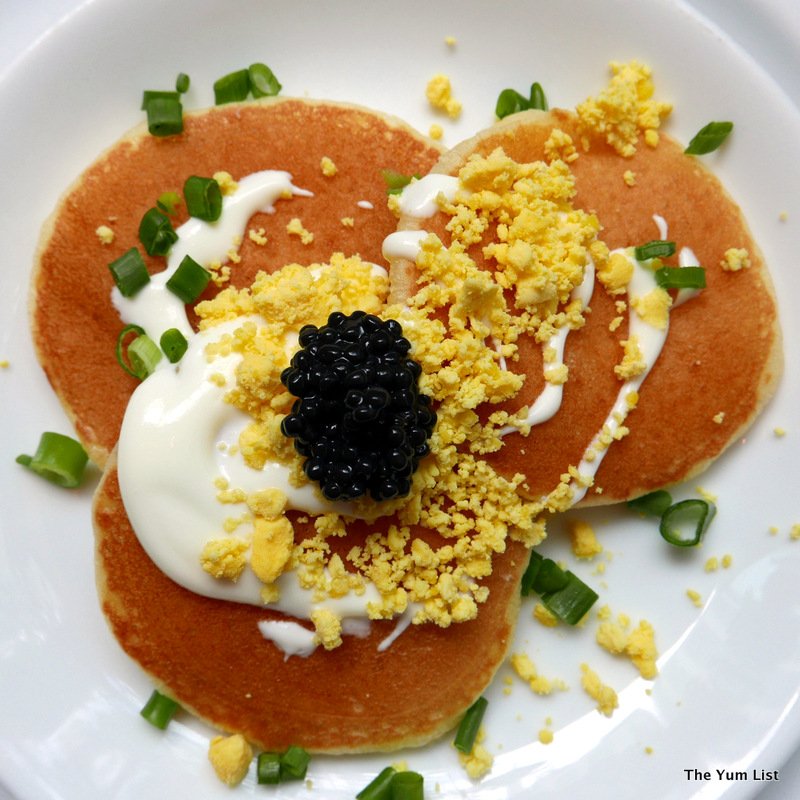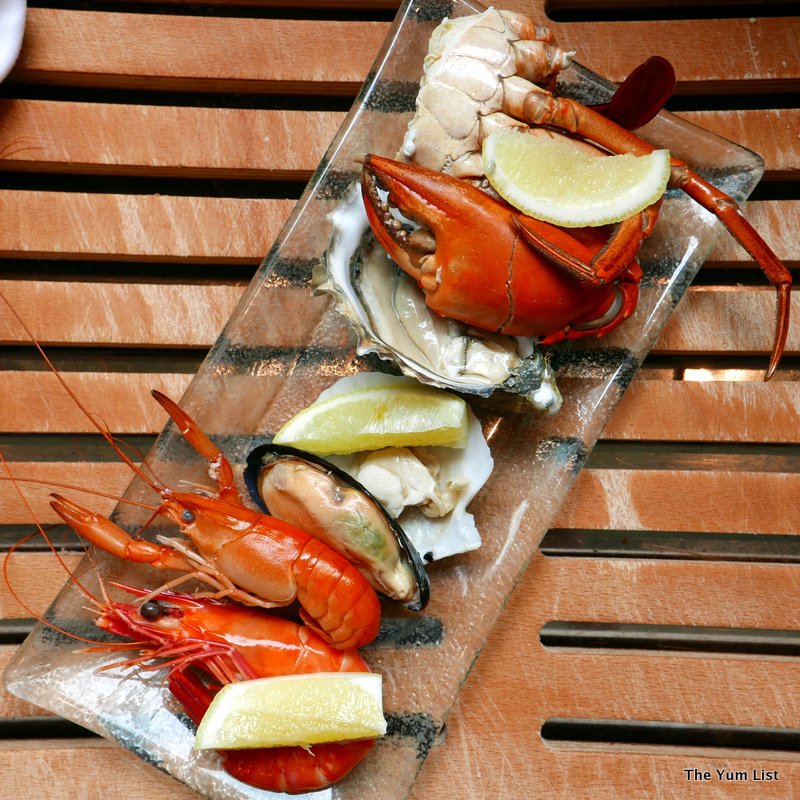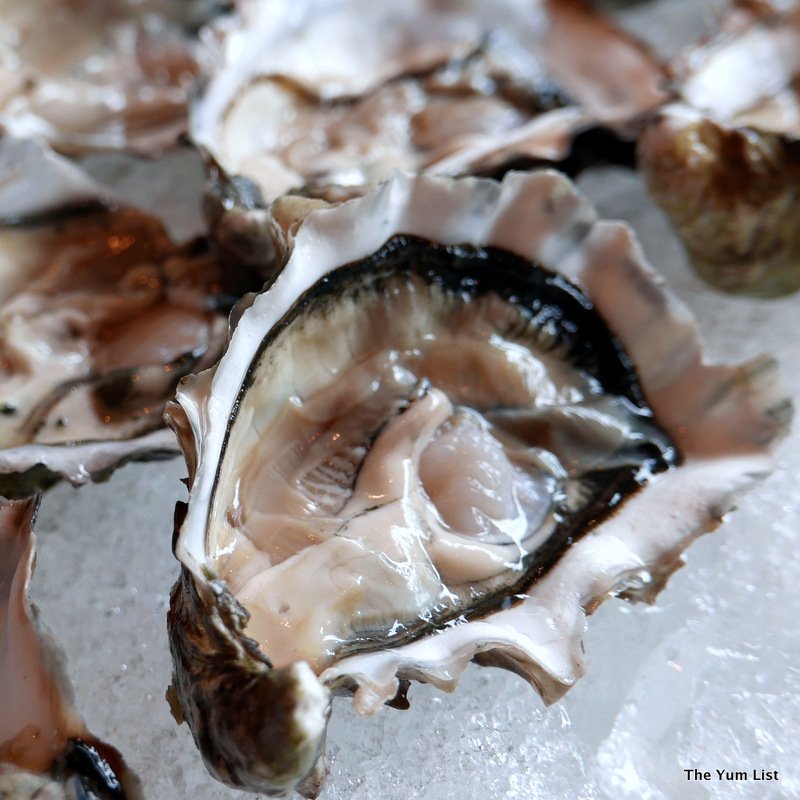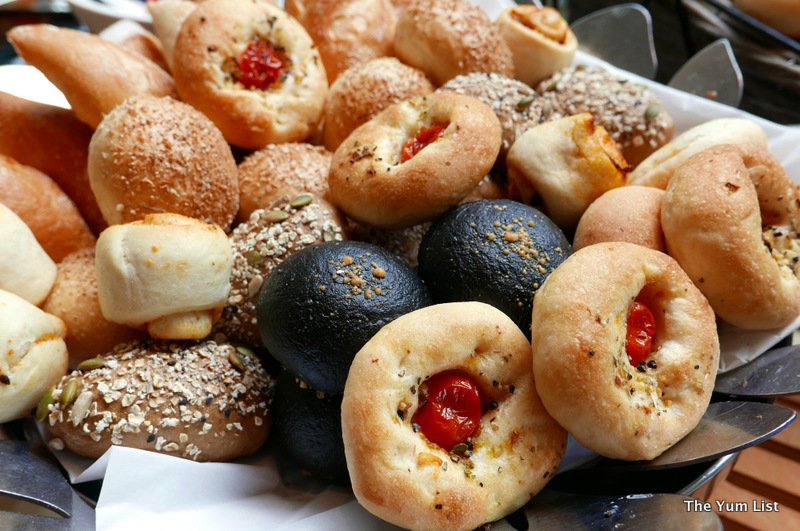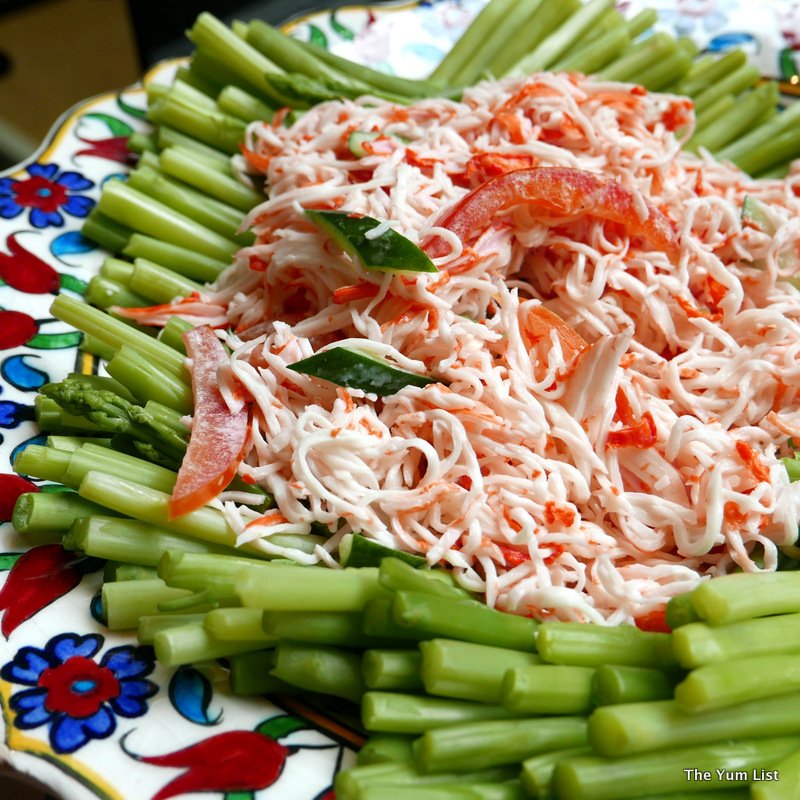 We also tried an assortment of appetisers and various dishes from the local selection including the classic Chicken Satay which had a lovely crisp peanut coating and the strong sour flavour of the wonderfully cooked Assam Pedas fish. Being a true carnivore, the highlight of the mains for me was the Australian grain-fed prime beef at the carvery station. The meat was wonderfully tender and served with a rich jus, but the real star was the accompanying cheesy potato gratin. Layer upon layer of flawlessly cooked potatoes in a creamy cheese sauce, all baked to perfection. I ended up going back three times because it was just that good!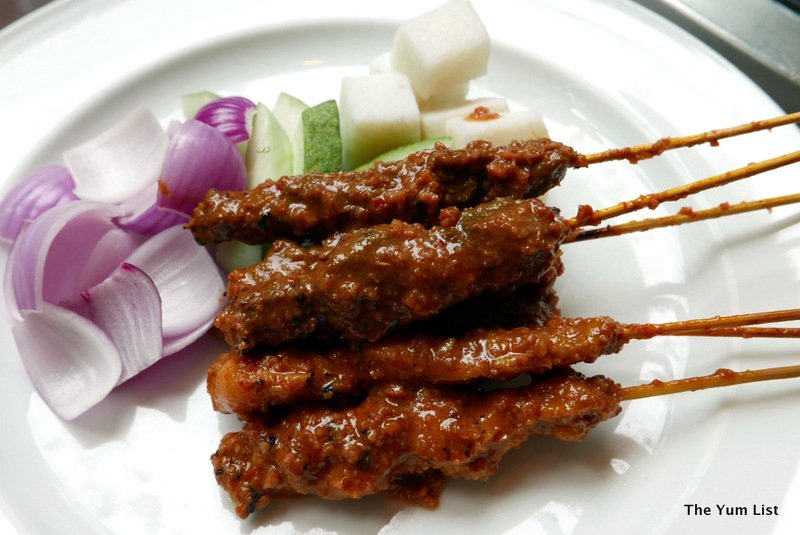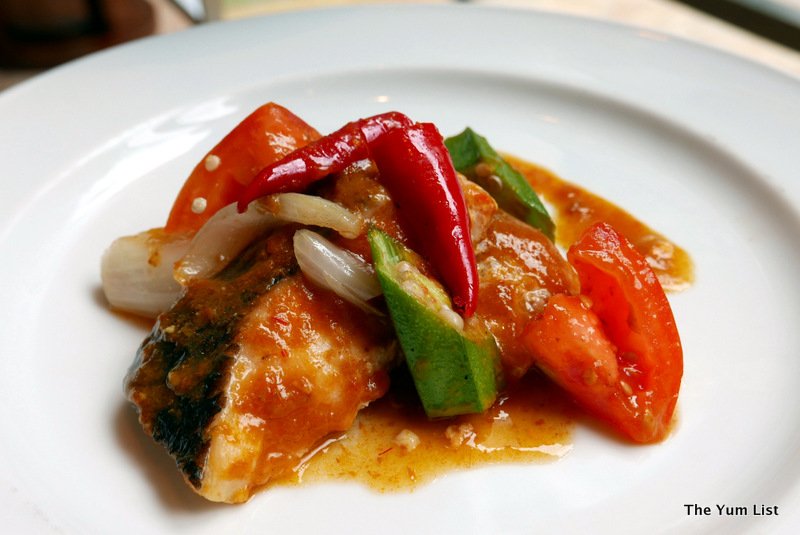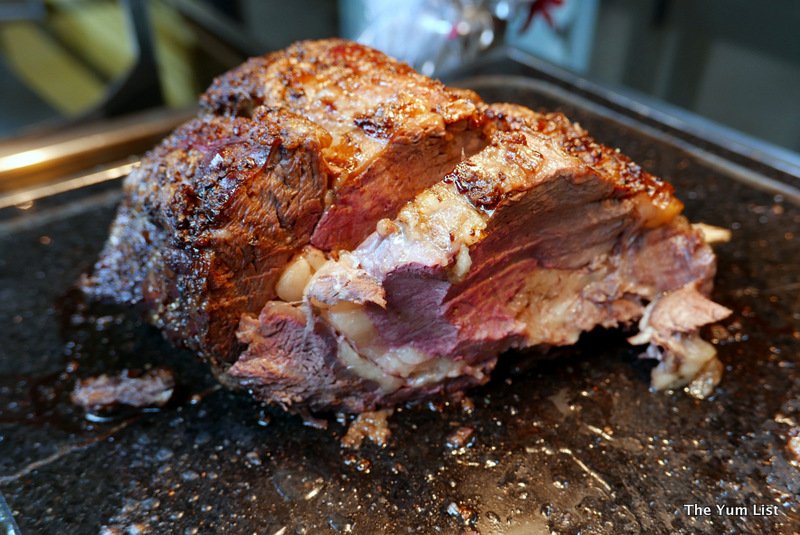 Once we had had our fill of savoury fare, some made a bee-line for the fresh fruit station, while I loitered next to the decadent chocolate fountain in awe. I was truly blown away by the double flavoured contraption sprouting thick milk chocolate out of one side and creamy white chocolate out of the other. I made sure to load up on skewers with fresh strawberries, apples and marshmallows before coating them all in warm chocolatey goodness. My indulgences didn't stop there as I raided the mini desserts inhaling tiny pots of crème brulee with crisp sugary tops and gooey custard like centres. I finally settled on the combination of a fresh crepe, Spanish churros, fresh fruit and caramelized banana; if only I had had room for a scoop of vanilla ice cream on top, then it would have been sublime.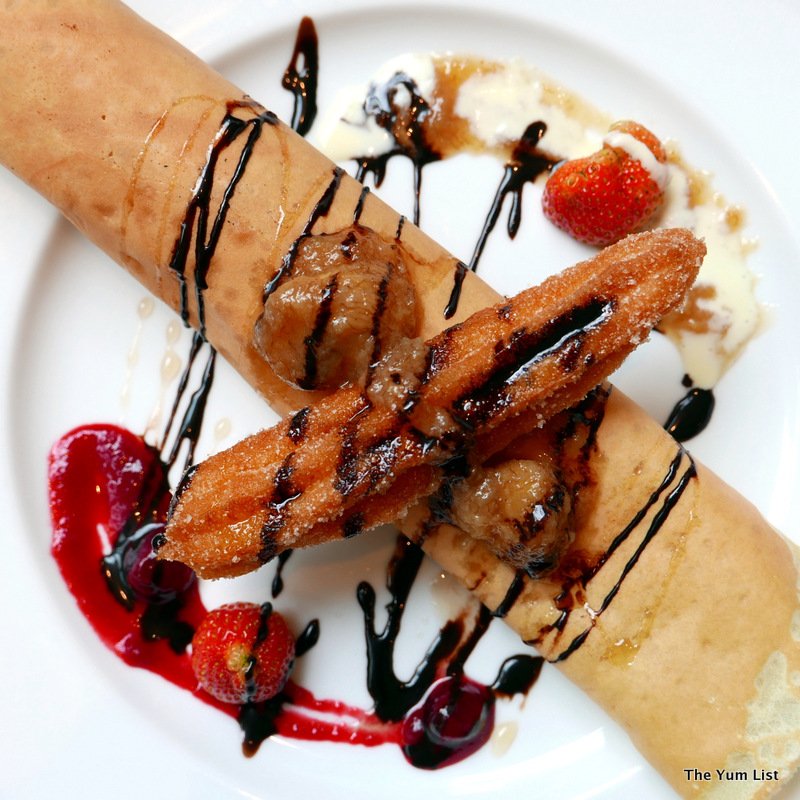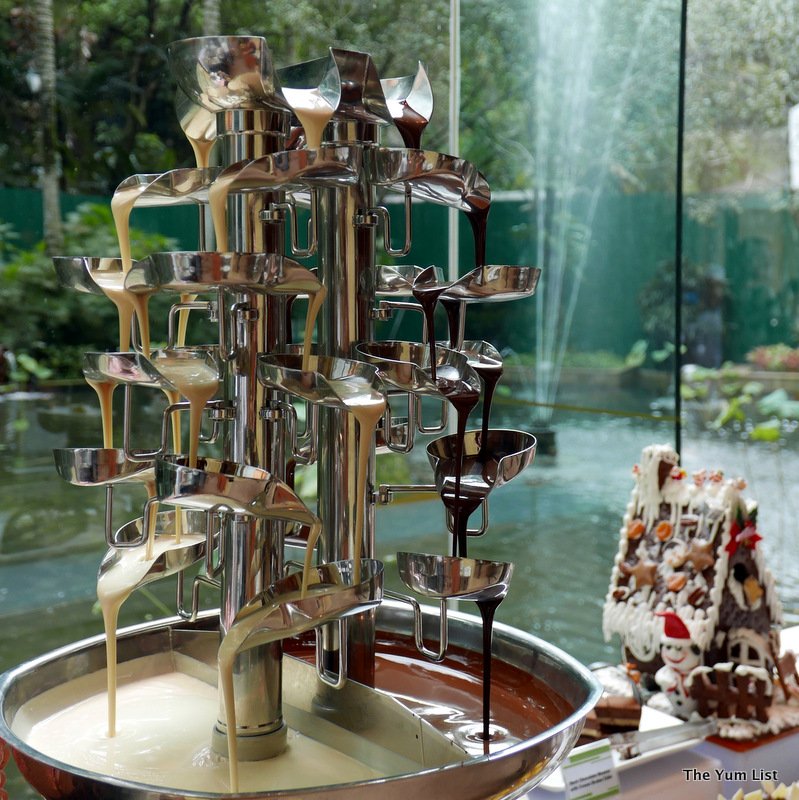 There was also a large choice of beverages on offer including teas, coffees and fresh fruit juices to wash down the hefty buffet. I would recommend starting light on the fresh seafood, loading up on the carvery as a main and finishing strong with the heavenly desserts. As with all good buffets, the key is to pace yourself. Make sure to pay a visit during the festive season as the hotel has some outstanding decorations in the lobby, including a Christmas tree adorned with 150 marzipan figurines, each hand made by the pastry chef!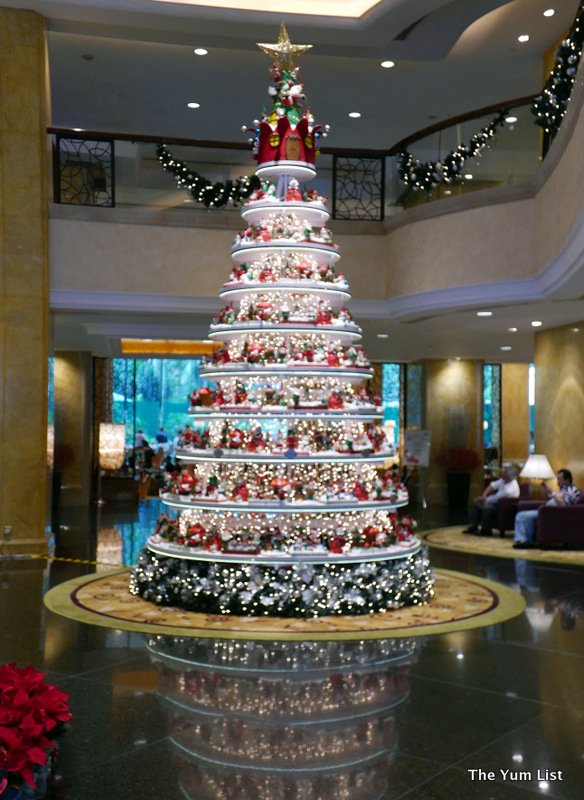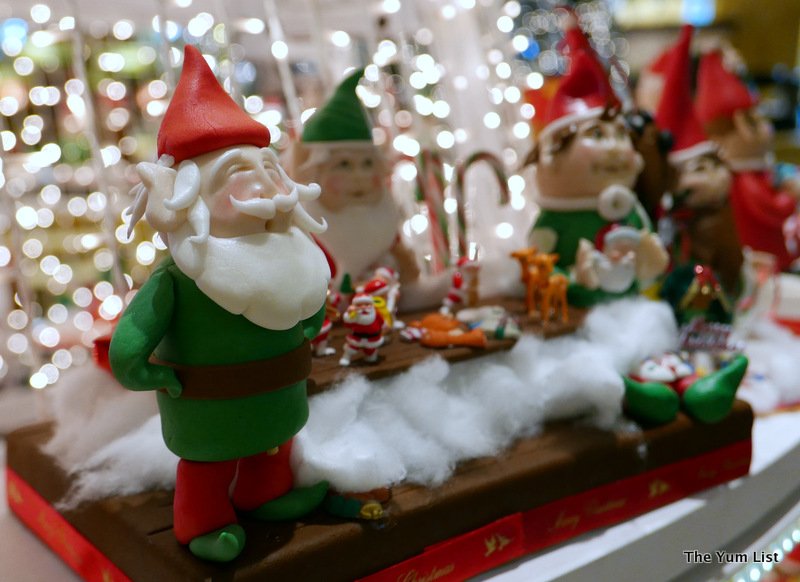 Reasons to visit: The caviar bar, carvery, stunning view and of course THAT chocolate fountain!
Shangri-La Hotel Kuala Lumpur
11 Jalan Sultan Ismail
50250 Kuala Lumpur
+60 3 2074 3900
[email protected]
www.shangri-la.com/kualalumpur