Words: Katrina de Laszlo     Photos: Monica Tindall
I can't believe that I had never thought to do this before. What a simple, yet, genius idea. Note to self: Book yourself into the spa upon arrival at your hotel to help speed up the unwinding and relaxation process, which can so often take days to achieve. Switching off successfully at the start of a holiday can be especially difficult if you've had a busy lead up to going away like we both had. After a particularly early start to catch our flight to Bali, a visit to Acqua Perla Spa at the Double-Six Luxury Hotel was exactly what the doctor ordered.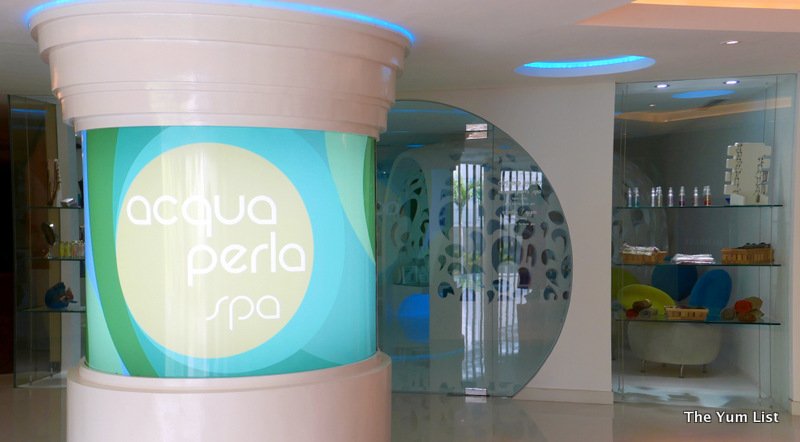 Following a speedy in-room check-in, we dumped our bags and headed down to the spa. We were greeted by a smiling therapist in the immaculate and contemporary reception and ushered into a cosy, cocoon-like seating area. Whilst we waited for our welcome tea (a delicious, freshly made concoction of cinnamon, lemon, ginger and honey) we were able to test out the massage oils on offer which were displayed beautifully in ceramic bottles. I chose the uplifting oil of the day which had a ylang-ylang base and Monica went for the detoxifying oil with a strong peppermint aroma for our upcoming massages.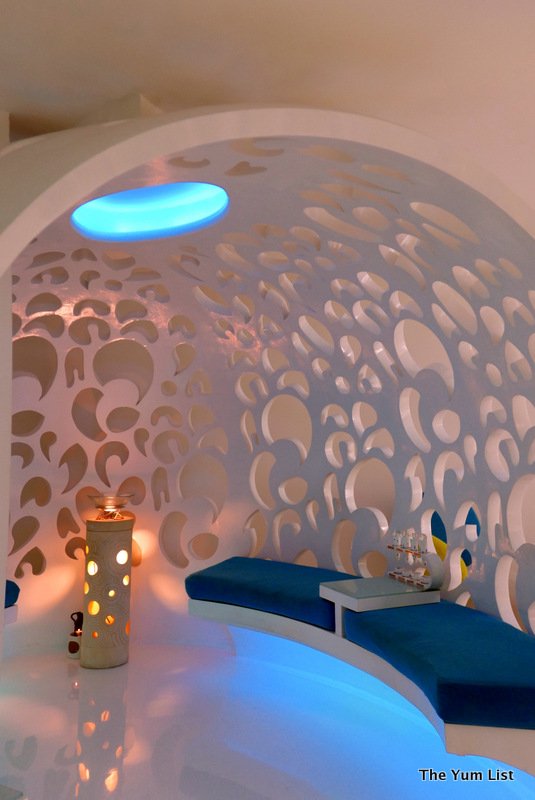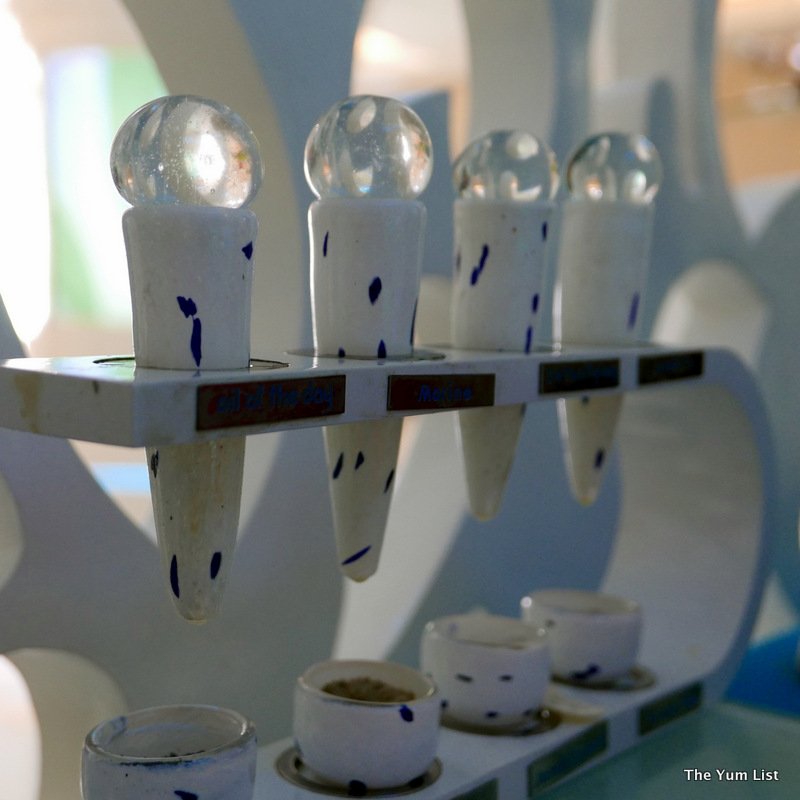 The spa therapist gave us a knowledgeable introduction to the treatments we were going to enjoy and guided us to the changing room where we jumped into our swimwear, donned a bathrobe and headed out for the first treatment: the 'Sensorial Hydro Trail' (IDR 450), a 30 minute treatment taking you through a series of six different hydro chambers.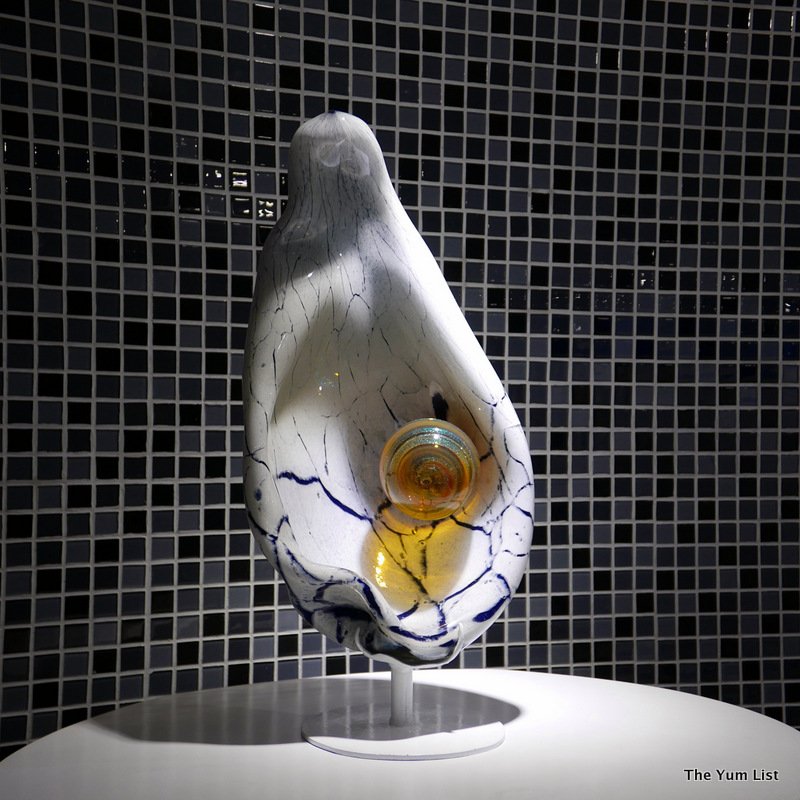 Monica was ahead of me on the Hydro Trail. A few minutes in, there was an ear-piercing scream that set my pulse racing. What on earth could have happened to her?! Fear not, there wasn't a shark in the pool or a poisonous spider on the wall as one might have imagined by the intensity of this scream, it was just the shock Monica received when the extremely powerful 'Surf Shores Pressure Waterfall' started, almost knocking her over (the scream was soon followed by giggling and sounds of utter joy)! For a moment I considered whether I needed to continue on this trail, but as soon as the water jets started in the, not so tantalizingly named, 'Cellulite Cave' (a huge tiled seat with multiple water jets positioned around your backside, upper thighs and calves) I knew that I wanted to keep going, in spite of any dangers that lay ahead! After a stop at the 'Ice Geyser Cave' (a small section with a bowl of crushed ice that you rub all over your body), a stroll through the 'Lateral Jet Room' and a brief spell in the 'Rainforest Cave', we ended the trail in the Hammam steam room where a therapist offered a Cendana Scrub Exfoliation Therapy and left us to enjoy the steam. The highlight of the trail was certainly the power of the water jets in the waterfall and 'Lateral Jet Room'. The water gave us a wonderful massage and accurately targeted specific areas of the body.
Acqua Perla Spa was designed and conceptualised in 2014 by spa guru Fabrice Garrigues from The Private Spa Co., taking his inspiration from water and the ocean. The spa lists an extensive menu of health, beauty and wellness treatments, everything from a 17 minute Resonance Chamber session to a 6-hour marathon 'Queen of the Nile' spa session. It is open to members of the public in addition to guests and is a space of tranquility amidst the hustle and bustle of Seminyak. There are six spacious and inviting treatment rooms in total; three singles and three doubles.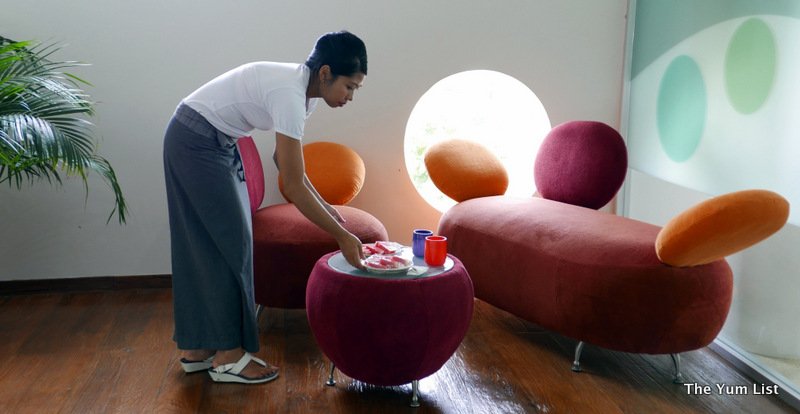 Our next treatment, a one hour 'Balinese Microcosm Massage' (IDR 750) was in one of the double rooms. I was extremely impressed by the massage skills of my therapist and enjoyed the ancient Balinese aspect of the massage, which involved cross-friction, long strokes, thumb and palm pressure, combined with the familiar full body oil massage. I could have happily stayed for at least another hour or two, but unfortunately we had people to meet and places to be!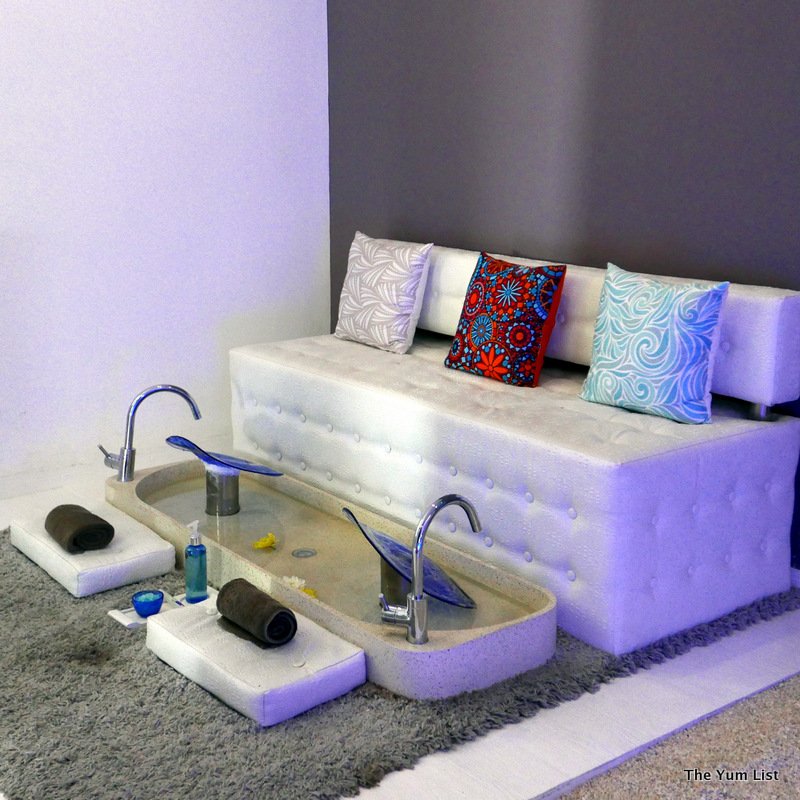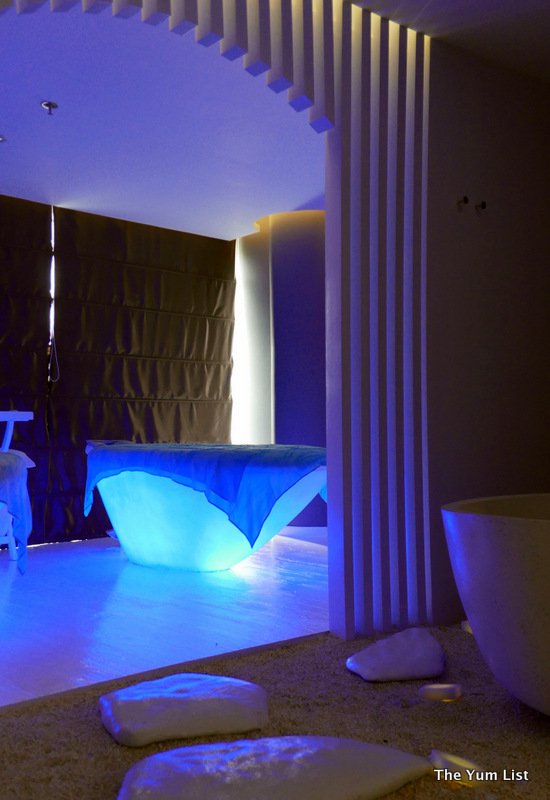 Without a doubt, the decision to visit the Acqua Perla Spa at the start of our stay was a wise one. Beautifully relaxed, we were then ready to take on the rest of Double-Six Luxury Hotel. The spa therapists helped to make our visit an enjoyable experience with their friendly and professional attitude. In addition to the treatments, the spa houses the hotel gym and yoga and pilates studio.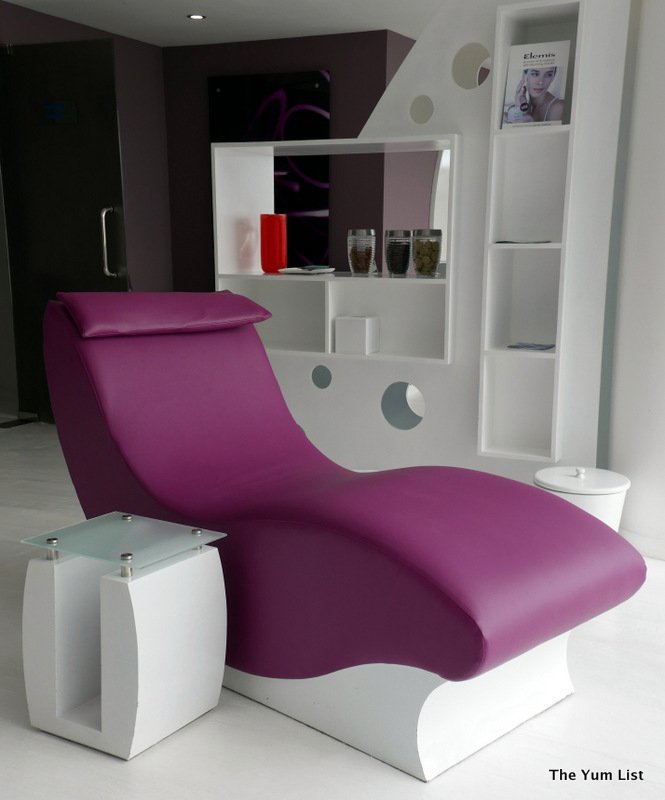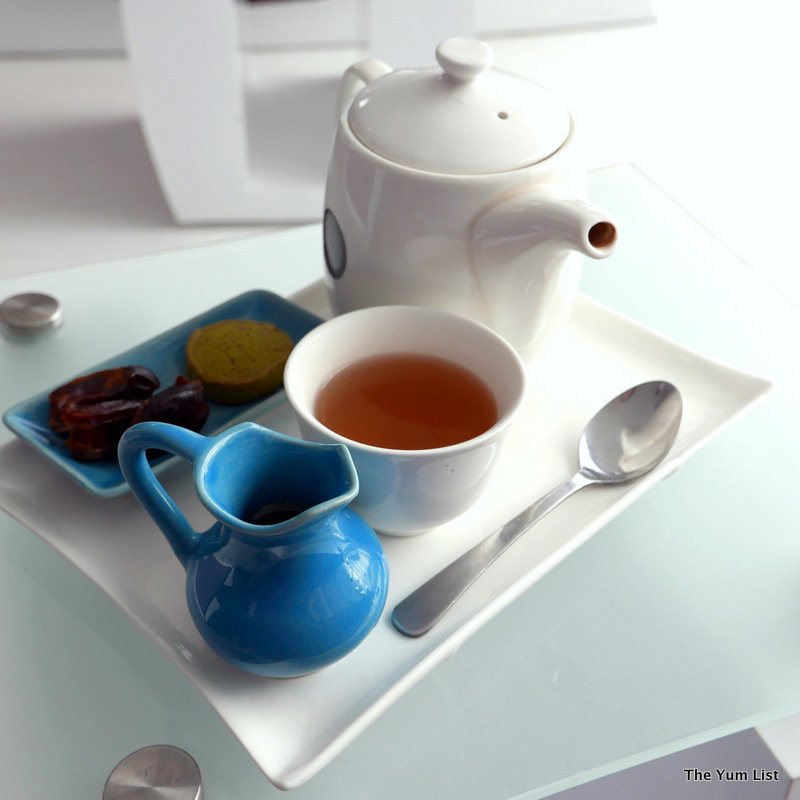 Reasons to visit: Acqua Perla Spa is home to Bali's only Sensorial Hydrotrail and with such an enormous menu of treatments on offer, there is bound to be something for everyone. The Balinese Microcosm Massage comes highly recommended.
Prices are listed in Indonesian thousand Rupiah and are subject to 21% government tax and service charge.
Acqua Perla Spa is open every day from 8am to 8pm.
Acqua Perla Spa at Double-Six Hotel
No. 66 Double-Six Beach
Seminyak, Bali, Indonesia 80361
+62 (0) 361 8499189
[email protected]
www.acquaperlaspa.com