Words: Aisling Cullen    Photos: Monica Tindall
Wild Honey has to be THE place in Singapore to have a satisfying breakfast all day long. It's been around since 2007, bringing creative brunch style dishes from all around the world including Mexico, Greece, Norway and Tunisia. Monica and I were really excited when we found out it was opening a Malaysian branch in Pavilion Mall. As we were doing an early morning review, I arrived with an empty stomach and great expectations to try their scrumptious food.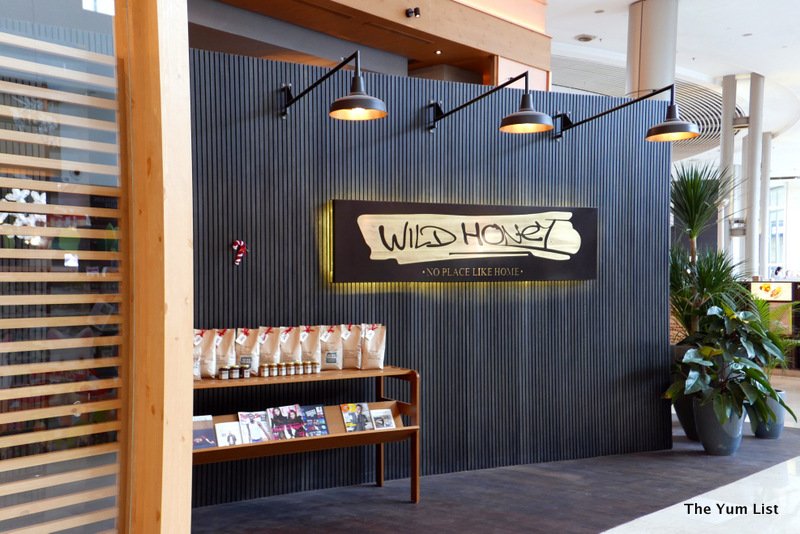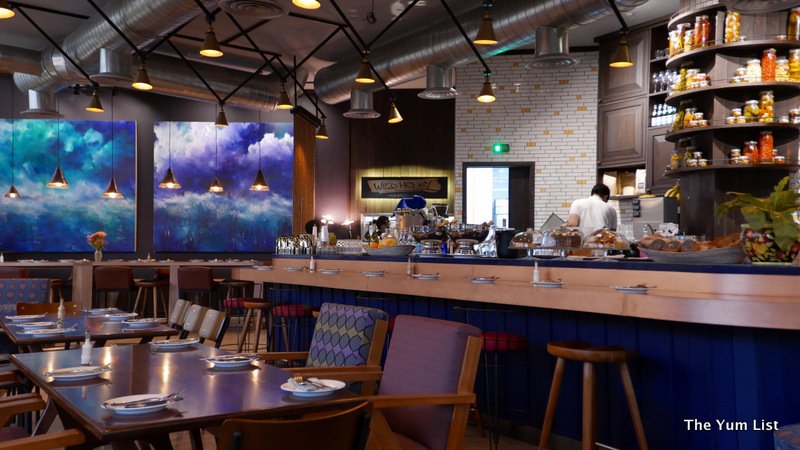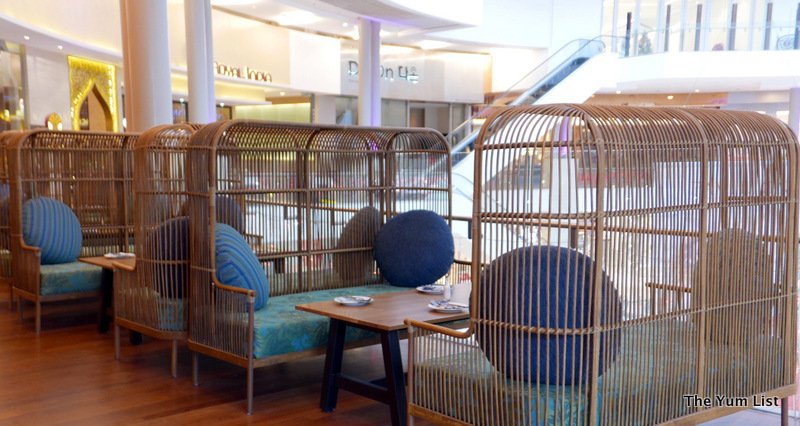 On first glance, we loved the menu. It is divided into meat, vegetarian and fish breakfast dishes, and there is also a selection of salads, sandwiches and tarts. On top of the menu there is a guide clearly showing what dishes are gluten-free, dairy-free, egg white options, or how they can be adapted to your tastes. Breads are carefully sourced – the head chef told us that it took over six months to find the right variety of breads to compliment the dishes and their ingredient sourcing is of the highest quality.
We started by trying out some coffees and drinks which were fun and different. Beans from Common Man Coffee Roasters are my favourite – the cappuccino (RM12) at Wild Honey was smooth and satisfying, served with beautiful latte art.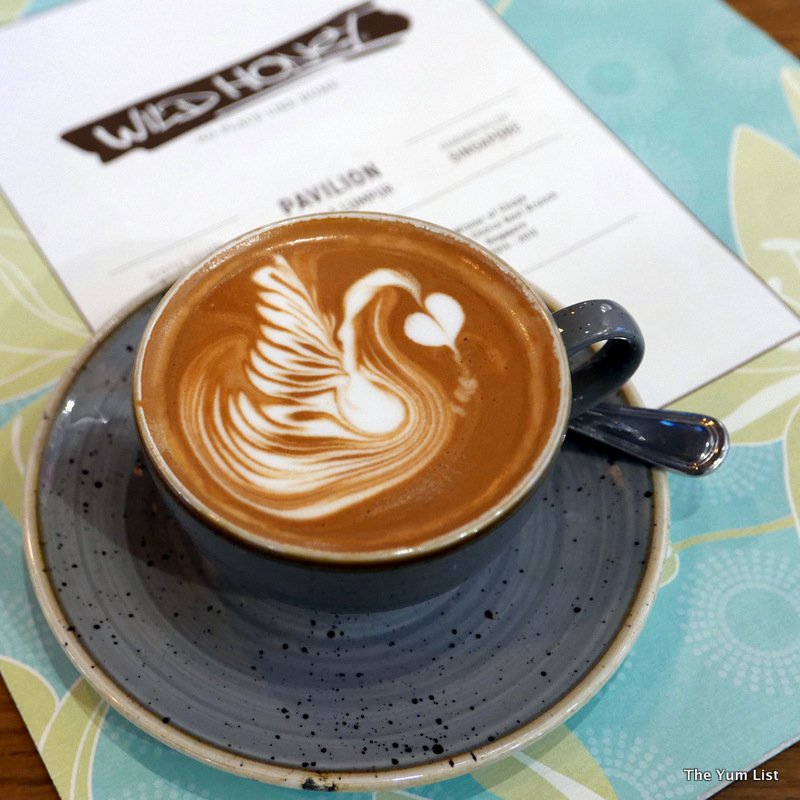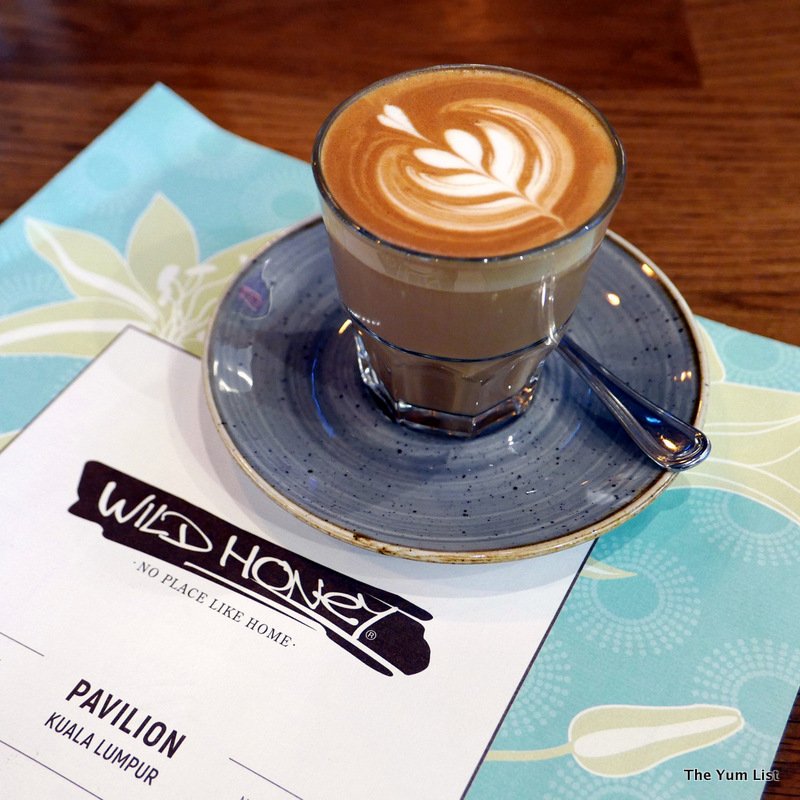 The Wild Ice Tea (RM14) is a combination of four teas – hibiscus, rosehip, peppermint and lemon verbana. It's served unsweetened, which is a refreshing change from the usual sweet mocktails you see in cafes here in Malaysia. This drink is a beautiful deep crimson colour and has a tart cranberry flavour to it. We were told that it's a staff favourite at Wild Honey.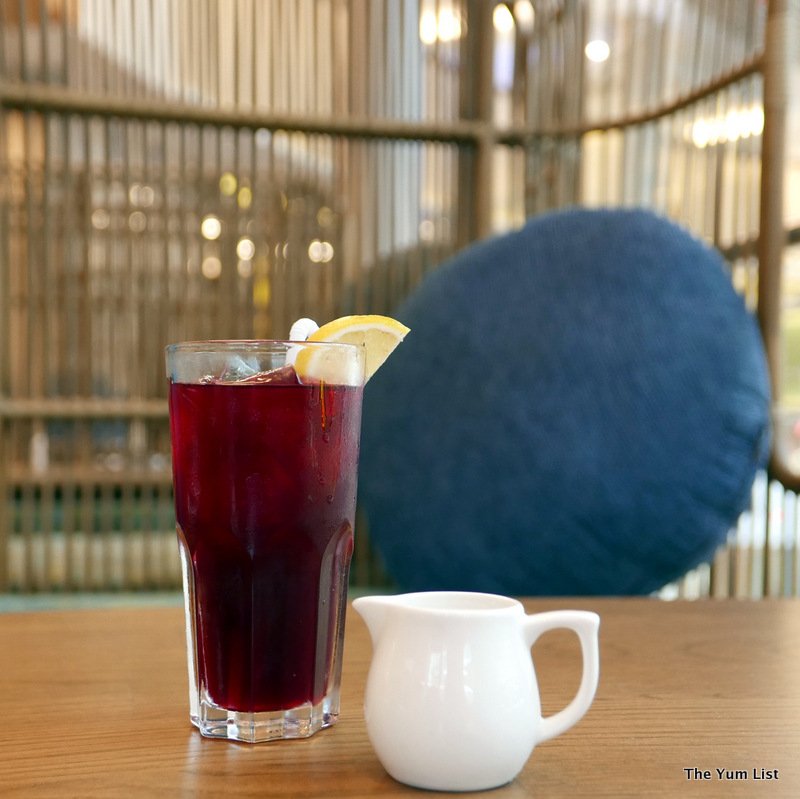 Our eyes popped when our waiter brought the Mandarin Wellness (RM14). We were wowed by the presentation – it is a sweet blended drink that is piled high with a mix of banana, raspberry, mandarin orange and Royal honey. Delicious.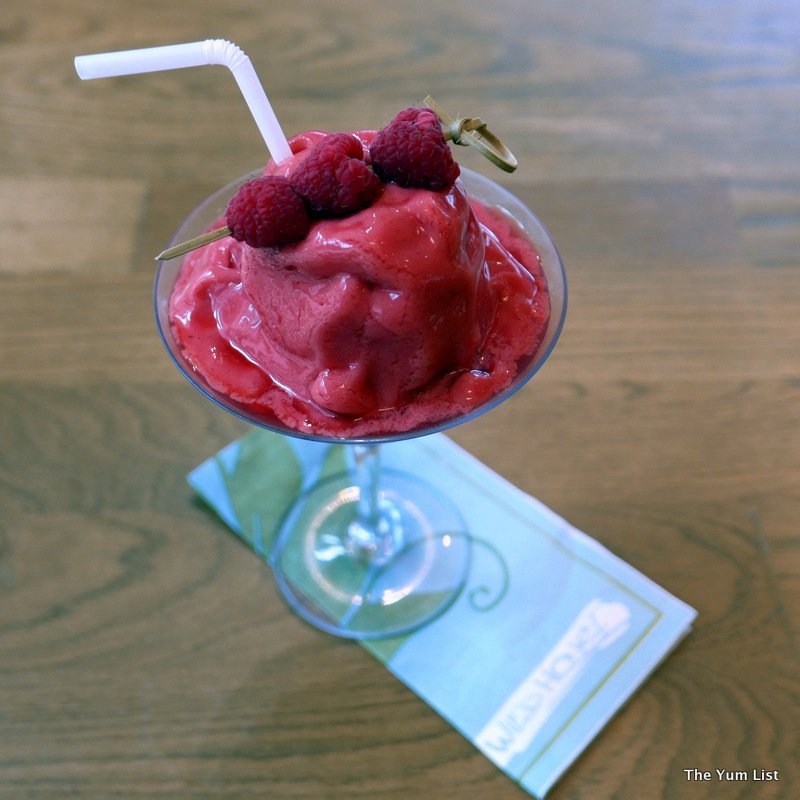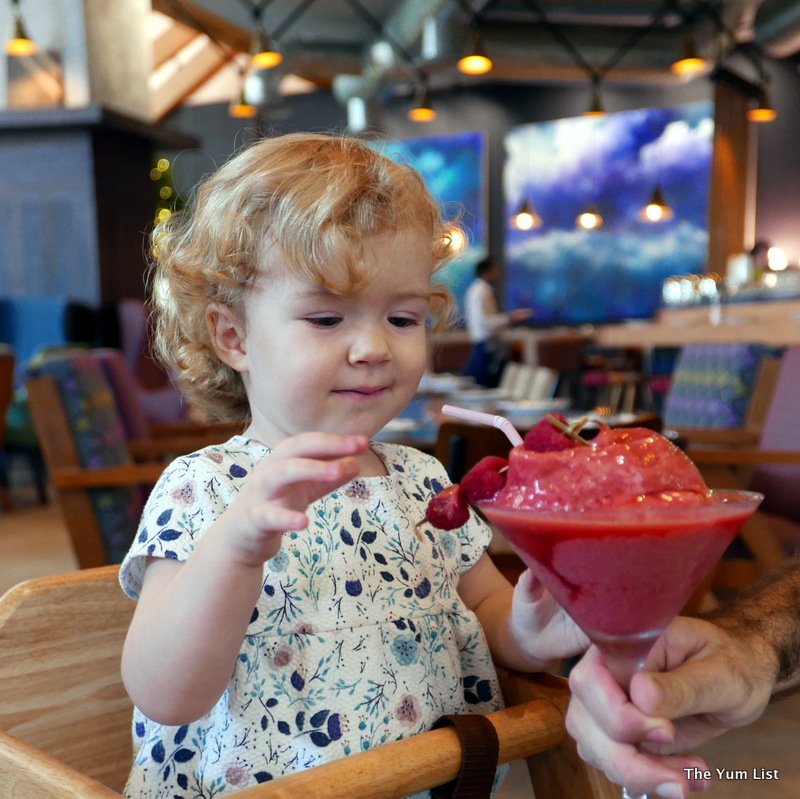 As a mother of one (and another on the way) I was really pleased to see how family friendly Wild Honey is. Tables in the restaurant are different heights and the baby chairs are adjusted to reflect these heights.  There is also a good variety of kiddy dishes on the menu and there are smaller versions of some of their popular juices such as the Mandarin Wilderness (RM9 for the children's version).
The Queen Bee (RM14) topped the cold drinks for me. I loved the tartness of the fresh ruby red grapefruit mixed with elderflower and Royal honey. Again, this drink wasn't too sweet but was wonderfully refreshing.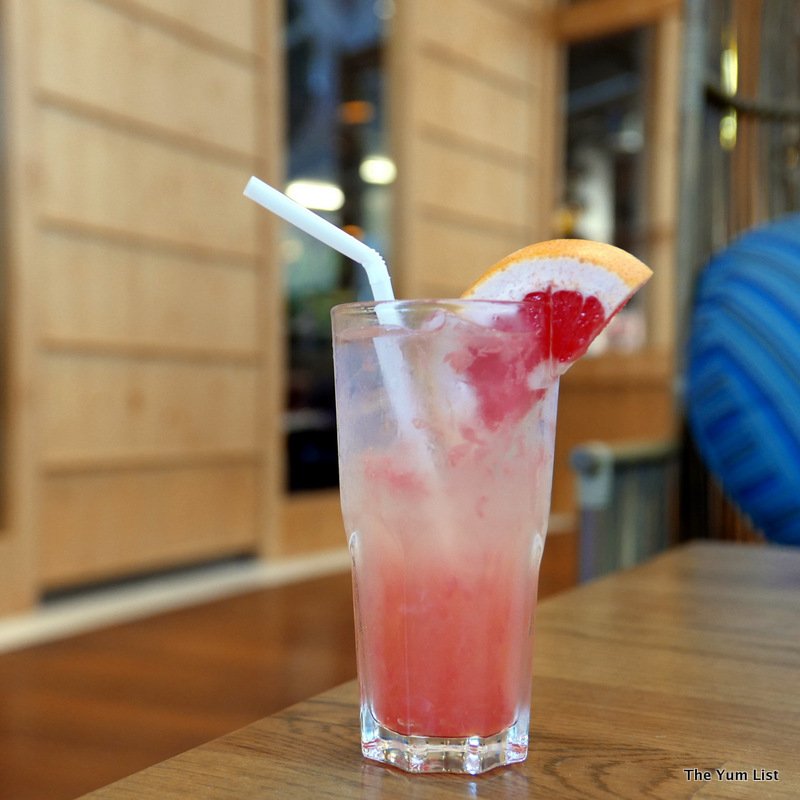 Nature's Remedy (RM10) immediately reminded me of the flavours of Christmas. It is a soothing and calming winter warmer, combining Royal honey, cinnamon and vanilla.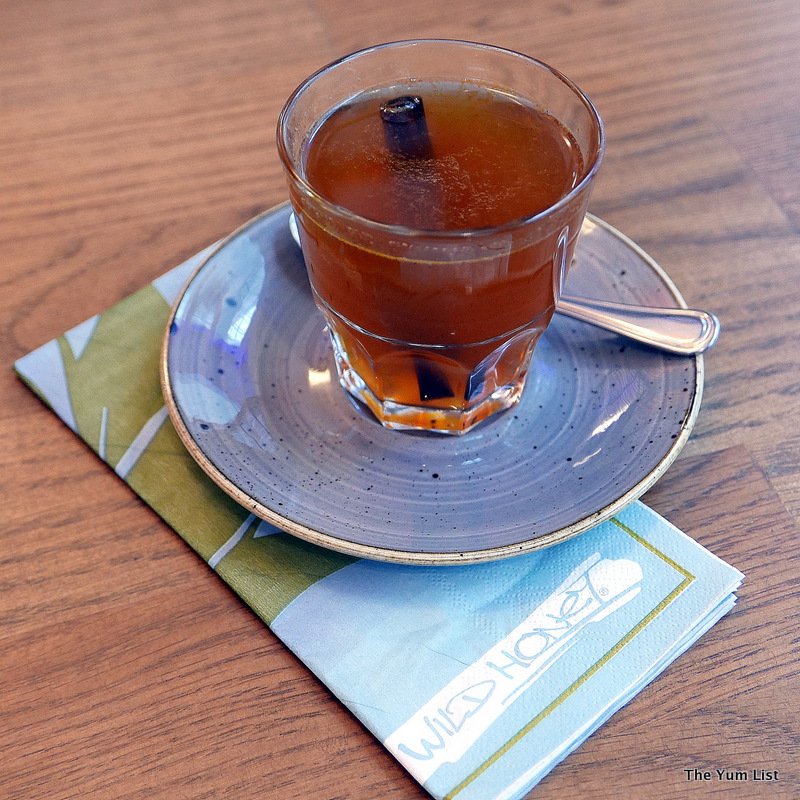 We started with a couple of the meat brunch dishes and first up was the Barbary (RM36). A crispy duck leg was served on top of beautifully smooth and creamy duck hash, with a slightly tart grapefruit hollandaise sauce and topped with a perfectly cooked fried egg. There were also bits of crispy duck confit skin throughout the sauce, which added to the texture of the dish.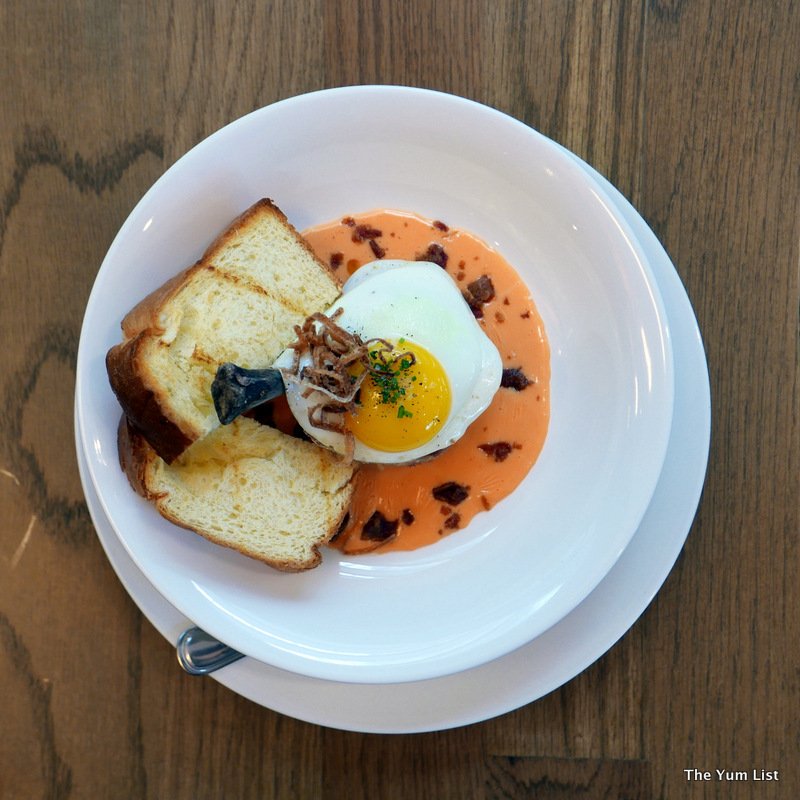 Next was the Greek (RM40), which is an open faced omelette with lamb moussaka and bechamel sauce, topped with grilled eggplant, sweet red onions and salty feta. It also came with a side of crispy flatbread. The flavours were well balanced, and we particularly enjoyed the sweet and salty fusion of ingredients.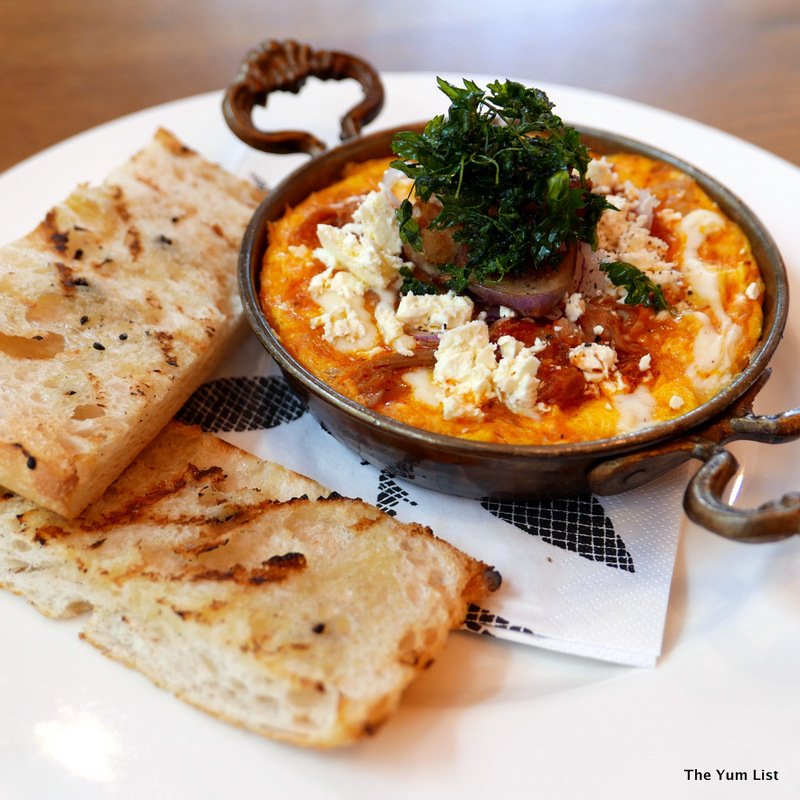 For veggie lovers, the Levant (RM42) is something quite different. A bed of spinach is crowned with two baked eggs, and on top of the eggs were touches of schug (a green herby sauce), spicy tomato sauce, tahini and harissa. A few sides came with this dish including kalamata olives, a good chunk of halloumi cheese, a chopped salad and Za'atar flat bread topped with homemade dukkah. Herbs, nuts, spices and salty cheese dominated this dish full of Middle Eastern flavours.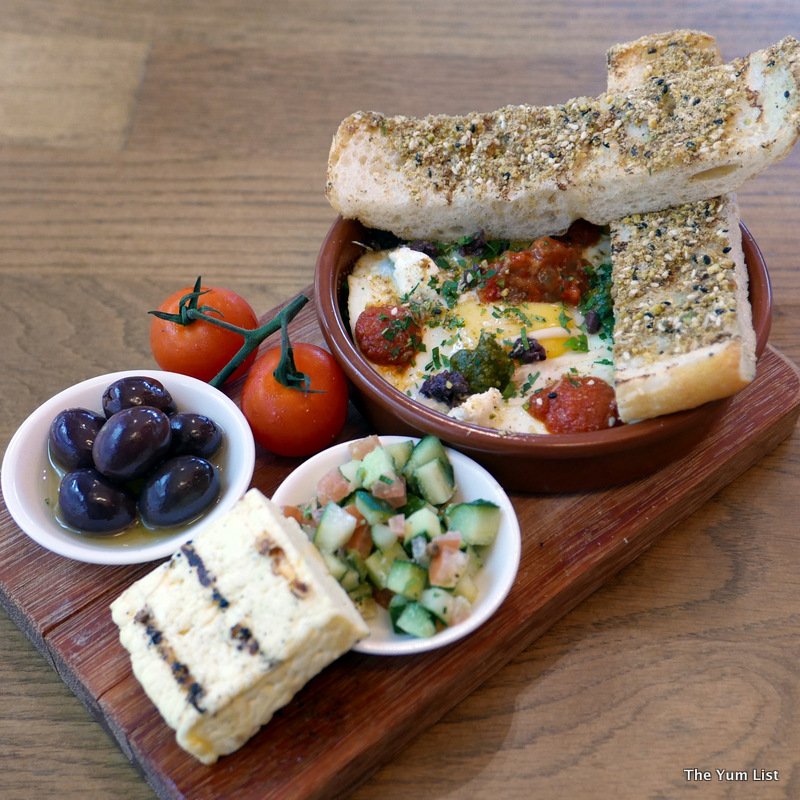 If you are looking for something more simple, the Gallic (RM20) is worth trying out. When this dish arrived, I raised a curious eyebrow at its simplicity – scrambled eggs with brioche toast – but to me, this was one of the tastiest dishes that we tried. The eggs are so light and fluffy, made with whipping cream and French butter, and the brioche is slightly sweet, contrasting well with the light salty flavour of the scrambled eggs. Like all dishes, the portion was generous and satisfying.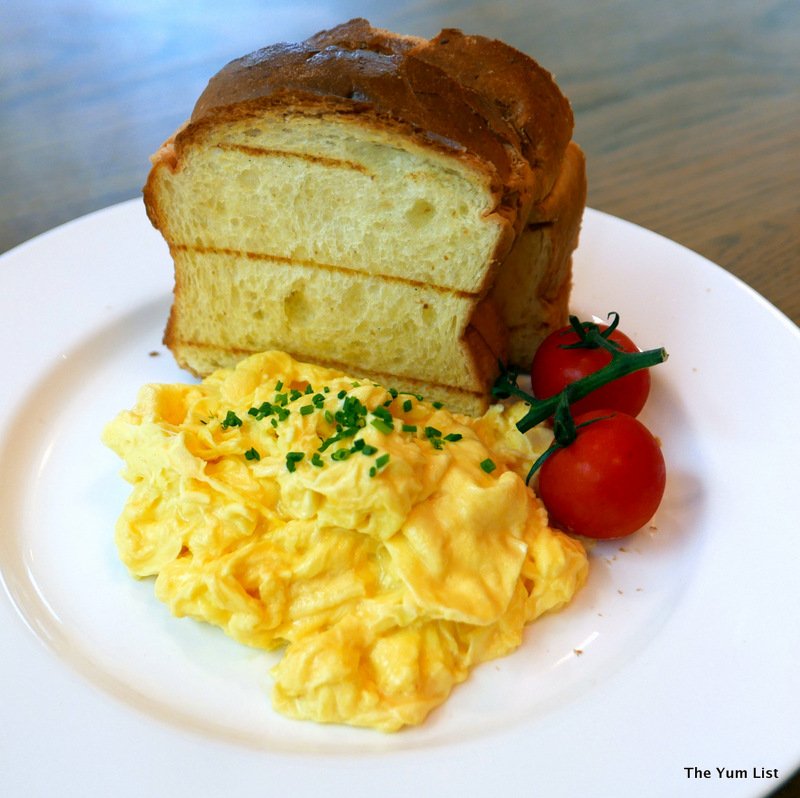 A popular dish on the menu is the Norwegian (RM44), which is a classic combination of smoked salmon, asparagus, avocado and poached eggs on thick slices of wholewheat brioche. A touch of hollandaise sauce and a sprinkling of salmon pearls gave a subtle lift to this dish.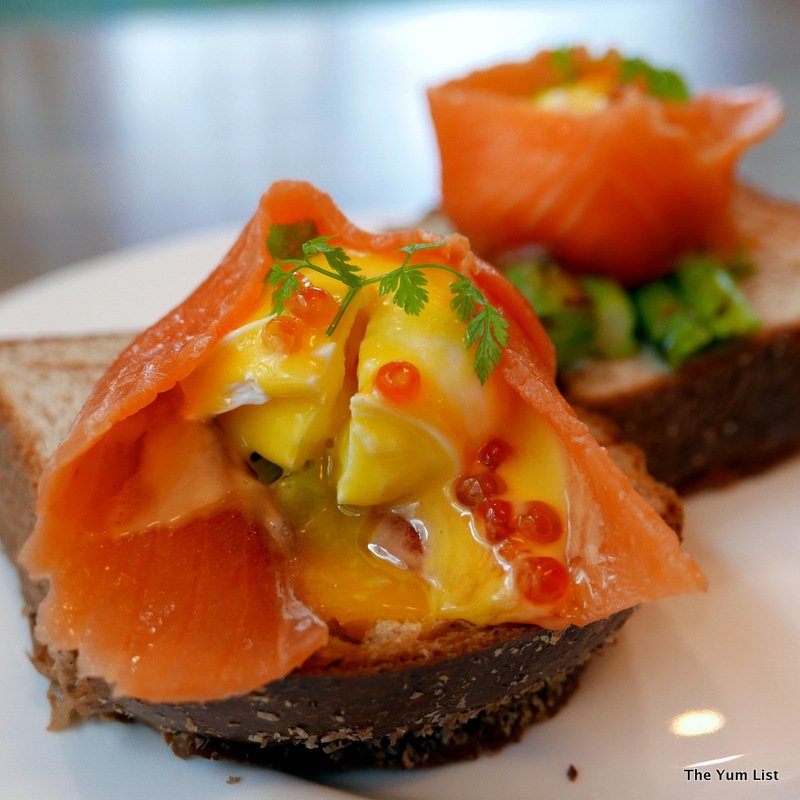 Not forgetting the healthier dishes, we grazed on the Chicken Chop Salad (RM24). Grilled chicken breast is mixed with Napa cabbage, Asian pear, pineapple, spicy cashews and crispy wanton strips in a curry vinaigrette. The dressing has a spicy kick that is balanced by the sweet fruitiness of the pineapple and pear.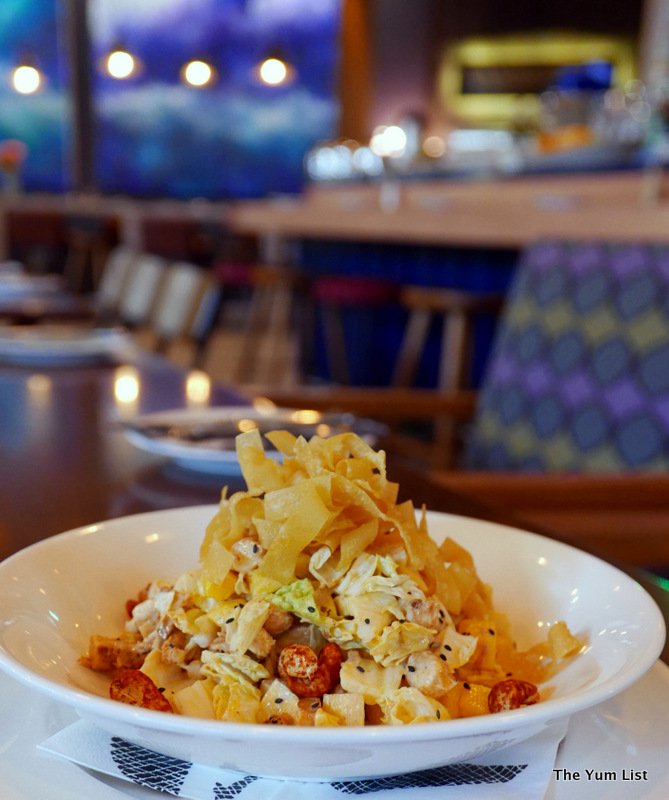 If you are looking for a afternoon snack of tea and scones, there is a decent list of teas by TWG and the most divine scones that melt in your mouth. The Trio of Scones (RM14) were served to us with French butter, clotted cream and homemade raspberry jam, although you can also choose apricot or lemon curd as well.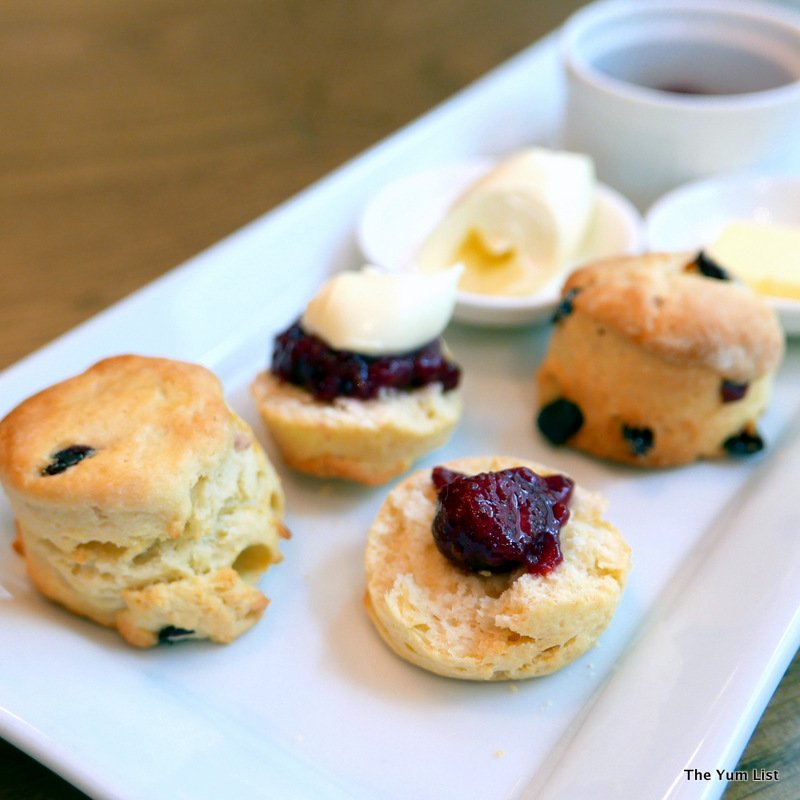 Saving the best for last, we had one of each flavour of the tarts (RM10 each). I thought I died and went to heaven as I tried the Chocolate Raspberry and the French Lemon, but it was love at first bite with the Salted Caramel Tart. Do not miss out on this one – you won't regret a single calorie.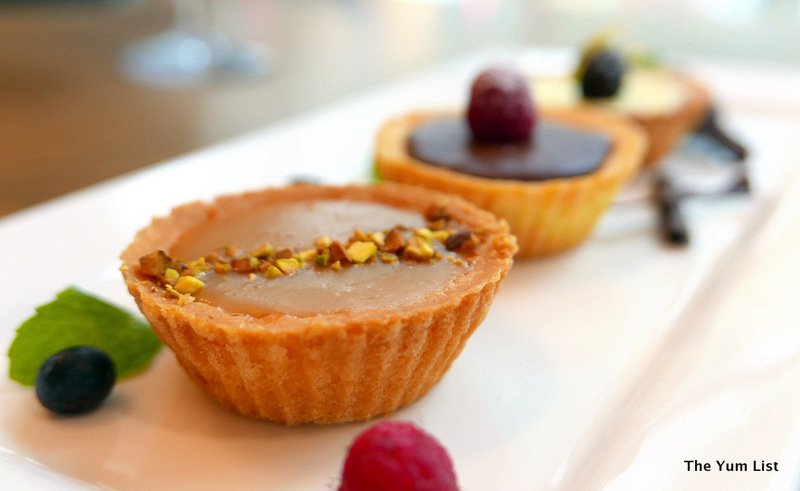 Reasons to visit: the Salted Caramel Tart, perfectly cooked eggs, stylish décor, innovative brunch dishes from around the world, great coffee by Common Man, innovative juices and mocktails, generous portions… did I mention the Salted Caramel Tart?!
Wild Honey
#06-645, Level Six, Pavilion Shopping Mall
Bukit Bintang, Kuala Lumpur
Malaysia
+6 03 2110 1626
http://wildhoney.com.sg/our-restaurants/kl/kl-menu/
Open daily, 10am-11pm