Words: Patricia Podorsek   Photos: Monica Tindall
It's easy to get so consumed by mall culture in KL, with the slick shops, easy parking and aircon, that we forget the pockets of history and charm leftover from some forgotten colonial era that grace our fair city. On the edge of Chinatown lies a set of shop houses from this bygone era that retain the frontal arches, the covered walkways, the tall ceilings with crown moldings and slow-moving ceiling fans to keep rooms cool.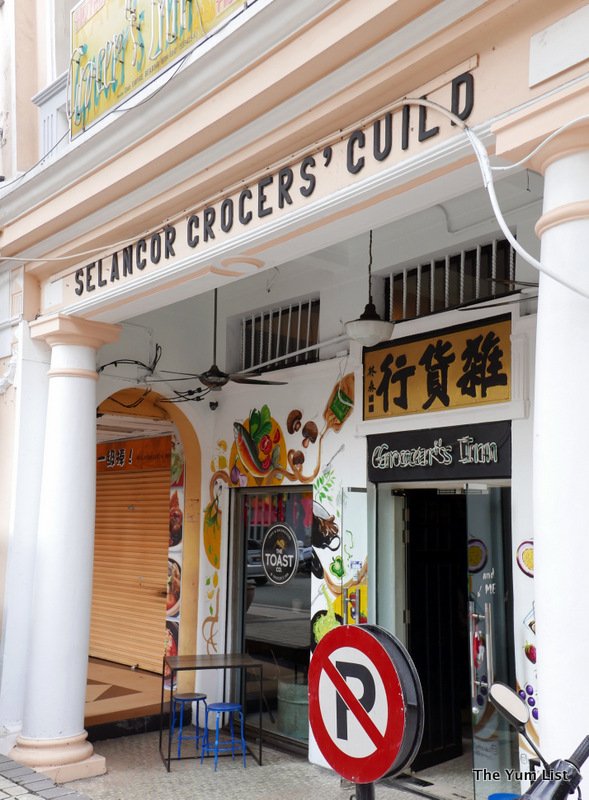 Tucked into Jalan Sultan, not far from the bus station, one small business is trying to capitalize on this old world charm to bring an urban café concept to the old city centre: Meet The Toast Co.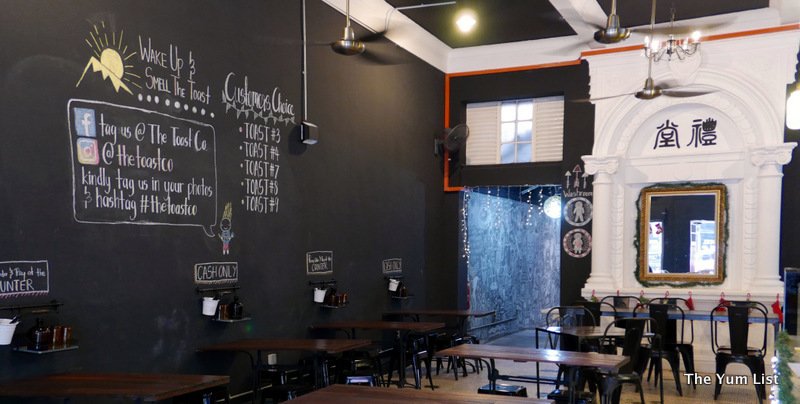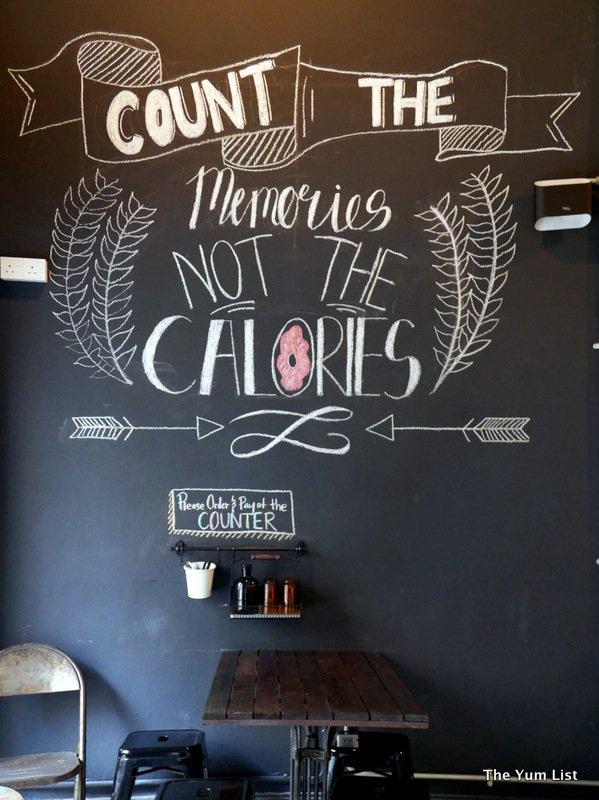 Exposed brick and mosaic floors greet the eye upon entry. Artistic welcoming messages adorn the walls. Weathered tables hold our first order: cappuccino. It is morning, after all. A well-balanced and well-decorated coffee arrives from the barista.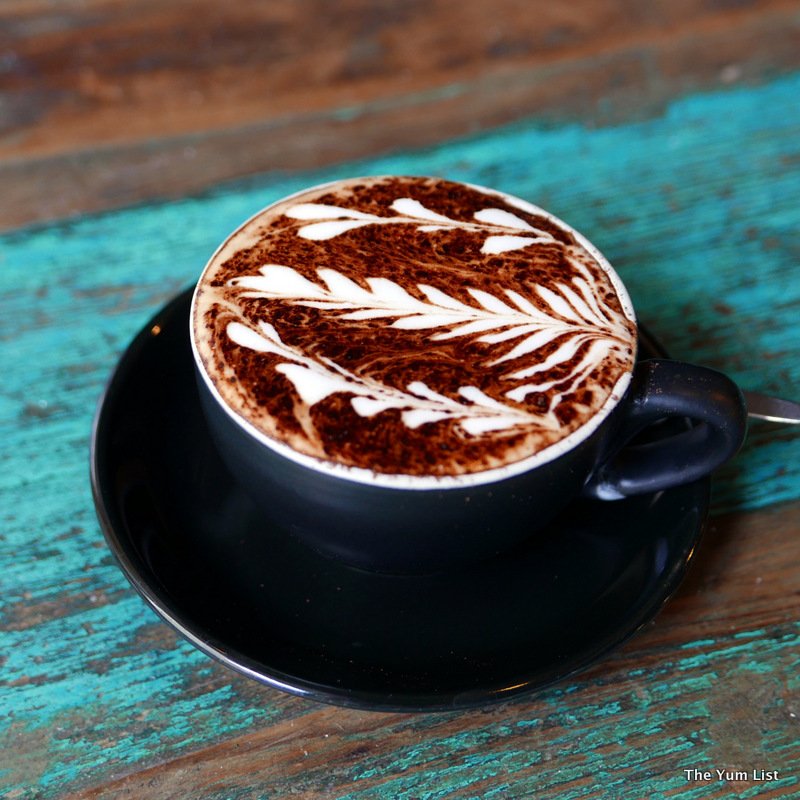 Can you guess their specialty item? You got it: Toast! Seven savories and three sweet varieties of topped toast are the central focus of the menu. We started with the Pulled Beef Toast (RM22). Seared brisket slow-cooked in a stock reduction tops a slice of rye bread along with caramelized onions and a blend of sharp cheddar and mozzarella. The tender meat, the sweet onions, the smoky bacon bits on top and the hint of garlic and mustard make this much more than your simple Wonder White breakfast. A wonder, yes. Simple, no.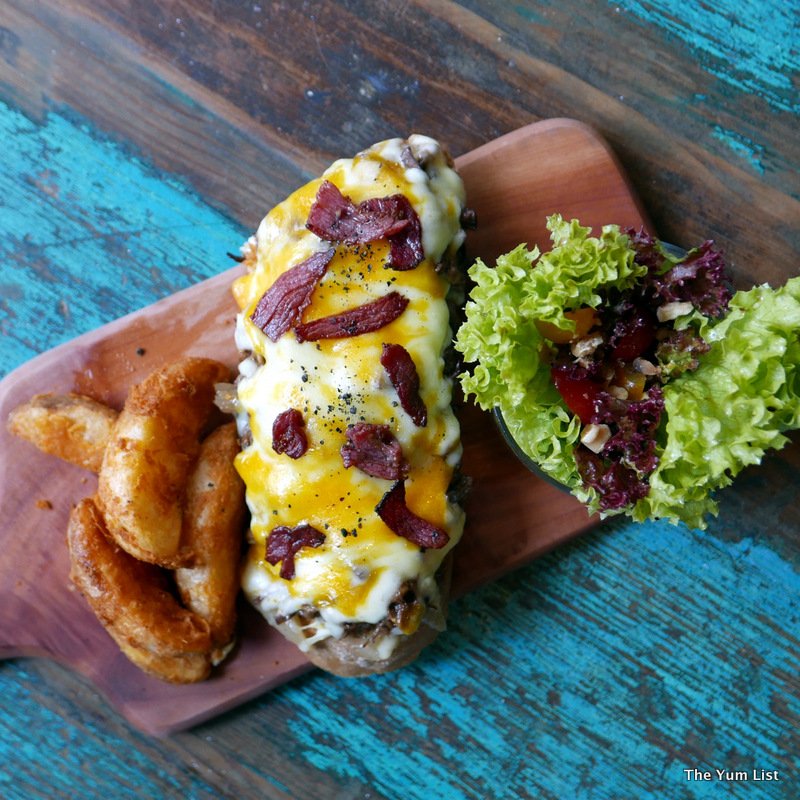 Another meaty selection is the Smoked Duck Toast (RM20). Thin slices of smoky poultry are topped with sautéed mushrooms and covered with a rich homemade cheese sauce. Three kinds of cheese in this creamy sauce provide you the luxury of using the toast for what it's best known for, scooping up the last drop from the plate so not one drop goes to waste!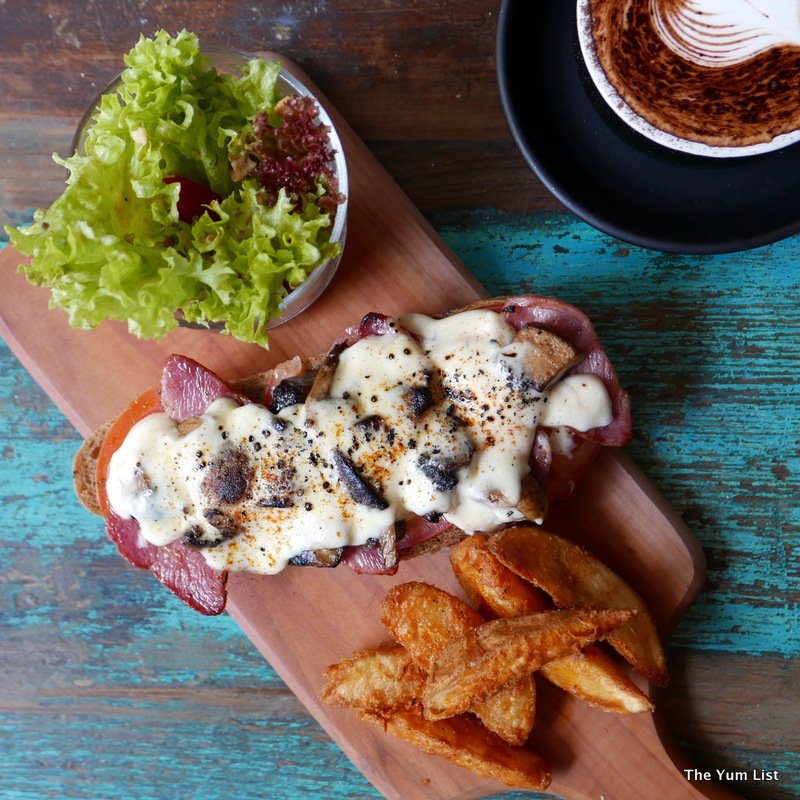 To get just the right balance on the temperature and crispiness of the toast, everything at The Toast Co. is freshly prepared in the tiny in-house kitchen. All the savory options are served on rye toast for a more complex flavor; the sweet options use white. All savories are served with super crispy wedges and bit of salad on the side.
At owner Joshen's recommendation, we tried the Sauteed Mushroom Toast (RM14). A combination of Portobello and white button mushrooms top this toast prepared with fresh thyme, garlic and cream. Garnished with chopped chives and a drizzle of olive oil, the earthy flavors are both tasty and heart-warming. Monica said it reminded her of childhood breakfasts in Australia.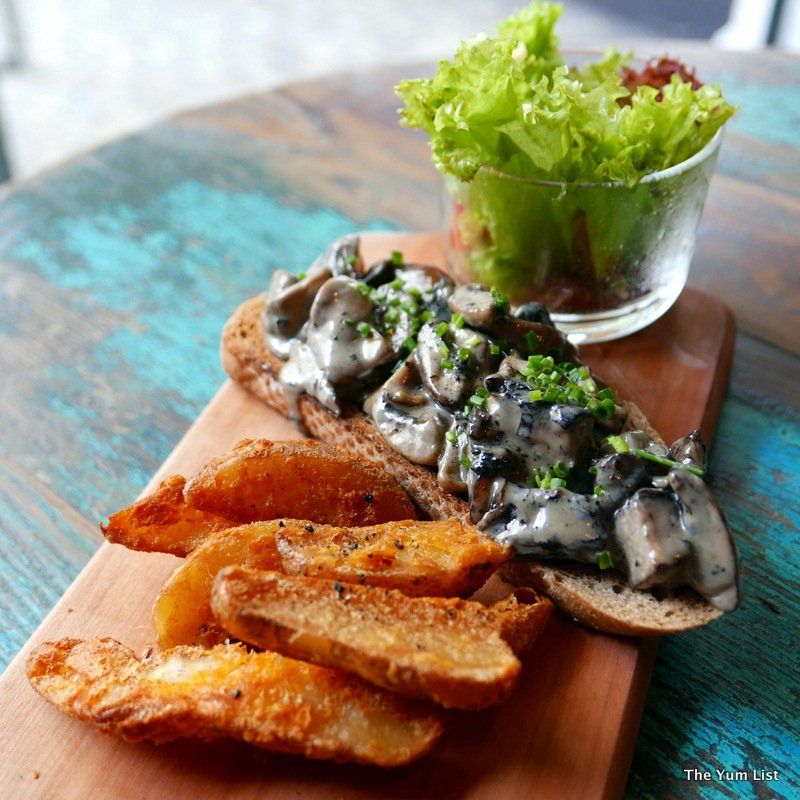 On the sweet side, the Berry Coulis Toast (RM14) pan fries strawberries and blueberries with a little sugar and water to create a chunky sauce for white toast. With additional fresh fruit and honey on top and a sprinkle of vanilla icing sugar, this is a treat that brings summertime to the city.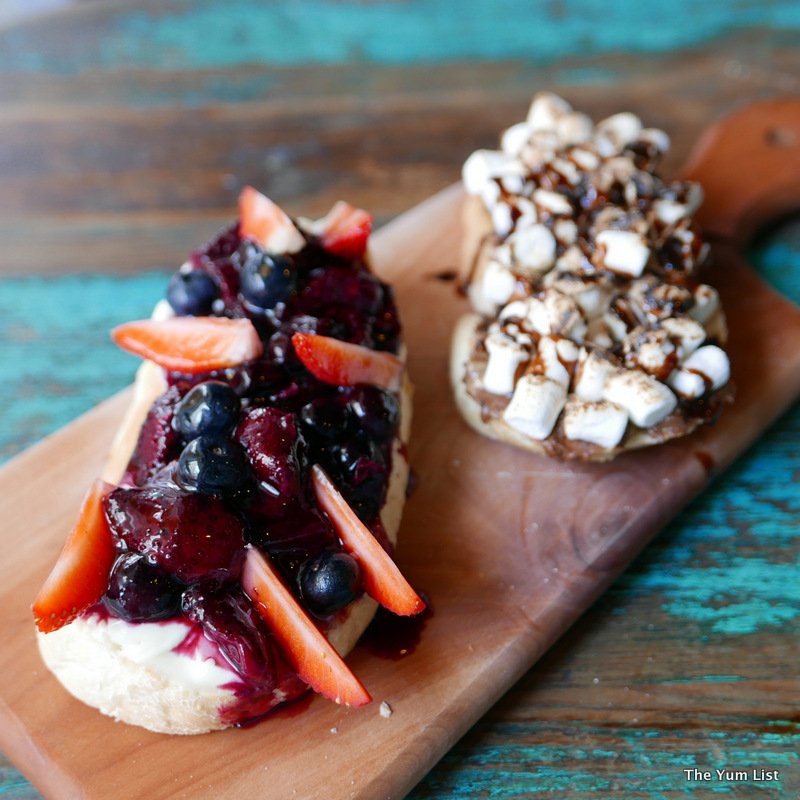 The most decadent item on the menu is the Peanut Butter and Nutella Toast (RM15). Chunks of marshmallows add to the chunks of peanut butter and, when drizzled with chocolate sauce, become a gooey treat for adults and children alike.
Like any good cafe, a number of desserts and pastries are offered to take with your cuppa. We asked about the origin of the Carrot-Walnut Cake (RM12) and Joshen indicated that he is the sole proprietor of this deeply textured, homestyle dessert. This is not surprising since the baker is… wait for it…his MOM! His family has enjoyed this lovely cake every year since it was always Dad's choice for his birthday. Apparently, she also makes a killer orange cake too.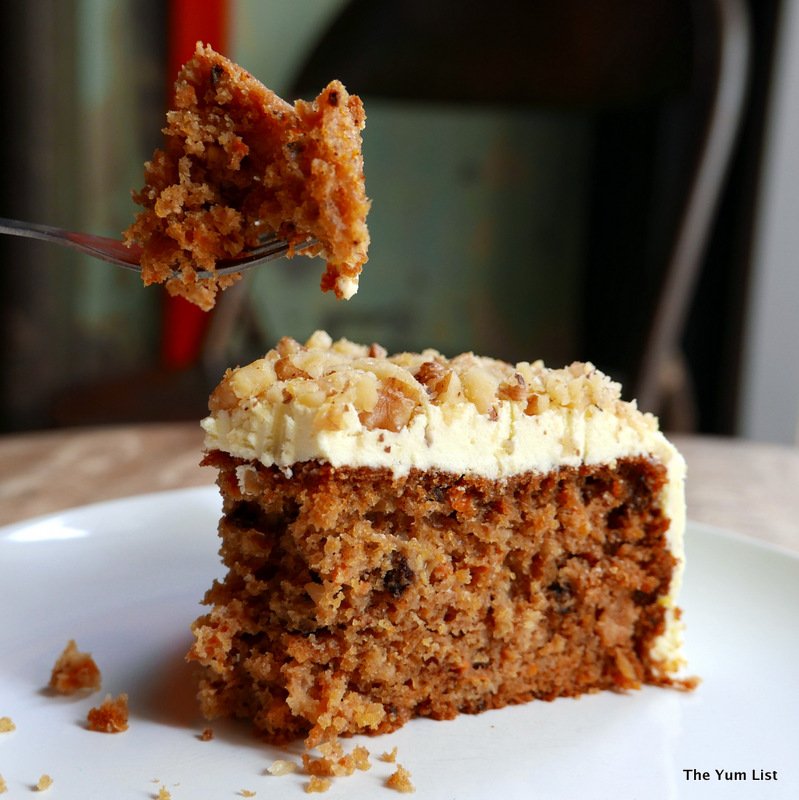 The Toast Co. is open Monday – Friday from 10:00am – 5:00pm and on weekends 10:00am – 6:00pm. Other than toasts, a few pastas and salads are also available, plus a small group of friends can try a combination of toasts with the sharing set options. Free Wi-Fi is available.
If you're ready to break out of the shopping mall mode and try something with a little more charm, The Toast Co. might be just the stop for you.
Reasons to visit: Pulled Beef Toast on rye and the amazing homemade Carrot-Walnut Cake.
The Toast Co.
78, Jalan Sultan, City Centre
50000 Kuala Lumpur
Malaysia
+60 12-323 3580
www.facebook.com/thetoastco/