Words: Katrina de Laszlo    Photos: Monica Tindall
Once you emerge from the spiral staircase from the reception area of Double Six Luxury Hotel to the Seminyak Italian Food restaurant, you wouldn't be alone in thinking that you'd arrived to a trattoria in Italy. Wooden tables, cured meats hanging in the meat room, chefs making fresh pasta in the pasta room, blue and white chequered napkins and an extensive menu of Italian delights; the biggest issue here is what to choose for your meal.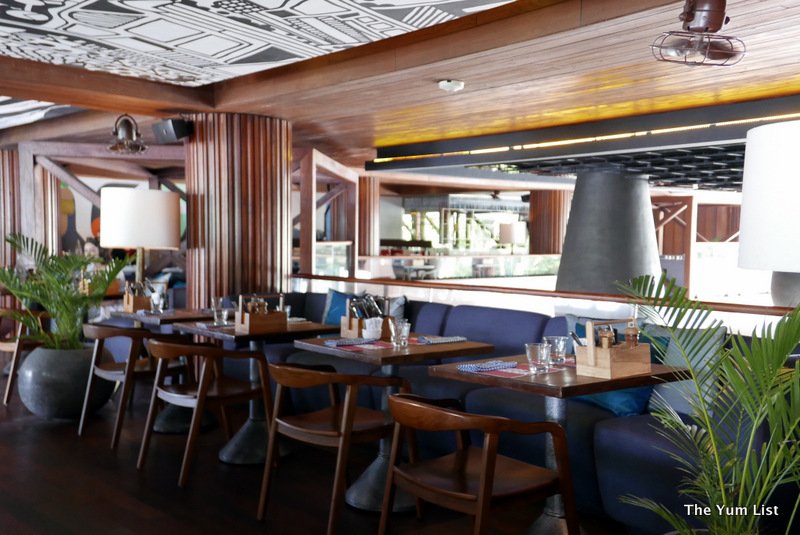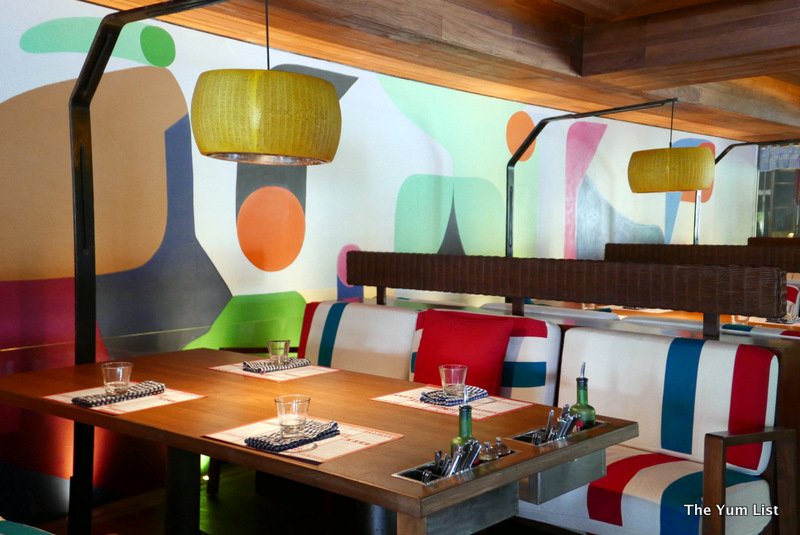 Seminyak Italian Food is at the heart of the Double-Six Luxury Hotel.  The day begins from 7am with breakfast served either on the deck on the mezzanine level or on the bright sheltered terrace to the back of the hotel reception area at ground level looking out to the pool. It remains open until midnight with the menu changing after breakfast to lunch and dinner offerings. The staff are as friendly here as in the rest of the hotel and their cute uniforms reflect the modern twist of this otherwise traditional Italian trattoria.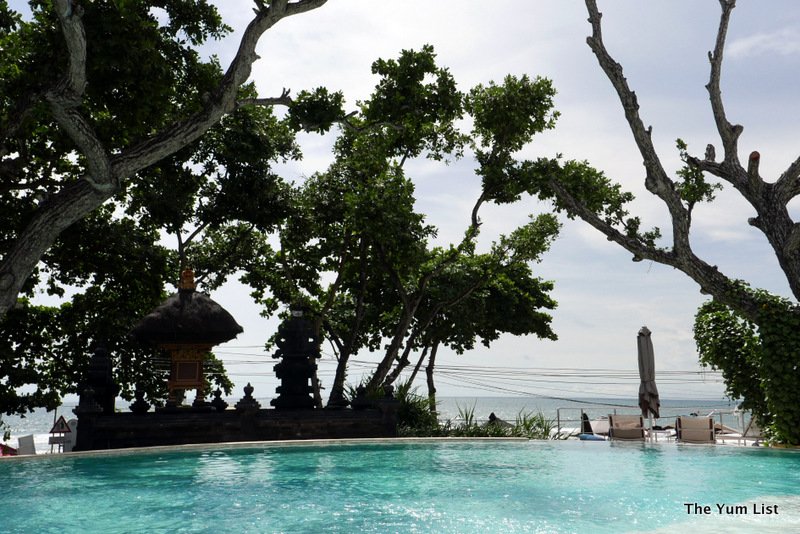 Over the course of our weekend stay, we sampled many dishes, from breakfast through to dinner and cocktails. Read on for my top picks.
Breakfast Menu
It felt like such a novel experience to eat a 'made to order' breakfast in a hotel.  Having travelled so much in Asia, where breakfast buffets are the norm, to be able to choose a freshly made dish, and know that there wasn't enormous amounts of wilting food going to waste made me very happy. Aside from the delicious food, the best thing about the breakfast is you can order multiple dishes as there is no limit.  With reference to my previous comment, this is good as long as you eat everything you order and don't waste anything! Each dish is slightly smaller than a standard portion meaning that you will likely have room for more than one.
The freshly made 'Goodness of the Earth!' juice is a must-order. Beetroot, carrot, ginger, turmeric, honey and lime are blended together to give a boost to your health at the start of the day.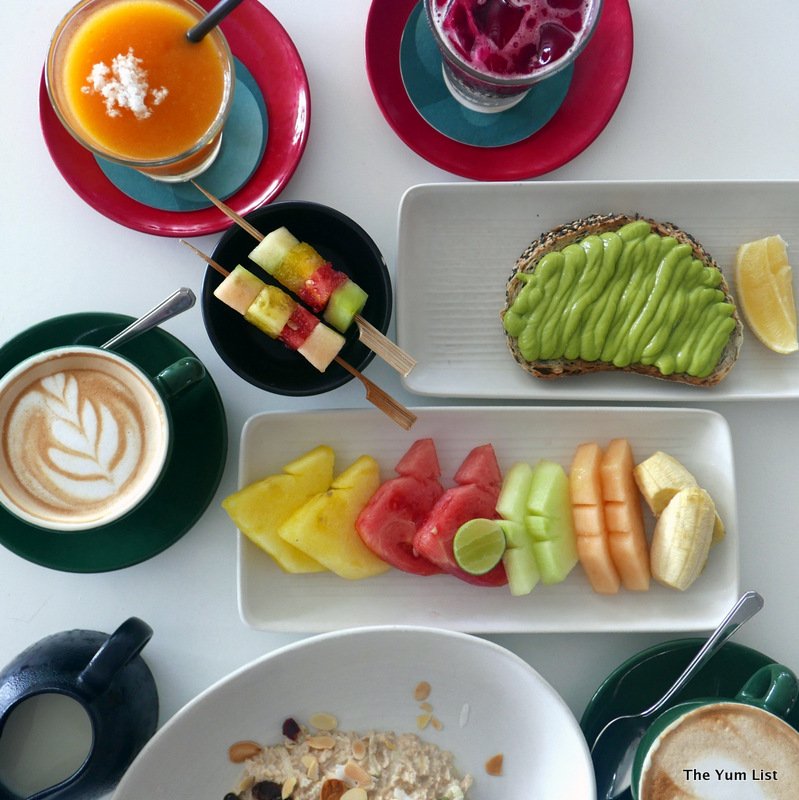 The 'Meat-Free Eggs Benedict' is a fabulous option for meat-eaters and vegetarians alike. 64-degree eggs sit on top of spinach served on steamed purple potatoes instead of bread. Could eggs benedict get any healthier?!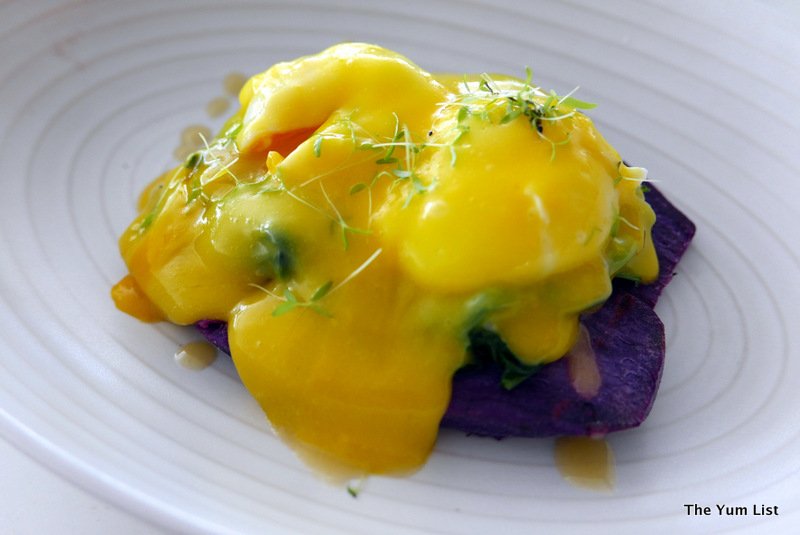 On the other hand, the traditional 'Eggs Benedict' was a fun dish served in a big round bun, rather than on muffins. The bun was so airy and light that I still had room for more.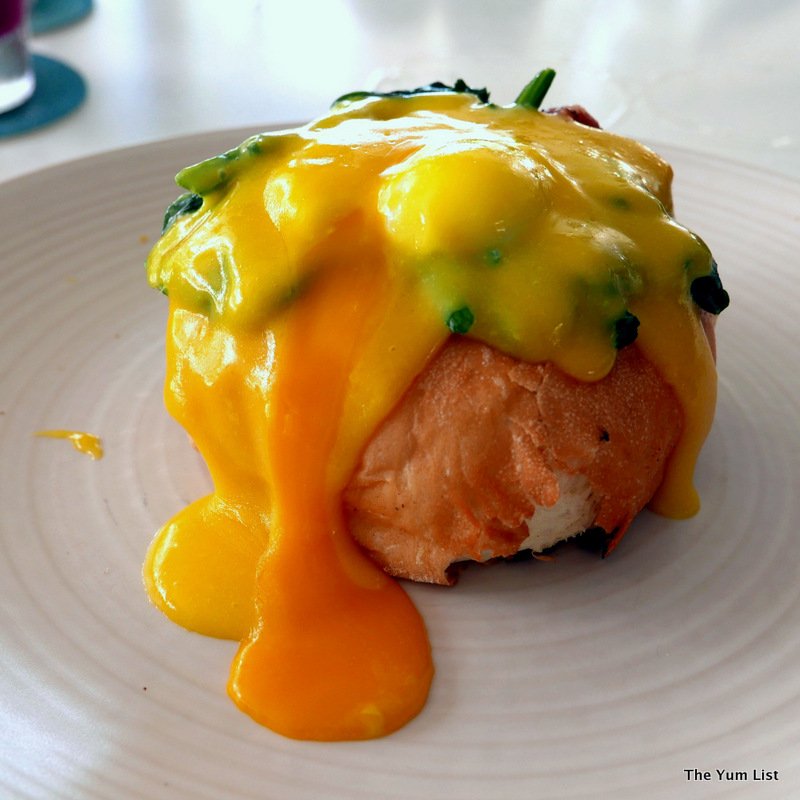 'United Flavours of Double Six' is an interesting section of the breakfast menu, which includes options from the world over. Think Indonesia, America, Korea, Japan, France… On the second morning I chose 'The Russian' which came as soft boiled quails eggs with smoked salmon, sour cream and chives served on wholemeal blinis and topped with wild green salad and accompanied by a lemon iced granita. It was a super tasty and light breakfast.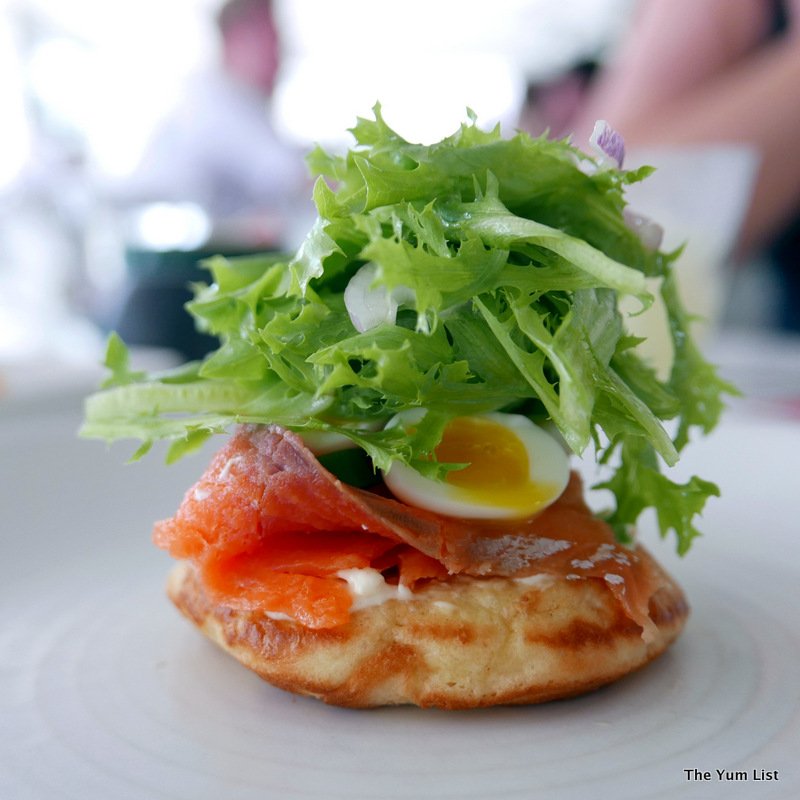 Any style of coffee, and many types of tea are available in addition to a selection of breads and pastries.
Lunch & Dinner Menu
Antipasto
One of my favourite aspects of Seminyak Italian Food is the Cured Meat Room.  You will see an array of beautifully hung cured meats and upon ordering, a waiter or waitress will enter the room to freshly slice your meat.  'Everything We Have' (IDR 208) – an attractive selection of mortadella, salami, beef bresaola and prosciutto served alongside the freshly baked breads was a great sharing plate.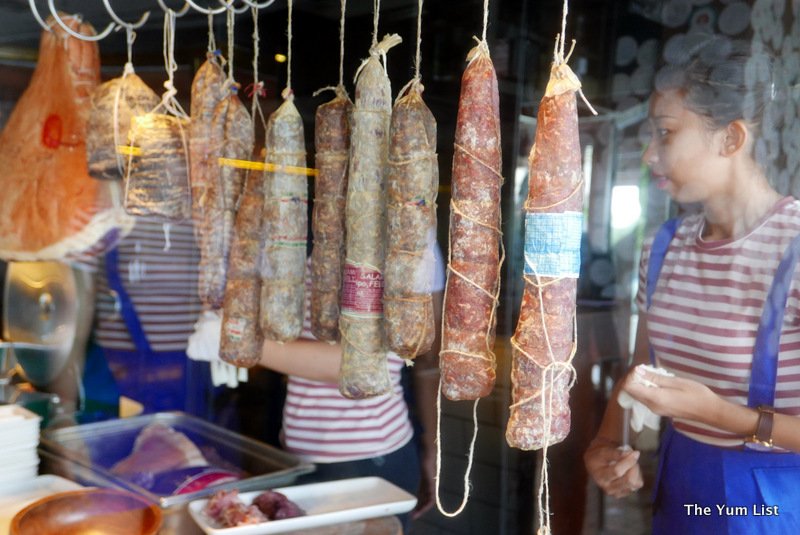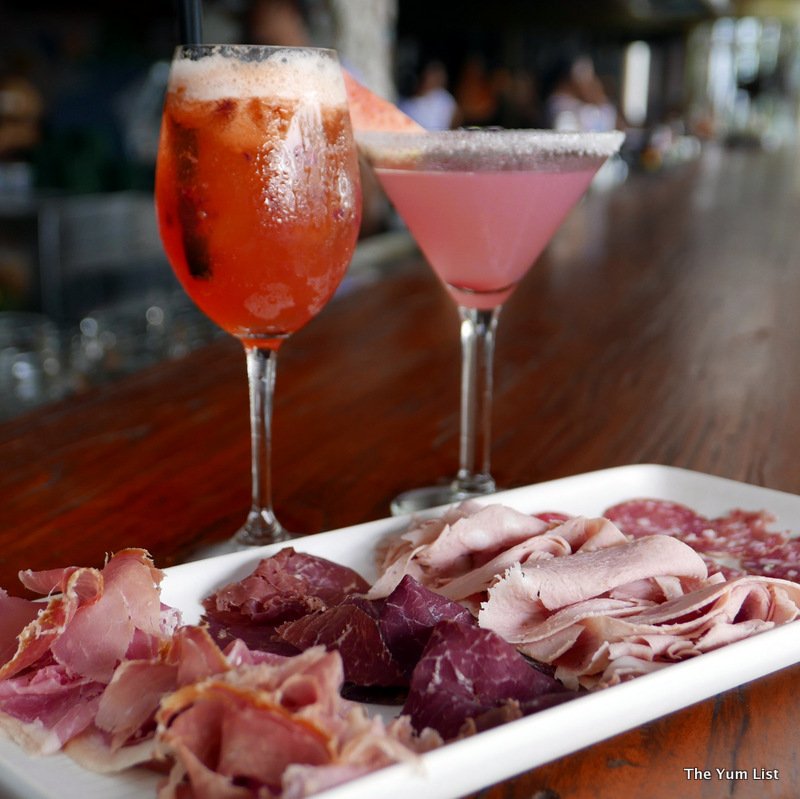 The 'Salt Baked Beetroot Salad' brings together fresh goats curd, beet juice, beet pepper, spring onions with shallot salad (IDR 88) and was wonderfully light with strong flavours, particularly from the goats curd.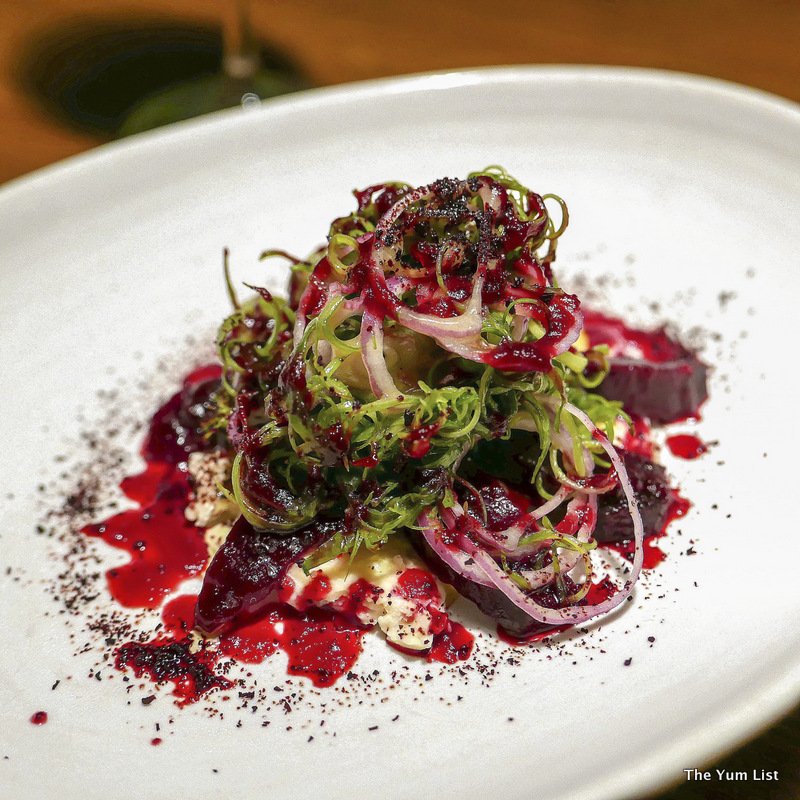 Pasta & Risotto
We tried both risottos which are on offer and were very impressed by the intensity of flavour the two achieved. The 'Risotto Funghi' (IDR 128) was extremely tasty and was served with lemon thyme, black truffle, pecorino and an organic 64 degree egg. The 'Risotto Nero' (IDR 125) is dramatic to look at with the black squid ink, and so much flavour comes from the seared calamari and garlic.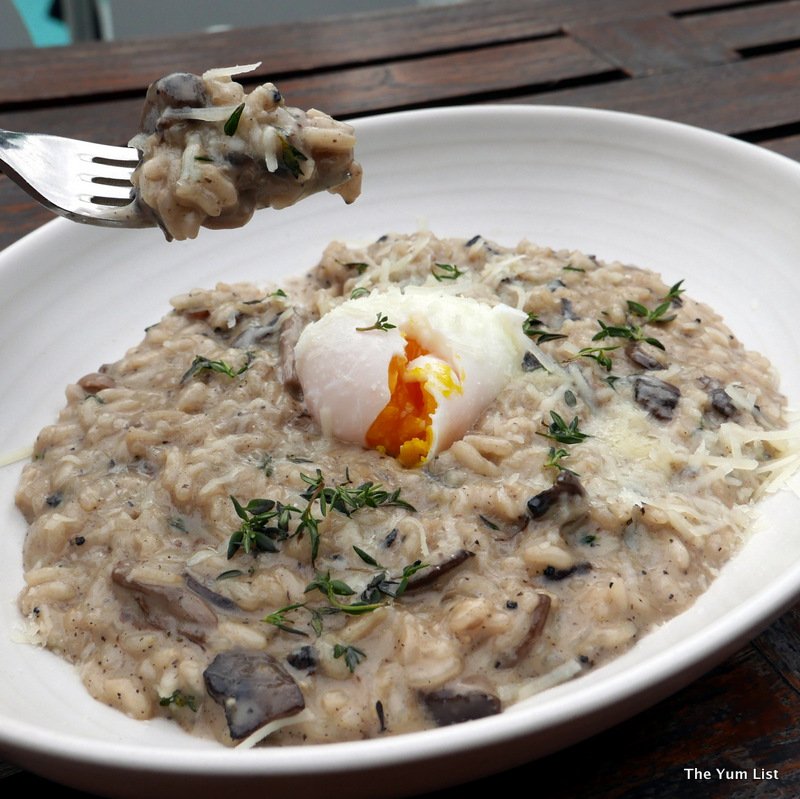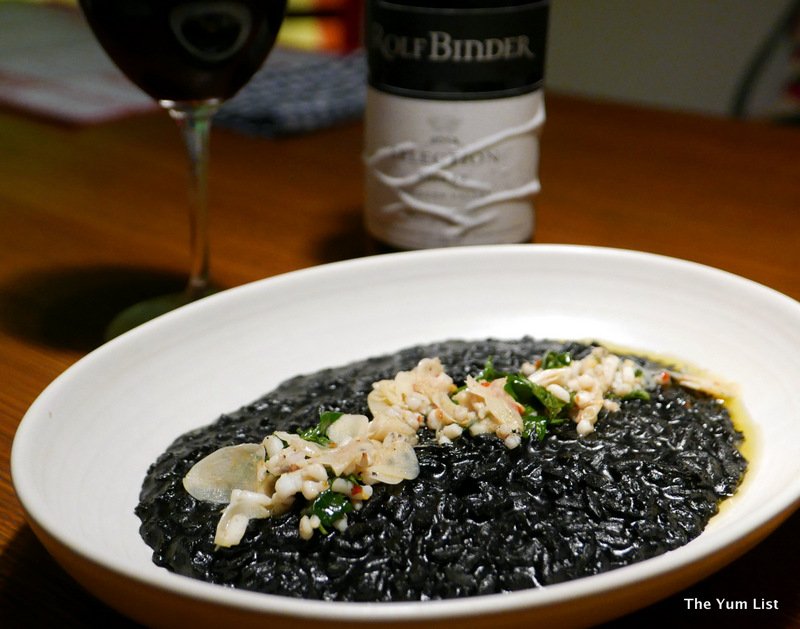 We couldn't leave without trying the fresh pasta and I chose the comforting and homely 'Homemade Fettuccine with Agnello' (IDR 120), a ragu of lamb shoulder, pancetta, and rosemary slow cooked for six hours. Please note this dish is listed on the menu as Penne but you can have your own choice of pasta.  After placing our order we went to the pasta room to see the chefs at work – a fantastic experience.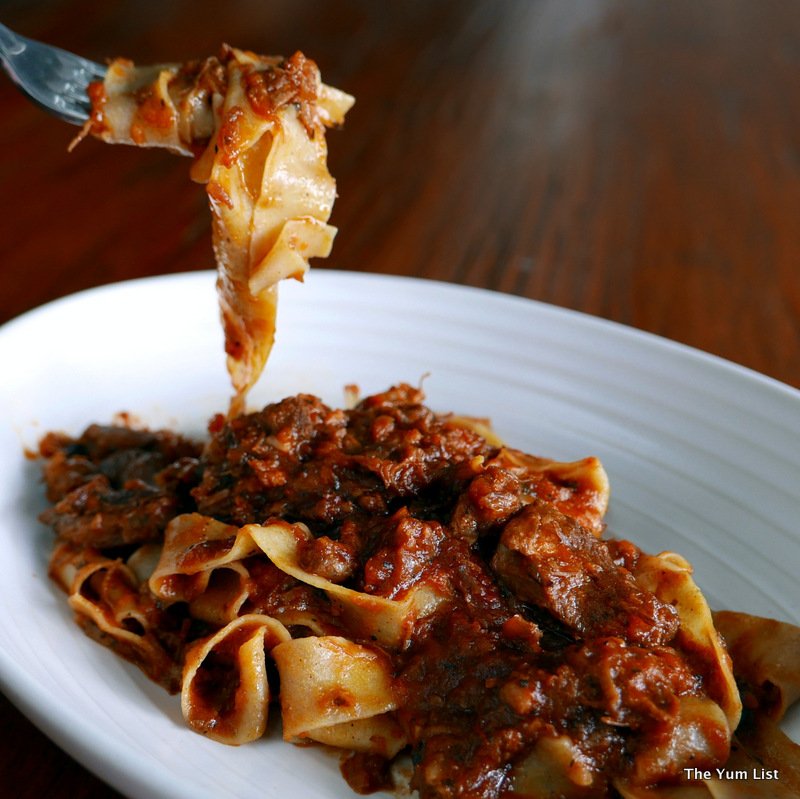 Secondi
'Cotaletta Toscana' (IDR 200), a Parmesan and lemon crumbed chicken thigh, pea, lemon and mint old school gravy, is a very tasty but heavy meal so make sure you're hungry!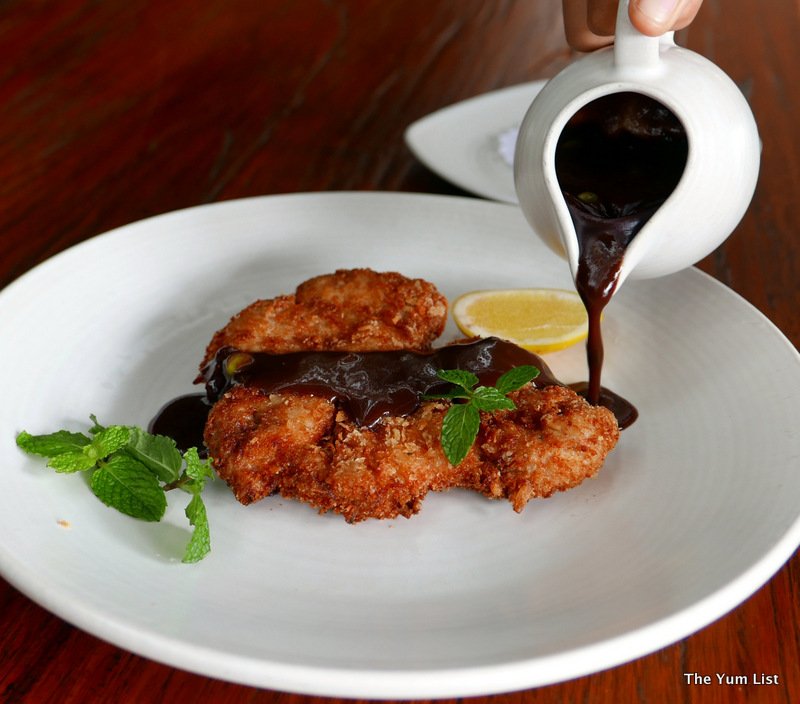 Dolce
You can be pretty certain that whichever dessert you choose, you will be more than happy with, and here I highlight two of our favourites.
I can confirm that the 'Ricotta Dark Chocolate Tart' (IDR 120) served with vanilla Chantilly and an orange crisp was as delicious as it sounds.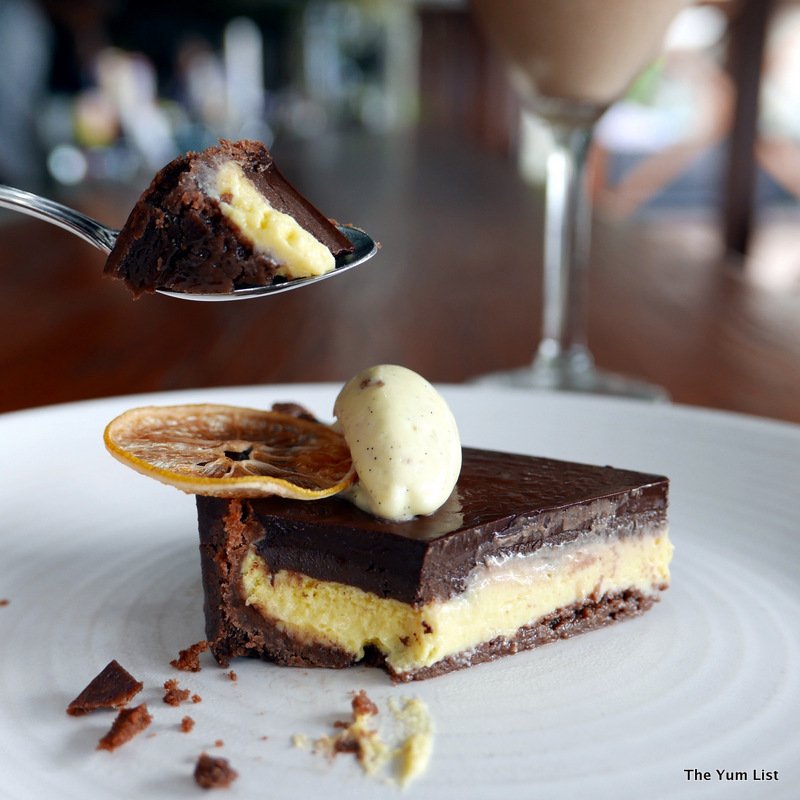 Although I'm not usually a fan of Tiramisu, the Seminyak Italian version, which is actually Robert Marchetti's 'Tiramisu' (IDR 140) served 'My [his] Way', was one of the best! Made to a very strict recipe and served straight from the dish at your table, it is a Tiramisu to remember.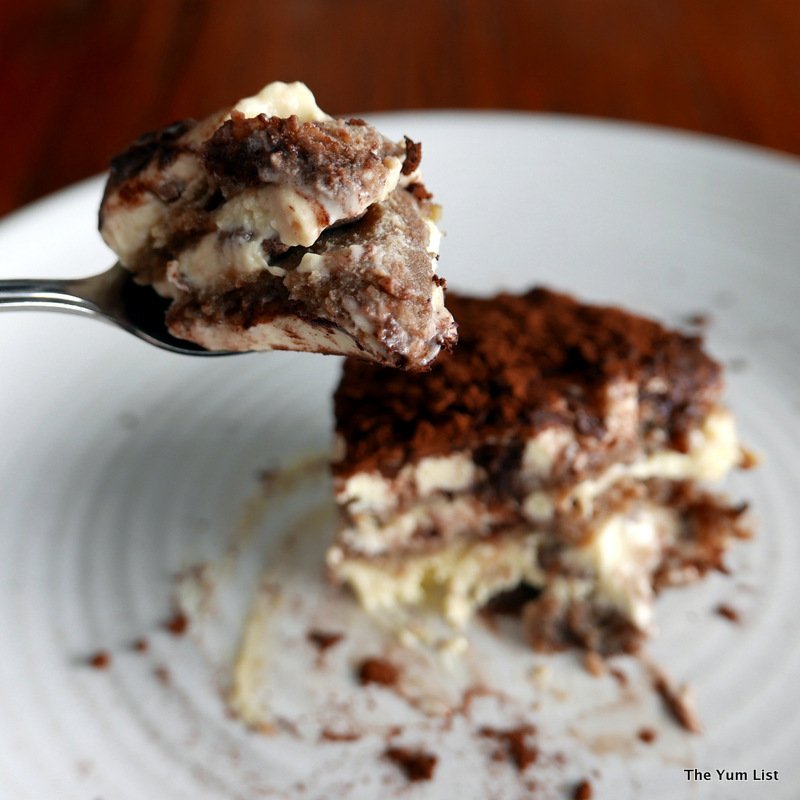 Cocktails
There were two strong contenders that we tasted in this category. The 'Pink Blossom' (IDR 120), a pre-dinner gin martini with gin, fresh guava nectar and Messanez Triple Sec. I'm not such a fan of sweet drinks, which is why I chose this one and I was very pleased. There was a nice fruitiness from the fresh guava nectar and the gin and Massanez Triple Sec gave an I-want-to-drink-more finish to the beverage.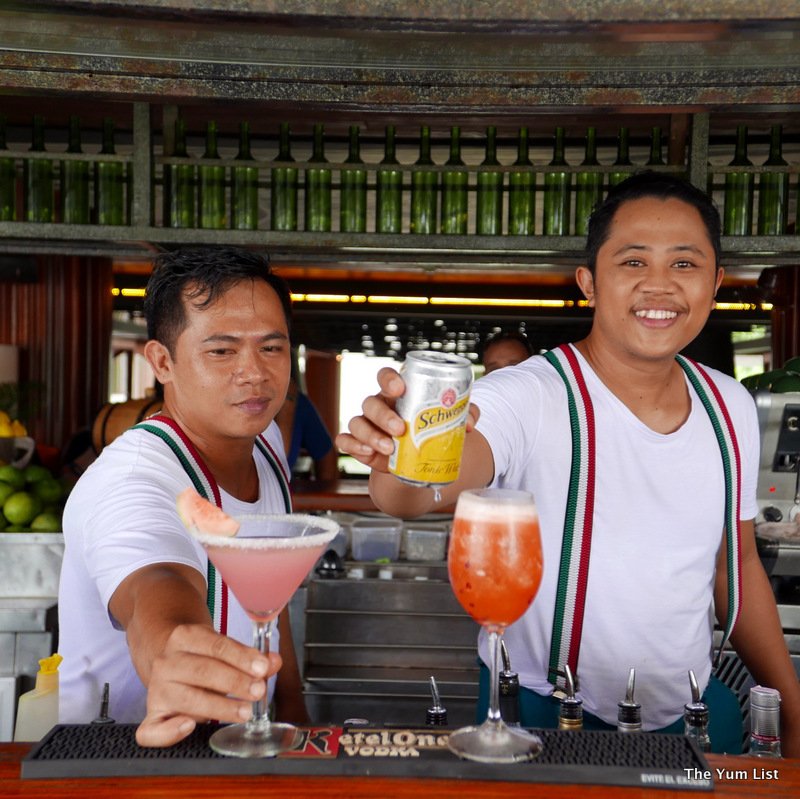 I'm going to contradict myself completely right now with my distaste for sweetness!  My other favourite was, surprisingly to me, the 'Blueberry Splice' (IDR 120) made with fresh blueberries, pineapple, Malibu, blueberry infused vodka, and topping cream. In spite of the ingredients this is actually not too saccharine. The blueberry infused vodka is dominant enough to provide balance.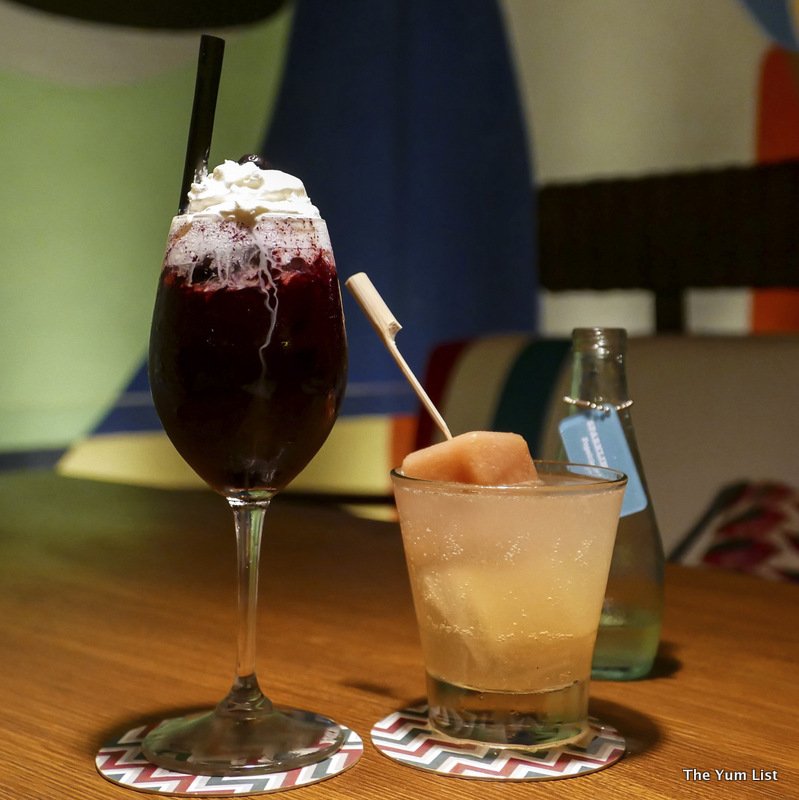 And before I run out of space, I'm going to quickly mention the 'Café-Latte' (IDR 130). All I'm going to say is you absolutely must try it – wow!
Seminyak Italian Food is a relaxed and contemporary Italian Trattoria where you can happily while away the hours from dawn until dusk and beyond.
Reasons to visit: The Meat Room and The Pasta Room are must-sees. Sitting on the open-air deck overlooking the pool for breakfast and beyond is just gorgeous when there is a gentle breeze blowing. Order fresh pastas and risottos, the salt baked beetroot salad and don't miss the signature dessert.
Prices are quoted in '000' of Indonesian Rupiah and are subject to 11% government tax and 10% service charge.
Seminyak Italian Food is open every day from 7am to midnight.
Seminyak Italian Food
Double-Six Luxury Hotel
Mezzanine Level
No. 66 Double-Six Beach
Seminyak, Bali
+62 (0) 361 734 300
[email protected]
www.seminyak-italian.com