Monica Tindall
Instagram fans should add an additional 30 minutes to their dining reservation when visiting the Living Room at Macalister Mansion, Penang. There are so many nooks and corners, bits and pieces, lighting features, interesting flooring, quirky ornaments, and the odd bunny or two, that Instagrammers will be busy for a full half hour before even considering what to order!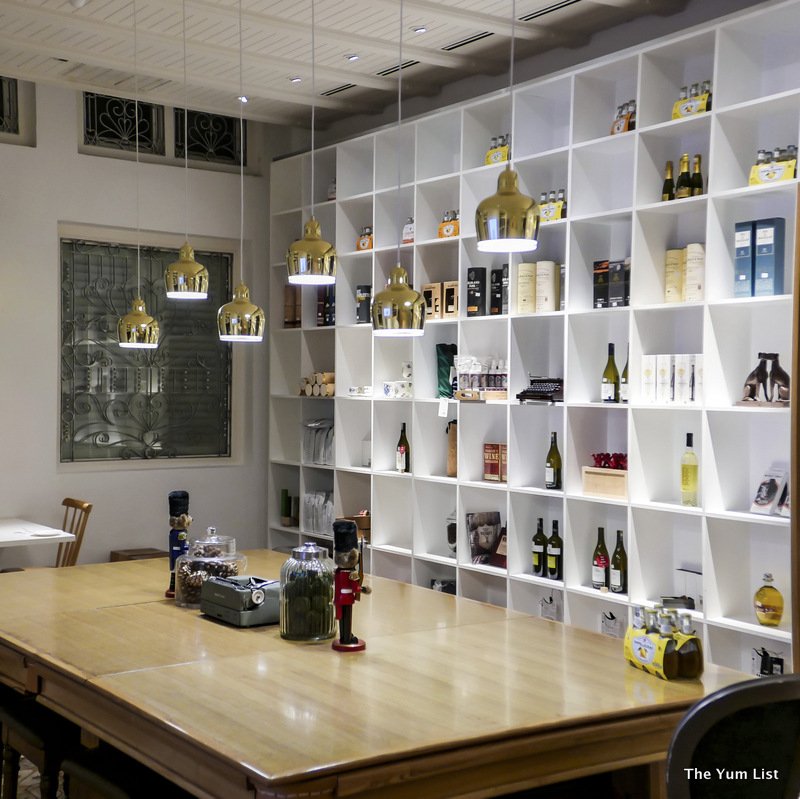 Snapshots finalised, we do know what to request at the Living Room: the lamb shank. It's the reason we're here. We've heard Chef Johnson Wong's twist on the traditional hunk of meat is well worth paying attention to. Apparently it's a perfect example of the concept the kitchen here embraces – comforting western cuisine with some local twists. But, after all of that photographing of the setting, we've worked up a thirst, and it's the comprehensive drinks menu that we're first reaching for.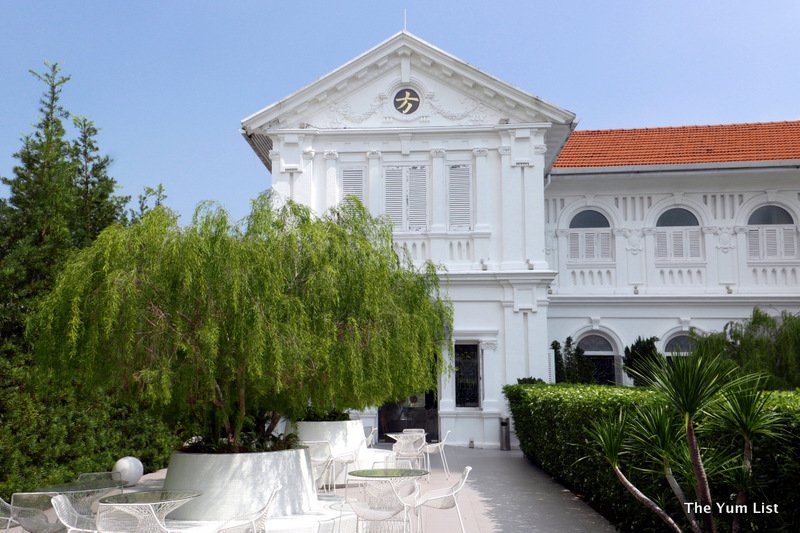 Declaring our love for each other (or more precisely for each other's booze culture), hubby orders a Little Creatures Bright Ale from Australia (RM26), and I select the 2011 Monopole Viura from Rioja (RM35). Hubby's beer, in my naïve opinion, tasted well… like beer. My wine on the other hand was bold yellowish green in the glass, with citrus aromas, fruit in the palate, and a moderate finish – a fine aperitif or would do well with fish and salad.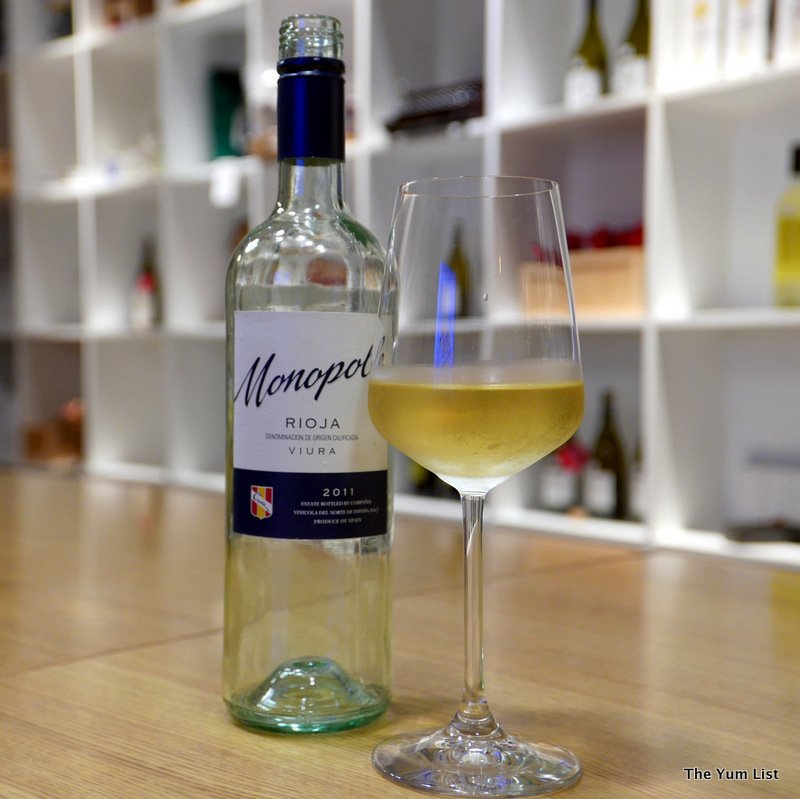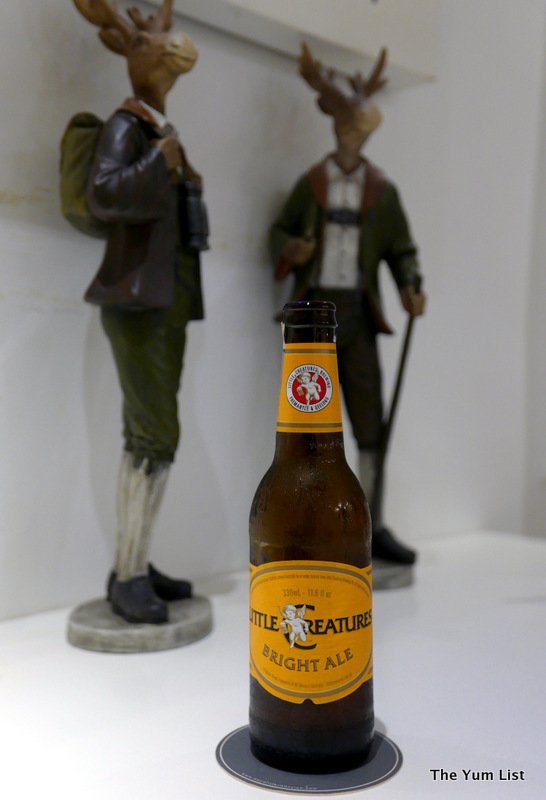 Sautéed Seasonal Mixed Vegetables (RM10) and Asparagus and Mushroom Alfredo (RM30) provide tasty starters before the main. We're impressed with the freshness of both, and note how even a simple dish of veggies can look good when plated well. Hubby raves about his pasta noting that it's almost as good as his own (big compliment, he thinks pretty highly of his kitchen skills). We eat cautiously however, as we've heard the lamb shank is a whopper!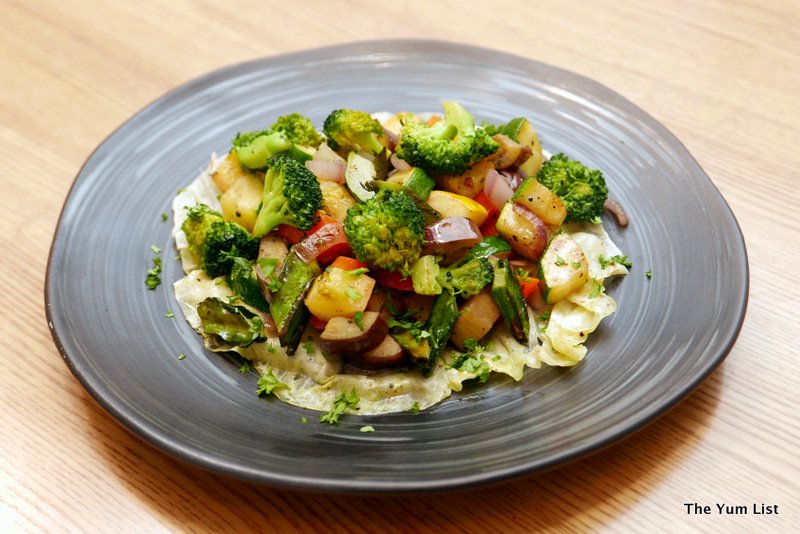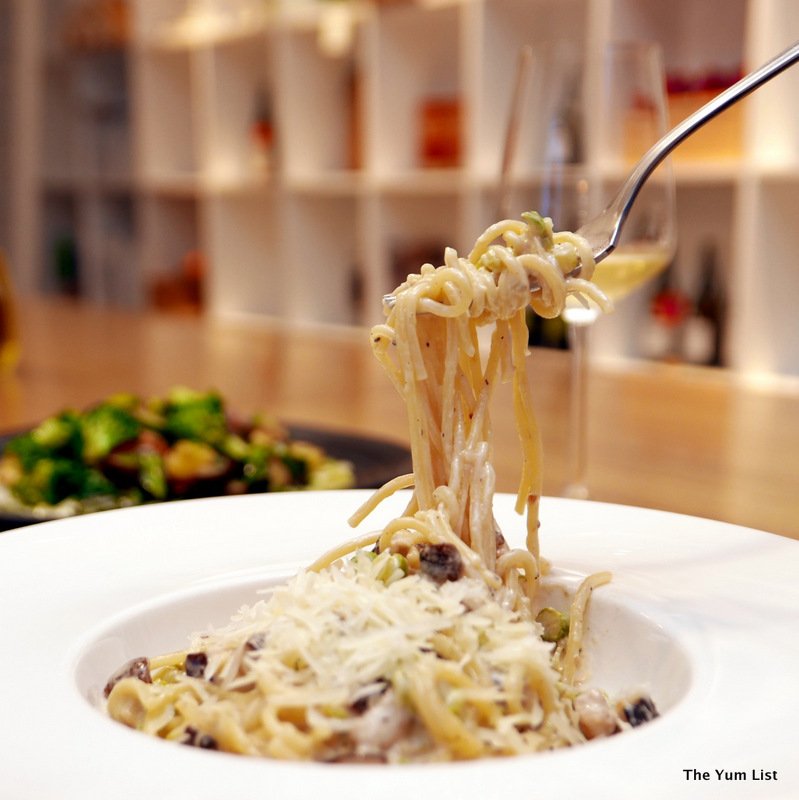 If you look for 'shank' on the menu, you won't find it. It's disguised as Lamb Rendang (RM60), and is a magnificent shank marinated in traditional ingredients of chilli, shallots, garlic, ginger, lemongrass and a mélange of others. I know I have to get in fast when hubby starts moaning sounds of satisfaction, while I'm still photographing my wine, "Mmm, delicious. Lamb. Good." I dive in for my forkful before all awareness that we ordered this as a sharing dish leaves hubby's mind, and mirror his statements in thoughts. I know it's cliché, but yes, the meat does fall off the bone, and the Malaysian seasoning is a wonderful complement that cuts through the meat's natural fattiness with its mildly spicy edge. Tomato salsa also brings freshness to the meaty lamb, and a smooth potato mash donates plenty to mop up any drops of remaining sauce.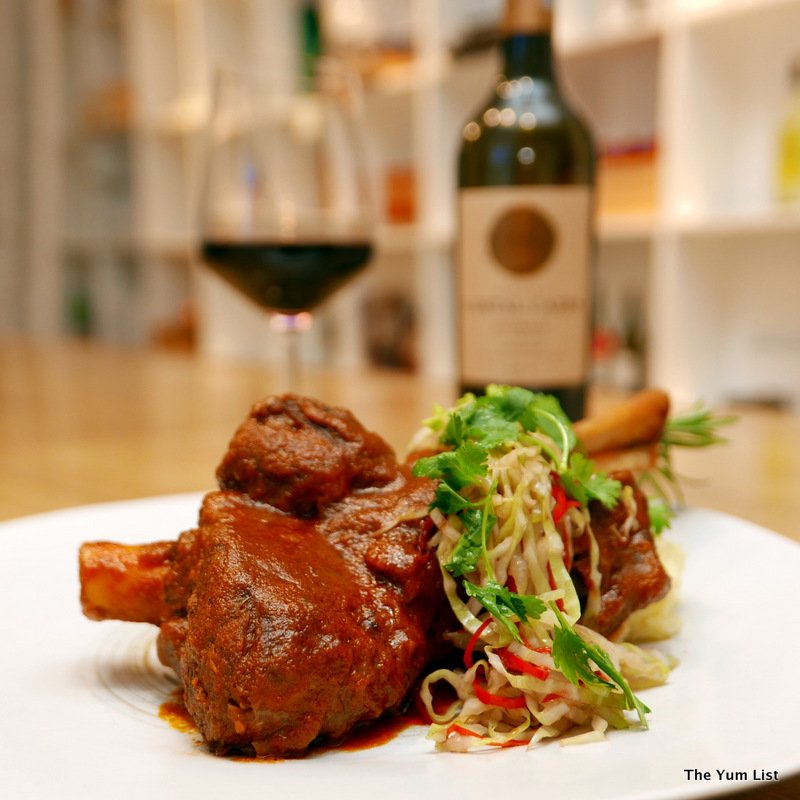 My oak barrel aged accompaniment, Domaine L'Ostal Cazes, Estibals, Minervois 2013 (RM35), furnishes a blend of Syrah, Carignan and Grenache. It's deep red in the glass (making a great shot with some of the books lining the wall of the Living Room), offers cherry on the nose, and is round and smooth in the palate, with sufficient tannins to further assist in slicing through the natural lipids of the meat.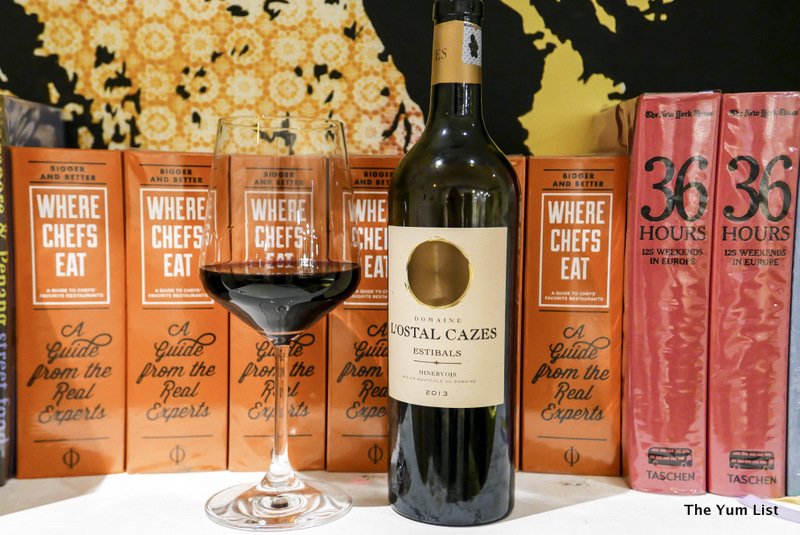 Feeling well fed, I leave hubby (what was I thinking?) to choose a light sweet from the dessert counter. He returns with two very creamy pastry options: Rum Baba (RM8) and a Swan Puff (RM7). Both are made in house, and both please him tremendously.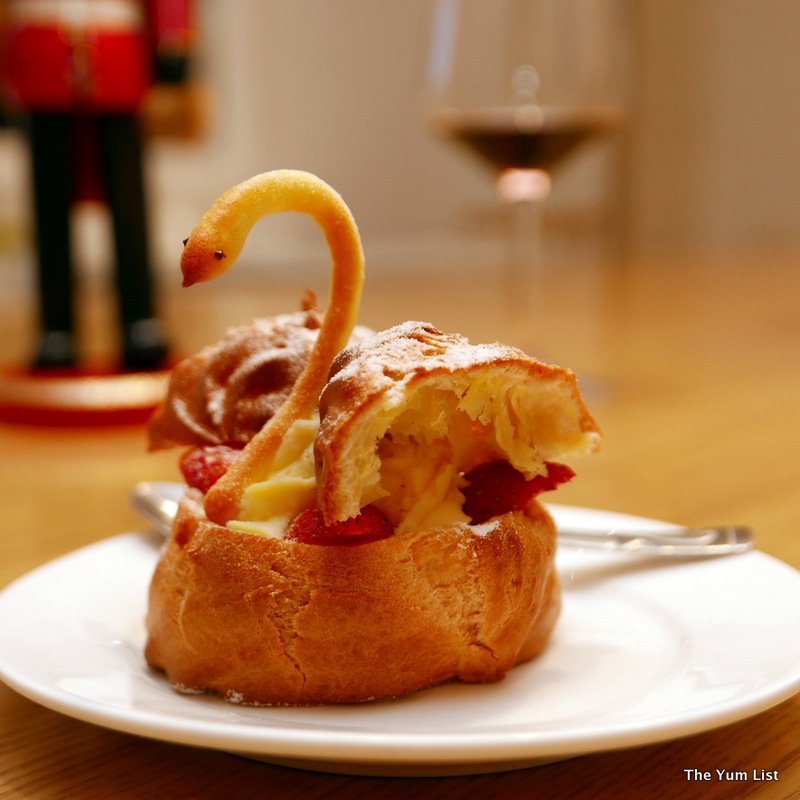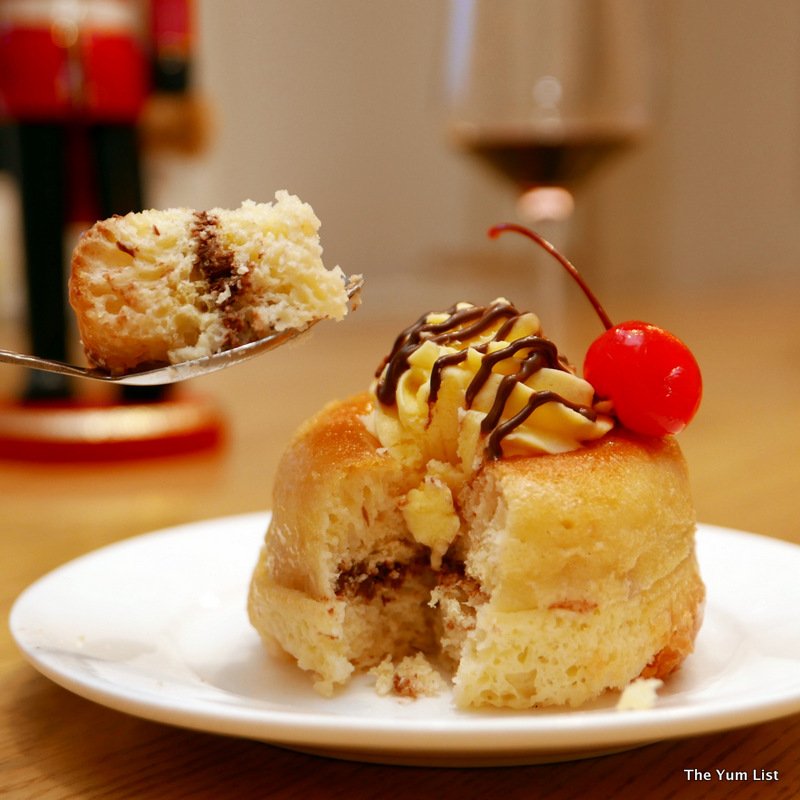 And, with a fabulous single cask whisky selection, I return to where we began with the drinks menu, finding it hard to resist a neat glass of whisky to finish. Clynelish 15 year Highlands, Scotland (RM30) has been aged in a sherry cask supplying the whisper of sweetness that I'm looking for. So while hubby licks up the last of the cream, I contentedly sip and contemplate taking 'just a couple more' Instagram shots before we leave.
Reasons to visit: quirky setting; Lamb Rendang; excellent drink list.
Living Room
Macalister Mansion
228 Jalan Macalister
11400 George Town
Pulau Pinang, Malaysia
+6 04 228 3888
www.macalistermansion.com