Words: Aisling Cullen Photos: Monica Tindall
I have been told to keep New Year's resolutions realistic. There should be no lofty goals of slimming down to a size 8, getting rock hard abs or completing a marathon. Because honestly, by the end of January I've usually run out of steam to keep going on the promise of a new me. One thing that I have promised myself this year however, is to increase my intake of fruit and veggies which I think is very much achievable.
First stop to my healthier lifestyle is Ola Bowls in Pavilion Shopping Mall. I have to admit, I was a smoothie bowl virgin before I tried out Ola. I know they have been hugely popular for the past couple of years but for whatever reason, I hadn't yet come across them in KL.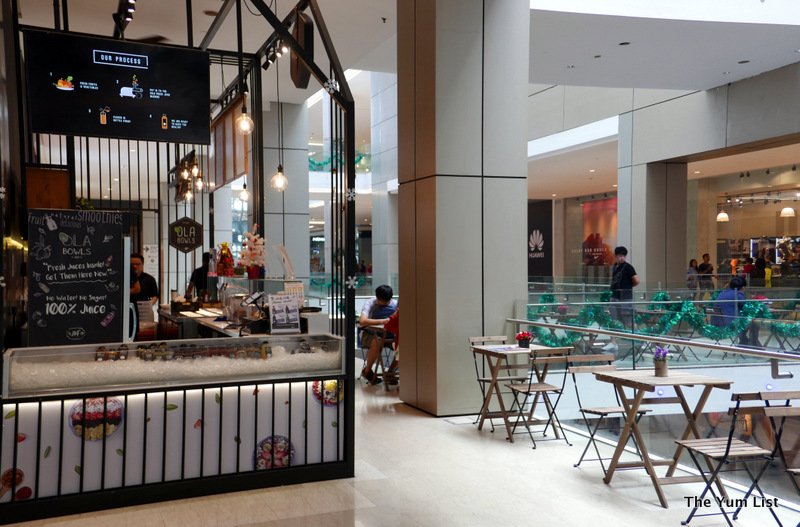 When Date Night (RM17.90) arrived, I marvelled with how pretty and Instagram-able the dish was. Dates, bananas and soya milk are blended together and topped with rows of strawberries, bananas, cranberries, granola and chia seeds. So pretty! As I dipped my spoon in, it didn't take me long until I realised that smoothie bowls were a key element missing from my life and that Ola Bowls would help me realise my New Year's resolution beyond January!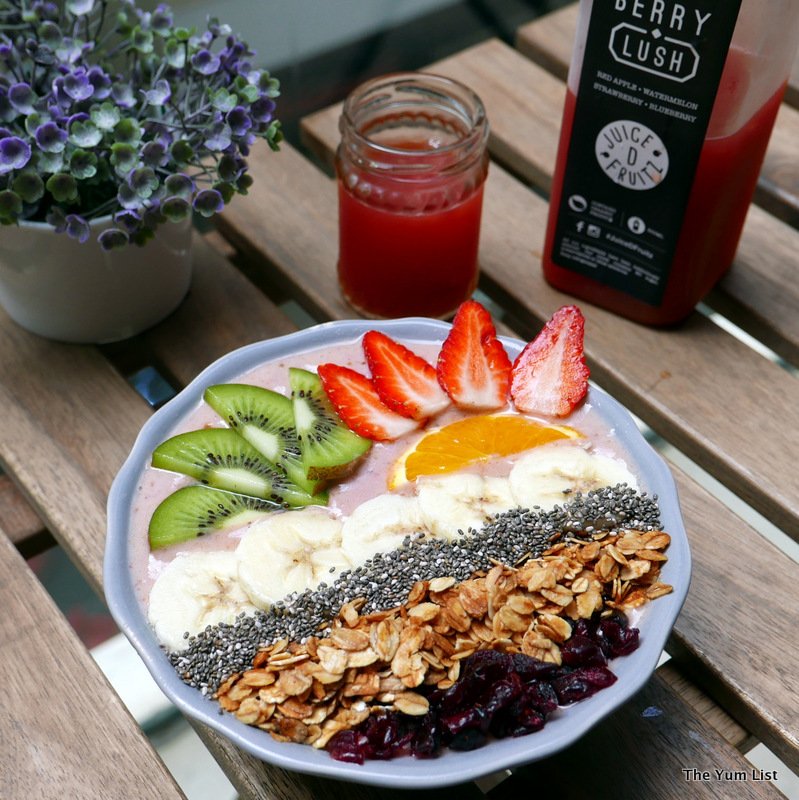 The Matcha Delight (RM21.90) is slightly more savoury that the others we tried. Matcha green tea is blended with baby spinach, bananas, avocado and soya milk, and topped with granola, chia seeds, pomegranate, bananas, strawberries and cocoa sprinkles. If you are looking to sweeten it further, honey can be added to the base mix.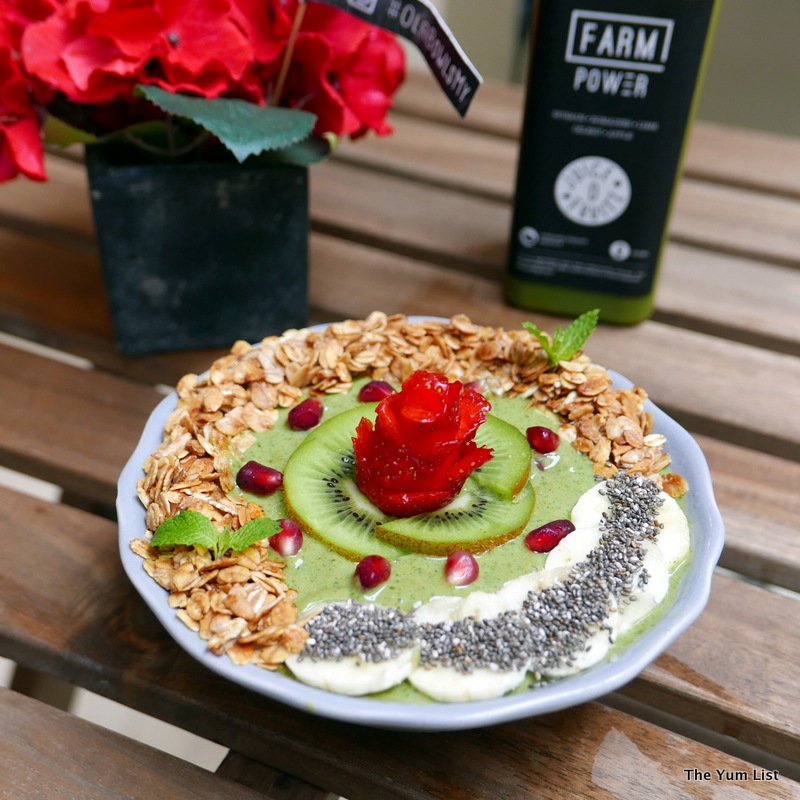 Just as I thought my Instagram account couldn't get more colourful, we were presented with the Dragon Desire (RM18.90) which has mango, banana and dragonfruit blended and served in half a papaya, topped with kiwi, berries, granola, pumpkin seeds and cacao sprinkles. Visions of a tropical paradise came to mind with this dish. All I needed was a beach and hammock to complete the picture.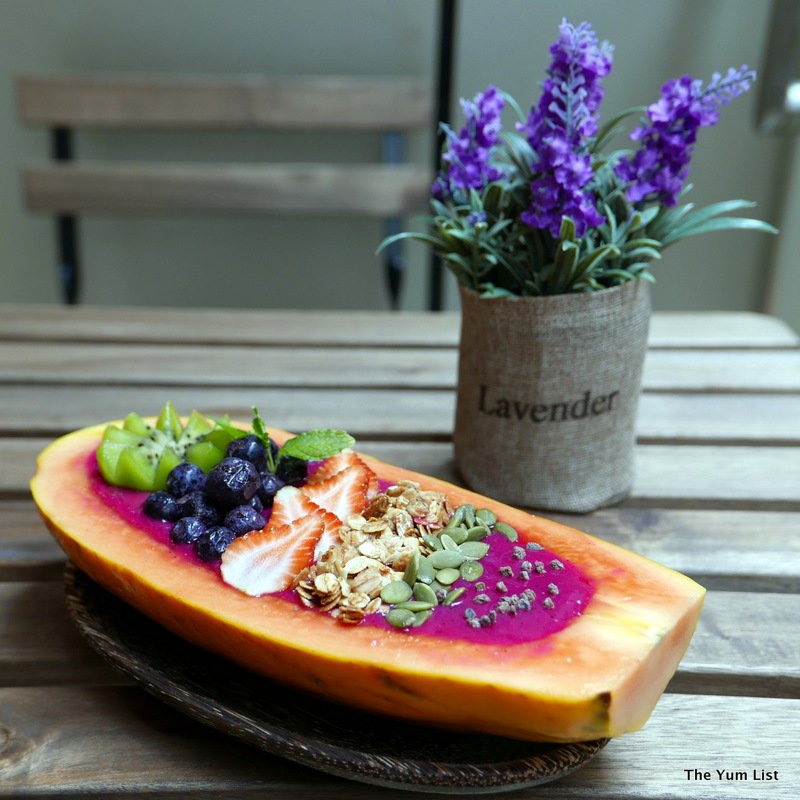 For something more creamy and decadent, try the Peanut Trouble ( RM17.90). Peanut butter, soya milk and bananas are blended and topped with muesli, granola, strawberries and pumpkin seeds. I was in heaven with all of these dishes.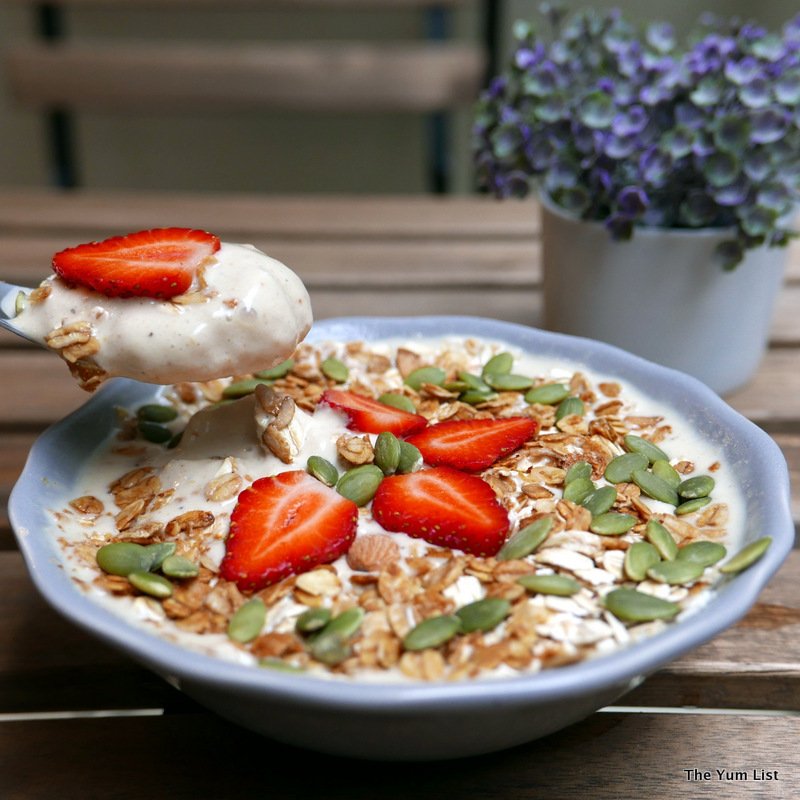 Ola Bowls was created by the same owner as Juice D Fruitz, the original cold pressed juice company in KL. They have a large variety of fruit and veggie juices available. We tried the Berry Lush and Tropical Glory (RM16.90), which are both new editions to their juice collection. Both are juicy, sweet and thirst quenching.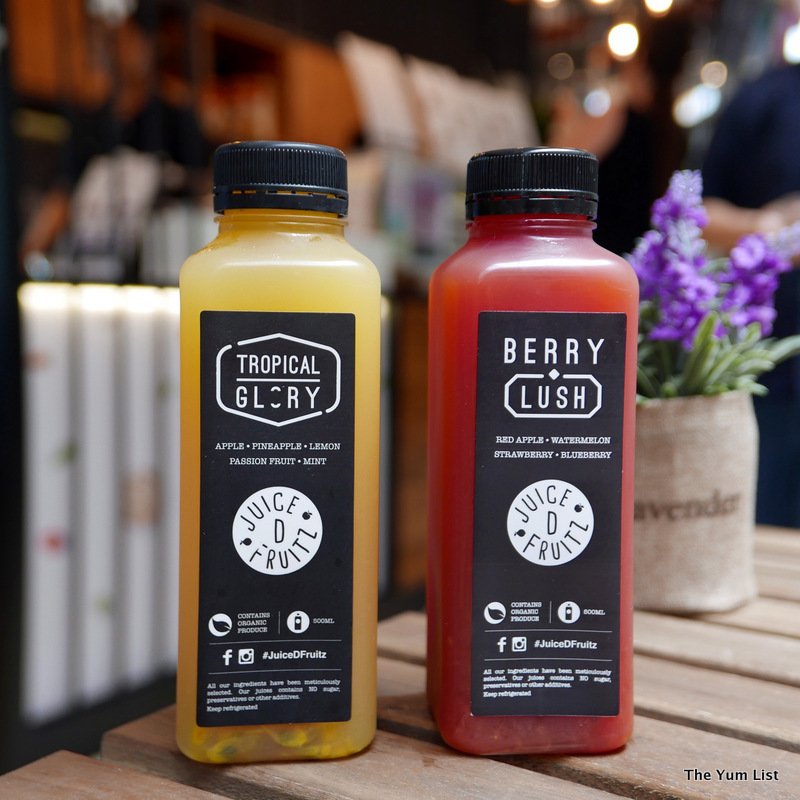 I learnt from a friend of mine that Ola Bowls and JDF juices are available on Food Panda, and in order to feed my new found addiction, I ordered a couple of smoothie bowls two days after visiting their Pavilion branch. Now that I have found a very convenient way to get my fix of fresh fruits and veggies, that somehow I think my New Year's resolution will last beyond January this time.
Reasons to visit: super fresh and tasty smoothie bowls, healthy dessert/snack alternative, a great way to get your 5-a-day fruit and veggie fix, boost your Instagram account with snaps of these beautifully colourful dishes!
Ola Bowls Malaysia
C5.06.00, Level 5, Pavilion,
Bukit Bintang, Kuala Lumpur
www.facebook.com/olabowlsmy