A timber building on stilts erected amongst the mangroves houses Gaya Island Resort's Spa Village. Giant glass panels tilt open allowing in clean fresh air, and the sounds of cicadas chirping and birds calling provide a natural soundtrack. Drawing on the rich culture, traditions and commodities of the native lands and sea, treatments have been designed to harmonize with the host environment.
Greeted at reception, I'm swiftly escorted to a stunning relaxation area – natural hued furniture comforts my body, and vibrant green from the rainforest fringe is a peace-inducing outlook. One of the tastiest spa welcome drinks ever, is found here. Pineapple, ginger a whisper of chilli – it's so good, I'd like to borrow the recipe, add a shot or two of rum, and claim it a cocktail – maybe that's something I'll conspire with the bartender later on in the evening.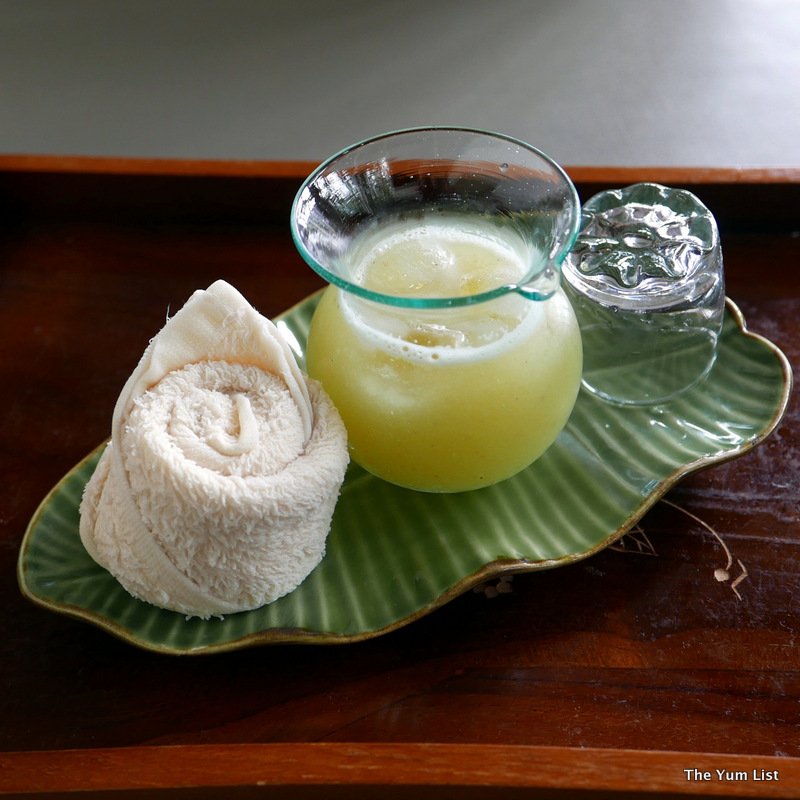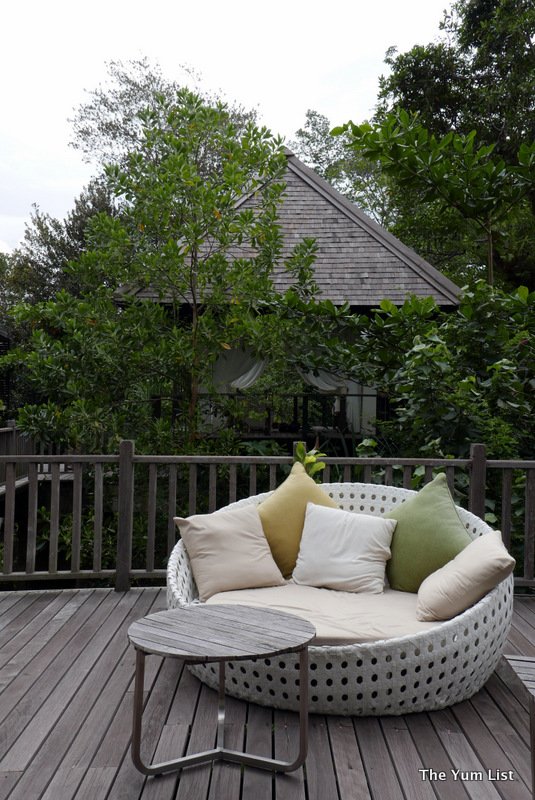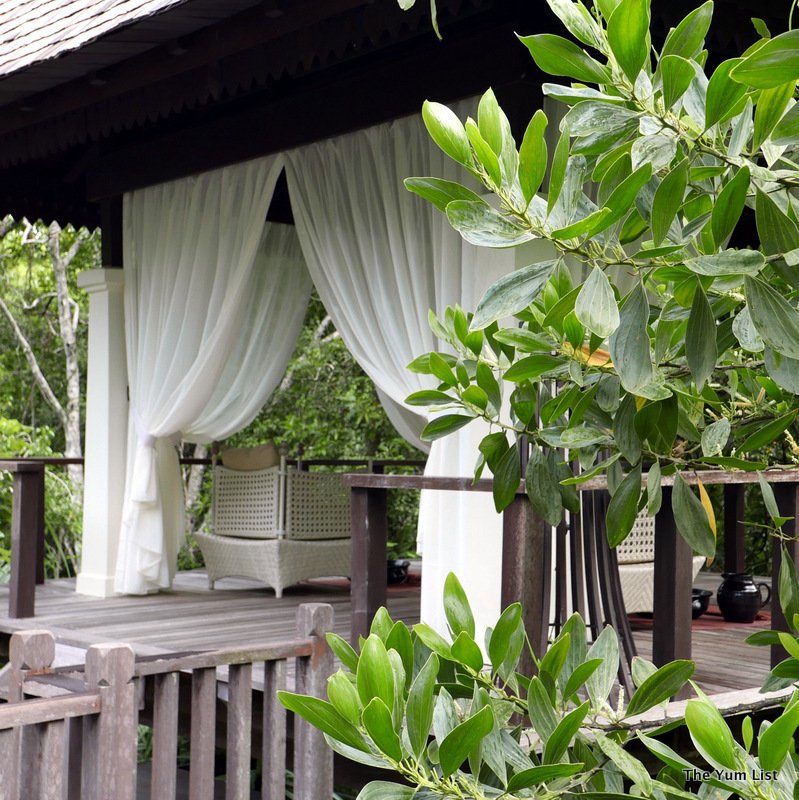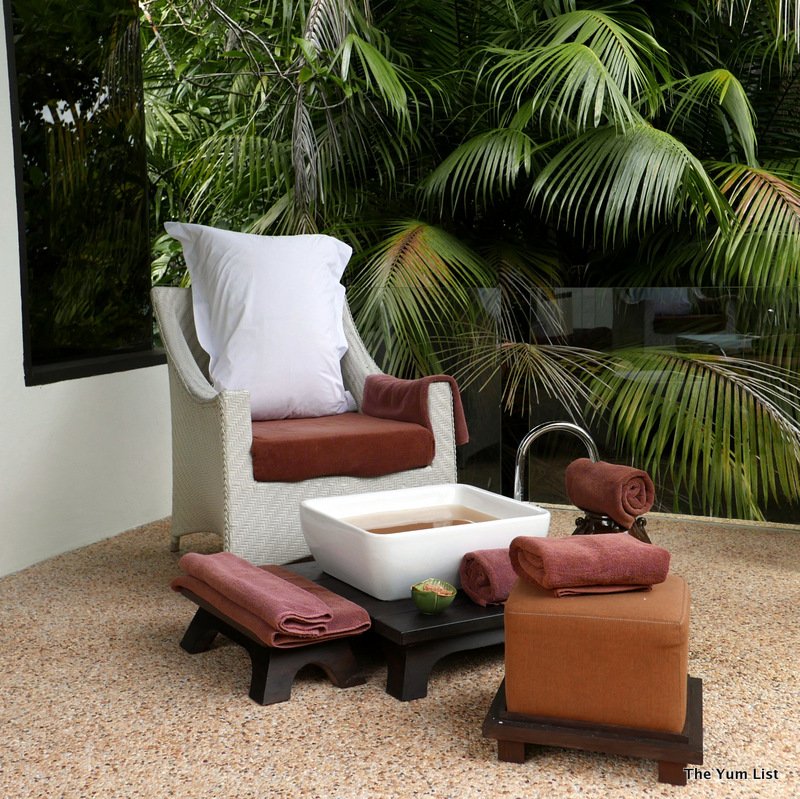 A compact menu holds a number of opulent multiple-hour treatment journeys, and a range of a la carte options too. Whatever your fancy however, the beautiful concept of Spa Village at Gaya Island Resort is to customise sessions to give guests exactly what they need. In my case, my two preferred treatments are massages and facials.
A handful of different types of massages are on the menu, but these too are fine-tuned, adjusting to the desires of each guest. I want something that works deep muscle tissue firmly, but without pain. Shoulders, neck and feet are all tired, and really, what I truly desire, is to just stop activity for an hour or two and be pampered.
The Urutan Pribumi (Indigenous Massage 80 minutes, RM415) comes highly recommended. Gathering local wisdom from times when Malaysia was mostly an agricultural society, this massage was used in the past to increase flexibility and relieve muscle tightness of those working in paddy fields and farms, seafarers and warriors. Heels of hands, thumbs, forearms and elbows are utilized for profound reach. Light stretching and mobility of joints is included, and with the delicious scent of Spa Village Gaya Island's signature blend of oil, Island Spice, it's a highly successful treatment.
Two types of facials are available: one hand blended with natural ingredients from the rainforest and sea; and the second using a quality European product. A strong proponent of the locavore concept, I select the former. Honey, ginger, yoghurt, sea salt, vanilla and much more give the impression that I'm being prepared to be baked in the oven! Such delectable aromas have me wanting to literally lick my own face – and I probably could do so very safely because the products are all indeed edible. Cleanse, scrub, mask, tone, moisturize and an oh-so-wonderful head, neck and shoulder massage leave me feeling like a goddess.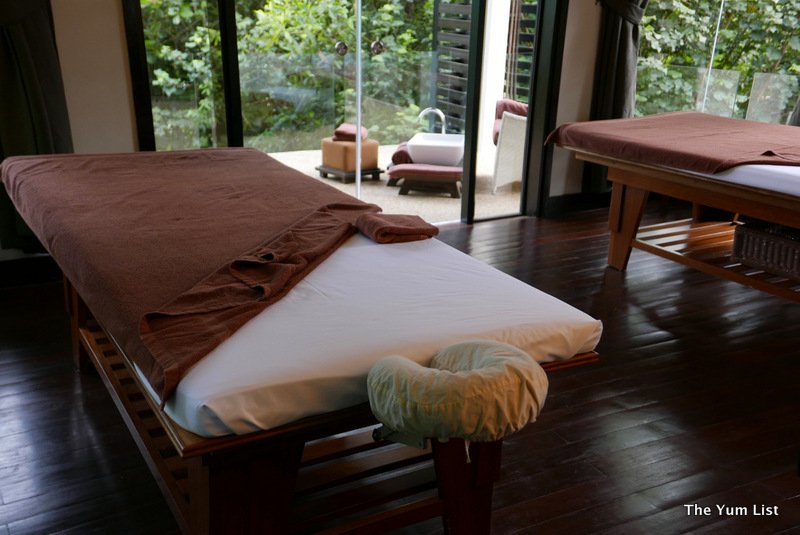 I suggest making an appointment on your very first day at Gaya Island Resort. The indulgence will refresh you after your travels, and you'll then have the opportunity to revisit before you leave – and believe me, once a spa therapist here has worked her magic, you will want to return.
I already have my eye on one of the packages. Noting again my fondness for local, the Aki Nabalu (2 hours, RM650), one of their signatures, looks like a wonderful two hours of unwinding. Beginning with a foot cleanse, warm herbal bath and a cool orchid soak, the body gets set to receive the benefits of the jungle botanics in this session. Steaming with a blend of multiple gingers native to the Borneo rainforest follows, and it's finished off with a deep tissue massage. The biodiversity of the region is captured in the natural products used, including pitcher plants, orchids, ferns, ginger and the giant rafflesia. Doesn't this sound like heaven?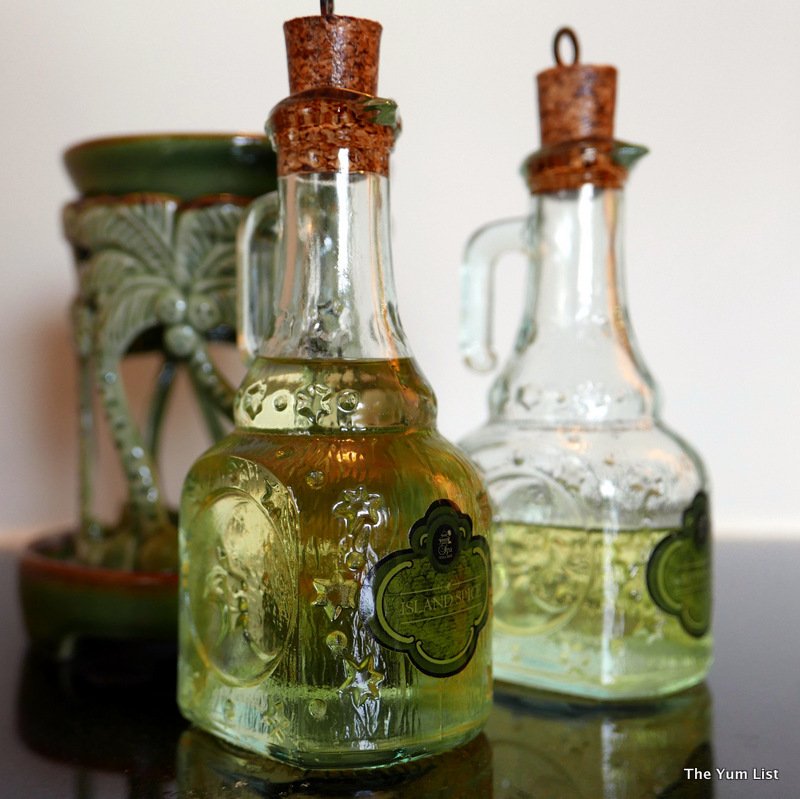 Whatever your proclivity, a trip to Spa Village Gaya Island is a gift from a nature.
Reasons to visit: An excellent integration of local culture, healing traditions and native ingredients into all treatments; an absolutely beautiful setting; highly skilled therapists.
Spa Village Gaya Island
Gaya Island Resort
Malohom Bay
Pulau Gaya
Tunku Abdul Rahman Marine Park
8800 Kota Kinabalu
Sabah, East Malaysia
www.gayaislandresort.com
+6 018 939 1100
[email protected]
www.facebook.com/gayaislandresort
Instagram: @gayaislandresort
Twitter: @ytlhotels