Melba at the Mansion is The Majestic Malacca's newly revamped restaurant, helmed by celebrity chef Melba Nunis. In case you didn't catch it, we had an exquisite sampling of Kristang cuisine for dinner on the night of our arrival to Malacca, and here you can find a little more on the history and culinary traditions that make this dining experience unique.
Today however, we take a quick look at some of the dishes that we didn't have tummy space for at dinner, and so return for lunch to try them out. Hubby's quite spice sensitive, and the foundation of Kristang cuisine involves chili as a key ingredient. There are some recipes with a lower heat level though, so that's what we've sought out today.
Semur (RM50) is one of the non-spicy choices from the mains, featuring beef stew cooked in vinegar with onions and potatoes. We love the bold flavours of this dish and find the profile very comforting, reminding us our own mothers' home cooking. Clear influences of Europe shine through in this recipe.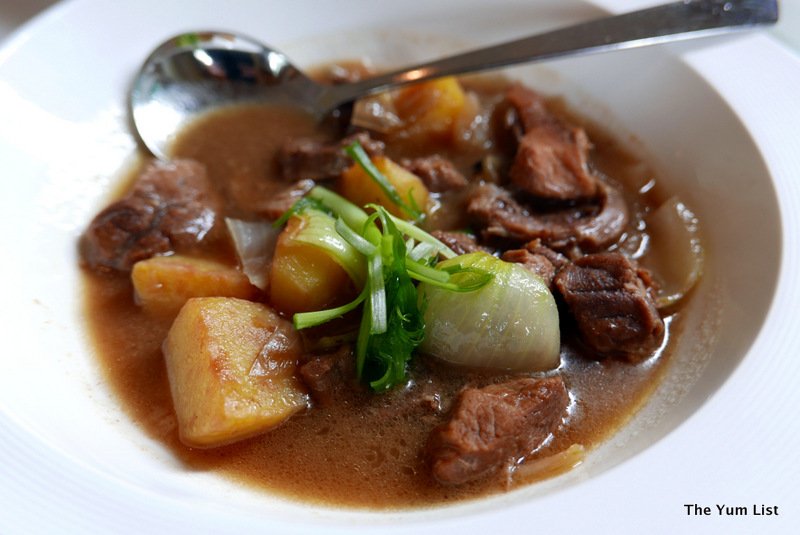 Another mild selection is the Stiu (RM40), which is slow-cooked chicken in a hearty stew of cabbage, carrots, macaroni and potatoes. Cinnamon and cloves are the dominant spices and the portion is generous. The taste is softer than the beef, and while it's good, we find ourselves clinking spoons more often over the beef than the chicken.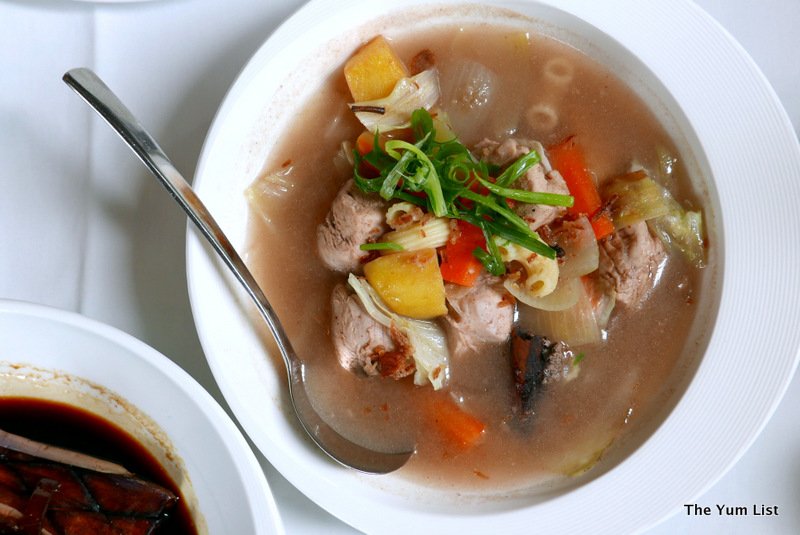 Getting our portion of veggies for the day, we return to the Kachang (RM35), which we enjoyed so much from last night's dinner, and also the Soy Limang Terung (RM30), pan-fried aubergine in soy and lime gravy. The French beans are crisp and delicious, and the eggplant is something too that we'd reorder. The soy and lime balance beautifully, and the vegetable is cooked to be caramelized on the outer and soft on the inner.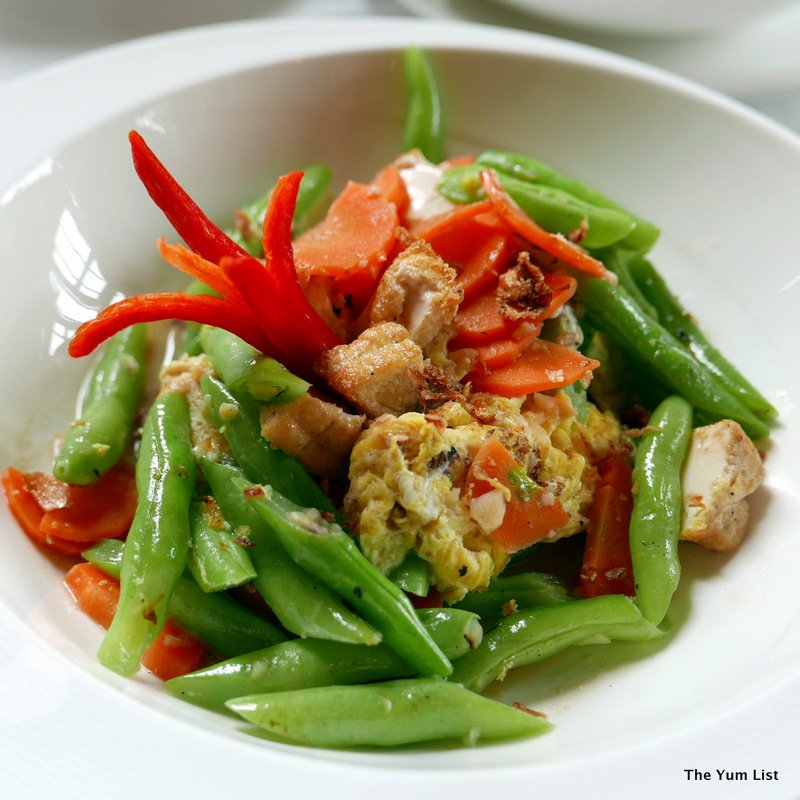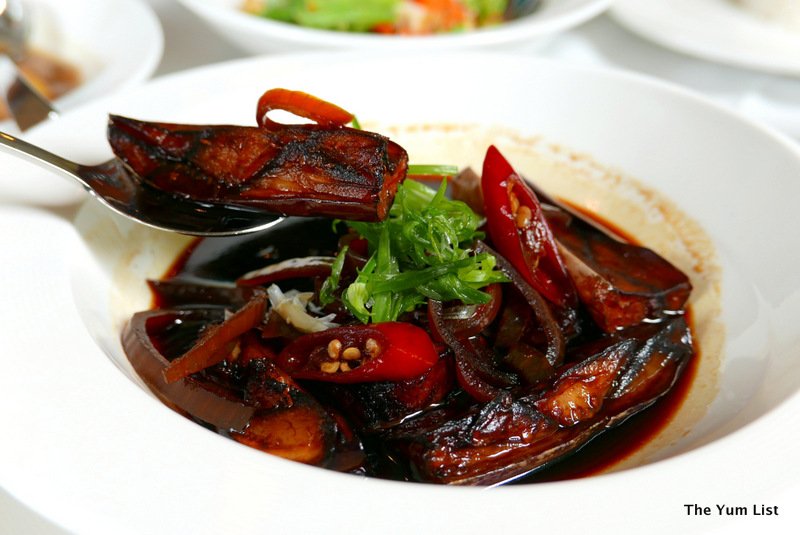 It is only lunchtime, but the desserts from our dinner's gastronomic journey were so sumptuous, that we can't resist trying another. This round we sample the Pulut Pretu (RM25), another luscious offering of warm black glutinous rice with dried longan and coconut milk. Scoop, scoop and it's all gone.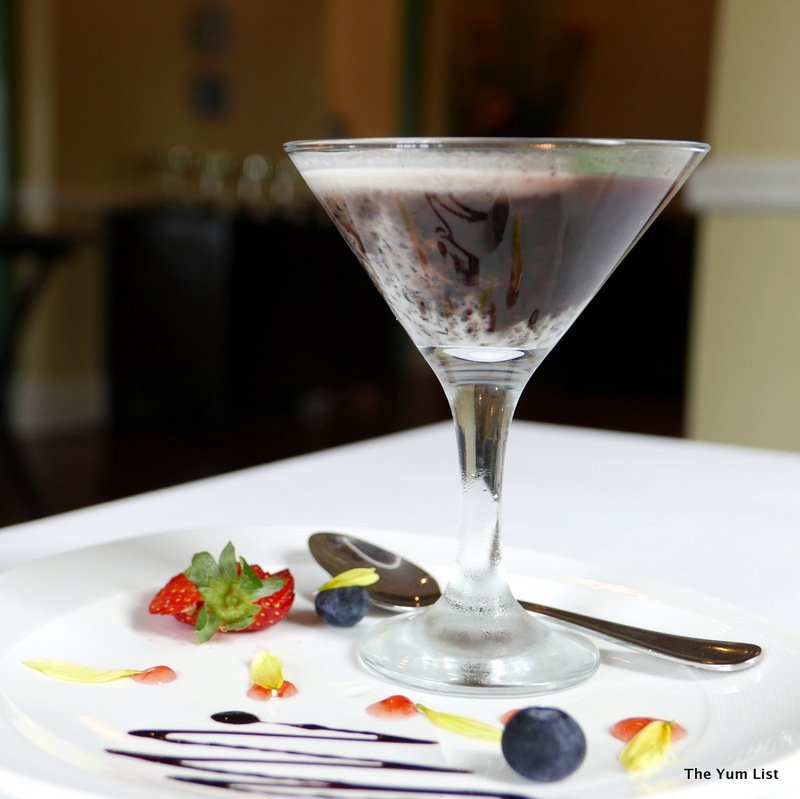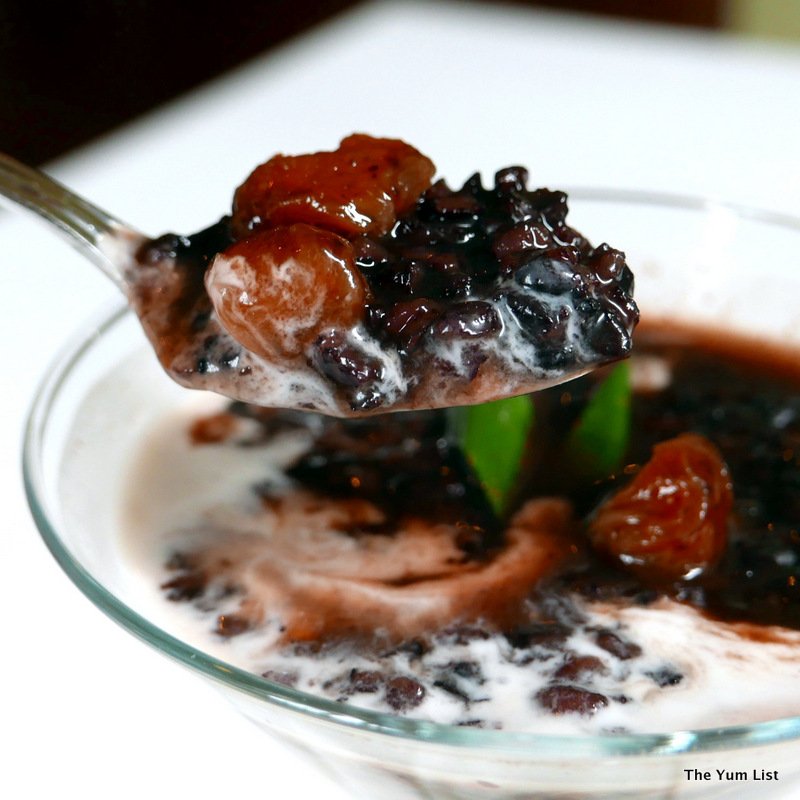 Reasons to visit: Semur (beef stew); Soy Limang Terung (aubergine); Pulut Pretu and generally a chance to try authentic Kristang cuisine in a lovely environment.
Melba at The Mansion
The Majestic Malacca
188 Jalan Bunga Raya
75100 Melaka, Malaysia
+6 06 289 8000
[email protected]
www.majesticmalacca.com
Open daily 12pm – 3pm
7pm – 10:30pm