Words: Aisling Cullen   Photos: Monica Tindall
Bijan has long been my go-to restaurant when I have family or friends coming to visit me in Malaysia. I've always loved its exotic atmosphere, thoughtfully designed traditional décor and the Malay style of cooking. In fact, this restaurant was one of the first that I tried when I moved to Malaysia. Its been going strong for 14 years and if you haven't tried it yet, it should go on your 'must visit' list.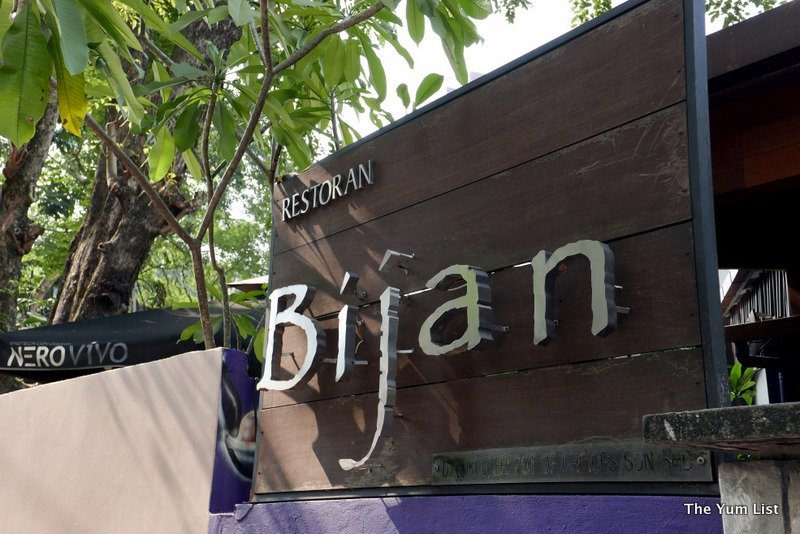 I have had a lack of visitors coming to see me in Malaysia over the past year or two, so Bijan had moved off my radar. It was time to reacquaint myself with some old favourites and some new additions to the menu along with Monica and Caning. As we entered Bijan there was a great sense of warmth in the stylish bungalow setting with nostalgic Malaysian tunes from the 1960's playing softly in the background.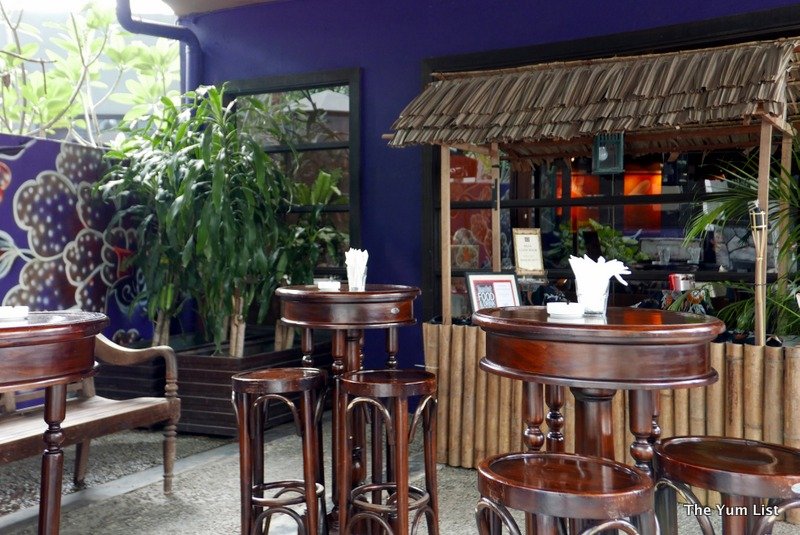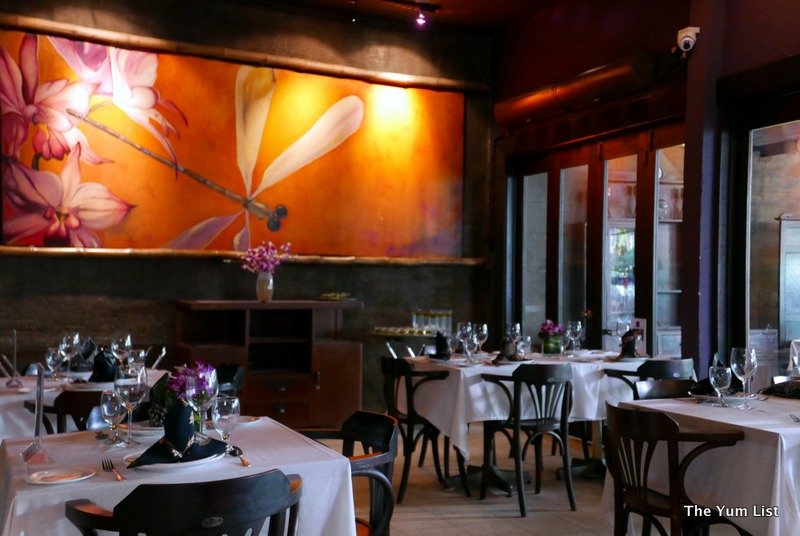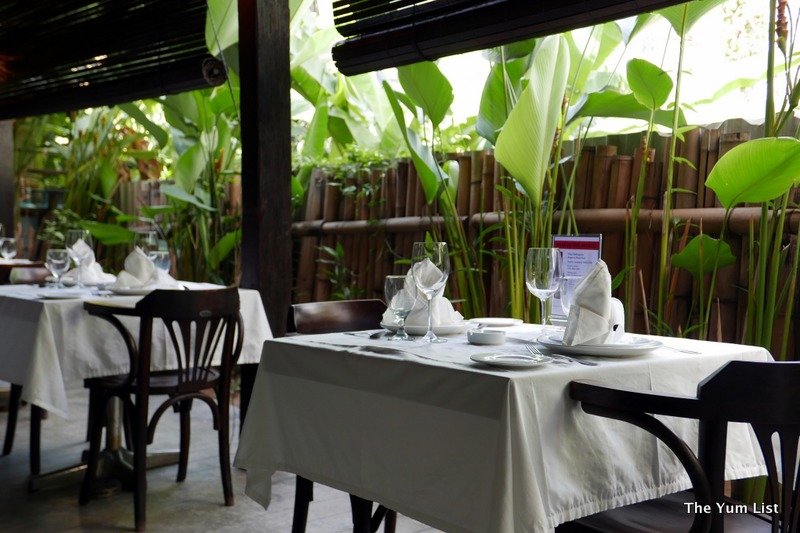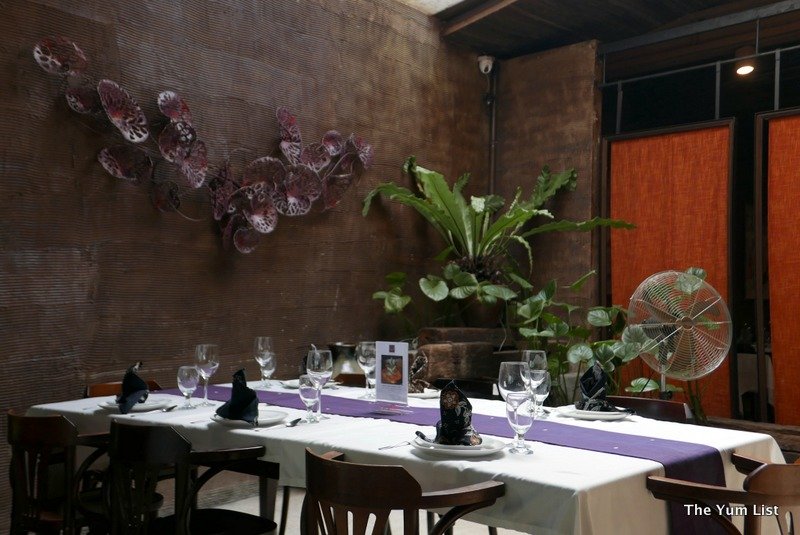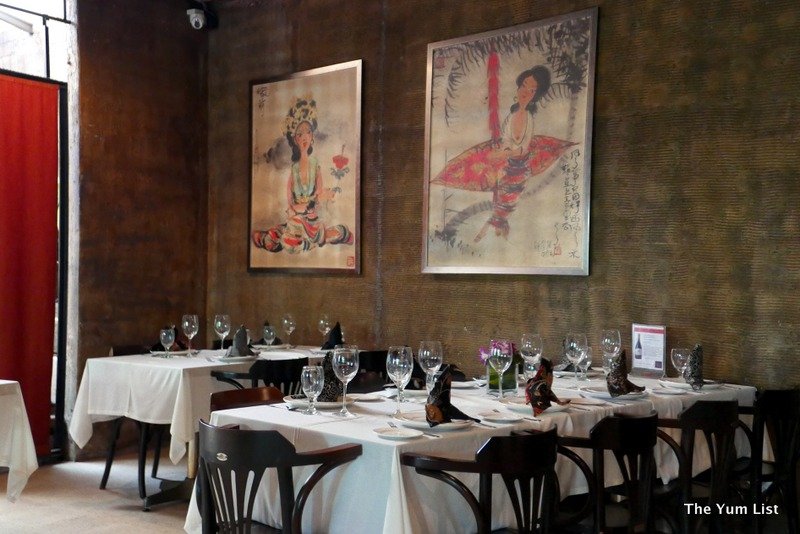 If you can't choose which appetizer to start with, we can recommend a mixed platter called the Aneka Pembuka Selera (RM36), which has a bit of everything. The crispy Popiah Goreng (vegetarian spring rolls) were my favourite. The parcel of the spring roll was light and crunchy, and it was packed with plenty of filling. I also very much enjoyed the Cucur Udang which is deep fried to a light crunch, and has a large prawn inside. The dipping sauce was a tangy chili sauce, which had quite a mild spice to it and compliments each item on the platter very well.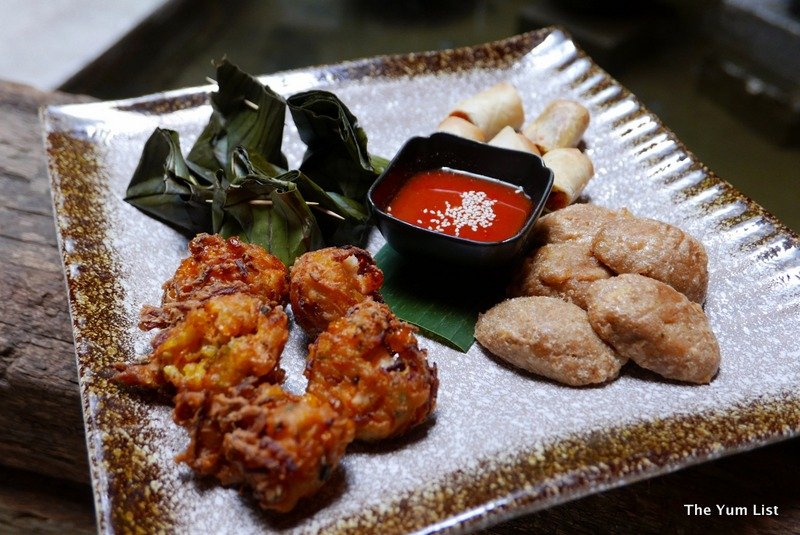 When the Ikan Siakap Sos Asam (RM75) arrived at our table, everyone oohed and aahed at the presentation. The seabass is crispy to perfection on the outside, and tender and moist on the inside. It is served with a peanut sauce that is more complex in flavour than a satay, with sweet and sour notes going through.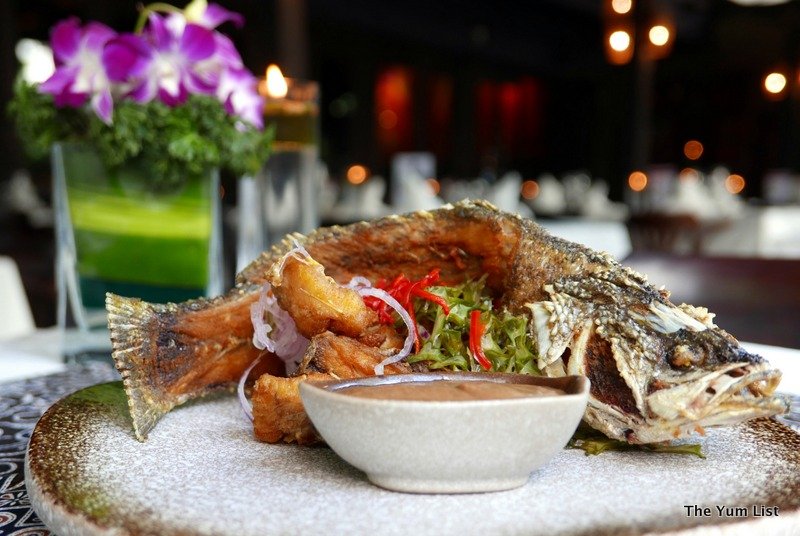 One of my favourite dishes on the Bijan menu is the Rendang Udang Nogori (RM55), which is a prawn curry in a beautiful creamy coconut sauce. I find the shells on prawns to be quite fiddly so it was a bonus when the waiter asked if we would like to have shells served on or off the prawns. Pre-removed please!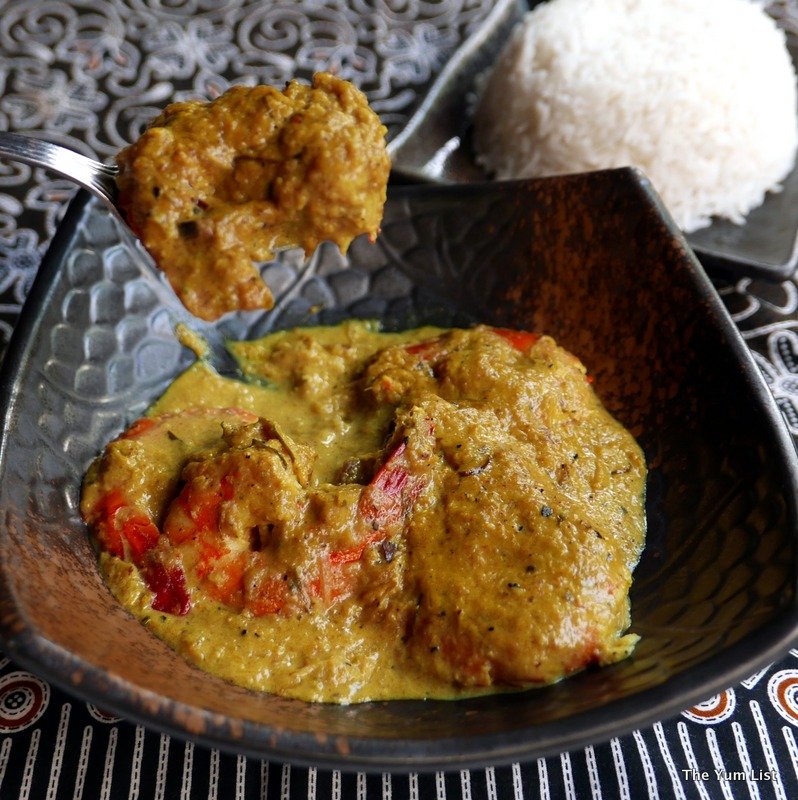 The Gulai Lemak Daging Salai (RM55) was another dish with an impressive presentation. Tender slices of beef are served on a creamy bed of banana flower. This is an unusual flavour that I hadn't tried before and that I will be happy to try again as it was so smooth and tasty.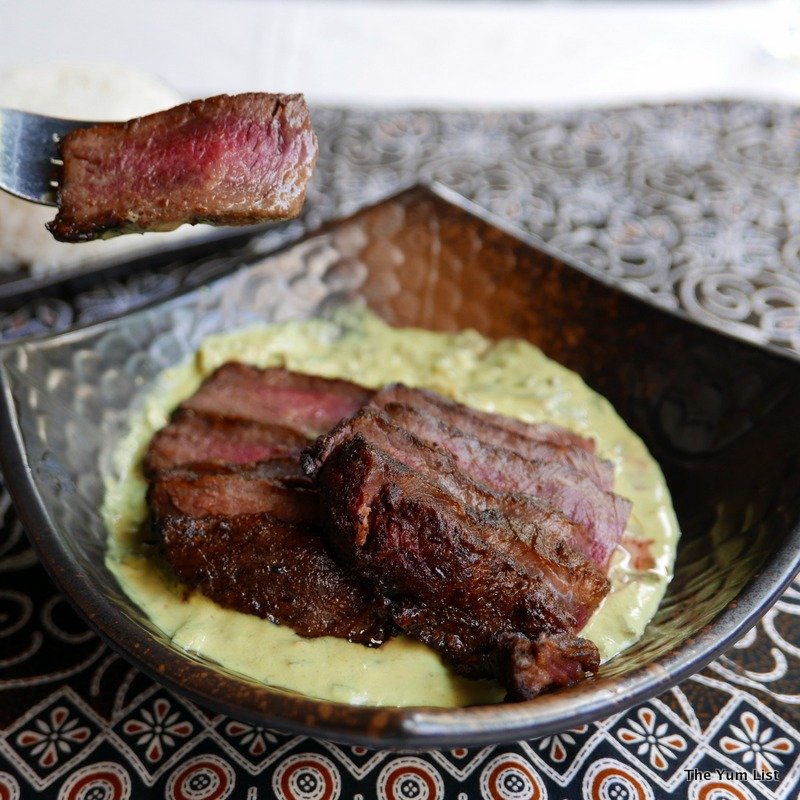 The Kerabu Mangga (RM15) is a spicy mango salad. It's sweet, nutty, hot and spicy… everything you could want from a mango salad.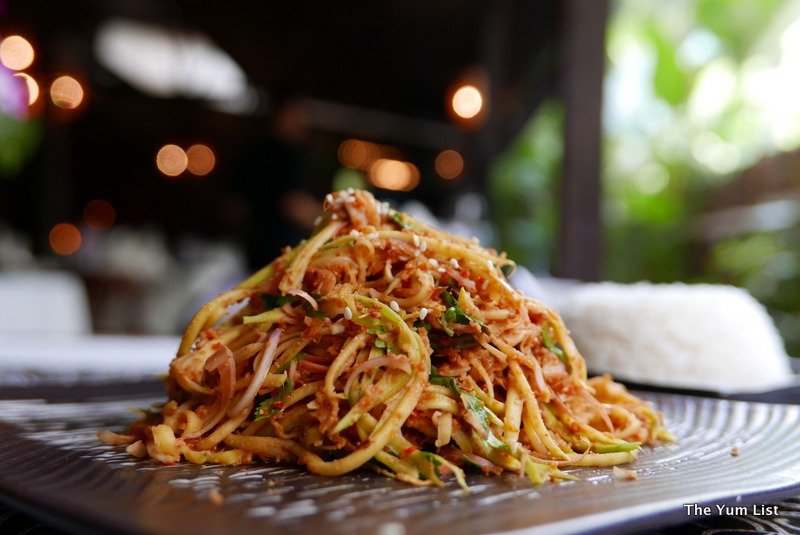 Another unusual dish on the menu that is worth trying is the Pucuk Paku Goreng Tahi Minyak (RM23). This is a vegetable dish made from wild fern topped with large prawns. It is tossed in a coconut dressing and has a rich aroma with a slight crunch to the wild fern.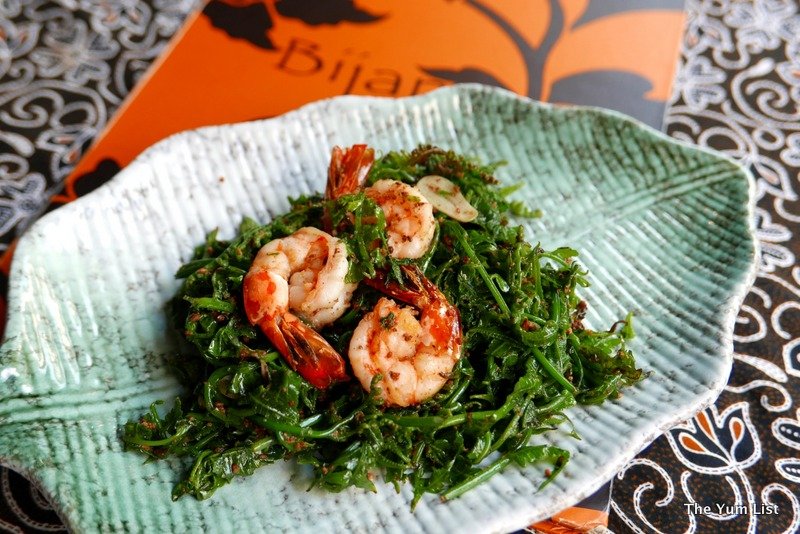 While at Bijan, don't miss out on the desserts. They are worth every calorie.The Gulu Melaka Cake (RM15) is a rich and dense steamed cake that comes with homemade ice cream. The sticky treacle-like gulu Melaka, poured at your own will, is divine.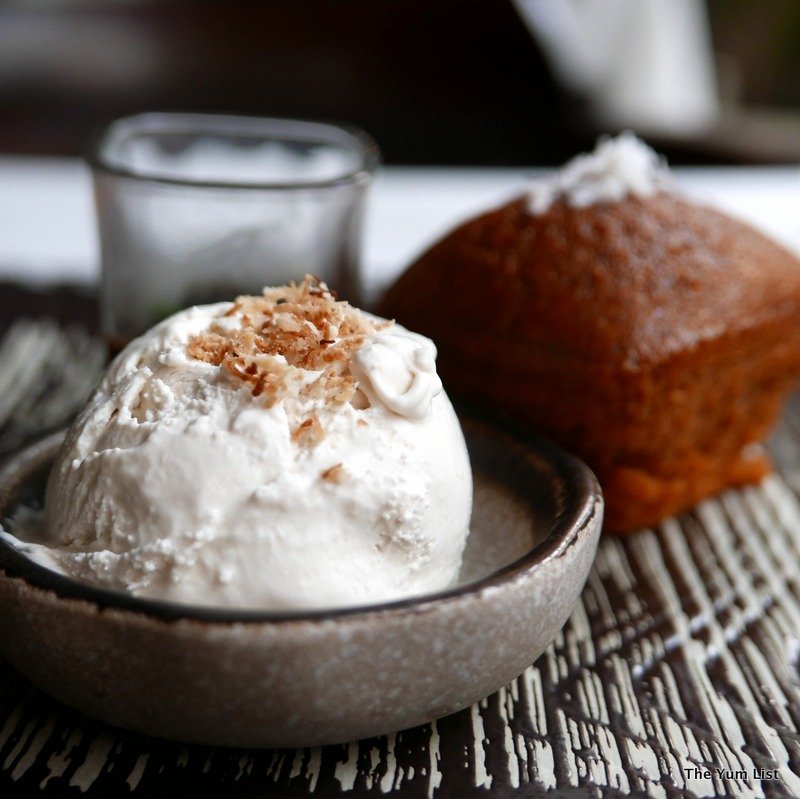 The Coconut Crème Caramel (RM12) was our favourite, with Caning declaring it as 'orgasmic'! He wasn't wrong. It is definitely the best crème caramel I have ever tried.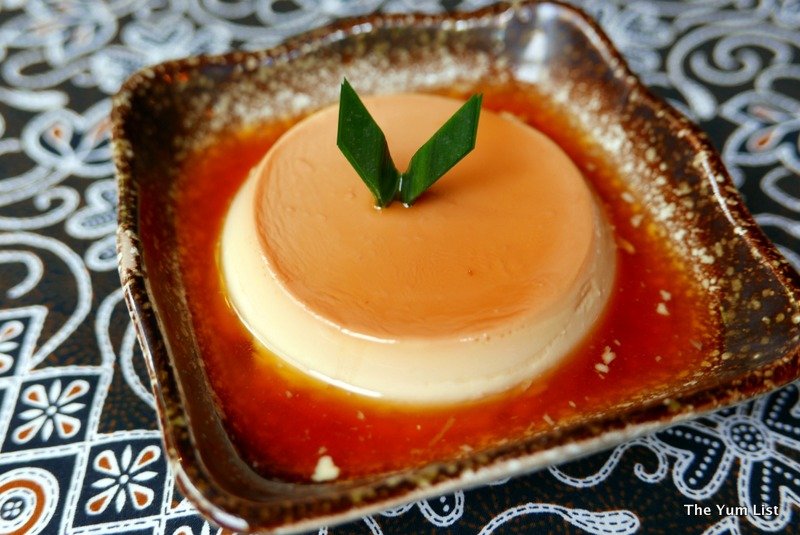 The Pandan Cendol Ice Cream (RM9) is a delicious palate cleanser, with yummy sago flour worms served with homemade ice cream.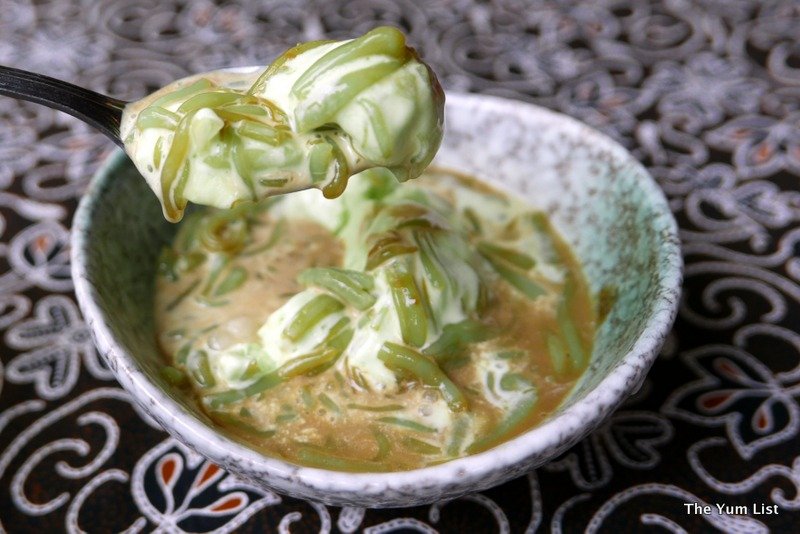 For cheesecake lovers, the Mango Cheesecake (RM15) is light and smooth, with a delicious fruity finish from the mango.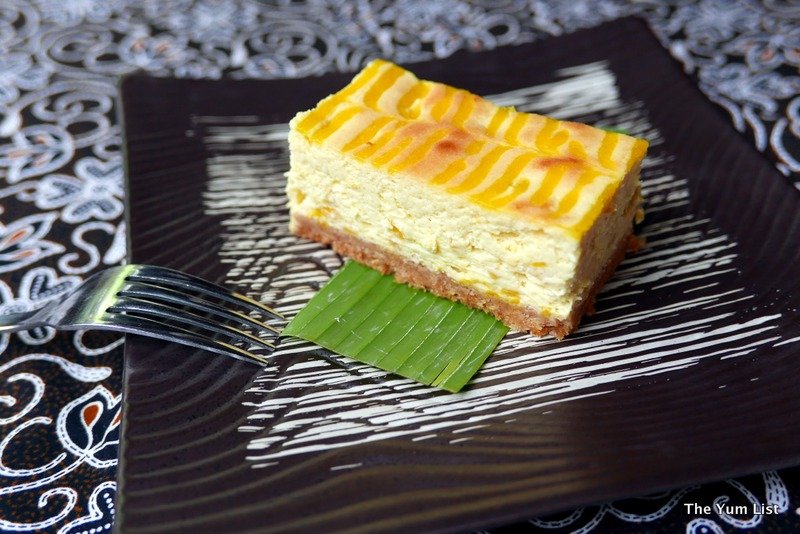 Another great reason to visit Bijan is for the drinks! We loved their Gulu Melaka Martini (RM33), which has palm sugar decadently drizzling down the inside of the martini glass. Mixed it in or not at your will.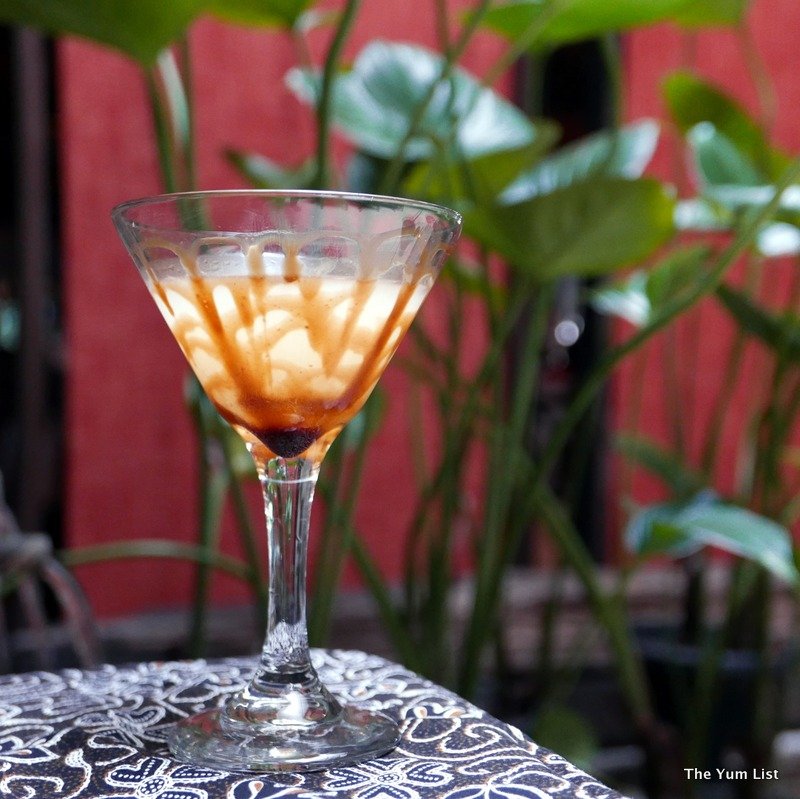 Bijan's Honey Margarita (RM33) is served with a salt rim, and the honey brings a certain mellowness to this classic. Another thumbs-up.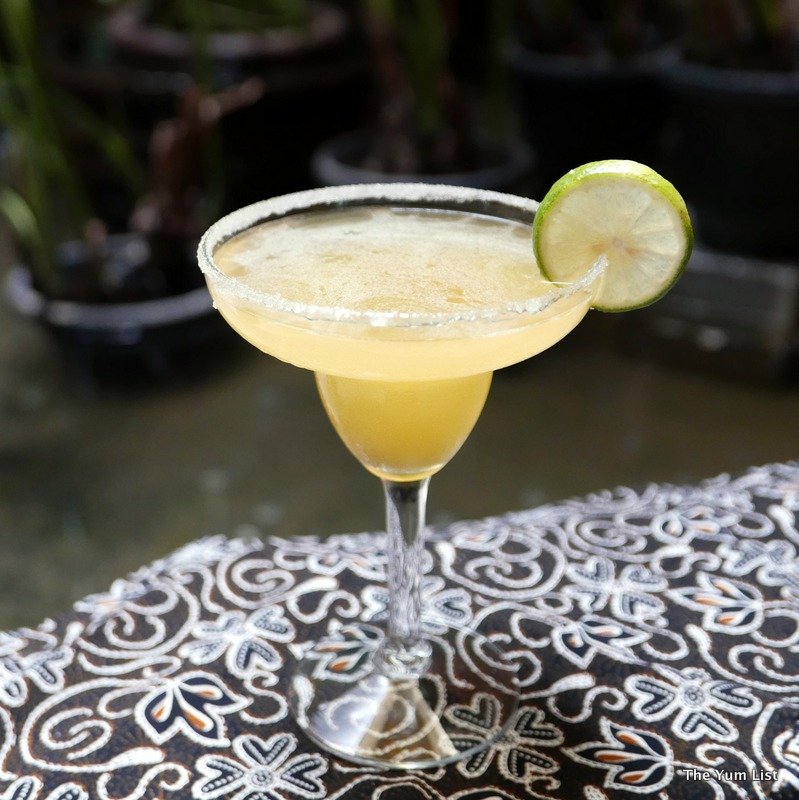 The Mosquito (RM30) sure is a fun cocktail. You will enjoy this beverage if you have a sweet tooth, but the best part about it is the selasih (basil seeds) sitting on the top of the cocktail resembling mosquito eggs breeding – a cheeky take on KL city events.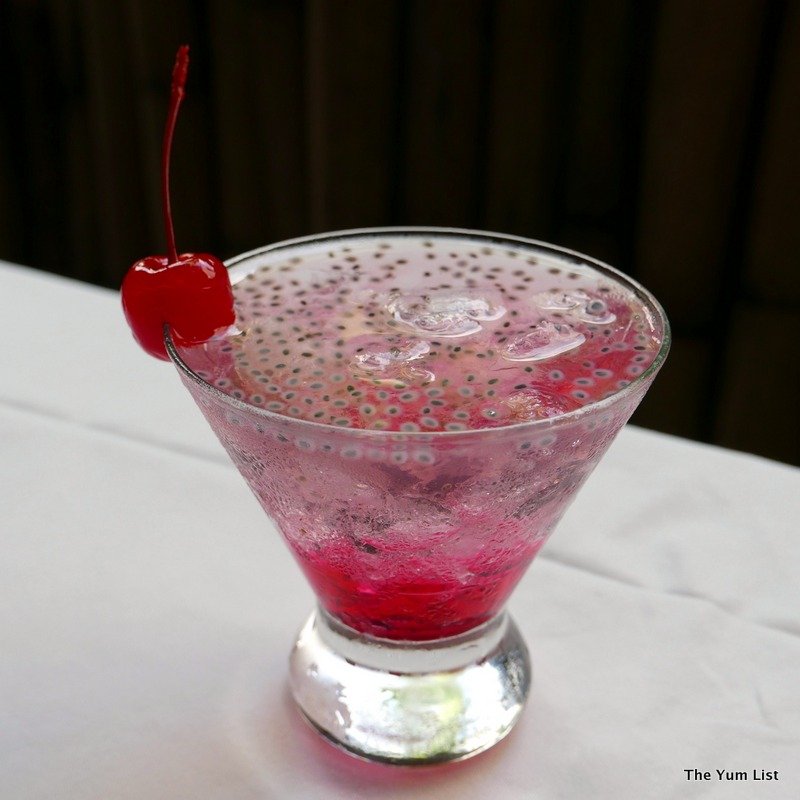 A naughty take on an espresso martini is found in the Don't Cut Ali (RM30). Using the Malaysian grown root famed for its aphrodisiac qualities, tongkat ali, mixed with coffee and vodka, the popular concoction is given a sexy boost. Whether the fables are true or not, it does make excellent post dinner sipping.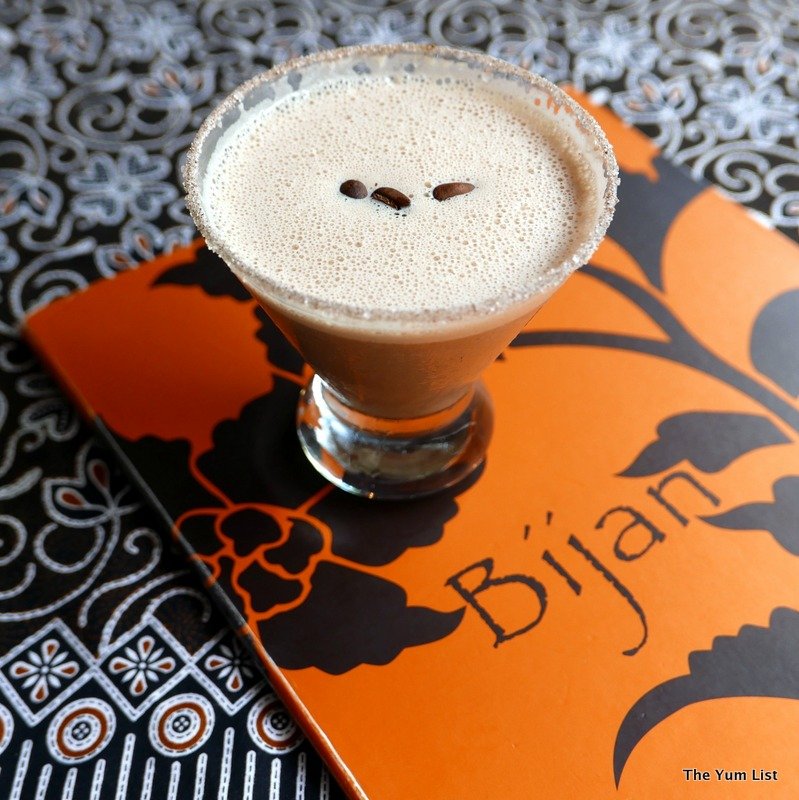 Delicious bite after bite, I began to wonder why I don't go to Bijan more often. Next time I'm not going to wait for a visitor to come to Malaysia as an excuse to go back. In fact, I'm going again tonight!
Reasons to visit: beautiful traditional décor in a bungalow setting, a great introduction to Malay food, the Coconut Crème Caramel, interesting cocktails with a local twist.
Bijan Bar and Restaurant
Malay Elegant Dining
3 Jalan Ceylon
50250 Kuala Lumpur
Malaysia
+6 03 20313575
www.bijanrestaurant.com
Open Monday – Sunday, 4.30pm – 11pm