Monica Tindall
With the advancement of technology and research into both aesthetic machines and products, the line between spa and medical centre is becoming increasingly blurred. Spas are offering facials and body treatments with an enhanced promise of results other than solely the benefits of relaxation; and medical centres are polishing their offices and service to be progressively more welcoming and relaxing.
Not only are the boundaries unclear between service providers, but so too is the abundance of vocabulary associated with various products. Add to that the constant introduction of new technologies, alongside imitations on the market, and it seems you need a medical degree to keep up.
Enter my friend, Dr. Siddique, cosmetic dermatologist at Lyfe Clinic, Damansara.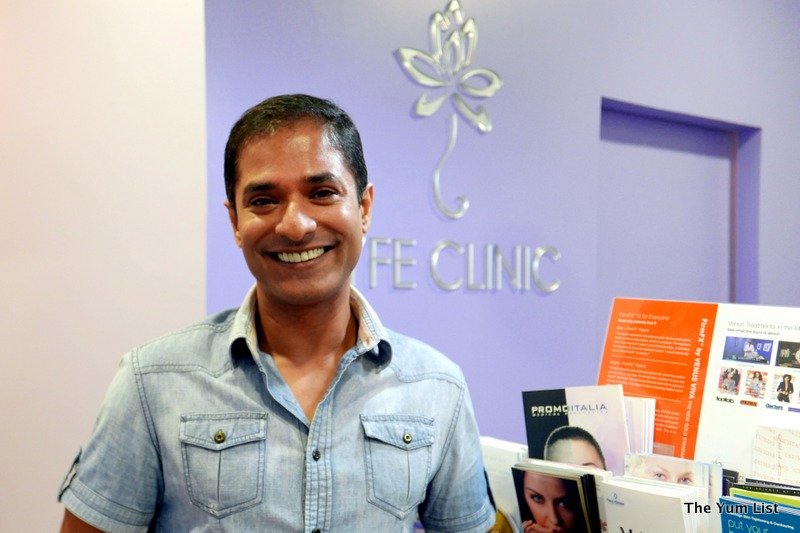 Dr. Siddique and his business partner Dr. Angie closely examine the research on each product and piece of equipment they consider using in the clinic. They determine the effectiveness and, very importantly, the safety of each item. Only proven treatments and those regulated and certified by respected governing bodies make it into their practice. You will find no cheap imitations here, which is very reassuring considering some of the recent 'horror' stories heard around the city.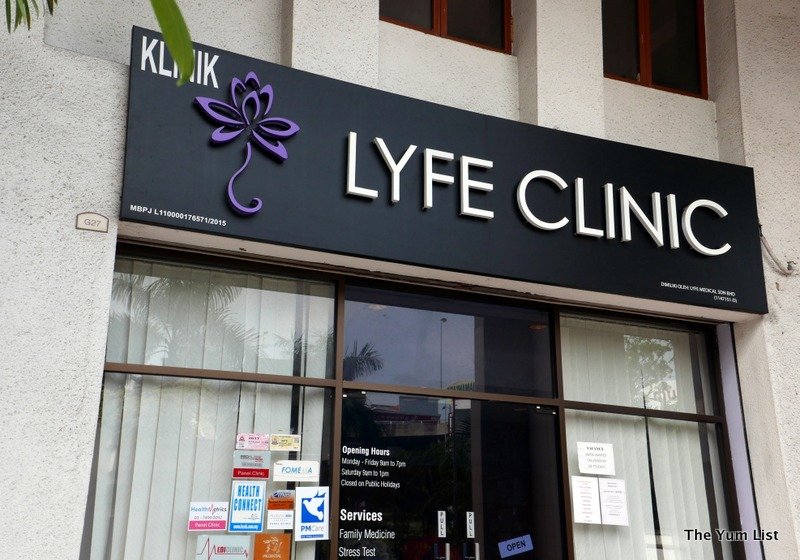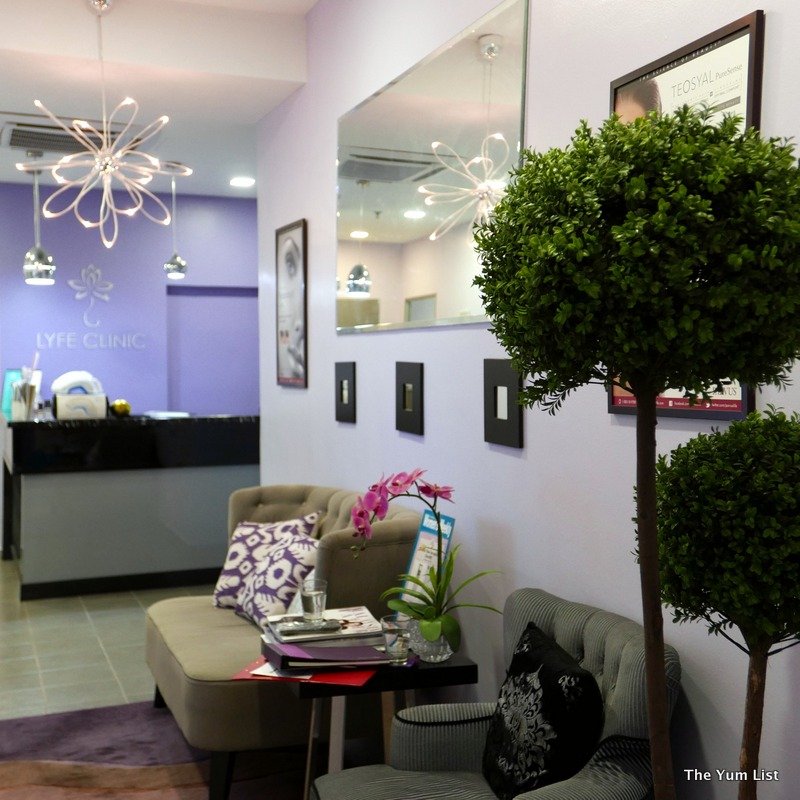 Besides my trust in Dr. Siddique's knowledge and training, his calm pleasant personality make talking with him about the latest aesthetic developments not only highly enlightening but reassuring too. No question is too big or small, and Dr. Siddique's insistence that patients are well informed means that alongside easy to understand and detailed answers to my queries, he also lets me know which questions I should be asking (if I haven't yet done so).
Within no time, he cuts through the seemingly unintelligible babble of information overload and has clearly explained the pros, cons and functionalities of various treatments. More importantly, he has helped me to narrow down my major concerns, and has given me options and realistic expectations for each of them.
Products such as fillers and Botox have flooded the market, and are good to some point, but not necessarily long lasting in their effects. Dr. Siddique tells that more and more clients are looking for non-invasive treatments with longer lasting results.
For this reason he suggests the use of two different types of lasers to combat my concerns.
Venus Viva
To target my fine lines and skin that is beginning to sag, a fractional laser is recommended. From the brochure: "Venus Viva uses NanoFractional Radio Frequency and SmartScan technology to deliver energy through the epidermis to the dermis, generating heat, while stimulating fibroblasts and rebuilding collagen." It promises to tighten, improve texture and reduce scarring. I have no allowance for down time, so this treatment is ideal as the small amount of redness generated immediately following the session is light enough to be covered with makeup, and my skin is completely back to normal within 24 hours. In fact, I'm back on the social scene the same day as my appointment.
The process involves applying a super-strength numbing cream to my face 30 minutes prior to the session. I feel like I'm in a spa with the way I've been pampered by Dr. Siddique's assistant. The clinic is adorned with fresh floral arrangements and a lovely purple hue provides a common theme to the décor. I'm left to take a rest on a bed in private with magazines and a full list of TV shows and movies to watch while the cream gets to work. There's Internet too, so I catch up on some emails over the interlude.
Dr. Siddique returns to administer the laser personally. He talks me through each stage and checks in regularly as to my comfort level. The cream has done a magnificent job so I find little discomfort, just a feeling of warmth in the immediate area each time a shot is delivered. Before I know it, it's complete! It turned out to be far less traumatic than I had expected.
A week later, my skin is smooth, I note a small reduction in fine lines and my skin's texture and tone has evened out some too. I loved this treatment, and have already made an appointment to go back for a second! Roughly six-week intervals are recommended.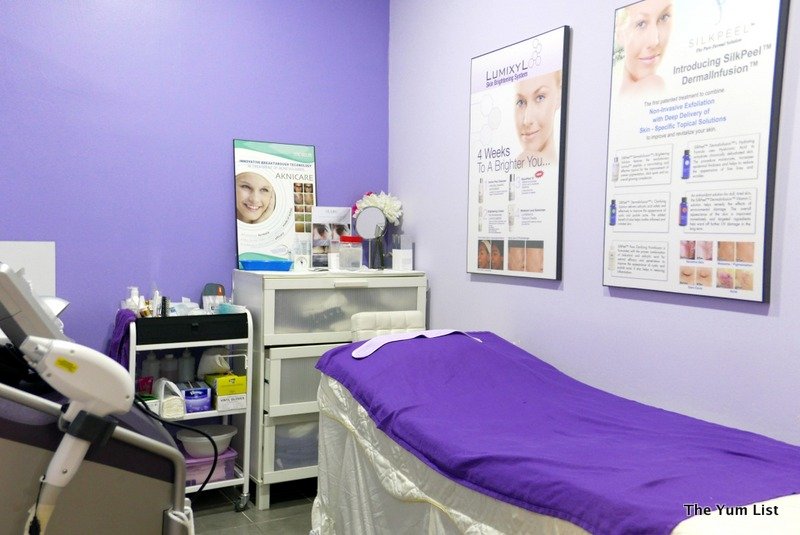 Alma Laser
Recently I've been experiencing a rash from shaving my underarms, so the second solution I'm seeking is longer-term hair removal. Apparently there are a number of options for hair removal and Dr. Siddique explains the benefits and what to expect from each. His recommendation for me is "Pain-Free Hair-Free" by Alma Laser, which, unlike some other methods, provides a completely painless experience.
The technology works by shrinking the hair follicles with a diode laser. With a cleanly shaven skin surface, cool gel is applied and the hand piece is rolled gently over the area. As the procedure continues, I feel a mild heat towards the end of treatment on my right arm, but nothing at all on my left.
Because of the speed, pain-free session, and effectiveness on all skin types, the Alma Laser has become the hair removal machine of choice by many. A series of sessions (usually three) is recommended for maximum results. It's been two weeks since my appointment and there has been a noticeable reduction in hair growth. I can easily see that two more sessions should have the desired effect.
My experience at Lyfe Clinic has been an incredibly positive one. I come away feeling more knowledgeable, refreshed and got the results I was looking for. I can't wait to go back to investigate other treatments and follow up with the ones I've already begun.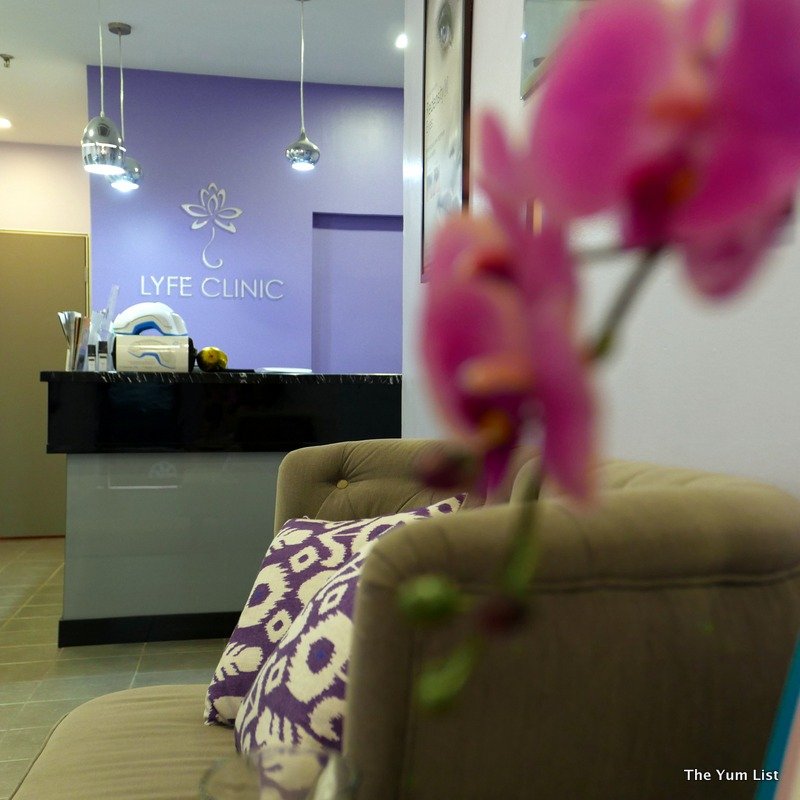 The price for hair removal depends on the area being treated. It ranges from RM 250 – RM 2000 for whole body per session. However it's recommended to take the six session package as this gives optimum results and the prices range from RM 800 – RM 10,000 for six sessions.
The Venus Viva Fractional Laser is RM 1200 per session and Venus Viva RF ranges from RM 400 – RM 800 depending on the treatment area per session.
Reasons to visit: Results! Painless hair removal with the Alma Laser; the best facial ever with the Venus Viva; quality machines and products certified by international boards – no cheap imitations; certified medical professionals administering treatments and guaranteeing safety.
Lyfe Clinic
27 Ground Floor Block A
1 Damansara Intan
Jalan SS 20/27
Seksyen 19
47300 Petaling Jaya
Selangor, Malaysia
+6 03 7733 2671
www.facebook.com/LYFE-CLINIC