Another Glass of Bolly, Patsy?
Words: Craig J Selby     Photos: Monica Tindall
The time-old tradition of Sunday brunch is something that I particularly enjoy. Follow that up with a healthy dose of retail therapy (to shake off those extra calories, of course) and you have a perfect lazy Sunday. Pressroom Pavilion recently launched its Sunday brunch buffet and a la carte menu. And what a treat it is too. With hot items straight out of the Josper grill, and fresh seafood, chilled champagne too, it's a great option for friends, family, and even convenient to bring the kids.
With an assortment of both communal seating – an impressively large (well, size does matter) wooden table – originally the heart of a single tree, huge bench seats – and a sporadic collection of smaller family and couples tables, Pressroom's dining room is a great place to sit back, people watch on Pavilion's connection level, and unwind with friends. Bollinger is available by the glass (or by the bottle, for those with a more encouraging thirst). The 'Bolly' certainly gets the conversation going, and its refreshing taste reminds us to take it easy – it is Sunday after all. If you're not doing the 'Ab Fab' thing, Pressroom also has a selection of white and red house wine by the glass, as well as a selection of cocktails and mocktails. Water, still and sparkling, is also available.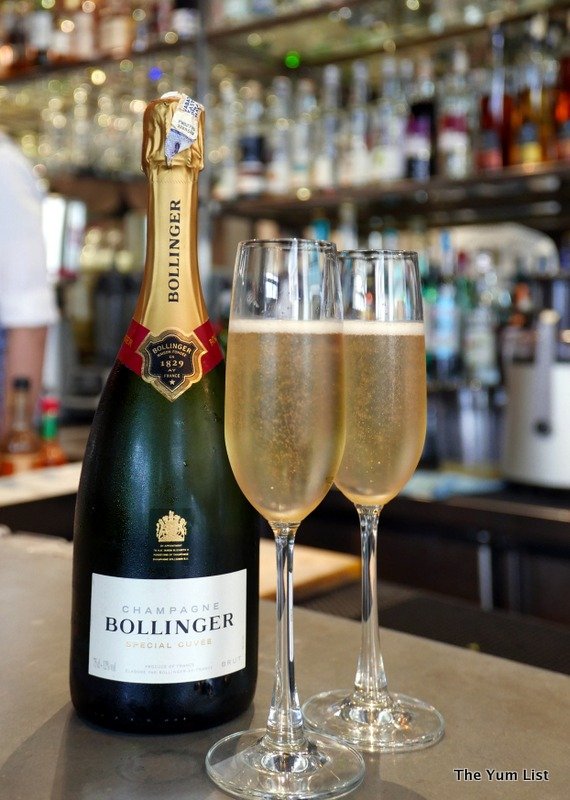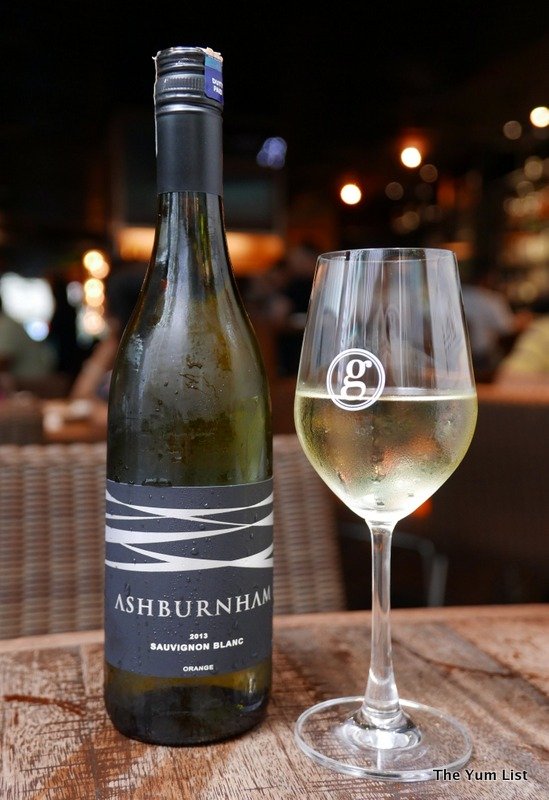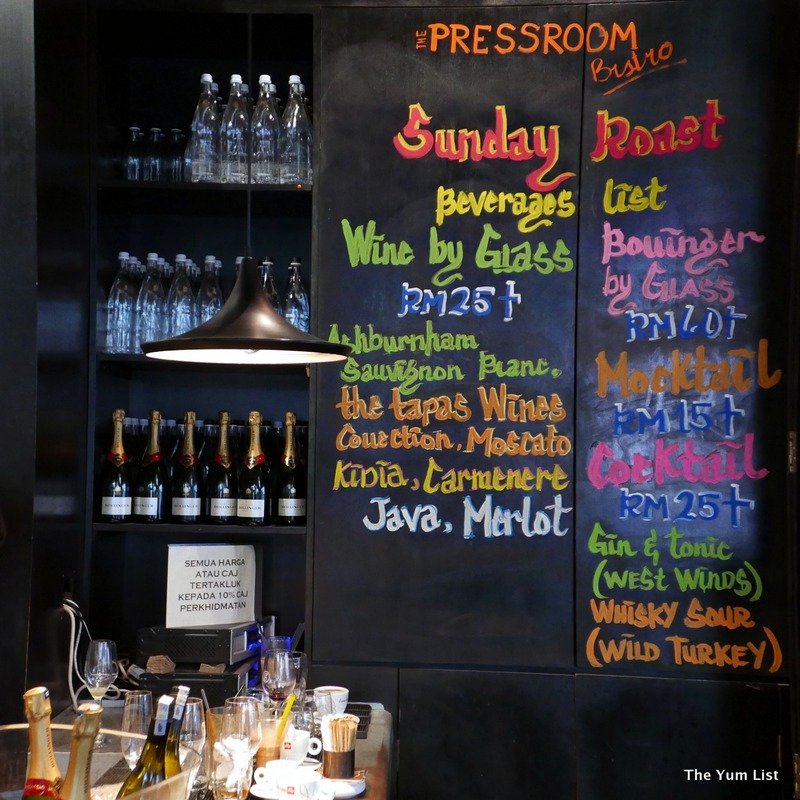 Speaking of cocktails, do try their West Winds – signature Gin and Tonic. Don't just try it, watch it being poured! Start with the gin, a sprig of rosemary to infuse flavour; add a rather elongated twisted swizzle stick, and pour. This helps to mix the tonic into the gin for that more even flavour. It also enables for a great release of the subtle rosemary aroma into the drink, which softens the typical G&T taste. Perfect for lunch or an early afternoon. Two are even better.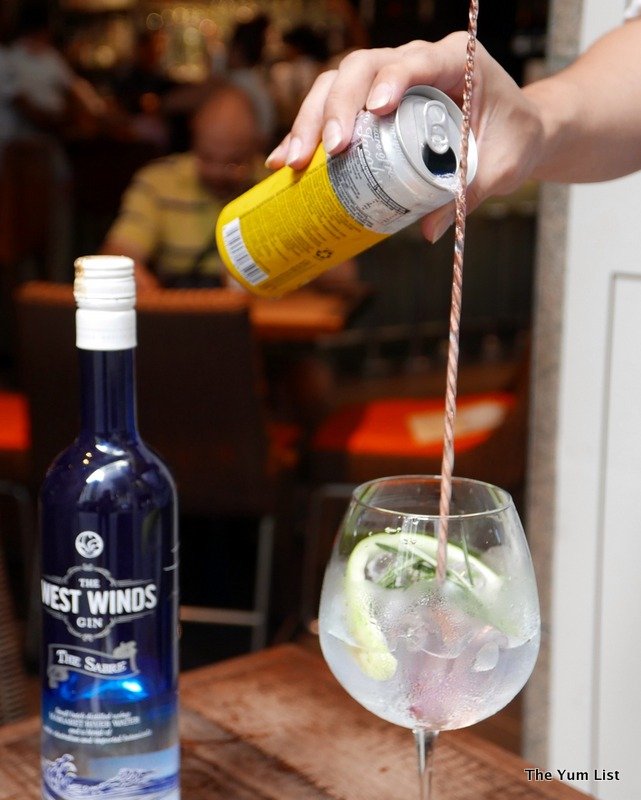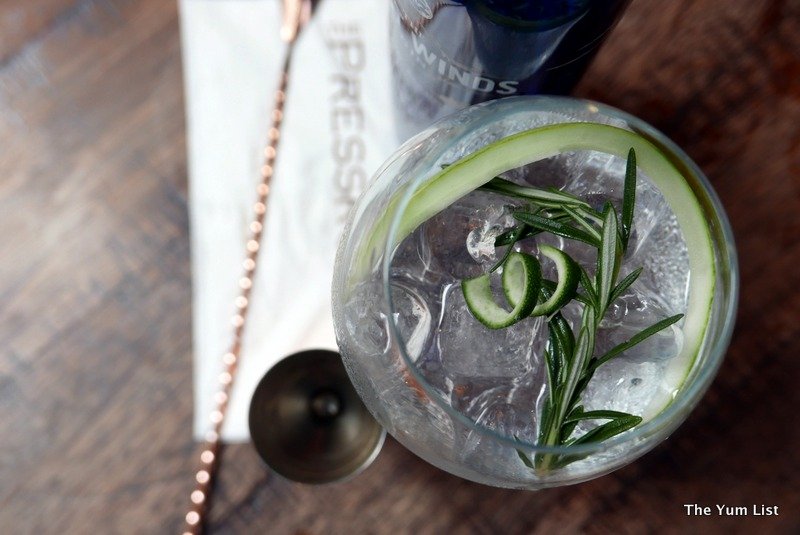 The roast lamb and roast beef are carved at the buffet, but you can request to have the meat char-grilled on their Josper grill (smokeless, odourless grill) and cooked to your liking. Perfection for me is rare, so I went for some succulent slices of both lamb and beef, which were melt in my mouth. Caning opted to sample the grilled version, and had his lamb grilled slightly more. Still delicious, with that amazing smoky taste, but none of the smell that's associated with typical grill or BBQ.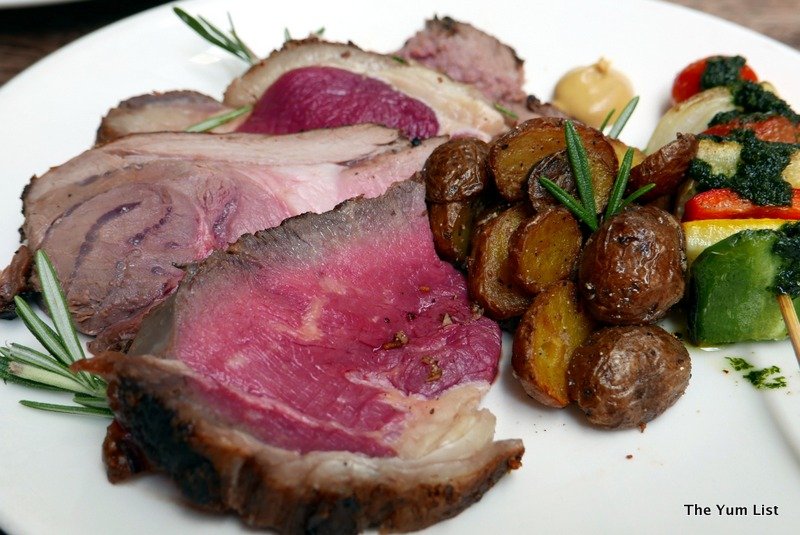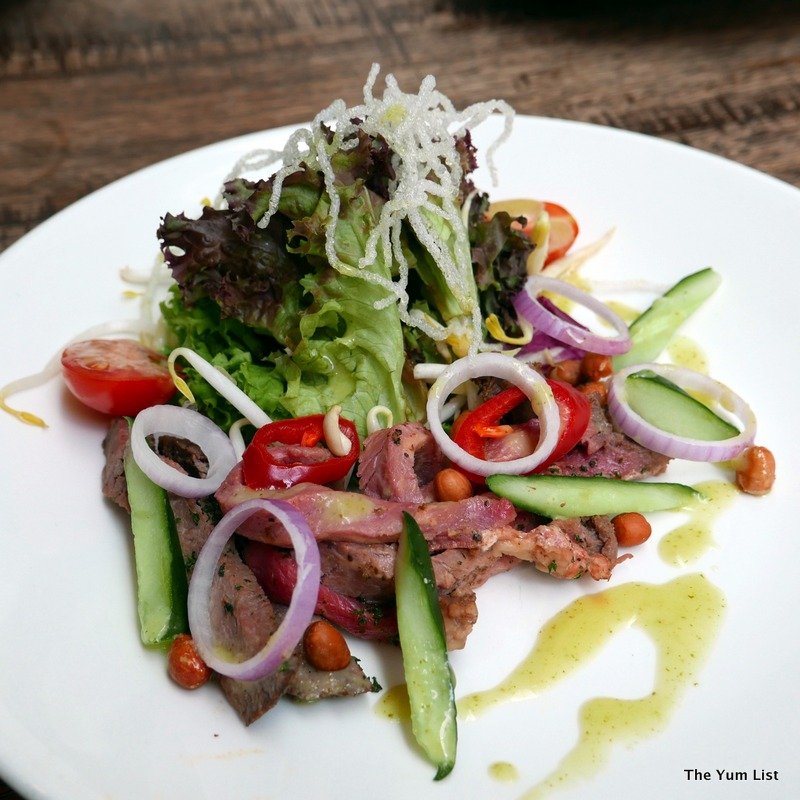 The grilled Rainbow Trout, freshly flown in from the Netherlands was sublime. A generously sized fish, cooked to perfection, and easy to pull apart and ohhhh so tasty. I used to think of trout as quite strong, but when grilled, it has a significantly softer flavour. I kept going back for more. Rainbow Trout is available from the a la carte menu, and is highly recommended as an add-on to the brunch special. Great if you have a small group, and want to experience something different from the norm. Also available a la carte is Sea Bass, for those who like a softer, white fish.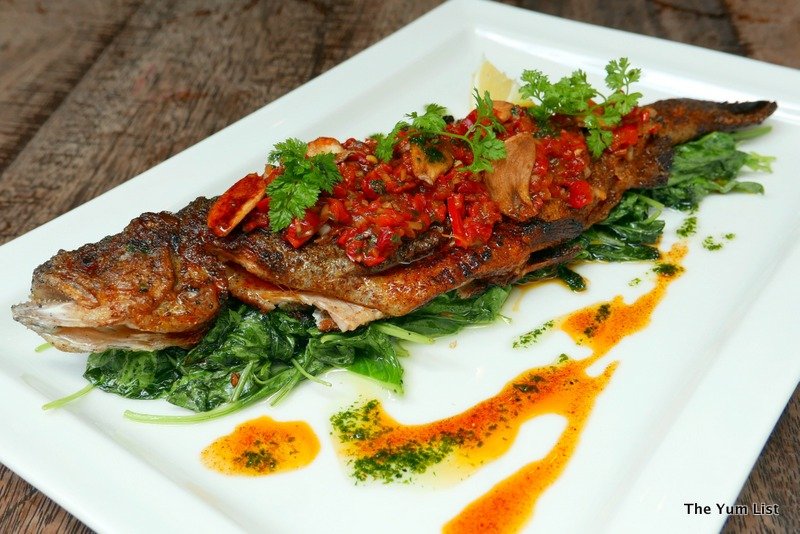 The seafood selection from the chilled buffet selection was quite impressive too. Oysters, Mussels, and Alaskan King Crab. We had a portion of Crab – steamed beautifully, sweet, warm and tender. With the flesh easy to pull out of the shell (a big deal-breaker for me), I enjoyed the succulence of the crab.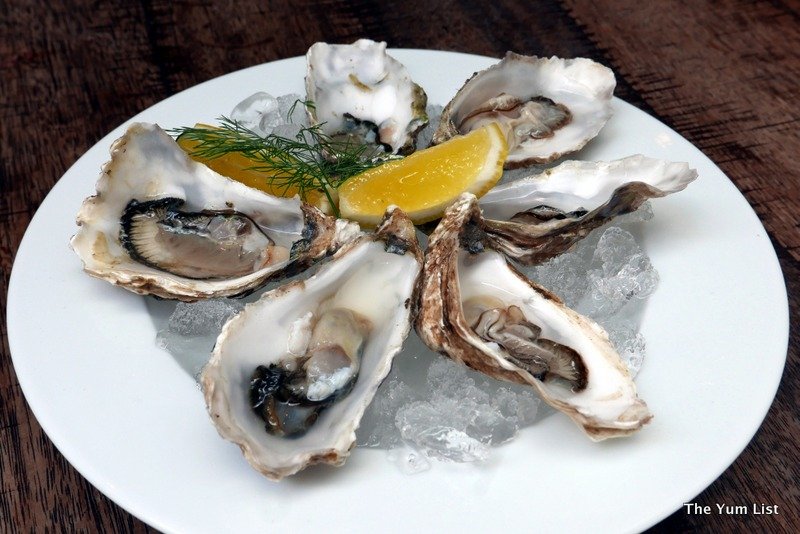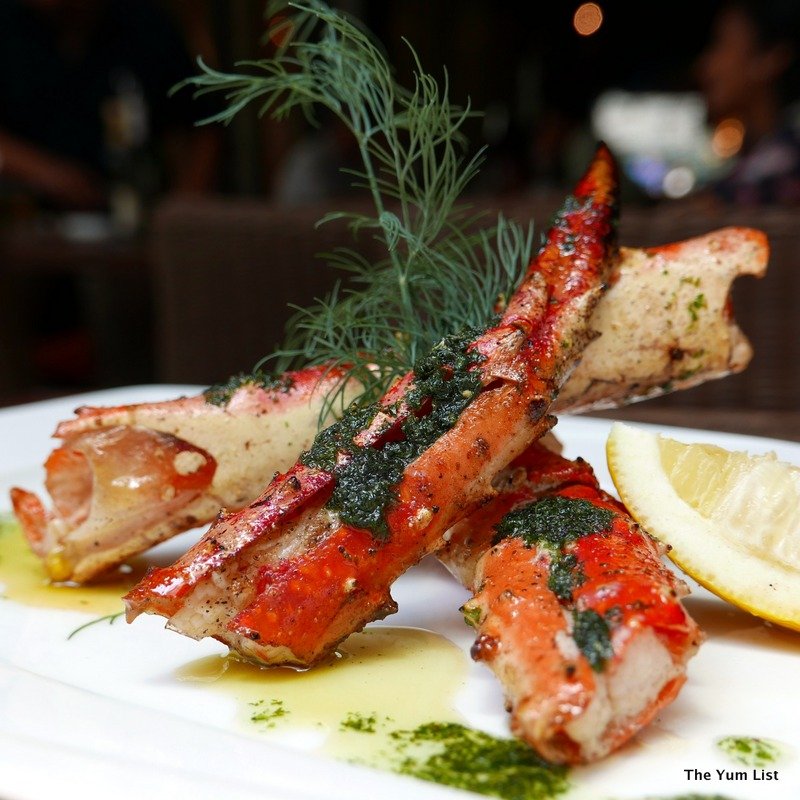 In addition to grilling meat, the versatile Josper is also brilliant at grilling vegetables. Baby potatoes with skin on, smothered in light oil and salt, offered little morsels of normality for me. Okay, I simply love the humble potato, so no meal is complete without it. A range of salads also added to the offerings. And sliced fish, including salmon, was also available. I probably helped myself to a little too much salmon, but that is simply testament to its delightful flavour, freshness, and suitability for lunch.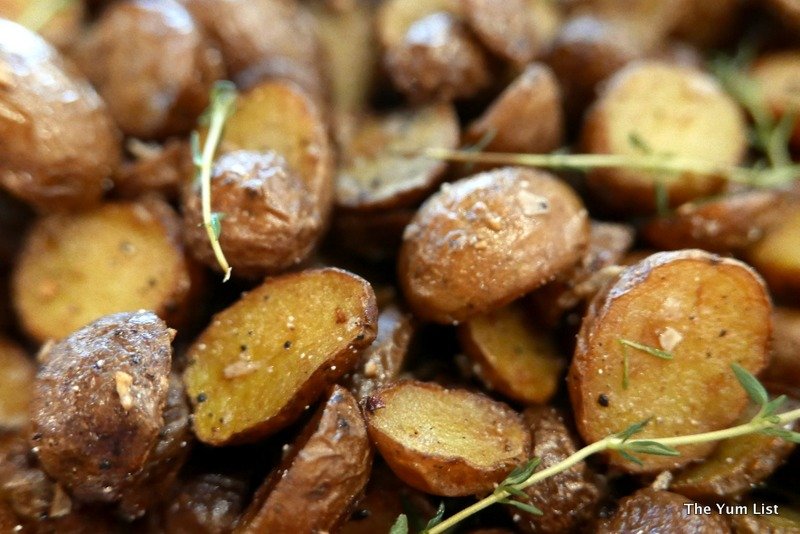 Pressroom's chef is proud of his Chicken Liver Pate. A beautifully creamy pate, served inside a vol au vent pastry, meant one could either eat this luxurious bite on its own, or smother it onto crusty French bread. I opted for both – spreading the pate over bread, but also sneaking a couple of the little pastry bites in their own right. As a pate lover, I enjoyed the creaminess of this, and its light flavour – ideal for lunch, and perfect with the bubbly.
If you like cheese, there are a few options for you too. Plentiful brie, hard cheese, and even blue cheese is available. I'm a brie guy, so enjoyed these wedges along with the dried apricots. A great way to signal the winding down of lunch – but then some of us hit the cheese platter right from the start too.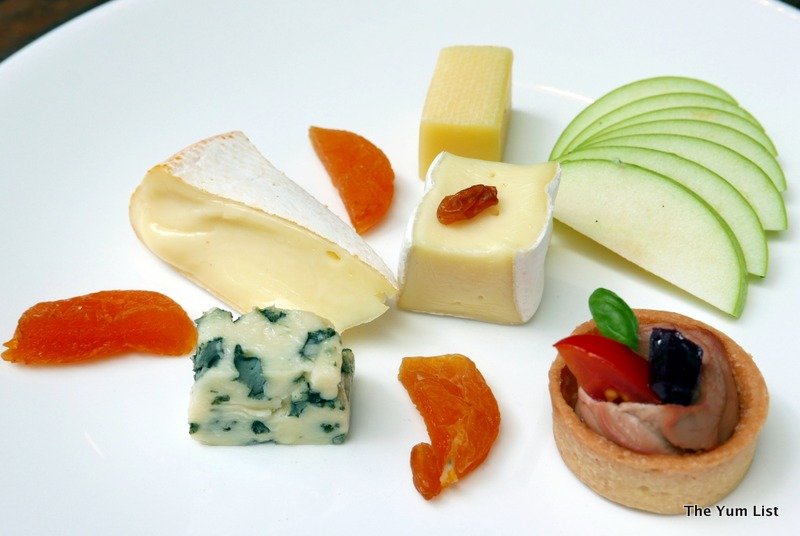 Both the buffet and a la carte menu have a few additional options for those hungry enough to explore more than what we achieved. Whole spring chicken, fish and chips, chicken tikka feature in the options, and based on our experience, are sure that they will be pretty impressive too.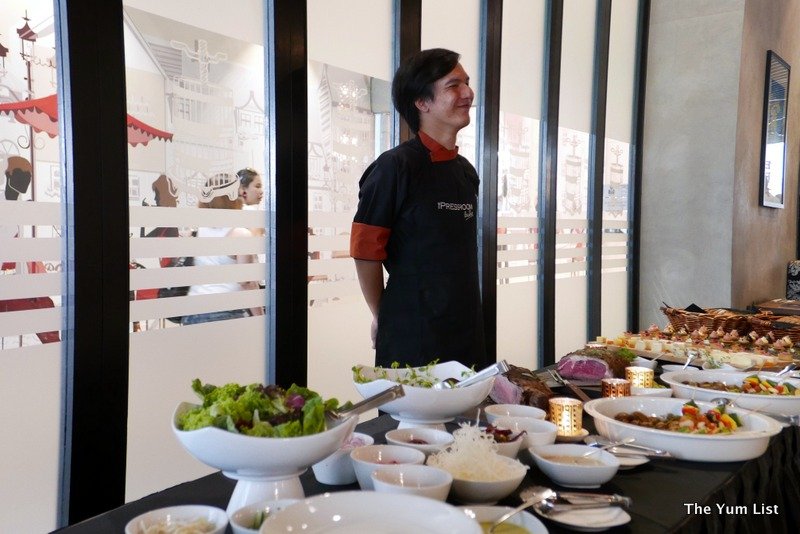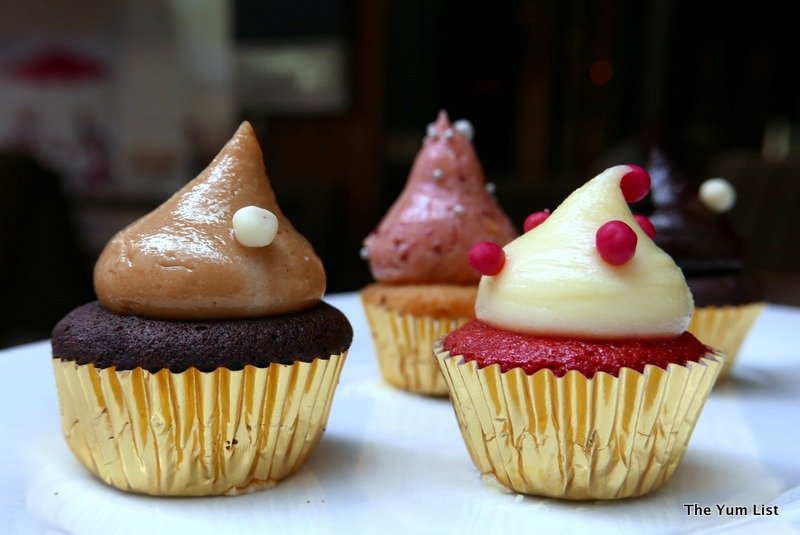 We finished our lunch off with tea and coffee. Pressroom serves Illy Coffee, so you know you're getting great stuff. I had my usual chamomile tea – something gentle at the end of a very substantial, and certainly fulfilling, meal.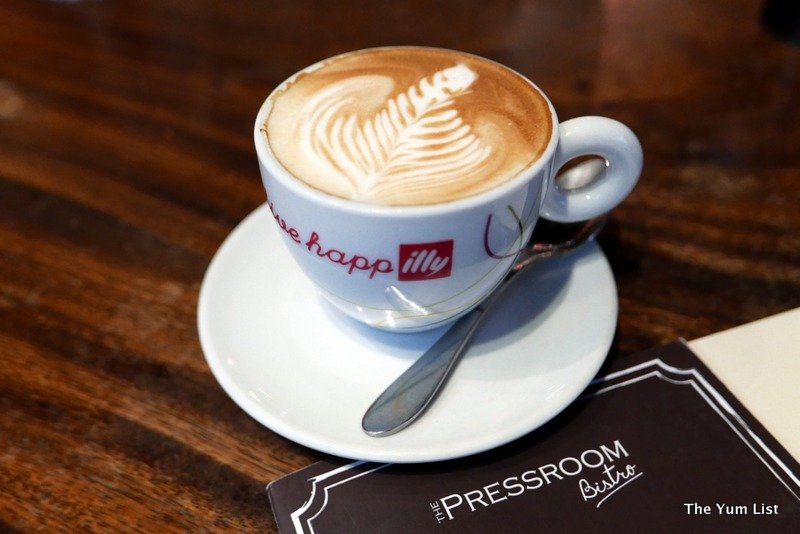 Reasons to visit: Divine Josper grilled meat and fish. Bolly by the glass. Excellent value for money selection. Great atmosphere. Bolly by the glass (oh, did I mention that already?).
Pressroom Bistro 
Lot C3.10.02 Level 3, Connection, Pavilion Kuala Lumpur
168 Jalan Bukit Bintang
55100 Kuala Lumpur, Malaysia
+6 03 2148 3889
[email protected]
Open: 9:00 am to 2:00 am
www.pressroom.com.my