Words: Shaun Humphries Photos: Monica Tindall
I'm not one to boast, but I have to start this review by proclaiming that I'm now an official Jameson Irish Whiskey Taster – and I have the certificate to prove it. Before the accolades and job offers start rolling in, I'll tell you how I received such an honour.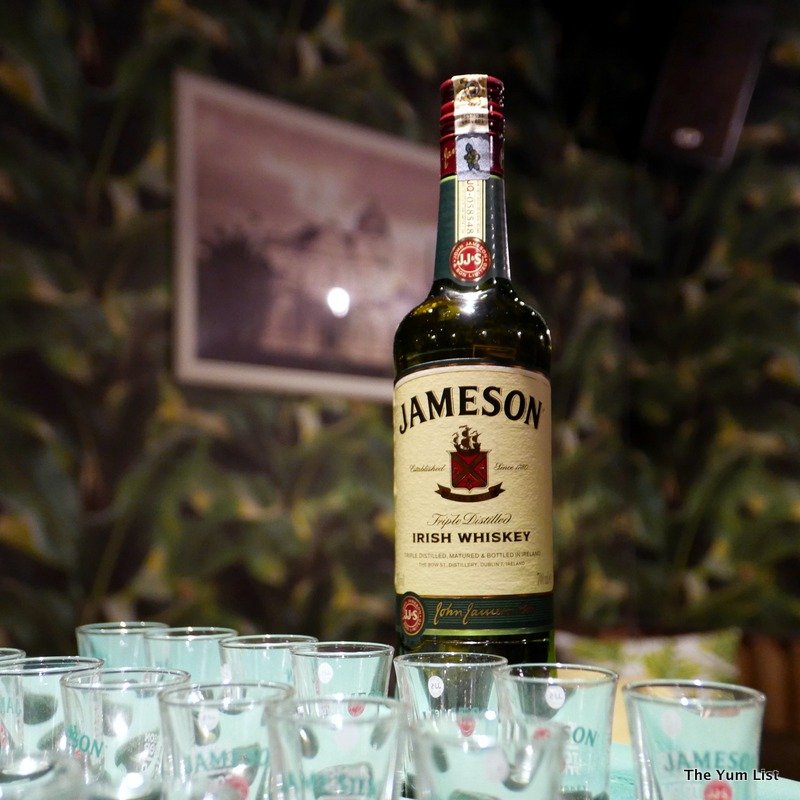 My Irish whiskey education all began (and ended) on a recent Wednesday night at a Jameson tasting night hosted at KL's one and only rum-centric cocktail bar, JungleBird. A cozy and friendly space nestled in Damansara Heights, JungleBird opened its doors in March – and is quickly accumulating an impressive rum collection – and will unveil a full menu in May (watch for a complete Yum List review soon).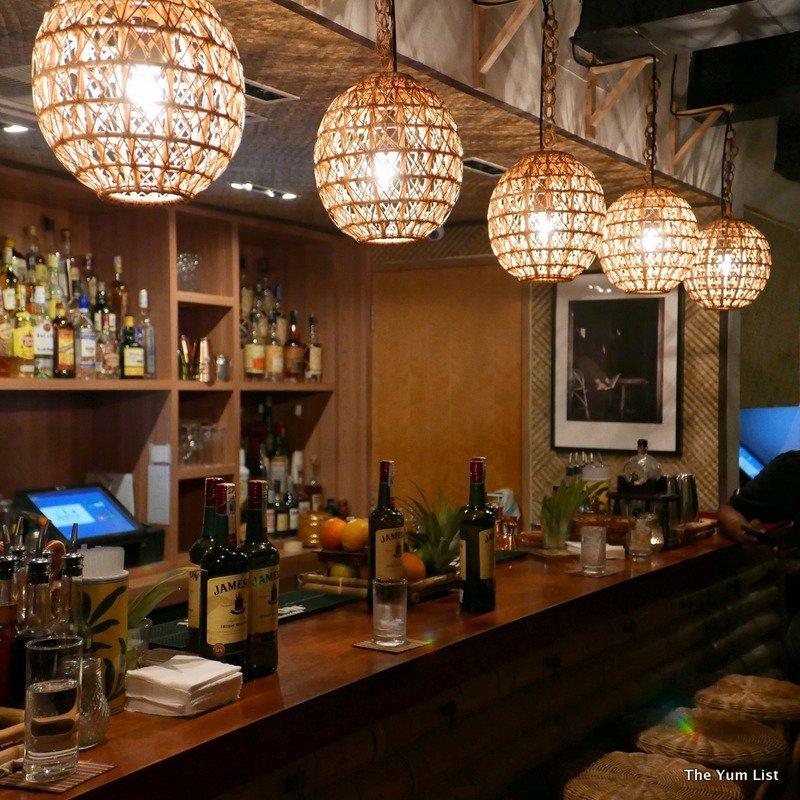 While the rum tempted me from behind the bar, this night was all about whiskey and we were welcomed with a refreshing Jameson, Ginger and Lime, which is made by filling a glass with ice, adding a shot of Jameson, topping off the rest of the glass with ginger ale and finishing it off with a lime wedge squeeze.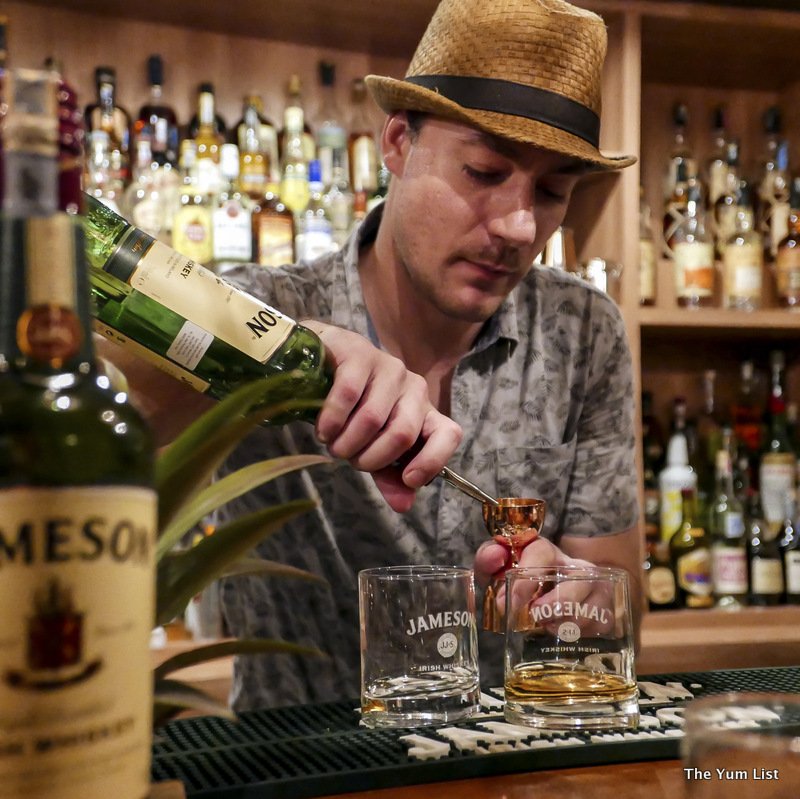 A slightly sweet and tart mixture, it's a great drink for the humid tropics. And, for those that aren't completely sold on whiskey, this is a great place to start a relationship.
After a couple of these beauties and a few bite-sized appetizers, it was time to join our whiskey guru, Kieran Crowe, for his crash course on Jameson whiskey tasting.
As the Jameson Brand Ambassador for Southeast Asia, Kieran knows his stuff. Taking us back to 5th century Spain, he explained how Irish monks learned the distillation process from perfume makers and brought it back to Ireland – not to help make people smell better, but rather to get them tipsy with a wonderful new drink – whiskey.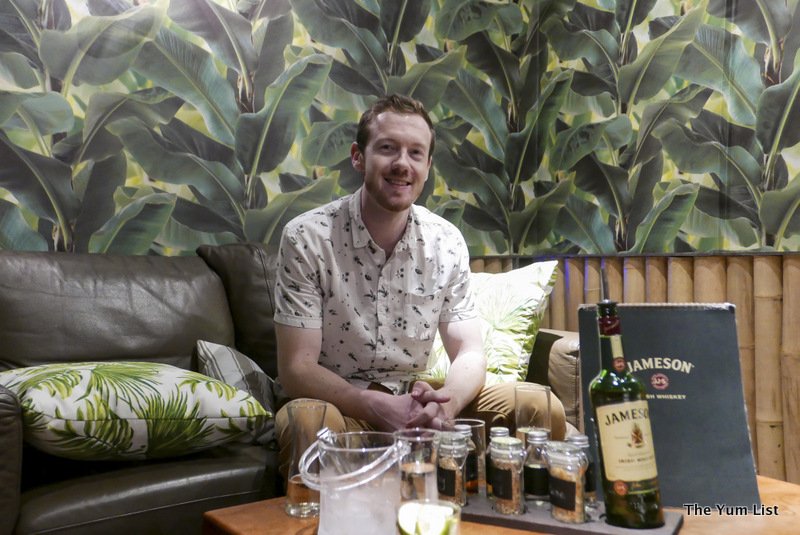 Fast forward to 1780 and master distiller John Jameson (and his 16 children!) had just perfected his recipe and opened up Bow Street Distillery in Dublin. By 1820, Jameson was the top-selling whiskey in Ireland and the rest is history.
As Kieran continued to spin the Jameson yarn, my attention kept floating over to the three shots in front of me – a scotch, a bourbon and an Irish whiskey. While I've enjoyed all three in the past, I had never done a comparative taste test in quick succession. I was up for the challenge!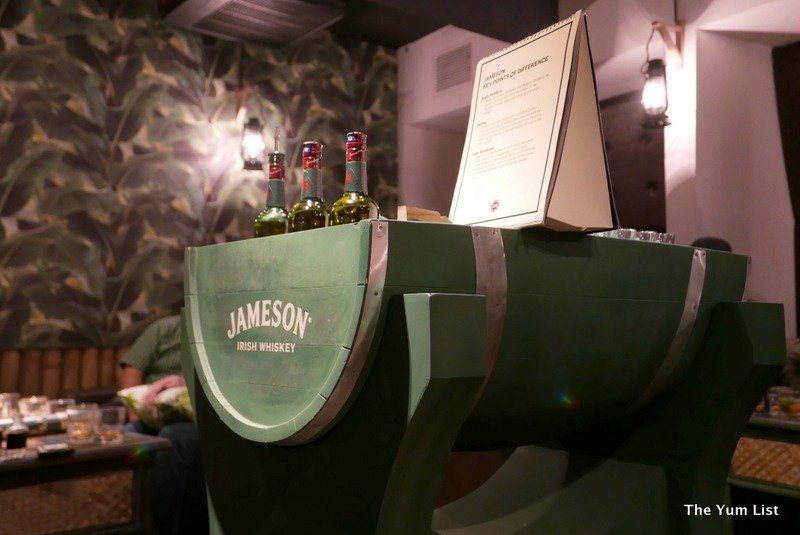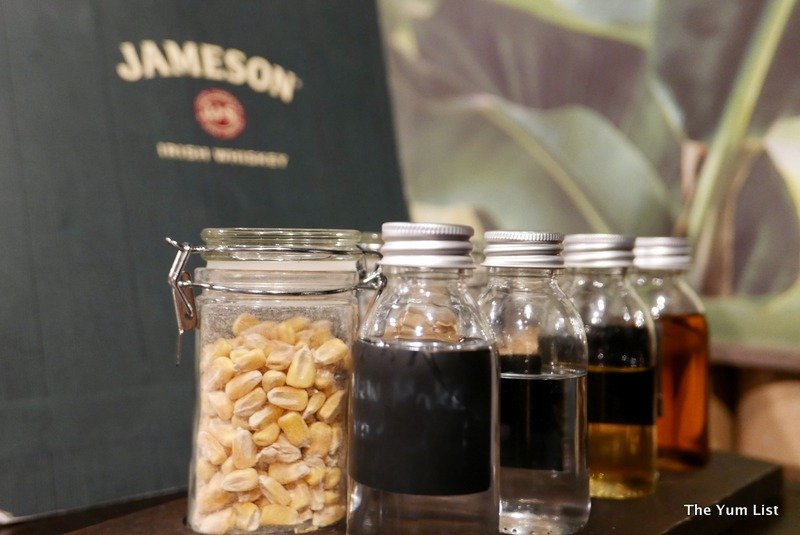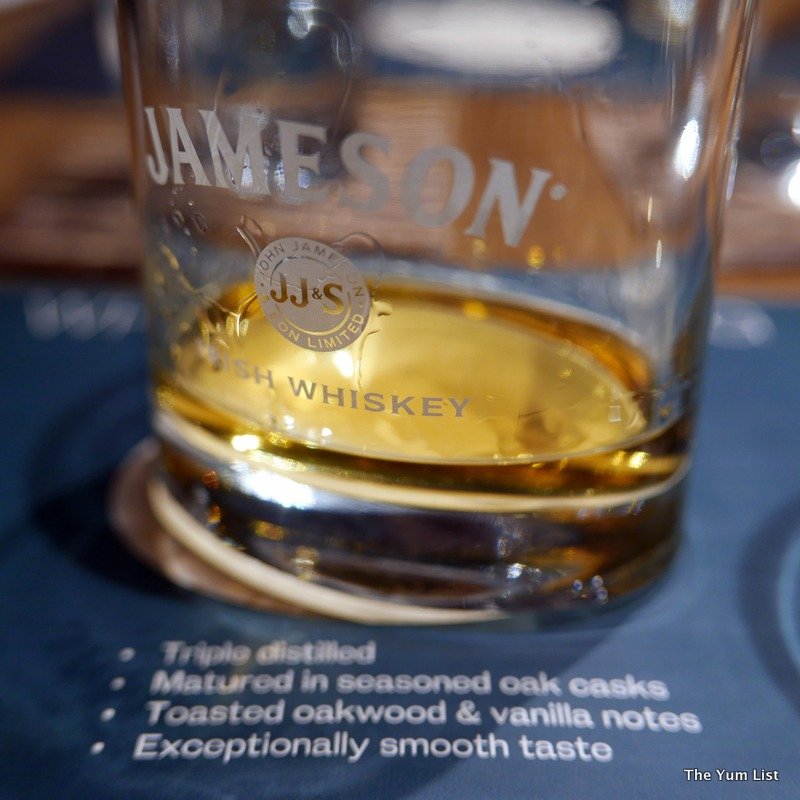 Before I could dive in, Kieran got my attention back on him as he explained the four things that make Jameson whiskey unique:
They use both malted and unmalted barley
Hot, clean air is used to malt the barley. No smoke is used like in the Scotch whiskey process.
Every bottle is triple distilled, which results in a smoother, crisp taste.
The whiskey is aged in seasoned sherry and bourbon oak barrels adding character and substance to the finished product.
With Kieran's excellent lesson complete, it was time to sample the goods. While I admit I enjoyed them all, the Jameson was certainly the smoothest, leaving me with tastes of oak, fruit and vanilla. In fact, it was so easy and a joy to drink, I had to have another. That's how us Whiskey Tasters roll.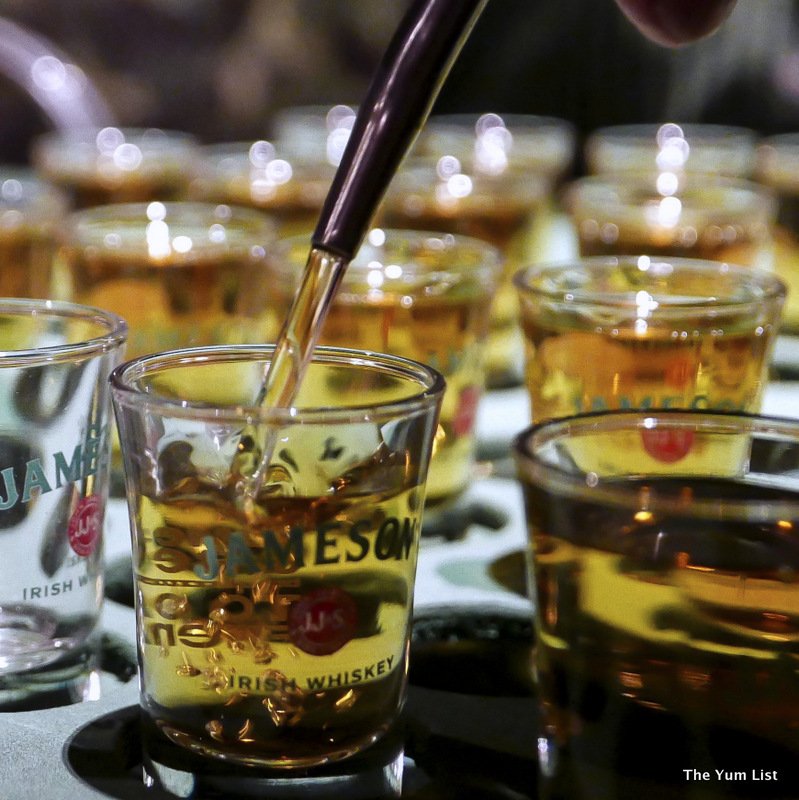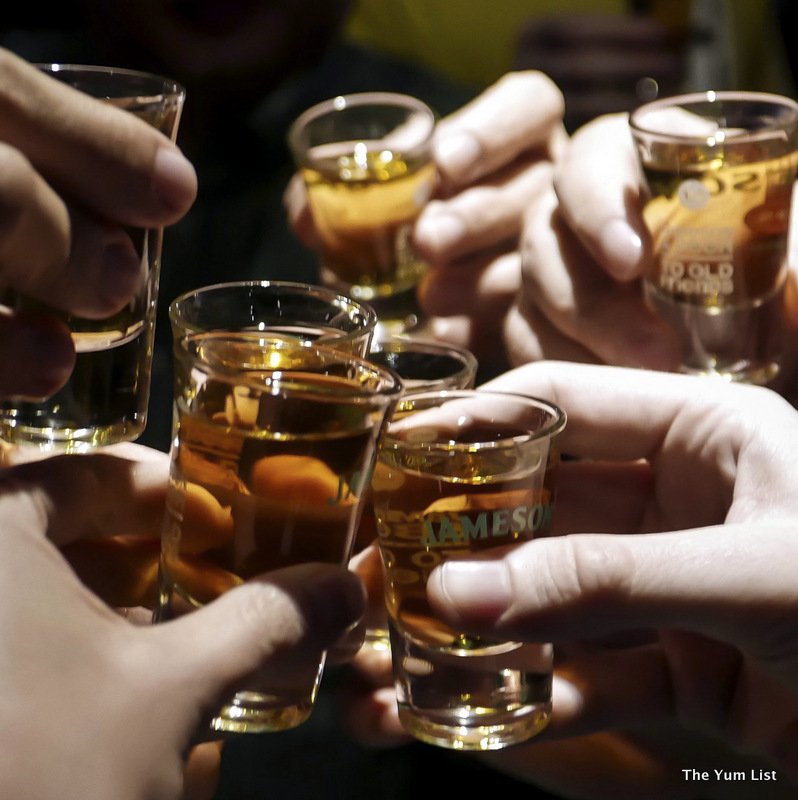 As the shots disappeared and Kieran presented me with my graduation certificate, it was time to call it a night before I couldn't remember all my newly acquired knowledge.
Reasons to drink Jameson: Incredibly smooth and flavourful Irish whiskey that's great to drink on its own, with an ice cube or mixed with ginger ale and lime. And if you don't like a smoky taste, even better. It's also very reasonably priced – especially at the duty free.
Jungle Bird
15 Plaza Damansara
Jalan Medan Setia 1
Bukit Damansara
50490 Kuala Lumpur
Malaysia
+6 03 2011 7715
[email protected]
www.facebook.com/junglebirdkl