Words: Aisling Cullen     Photos: Monica Tindall
I am on a health buzz right now. I've adopted clean eating as my everyday diet, I'm trying to exercise at least four times a week, and I'm determined to get rid of my baby belly which has been taunting me for over two years .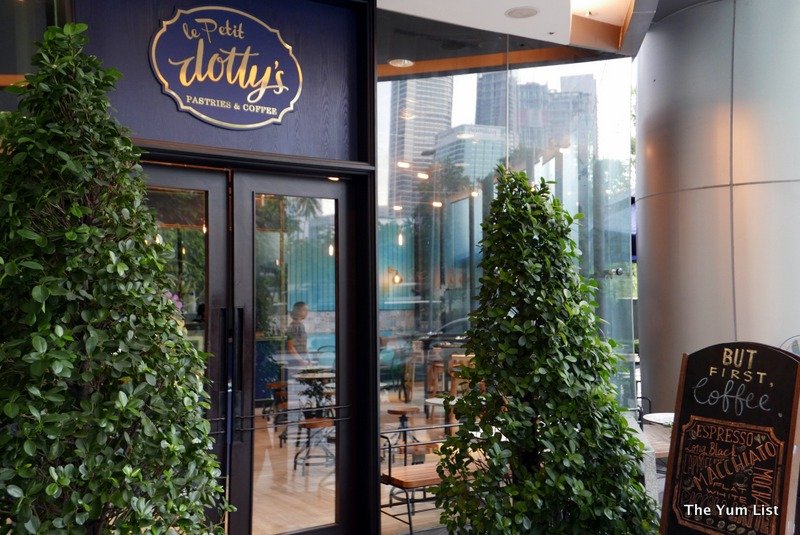 But then Le Petit Dotty's opened just a short five min walk from where I live and I'm already a regular. And if there is one Achilles heel that gets me every time, it's a good pastry. Dotty's has lots of them. When you walk into this stylish patisserie, delicious pastries are piled high in front of you and it's hard to say no. Dotty's pastries are anything but traditional – there's a red velvet croissant, a salted egg cronut (croissant-doughnut), charcoal cruffins (croissant muffins) and so many more that temptation always gets the better of me.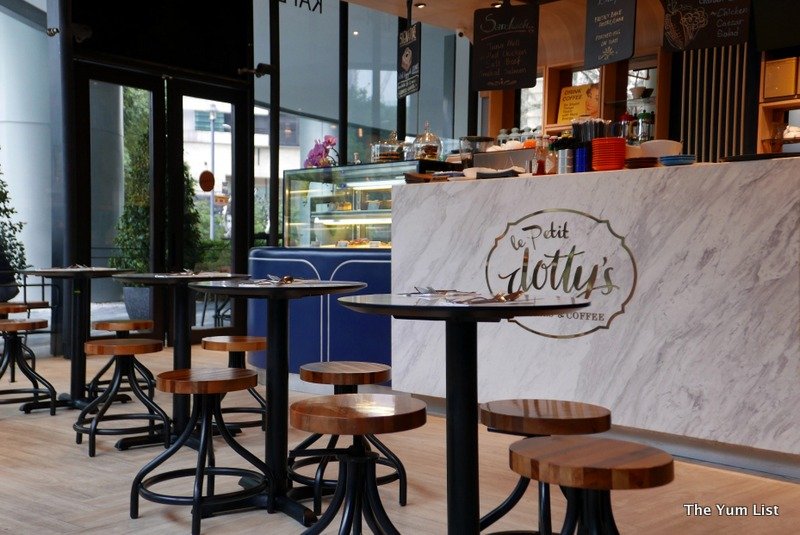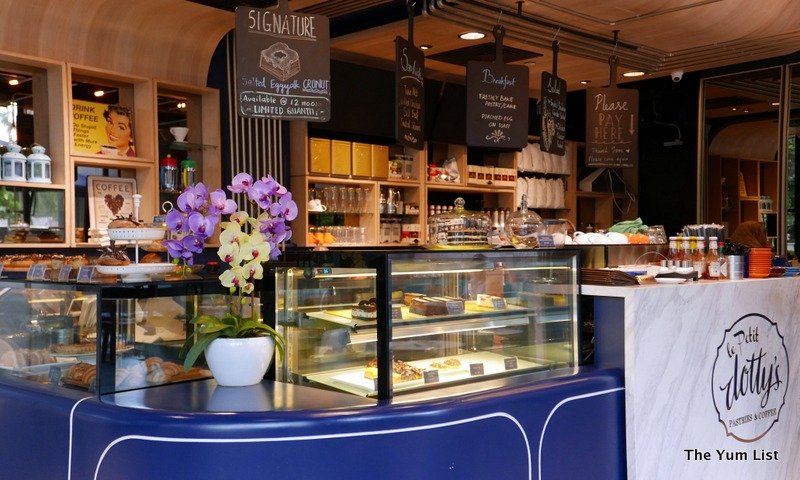 On entering, the décor is sweet and stylish. The logo sits in a beautiful brass finish against the white marble countertop surrounded by royal blue shelves. Modern Spanish tiles adorn one of the walls and a turquoise leather sofa gives a pop of colour. For al fresco diners, there is thoughtfully placed greenery outside, and the overall design makes Dotty's a restful corner in the city.
Dotty's speciality is their Salted Egg Yolk Cronut (RM11), which go on sale every day at 12 noon and sell out fast. The cronut, a hybrid of a croissant and a doughnut, is soft on the inside like a doughnut and flakey on the outside like a croissant. If you haven't tried this concoction yet, you don't know what you're missing out on. The salted egg yolk mix is a smooth, velvety texture, with only a hint of saltiness coming through the sweetness.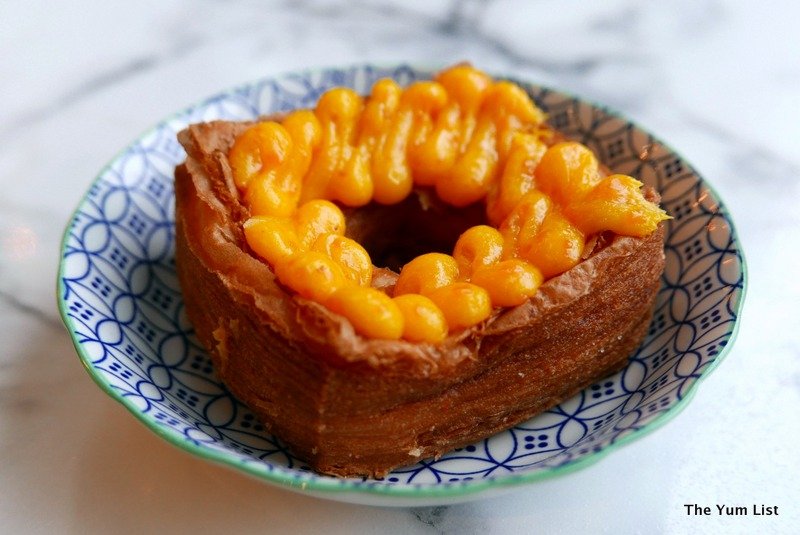 One of my favourites is the Salted Egg Yolk Charcoal Cruffin (RM10) which is flakier than the cronut. There isn't a strong charcoal flavour coming from the cruffin, but its less sweet than the cronut and is balanced well with the salted egg yolk mix on top.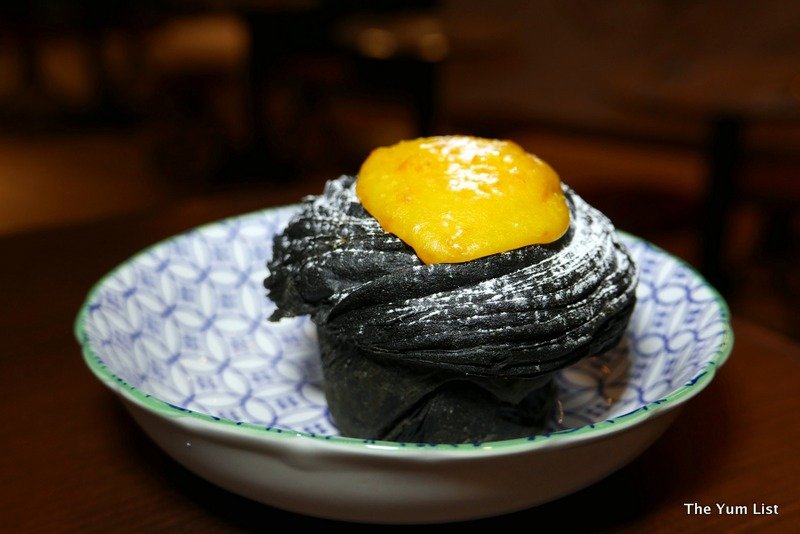 If you prefer something sweeter, try the Speculoos Croissant (RM10). Speculoos is a type of spiced shortcrust biscuit from the Netherlands, and here it is made into a sweet paste and drizzled through the croissant. It's a bit too sweet for me, but I did enjoy the spiced flavour from the paste.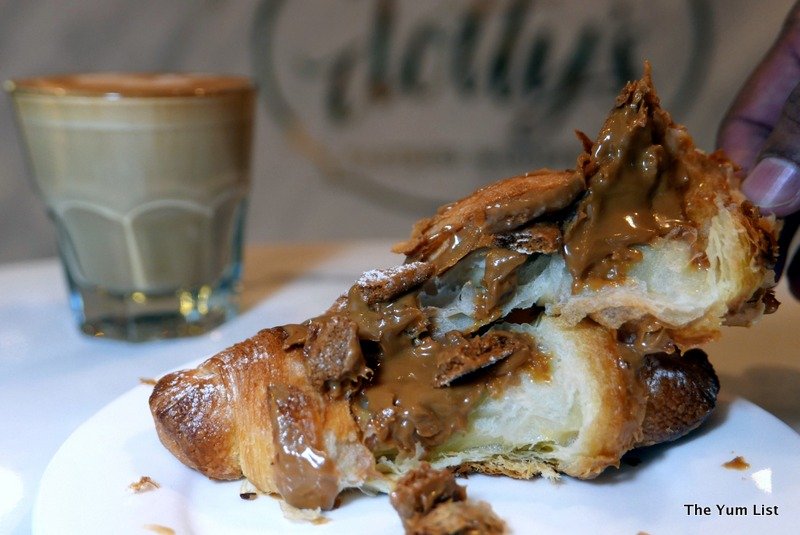 The Salted Caramel Doughnut (RM5) is incredibly good value for money. A huge spongy doughnut is topped with salted caramel syrup. It's big enough to share.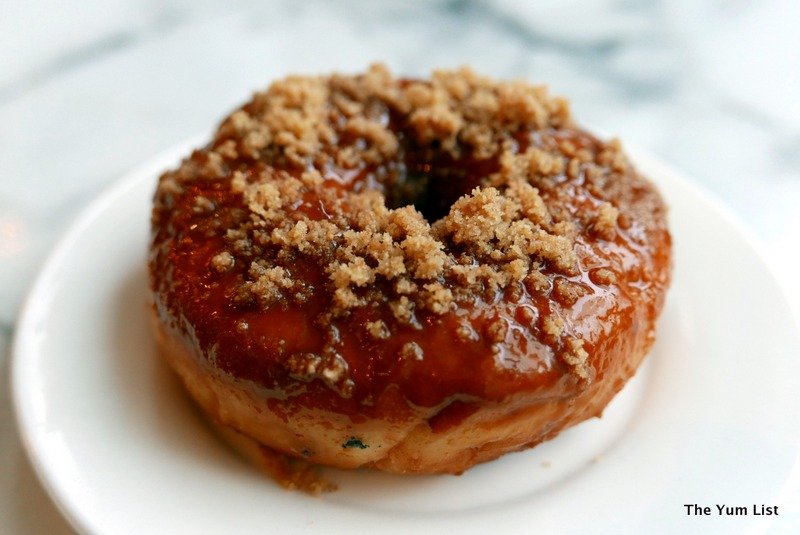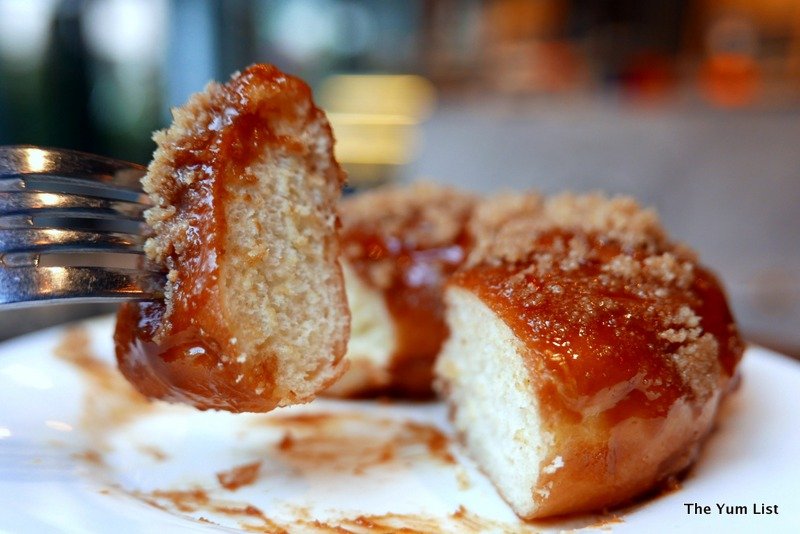 The Salted Egg Yolk Éclair (RM9) is very indulgent (Have you detected the pattern? Yes! Salted egg is a specialty!). It's filled with a rich cream and topped with their signature ingredient. The sweet and salty combination is a winner here.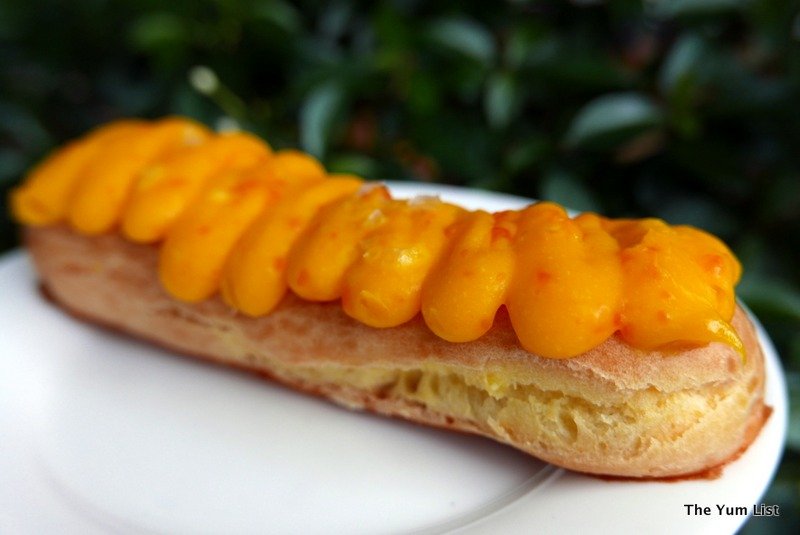 Listed on the menu as a drink, but really it's more of a dessert, is the Doughnut Latte (RM14). A large spongy doughnut sits in a bowl with vanilla ice cream, drizzled with caramel and then hot coffee is poured on top. It's probably the most calorific latte I have ever come across! It is definitely a sweet treat worth having every now and then.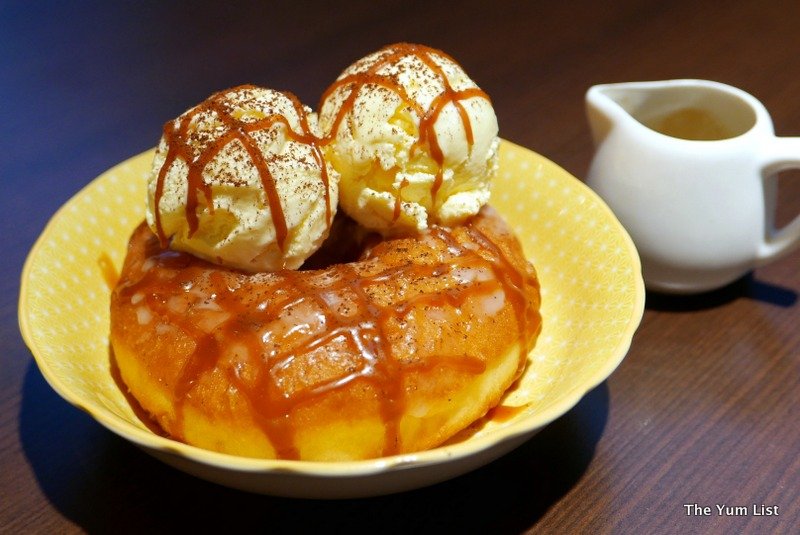 We only tried one of their cakes, which was the Rainbow Cake (RM14). I wasn't too convinced when I saw this cake (brightly coloured cake is usually a turn off for me) but one of the friendly barista's, Farhan, insisted that we should try it, as it's a staff favourite. He was right, it is definitely the nicest of all the cakes and I have tried a few on previous visits. The sponge layers were fresh and soft, and the layers of cream cheese melted in my mouth.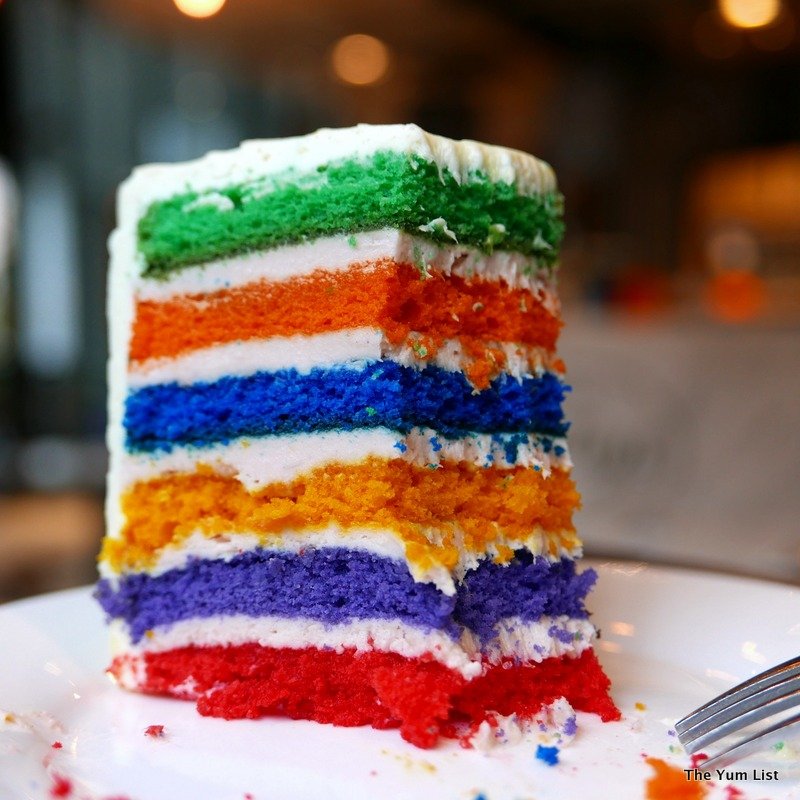 Dotty's currently serve De Gayo single origin coffee, a beautifully smooth Arabica coffee from Indonesia. We tried the Speculoos Cappuccino (RM14) on the beans, which tastes like a coffee and that biscuit you dunked in for too long. It has a wonderful spiced flavor to it and was a firm favourite of ours.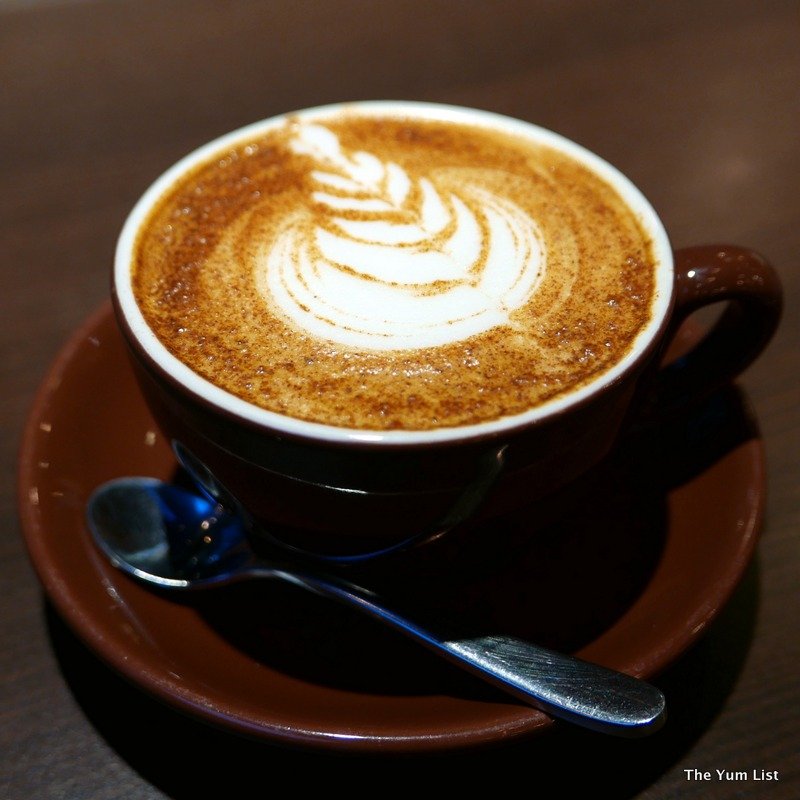 There is also an Ice Yuzu Berry Soda (RM14) worth trying. It's a tart and refreshing layered combination of yuzu syrup, berry syrup and soda water.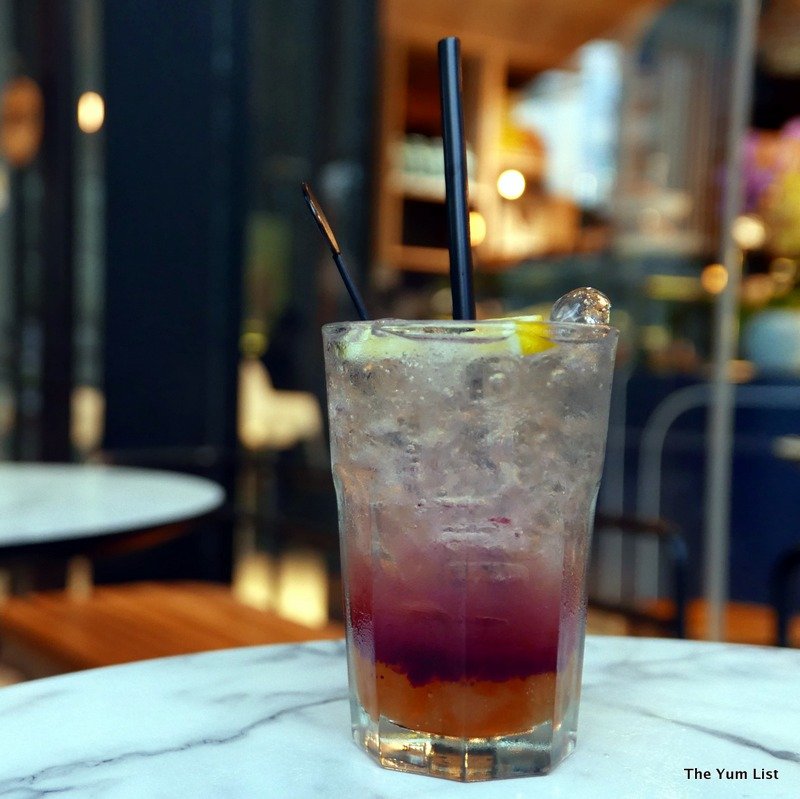 Dotty's is famous for its pastries (they also have a branch in TTDI) but they also have a decent breakfast and lunch menu too. Breakfast itself is great value, with a large selection of dishes for around RM15, which includes a coffee or tea. We tried the Stack of Pancakes (RM13 incl coffee/tea) served with peaches, butter and maple syrup. The pancake batter was springy and soft – the way pancakes should be.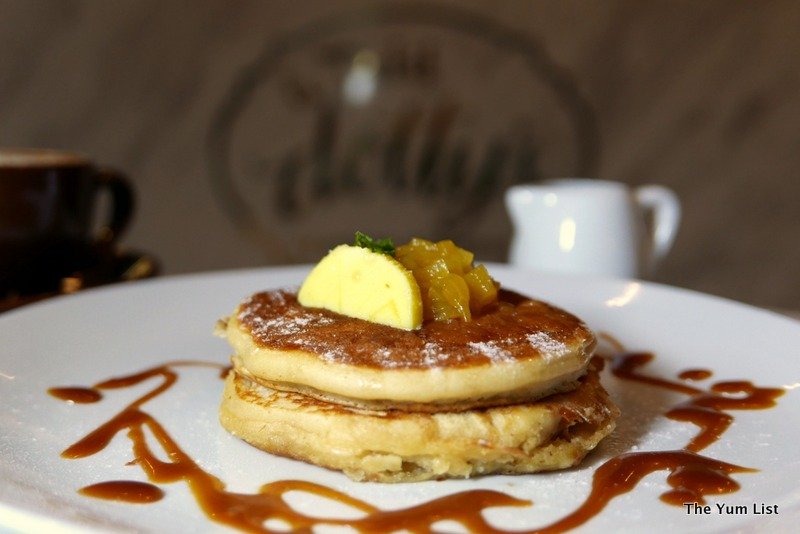 If you are looking for a bigger breakfast, the Eggs Benedict with Smoked Salmon (RM28) is a large portion. Everything is cooked perfectly, with a beautiful creamy béarnaise sauce topped with a dash of chili powder to add bite.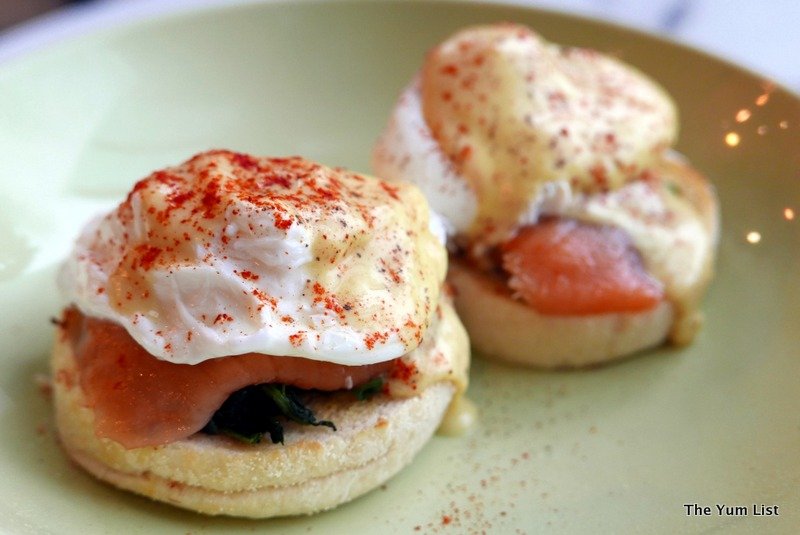 One of our favourite dishes of the day was the Tuna Melt (RM16) which has big chunks of tuna in a light mayo dressing served warm on Dotty's own house made nutty wholemeal bread. It was simple and delicious.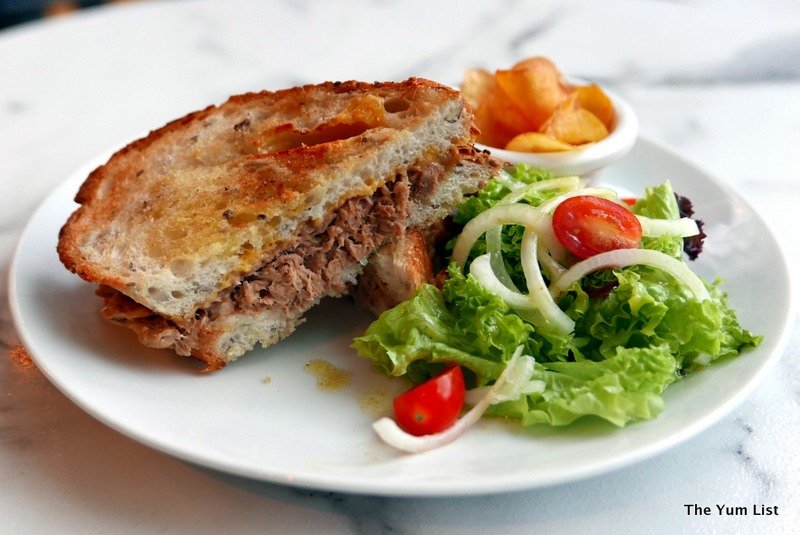 If you can't get enough of their speciality of salted egg yolk, try the Salted Egg Yolk Spaghetti with Beef Bacon (RM29). The sauce has a very dense and rich flavour and the spaghetti is cooked perfectly al dente. This was a little too intense for our western palates, but we here it's a favourite with locals.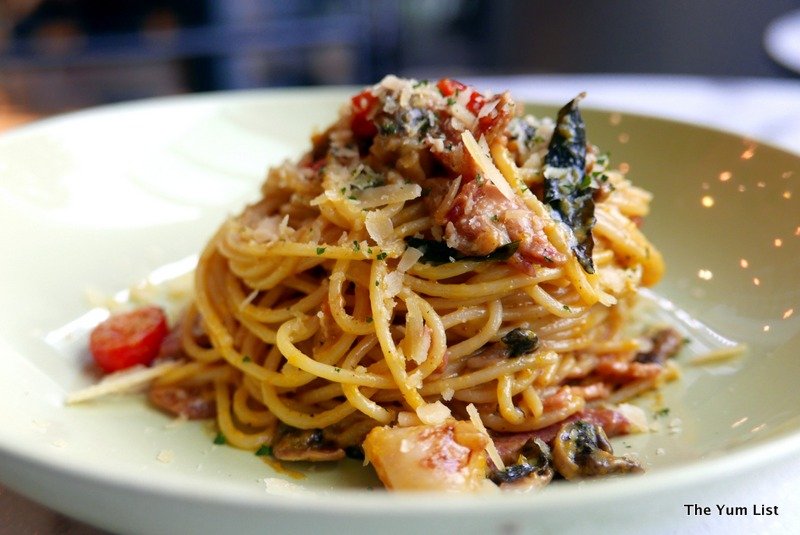 Looking back at the menu, I do realize that there are plenty of healthy options at Le Petit Dotty's and I should be able to maintain my clean eating buzz when I go there, but if you can get past the wall of delicious pastries on entering, then you are a much stronger person than I am!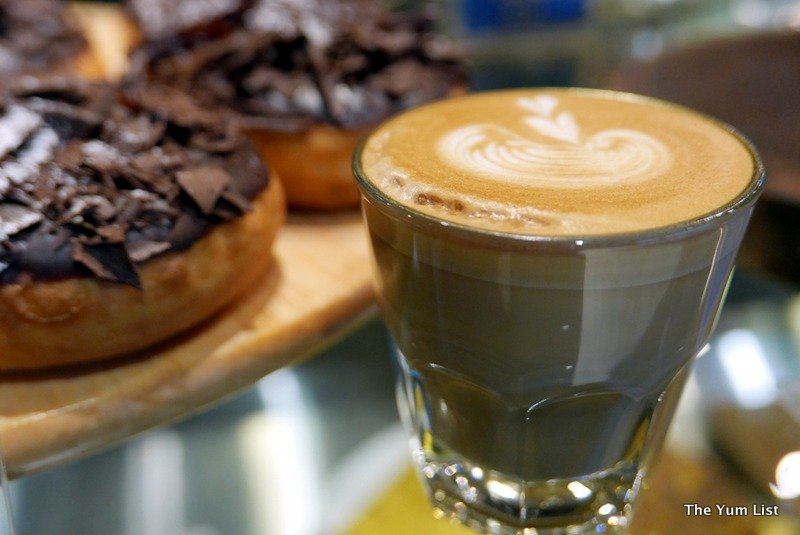 Reasons to visit: stylish décor in a cute café, mouth-watering pastries, the tuna melt, great breakfast deals, smooth and aromatic coffee, friendly staff – they have good recommendations so trust their judgement!
Le Petit Dotty's
Lot 1.03, Ground Floor, Menara TH,
Platinum Park
Persiaran KLCC, 50450
Malaysia
+6 (0)3 2181 1023
www.facebook.com/mydottys
Open Monday – Sunday, 8am – 7pm