Aisling Cullen & Monica Tindall
Did you know that Tokyo has more Michelin starred restaurants than any other city on this planet? The Japanese are incredibly precise when it comes to well-balanced flavours and beautiful presentation, using the freshest of ingredients in this meticulously refined cooking style. And, at a recent visit to Tatsu at the InterContinental Kuala Lumpur, we found this distinct approach evident in not only the cuisine, but in service and setting too.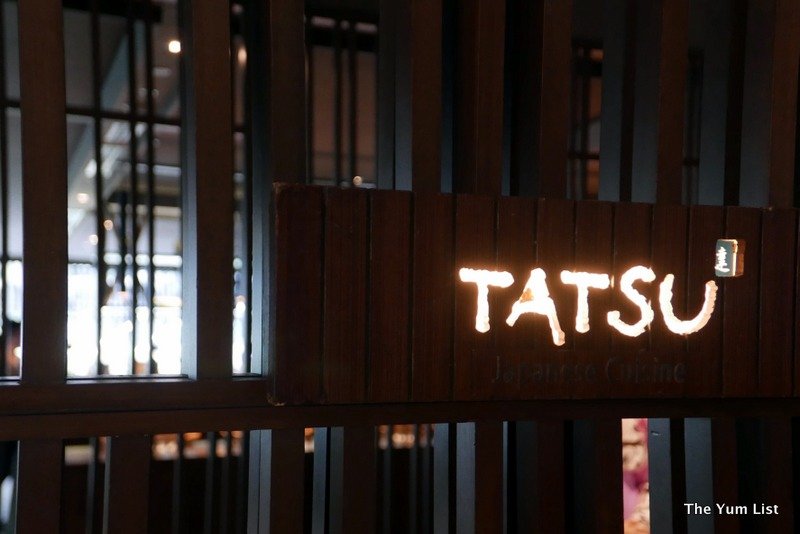 Tatsu is a contemporary and minimalist space, with dark timber wood and touches of cobalt blue streaming through the interior. Small ceramic sake cups sit on poles as display pieces between seating, and double as candle holders in the evenings. It is a calming and tranquil space that harmonizes with the dishes served.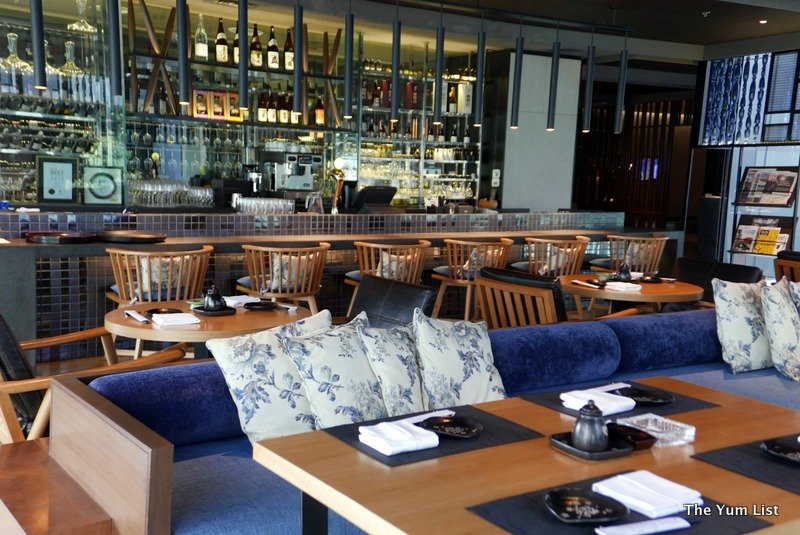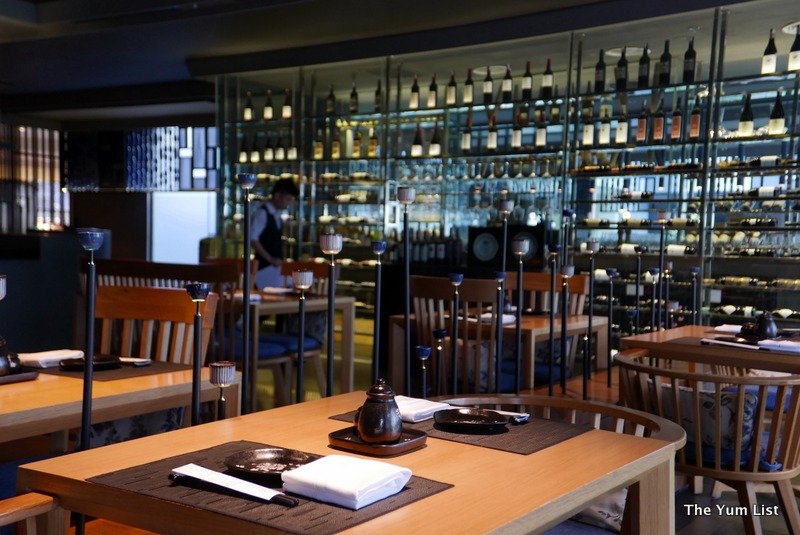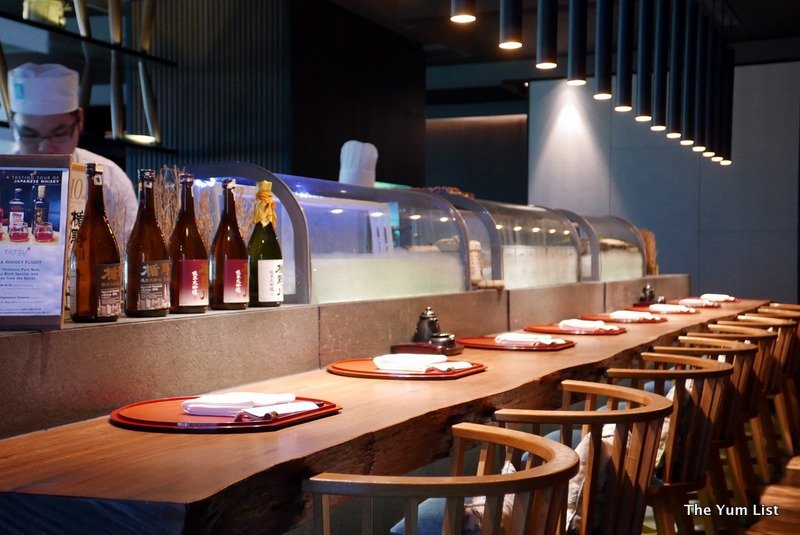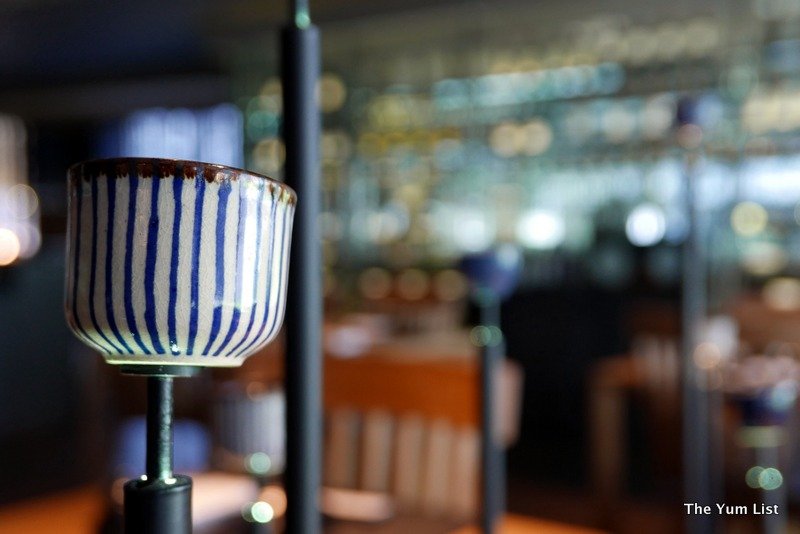 Chef Tommy, who joined Tatsu last year, has introduced a number of new dishes, keeping the classics but revamping them with a contemporary play on styling and combination of ingredients. The New Style Sashimi with Yuzu Soy and Heated Sesame Oil (RM48) was pretty and delicate in presentation. The amberjack fish (similar to yellowtail) was very soft, melting in the mouth with an elegant citrus flavour coming through the yuzu soy sauce.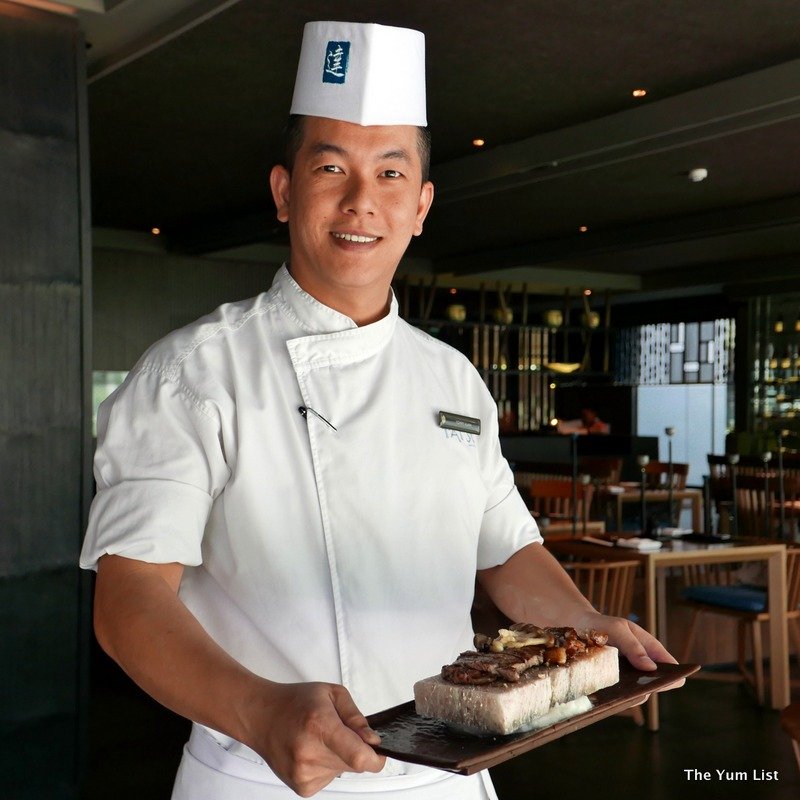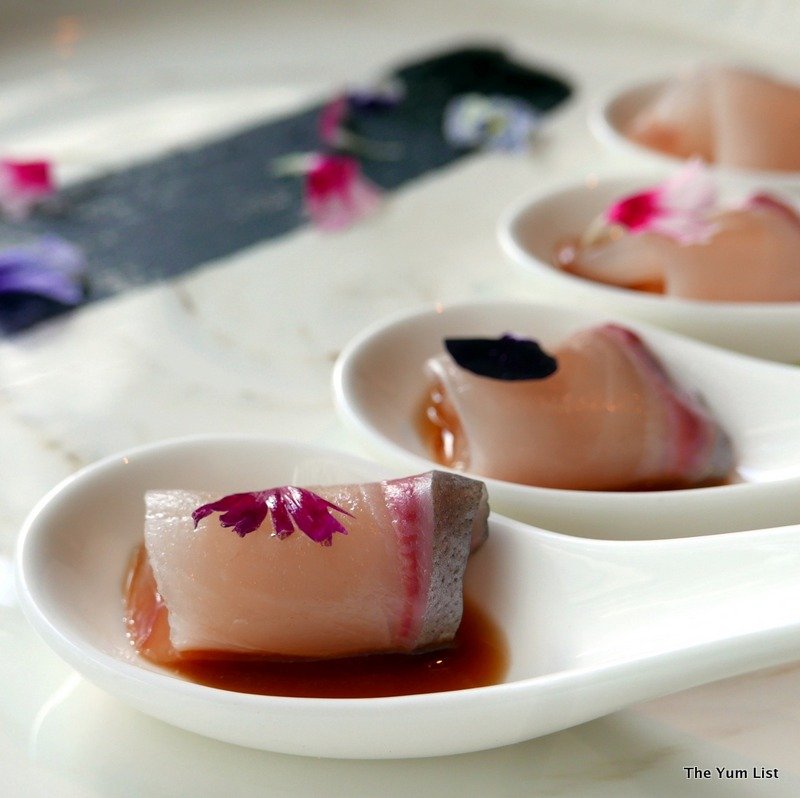 Another appetiser that caught both our eye and our palate was the Crispy Duck Confit on Sprouts and Japanese Spinach with Sesame Vinaigrette (RM47). The duck was really crispy and went well with the warm salad beneath. There was a slight tang to the sesame vinegar and the unagi sauce drizzled on the duck added a mild sweetness.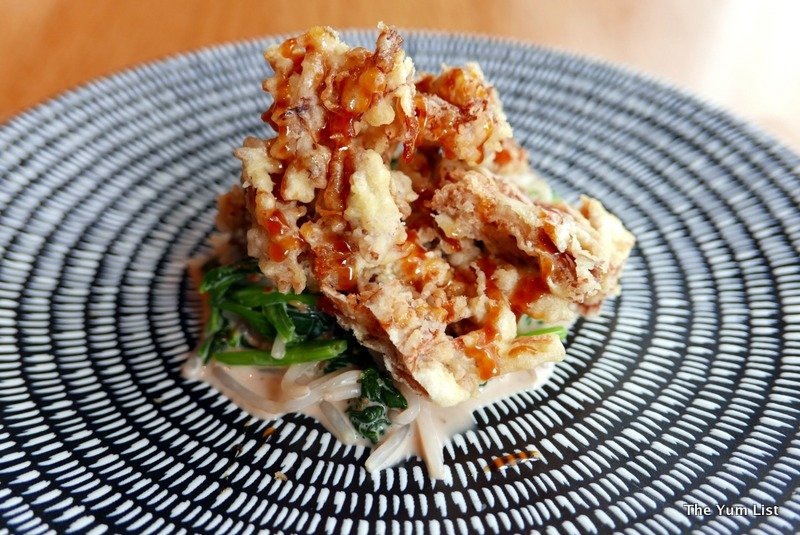 Continuing with appetizers, the Shrimp Stuffed Shitake Mushroom with Butter Ponzu (RM38) had a playful look arriving in a paper cone with sauce on the side. There was a deep earthiness to the flavour of the shitake, which was lifted by the sweet and rich butter ponzu sauce, and light meatiness of the prawns.
One of the most impressive appetisers we tried was the Rock Shrimp Tempura with Creamy Chili Garlic Sauce (RM98). The shrimp were huge and they must be close to the juiciest shrimp in KL! The creamy sauce had a good bite of chili; something that I really enjoyed.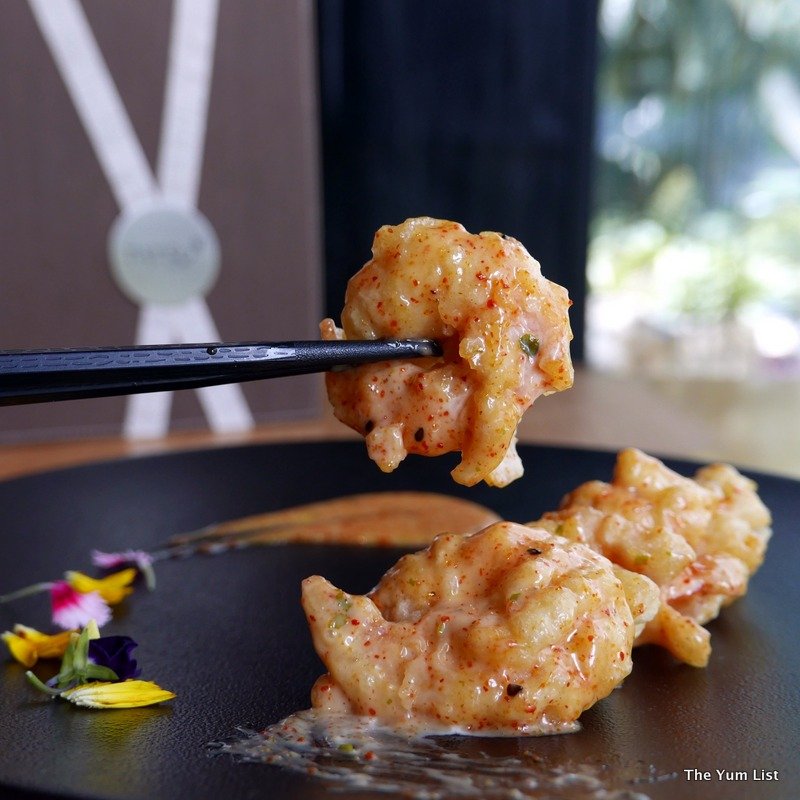 To cleanse our palates in preparation for the main courses, we had a Dobin Mushi Broth (RM35). This clear seafood soup was very aromatic with a hint of smokiness. It was delicious, warming and served in the prettiest of teapots too.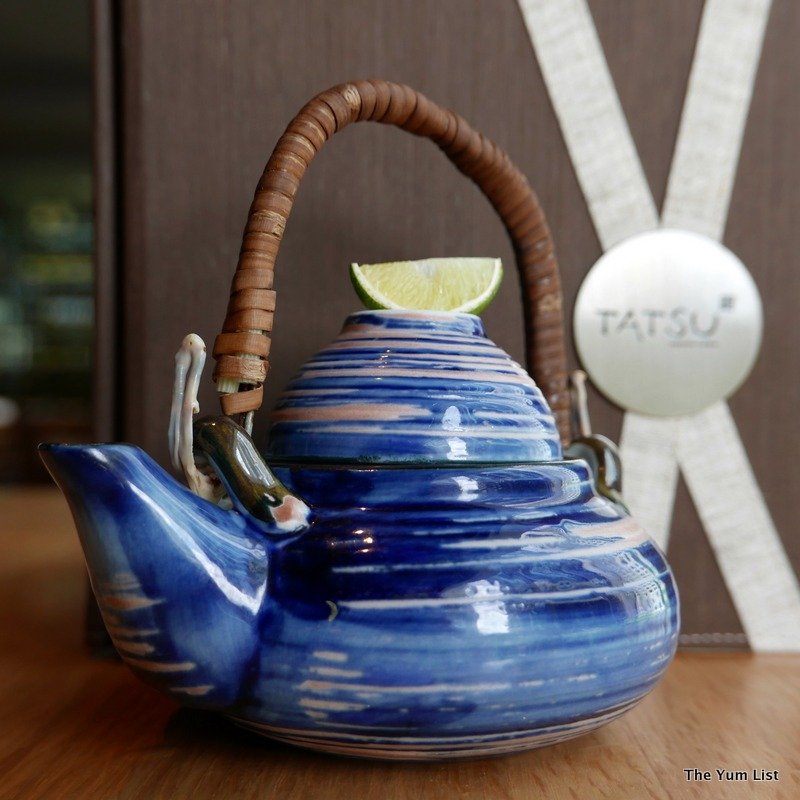 Wagyu seems to hold great significance to meat lovers in this region and at Tatsu they serve only the best! Plating competes with flavour for the most outstanding aspect of the dish, as the meat is delivered still sizzling on a large slab of Himalayan rock salt. It's cooking as it is delivered so if you like your beef rare best to dive in and get some on your plate before it cooks through. The Waygu Beef on Heated Himalayan Rock Salt (RM420) was everything a carnivore could hope for – tender, juicy and flavour gently enhanced by the rock salt.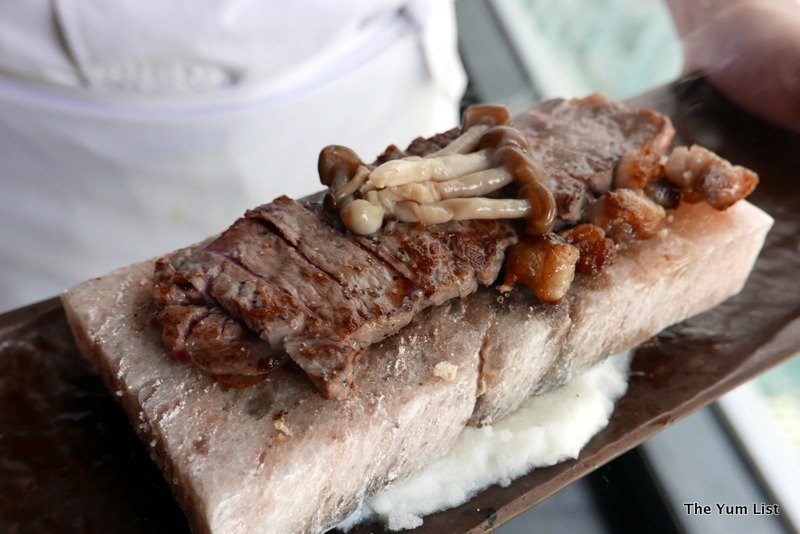 The Green Tea Salt Crusted Lamb Chop with Japanese Sour Plum Sauce (RM64) arrived with four pieces stacked high – four levels of happiness for us! The green tea salt crust is tasty, providing balance with the sour and sweetness of the plum sauce.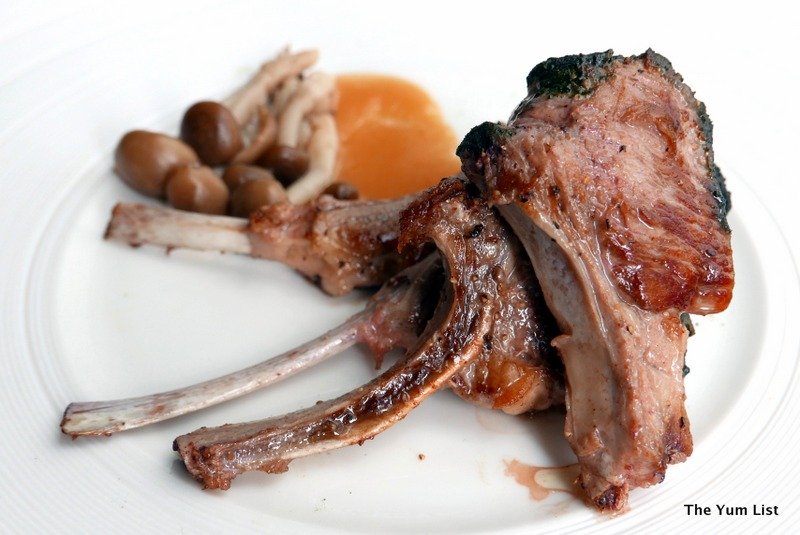 A favourite amongst us Yum Listers was the Slow Cooked Beef Short Ribs with Garlic Barbeque Sauce (RM98). This was slow cooked for over 10 hours and the meat fell effortlessly off the bone. The barbeque sauce was subtle and the rich meat flavour spoke for itself.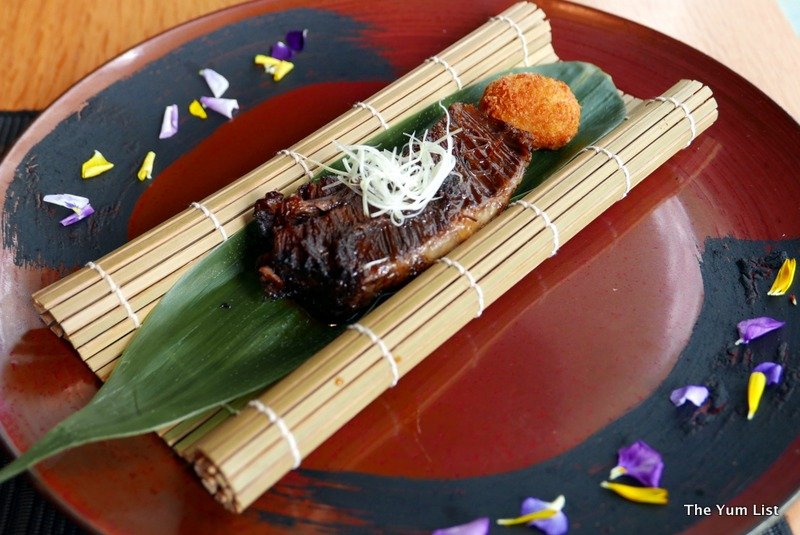 For fish lovers, we tried one of their most popular dishes, the Gindara Nitsuke (RM110): a black cod served in a simmering dashi stock (Japanese sea stock) with silken tofu. Both the cod and the tofu melted in my mouth. The flavours were a winner for me being both subtle and elegant; and the gentle sweet caramelisation around the edges of the fish – just wow!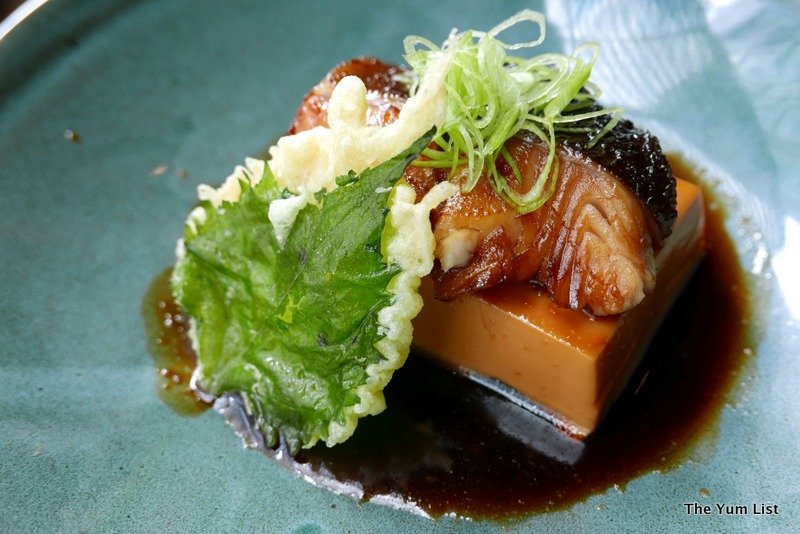 If you have a sweet tooth, you can't go wrong with the Chocolate Tart and Caramelised Yuzu (RM35). Besides being a hit with everyone at our table, we were just pleased not to be served the all-too-common green tea ice cream with red bean. The chocolate tart itself is rich and decadent, topped with a green tea mousse, ginger jelly and a delicate white chocolate feather. Sublime.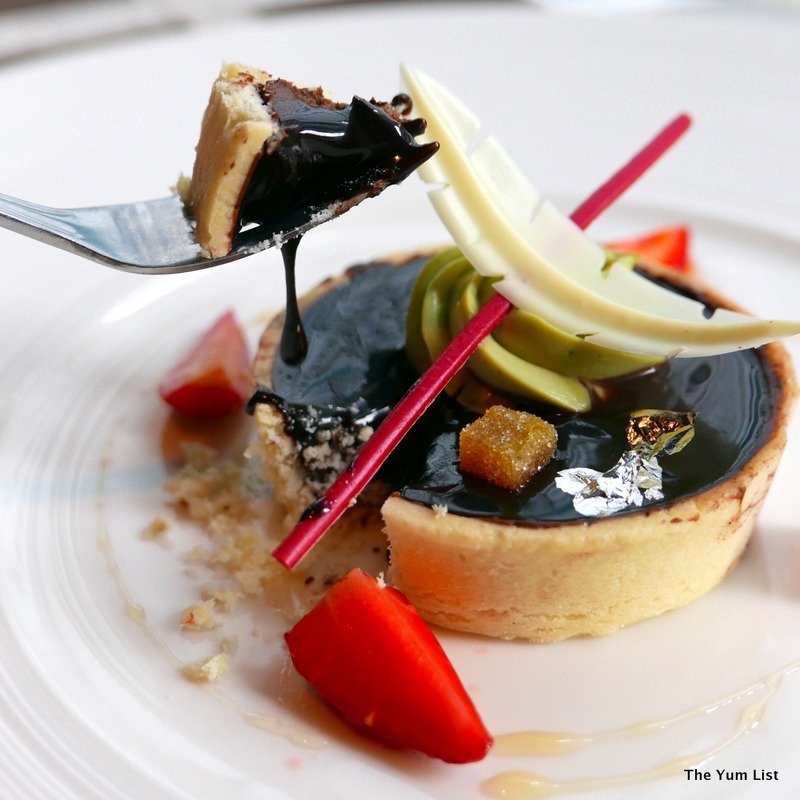 For me, sake pairing with Japanese food is a must. We started off with the lighter Tatenokawa Seriyu, which was fruity with a slight hint of acidity, followed by a gentle smooth finish. As the meal progressed we carried on with something a little more bold in flavour, the Tatenokawa Honryu Sake. Finding it dry on the palate and with plenty of 'umami' (a Japanese word that describes a sort of savouriness), it was easy drinking and did well with our mains.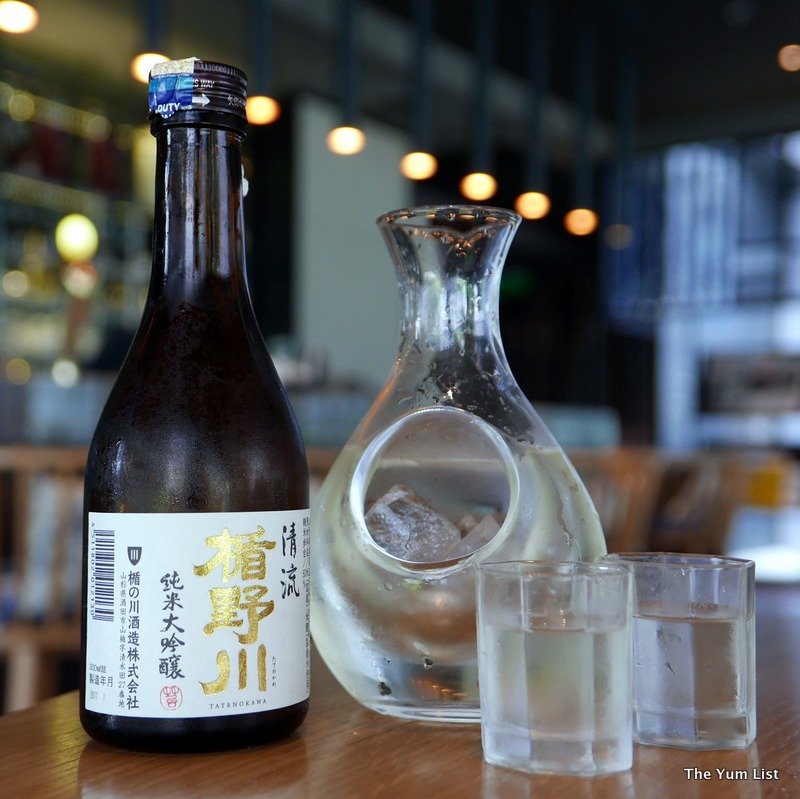 Tatsu was certainly a treat for us, with one exquisite dish followed by another. And whilst the Michelin Guide has not yet reached Malaysia, I would imagine that Tatsu would be a worthy contender for a coveted star.
Reasons to visit: all dishes are beautifully executed; most noted were the Rock Shrimp Tempura and the Slow Cooked Beef; elegant décor, good sake list.
Tatsu, Japanese Restaurant
Level 1, InterContinental Kuala Lumpur,
Jalan Ampang, Kuala Lumpur
Malaysia
+6 03 2782 6118
http://kualalumpur.intercontinental.com