Monica Tindall
Specializing in Chiu Chow cuisine, Pak Loh Chiu Chow in Feast Village of Starhill Gallery offers perhaps one of the most focused Chinese menus we've come across in the city. A strong concept, combined with friendly service, a dramatic open kitchen, and a newly launched set lunch menu, makes Pak Loh Chui Chow a restaurant meriting a second look.
The Chui Chow people come from a small coastal area of Guangdong Province in China, and are traditionally known for their fish and local produce recipes. Fishing was once the livelihood of most, but the bigger fish would get sold and the smaller fish (the leftovers) would be kept for the family. One way of keeping these fish for times of lesser abundance was to ferment them. Fermentation, alongside braising and stir-fry are popular techniques practiced in the region.
While you'll still find Pak Loh Chui Chow's menu steeped in tradition, a new revamp of the offerings have seen an introduction of a number of contemporary dishes, and pork lovers should be pleased to know that numerous hoggish delights make up a good portion of them.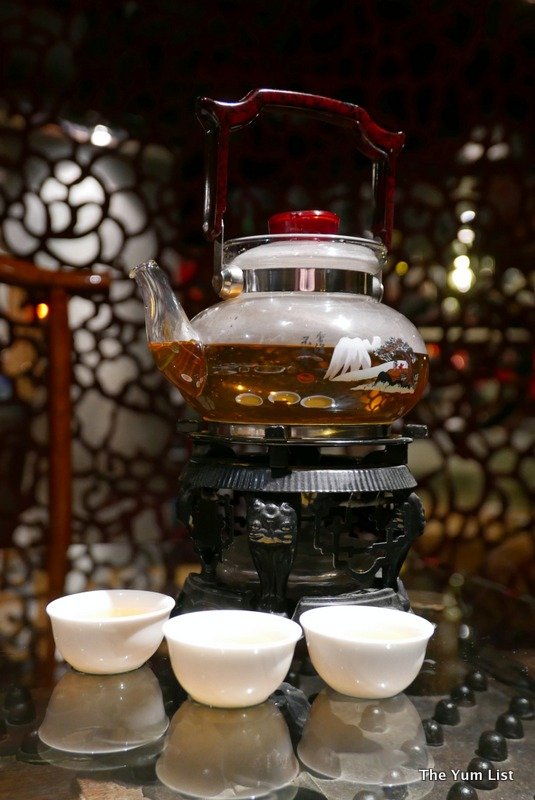 Set Lunches
A good value set lunch is available on weekdays from 12pm to 3pm, which includes an appetizer of roasted duck with butterfly bun, the chosen main (either RM35 or RM45 depending on what is selected), fruits and a juice. There are over a handful of principle plates to choose from, most with a very porky theme. The menu has been designed for busy lunchtime guests, so can be on the table within 20 minutes of ordering.
Fried Rice with Barbecued Pork, Prawns and Seasonal Vegetables (RM35) is an enormous serving, and I imagine after consuming this entire plate, an afternoon nap might be in order. It's a simple dish, but very tasty with the inclusions of char siew pieces and plump firm prawns.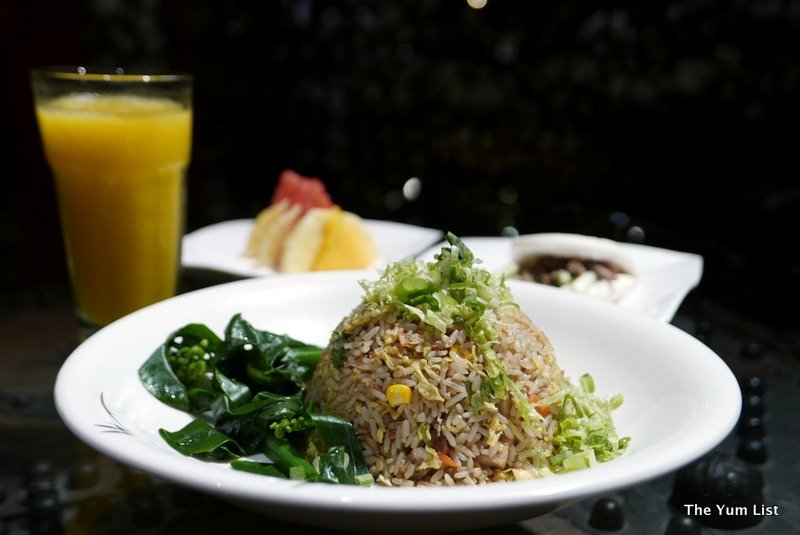 The broth of La Mian Soup with Bacon and Seasonal Vegetables (RM35) is made from pork bone, and reminds me a little of Japanese ramen. Thick pieces of bacon are the stars of the fillers, but the vegetables are juicy and fresh, making the soup a hearty midday meal.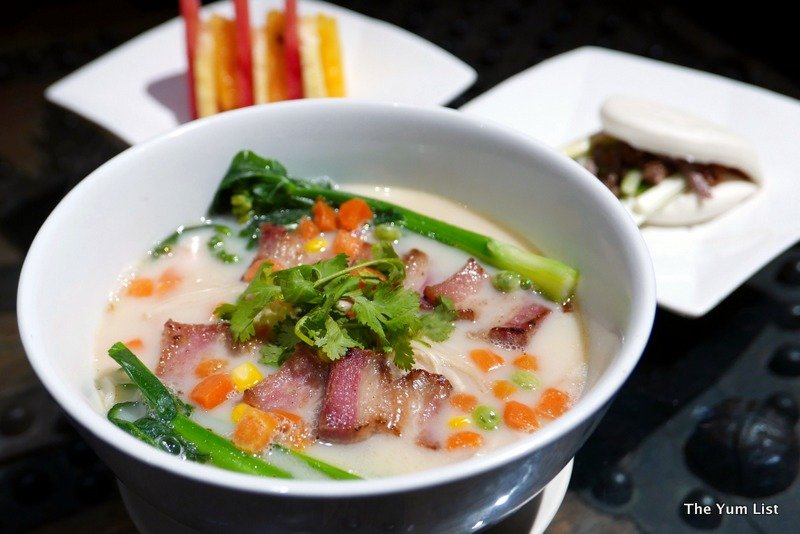 Another generous portion is seen in the Stir-fried La Mian with Pork and Seasonal Vegetables (RM35). The springy noodles are almost al dente, which surprises me as I've become accustomed to the softer cooking of noodles in Malaysia. Chef says he sources from a supplier who produces these special types of noodles that are made with no egg. They take longer to roll, hence produce a firmer texture.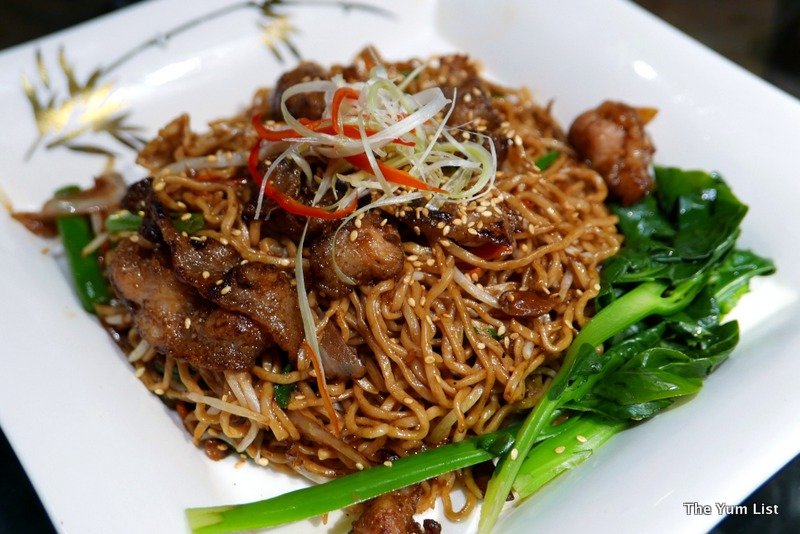 Lemon Chicken Chop with Rice and Seasonal Vegetables (RM35) features chef's own sauce recipe. Lemon, lime and sugar gift a sweet and mildly acidic dressing. A crispy flour coating encases thigh meat keeping it moist, and the tangy sauce on top is a lovely complement.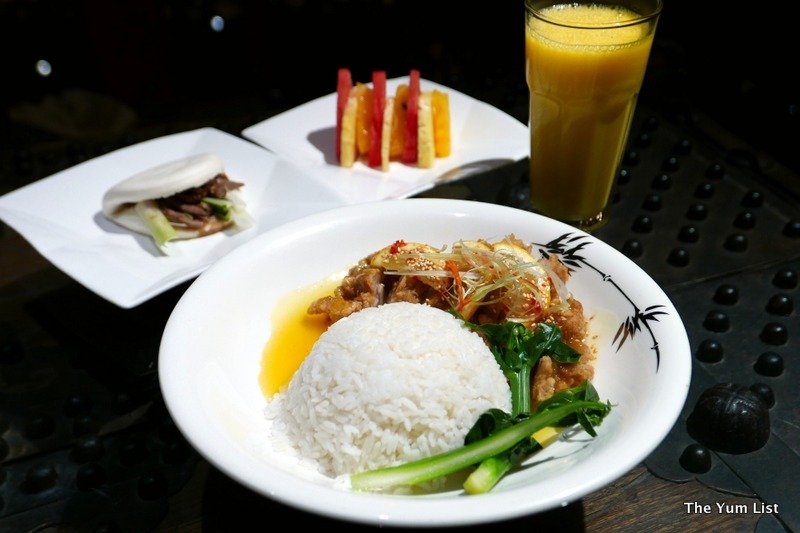 Rice with Braised Pork Belly, Preserved Moi Choy and Seasonal Vegetables (RM45) might be my favourite from the set. The greens are stir-fried with garlic and oyster, but the much of the flavour comes from the pork. After each has been marinated, the vegetables and pork are steamed together enriching the overall relish.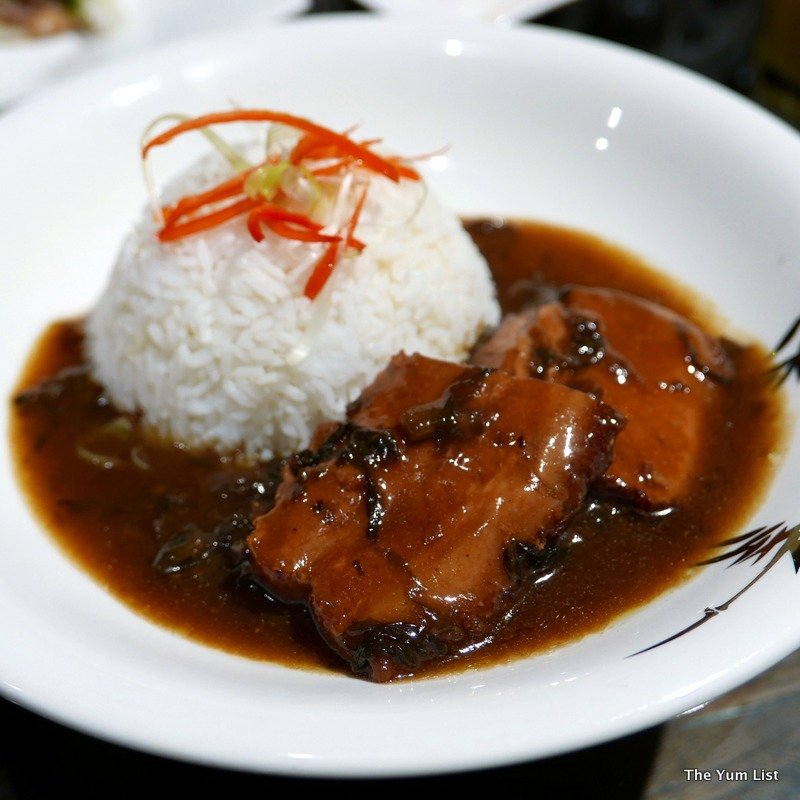 Rice Baked with Sweet and Sour Spare Ribs and Seasonal Vegetables (RM45) is very meaty and the sauce is sweet, without being overpowering. This one scores a close runner up for my most preferred of the sets. The secret to the sauce is black vinegar, dried sour plum, rock sugar and brown sugar cooked together.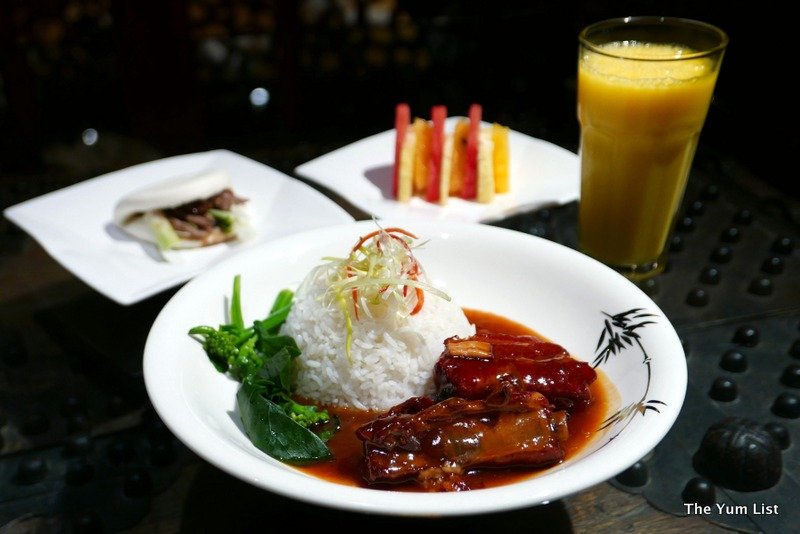 Chef's Signature Dishes
Apart from the good value lunch menu, there are plenty of à la carte options, and we try six of chef's signatures.
Honey Barbecued Pork (RM40) is, as you might presume, enticingly sticky! I think it looks familiar and quickly learn it's what I know as char siew. There's a lot of meat in this dish, and I amuse my Chinese hosts as they giggle and tease me as I choose the least fattiest parts of the meat – they love the fattier pieces. The pork is wonderfully soft. Garlic, vinegar, chili, ginger and pineapple are the core ingredients in the tasty sauce accompaniment.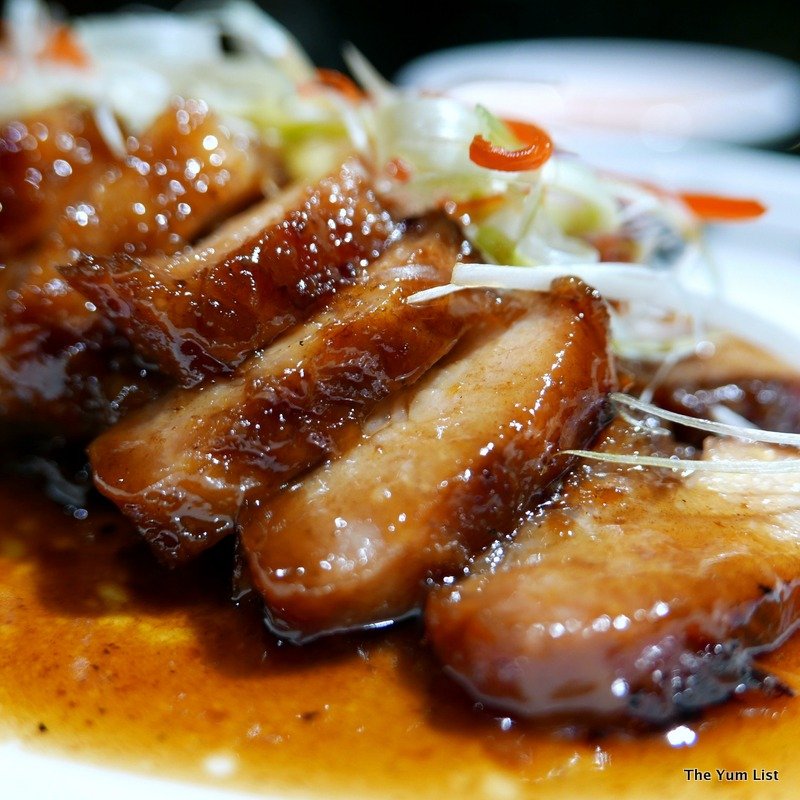 I have to admit that the Slow-braised Goose with Pork Fillet, Pork Intestine, Pig's Ear, Egg and Bean Curd (RM45 small RM80 large) is not something that I would have ordered from the menu. While I have any number of Malaysian buddies who would dive straight in looking for the ear, I cautiously pick my way through, gingerly nibbling and trying small pieces at a time. Rice vinegar, chili and garlic make a light dipping, lifting the overall profile of the dish. It's worth trying both with and without the sauce. Without, you can appreciate the many herbs chef has used to cook with, while the sauce freshens and lifts the meat.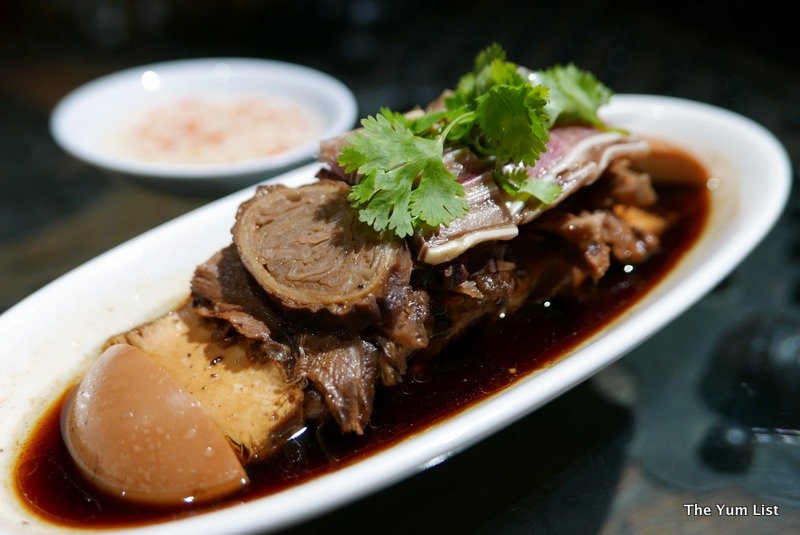 Braised Spring Chicken stuffed with Glutinous Rice, Garlic, Ginger and Straw Mushrooms (RM45) is far more up my alley! I'm rather fond of glutinous rice, and despite its poor reputation for catapulting the calorie count above the daily requirements, I can't help but fork back in for more. The whole chicken is in the bowl. Chinese ham, mushrooms, dried shrimp and ginger are stir-fried together with the glutinous rice. After the hollowed out chicken is stuffed with the rice mixture, it's sewn back up and braised together with oyster sauce and mushrooms for two hours, producing an extraordinarily soft texture.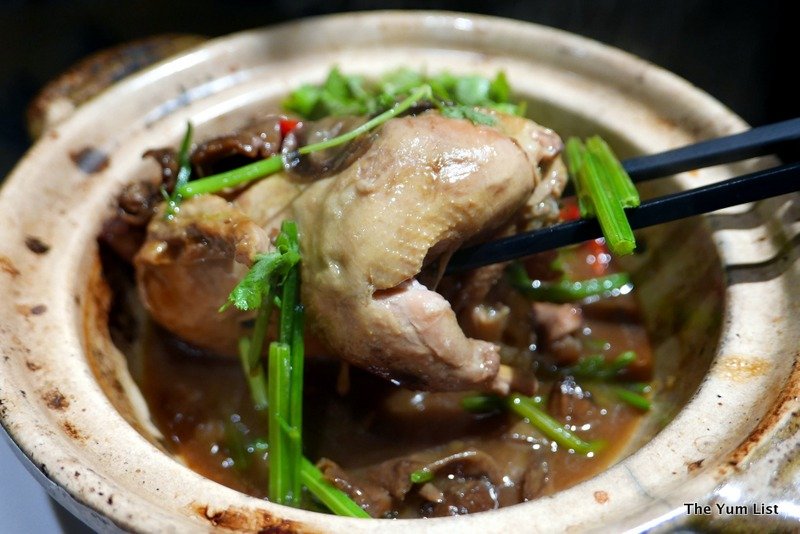 Almost in defiance of my countryside upbringing where all parts of an animal are honoured as edible or at least usable, tripe again is not something that I would have chosen for myself from this menu. Hubby, on the other hand, speaks affectionately of his mother's sopa de mondongo (tripe soup), and so the Double-boiled Pork Tripe with Pepper and Salted Vegetables (RM25) is a source of pure delight. Although our local friends class the level of pepper as light, we find our tongues are tingling.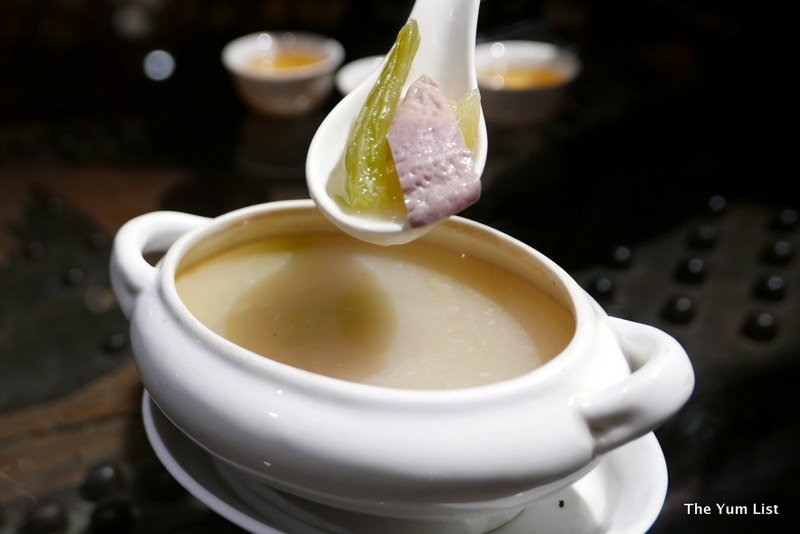 Stir-fried Kailan with Fresh Lily Bulb and Halibut Fish (RM40) is not what I was expecting. It's a kaleidoscope of textures. The lily bulbs are sweet, the vegetables crunchy and the halibut has been dried and deep-fried, which intensifies the taste and gives it a chewiness. Both hubby and I LOVE this recipe.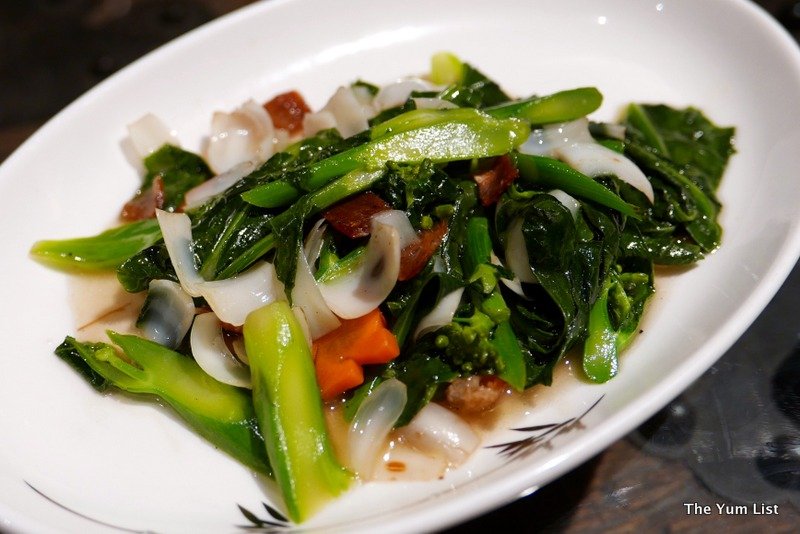 We finish off our menu sampling with a comforting Pomfret Rice Porridge (RM45). It's highly prized because of the mixture of seabass, red snapper and groper that are used to base the broth. With the addition of pomfret fillet, along with a mixture of Thai and Japanese rice, that takes the fishy count up to four! Garlic, dried halibut and finely chopped spring onions are essential components sprinkled on top, not only furnishing garnish, but augmenting taste and consistency too.
Tucked away down a side wall of Feast Village, Pak Loh Chiu Chow presents a convenient and good value location for a swift set lunch, or a longer evening of lingering over food and contemplating the complexity of cuisine from the small Chinese province.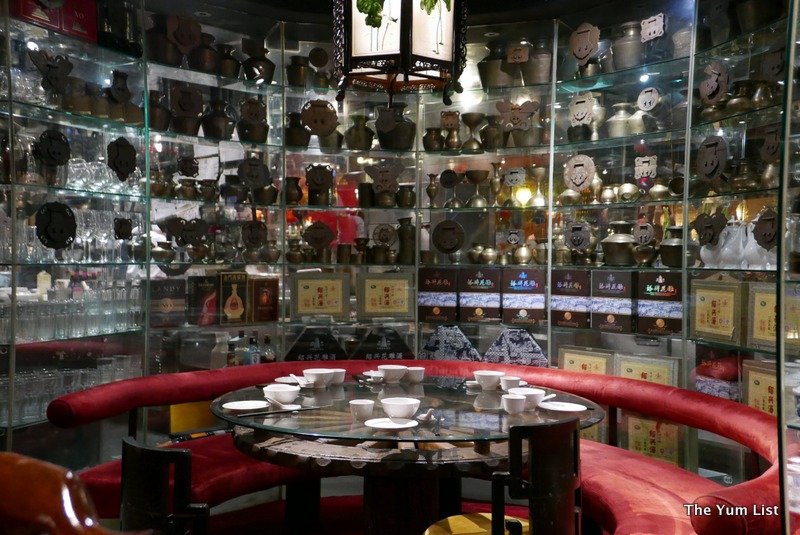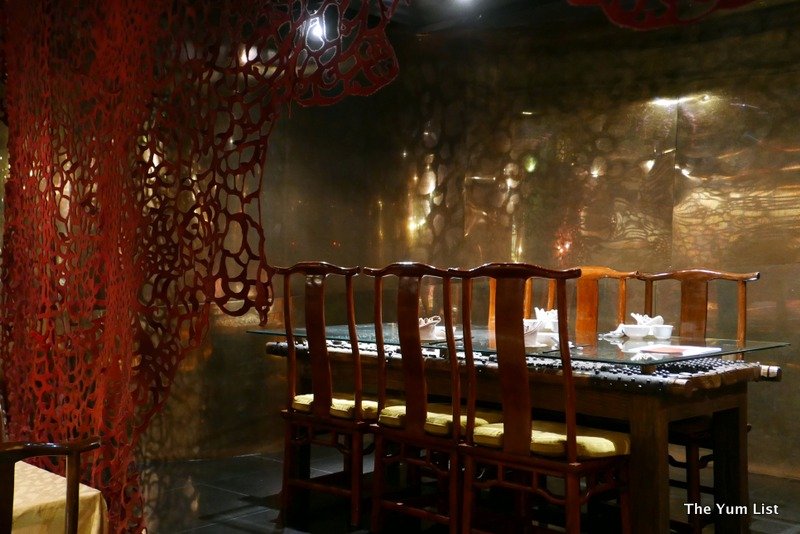 Reasons to visit: very porky Chinese fare; good value set lunches.
Pak Loh Chiu Chow
Feast Village, Starhill Gallery
181 Jalan Bukit Bintang
55100 Kuala Lumpur
Malaysia
+60 3 2782 3856