Words: Hannah Staley     Photos: Monica Tindall
Having lived in Kuala Lumpur for nearly two years I still hadn't managed to make my way to the Sheraton Imperial Hotel and was on the lookout for the perfect excuse. Cue Monica with an invitation to join her and Caning at the hotel's Villa Danieli restaurant for an authentic Italian Prosecco Brunch.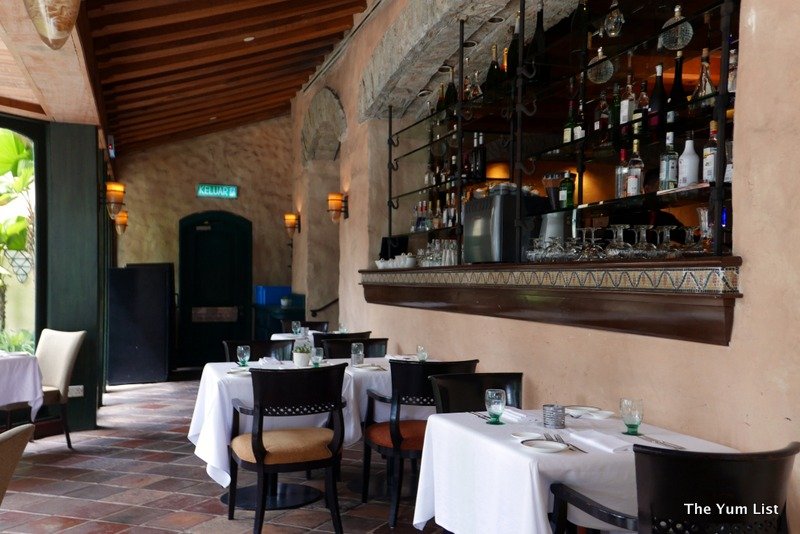 Located at the hotel's pool level the exterior of Villa Danieli immediately catches my eye being a freestanding trattoria styled after a rustic country home. Upon entering the interior is equally as breathtaking with beautifully designed stone columns, arched ceilings, cobbled brick floor, a welcoming wood fired oven and tastefully painted murals depicting a lively dining scene.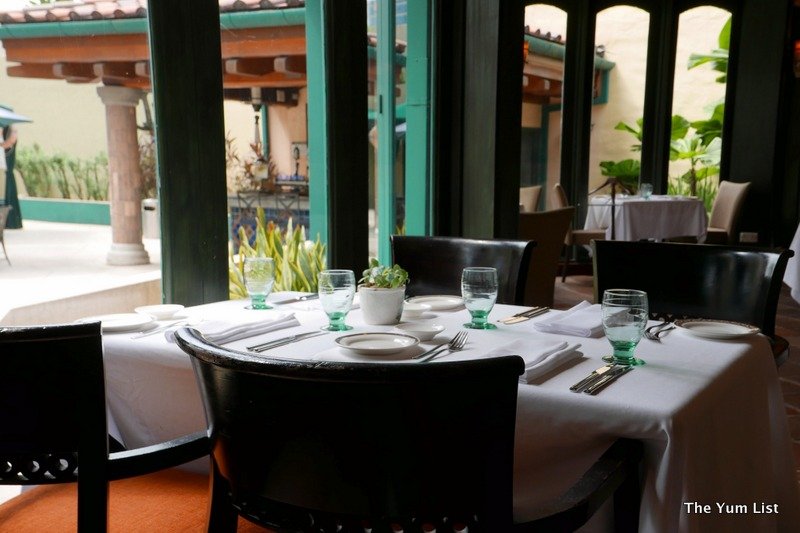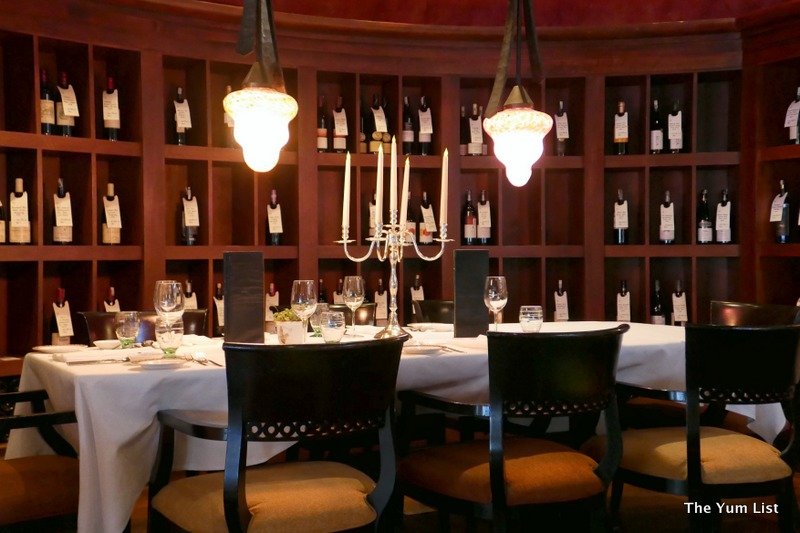 Villa Danieli hosts an aperitif hour between 11 am and 12 pm providing a nice twist as it allows guests to mingle and ease into the meal. We happily chat to head chef Gaetano Di Stefano, who tells us we 'must try the onion bread', and enjoy some cocktails. The cocktails change weekly and I was pleasantly surprised to find out they were included in the set food only price (RM148) making this a very good value-for-money brunch. I try the Dry Bronze (Martini, Orange Juice and Gin) and Mon opts for a Cranberry with Pisco both delightful in colour, flavour and fruitiness. Free flowing sommelier's red and white wines can be enjoyed for an additional RM100 nett and sparkling wines for RM188 nett. There is also some excellent credit/debit card offers with extending up to 50% off the food bill! If you are attending with children they can experience a cooking class with Chef Gaetano di Stefano who'll teach the little ones cooking tips and tricks, while you make the most of your Sunday.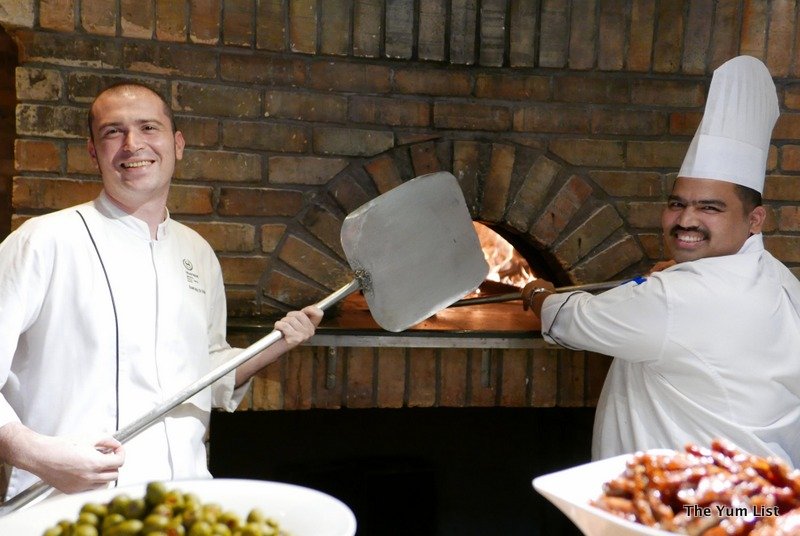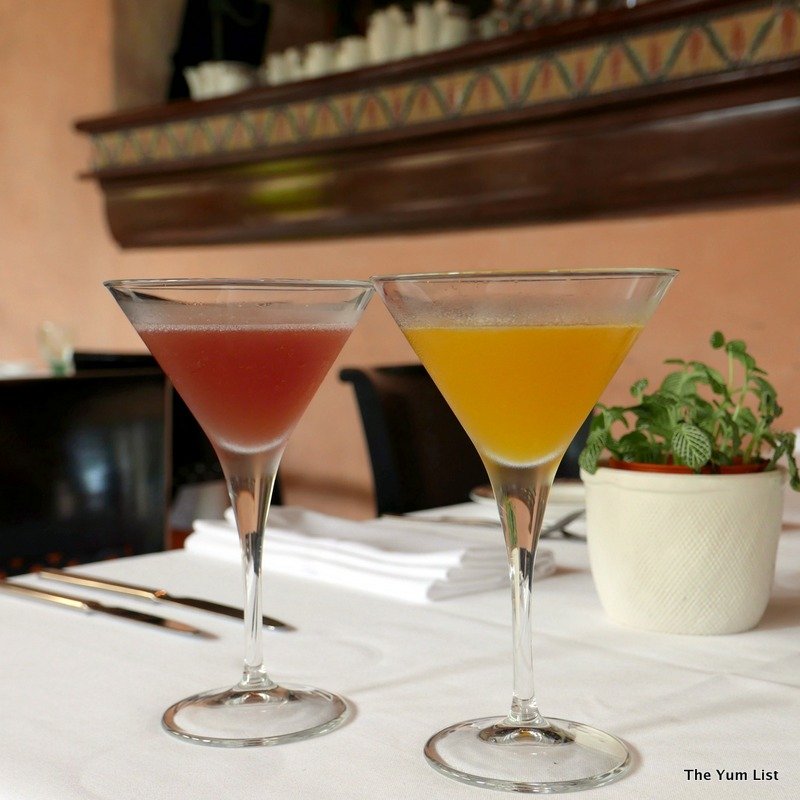 Meandering my way to the buffet bar, ogling the fine selection of delicious salads and antipasto, the heavenly smell of freshly baked bread hit the senses. Not wanting to decline a recommendation by the chef I add onion bread to my plate along with fresh oysters, smoked salmon with capers, delicate slices of duck with orange segments and a fine selection of Italian cheeses. Caning is obviously hungry as his plate is piled with thick juicy slices of roast beef with mustard from the carvery and homemade pizza fresh from the wood-fired oven.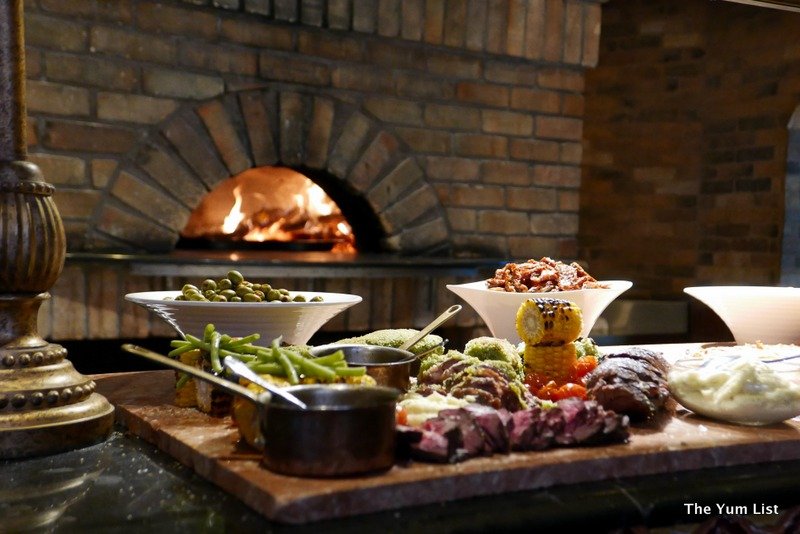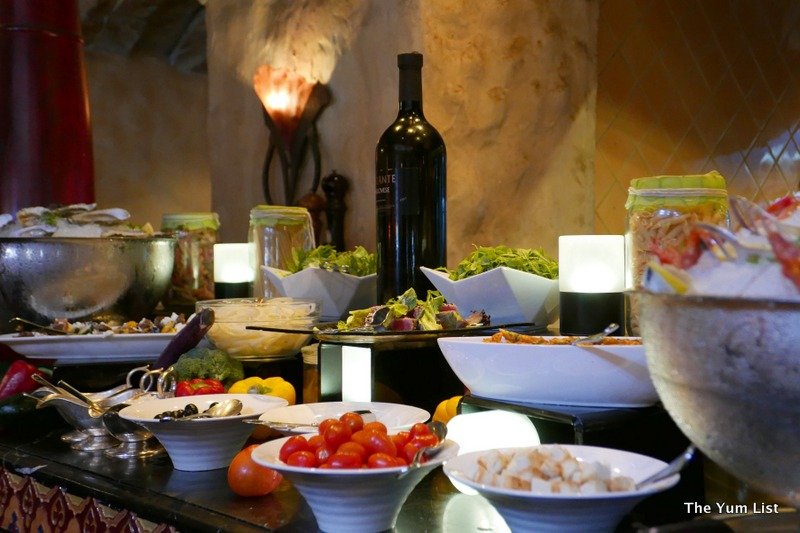 We are seated in the formal dining area where an attentive waiter pours us some wine. We try a wonderfully versatile sauvignon blanc and an attractive palate pleasing cabernet sauvignon. Both are premium Italian Cielo wines. It's extremely relaxing and cosy. Mon notes that if it weren't for the job at hand she could happily sit here for a couple of hours enjoying a glass of fine red wine and freshly baked bread whilst soaking up the inviting atmosphere.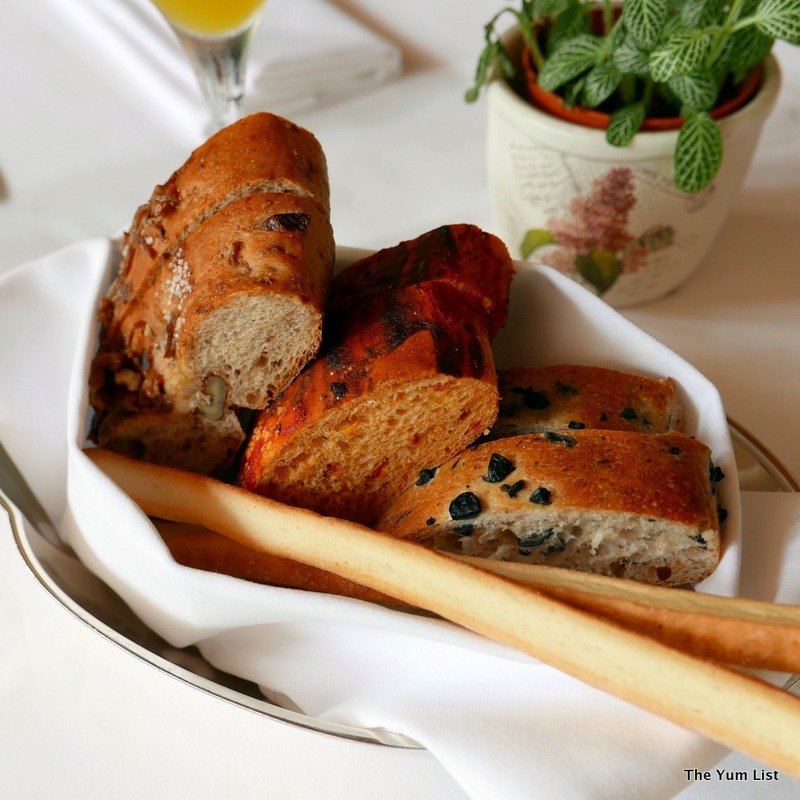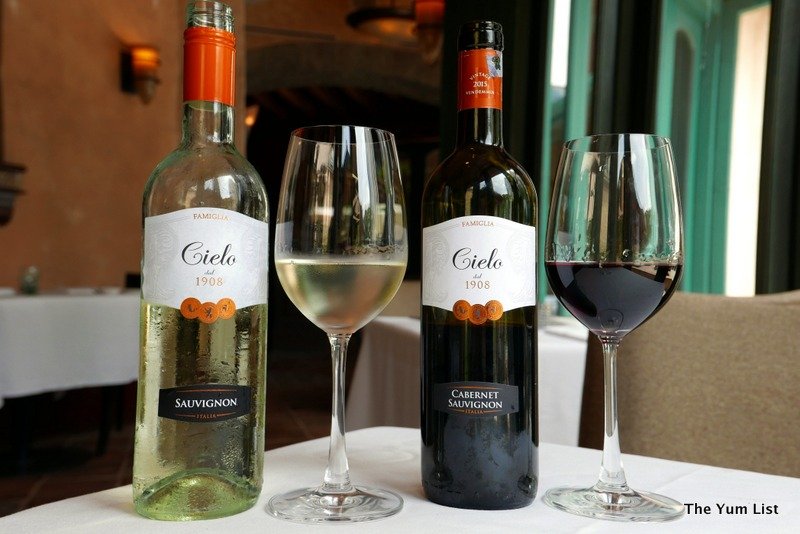 The buffet spread continues to be topped up over the course of the afternoon, and from 12 noon onwards items from a menu of mains are prepared to order. While making decisions, however, a selection of antipasti are passed around: Foie Gras Terrine with Caramelized Apple and Onion; Pumpkin Soup served in a mini cup; and Classic Tomato Bruschetta. All are very pleasing on the eye and the taste buds.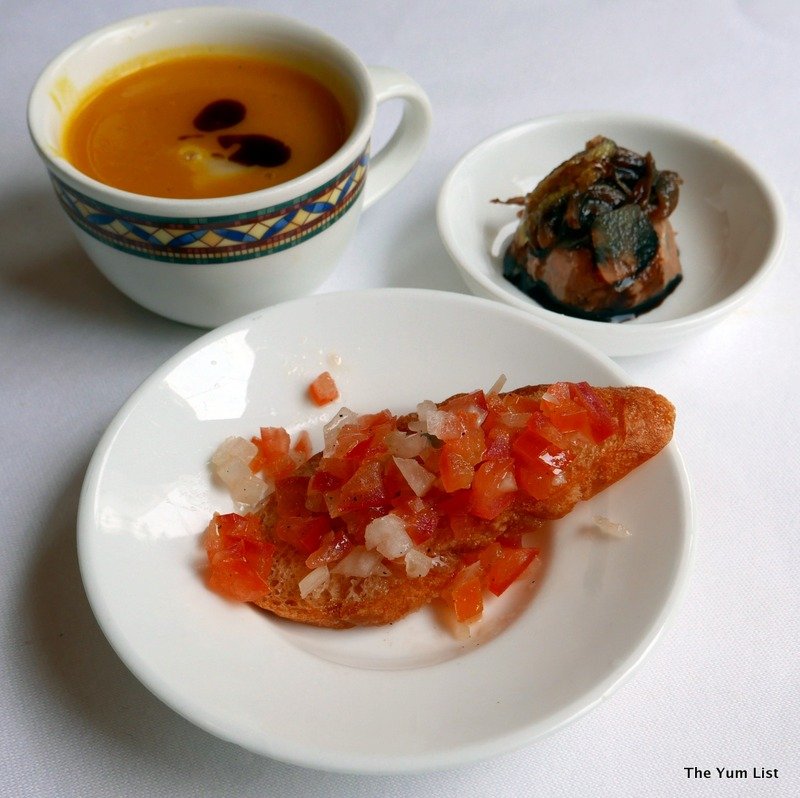 There's an extensive list of principal plates made a la minute and we do our best to sample a good portion of them. Risotto with Mussels, Clams and Prawns is a simple yet sophisticated dish with delicate flavours and aroma that we wash down with perfectly chilled Dirupo by Andreola Extra Dry Prosecco. As a lover of seafood, I'm delighted with the Whole Sea Bass Mediterranean Style and the Mixed Grilled Seafood Platter of Calamari, Prawns and Red Snapper. The prawns have been char-grilled in their shells and the flavour of the barbeque really comes through to the flesh.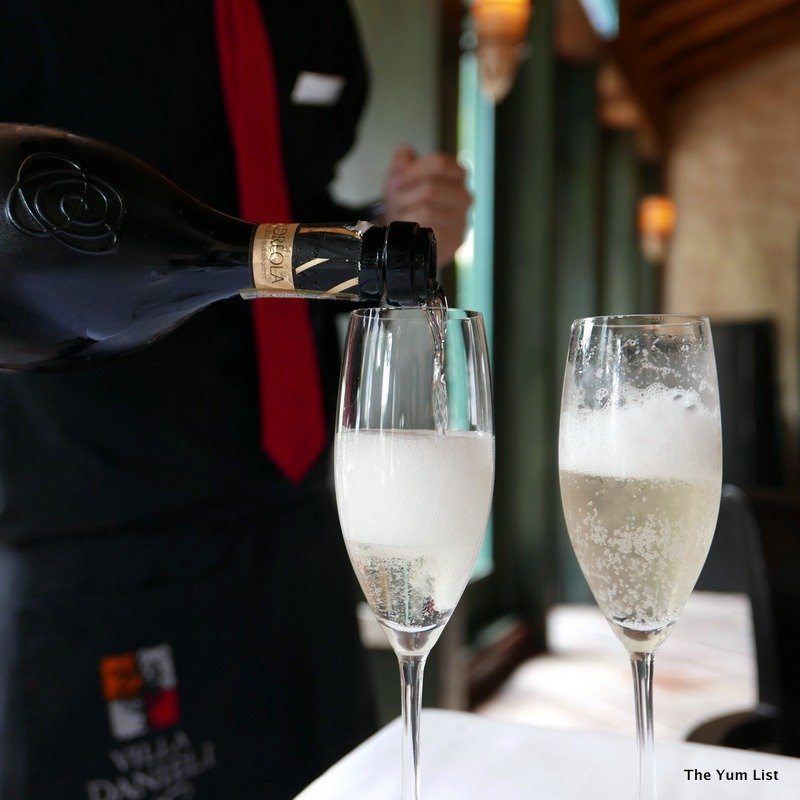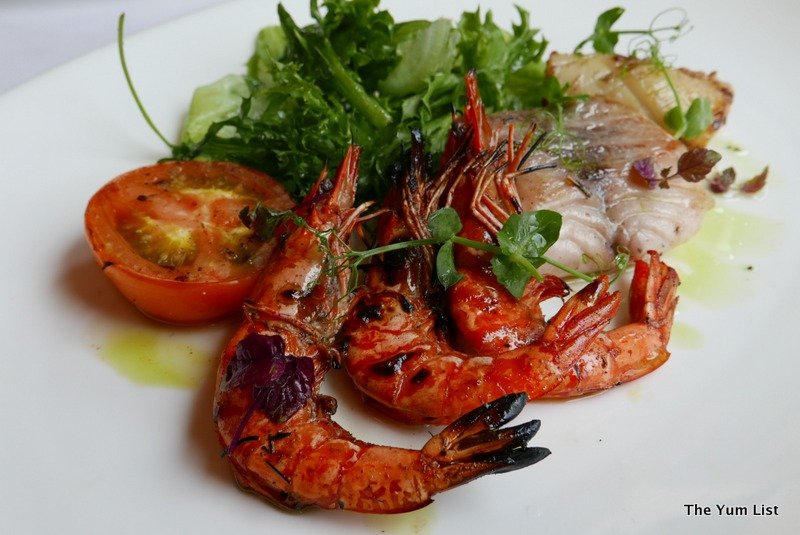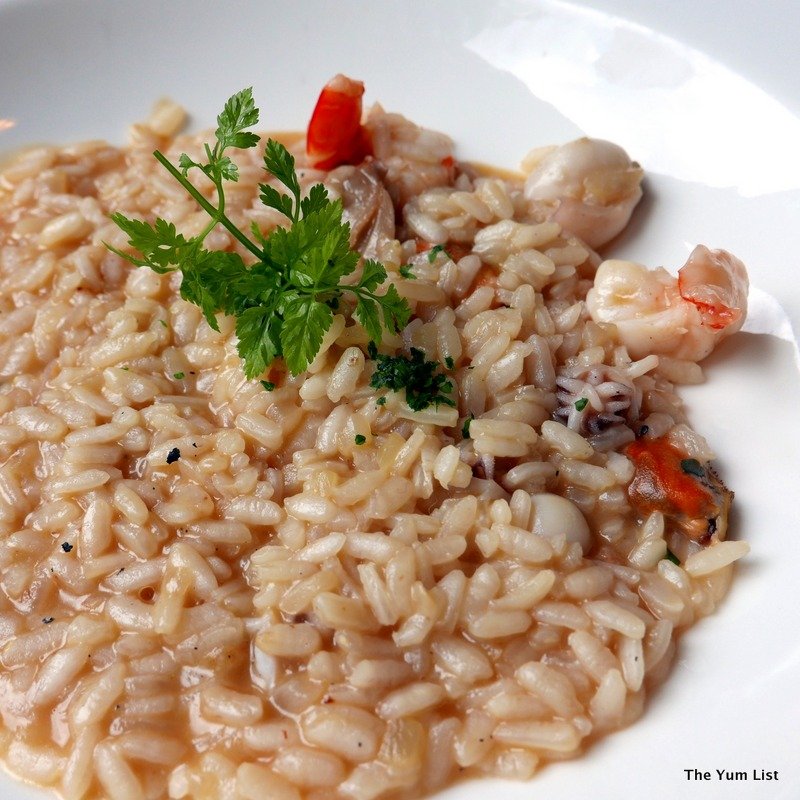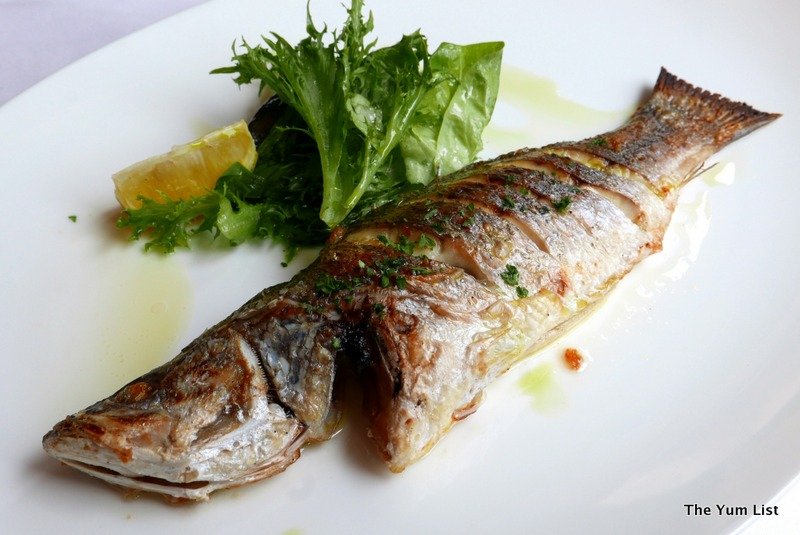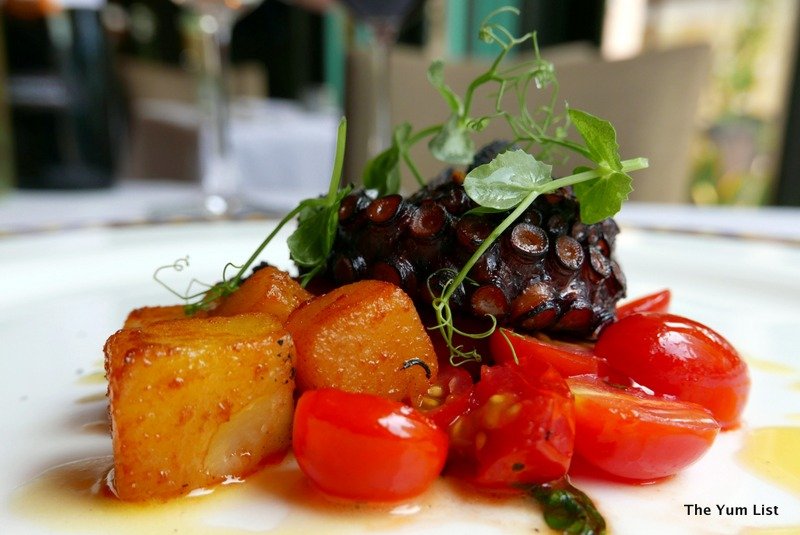 We shift from the sea and try Braised Lamb Shank with Polenta and Classic Beef Lasagne. The lamb is served with seasonal vegetables and a flavoursome gravy resulting in one succulent and scrumptious dish. The lasagne is thankfully not overly heavy or cheesy and the pasta is thin and soft, just how I like it.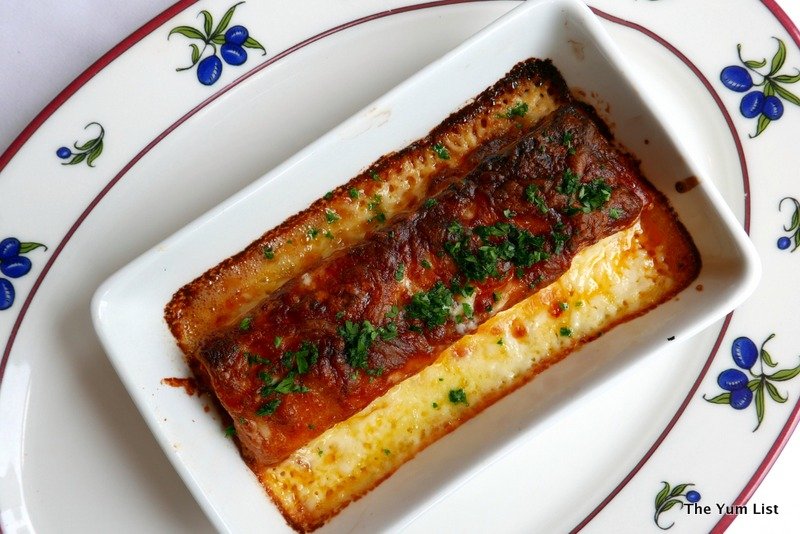 I can feel my waistband expand with every delicious bite whilst Caning still has room for more and asks to try the Spaghetti Puttanesca in Tomato Sauce. It's a satisfying savoury combination of fresh pasta with tomatoes, chilli, garlic and anchovies, showcasing what Italian cooking is famous for.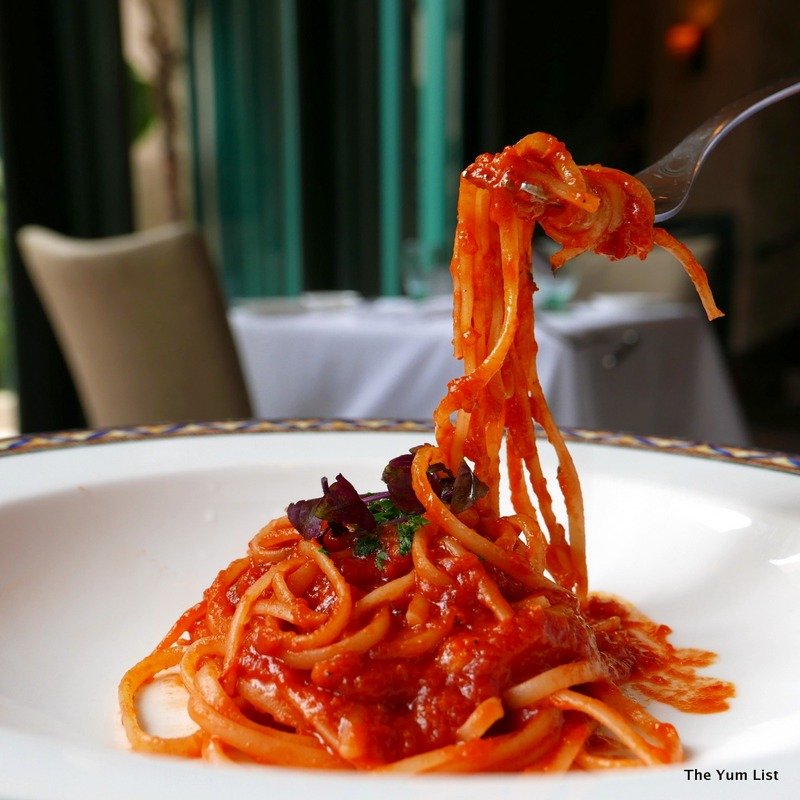 Desserts, as were the antipasto, are passed around in miniature portions to the table: Tiramisu in Chocolate Cup, Pecan Tart with Cream, Vanilla Panna Cotta and Chocolate Cream in Choux Pastry are presented and executed perfectly. I'm a sucker for the classics, however, and had to have multiple of the beautifully moist and creamy Tiramisu.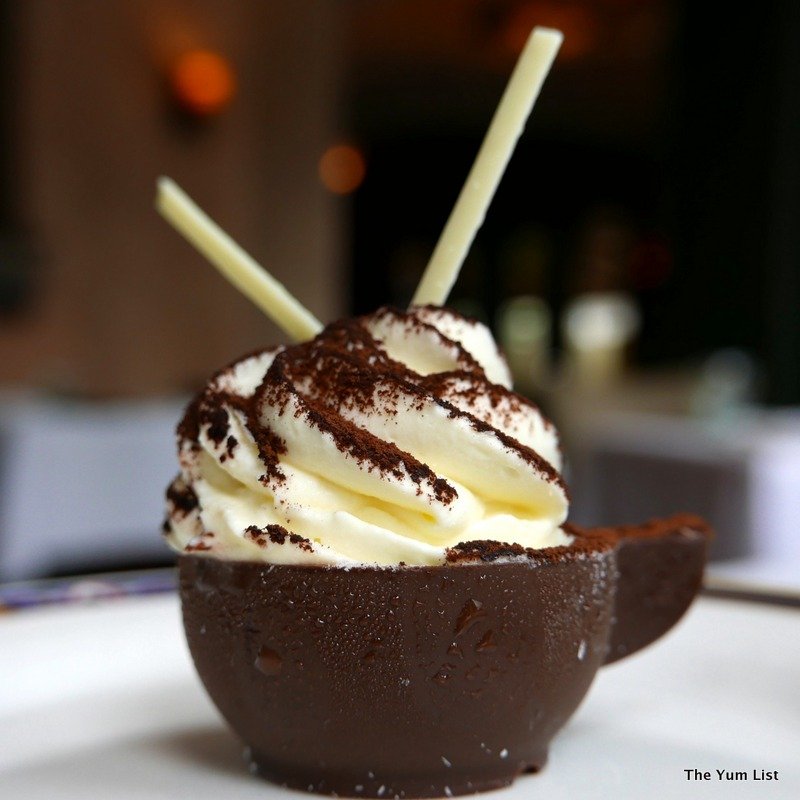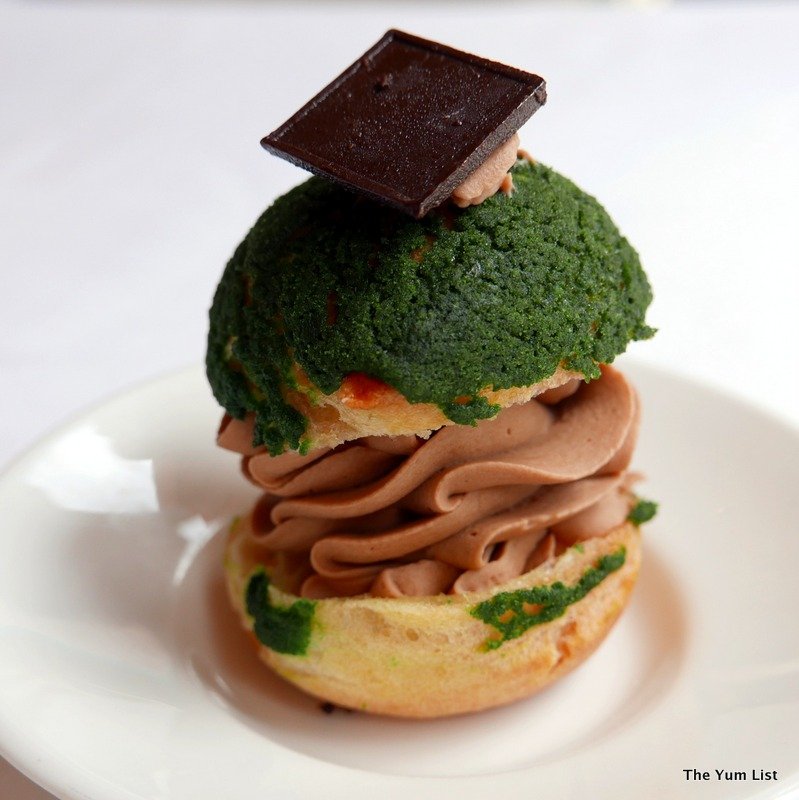 Keeping the most decadent to last, chef Gaetano appears carrying a plate of Chocolate Calzone served warm from the Dolci a la carte menu, accompanied with a Stracciatella, Ferrero Rocher and Espresso Ice Cream. The sweet smell of melted chocolate is too much for me to turn down and I can't resist the urge to take a bite. The savoury pizza dough, warm chocolate and ice cream create a comforting combination making this a fun dish to end on, and one that ensures no tummy space is left unsatisfied.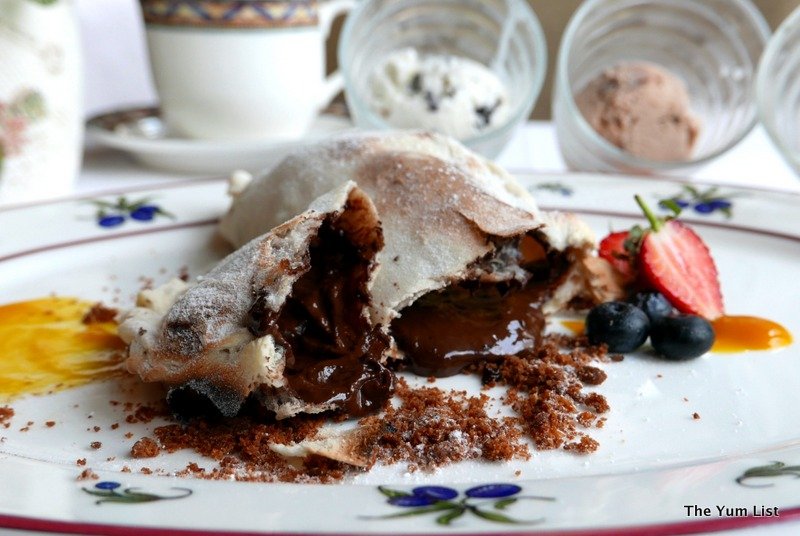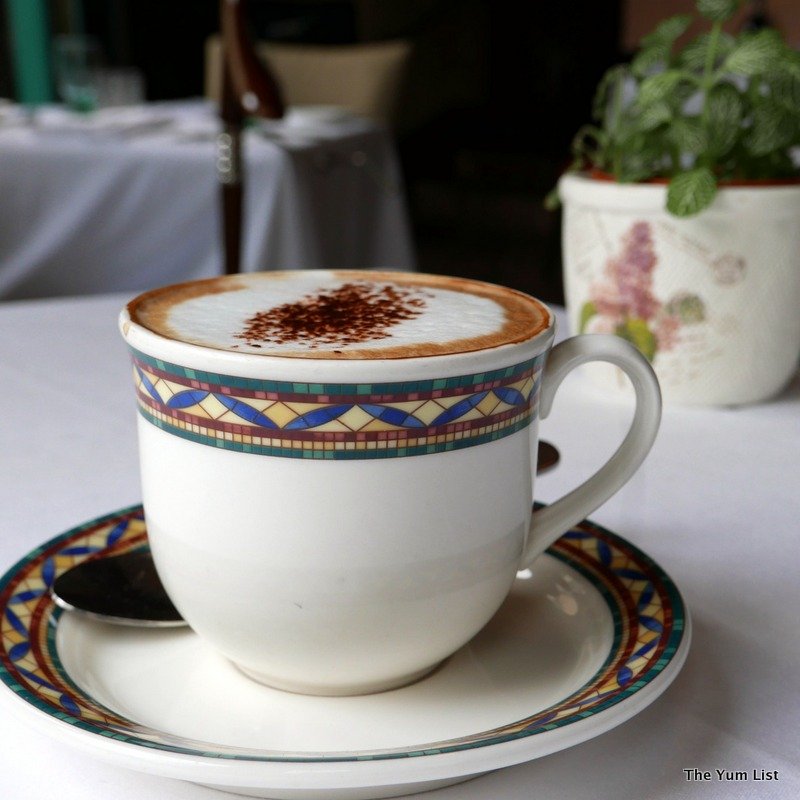 Villa Danieli's Italian Prosecco Brunch runs every Sunday from 11 am to 3 pm. Bookings are recommended.
Reasons to visit: Excellent value with additional benefits to certain credit/debit card holders; a unique Sunday brunch experience in KL – great mix between buffet, pass around dishes and mains prepared a la minute; don't miss the risotto, pasta, grilled prawns, the onion bread and the chocolate calzone.
Villa Danieli
5 Floor, Sheraton Imperial Kuala Lumpur Hotel
Jalan Sultan Ismail
59100 Kuala Lumpur
Malaysia
+6 03 2717 9922
Instagram: @sheratonimperialkl
www.villadanielirestaurant.com
Italian Prosecco Brunch
Sunday: 11am – 3pm