Monica Tindall
Location, design, spacious rooms, excellent facilities, and a significant number of food and beverage outlets, make The Slate rate high on our list of top places to stay in Phuket.
Location
Only 10 minutes from the airport, The Slate sits on the quieter end of the island nestled in between Nai Yang Beach and National Park. There's just enough of the local food stall and beach bar culture to make the seaside interesting, but it's far removed from the rumpus often associated with the coast in the south closer to Patong. From here fabulous sunsets light up the sky behind bobbing fishing boats with the sound of waves gently lapping the sand as a flawless soundtrack.
Native casuarinas shade the shore and the diversity of plant life seamlessly threads into the grounds of The Slate. Bismark palms (the ones with the striking silver-grey leaves) and frangipanis sprout from beds of flowers, and carpets of spring green lawns. It's the giant banyan trees however that are the grand daddies of the resort, providing shelter with their branches spread like protective arms around the estate.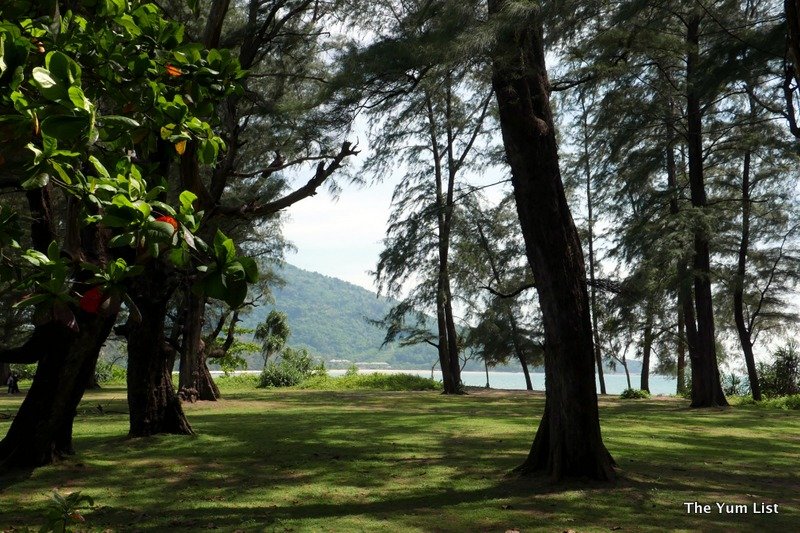 Design
Plant life is an impressive feature of the resort and a big thumbs-up must be given to the 40 odd gardeners who take care of it. "Local" is the inspiration for the resort's concept, but we find it like no other place we've visited on the island. Paying homage to the tin mining heritage of Phuket, The Slate sophisticatedly integrates robust industrial design with lush tropical landscaping to create one of the island's most chic choices of accommodation.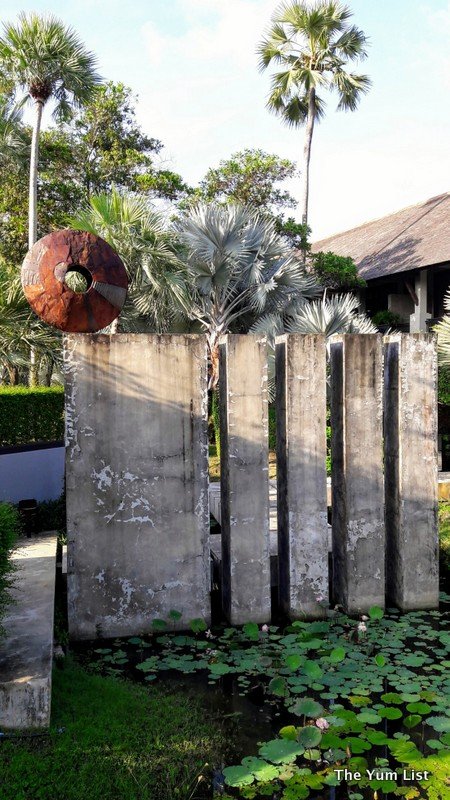 Renowned architect and interior designer, Bill Bensley, worked together with Khun Wichit Na-Ranong, owner and managing director of The Slate, to create a distinct vacation experience for discerning travellers. Not only is history evidenced in giant art installations, structures and furniture, but it's also carried through to the finer details such as a giant screw toilet paper holder and spanner shaped cutlery.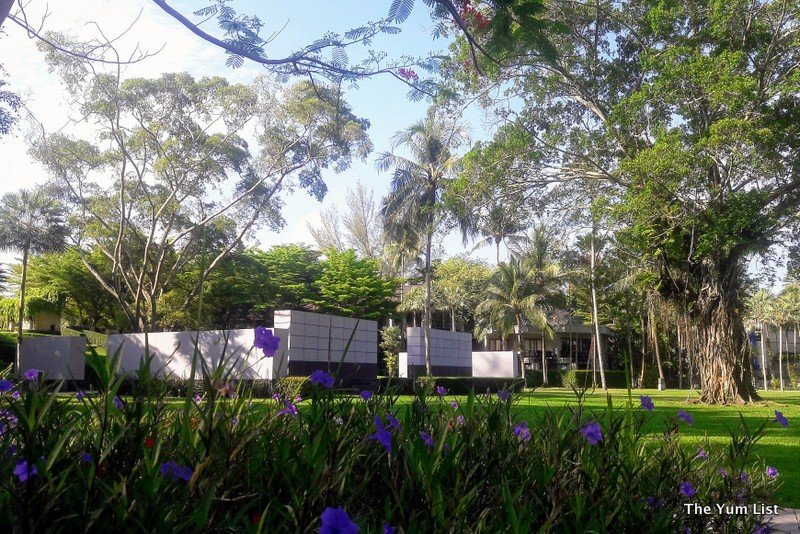 Accommodation
Villas, rooms and suites furnish 177 accommodation choices spread between single and low-rise buildings, which are cleverly merged, with the thriving flora forming intimate spaces and privacy for each.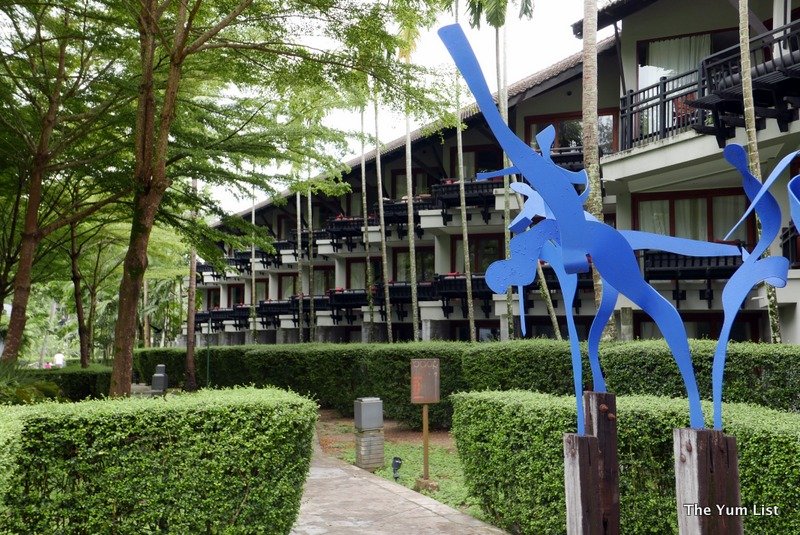 Our Pearl Bed Suite is on the ground floor and opens up to a courtyard complete with daybed, dining table, sun chairs and a bathtub. A hedge conceals our playground, but our view extends over gardens and a lily pond.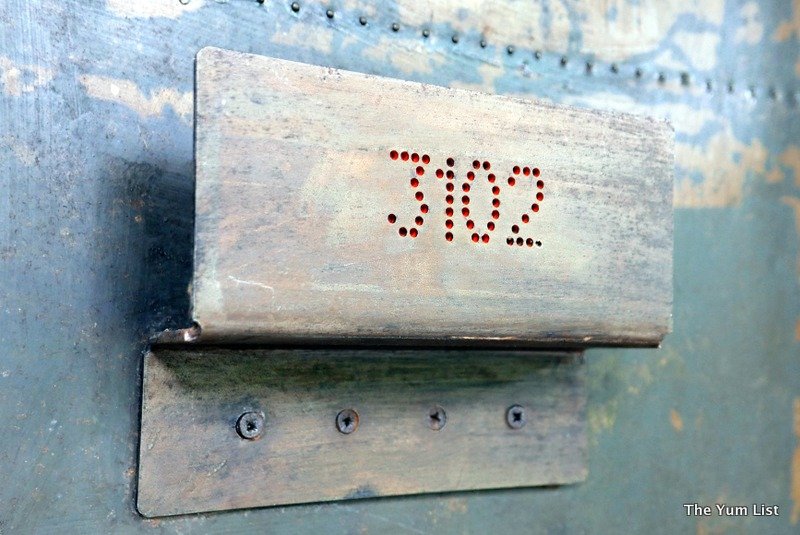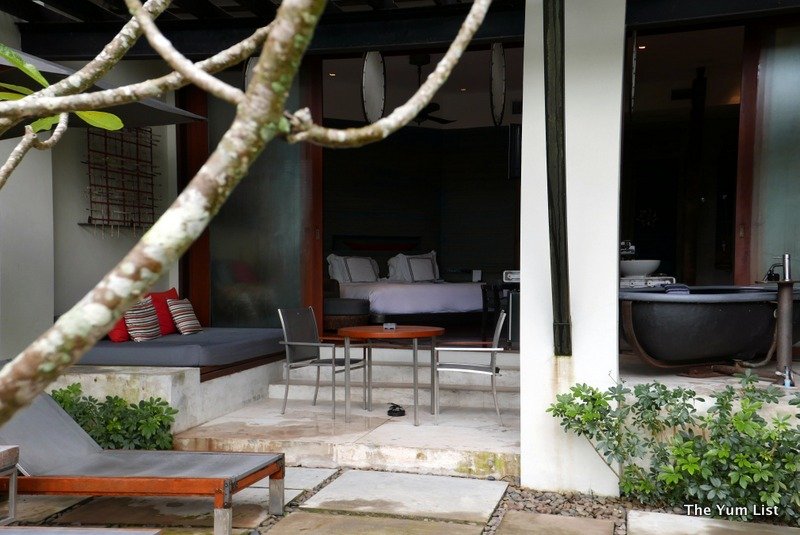 A luxuriously comfortable bed, linens and pillows take centre stage in the sleeping area, with a coffee table and two lounge chairs as additional indoor relaxation furniture. Full mini-bar, safe, TV, and separate dressing area complete the space.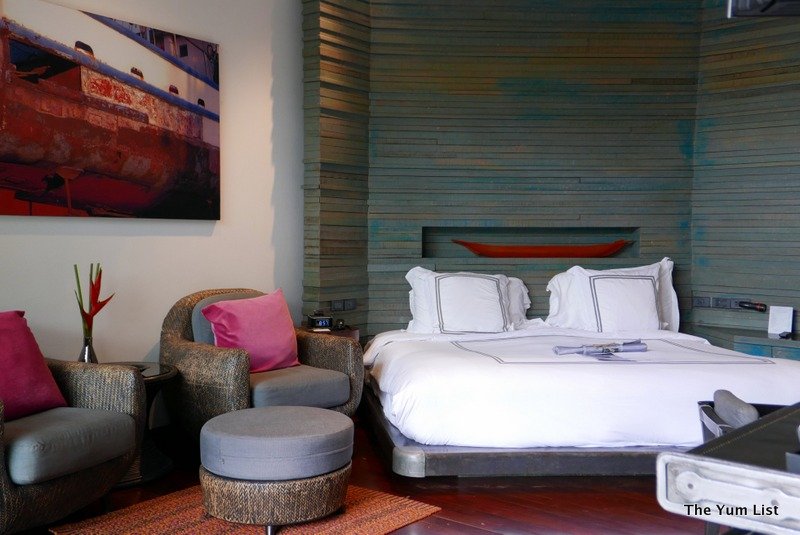 The bathroom is spacious, with separate toilet, shower, double basins and a cushioned bench leading out to the patio and more views of green. The effort to reduce the amount of plastic waste has been well noted and we appreciate the bath products in trendy metal reusable containers. Nothing is provided that has been wrapped in plastic, and when we call to ask for a toothbrush, the brush and toothpaste come in a reusable linen sack. Love this!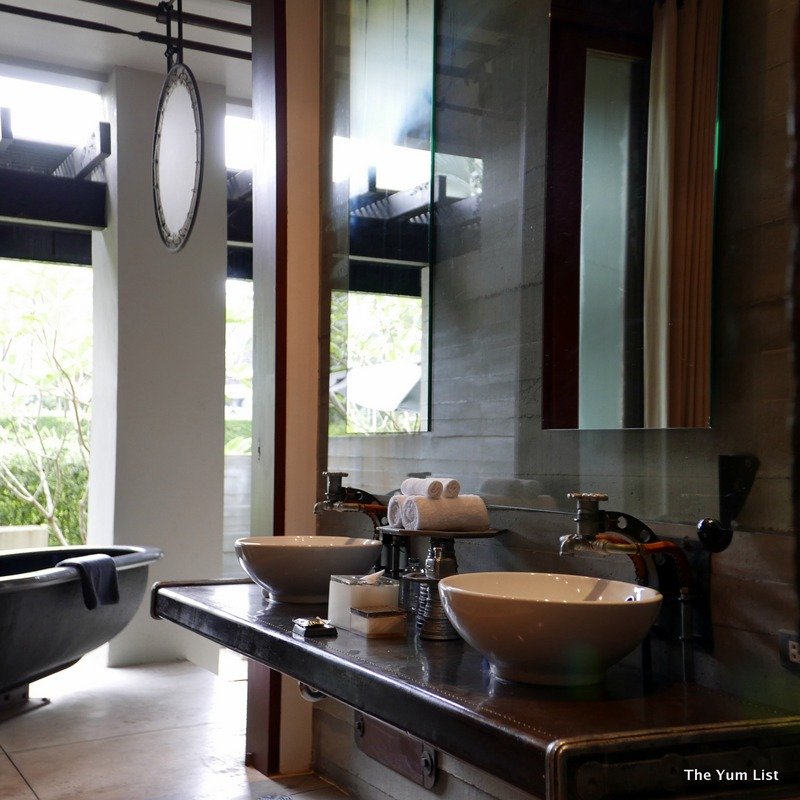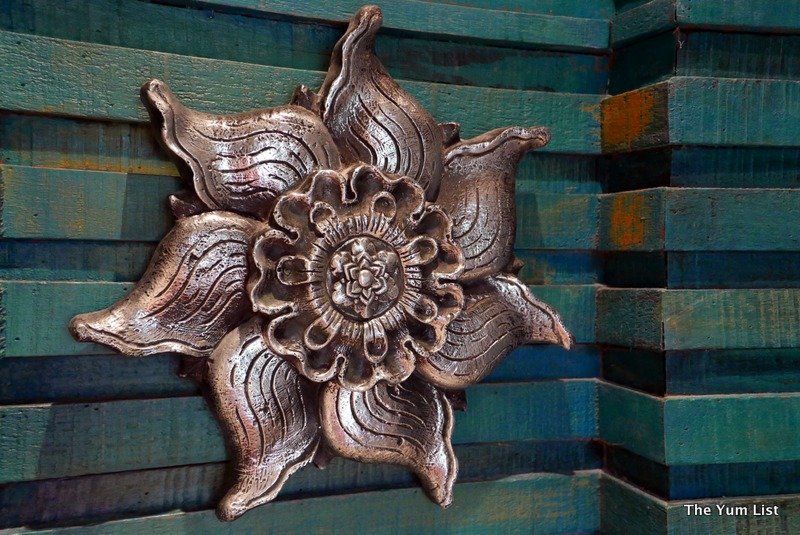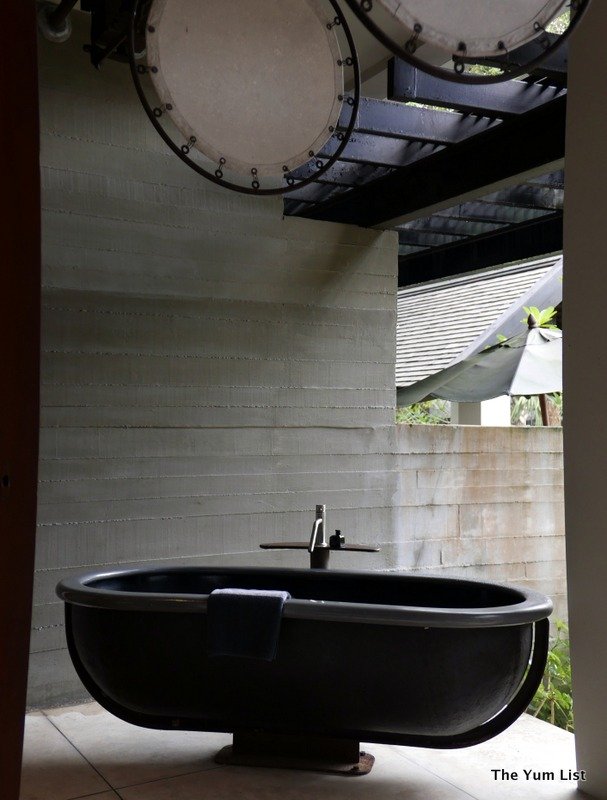 Facilities
Wanting to take some of the design ware away with us, we browse The Stockroom, The Slate's in-house boutique, where cutlery, bedding and a whole range of tin mine themed home décor, clothing and accessories can be found.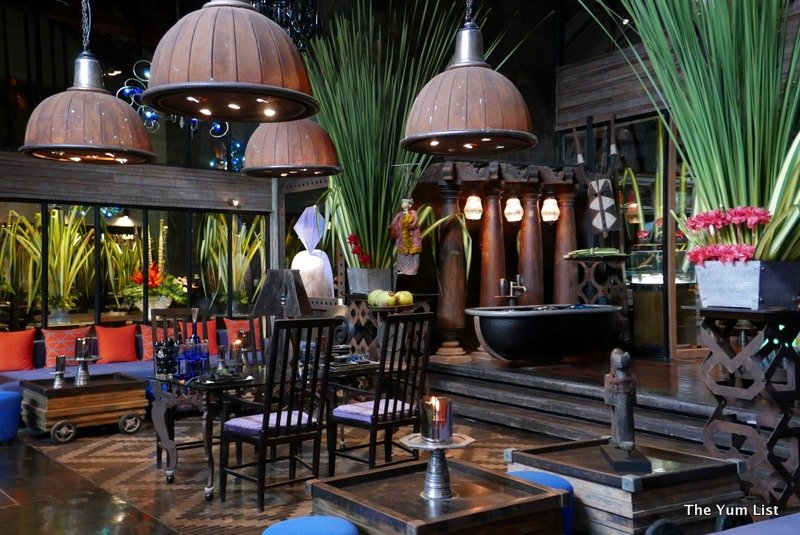 An art lounge, kids club, private beach club, tennis court and dive centre are other facilities found around the resort. A gymnasium and fitness studio are very well equipped and include both complementary and payable classes such as yoga, pilates, Muay Thai and stretching. Worthy of a special note are the three stunning pools on site. The central family pool is beautiful, bordered by greenery with cascades, a waterslide, Jacuzzi jets and varying levels of depth. The two adults-only pools, however, are where we pass our days. One is a rectangular infinity edged haven of relaxation, while the other is more lively, with a swim up bar, various bubbly water jets and an all round upbeat and fun vibe.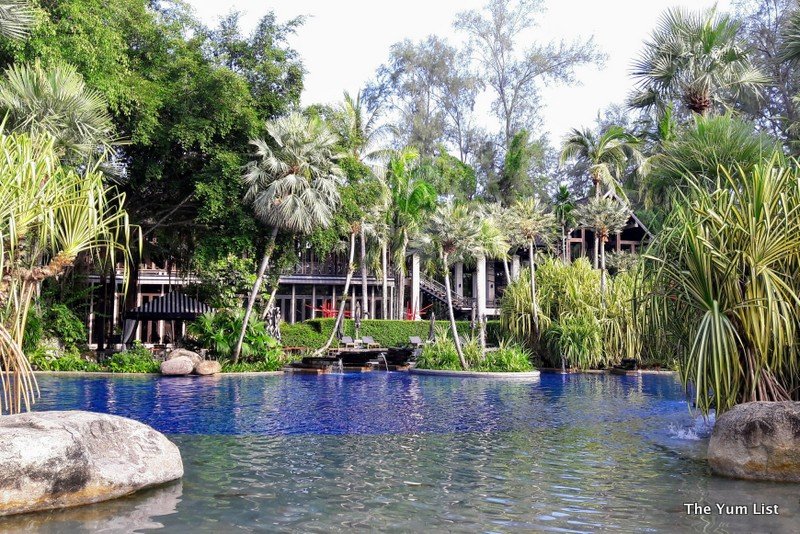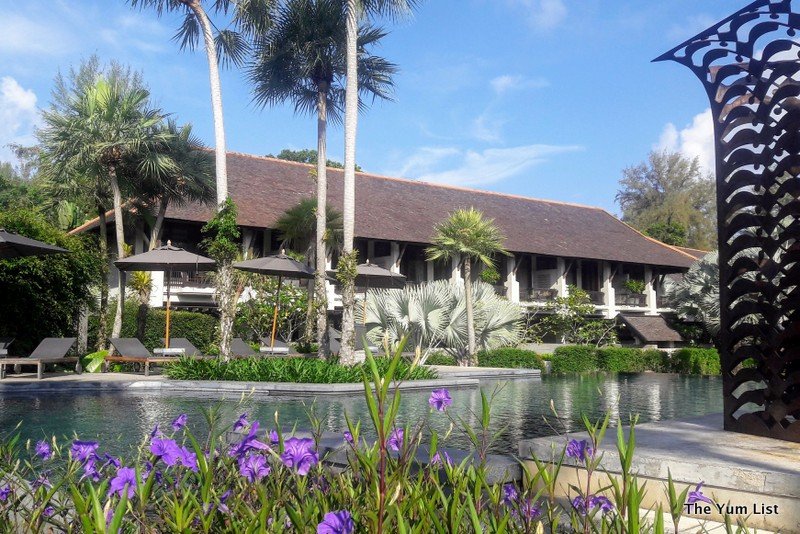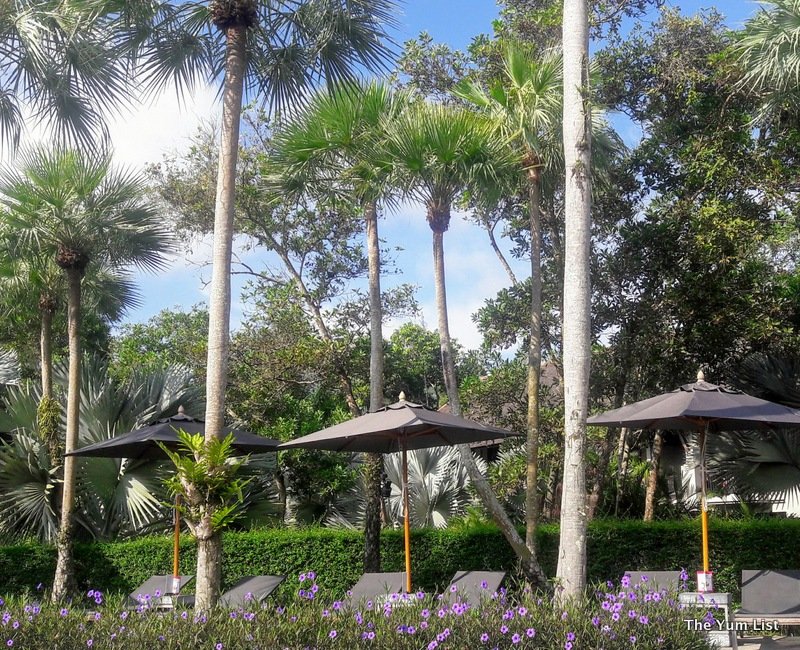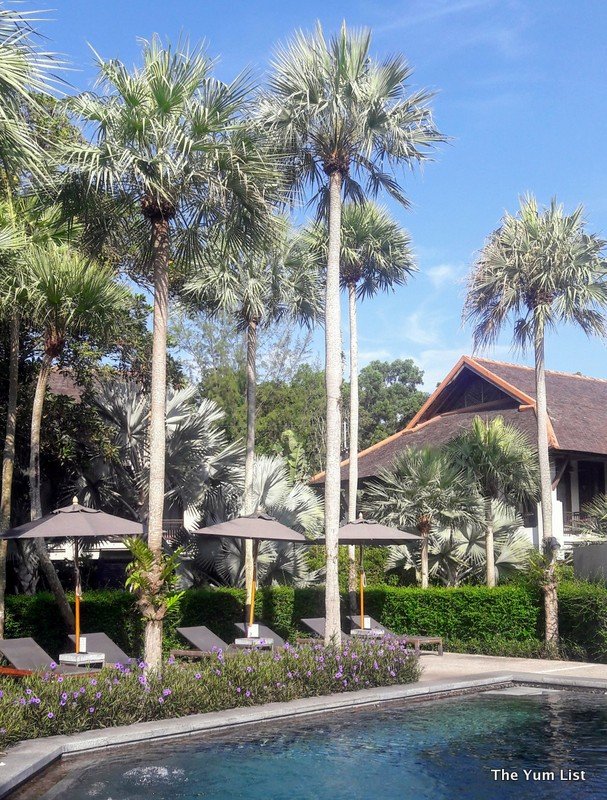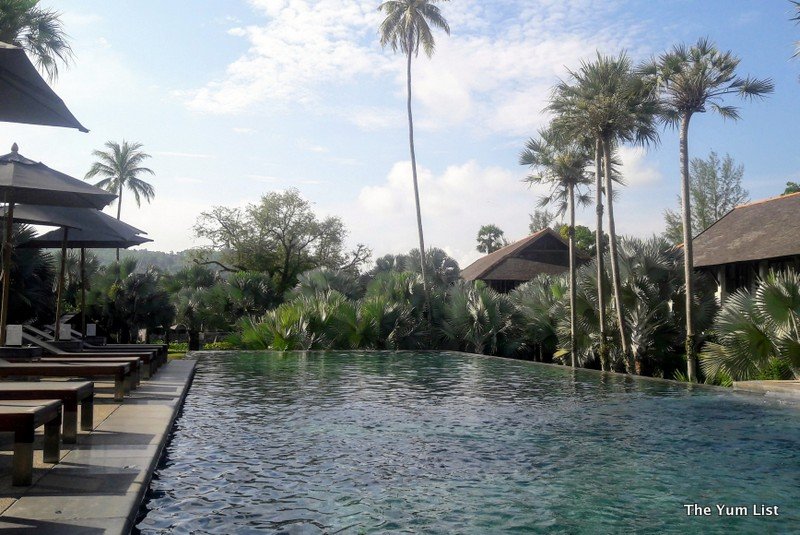 Food and Beverage
All pools are serviced with light snacks and a bar; in fact, The Slate hosts eight restaurants and bars! That's a mighty fine selection for a resort of fewer than 200 rooms. Rivet features a Mediterranean menu. Stop into Rebar (directly above) for pre or post dinner drinks. Tongkha Tin Syndicate is the sports bar of the family, with board games, snooker tables and large screens playing the latest matches. Dirty Monstera lounge bar is the place to head for a sandwich during the day or a nightcap of fine spirits in the evenings. For those wanting to replicate a taste of Thai cuisine upon return to their home, cooking classes in Moo's Kitchen are a popular activity.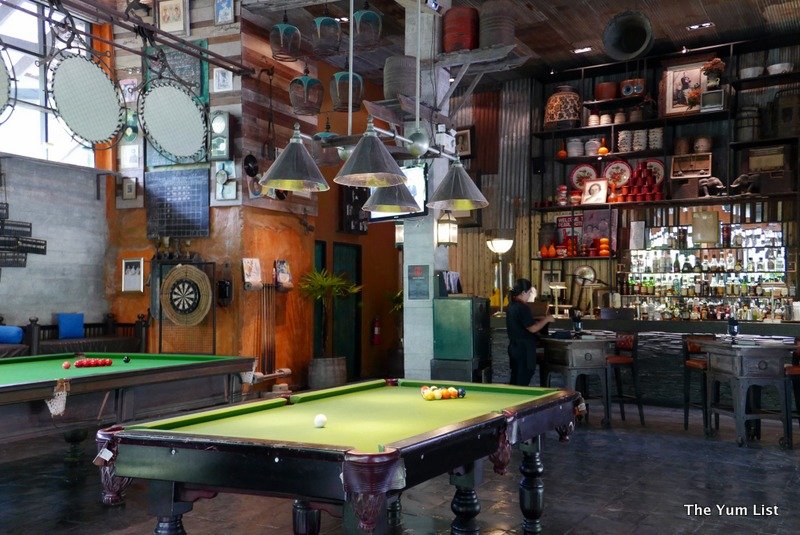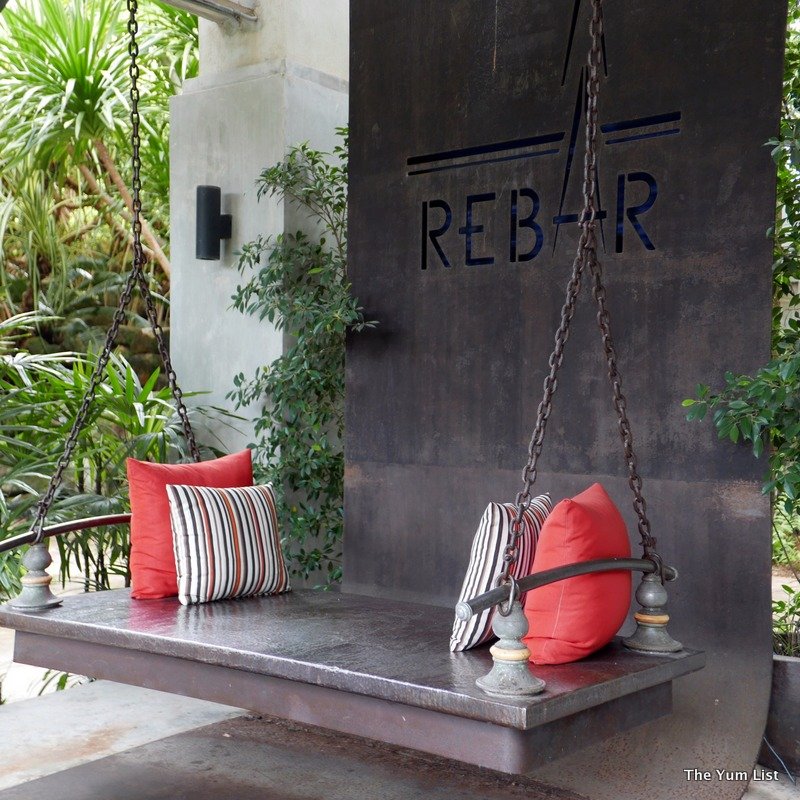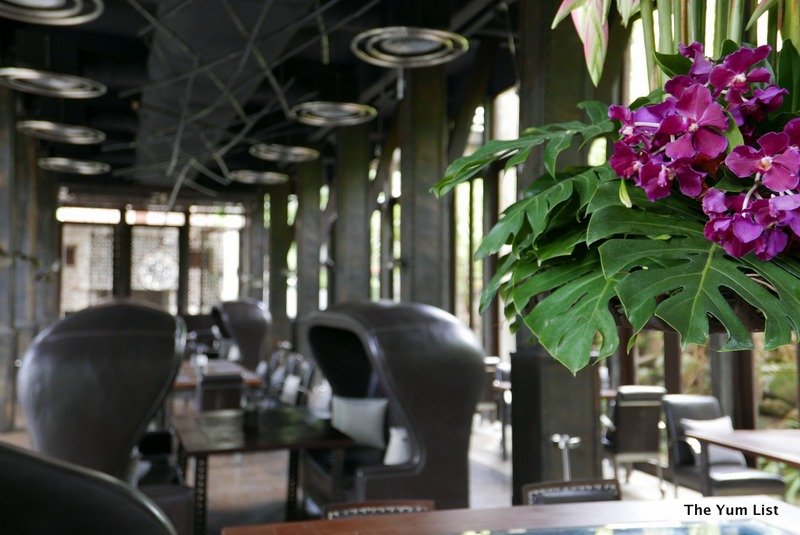 Many packages at The Slate include breakfast at Tin Mine, famed for its international buffet. We're impressed with the appetising range of tropical fruit (especially those legendary Thai mangos), and fantastic house baked bread (indeed hard to get a solid loaf in many parts), and so too are sold on the live cooking stations where eggs and batter based goodies are made a la minute.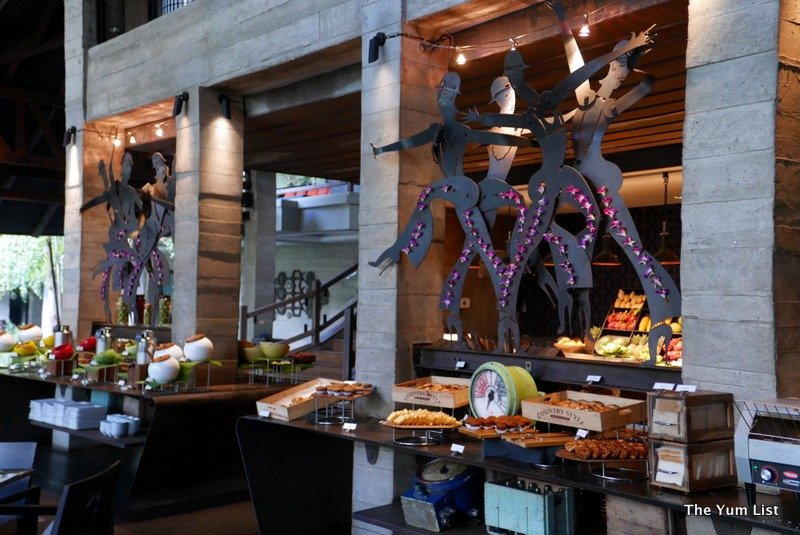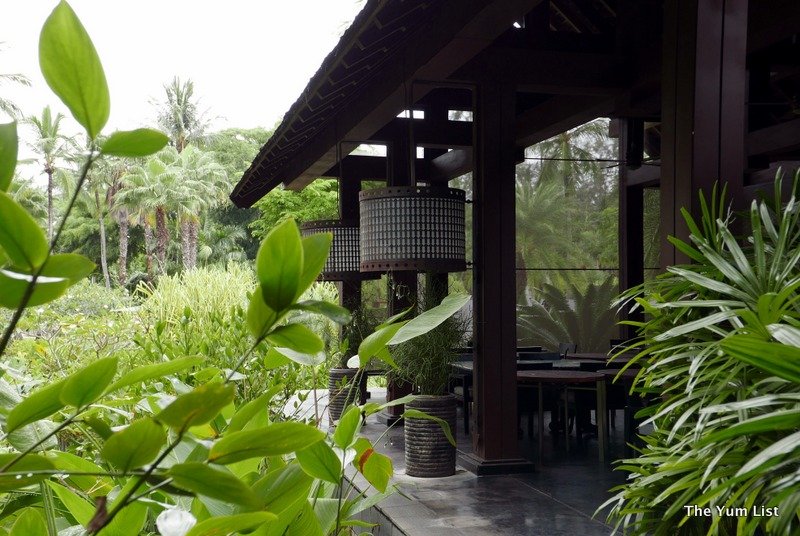 The signature restaurant, Black Ginger, is known not only to guests staying at The Slate, but also to island residents wanting to dazzle a dining companion. Headed by legendary chef Piak, it's the place to go for a romantic evening and fine Thai food. Read about our dinner experience here and suggested orders.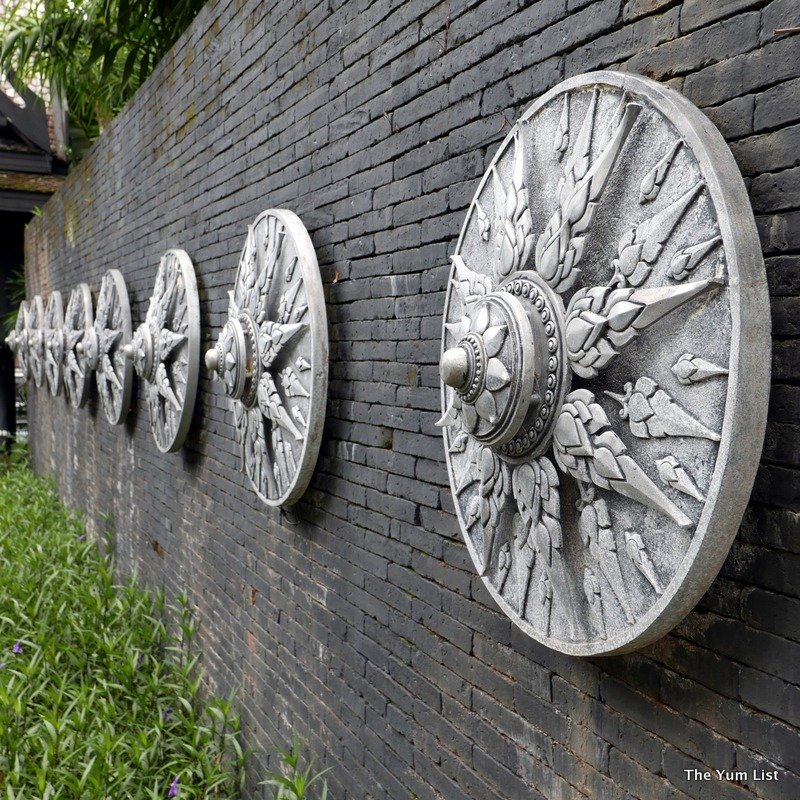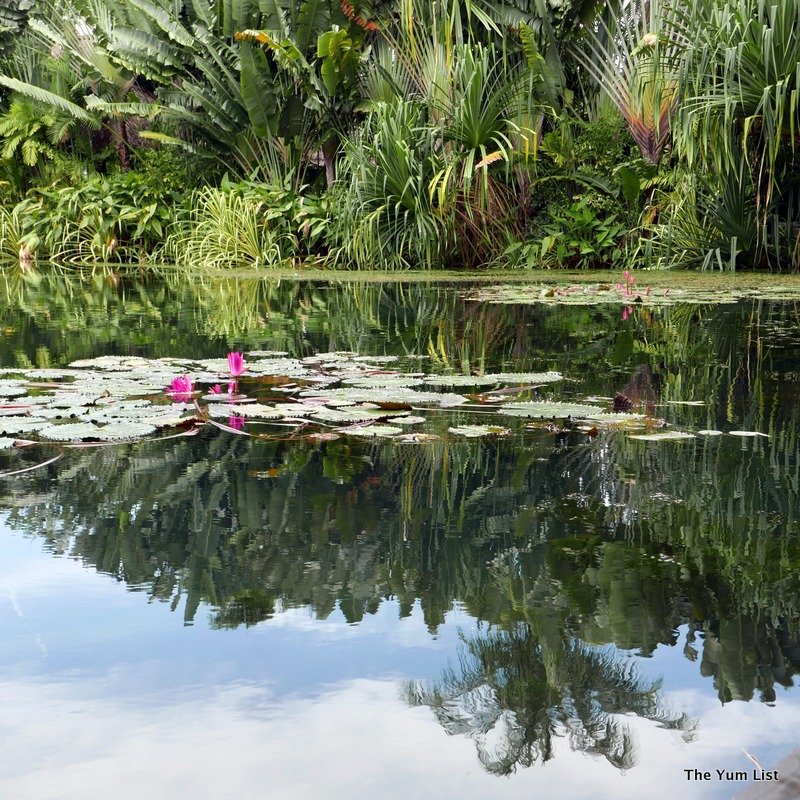 COQOON Spa
And, while we're on the subject of pampering… While you may find cheap Thai massage on Nai Yang Beach fronting The Slate, nothing can compare to an indulgent session in COQOON Spa. Nine double treatment rooms, including The Nest nestled in the branches of a Banyan Tree, six single treatment rooms, a beauty salon and relaxation area comprising a Vichy shower, steam, sauna, swimming pool and Jacuzzi take the idea of holiday massage to a whole new level. Foot scrub, pre and post tea ritual, mesh disposable underwear (you know I despise the sort that resemble a diaper), and highly skilled therapists unite to bequeath a blissful experience.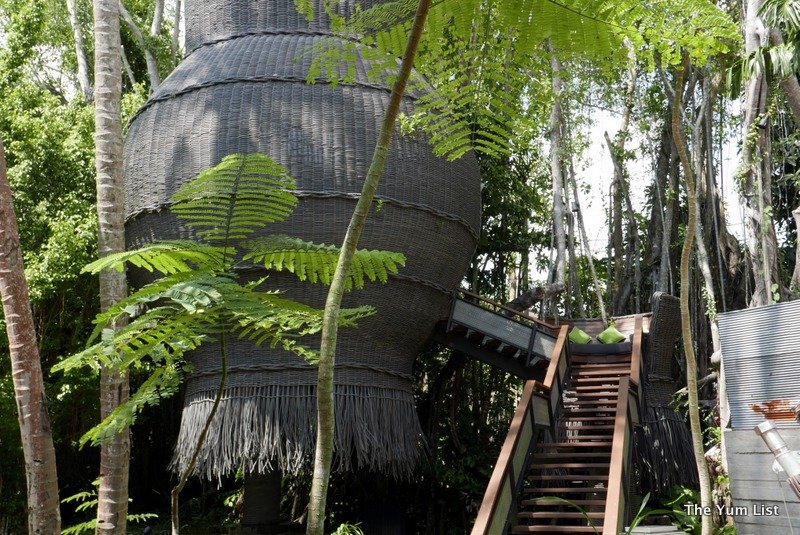 Our time in the spa was pure bliss, but so too has been our overall sojourn in what has become one of our preferred choices of stay on the island of Phuket: The Slate.
Reasons to visit: only 10 minutes from the airport; fronts Nai Yang Beach and adjoining national park; contemporary design integrated seamlessly in the lush natural surrounds; dinner at Black Ginger; stunning pools with the adults-only sections especially appreciated.
The Slate (formerly Indigo Pearl)
Nai Yang Beach & National Park
Phuket 83110
Thailand
+66 (0)76 327 006
www.theslatephuket.com