Words: Sandrina Duniau    Photos: Monica Tindall
The seventeenth of April pays tribute to Argentina's most famous grape; a global event celebrating Malbec wine in more than 70 cities all over the world.  World Malbec Day took place for the first time on April 17, 2011 and has gained more exposure ever since. This seventh edition revolved around the concept of Malbec as the heart of Argentina. In Malaysia, the event took place at the Pampas Steakhouse at Old Malaya.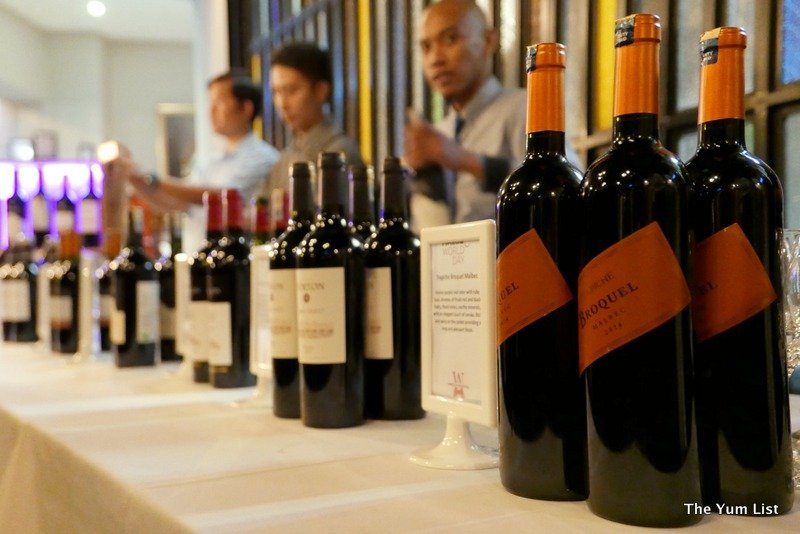 Pampas is situated in a 98 year-old colonial building known as Old Malaya, reminiscent of the British Colonial era. It was recently refurbished and transformed into this majestic restaurant in the prime location of Raja Chulan. Upon arrival, we were greeted with a wooden deck converted terrace surrounded by pots of flowers and an outdoor dining option. This whole image made me feel as if I was back in the UK, though I was quickly reminded of my surroundings by looking up to see the spectacular view of the KL tower.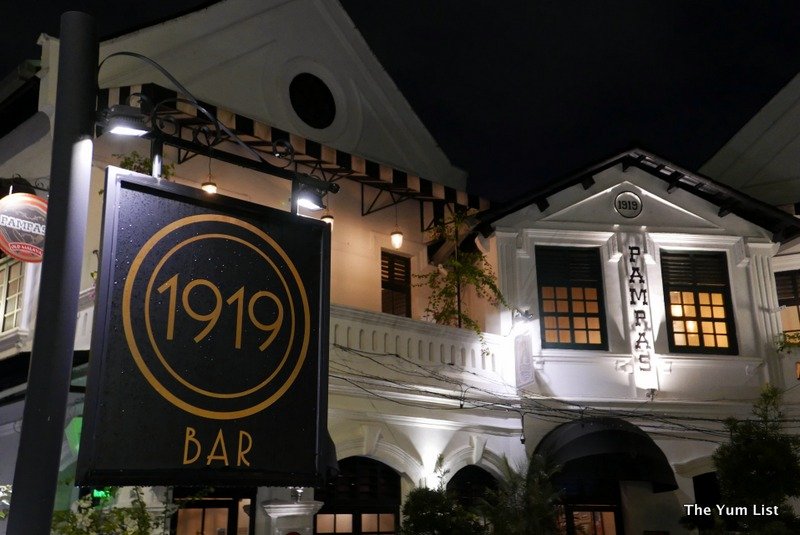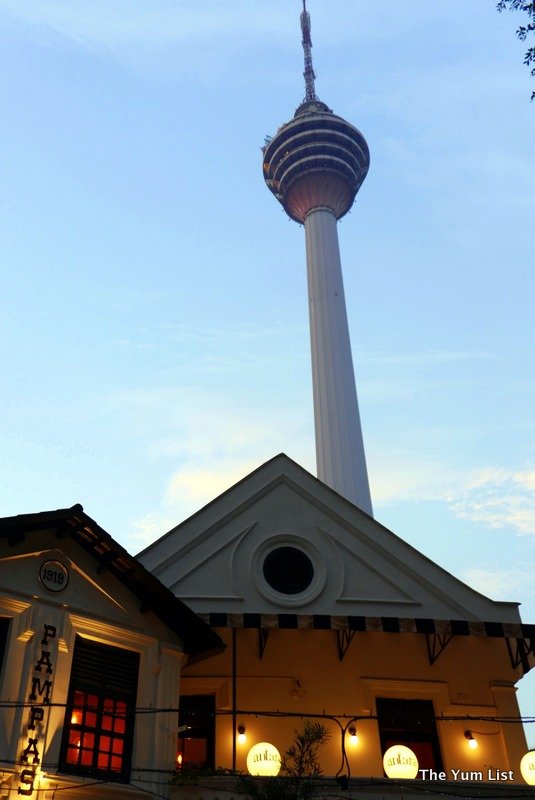 Inside, the restaurant keeps to its theme with a classic and minimalist feel, wooden beams for the ceiling and soft yellow lights, diffusing a warm and intimate atmosphere. In other words, the perfect place for a romantic dinner. So here we were, discovering and enjoying a whole host of Malbec wines among other guests for this special event.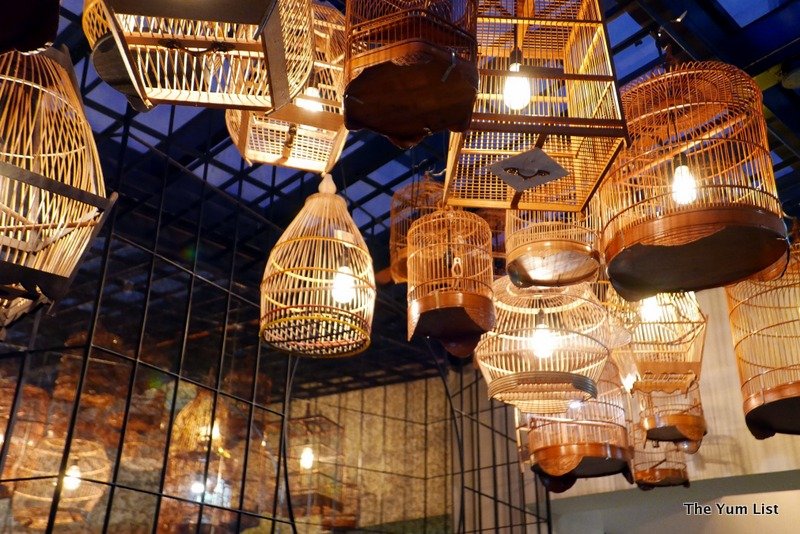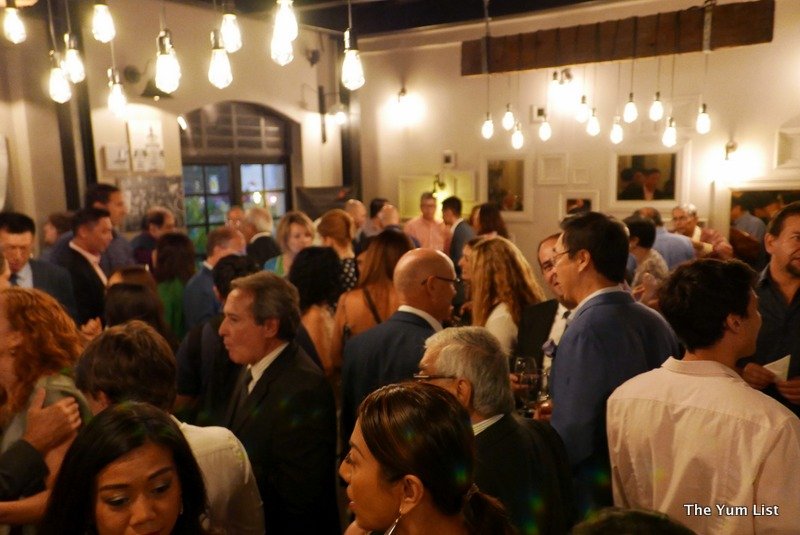 Malbec was originally grown in Cahors, France (circa 150 AD), a town located 200 miles from Bordeaux, one of the major wine regions of France today. The Malbec wines acquired considerable prestige and were appreciated by the elite of Europe through the Roman Empire up to the 18th century. However, the 19th century marked the decline of Malbec wine in France as a result of climate change throughout the region. In 1877, the vineyards of Cahors saw a deadly epidemic of the phylloxera plague, ravaging 40,000 hectares of cultivated grape. Malbec wine had completely disappeared, until its more recent resurgence.
From 1840, Chile and Argentina began to look to France with a growing interest for their grapes and with the ambition to cultivate their own vineyards given the favourable climate and characteristics of the soil.  On April 17, 1853, the president of Argentina put legislature in place for the foundation of the Quinta Normal and Agricultural School in Mendoza. Its management was entrusted to Michel Aimé Pouget, a French wine specialist who introduced the Malbec strains to Southern America. The strains adapted very well with the climate and the soil, particularly in the Mendoza region.
For nearly a century and a half, Malbec wines were exclusively produced for the domestic market, keeping the wine only in Argentina. This situation changed in the late 20th century when Argentina began exporting after 150 years of experimentation, perfecting their blend of Malbec. Today, Argentina leads worldwide production of the grape with over 75% of all acreage held in Mendoza.
So, what's special about Malbec wines? Malbec is a plump, grey-purple grape with a burst of fruity flavours including; blackberry, plum and black cherry. The grapes tend to have an intense dark red color and their non-aggressive tannin profile leaves you with a warm, soft and sweet taste. It can be aged in oak, which will give the wine further nuance of flavour.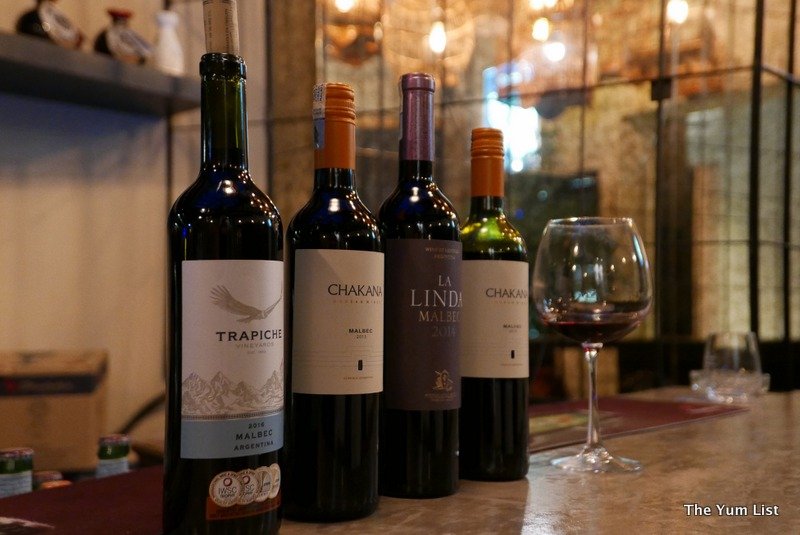 Throughout the event, Pampas offered us a selection of 14 different Malbec wines! While I enjoy red wine, I didn't manage to try them all. Monica recommended the Luigi Bosca Malbec and it ended up being the winner of my evening. It's described as "an intense purple colour wine, with distinct aromas of ripe red fruits, spices and black pepper. A pure full-bodied, well-structured red wine with character and all the juiciness typical of this variety. A long lingering and elegant finish."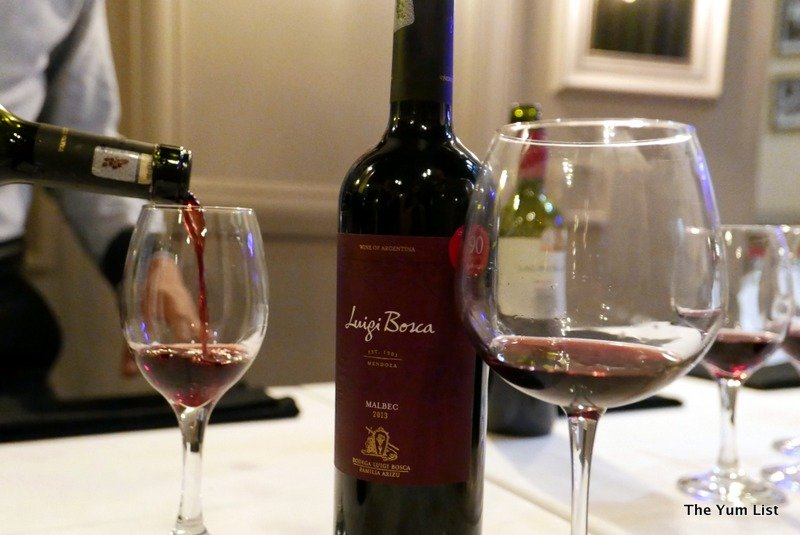 If you'd like to have a taste, make your way to Pampas at Old Malaya and ask for their drinks menu featuring not only Malbecs, but hundreds of varietal of wines!
Pampas Steakhouse Old Malaya
66-68 Old Malaya,
Jalan Raja Chulan,
Kuala Lumpur, Malaysia
www.pampas.com.my
+60 3 2079 5548
[email protected]
Monday to Sunday 5pm – 11.30pm (Dining) Bar 5pm – 2am