Words: Matt Jones Photos: Monica Tindall. Energy and Enthusiasm: Caning.
* Sadly El Maiz is now closed.
I always wondered what a family gathering at Monica's Venezuelan husband Caning's house would be like, and now I know. With energy in abundance, loads of passionate conversation about the intricacies and peculiarities of the country, its people and politics, and the most incredible patriotism towards a local food I've ever borne witness to, the result was an ad-libbed theatrical delight at El Maiz, Venezuelan restaurant.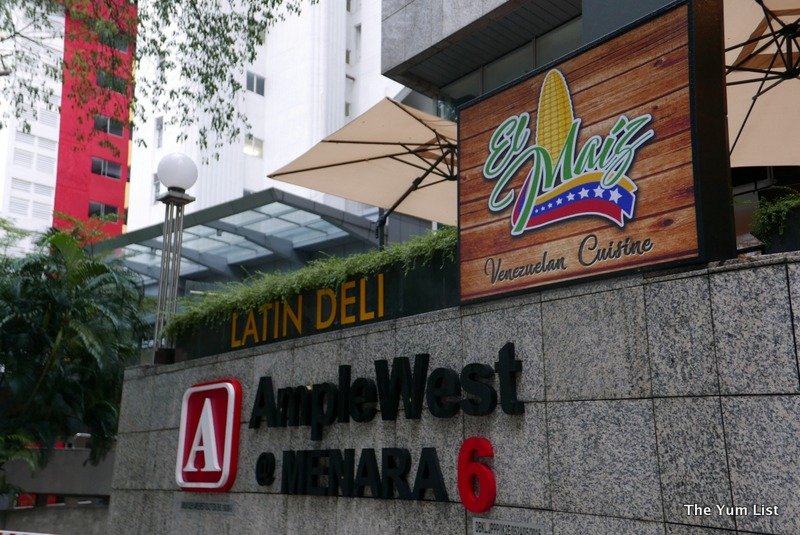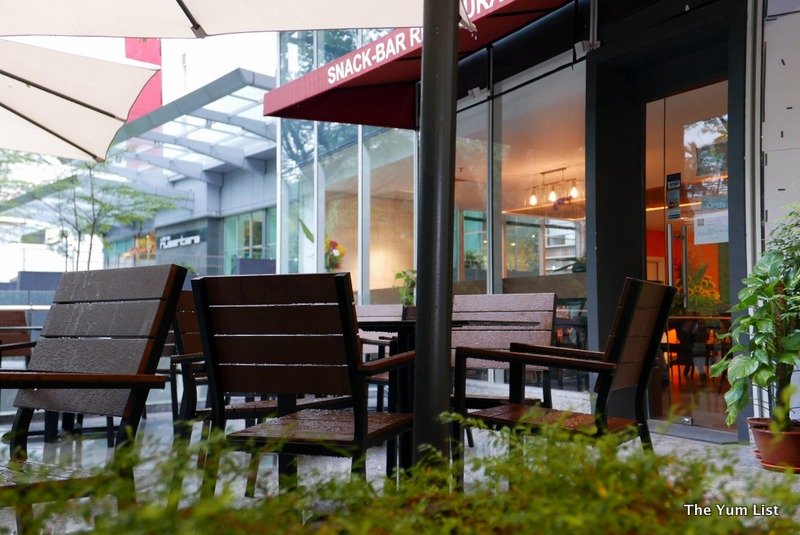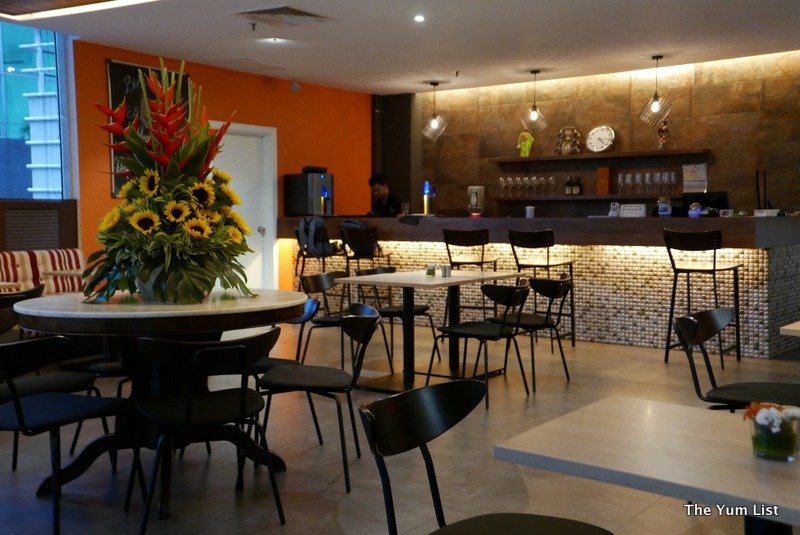 Met by our host and Managing Director Luis Arias, who acted as both menu director, dish suggestor and official restaurant ambassador, drinks of course came first. Given everything is decidedly, distinctly and dedicatedly Venezuelan, every dish and drink described forthwith is a direct descendant from the home country. If not, Fabiana (Head Chef and Director) either won't include it, will go to the far ends of Malaysia and beyond to source even the most vital and obscure of ingredients, or adapt it in such a way that its replication will satisfy the most familiar of palates.
Venezuelan Drinks
As well as serving a compact selection of beers and wines, we enjoyed the soft options instead. Caning (without even looking at the menu) ordered a 'Papelon con Limon' (RM10); a sugar cane (NOT refined sugar, instead the juice extracted from the Malaccan sugar cane itself, 'gula Malacca') and citrus drink that had the nectar, texture and colour of honey, and arrived with a straw in a Mason jar.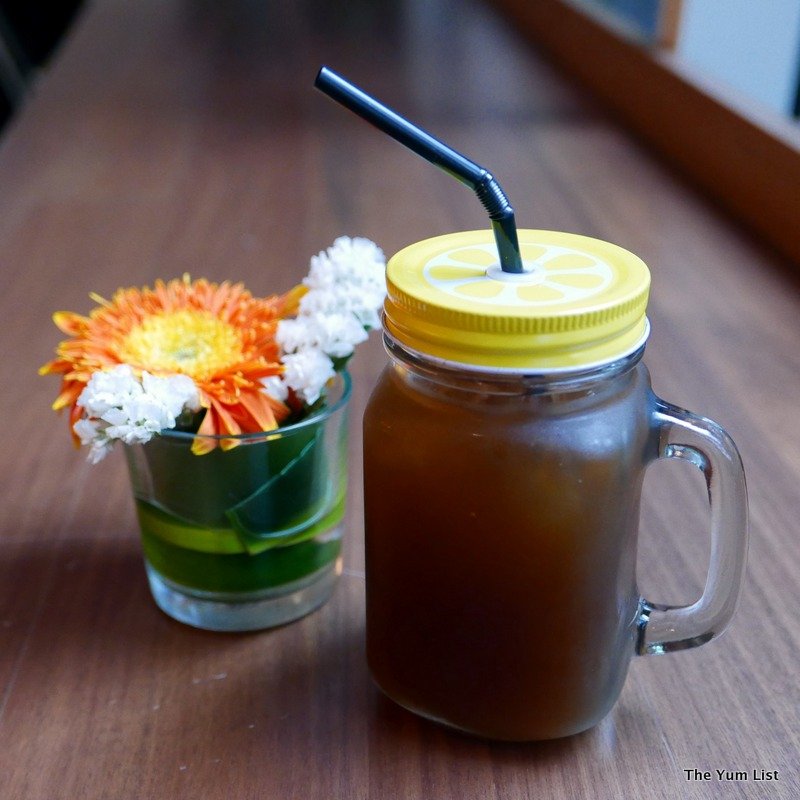 Monica re-energised with a 'Jugo de Parchita' (RM10); passionfruit, sugar and ice blended into an energising tall boy. Made with fresh passionfuit juice, on this typical Kuala Lumpur steaming day it was super refreshing.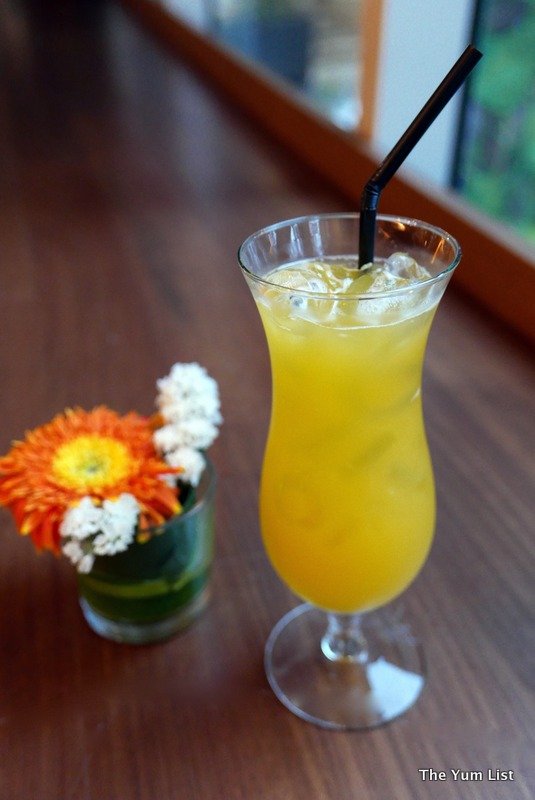 One of the more wonderful things about El Maiz is the decidedly family feel to the place: menu, design, friendly and welcoming service. Exemplifying this was our introduction to Fabiana who, with the hugest of maternal smiles (which made me fall in love with her immediately) beamed, "I feel like my Grandmother replicating these dishes!" Such passion for her selection of ingredients, authentic cooking processes and dedication to her heritage really come to life in her flavours and presentation.
Speaking of the dishes, I have to preface this with that in terms of portions, think 'family-sized serving'.
Venezuelan Chicken Soup
I'm a soup starter guy, so the 'Ajiaco' (RM25) vegetable and chicken soup (yes, recipe ripped straight from her grandmother), was the comfort food family-sized bowl of hearty goodness I'd been craving all day. Between the three of us we managed to extract two bowls each. Whole chicken pieces, chunky veggies, and a flavourful stock, make sure to eat it with the accompanying set of sides of fresh lime wedges and capers to really set the flavours off.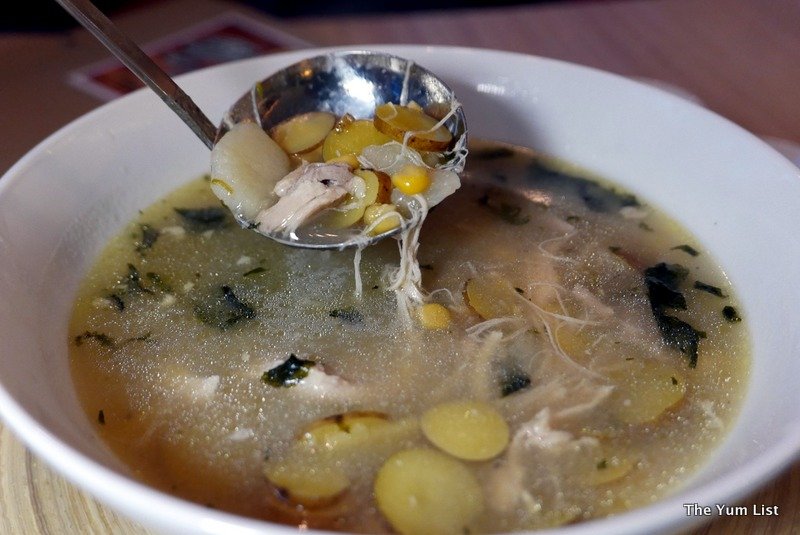 Venezuelan Finger Food
Share an 'Appetizer Sampler' (RM30) plate (well you'd probably better because otherwise, you won't have room for anything else). A mixed platter of four Arepas (a flat unleavened bread but made of corn flour so they're gluten free!! Use them as a miniature pita bread to stuff in the rest of the abundance of fillings to create the best miniature sandwiches), five tequeños; a traditional ham and mozzarella cheese 'ladies finger' stick (Fabiana will happily make you a cheese only one if desired), and three empanadas, a selection chosen from fillings that include minced beef, pulled chicken, seafood marinara, and 'cazon', a baby shark filling traditional to beachside Venezuela).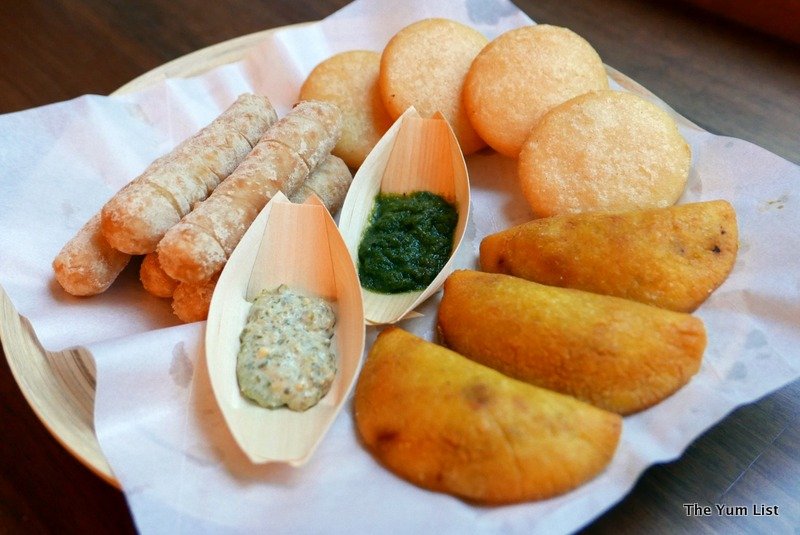 From my experience it's a style of eating where you share the food, talk, laugh and linger over it and enjoy several different dishes that everyone gets to enjoy a part of.
Pabellon Criollo
'Pabellon Criollo' (RM39) is one such event on a plate. Lightly seasoned slow-cooked pulled beef with sides of a black bean stew (baby capsicum, black pepper and bay leaves are the key base ingredients), white rice, avocado and some big fat slices of fried plantain make up the national dish.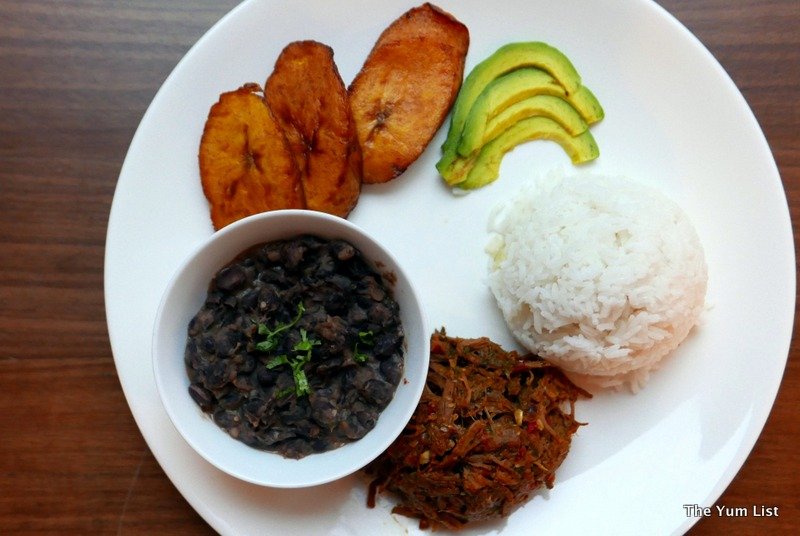 Arepas
From the more lunchtime side of the menu, head to the Arepas section where a whole selection of sandwich-style, well, Arepas (!), will keep you going. Luis arrived with the Reina Pepiada (RM22), an avocado chicken salad spectacular with sides of salsa verde that's as healthy as it is delicious.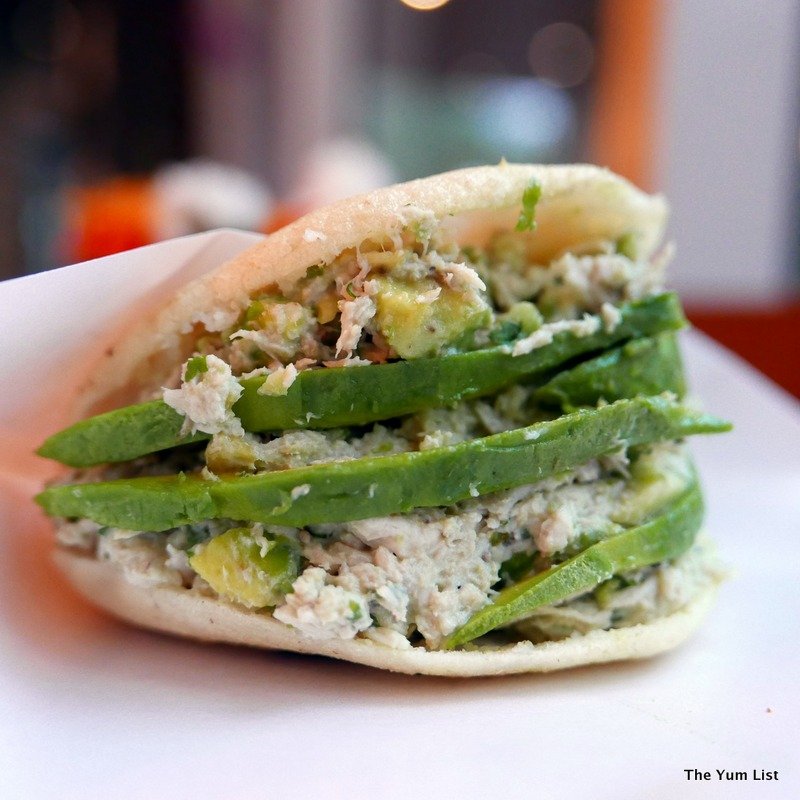 Venezuelan Dessert
A small but perfectly formed dessert menu of five options complete the menu, and Luis brought us the 'Torta Tres Leches' (confiding later with Fabiana it's actually a fib, technically it's a 'torta 4 leches'); 3 versions of milk (well, 4); milk cream, evaporated milk, condensed milk and coconut milk baked into a torte cake served in a tea cup with a meringue sugar topping (RM17). Yum!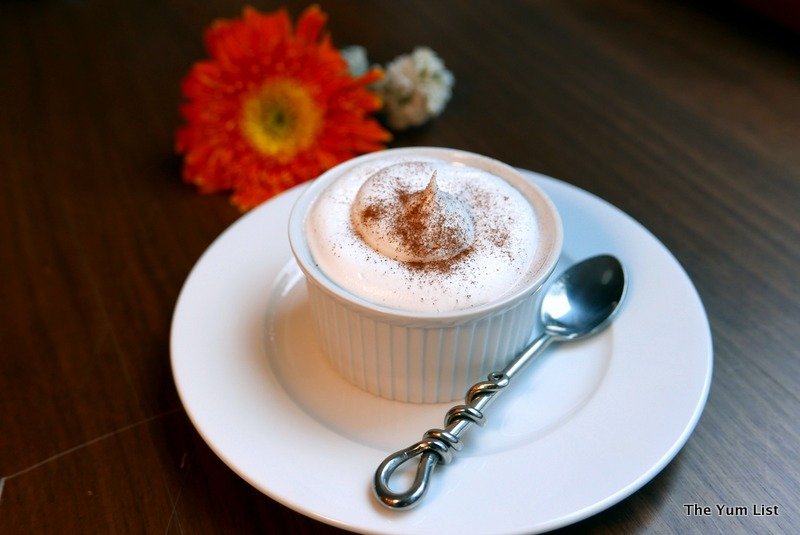 Situated literally across the road from the entrance to the KL Tower, parking is available in the lot during busy periods, or spaces can be found generally after office hours complimentary in the parking lot below.
Open Monday to Saturday from 10 am to 3 pm and then 5 pm 'til 9 pm, and from 9 am to 3 pm Sunday, El Maiz has only been open for a month, and offers a breakfast, lunch and dinner menu. Choose to sit inside, outside under an umbrella-covered table, or in the kiddies play tent (complete with toys, yes El Maiz is family-friendly) inside.
Reasons to visit: authentic Venezuelan cuisine; must try the chicken soup, the tequeños and of course an arepa!
El Maiz, Venezuelan Restaurant
Lot A-G-2 Amplewest @Menara 6
6 Jalan Puncak
Kuala Lumpur 50250
Malaysia
www.facebook.com/elmaizvenezuelancusine/
+60 3-2022 1733