Words: Matt Jones      Photos: Monica Tindall.
Oppa Gangnam Bangsar style! So it seems there are now two iconic elements emanating from this now famous Korean neighbourhood; Psy's song, and this fantastic Italian-Korean fusion cafe on the strip of Jalan Telawi 3, Table 9.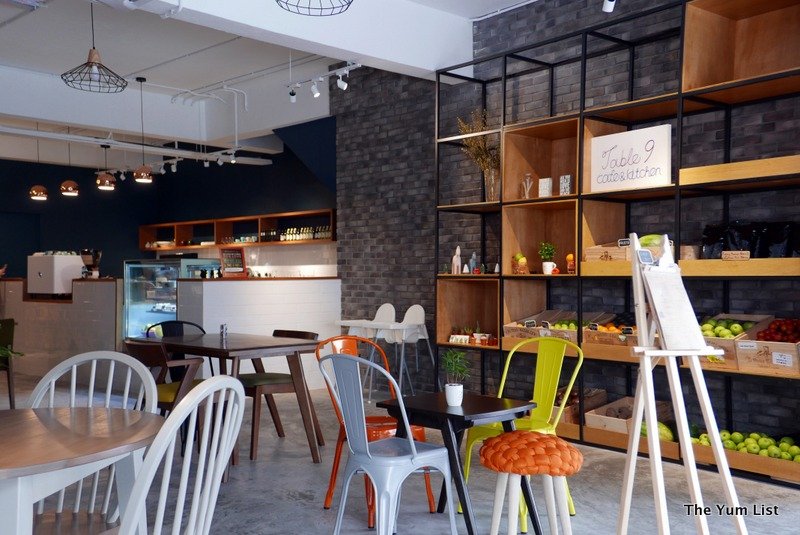 Table 9 Bangsar
Eve, our host for the afternoon and one of the three owners (representing the Korean side of the operation), is responsible for the relaxed and easy modernised mid-century interior fit-out. With a background in metalwork and jewellery design, she has crafted a clean and sophisticated palette with some decidedly feminine touches (dried flower arrangements suspended from a feature wire rack, her own original framed artworks, and a deli-style arrangement of fresh produce in the entry).
A selected mix of recycled, repurposed and mid-century chairs sit amongst beautifully crafted new and collected timber tables. The vast space sits on a lavish slab of polished concrete, punctuated by the white tiled barista bar and dessert display, and some choice modular storage elements add to Eve's homely-designer touch. The timber clad end wall softens and compliments the metal-framed timber display built-ins, giving the space a relaxing warmth.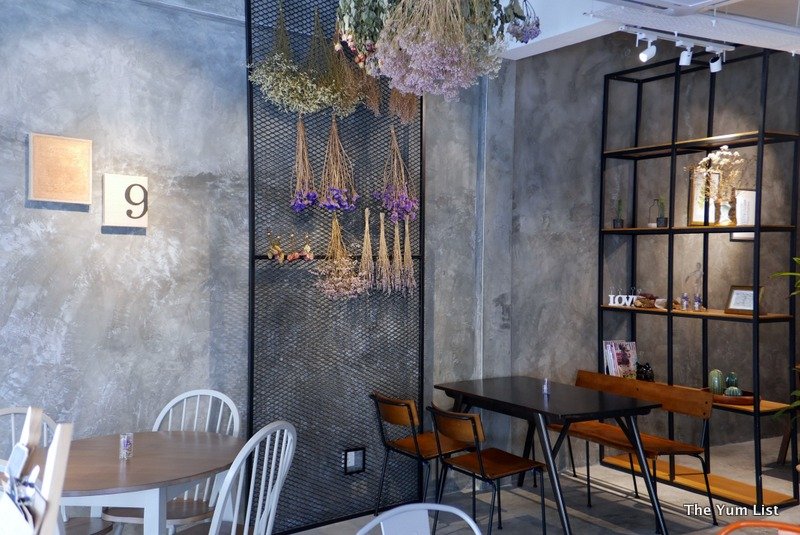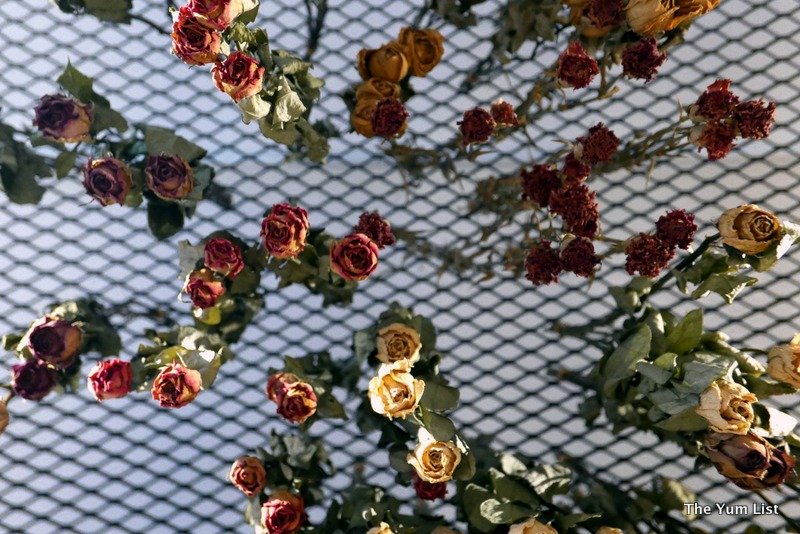 The name is a derivation inspired by adopting 'Table' from their best friends' restaurant in Korea 'Table 528', and the number 9 which in Korean loosely translates as 'long table'.
Between the three of them, Eve has created the atmosphere, her financier husband the budget, and their chef partner the kitchen and food.
And with the menu promising "home-made comfort, warmth in a dish, always fresh and delicious", it more than lived up to it.
Starters at Table 9
We started with the 'Sauteed Mix Mushroom Salad.' This was a generous plate of warmed mixed mushrooms enhanced with Grana Padano cheese and a balsamic reduction dressing, with a healthy serving of mixed lettuce greens (RM18).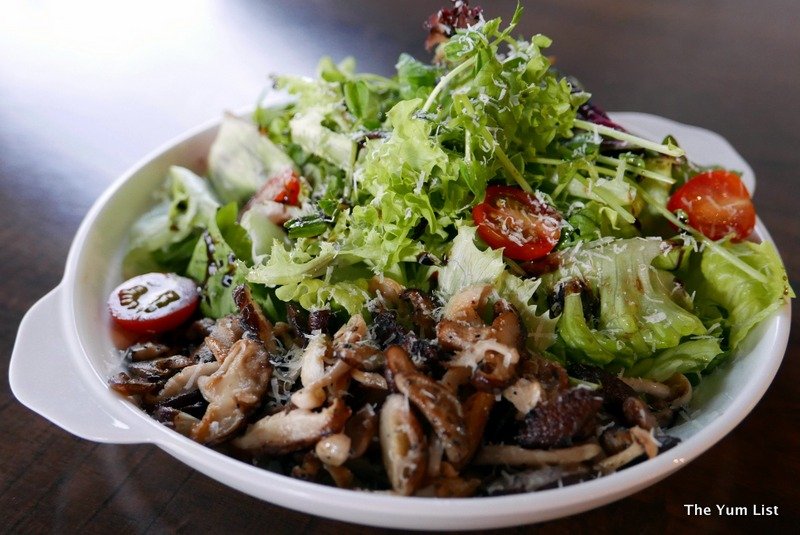 'Baked Zucchini' followed, possibly one of the more unexpected of combinations. A whole sliced zucchini topped with tuna, cheese and a watercress flourish, it was instantly my favourite and worked perfectly as a starter from the Small Bites section of the menu (RM19).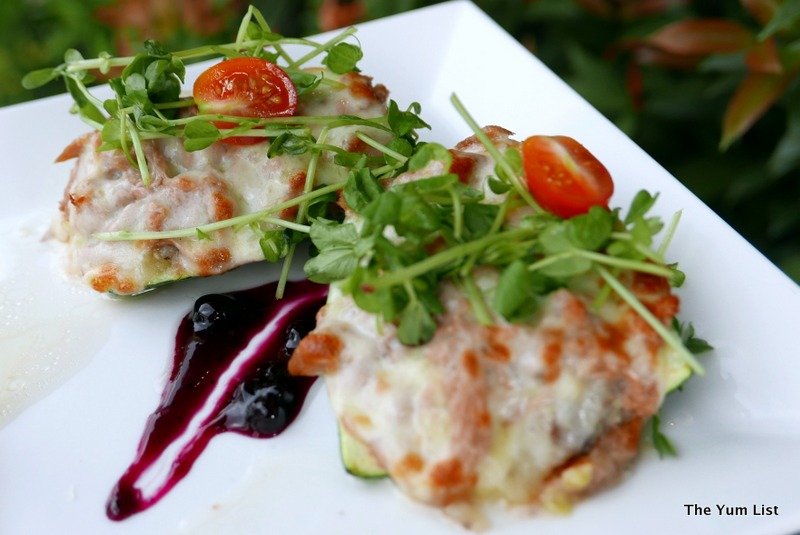 Mains at Table 9 Bangsar
Moving onto the more substantial side of things, burger lovers will love the Chicken Schnitzel Burger. It's a breaded escalope of chicken fillet on a black-sesame-seeded bun with cheese and salad, and a bucket of fat chips with a side dish of ketchup and sour cream. Served on a wooden chopping board, it had me at hello (RM26).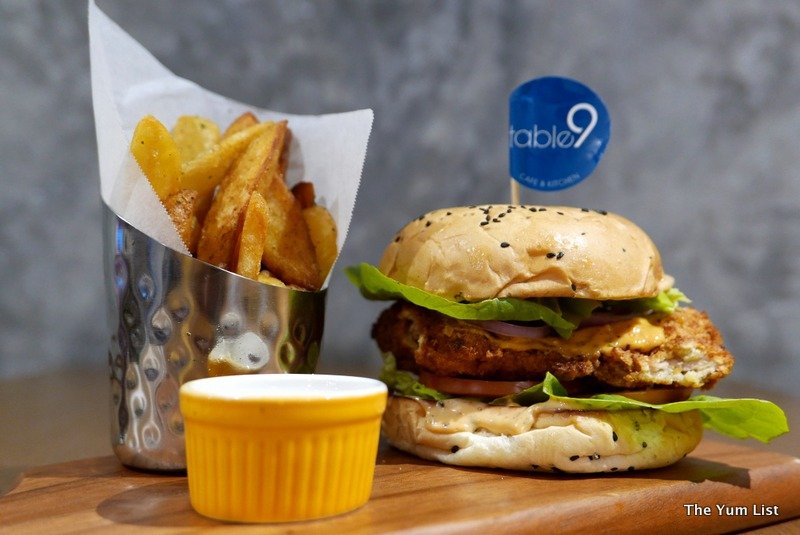 For something a tad more sophisticated and distinctly Italian, the house speciality 'Picante Cream Risotto' (RM28) is a must. Share it if you will, this slightly chilli-heated creamy seafood mix of mussels in the shell, prawns and calamari, with an energising colour spruce of julienne carrot and broccolini florets lives up to its name as creamy on both a taste and textural level.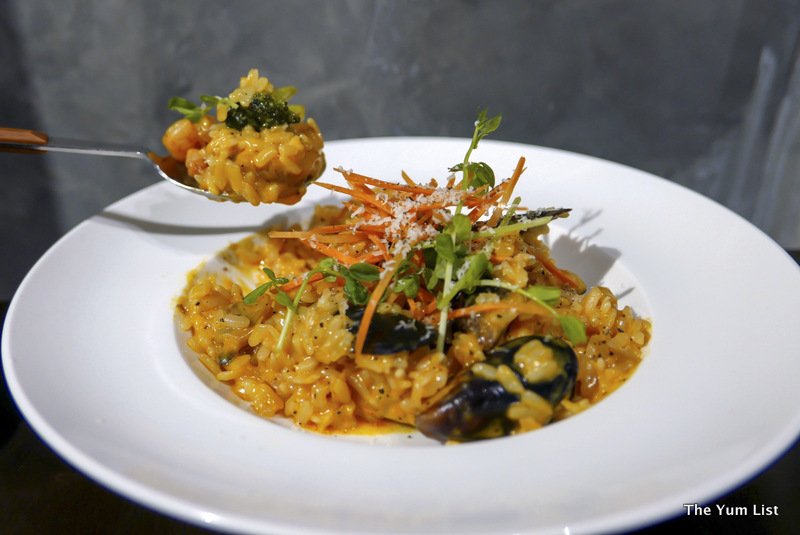 Keeping with the hearty main course section, partner the risotto with Table 9's house special, the 'Grilled Chicken Cacciatore' (RM26). As one of their more substantial dishes, this hearty plateful of grilled chicken breasts in a chasseur sauce of mushrooms, tomatoes and carrot includes a generous ladleful of potato mash to ensure you soak up every last morsel.
Naturally the menu devotes an entire section to pasta (including traditional favourites such as aglio e olio, garlic and parsley, and turkey ham and spinach, and a spicy jalapenos pasta for those who can handle their heat). For us chef turned on the 'House Basil Pesto' (RM29); a hearty green bowlful of pesto spaghetti in a zingingly alive fresh herby sauce, prawns swimming around amongst it and a handful of basil leaves on the side.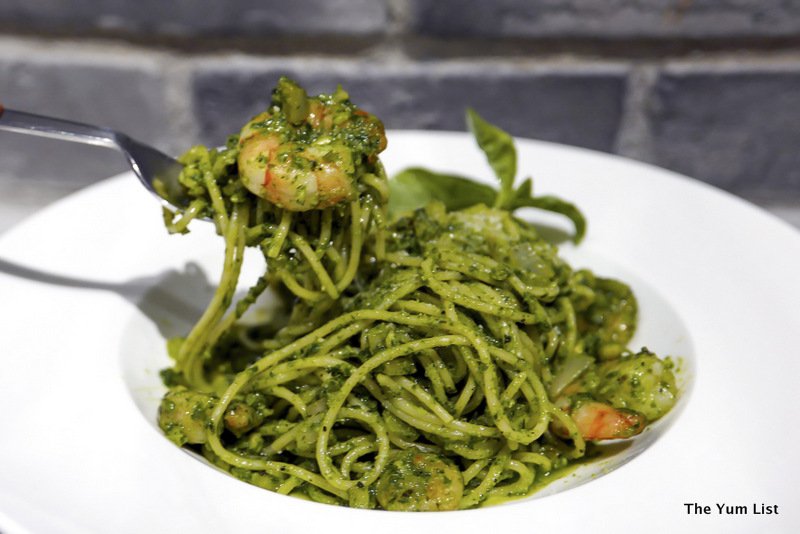 Korean Desserts
The dessert menu might be simple but is particularly unique and absolutely divine. 'Bingsu' is an entirely traditional Korean teacup of snowflakes (literally, it's made from freshly shaved frozen milk) with a choice of toppings (all RM15). The house specials are the Espresso, Tomato and Oreo Cookie. We tried the Blueberry, Oreo and Mango.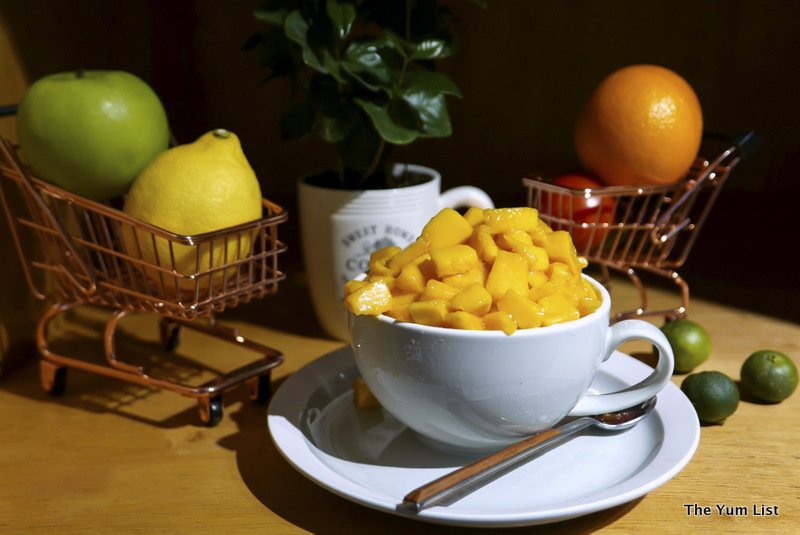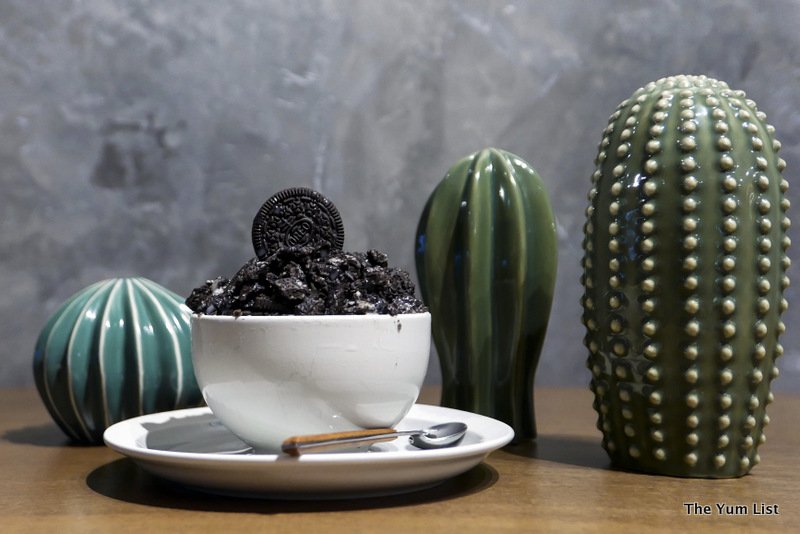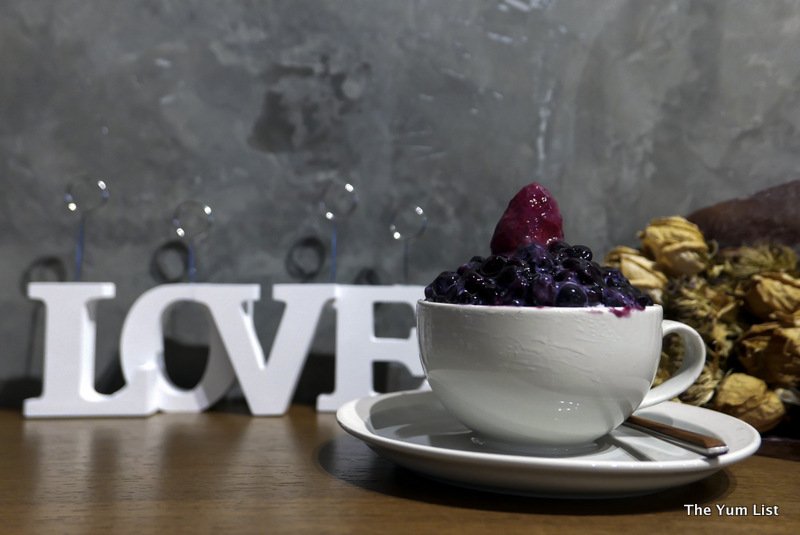 Table 9 Drinks
Table 9 also has the full barista selection of teas and coffees, sparkling fruit Ades, smoothies and freshly pressed juices. All are delightfully presented on hand-crocheted doily coasters in naturally dyed colours (another nod to Eve's craftswoman background and her mum). I went for a 'Blood Cleansing' pressed juice (RM 14). Monica re-energised with a 'Mint Chocolate Latte' (RM 11). Caning opted for a strong, dark roasted 'Cappuccino' (RM9) on account of his pending tennis match on the way home after which, by all accounts from him, he won.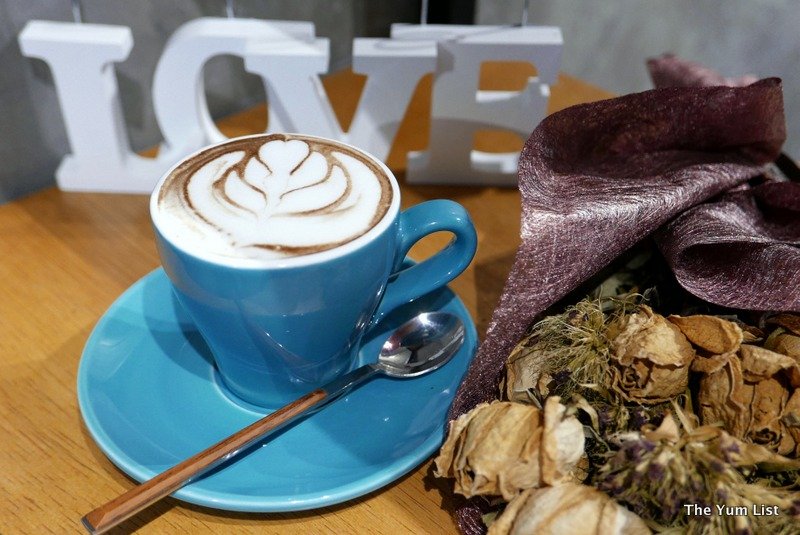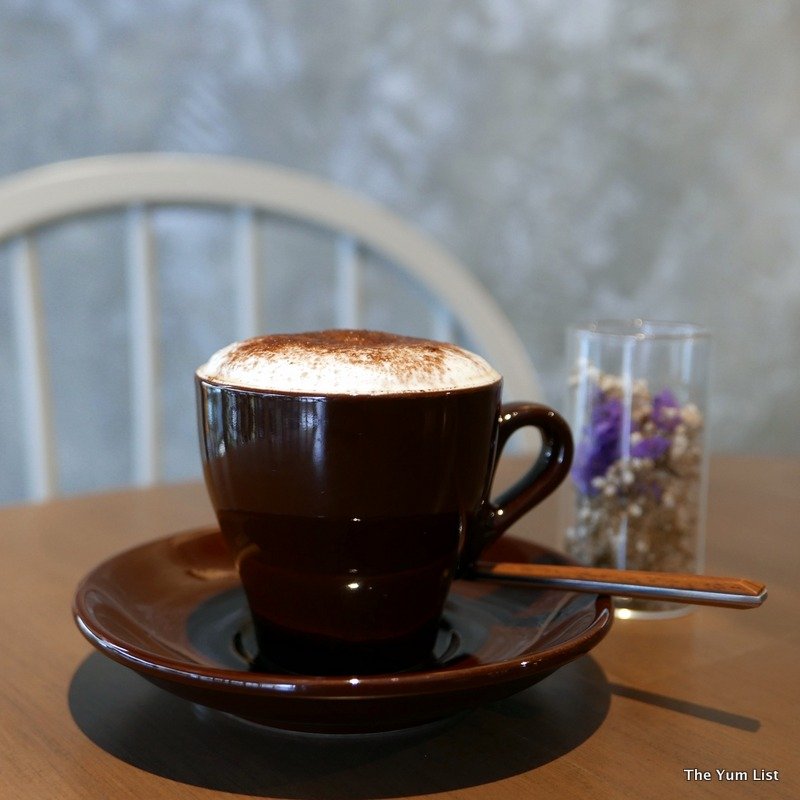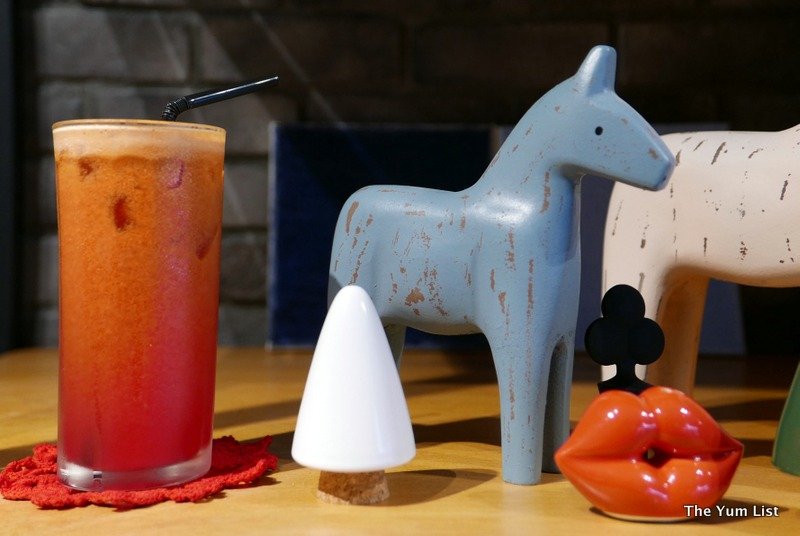 Open daily from 9:30 am until 11 pm, get in early and try their extensive breakfast menu, including the 'Omelet Breakfast' (RM21), which we were lucky enough to sample – homemade comfort, warmth, and definitely fresh and delicious!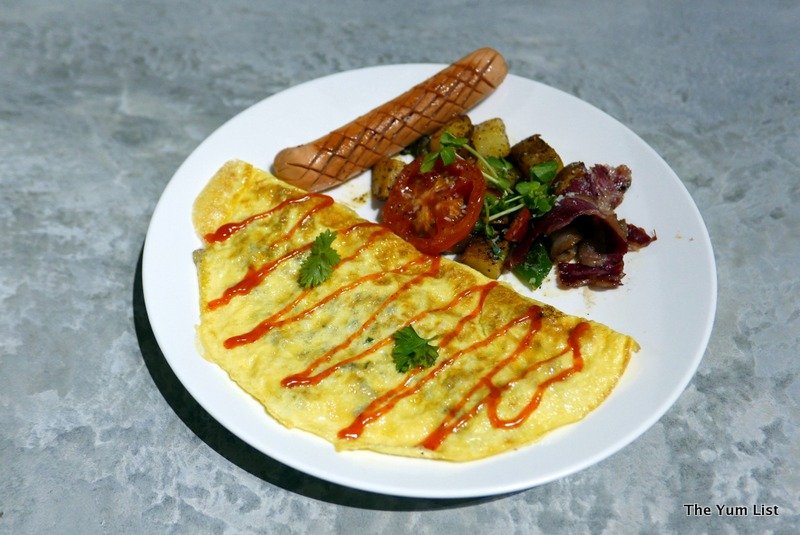 Reasons to visit: charming setting; Korean desserts.
Table 9 Bangsar
21 Jalan Telawi 3
Bangsar Baru, 59100 Kuala Lumpur
Malaysia
+6 03 2201 1055
www.facebook.com/table9c