Words: Aisling Cullin    Photos: Monica Tindall
One of the most stylish new destinations in KL arguably has to be the Hotel Stripes Kuala Lumpur. And their super chic restaurant, Brasserie 25, is a gem in this stunning old building. It is located on the ground floor of six shophouses that have been converted into a boutique hotel and the design is thoughtful as it is inventive.
The space at Brasserie 25 feels more like New York than KL, with its lofty high ceilings, brass modernist chandeliers, exposed brick walls and tan leather chairs. Indeed, the Hotel Stripes Kuala Lumpur itself is part of the Autograph Collection, an ensemble of strikingly designed boutique hotels around the world.
Monica, Caning and I were ushered to our seats by a smartly dressed waiter. Before dinner, we were recommended to try a cocktail. Why not? In such beautiful surroundings, we felt compelled to try the selection of French style cocktails.
Cocktails at Brasserie 25
La Bicyclette (RM30) had an Italian twist, combining Campari, white wine, soda and lemon zest. Perfect for a warm Malaysian evening. We also tried The Harrier (RM30), refreshing mix of gin, lavender and grapefruit. I loved the bitterness of the grapefruit juice topped with the herby-torched rosemary.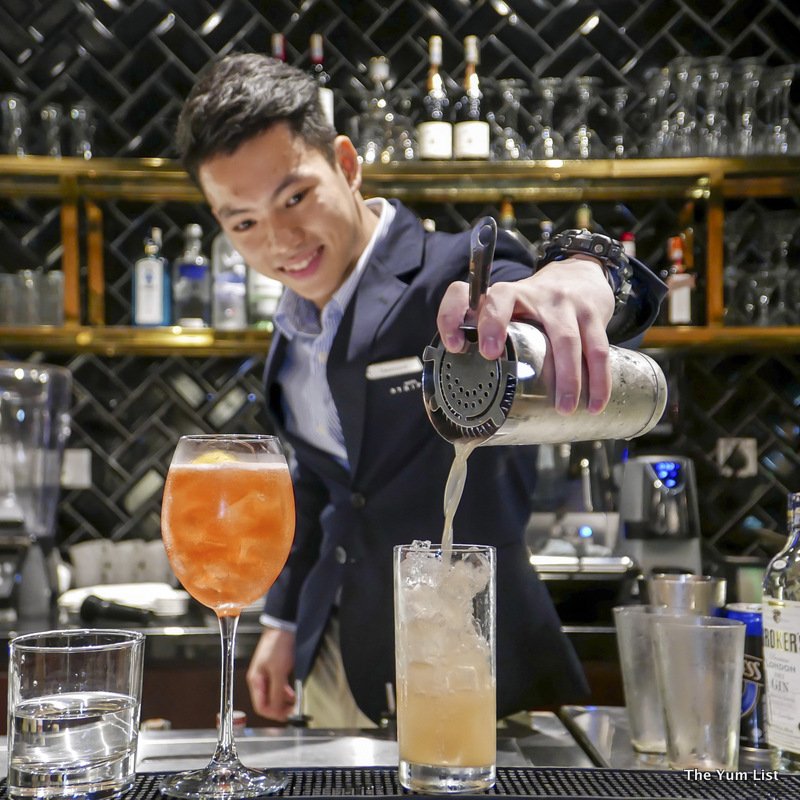 Starters
The menu consists of classic French dishes and one that we couldn't miss was the Bouillabaisse (RM50). For those not familiar with a bouillabaisse, it's a traditional provincial French fish soup. This dish was light but flavorful, with large chunks of fish in it. We also had the Soupe a L'Oignon (RM30), a delicious onion soup topped with toasted croutons and melting cheese. The Camembert Roti au Four (RM40) melted in my mouth, and the distinct taste of truffles came through nicely. I felt like I was transported back to my summer in Paris with each bite.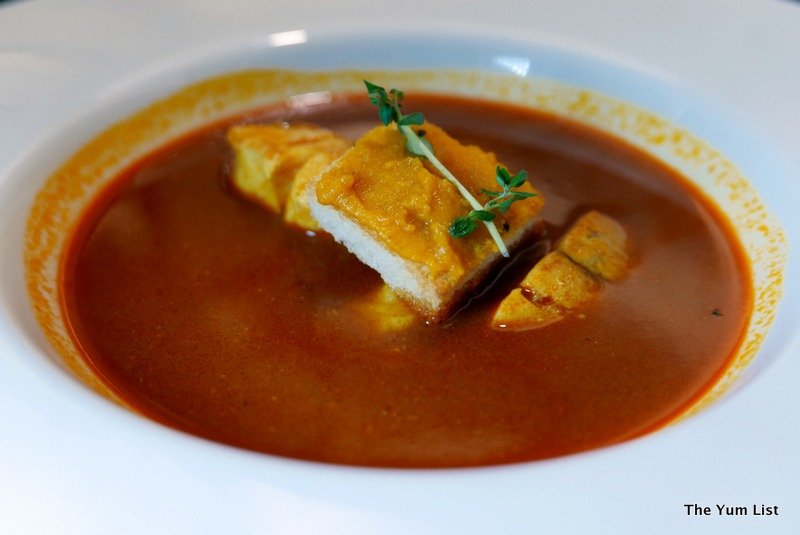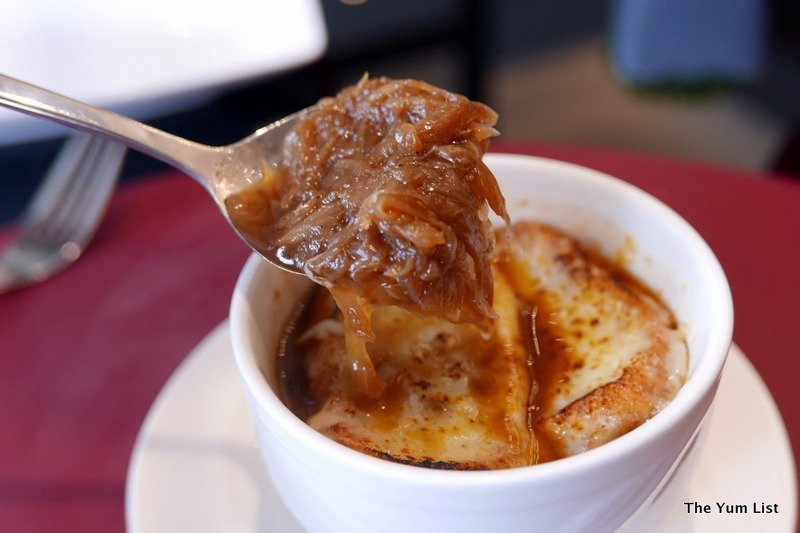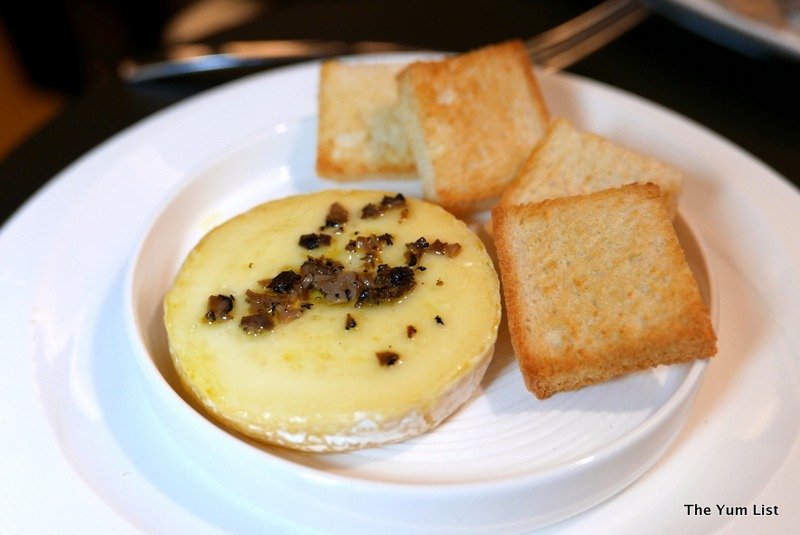 As we waited for our mains, Monica and I discussed how Brasserie 25 would be perfect for a business lunch or dinner, especially if you were trying to impress a client.
Mains at Brasserie 25
As the mains were delivered, we were all impressed by the portion size of each dish. The Poulet Roti (RM60) was exceptionally large, and the meat of the chicken fell effortlessly off the bone. It was served with creamy mash and a selection of vegetables.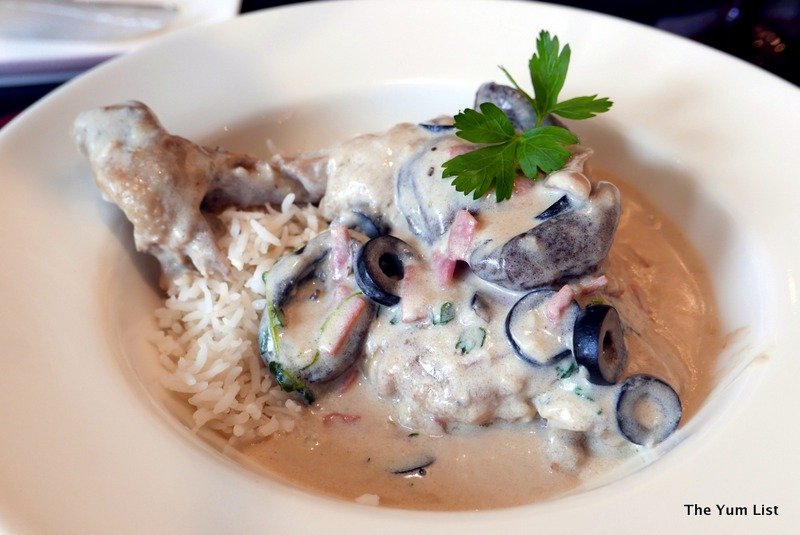 Caning thought that the L'Entrecote de Boeuf (RM120) was just perfect and cooked exactly the way it should be. It came with a dense brandy cream sauce and crispy fries. The beef itself is 200 days grain fed Angus rib eye and was an excellent quality.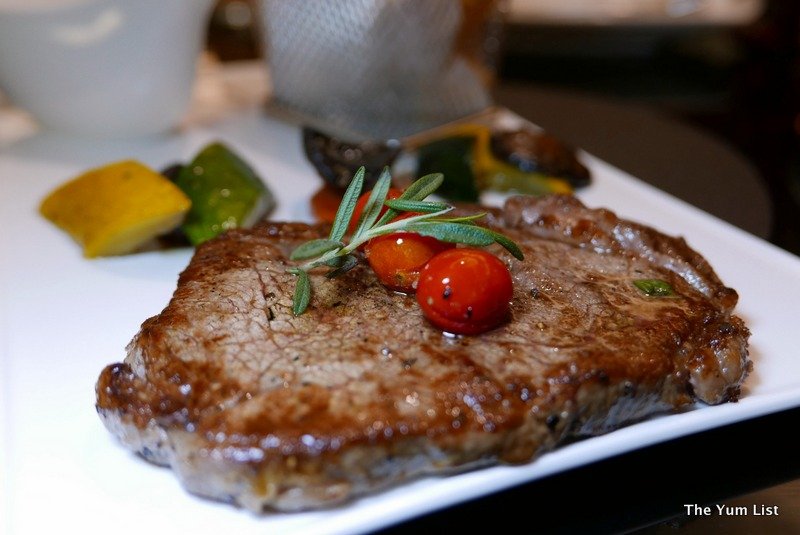 A lighter but equally as tasty a dish is the Cabillaud (RM80), pan roasted cod fillet served with a flavorful ratatouille. The cod was flakey and cooked to perfection.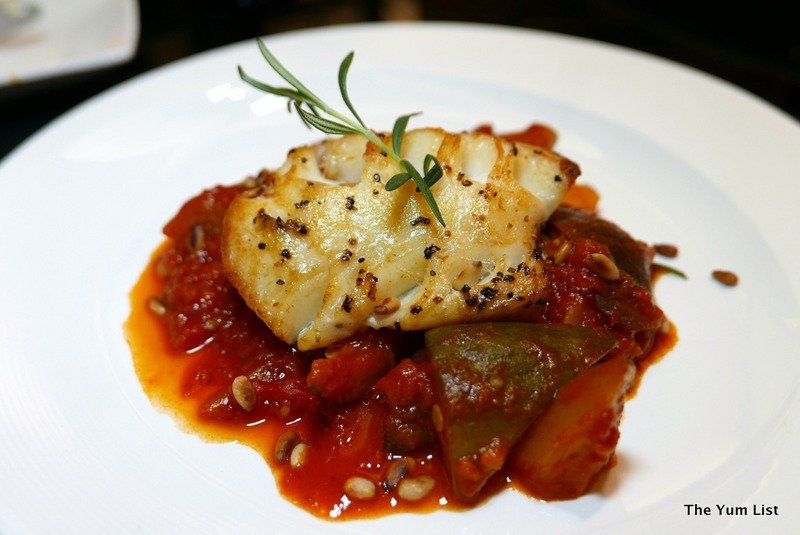 Another fish dish we enjoyed was the Poisson En Papillote (RM60), which is red snapper cooked in a parchment packet with root vegetables. The parchment packet seals in the moistness and flavour of the fish.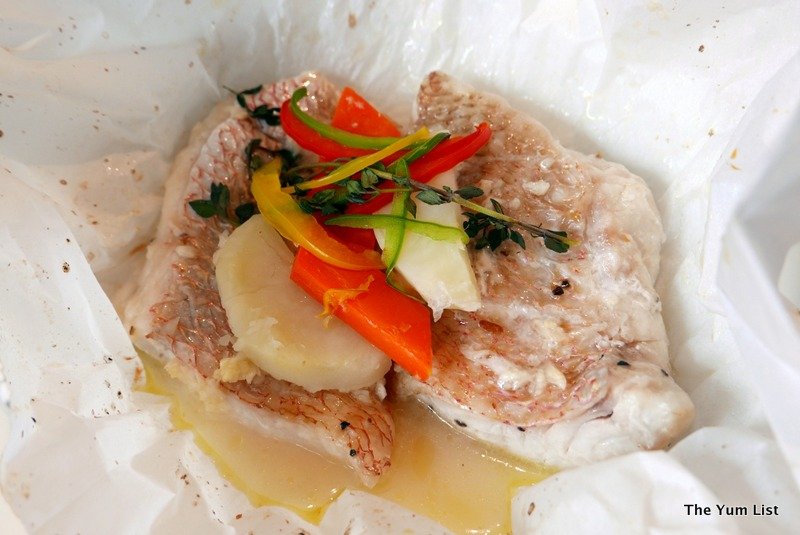 Vegetarians, don't despair if you don't see anything suited to you on the menu. The chef cooked us a dish off-menu, a delicious Pasta Pappardelle (RM45) with Mediterranean vegetables and a tomato sauce.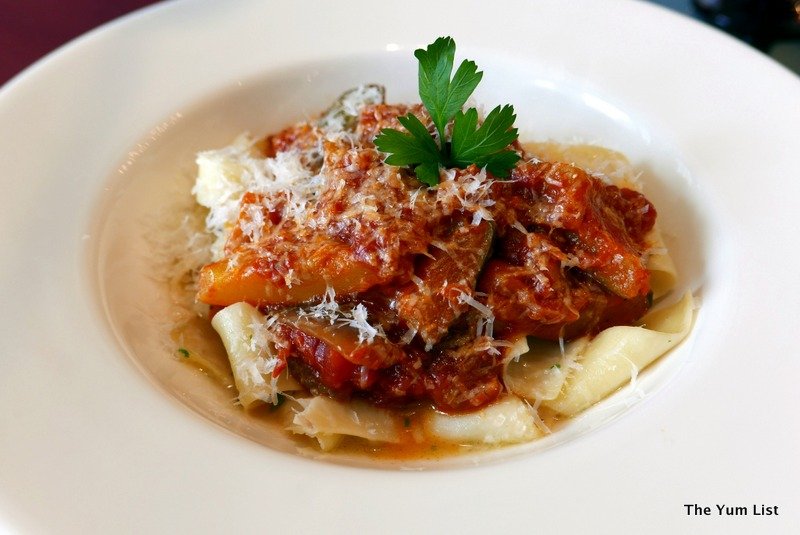 Although we were quite full from the large portions of the main courses, we couldn't help but order a dessert or two as we spotted a few of our favourites.
Dessert at Brasserie 25
My all-time favourite dessert has to be a soufflé, and at Brasserie 25 they serve Le Soufflé au Grand Marnier (RM30). What a great combination: my favourite liqueur with my favourite dessert! Like all great soufflés, it takes about 20 minutes to cook so be ready to order in advance if you don't want to wait.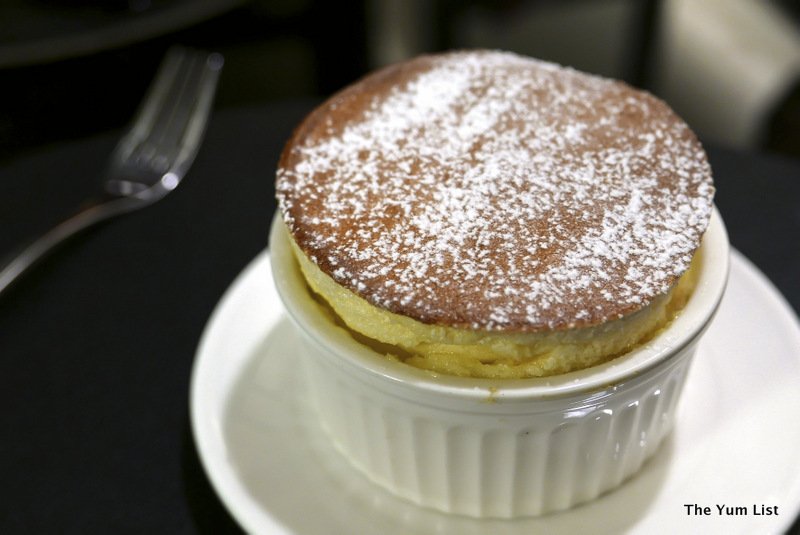 A close second favourite of mine when it comes to dessert is Crepes Suzettes (RM30). The spiced flavour of the orange sauce goes perfectly with the vanilla bean ice cream and thin warm crepes.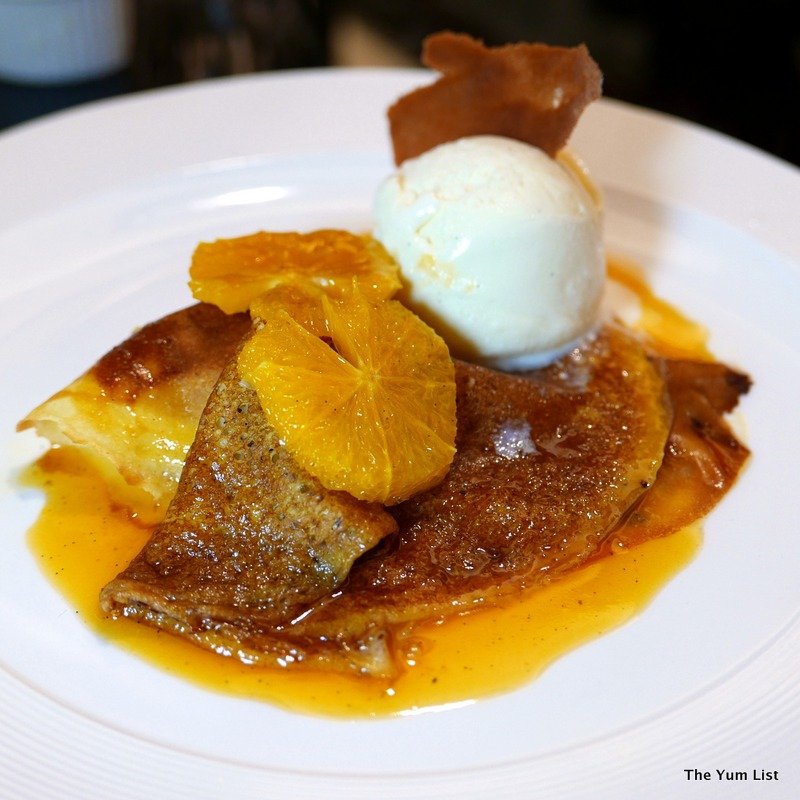 We also tried the Crème Brulée (RM20), which was rich and creamy, served with a scoop of vanilla bean ice cream. Toasted rice crispies were sprinkled onto the top of this dessert – perhaps a modern touch?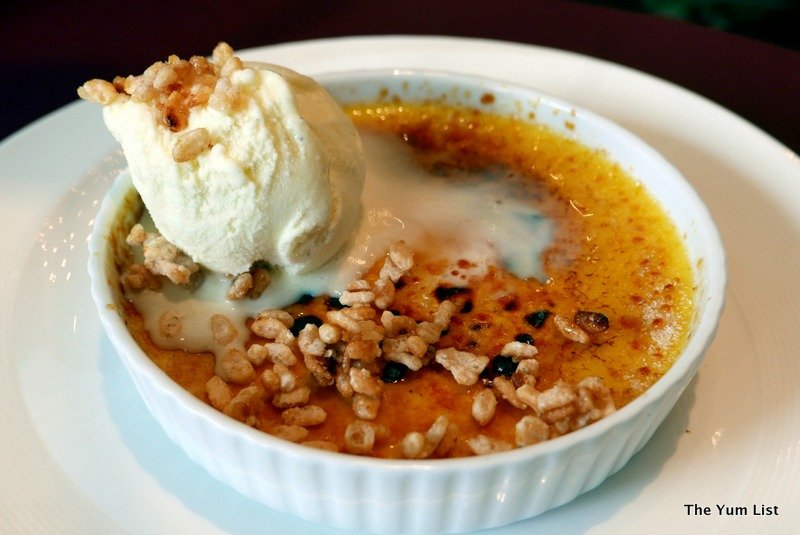 Brasserie 25's menu is rich and satisfying, and with the gorgeous décor it feels like a place that is set to be noticed on an international stage.
Reasons to visit: stylish décor, smart waiter service, classic French cuisine, delicious cocktails, Le Soufflé au Grand Marnier.
Brasserie 25
Hotel Stripes Kuala Lumpur
25, Jalan Kamunting, Chow Kit,
50300 Kuala Lumpur,
Kuala Lumpur, Malaysia
+60 3-2038 0000
www.stripeskl.com