Monica Tindall
Deep End is Taj Exotica Resort and Spa Maldives fine dining restaurant. Built over the water, and open to the sea in the middle, marine life is the natural décor. A giant mother of pearl chandelier centres the open-walled restaurant and flickering table candles mirror its warm glow. The sound of the gentle to and fro of the swell complements the light funky jazz tunes. A pleasant zephyr from the sea supplies organic cooling.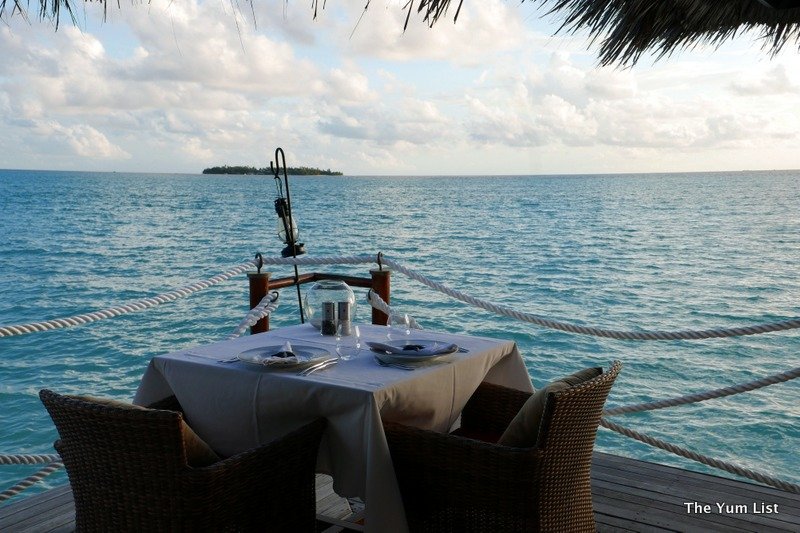 Facing west, the turn of day into night, is a magical time to visit, and a comprehensive wine and drinks list as well as a menu of "miniatures" (Deep End's twist on tapas) are fab pickings.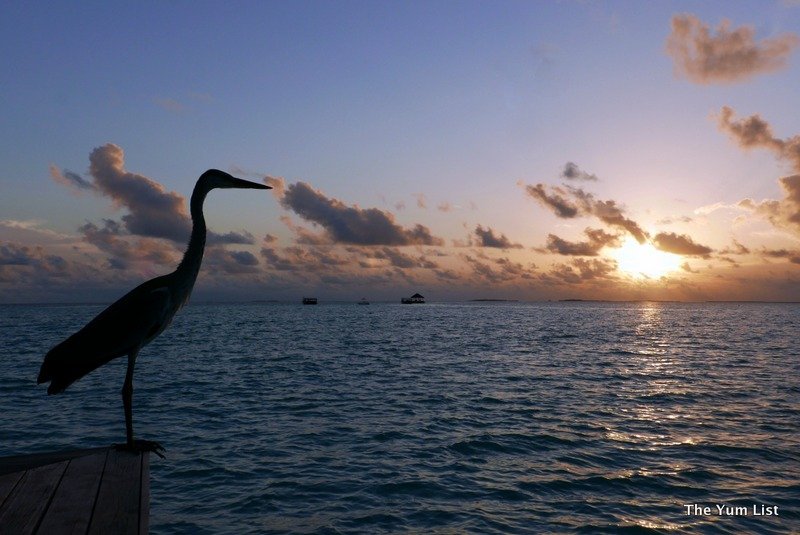 Miniatures
Fresh produce and simple cooking technique is the focus of the small bites listing and the style showcases recipes from across Europe and the Mediterranean. Deep End shows incredible variety in vegetarian recipes. The options are extensive and just as tempting as any meat-based dish. From the Miniatures menu I'm excited to try Fauna ($31 USD), which comes on an elongated oval platter. Exotic mushroom and cream cheese croquette; pine nut, asparagus and prune fatayer; summer vegetable tortellini capped with shaved truffle; and yoghurt quinoa, smoked tomato puree and garlic air are laid out along the plate. Each bite is a complete package of texture and taste.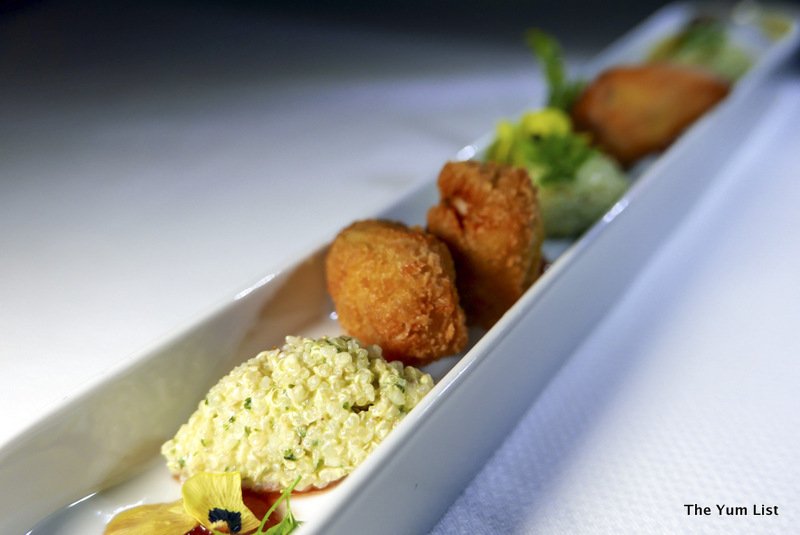 Bread
Sundowners finished and the daylight faded, we move inside for our main meal, and bread is set on our table while our orders are being prepared. I've said it before, and I say it again: the quality of the bread served at a restaurant is usually a good indicator of the meal to come. Judging from the individually plated olive, onion and feta cheese focaccia with mushroom pesto, we're in for a treat.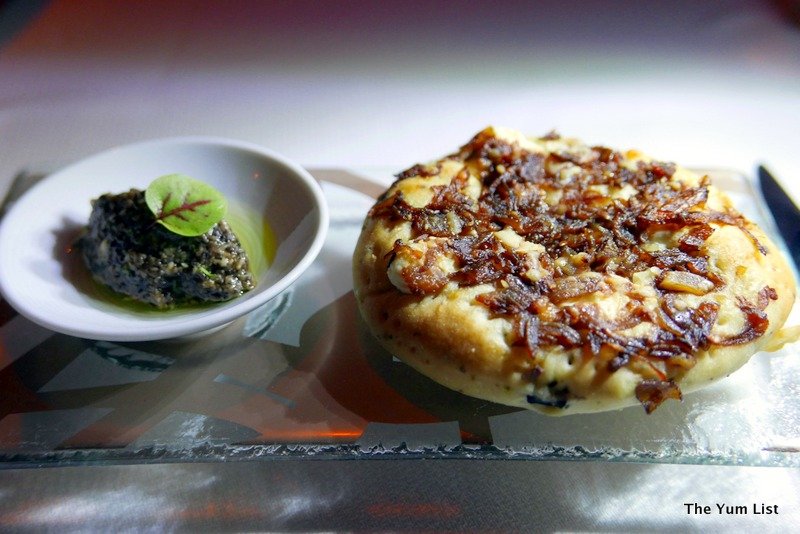 Soup
Broth of Lamb and Wild Mushroom Essence ($33USD) is presented in two parts. The bowl contains baked phyllo parcels of spiced lamb, cucumber salad, crème fraiche and bacon crumble. Upon delivery the thick, rich mushroom soup is poured over the base. Hubby reports it as creamy, tasty and comforting.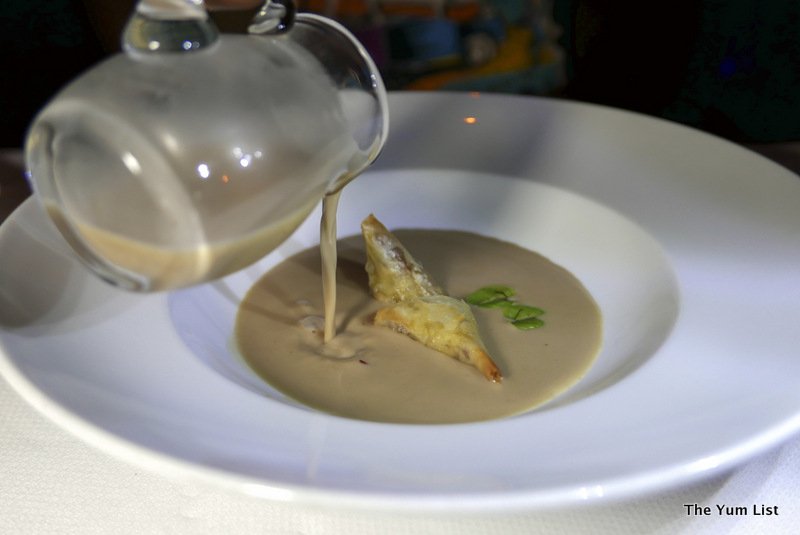 Palate Cleanser
Watermelon and berry foam (surprisingly airy and mildly savoury) and lemon sorbet with diced strawberries (subtly sweet and yummy enough to make a light dessert) cleanse the palate before we head on to the mains.
Chef's Signature Dishes at Deep End
I always think it a good idea to order Chef's Suggestions and in this case am thrilled to read that the first is a vegetarian option, Zucchini Fritters & Gnocchi Aglio Olio ($47). Not only does it sound delicious, but it is plated beautifully too. Vegetarian or not, this dish is a pleaser. The fritter centres the plate in delicate layers of finely chopped vegetable. Soft clouds of gnocchi rest on top and a Parmesan cigar crosses it. At either end are boosts of colour and flavour with a beetroot quinoa based with brie cheese cream, and carrot cylinders stuffed with dried nuts. Butternut pumpkin puree and tomato reduction stripe the borders. Absolutely delicious!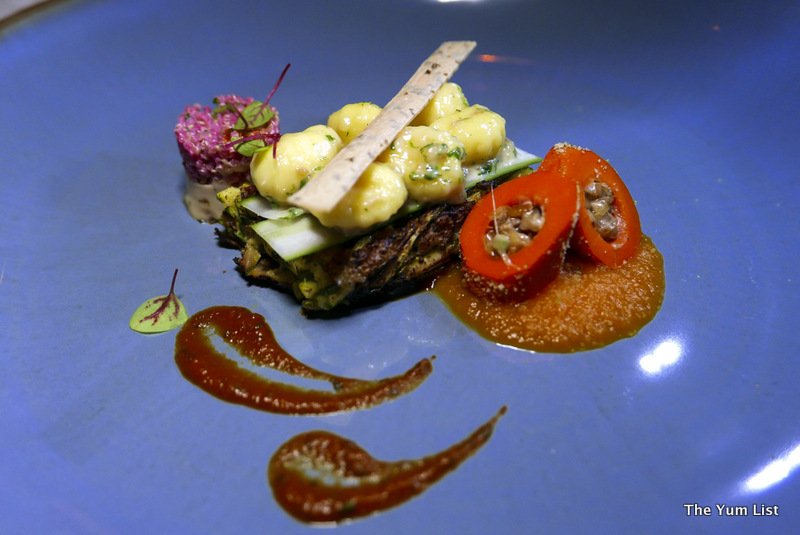 Grilled Items
Australian Barramundi is hubby's choice (160 grams $63 USD). Lemon butter sauce and Roma air-dried tomatoes come on the side. Flaky, moist and flawlessly seasoned, it's well executed and we'd order it again in a heartbeat.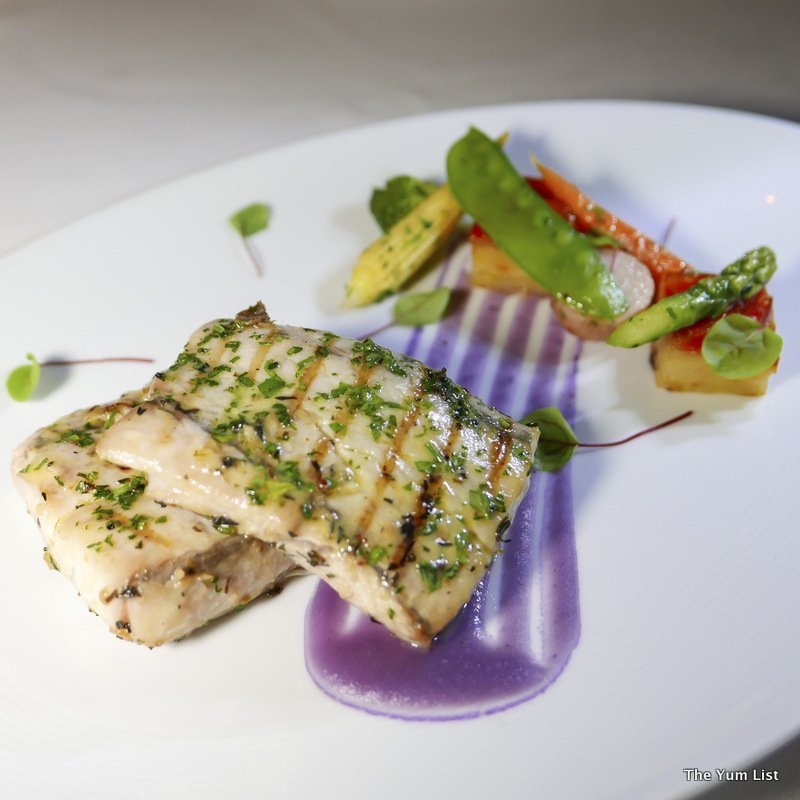 Signature Dessert at Taj Exotica Resort and Spa Maldives
Taj Exotica Resort and Spa Maldives has two signature desserts. We had the 24-carat gold eye popper at lunch, and chef is encouraging us to try the other, Opera, tonight to culminate our dinner.
Appropriately named, the sweet ending resembles a theatrical performance skillfully orchestrated by the chef. Our table is laid with a plastic covering and the chef wheels out a trolley of goodies. In elegant harmony, saffron centred orange bavarois, duxel of coffee and ganache, almond soil, chocolate brittle, mango rocks, spring berries, a symphony of coulis – mango and passion fruit, mocha, raspberry – and edible flowers are swept in circular motions in the centre of our table. The masterpiece crescendos with the placing of a perfect chocolate globe, which is smashed with a hammer, completing a sensational climax. What a way to end!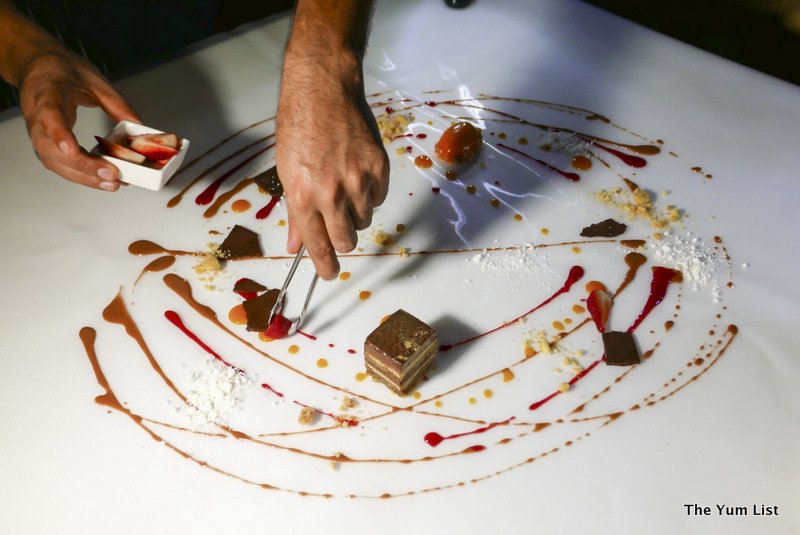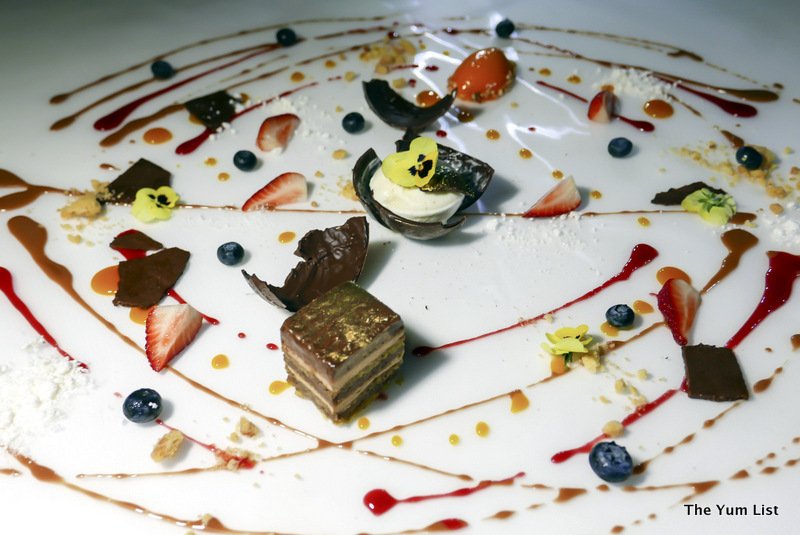 Don't miss a dining experience at Deep End. It's a pleasure for all senses from start to finish.
Reasons to visit: stunning water setting with gorgeous sunset views; excellent selection of vegetarian dishes; cuisine that is unique, eye-catching and delicious; don't miss the Opera dessert.
Deep End
Taj Exotica Resort and Spa Maldives
Emboodhu Finolhu
South Male Atoll 02117, Maldives
+960 664-2200
https://taj.tajhotels.com/en-in/taj-exotica-maldives/