Monica Tindall
The Yum List discovers why Naladhu Maldives, an exclusive island with only 20 homes, is a dream escape for those demanding the ultimate in luxury, absolute privacy and convenience in accessibility.
Planning a Holiday to the Maldives
What many people don't take into account when planning their dream holiday to the Maldives is the price and time taken in transfers. The Maldives is composed of 26 atolls with over 1000 islands spread across 90 000 square kilometres of the Indian Ocean. So, unless your resort is located close to the airport, you're going to need to factor in a seaplane connection.
Direct flights from South East Asia have in recent years made the islands much more accessible. Four-hour flights departing from Singapore, Bangkok and Kuala Lumpur make a long weekend to the Maldives an actual possibility, if… your chosen hotel is within a boat ride of Malé airport. And why not choose one that is?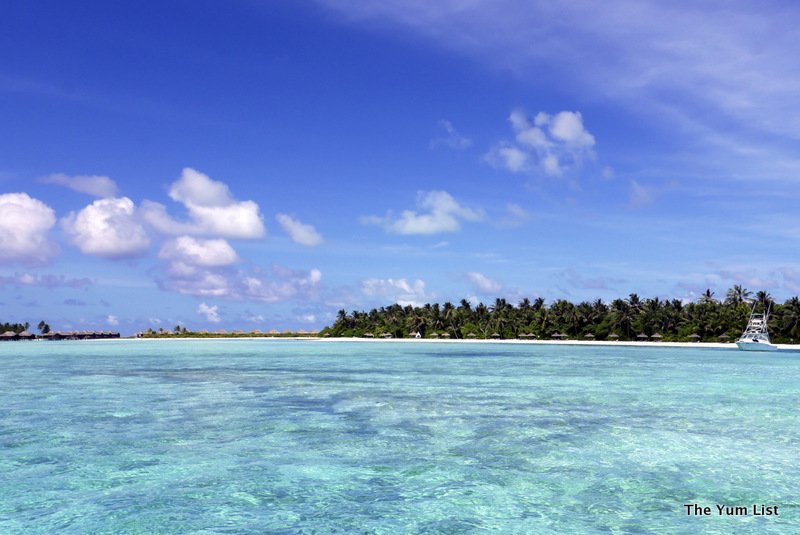 High-End Resorts Within a Boat Ride of Malé Airport
A luxury speedboat ride can have us set down on the white sandy shores of Naladhu Maldives in around 30 minutes – making the resort very attractive for a long weekend getaway from most locations in South East Asia. Met by an Anantara representative at Malé airport, our sense of responsibility is lifted and our minds are free, as, from this moment onwards, all we have to consider is: tea or coffee?; wine or Champagne?; beach or private pool?. We're escorted within minutes of arrival in a luxury speedboat along a beautiful 21-kilometre aquamarine water path, weaving between islands, to our home base for the next three days. No flight. No additional expense. No wait. Just more time and budget to spend in this dreamy setting.
Beautiful Island
Maldivian for "beautiful island" we can see why Naladhu was gifted its name. Postcard perfect scenes are snapped from all angles. Lush palm trees gently sway, fine ivory-white sand massages our bare feet, and a kaleidoscope of blues induces an almost hypnotic trance as we gaze over the crystal waters out to the uninterrupted horizon.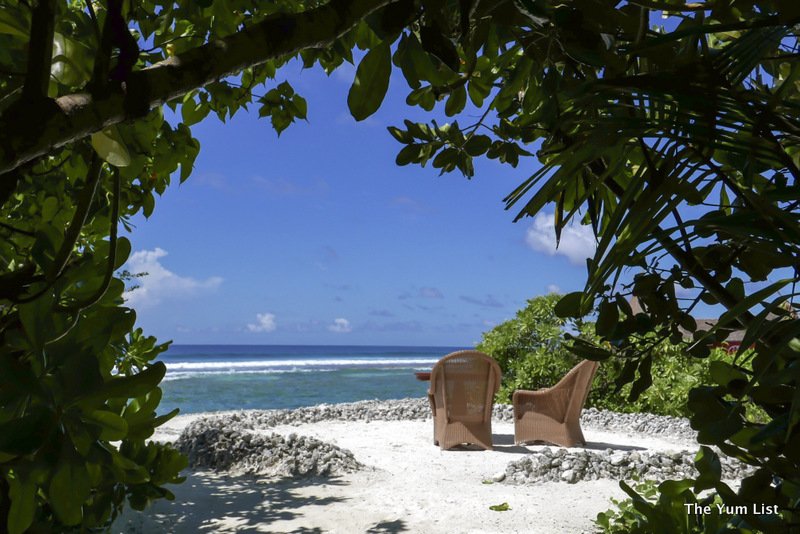 Only 20 Homes at Naladhu Maldives
Twenty villas of classic design have been built to ensure contemporary comforts while maximising the timelessness of the incredible setting. Sliding doors open up to jaw-dropping views and the provision of a private pool in each abode forms a bridge between home and the Indian Ocean.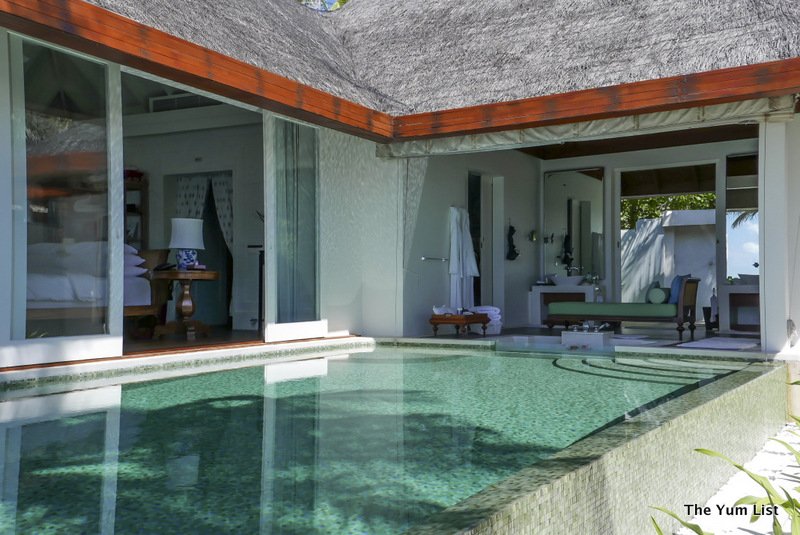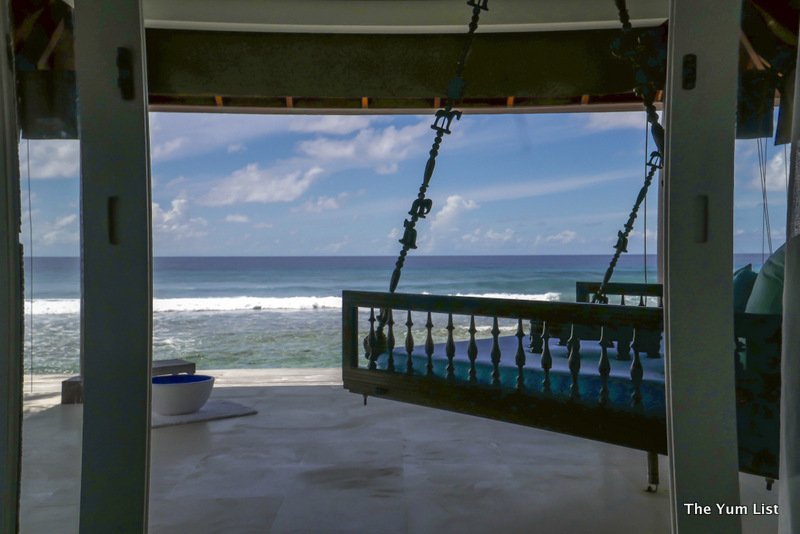 The team behind Naladhu pride themselves in offering more than just a room, but a home. Every residence is decked with luxurious amenities. BOSE home theatre system, iPod (with an awesome playlist!), LCD satellite TV (although we never use it –what with sea during the day and stars at night – we have much better things to watch), surround-sound stereo system and Wi-Fi are some of the technological comforts. Adornment in the form of sturdy hardwood furniture, rugs, cushions, lampshades and art pieces add further touches of homeliness. And the bed, oh the bed! It's like sleeping snuggled in a cloud – absolutely dream-inducing.
But truly, many top-notch resorts do offer the aforementioned amenities. Naladhu Maldives goes the extra mile in the smaller details: Elemis bath products, head pillows for the glass-walled bathtub that sides the pool, indoor rain shower and outdoor rainfall shower, steam room, binoculars, welcome foot scrub and massage upon in-room check-in, hat and sarong for island use, best-selling novels on the bookshelf, crystal glasses and so on. Even after three days, we continue to appreciate the finer points.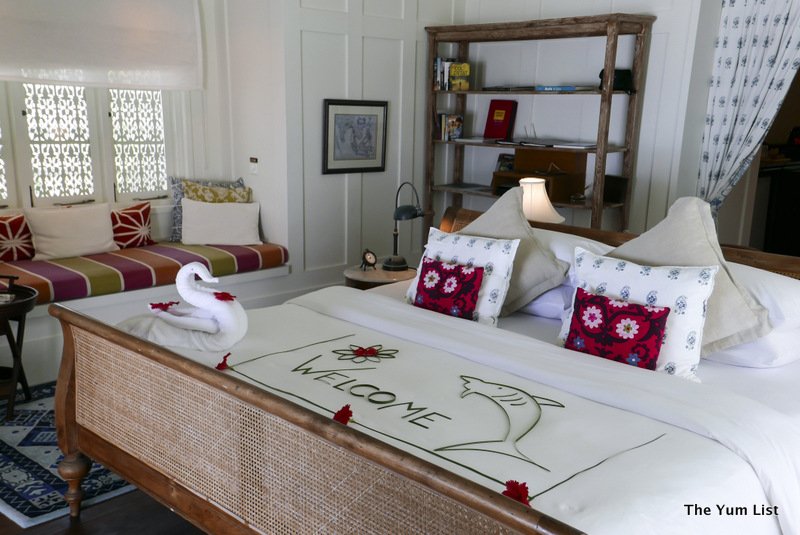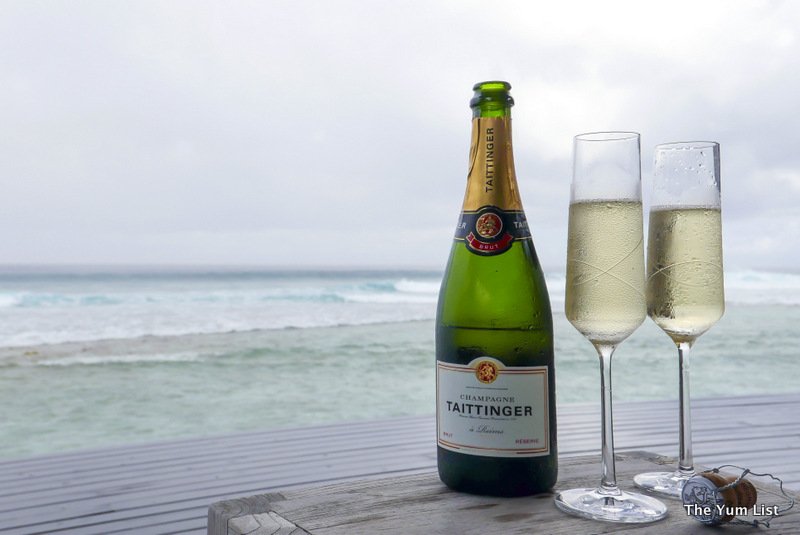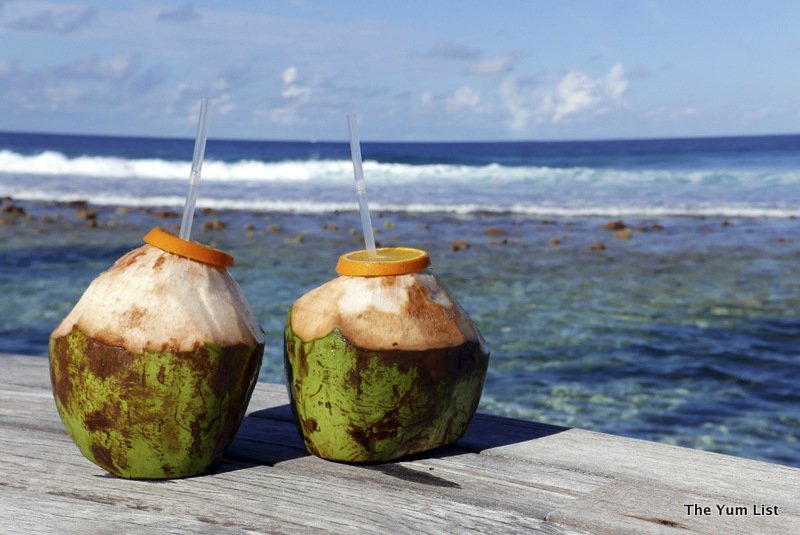 But it is, perhaps, our house master, Munzir, who truly helps us settle. It seems no request is too big or small and he is so intuitive that he knows what we desire even before we do. Answers to queries on local culture? Tick. Turn down service? Tick. Recommendations for activities, dining, relaxation; weather forecast; jokes; predictions on who'll win the next soccer match… Tick, tick, tick! Not only is he there when we need him, he also quietly disappears when we don't – the perfect host.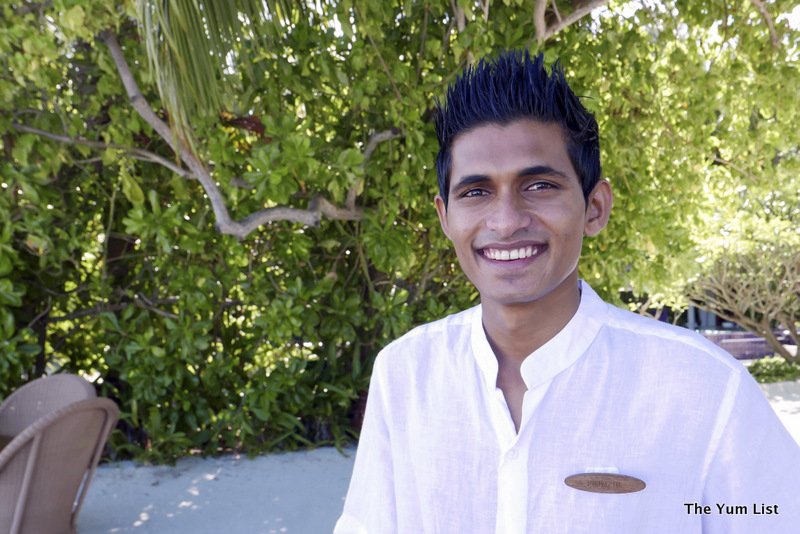 Dining and Leisure Facilities – Naladhu Maldives
The living experience is reason enough to visit Naladhu Maldives but dining and leisure facilities are equally attractive. The Living Room is the resort's all-day dining facility where cuisine from around the world is presented, while Baan Huraa cooks up some tasty Thai dishes in an eye-catching pavilion overlooking the sea. Of course, a resort of this standing is happy to craft a dining experience just about anywhere. Whether it is in-villa, on a private patch of beach, or on a candle-lit deck, the team can lift dinner from a delicious meal and turn it into an unforgettable memory. We try a Maldivian cooking class with Chef Mo (read about it here) and have a highly entertaining teppanyaki evening with Chef Gharib here.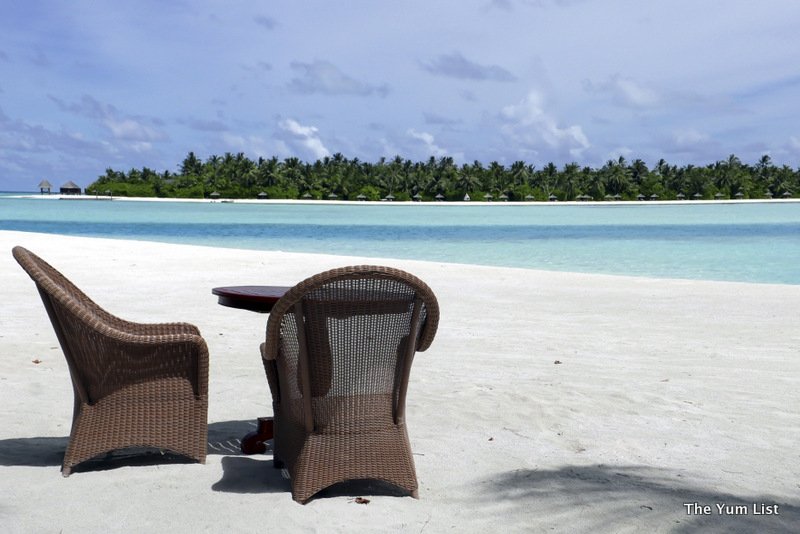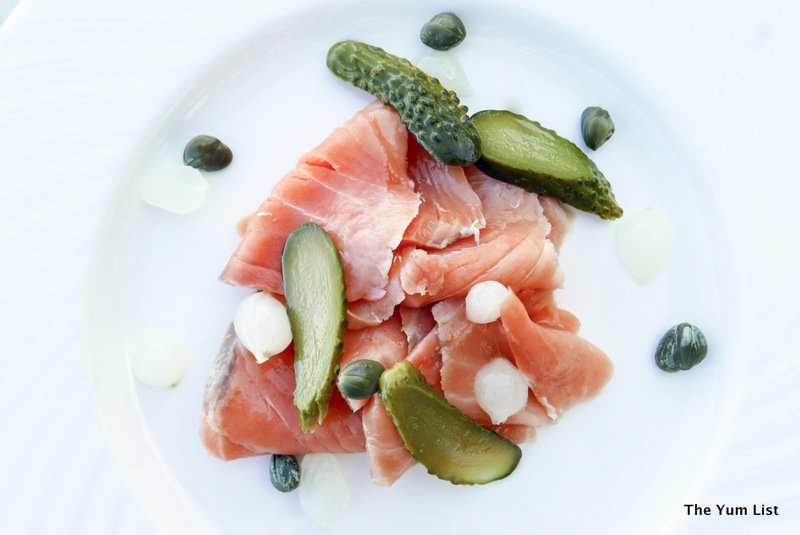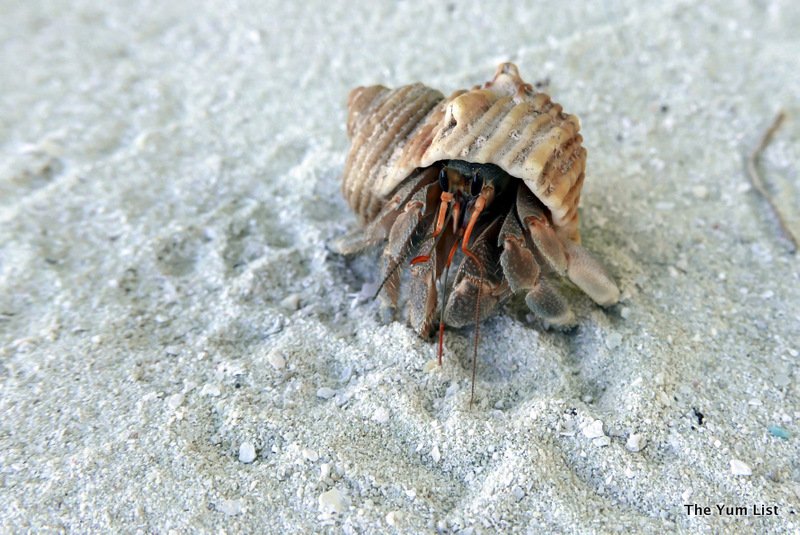 It's not just meals that can be catered to your preference; the entire stay can be designed just for you. A day of calm or an action-packed adventure? The choice is yours.
Spa, fully equipped gym, tennis courts, yoga and meditation instructors, cooking classes, water sports and even cultural lessons from the locals could keep us busy from dawn to midnight without even leaving the island. I fill my days with exercise, dipping, reading, photographing and spa visits. Hubby takes on the non-motorised water sports and engages a few willing guests and staff in some highly competitive tennis clashes.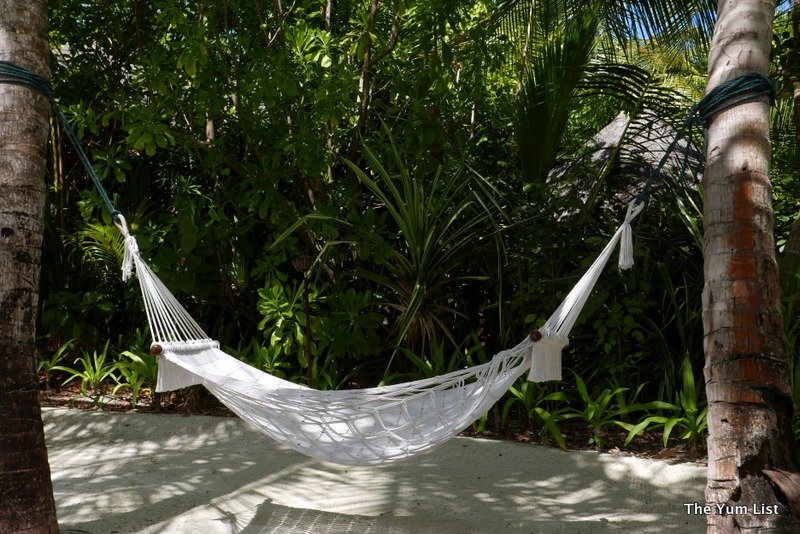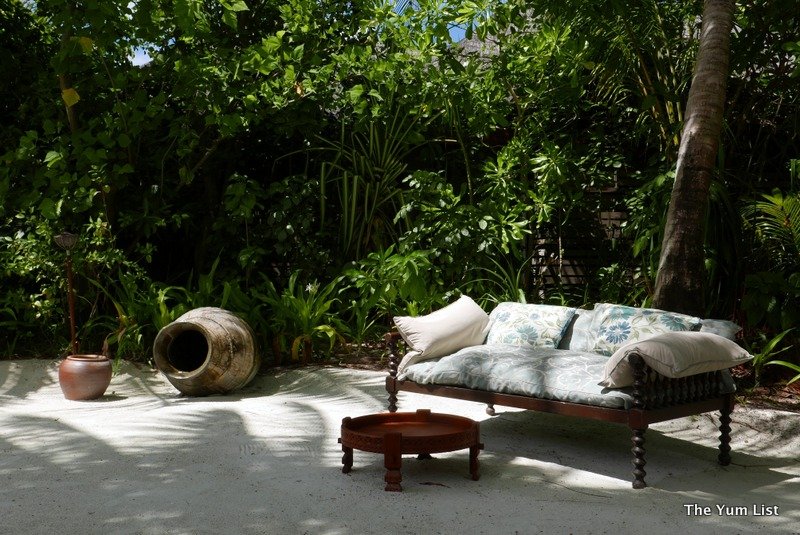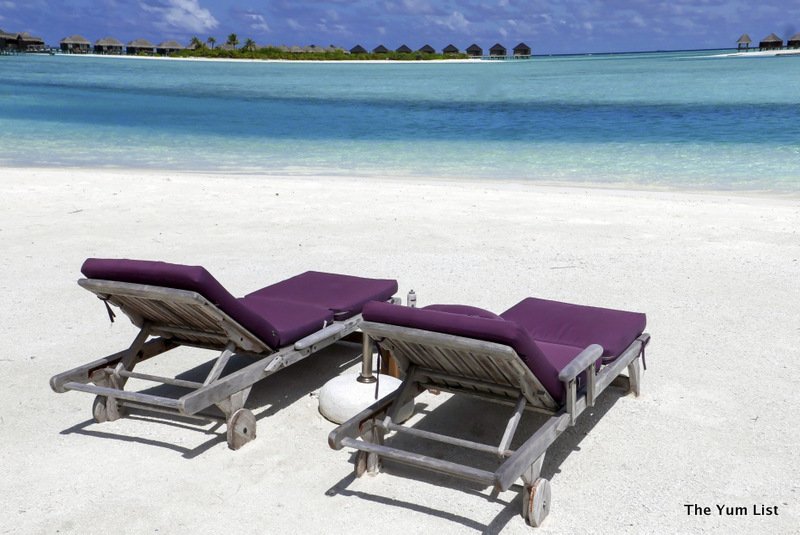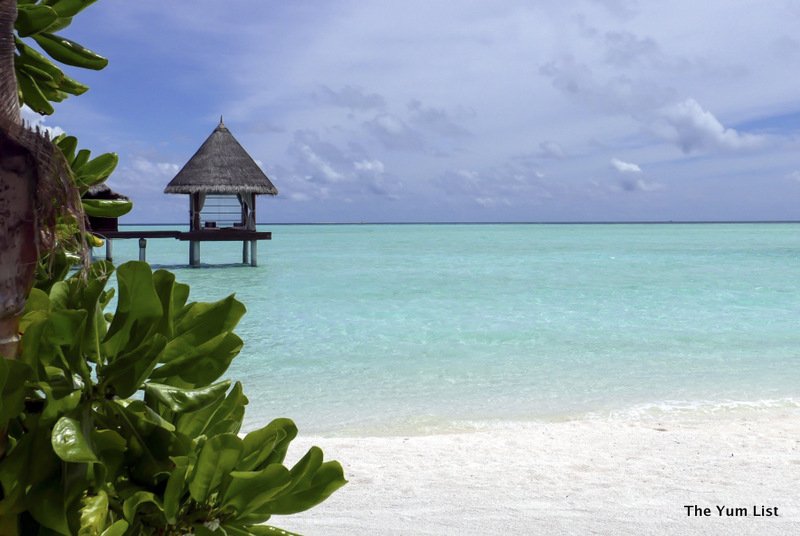 Anantara's Sister Resorts in the Maldives
For three days we find more than enough to do (or not to do) on Naladhu Maldives. The resort is quite capable of hosting much longer stays though. With access to facilities on Anantara Dhigu (best for families) and Anantara Veli (child-free and best for couples), Naladhu's sister properties, you might be encouraged to book a few extra days just to explore it all.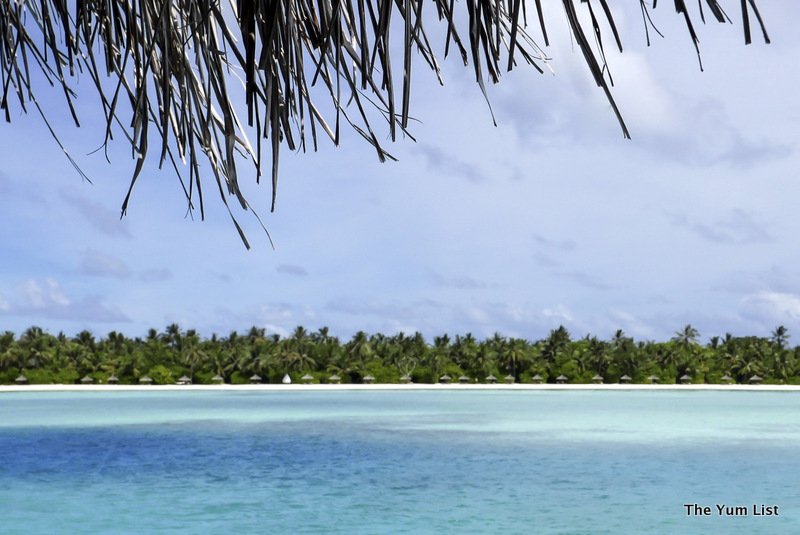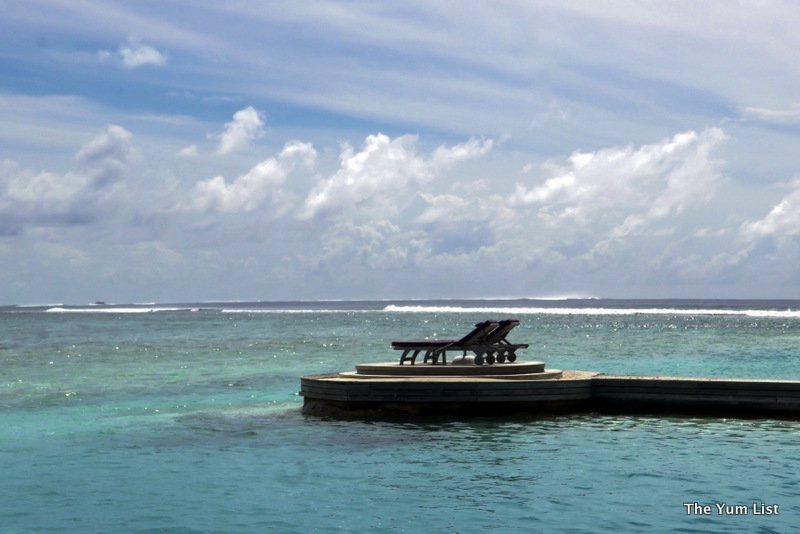 Reasons to visit: absolute luxury less than a 30-minute boat ride from Malé airport; a house master for each guest; lavish accommodations each with its own private pool; absolutely stunning ocean views; an all-round dreamy experience.
Naladhu Maldives
Veligandhu Juraa
South Male Atoll
PO Box 2014
Republic of Maldives
+960 664 1889
[email protected]
naladhu.com