Monica Tindall
Celebrating cuisine from the spice route, Dr. Ali's showcases food from the Indian Ocean, the South China Sea and a significant number of Arabian recipes. Shangri La's specialty restaurant boasts a stunning seaside location. The interior is classy, but the shore side tables are the hot reservations, and who wouldn't want the natural air-conditioning and sound track from the sea providing the ambience?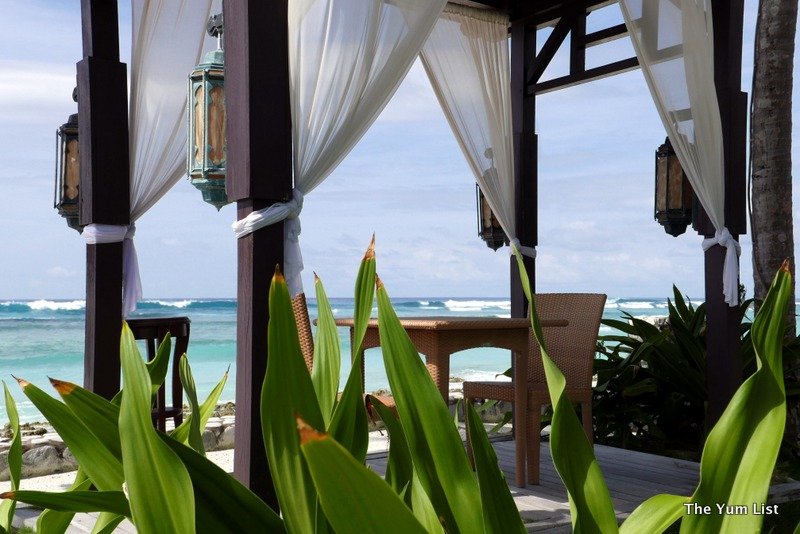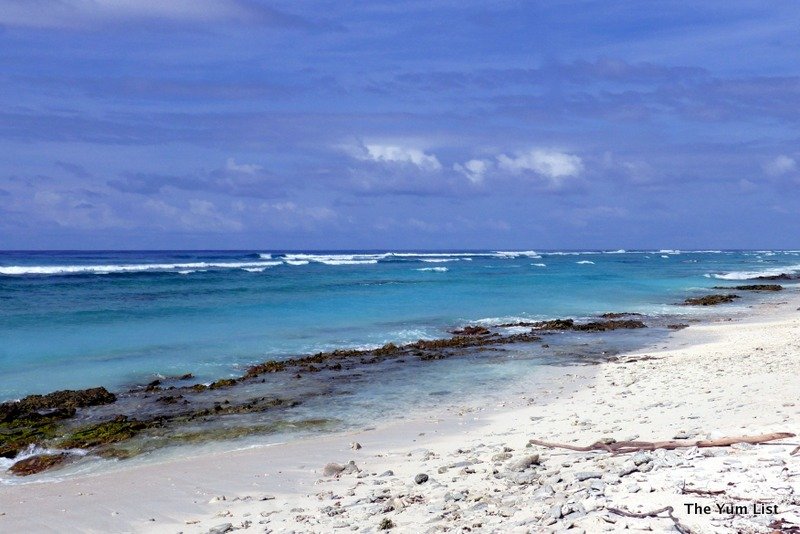 Aperitivo
A beautiful glass of pink bubbly, Taittinger, Champagne, France, Prestige Rosé ($30) is my choice to open the appetite. Hubby selects a cocktail, Indian Summer ($16), which he finds refreshing with its Woodford Bourbon, Limoncino, orange juice and fresh mint. Our delightful host, Jessica, enjoys a mocktail of the evening to match the Arabic menu with pomegranate, mint and lime. All three are sublime pickings and we'd all happily have another glass.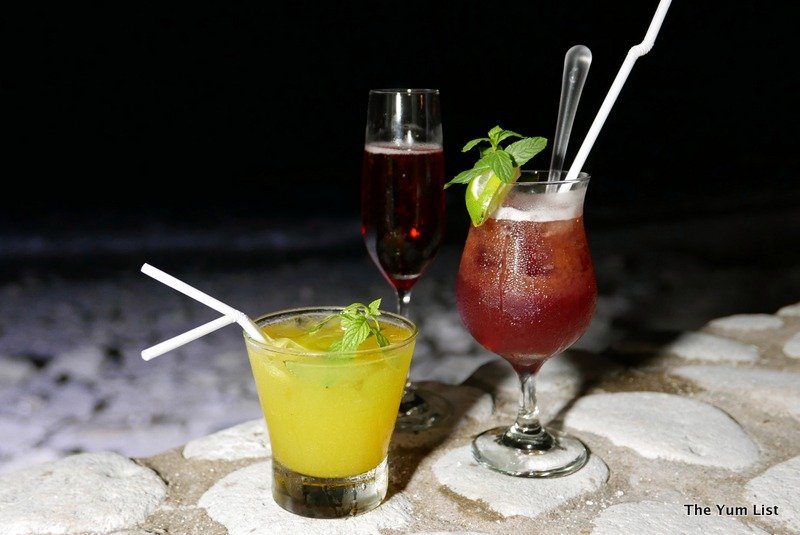 Starters
From the Arabic kitchen, Hummus ($12) seems a must. The chickpea and sesame paste is smooth and creamy, a great dipping for our pita bread. Spinach Fatayer ($12) features the super green mixed with parsley wrapped in filo pastry. Both are tasty and the casing on the fatayer is light and buttery.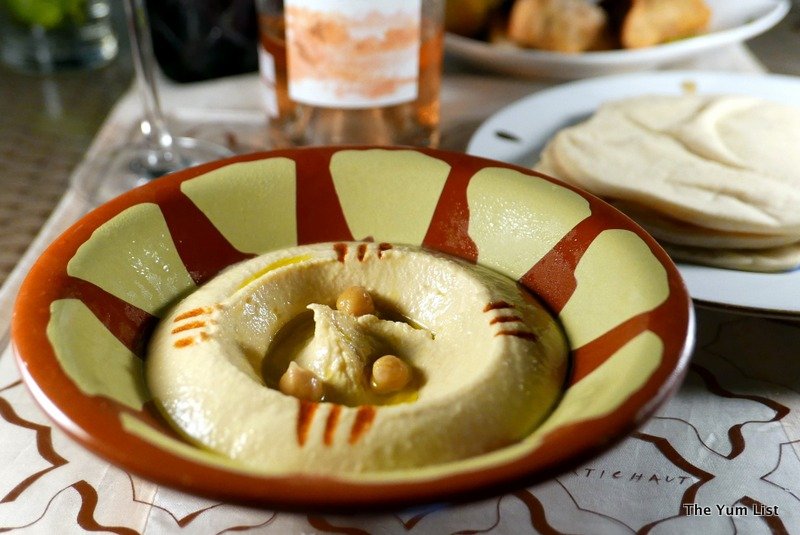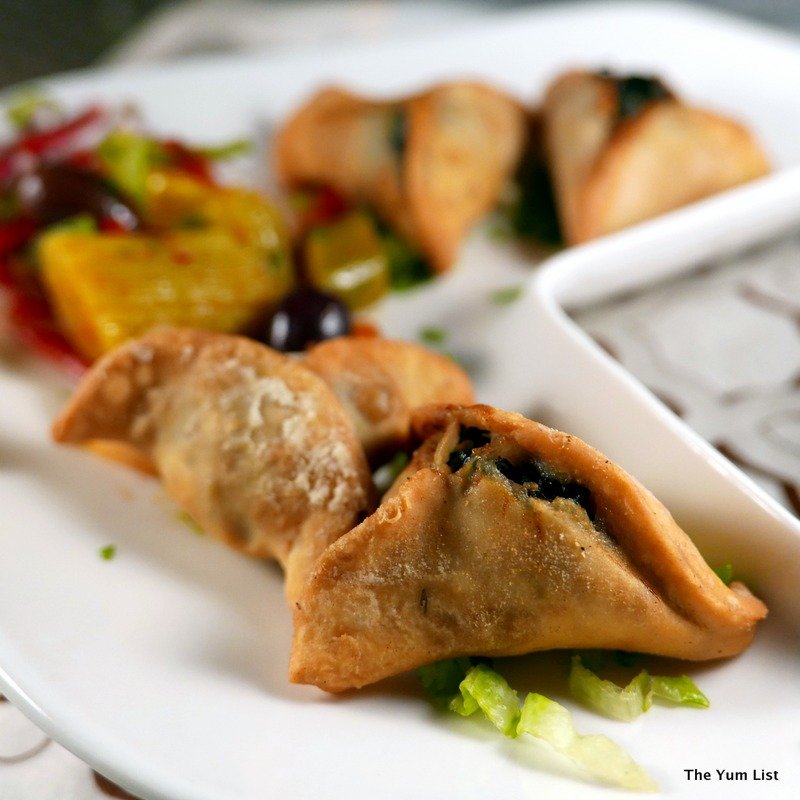 The Indian kitchen brings us the Non-Veg Kebab Platter ($40) showcasing chef's choice of assorted meat and seafood. Prawns, chicken and lamb are marinated in a balanced blend of spices and cooked until perfectly tender.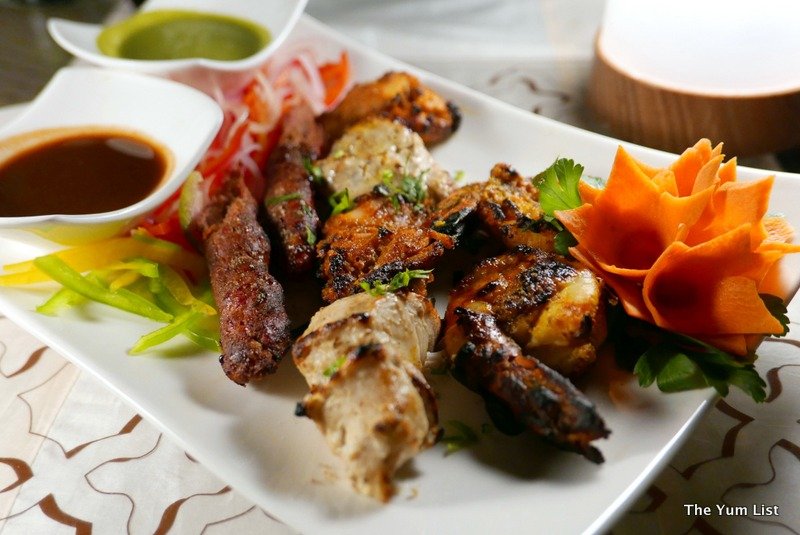 Our last three starters are brought to us from the South China Sea. Chinese Fried Calamari ($16) is crispy and delicious in a hoisin sauce. Moving further south we enjoy recipes from Vietnam, Goi Bo Nuong ($18), grilled beef salad, and Goi Cuon Tom ($22), rice paper rolls with shrimp, sweet potato, pineapple, sweet soy sauce, pickled carrot and peanuts. Hubby's fave is the beef salad with thin shavings of meat soft and delicious with the fresh mix of vegetables. My healthy preferences seek comfort in the fresh springs rolls – sensible.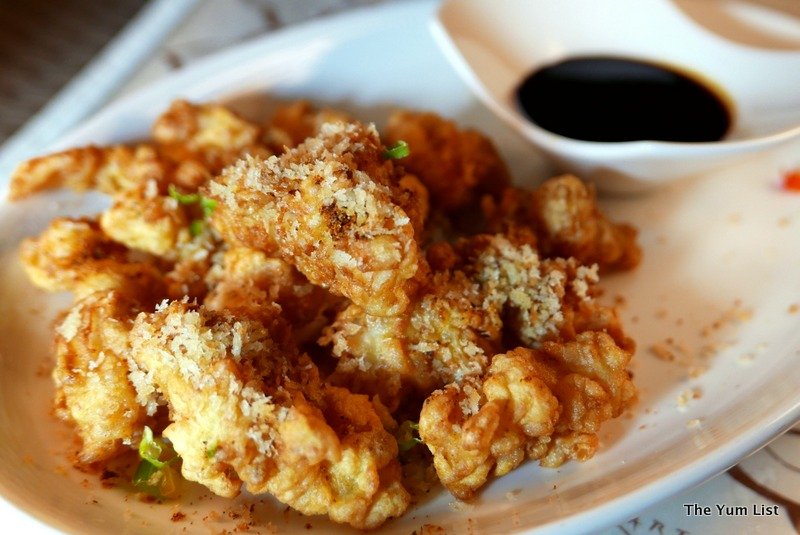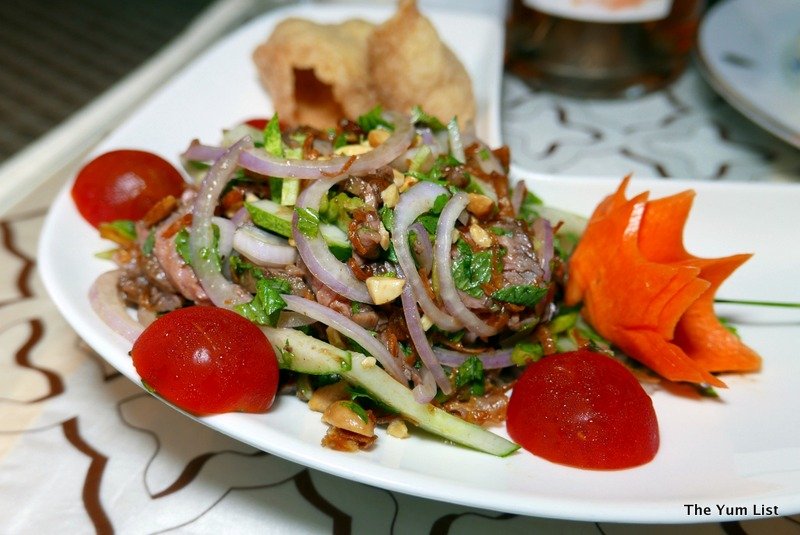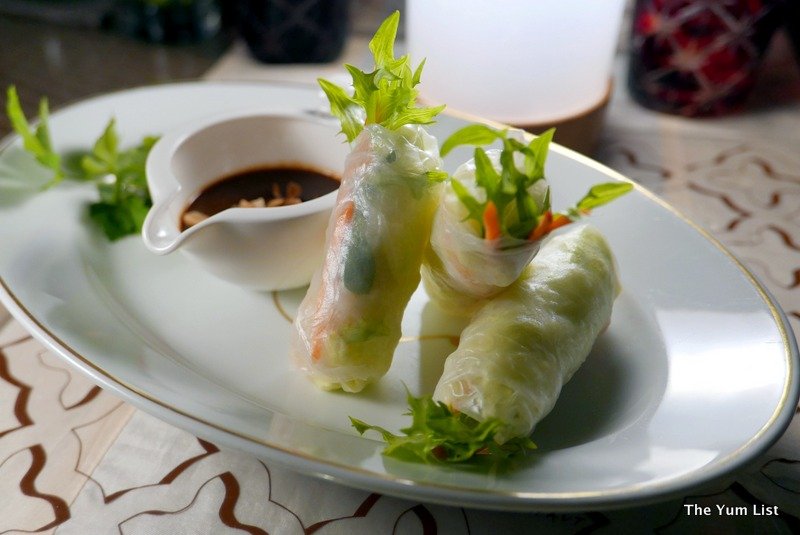 Moving from the aperitivo to starters we continue the rosé theme with a Pascal Jolivet, Central Vineyards, Sancerre Rosé ($20). I get fresh berries on nose and an elegant, clean crisp palate. It's a lovely drop for our salads and seafood.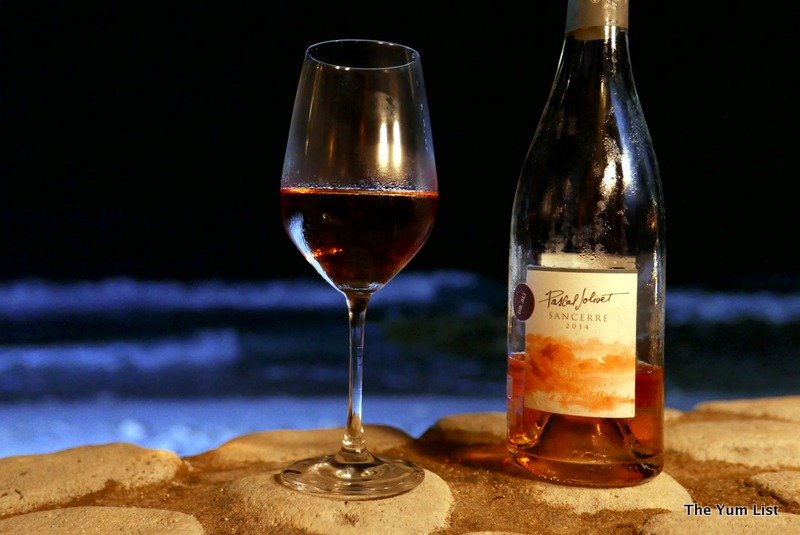 Mains at Dr Ali's
For the mains, a Bordeaux red takes my fancy. The Chateau L'Espault Martillac, Bordeaux, France, Grand Vin de Graves, a blend of Merlot and Cabernet Sauvignon ($28), might not go particularly well with the spice that's to come but it is nice drinking all on its own.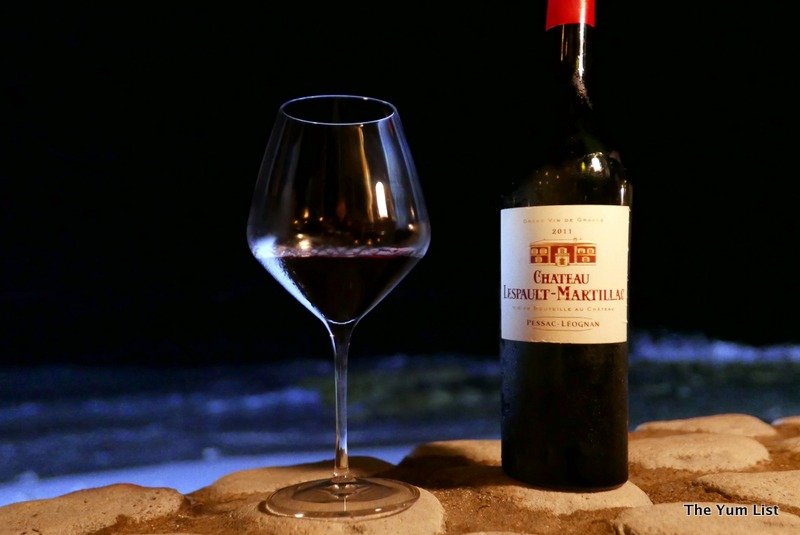 We must order something local, and as we've already eaten a shameless number of tuna dishes on this trip, we go with Kukulhu Riha ($26), a Maldivian chicken curry with local Addu spices. It's rich and creamy and soaks straight into the long grain rice that sides it.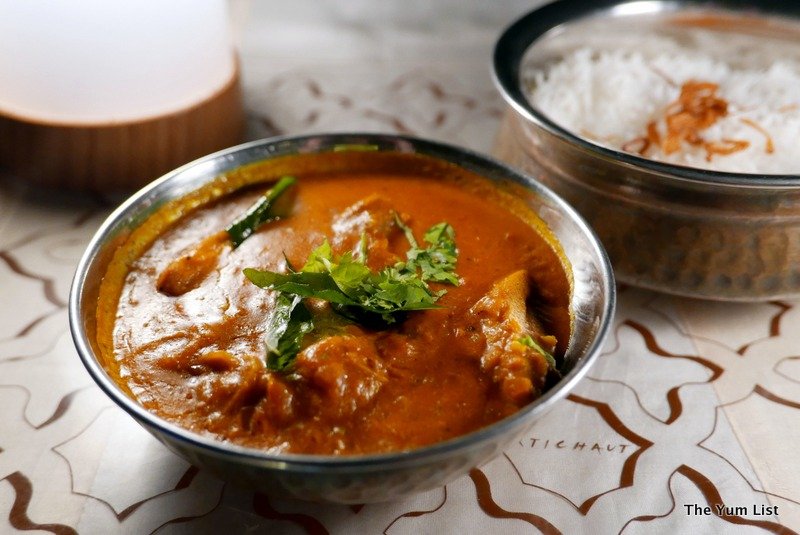 Tandoori Raan ($40), whole lamb shank braised with onion and tomatoes and cooked in the Tandoor, on the other hand, is perfect material for the naan. Three types Plain ($4), Cheese ($5) and Garlic ($4) are excellent renditions of the Indian flatbread.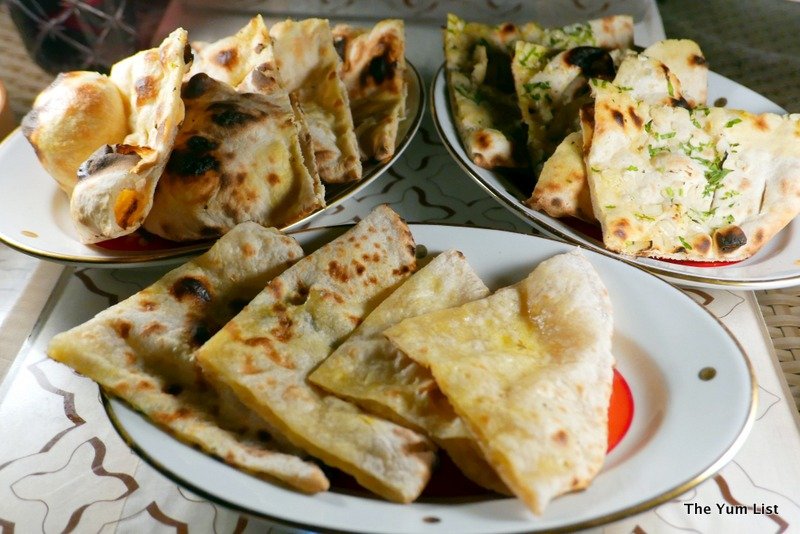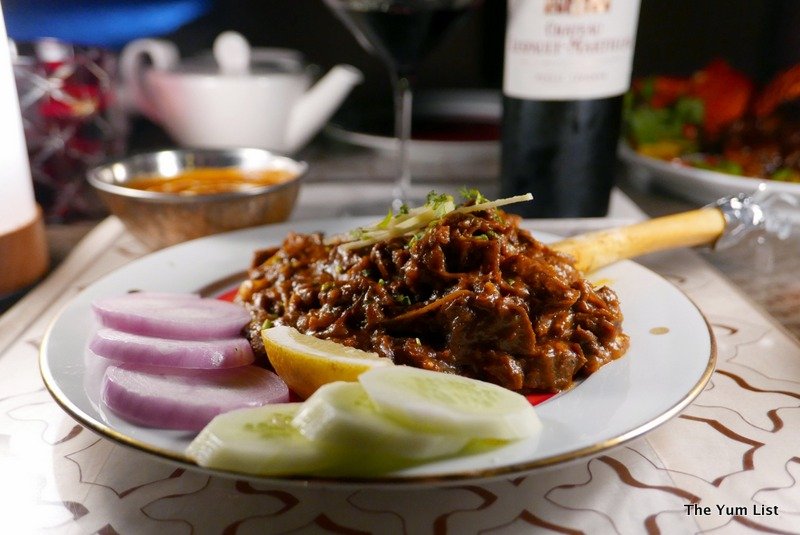 We return to Vietnam for a preparation of local lobster in the Tom Sot Me ($58). A tamarind sauce contributes a fabulous tang and is sided with corn rice and mixed vegetables. While the dish is tasty, we do feel sorry that such a beautiful local product has been covered by spice. Others disagree, but, well, essentially we're fans of simpler food.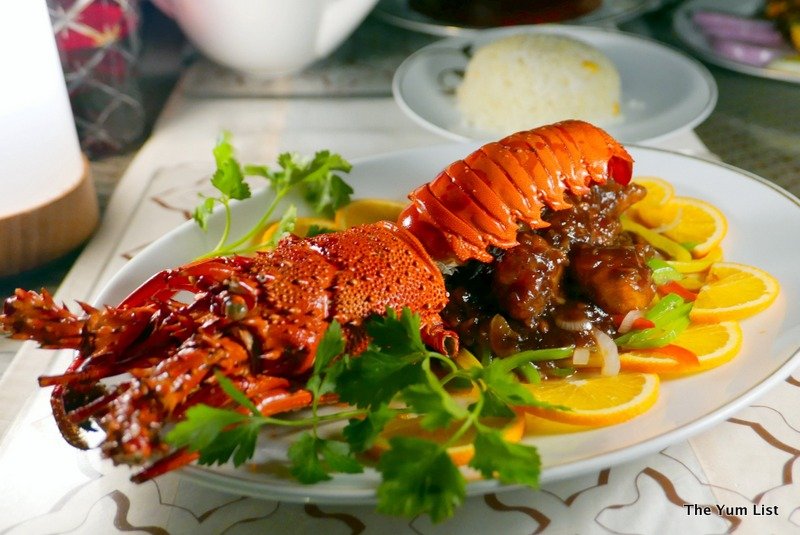 Desserts
Xoai Chien Cung Kem Tuoi ($15), mango with a caramelized top (think crème brulee) comes with a melting ball of vanilla ice cream and dragon fruit cubes. We get a taste of India in the Carrot Halwa ($14), a sweet pudding with grated carrots, whole milk, dried fruit and nuts. We stuffed ourselves earlier with the naan and curries so don't really do justice to our sweets. We'll just have to make a return visit, and perhaps begin with desserts next round…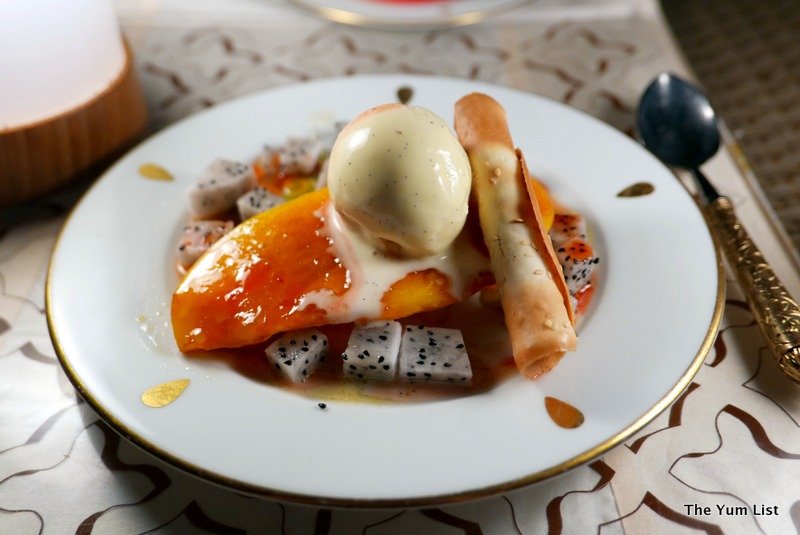 Reasons to visit: beautiful seaside tables; comprehensive menu of 'spice' cuisines; must try the Spinach Fatayer, Tandoori Raan and Kukulhu Riha.
Dr. Ali's, Spice Restaurant
Shangri-La's Villingili Resort and Spa, Maldives
Villingili Island, Addu City 28019, Maldives
www.shangri-la.com/male/villingiliresort
+960 689-7888