Words: Louise Miller    Photos: Monica Tindall
Nadodi had been on my wish list of dining venues ever since I'd read The Yum List's first review of the place a few months ago. Molecular dining and engaging nomadic cuisine are descriptions that intrigue me so the prospect of partaking in South Indian and Sri Lankan inspired dishes paired with Chilean PengWine had me eagerly anticipating a very special evening.
The Setting – Nadodi
The stylish and largely monochrome dining space announces the sophistication of its menu: dark marble floors; a suspended cluster of charcoal grey lamp shades; elegant, crisp white tablecloths topped with a battalion of gleaming wine glasses are all surrounded by a gallery of stunning black and white prints of scenes captured from around Asia and beyond.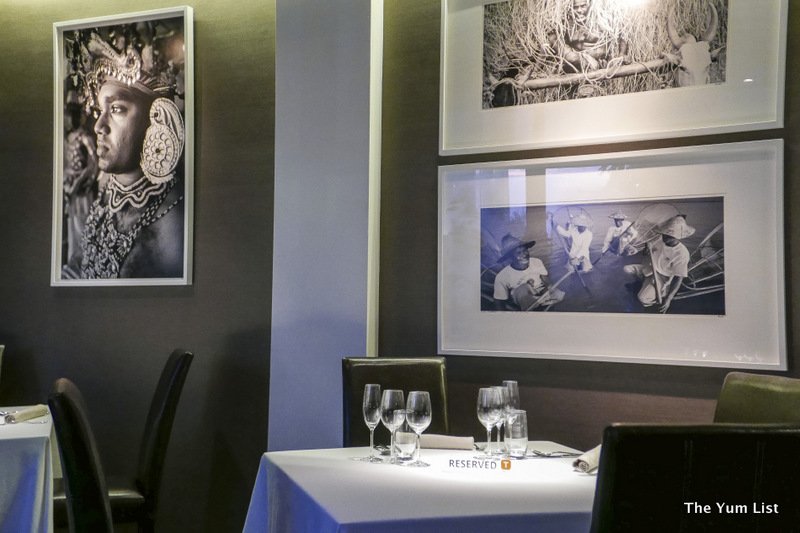 The 13 Mile Journey
It seems only fitting for a restaurant whose Tamil name means 'wanderer' or 'nomad,' that any meal enjoyed here would be likened to a culinary trail. Ours was heralded as the 13 Mile Journey and was to take us through the southern lands of the Indian subcontinent, from Tamil Nadu to Kerala and then crossing over to Sri Lanka.
Miles One to Three
Our first three miles covered a trio of appetisers that immediately demonstrated the chef's creative flair for which Nadodi is known: The first, Fermented Staple, was a delicate cone crafted from coconut and fermented rice, filled with Idli, Sambhar (a lentil and tamarind stew) and chutney. The second, Poll Puff, was a mini spherical false meringue of cinnamon spiced coconut sambol; and the third, Malayali Trade, a rectangle of pittu or ground red rice layered with coconut, atop of a chilli yoghurt and garnished with tiny drops of coconut cream and pumpkin and carrot purée. All three of these palate pleasers were utterly delightful, complex in flavour and left behind a delicious gentle slow burning heat. We happily cooled the kick with sparkling Chinstrap by PengWine 2014, which did well with the food, but also on its own as an aperitive.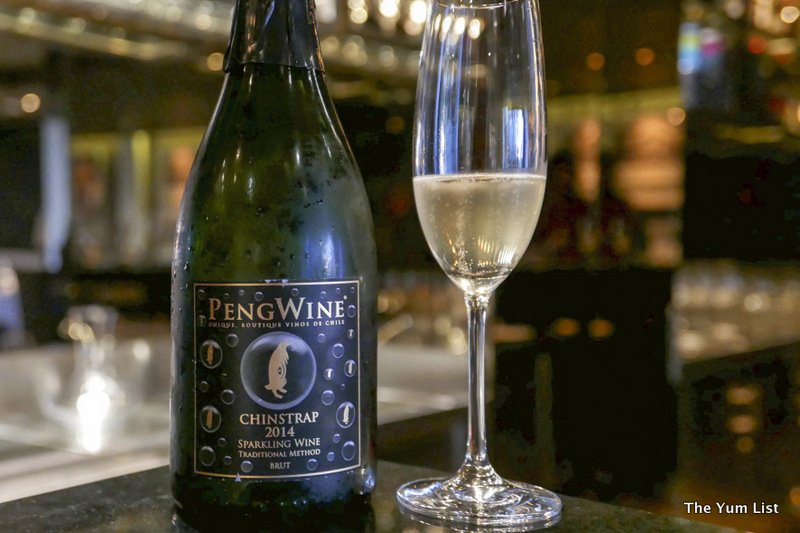 Fourth and Fifth Miles
We continued our expedition with Smoking Seeds, a semolina crusted spherical croquette of potato, smoked jackfruit seeds and tomato chutney. Following was the Red Kari – strands of preserved beetroot atop a coconut foam and dusted with dehydrated beetroot. Again, the flavours were sublime: complex, delicate and provided layers of heat on the palate. We tempered these with an unusual blend of Sauvignon Blanc and Chardonnay, the Pagos 2013.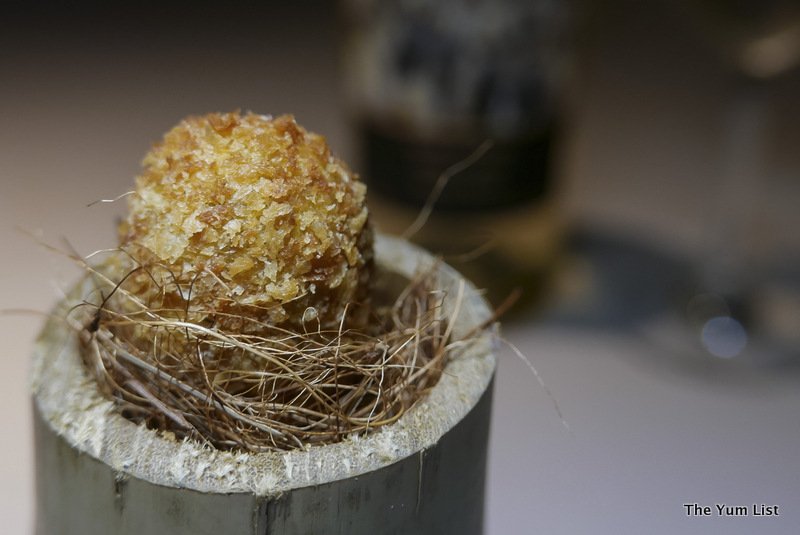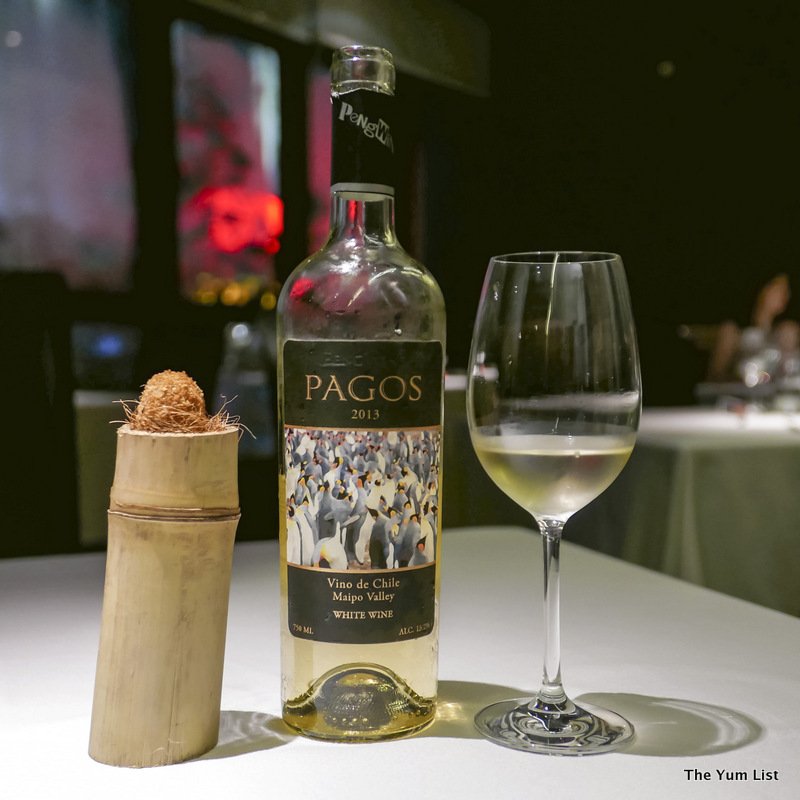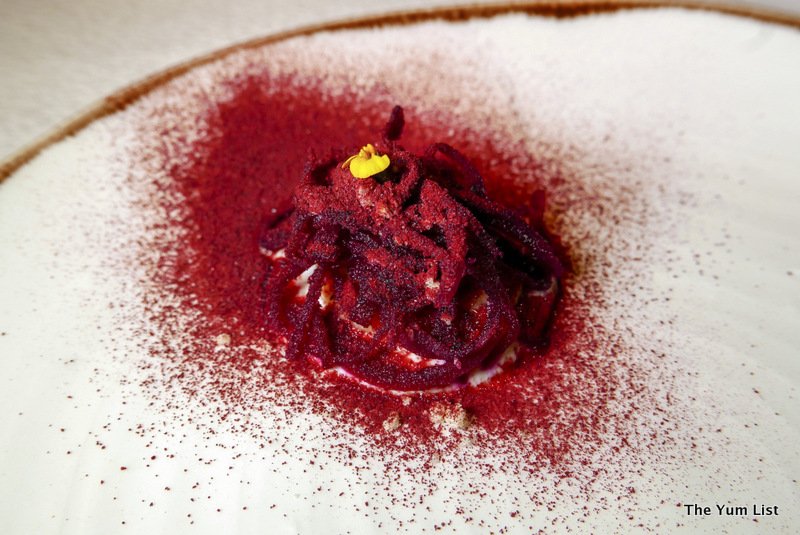 Mile Six
Our journey then progressed to Out of the Shell –  Hokkaido scallops served in their shell in a tangy spicy tomato broth. Exquisitely presented in its own misty rock pool and adorned by an aromatic coriander foam and a sprig of salty fingers (an Asian sea vegetable), the flavours and textures of this dish were heavenly.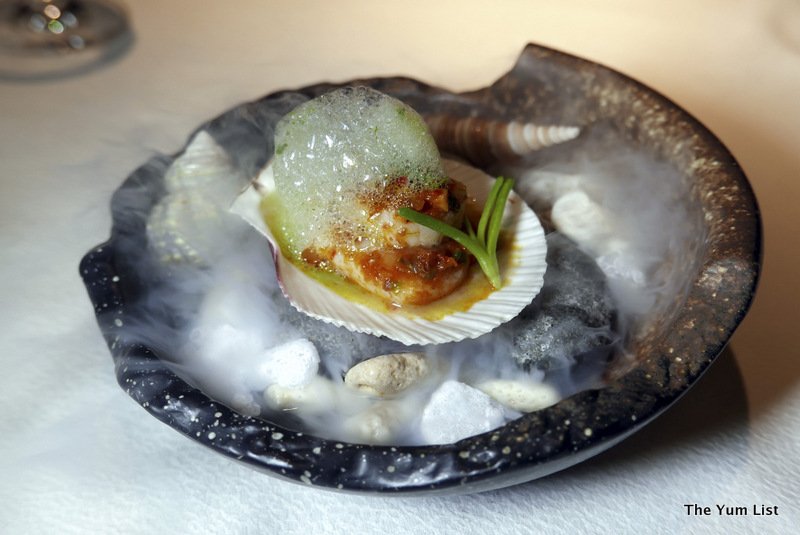 Seventh Mile
Our gastronomic trail now led us to Fishing the Backwaters, succulent barramundi served on a foam composed of vegetable broth with coconut and a refreshing centella (pennywort) salad with desiccated coconut and lime.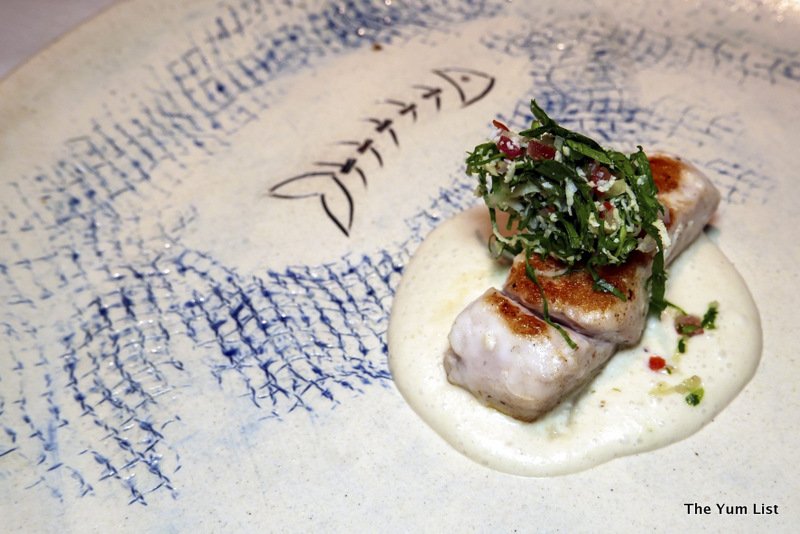 Over Half Way
Tales of Musa followed – a dish, as the name suggests, composed of all parts of musa or plantain. The stem, fruit and flower combined with lentils and desiccated coconut to create another culinary œuvre d'art.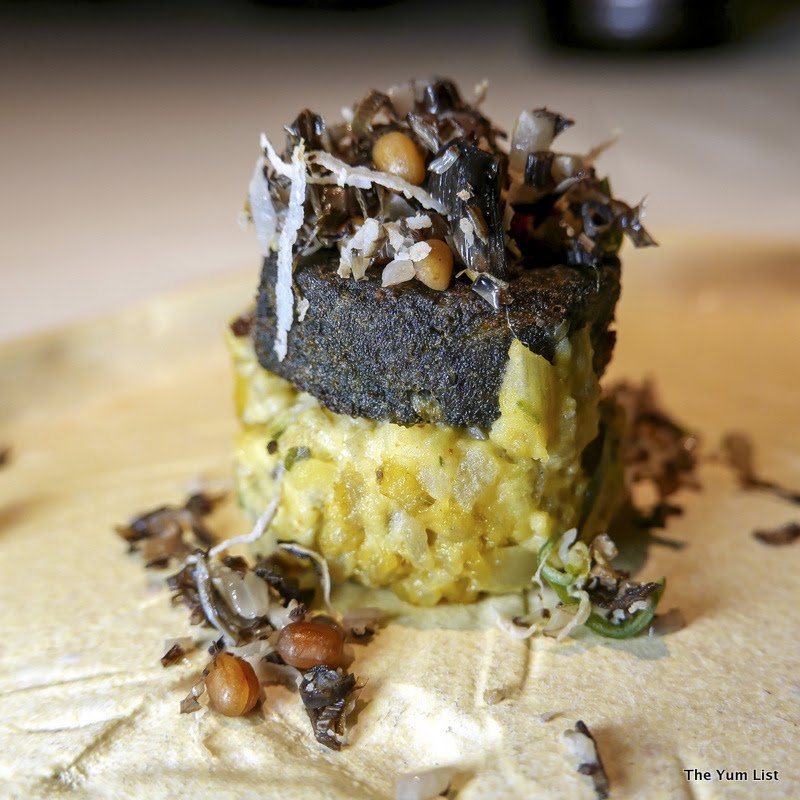 The Ninth Mile
The ninth mile of our trek saw the return of a favourite from Nadodi's first menu. The tomato broth with spiced oil is given the name Monsoon Ritual due to the fact that traditionally, it would be given to children before the rain comes. The delicious orange liquid, flavoured with Keralan peppercorns, curry leaves from Chennai and cumin seeds from Colombo was presented by the chef in a spherical glass flask and heated from below by a gas burner. This sight highlighted that what takes place in this restaurant is nothing short of culinary alchemy. This course, like the two that preceded, was paired with Magellan 2010 a blend of Chardonnay and Sauvignon Blanc, which provided a refreshing, crisp contrast to the warmth of the subtle spices.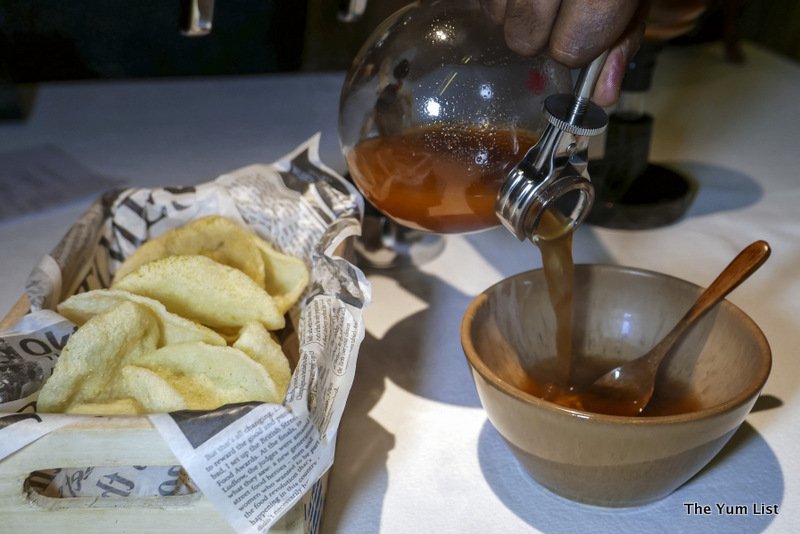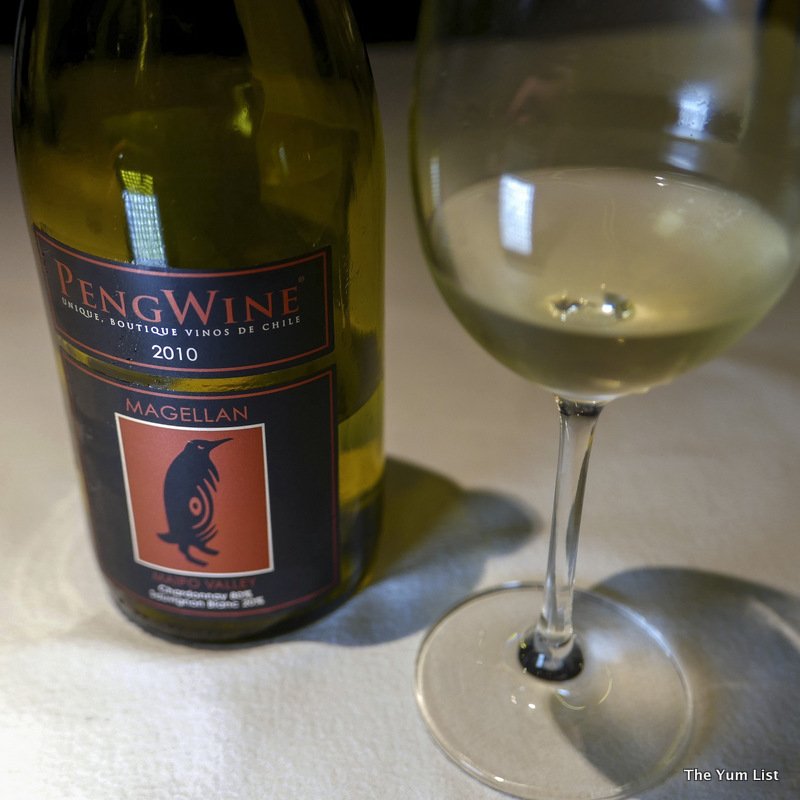 10 Miles In
I wondered if the tenth mile, Silence of Our Lamb, was so named not for the famous movie or for the effect it has on those fortunate enough to eat it. It certainly silenced us both for a while. The succulence of the meat is attributable to the cooking process – 45 minutes sous vide at 65 degrees and the toothsome flavours of the curry leaf and fennel sauce combined with a curry leaf soot provided a tasty contrast to the meat that had us both in raptures.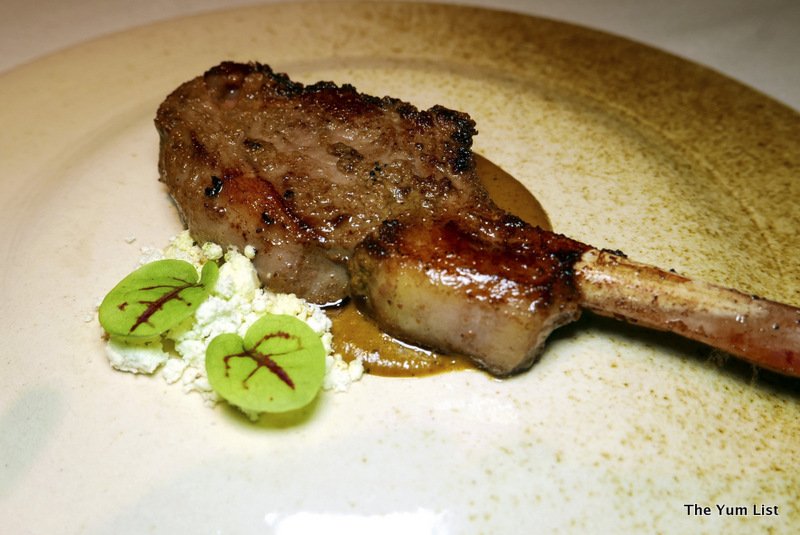 Eleventh Mile – On The Home Stretch
Our final savoury dish, The Strings, was presented in a layered bowl that when taken apart at our table, revealed Idiyappam (or string hoppers), and a Lobster Truffle Sodhi. The golden coconut and turmeric sauce was a perfect partner to the sweet and juicy lobster and earthy truffle slithers. We combined all of the components and savoured every mouthful.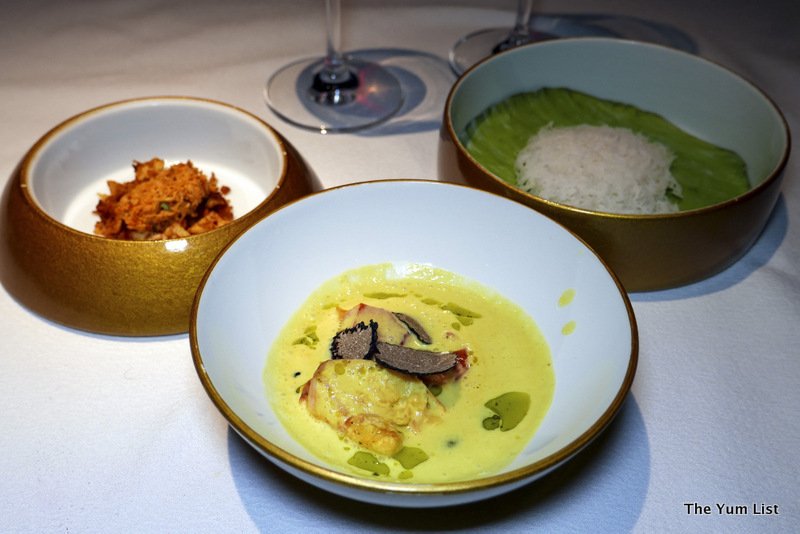 We enjoyed a couple of red wines through the last two dishes and with the desserts that followed. These were the Humboldt 2009 Cabernet Sauvignon and Cabernet Franc and the Rockhopper Cabernet Sauvignon and Carménères. Proving a thoughtful pairing by sommelier, Dinesh Kumar, guests had the opportunity to discover how wine and food can work together resulting in very different outcomes. The first served to cool and soften the palate, while the second brought out more spice in the curry.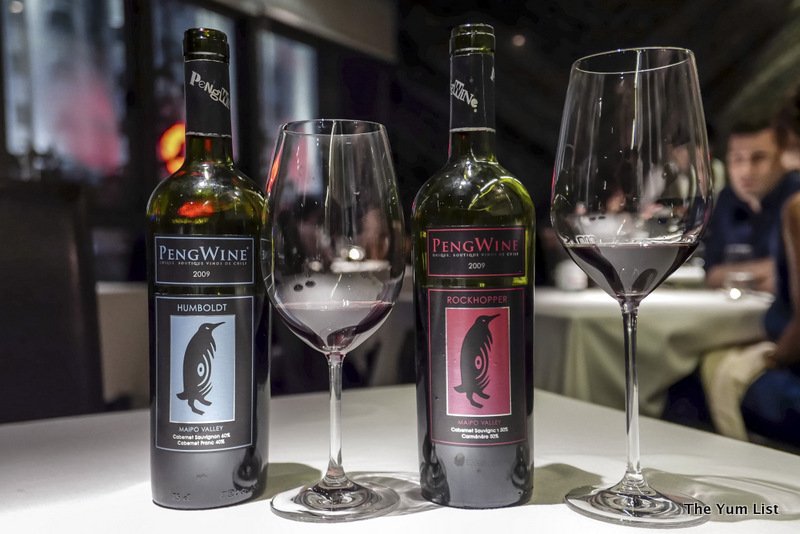 The Finish Line
As we approached the finishing line, we were served Kandy Tea Story, a chocolate financier soaked in tea and bedded on a semolina and cardamom sand. Lastly, and possibly our favourite, Mind of Coconut brought a creamy quenelle of coconut on a base of crushed iced apples (sea coconut) and jaggery (cane sugar): a sweet, soothing and cooling final destination.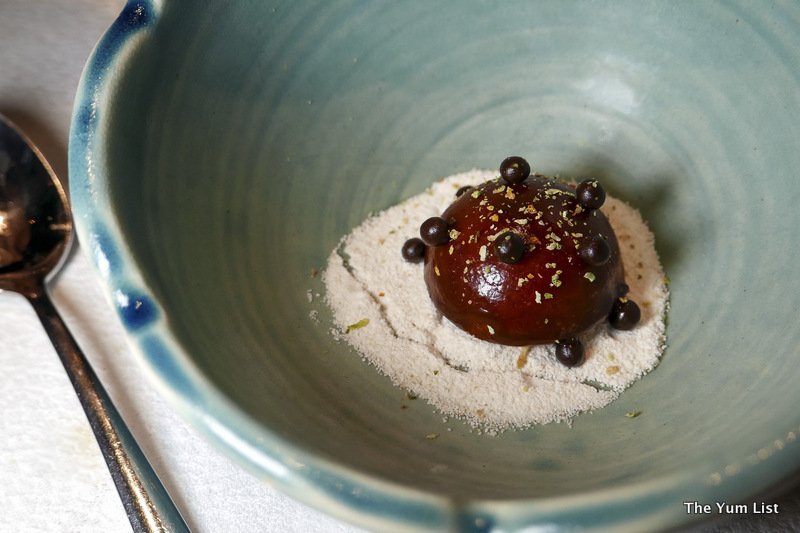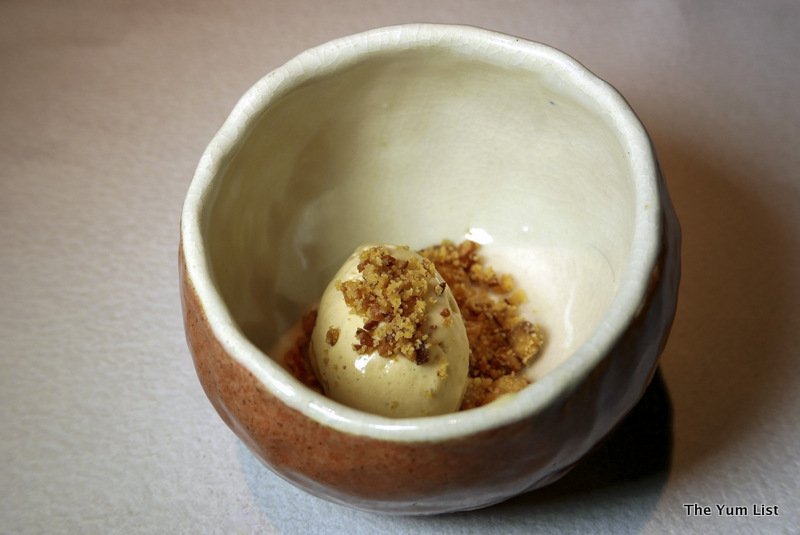 The 13 Mile Journey at Nadodi certainly lived up to my high expectations. I was so very impressed by the artistry and finesse evident in the flavours and presentation. Not only that but to enjoy such a wonderful meal with the great wine pairings provided by PengWine and orchestrated by master sommelier, Dinesh Kumar, in the fine ambience of this venue's stylish dining room greatly enhanced the experience. I am sure it will remain one of the most memorable meals of my time in Kuala Lumpur.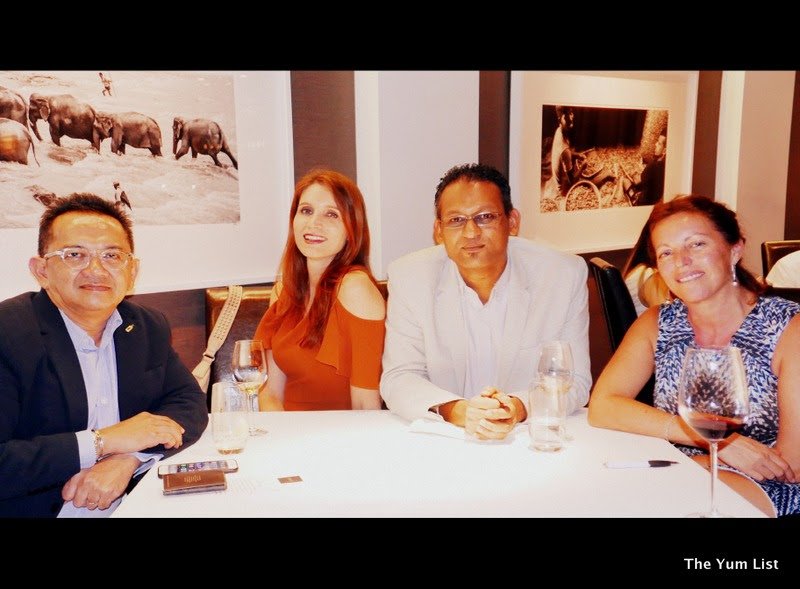 The 13 Mile Journey 2.0 is priced at RM410++ with an additional RM260++ for wine pairing.
Reasons to visit: innovative fine dining – excellent food with too many highlights to mention individually. Attentive service and a wonderful setting.
Nadodi – Engaging Nomadic Cuisine
183, 1st Floor, Jalan Yap Kwan Seng, Mayang
Kuala Lumpur 50450,
Malaysia
www.nadodikl.com