Monica Tindall
Four generations of the Sartori di Verona family have built a story rich in character, beautiful in setting and steeped in tradition. Great grandfather Pietro first nourished the idea of growing his own wine from the desire to serve the devoted clientele of his trattoria only the best Rosso Veronese (as it was so named back then). Purchasing his first vineyard in 1898 in Negrar, the narrative began.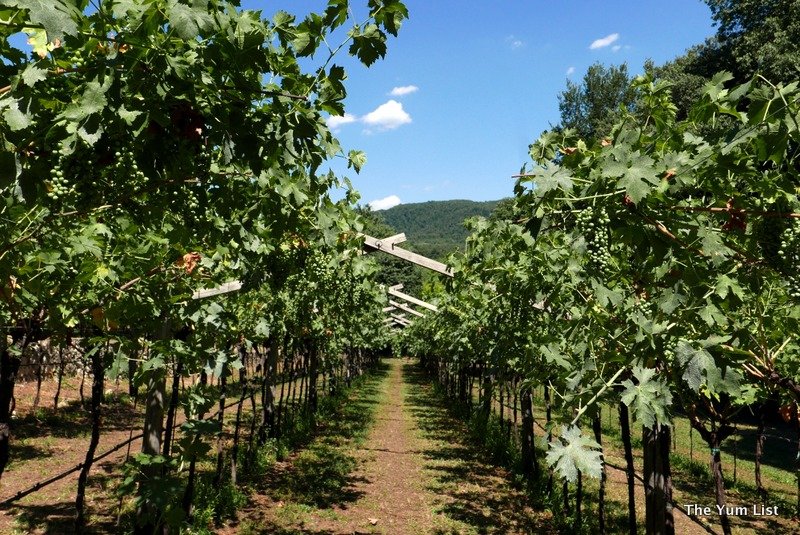 Sartori di Verona, Fourth Generation
Over a century later, Sartori di Verona has grown into one of Italy's most revered wine houses. Famed for bringing Italian wines to the world, nearly 80% of the company's bottles end up overseas. The beautiful family-owned estate is set amongst the verdant hills of Valpolicella, just north of Verona, and is run today by great grandson, Andrea Sartori. Surrounded by wine, olive and cherry trees, The Yum List gets a personalised tour of the family business, and a taste of some of its most famous wines.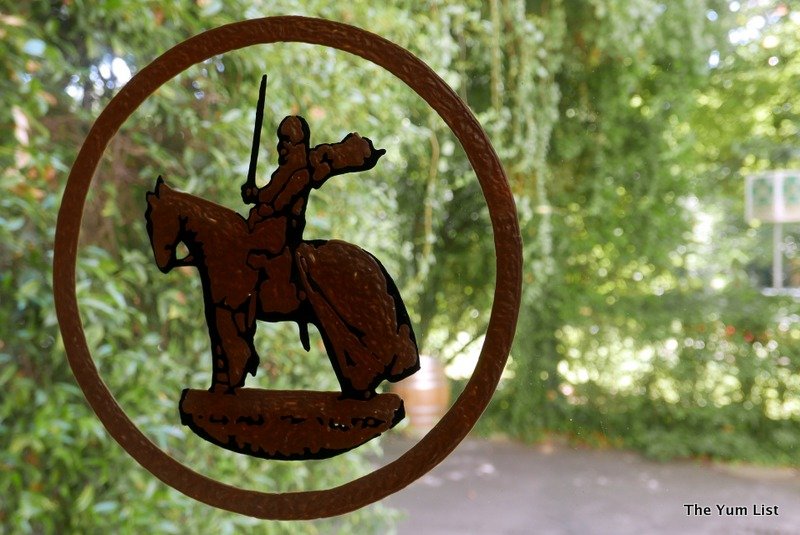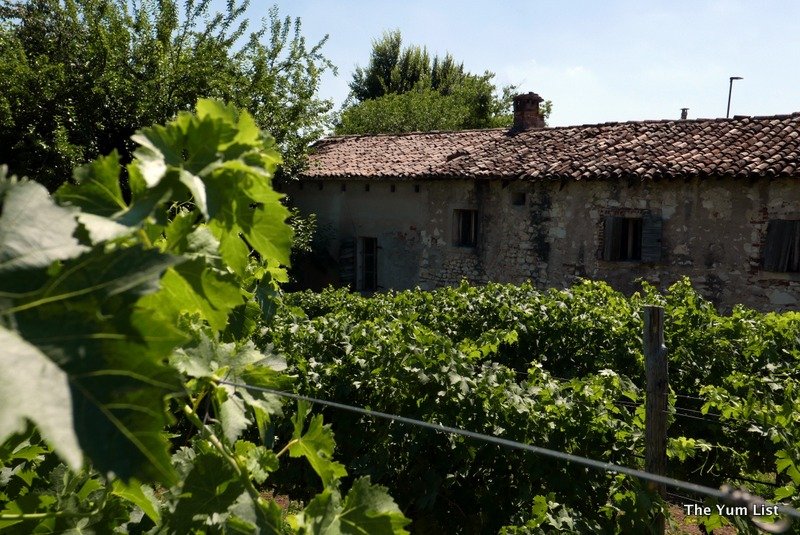 Andrea Sartori is all you imagine a wine mogul might be: elegant and charming with an inexhaustible joie de vivre. He tells that he fell in love with the wine industry first by the people and then by the product. Bearing witness to many a bold character in his early years when his parents hosted social gatherings he was intrigued by the social aspect of wine. Later he grew to appreciate the product.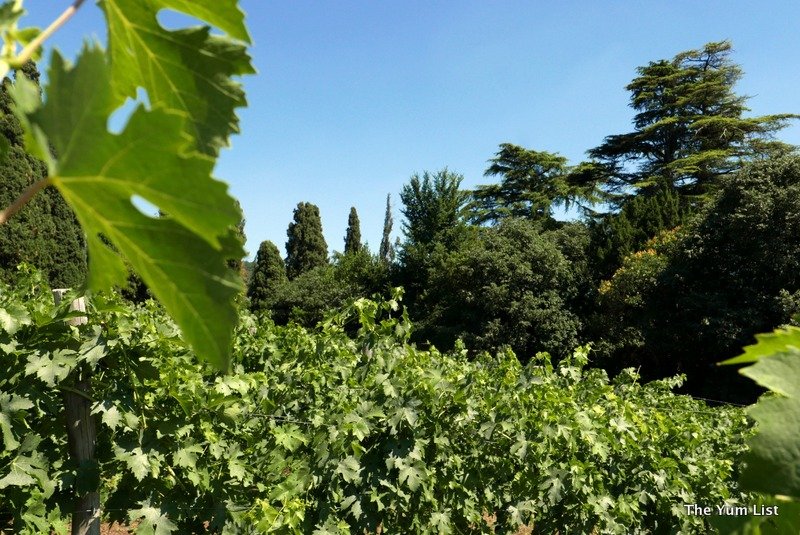 Being a name that represents the romance and history of the area, Sartori di Verona remains faithful to a more understated style of wine, one that is graceful and timeless. With a desire to reach people through the pleasure of drinking wine, they aim to supply a product that is food friendly and value for money and quality. A private tasting takes us through some of their key drops.
Sartori di Verona, White Wines
Coming from a region just south of Veneto, Sartori's 2016 Pinot Grigio Arcole DOC is young and fresh. Fruity and light with a nice minerality it's considered an aperitivo wine and goes well with food.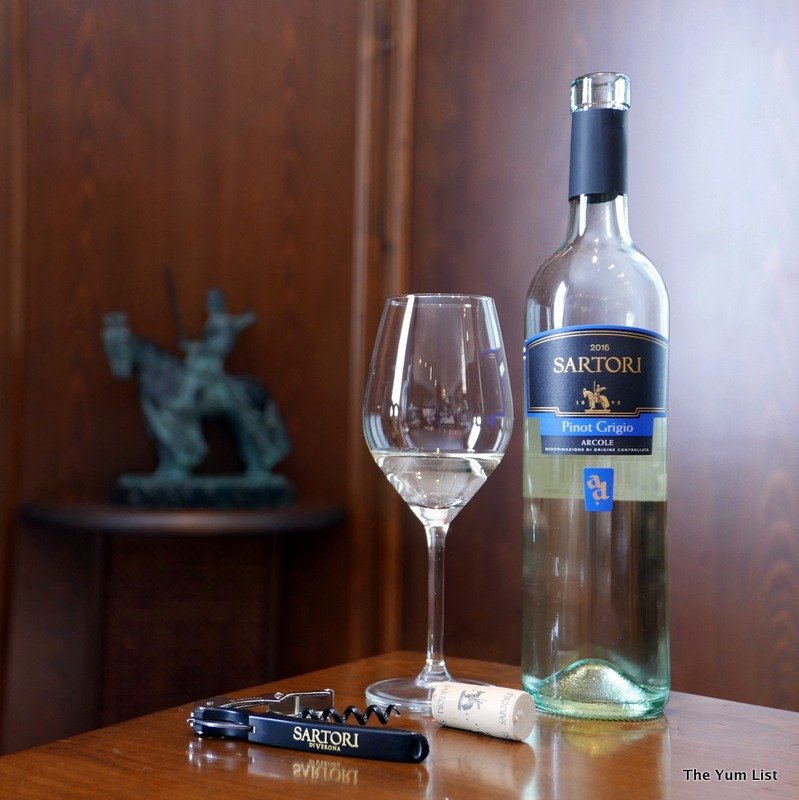 Soave Classico DOC 2016, pale straw in the glass, displays whispers of white peach on the nose. It too does well as an aperitivo and also goes well with pasta and fish. Similar to the pinot grigio I imagine sipping it from a chilled glass on a flower bordered terrace in the summer.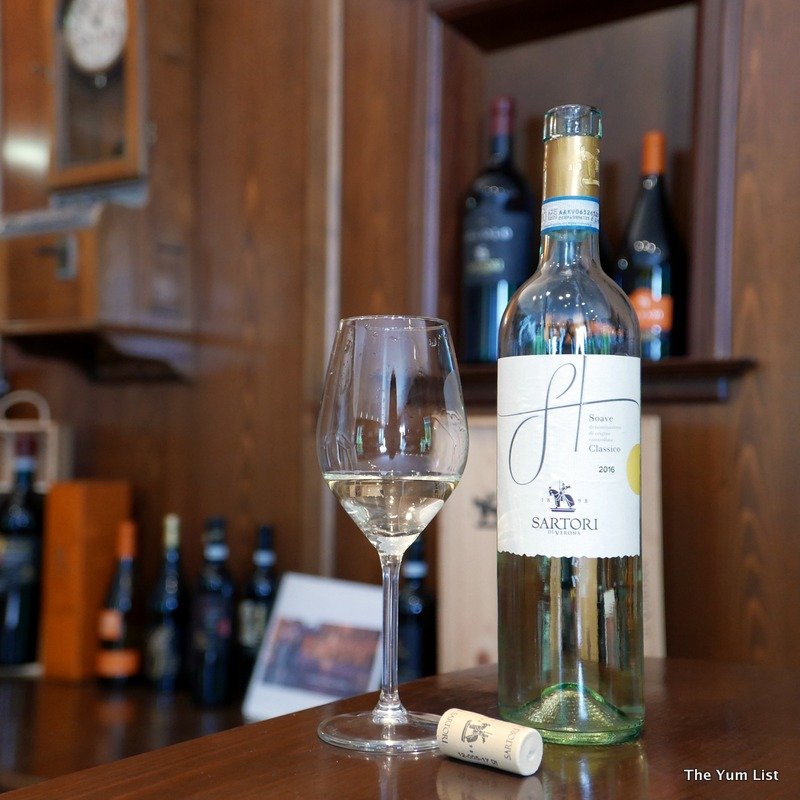 Named after Regolo Sartori's wife, Marani 2015 Bianco Veronese IGT is something a little different. Using some of the techniques used on red wines, grapes are dried for a month and some of the wine is matured in barrels and the rest on stainless steel, and is blended just before bottling. The colour is a little more golden than the first two whites, and lovely aromas of honey, apricot and dried pineapple tease the nose. It's sweeter on the nose than it is in the mouth and a good body and nice long finish goes out with a hint of minerals. Indian food would do well with this and I'm already hungry thinking of trying it with a good butter chicken.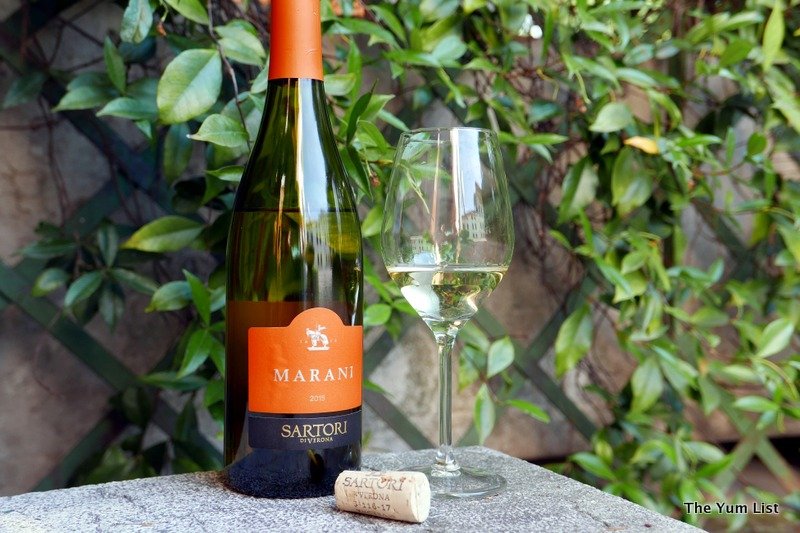 Sartori di Verona, Valpolicella
Our fourth wine moves from white to red with a name that Verona is known for. I Saltari, Valpolicella Superiore DOC 2012 is a blend of Corvina Veronese, Rondinella, Corvinone and Croatina. The production comes from vines up to 40 years old covering only 18 hectares and have a very low yield. This wine spends up to 14 months in small barrels and produces an elegant product with great acidity. The bouquet is complex with dried flowers and hints of tobacco and leather. Good structure and gentle tannins make a great pairing for rich pastas and grilled meats. This is very easy drinking.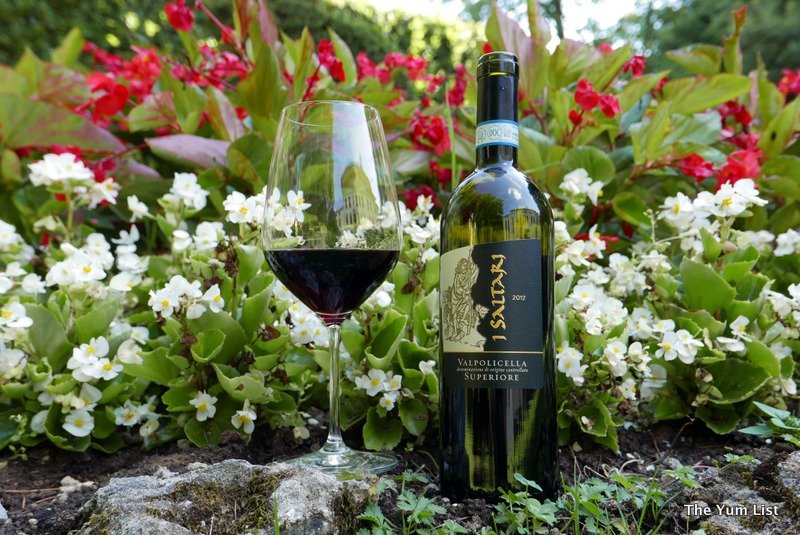 Regolo Rosso Veronese IGT 2012 is 100% Corvina Veronese (the most important grape variety of Verona) vinified with the ripasso method. It's a style in between Valpolicella and Amarone. Once the fermentation of amarone is stopped and the wine removed, the wine for the Regolo Rosso Veronese is poured over the top of the skins remaining in the fermenter. It's rich and sugar persists so a second fermentation begins. The remains of the amarone give their touch to the Valpolicella but without the alcohol. The fruit sensations are warmer, it's smoother slightly, sweeter somehow. The palate is velvety and pleasant. I'm thinking roast duck noodles or char siew would be a fab pairing.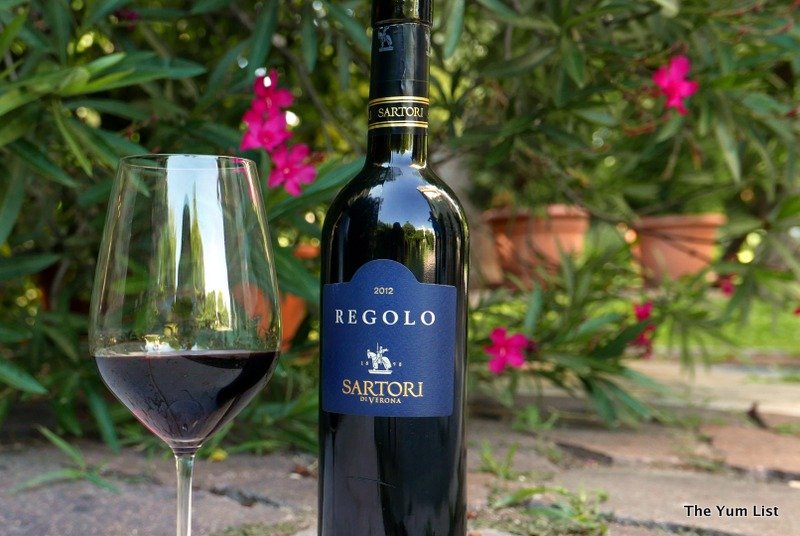 Sartori di Verona, Amarone
The first of three Amarones that we try, the Reius Amarone della Valpolicella Classico DOC 2011 is composed of Corvina Veronese, Corvinone, Rondinella and Cabernet. It has a whopping 15% alcohol and is made in traditional style with grapes dried for about three months and aged in big oak barrels for three years. Oven baked plum, dried flowers, leather and wood sensations are immediately evident, and, given a bit of air, it opens up to cacao powder and coffee beans. Its velvety body and suggestion of spice in the finish would do well with rich stews and aged cheeses.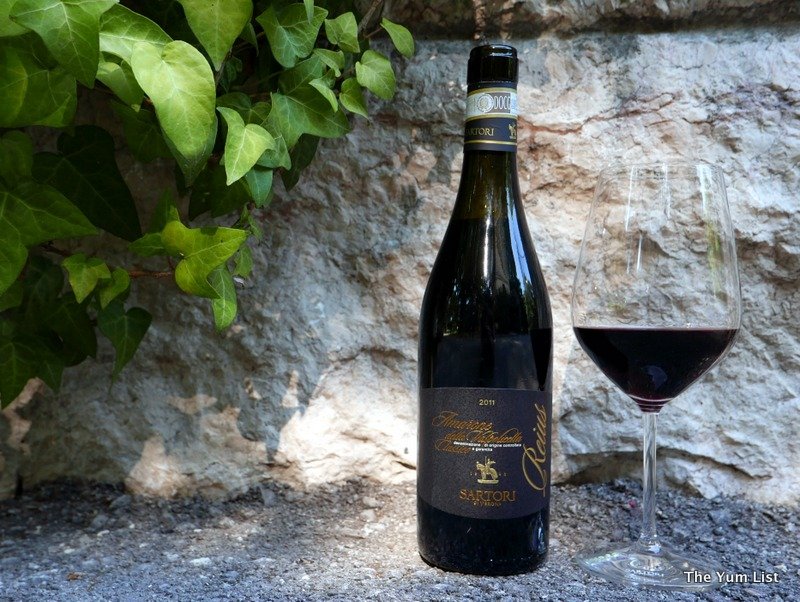 The I Saltari range is named after mercenary vineyard guardians, "saltari" from the 16th through the 18th centuries who were employed to protect the yield from thieves. Mirroring this stand for nobility is the winery's dedication to preserving tradition and conveying the vineyards' distinct terroir. Amarone della Valpolicella DOC I Saltari 2010, a deep ruby red, wafts aromas of herbs such as sage, dried figs and morello cherries. Although it's deep and dark there's still a freshness to it making it a fine companion to game meats and mature cheeses.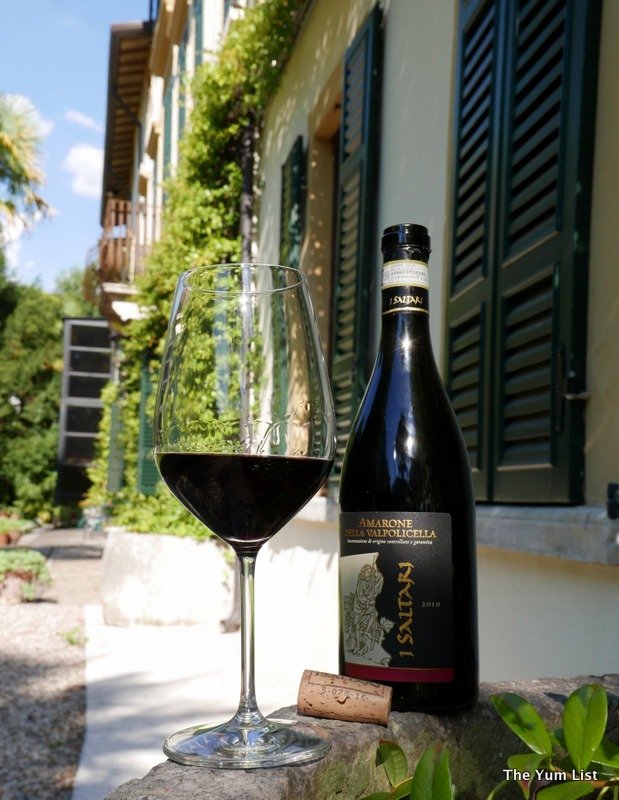 Climaxing our tasting, we sip on the Corte Brà, Amarone della Valpolicella Classico DOC 2009 (a very good year), which is made from a carefully selected crop from the northern hills of Verona. It's more earthy, elegant and unaggressive. The drying process allows the tannins to be very round. It's pleasant, rich with fruit and powerful. But, beware, as good at this gentleman tastes it has a whacking 15.5% alcohol. Two glasses is enough. Please share this bottle with a good friend.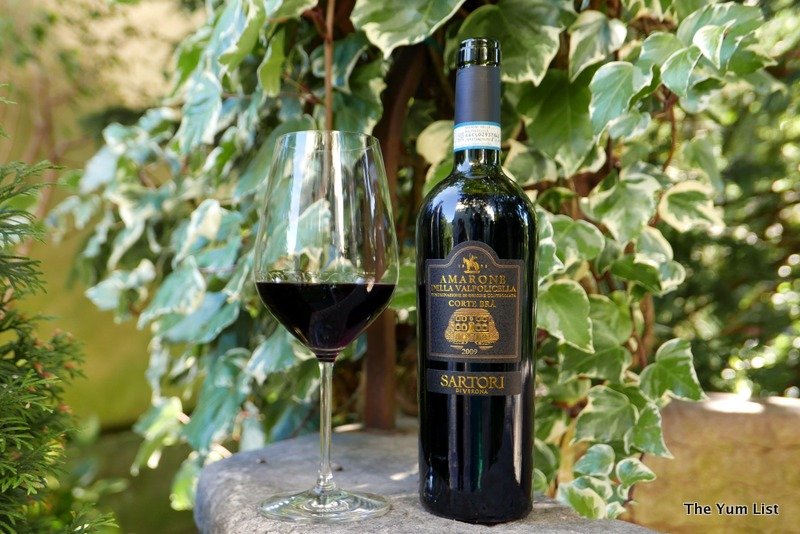 Following my own advice of sharing with good company we linger over this last bottle with our new friend Andrea Sartori. Now briefed on the history of the family business I ask what the future might hold. Andrea laughs that they've "lasted four generations of crazy people and we're still here." And, so it is, the tradition, the personalities, the stories, the love of wine and the gusto for life lives on.
* All of the wines we tasted from Sartori di Verona are available in Malaysia! Contact the team at Dionysus Asia for more details.
Sartori di Verona
Casa Vinicola Sartori S.p.A
37024 Negrar in Valpolicella (Verona)
Italy
02813140239
www.sartorinet.com
Instagram @sartoriverona
Dionysus Asia
www.dionysusasia.com
+6 03 6258 3530
[email protected]