Monica Tindall
Moving from virtual to reality, the team behind the online coffee and brew equipment retailer, Bean Shipper, now has a physical space, Blaq Coffee Store. Encompassing both a retail section and a café this is great news for coffee lovers who want to try out beans and various brewing techniques before purchase. Founder, Kai Bin Tan, fondly refers to it as a "playground for coffee lovers and home brewers."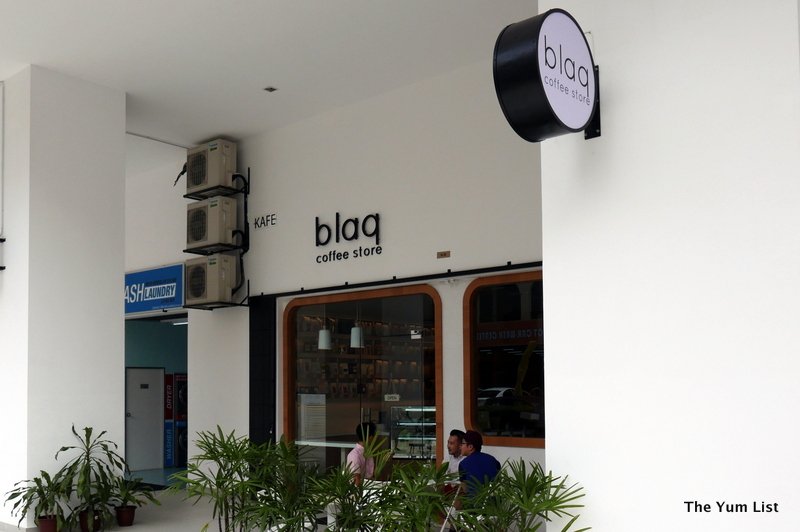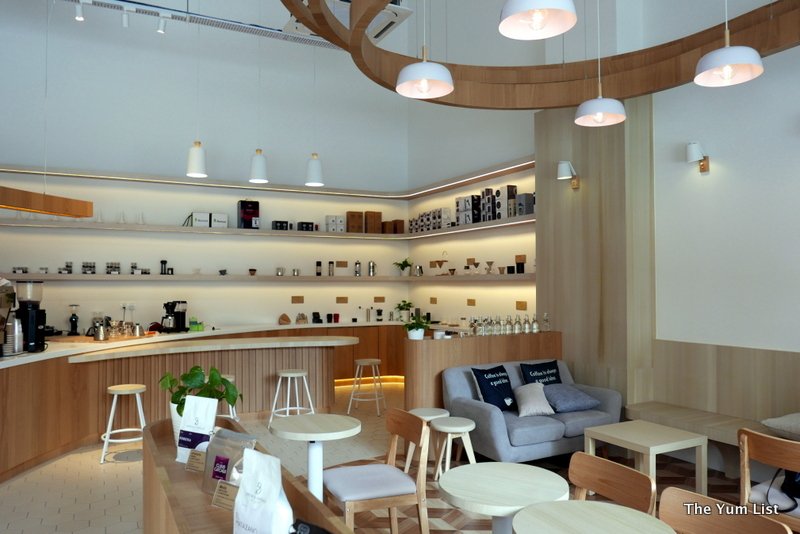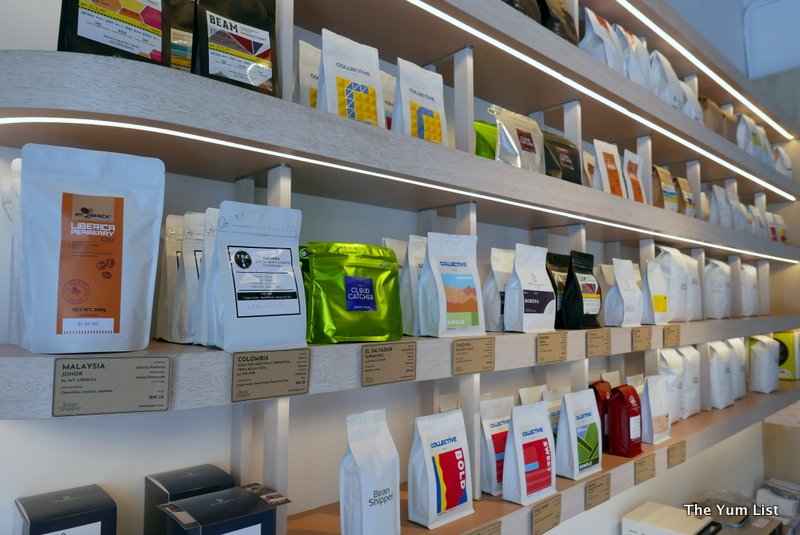 Retail
Coffee Beans
We love that the concept has been unwavering since day one: that is, a focus on international beans, but ALL locally roasted. Tan has been instrumental in promoting the local roasting scene in Kuala Lumpur through his steady support of Malaysian suppliers, and it's great to see a space where drinkers and roasters can now meet.
The most gratifying thing for Tan since opening is that he actually gets to meet customers and roasters face to face, have a chat with them, and get to know them personally. His enthusiasm (or maybe it's a caffeine buzz) for the industry is contagious, and as he speaks we can't help but get swept up in this energy.
At least ten types of coffees (the day we visit there are 16) are available for retail sale at any one time, with even more being found on the website. Beans come from all corners of the globe – South America, Africa, Asia and there's even Malaysian grown beans too!
Peaberry beans by My Liberica catch our attention as they're actually grown in Johor. It's a single origin, medium roasted peaberry coffee and is ideal for filter brewing. Seems the gusto transmission goes both ways, and Tan, seeing our eagerness for all things local, says, "Let's try some!" Clear notes of jackfruit are present with some floral notes such as jasmine and a subtle honey sweetness. The profile is quite complex and I'm delighted to have this unique tasting this morning.
Coffee Equipment
Coffee equipment at Blaq Coffee Store is specially selected for the home brewer. French press, Hario V60, Cores gold plated beauty and a stainless steel Kinto are some of the tools currently on the shelf – with plans for more to come. A number of hand and electric grinders in different sizes are available too, even including one that is travel size.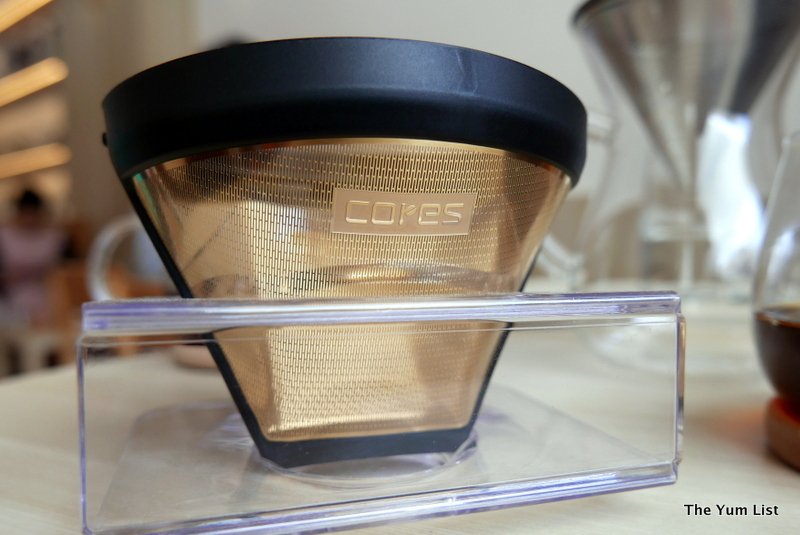 Upcoming events will include a brew-your-own session enabling customers to try various brewing methods. Those new to coffee making can try out the tools, and those who want to try something that they don't already own can test out a new machine. Cupping sessions are in the works as well.
The Café
Coffee
Of course, the number one item on the café menu is coffee! This comes in all of its glorious forms from the house brew, to espresso-based beverages and filter coffee (RM12). To mix things up hot chocolate and tea are also on the list. Chocolate buttons are melted together with milk to make the hot chocolate, and tea is from Roleaf, also a local supplier.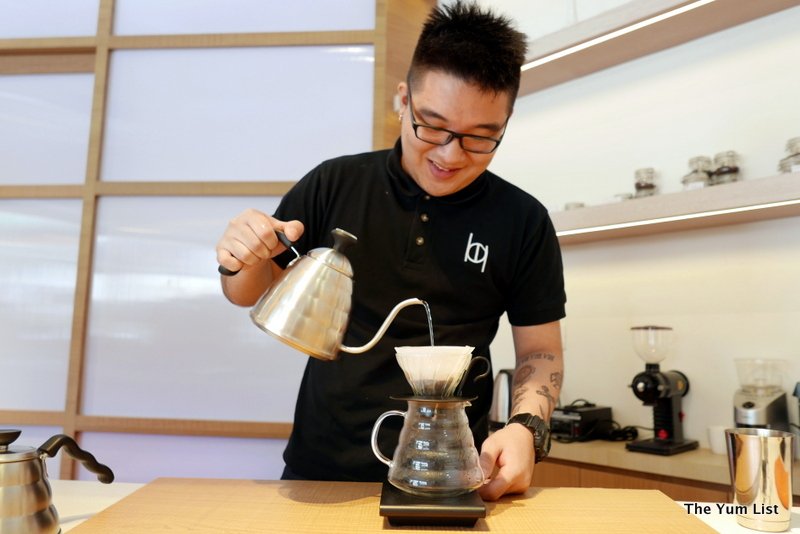 It's early morning so we've opted for coffee with milk (RM10), which is made expertly. The beans used for espresso and filter coffees change frequently. It's not only so Blaq Coffee Store customers can try new things, but also for the team – they love experimenting and trying new blends.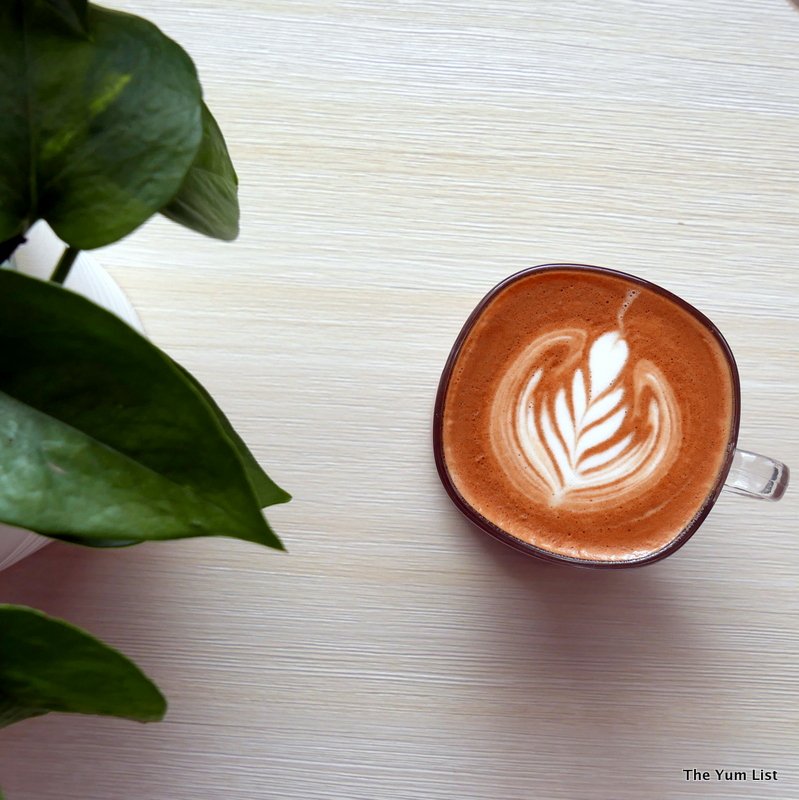 Light Bites
Sandwiches are supplied fresh daily and are so popular that they are often sold out before mid-afternoon. We try the Rib Eye Steak (RM10) and Egg (RM9). Fantastically crusty and spongy baguette, with generous fillings, are served on wooden boards. The bread is truly a highlight. Both fillings are delicious (the beef is particularly yum with a nicely grainy mustard giving it a tang), but the bread, oh the bread – I could happily eat it on its own.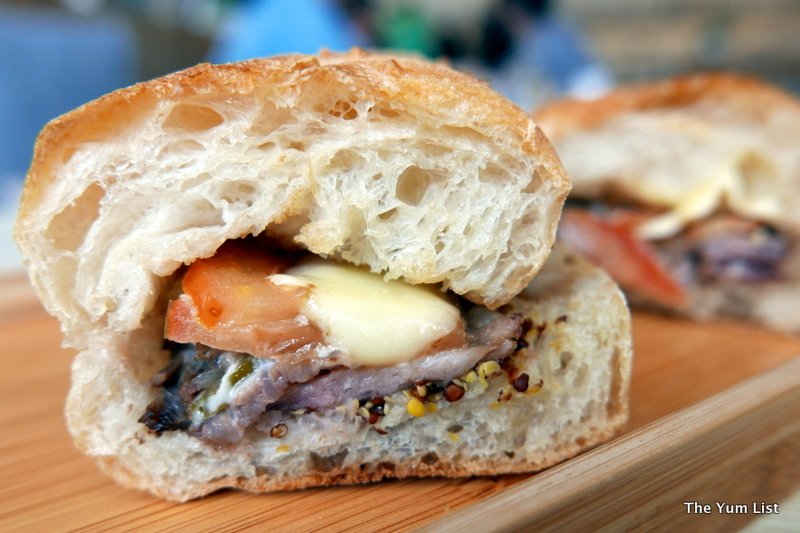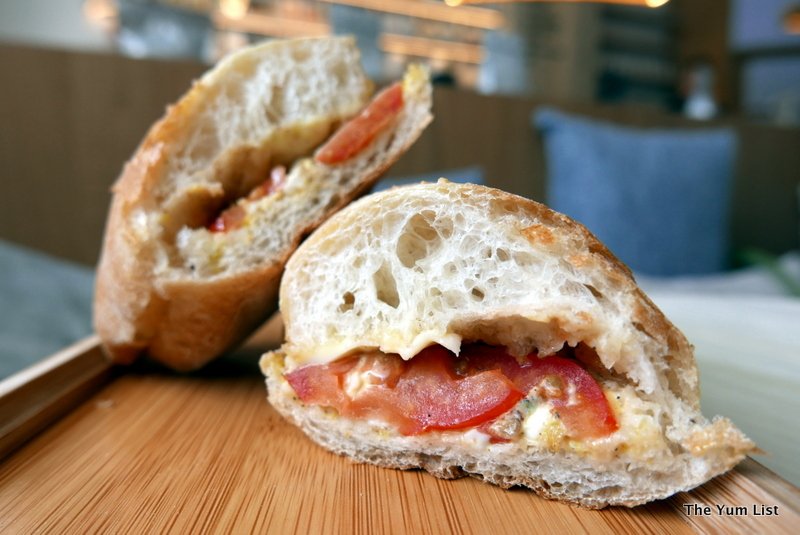 Sweets
A couple of home bakers supply something sweet and The Blaq Coffee Store team have chosen cakes to complement the coffee. We try the Blueberry Cheese (RM10), Carrot (RM10) and Tiramisu (RM11). All seem reasonably priced for the portion and do indeed go well with our hot beverages. Our favourite, though, is the carrot cake, which is a simple recipe allowing the coffee to shine, and is wonderfully moist with a great cream cheese icing.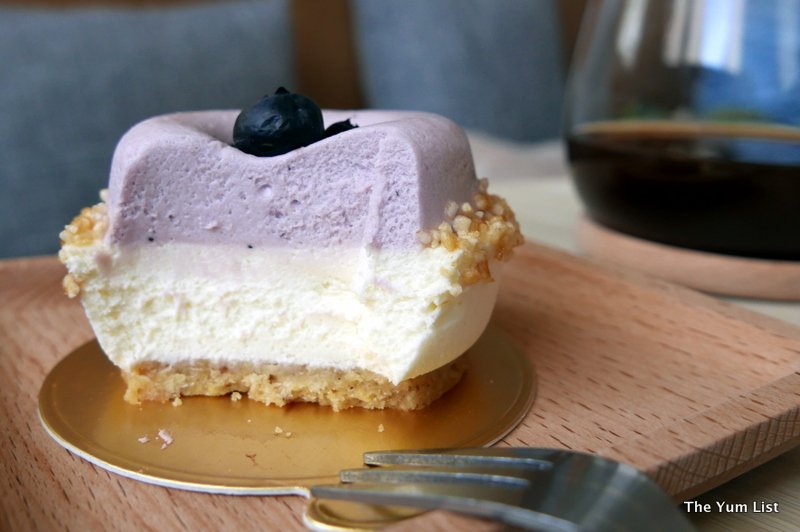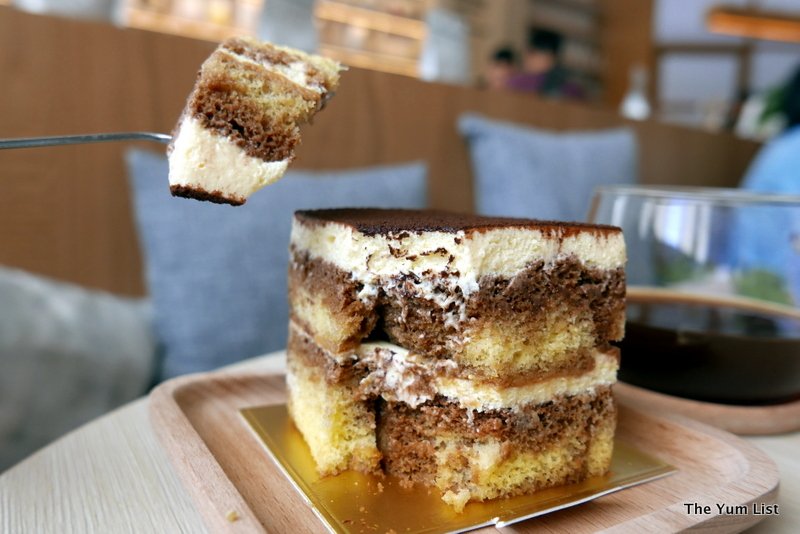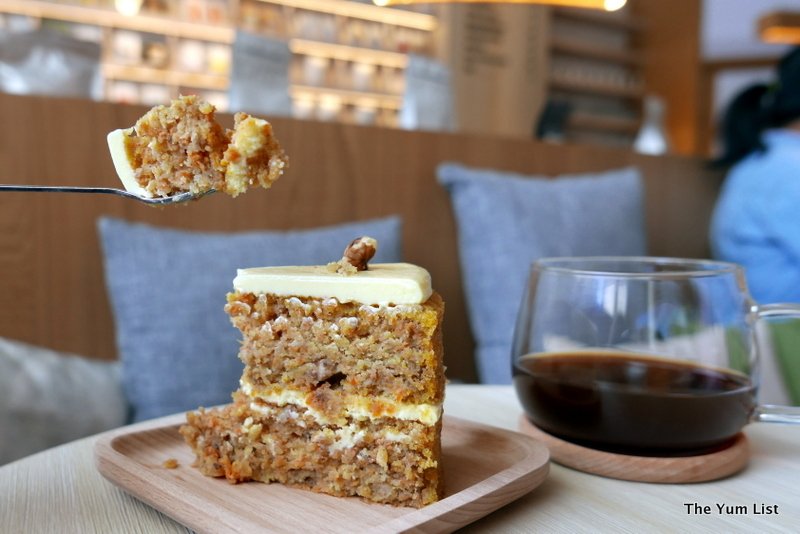 Tan leaves us with some final words to encapsulate his passion, "What I know, is that I really like coffee," and so do we!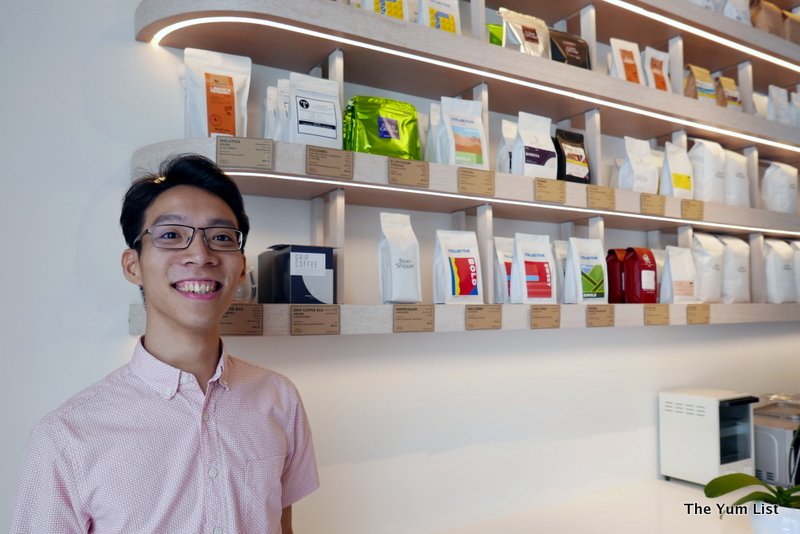 Reasons to visit: an extensive range of coffee beans all roasted locally; coffee equipment for all methods of home brewing; baguette sandwiches are delicious too.
Blaq Coffee Store
G-30 Shamelin Star
Lorong 6D/91
Taman Shamelin Perkasa
55100 Kuala Lumpur, Malaysia
@blaq.coffeestore
+6 018 225 6946
www.facebook.com/blaq.coffeestore/