ChoCha Foodstore
Words: Shaun Humphries    Photos: Monica Tindall
Living so far from our home in Canada, we don't get many visitors to KL. But, for the few brave souls that do make the 25-hour trip (for example, our lovely parents), it's always great to have an exciting restaurant to show off what Malaysian food has to offer. Writing for The Yum List the last couple years, I've got a few of those reliables now programmed into my Waze. And, thanks to our recent Thursday night visit to ChoCha Foodstore, I have one more to add to my list.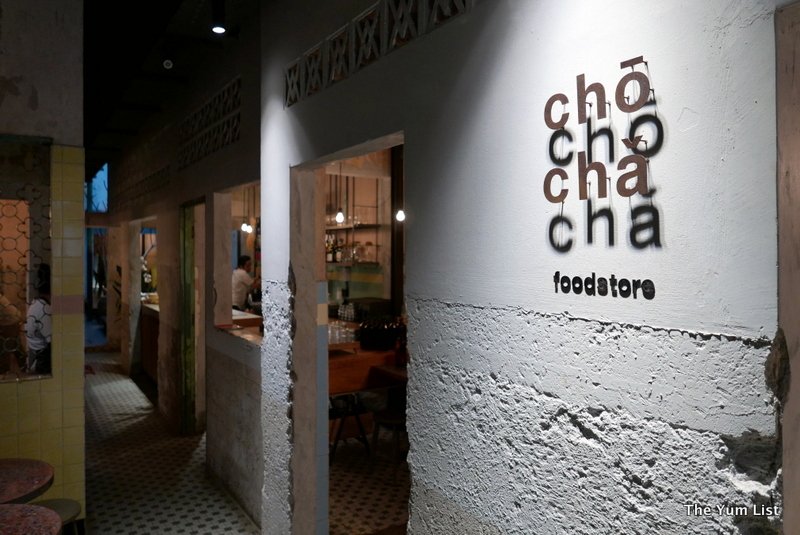 ChoCha Foodstore – An Exciting Restaurant in Chinatown
Recently celebrating its first anniversary, ChoCha Foodstore in Chinatown KL is the restaurant love child of husband and wife architects Shin Chang and Penny Ng. Located on the ground floor of a cosy heritage property and a block from the craziness of the Petaling Street market, it's a perfect setting to share a meal with family and friends. The high ceilings, soft music and relaxing lighting – not to mention the wonderful aroma from the kitchen – put me instantly at ease and ready to eat.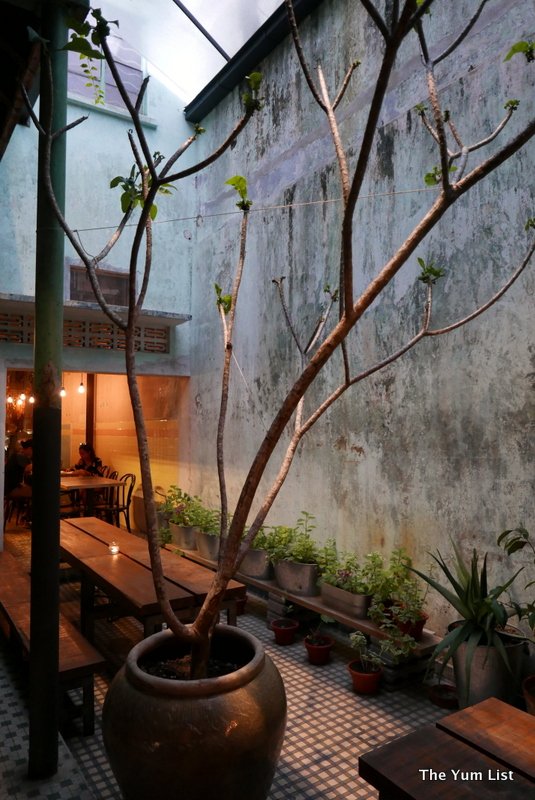 "Our goal is to bring people together and showcase the wonderful food of our country and our ancestors," said Shin. "Offering simple, delicious food that is fresh, locally sourced and easily shared is what we try to do for everyone that visits."
When it comes to their drinks, and especially their wines, Shin said it was all about accessibility, affordability and offering something a little different than some other spots around KL. Offering several options by the glass, we were treated to four easy-drinking wines that paired well with our upcoming feast.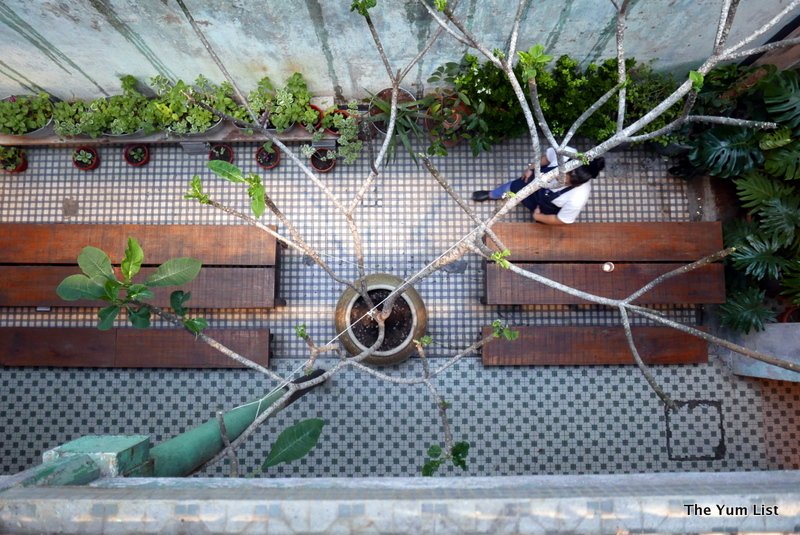 Wines at ChoCha Foodstore
The Jules – Mediterranea Rose 2015 (RM22/glass, RM60/carafe and RM110/bottle), from Provence, France, and featuring 60% merlot and 40% carignan, was dry and uncomplicated with aromas of strawberry and a touch of minerality.
The Pinot Grigio 2015 (RM22/glass, RM60/carafe and RM110/bottle) from Delle Venezie, Italy, was a light, crisp and neutral wine perfect for the seafood dishes we were about to devour, not to mention the humid KL weather.
Another refreshing white, the La Forge Estate Chardonnay (RM28/glass, RM80/carafe and RM150/bottle) from Languedoc, France, was a bright golden straw colour with elegant flavours of tropical fruits, hazelnuts and pineapple. This is a rich and mellow wine with a good acidic balance and a long finish.
Our final glass went perfectly with our duck dish. The Chateau Kefraya – Les Breteches (RM28/glass, RM 80/carafe and RM 150/bottle) from Bekaa Valley, Lebanon, was a mix of Cabernet Sauvignon, Grenache and Carignan. Round, fruity and direct, this glass of red was pleasant and easy to drink.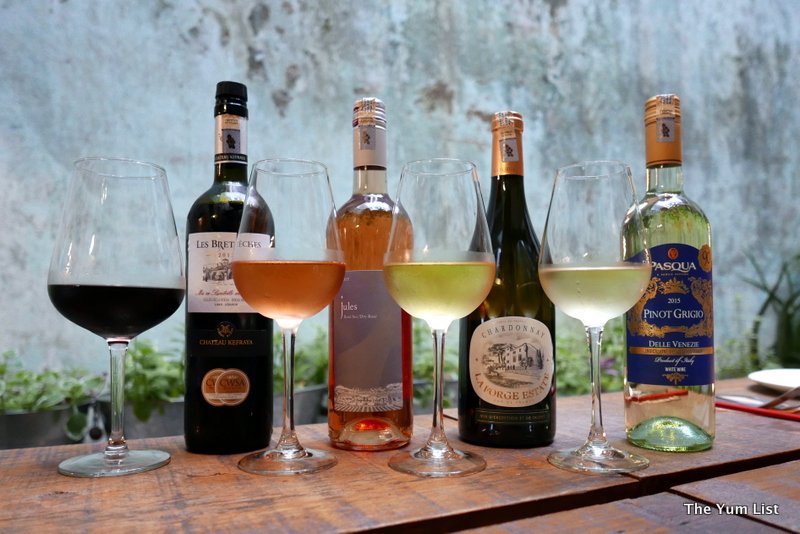 Plates for Sharing at ChoCha Foodstore
With the wines poured, our fusion food experience started with the Slipper Lobster Timbale (RM36), which included crab claw meat, juicy chunks of slipper lobster, black ebiko (glutinous rice), prawn oil and sabayon sauce. A fresh, creamy dish, it was a perfect place to begin.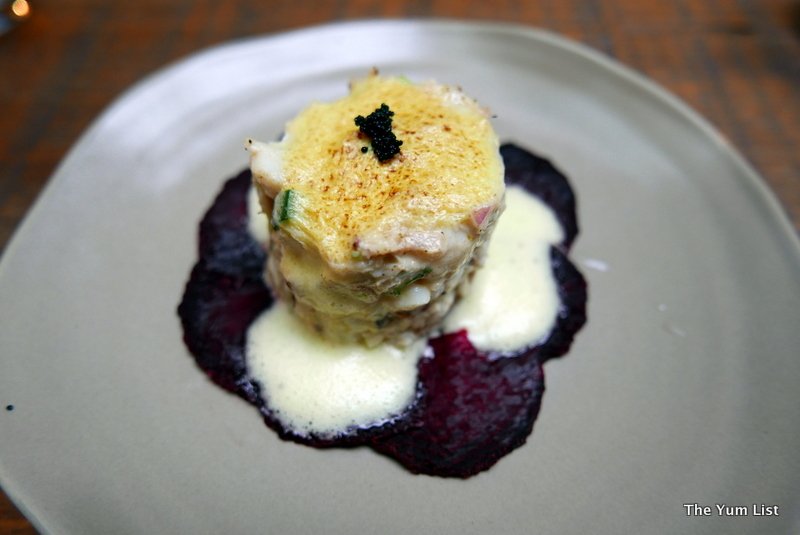 Out of the kitchen next was the ever-popular Squid Head (RM30), featuring a Chinese tapenade, celery, a lychee and lemongrass vinaigrette and of course a generous portion of soft, but not too chewy squid. The lychee and lemongrass created a distinct flavour that kept my fork digging for more.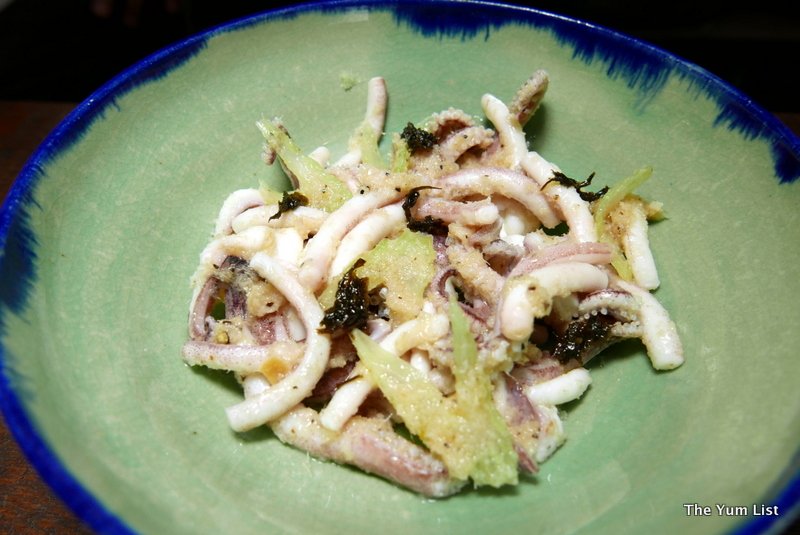 The Cured Mackerel Potatoes (RM32), served with beetroot cured mackerel, roasted potatoes, ginger, scallions and cubes of beetroot, was crunchy and salty and satisfying. Roasted potatoes pretty much get me every time and this was no exception.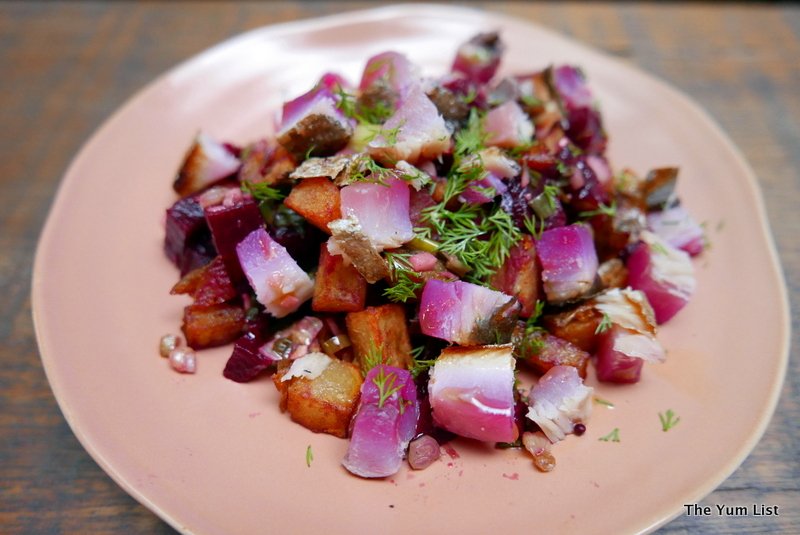 Sticking with the starch theme, we were also treated to the Crushed Potatoes (RM15), which featured mouthwatering duck fat potatoes, dried tangerine peel and rosemary. A great combination of flavours and textures, this is a great sharing dish that you might need a few of to keep everyone at the table happy.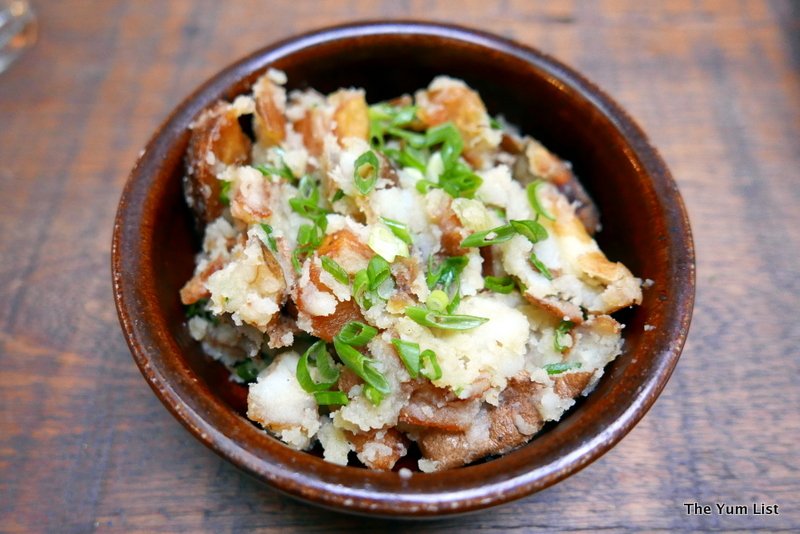 My favourite dish at ChoCha Foodstore was served next. The Duck Rendang Hummus (RM32), consisted of a generous helping of very soft shredded duck served over a chickpea, eggplant and liver mousse, which also included turmeric leaf. Nicely spicy and creamy, I had more than my share of the duck and could have eaten at least three more servings.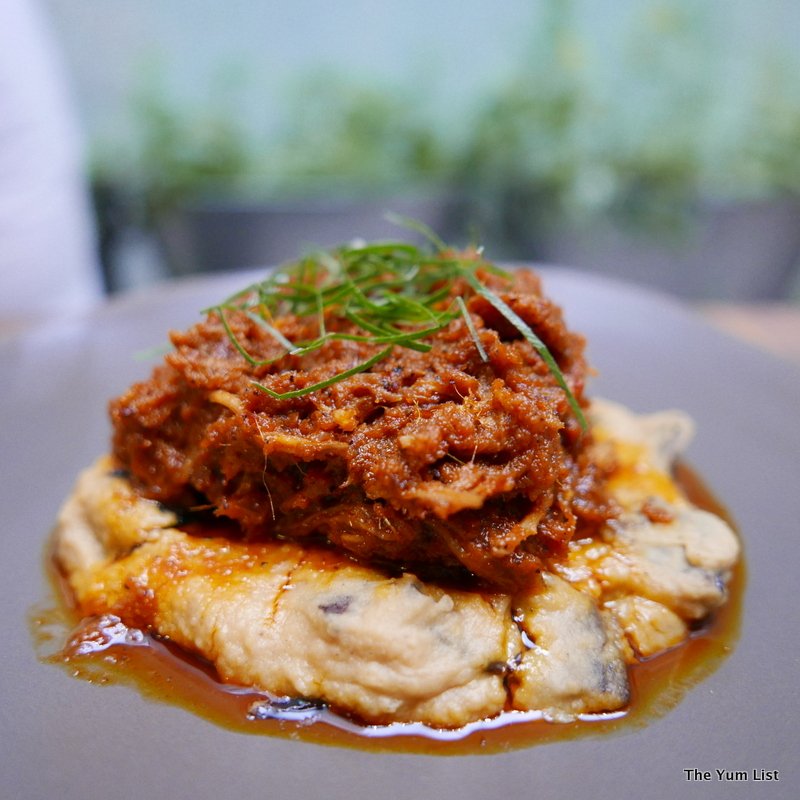 Caning's request was presented next – the vegetarian Mushroom Frittata (RM22), made with shitake and oyster mushrooms, potatoes and leek. One of several vegetarian options on the menu, this is my kind of comfort food to the highest degree.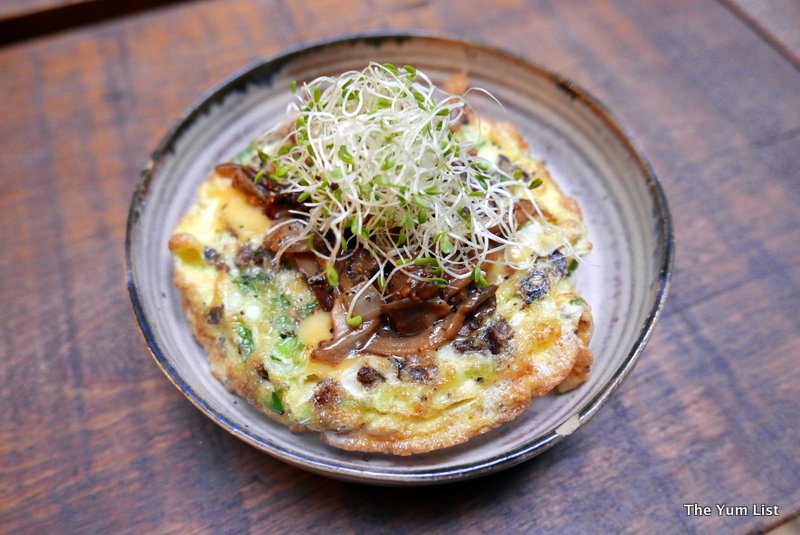 Our final main was the Duck Stew (RM42), which is a large braised duck leg served with mixed spice and crushed potatoes. Juicy and rich, the duck put me over the top in terms of fullness, but I can never say no to meat, and we didn't stop until the bone was clean.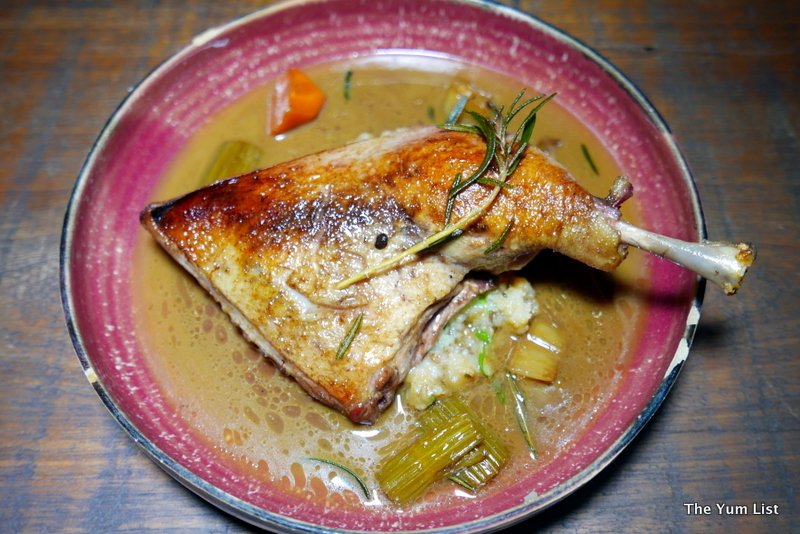 One For The Must-Visit List
With our job complete and another trusted restaurant added to my Waze, we said our goodbyes to Shin and I waddled out into the warm KL evening, all the while planning my next visit.
ChoCha Foodstore is open for lunch and dinner from 11 a.m. to 11 p.m. Tuesday to Sunday.

Reasons to visit ChoCha Foodstore: A welcoming, cozy atmosphere that is great for gatherings of family and friends. Contemporary Malaysian cuisine that is made for sharing and features fresh, local produce that showcases all that's great about this country and its food. Everything we ate in this meal was delicious but if you can only order a couple of things don't miss the Mushroom Frittata, Duck Rendang Hummus and Cured Mackerel.
ChoCha Foodstore
156 Jalan Petaling
50000 Kuala Lumpur
Malaysia
+6 03 2022 1100
@chocha.foodstore
www.facebook.com/chocha.foodstore