Words: R. Koret   Photos: Monica Tindall
The arrival of a new international chef is always intriguing. How will he make his mark? What changes will he introduce to the menu? How quickly will his impact be felt? So it was with considerable excitement that Monica and I had the pleasure of greeting chef Domenico Nicolino and sampling his creations during just his second day on the job at Nero Nero, a stylish outpost of "California Italian" cooking at the 3rd indoor-outdoor level of the Damansara City Mall.
The restaurant boasts a large square footage with a variety of indoor seating as well as garden-rimmed al fresco tables. While we dined indoors on this rain-threatening evening, one can imagine that the outdoor tables would be a romantic and refreshing setting, especially when live music fills the courtyard.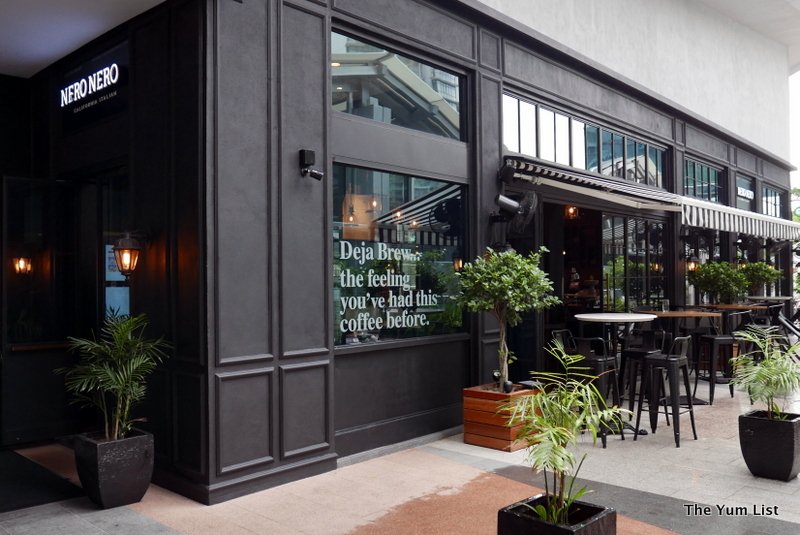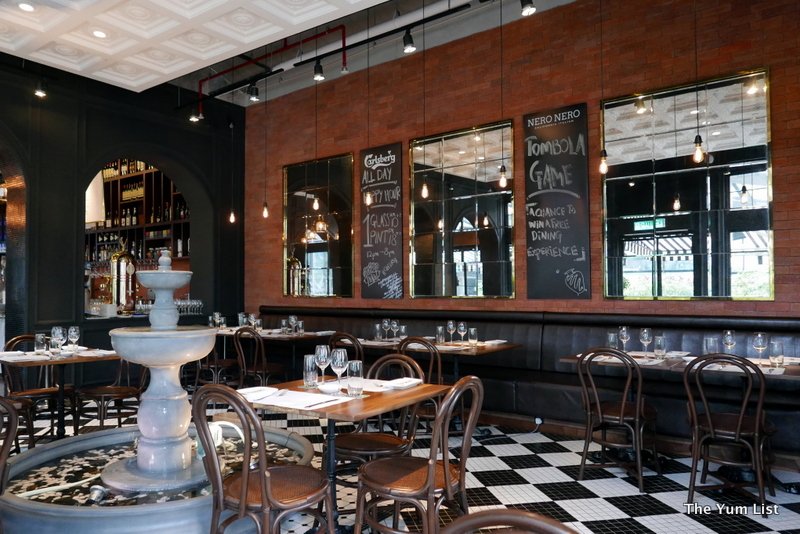 Nero Nero: California Italian
As an American, I tend to be skeptical about foreign restaurants defining their cuisine with the moniker of the most populous US state. California is a "state of mind" and not easy for a non-Californian to pull off successfully. Our Nero Nero hosts hastened to clarify that the Californian adjective is used to signify the freshness and produce-rich fusion of flavors on offer. We would not be disappointed.
Aperitivo
We started with an Aperol Spritz, toasting to the success of the new chef, Domenico, a native of Milan and a veteran of international restaurants in Europe, the US, and the Middle East. While we waited for our orders to arrive, we nibbled on a basket of fluffy freshly-baked focaccia, accompanied by two delicious tapenades, one from black olives and the other a tangy salsa. Coriander, olive oil and lots of garlic gave the second spread a nice zing, making it flavorful and appetizing.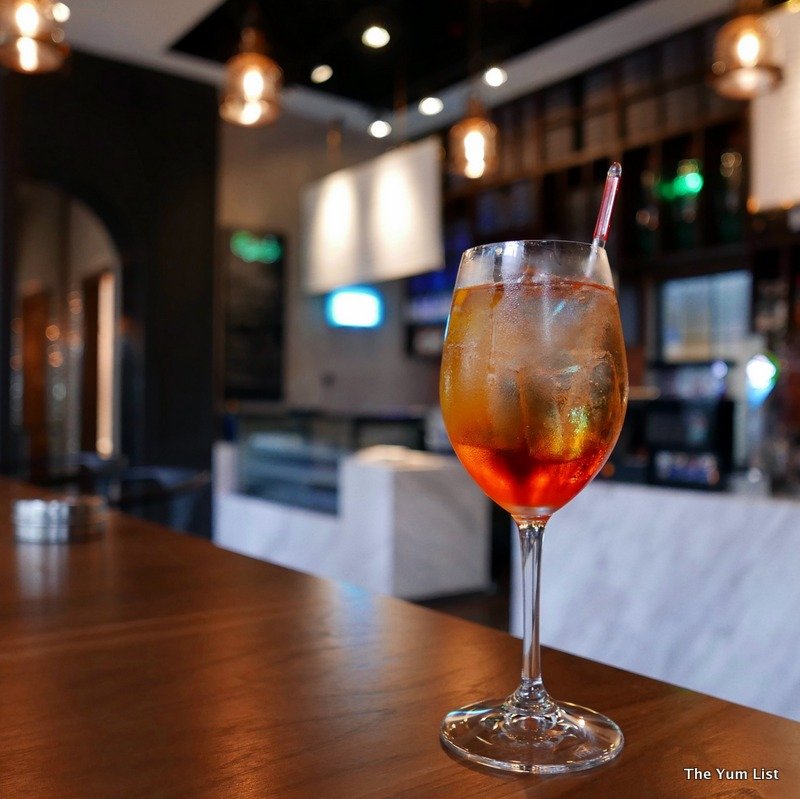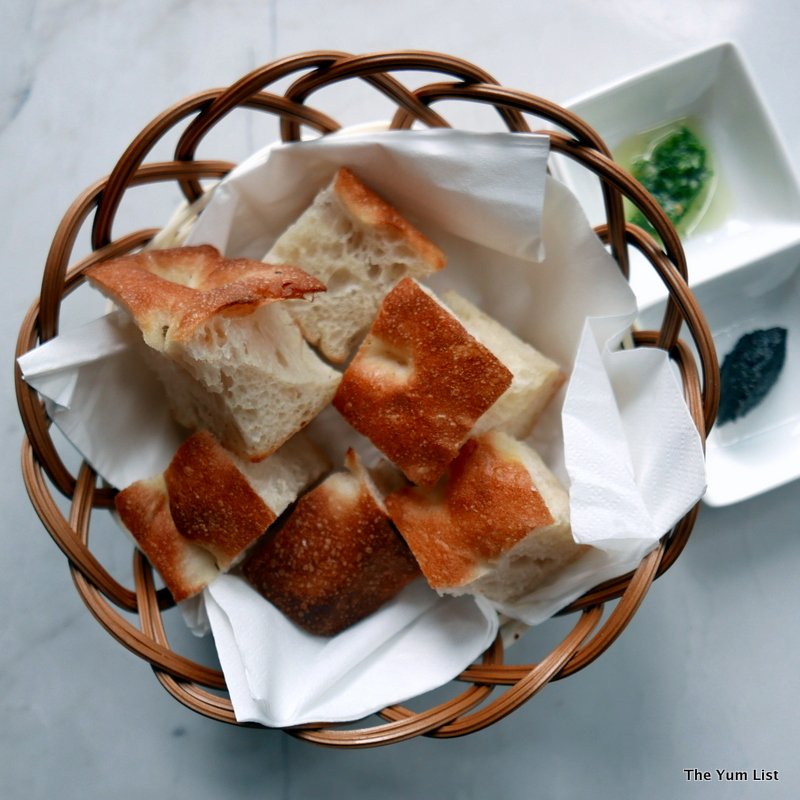 Starters at Nero Nero
First wine on offer was a 2015 Placido Pinot Grigio from Tuscany, pale-straw-coloured with a fresh and fruity bouquet with aromas of ripe pear and citrus accents. It was a fine choice to accompany the appetizers and get the meal off to a fresh and lively start.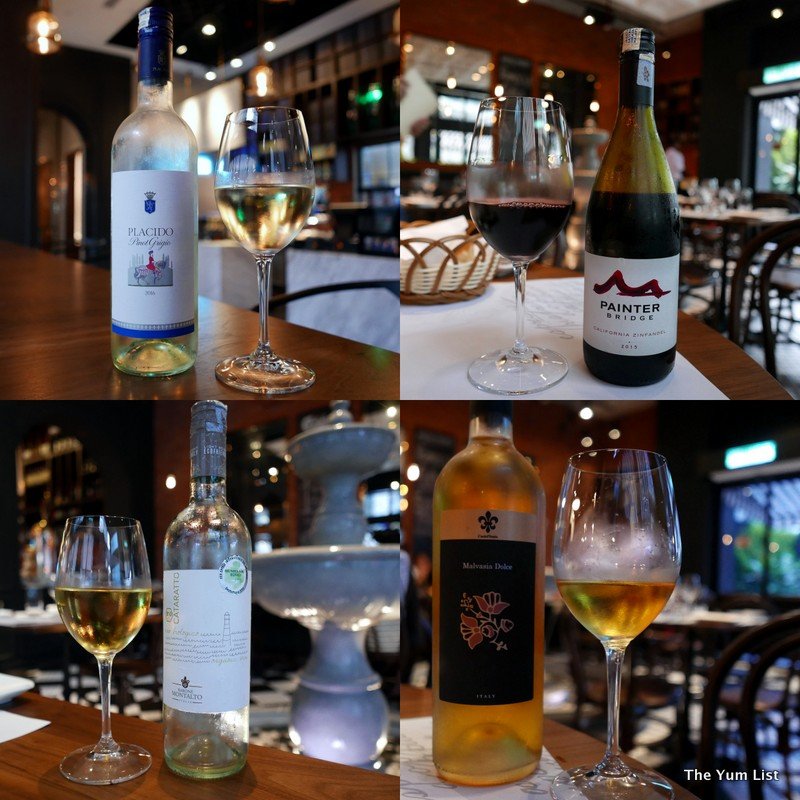 We were pleased with our starters of Arancini al Ragu (RM28), breaded in panka and deep fried to a golden brown just hot enough to give the mozzarella filling its distinctive stringy structure. Following were crisp Calamari Fritti (RM32), lightly sizzled in a semolina batter and accompanied by a tangy tartar sauce. They have aced the batter here, and both would make great snacks to accompany icy cold after work drinks.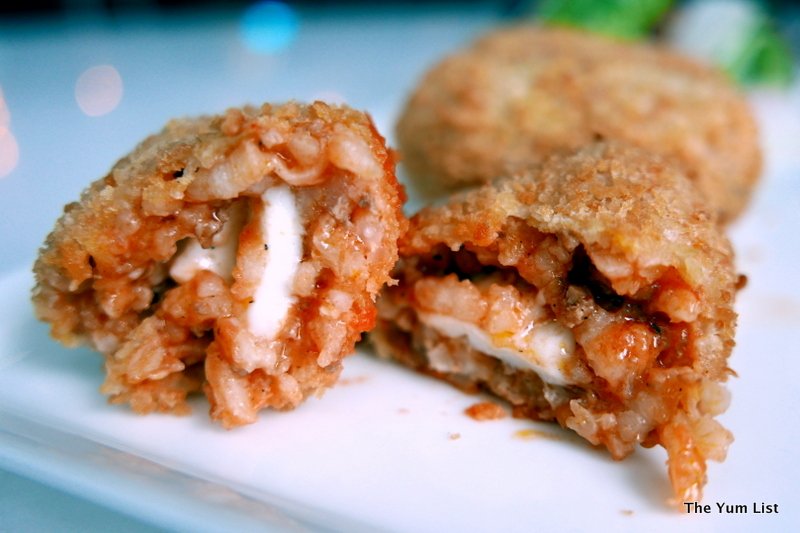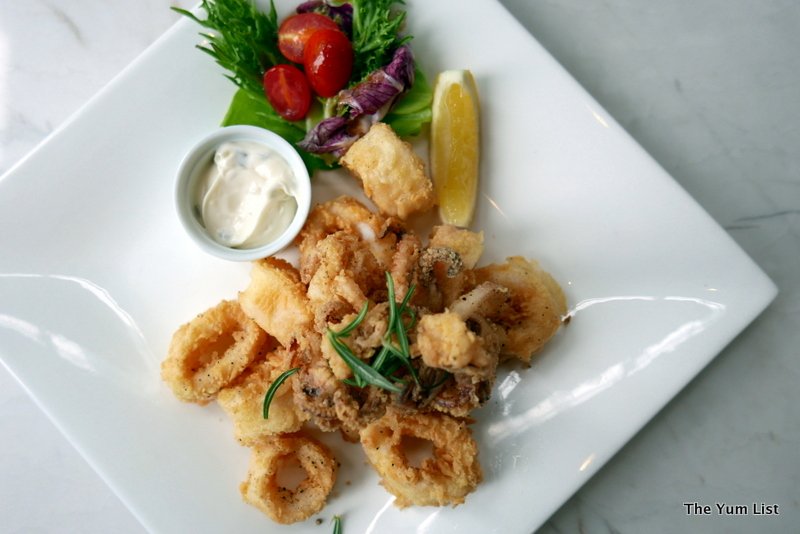 Pizza at Nero Nero
The next course seemed be among the chef's favourites: a well-made Margherita Classica (RM28) pizza, perfectly baked with a thicker puffy crusted edge more Neapolitan in style than the thin crisp Roman style, adorned only with a just-right blanket of mozzarella and some basil leaf accents. Simple but tasty. As an American expat, I like my pizza served with the option of some red pepper flakes or garlic powder but the simplicity of this pie was appealing and really didn't need embellishment. Another excellent Tuscan wine, the superb 2011 edition of Monte Antico Rosso, deep ruby red with subtle flavours of black cherry and licorice, proved a happy mate for the pizza.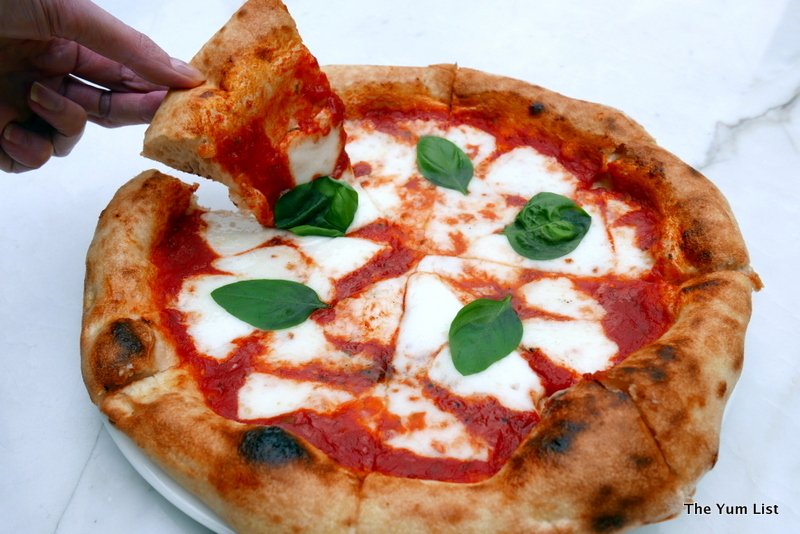 Pasta
Fresh pasta is made in-house at Nero Nero and the Gnocchi alla Crema di Tartufo (RM55) resemble small cloud-like pillows of happiness. Dressed in a rich and creamy black truffle sauce, this pasta dish is a crowd pleaser.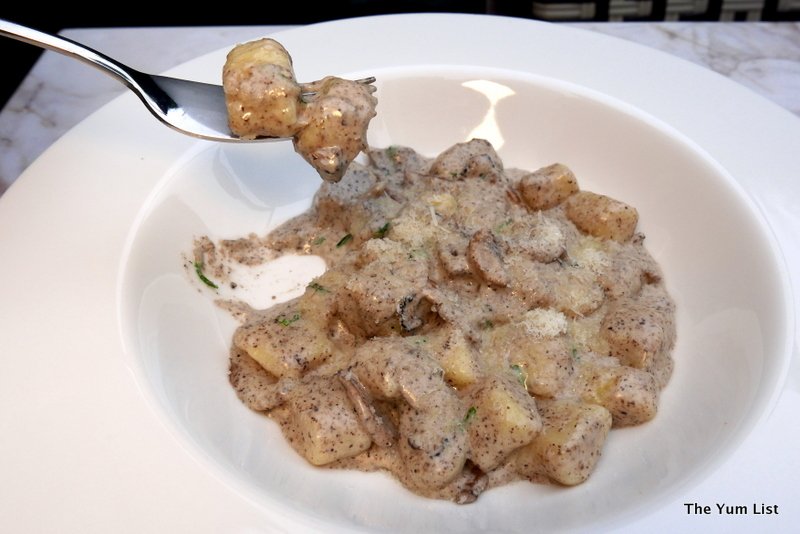 Mains
In readying for the main, we switched to a satisfying 2014 Sicilian white Barone Montalto, which did well with the fish dish. A whole oven-baked Mediterranean sea bass, expertly filleted and perfectly cooked was simply delicious as the Brazino alla Ligure (RM120). This makes a great order for sharing.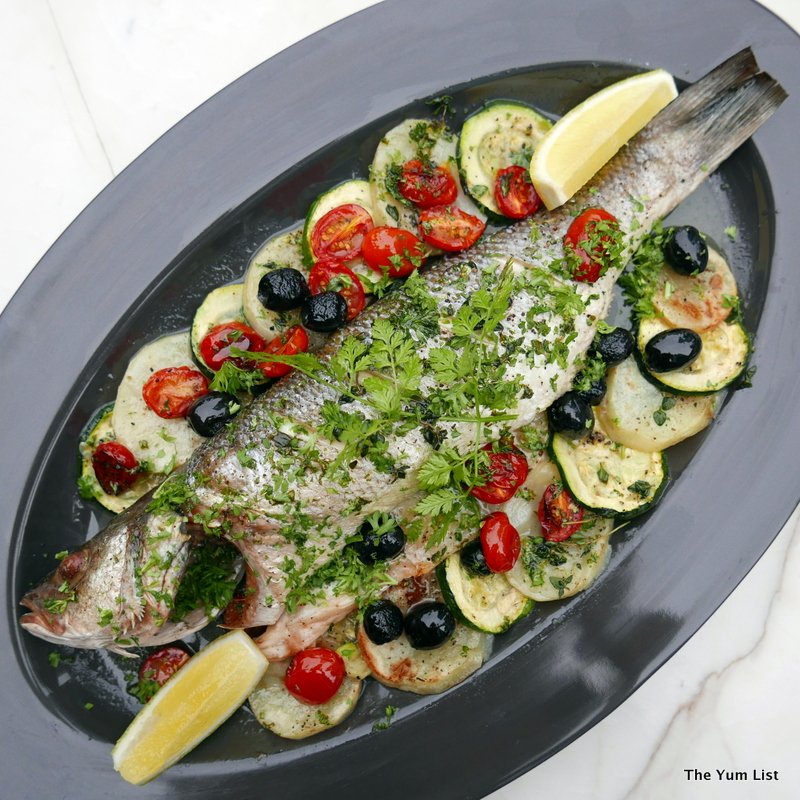 Nero Nero BINGO
Although Monica and I were guests of the restaurant, we were treated to a chance to win at Tombola, the bingo-like lottery to which all patrons are treated at the end of their meals. Lucky winners will have their check picked up by Nero Nero. We were told that there have been nights when there were multiple lucky diners.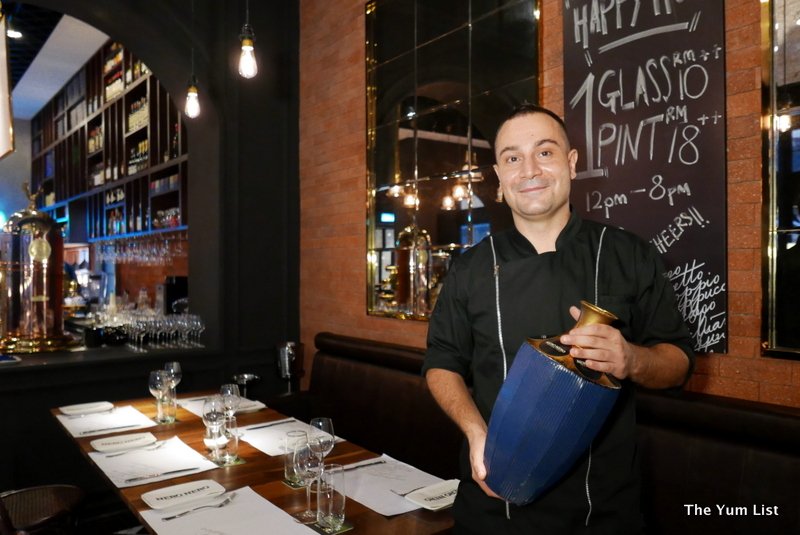 Italian Dessert
A rich Italian repast would not be complete without a rich dessert. Chef pampered us with an excellent creamy Tiramisu (RM28) with just the right balance of cream and espresso-infused ladyfingers. And, to back it up, a sampling from the truly awe-inspiring vintage brass Elektra espresso machine proudly displayed in Nero Nero's well-appointed bar, pepped us up with a final espresso buzz.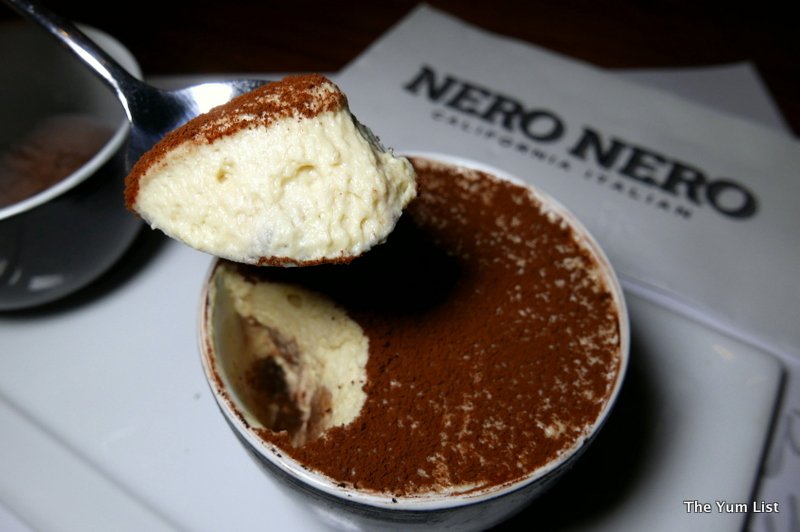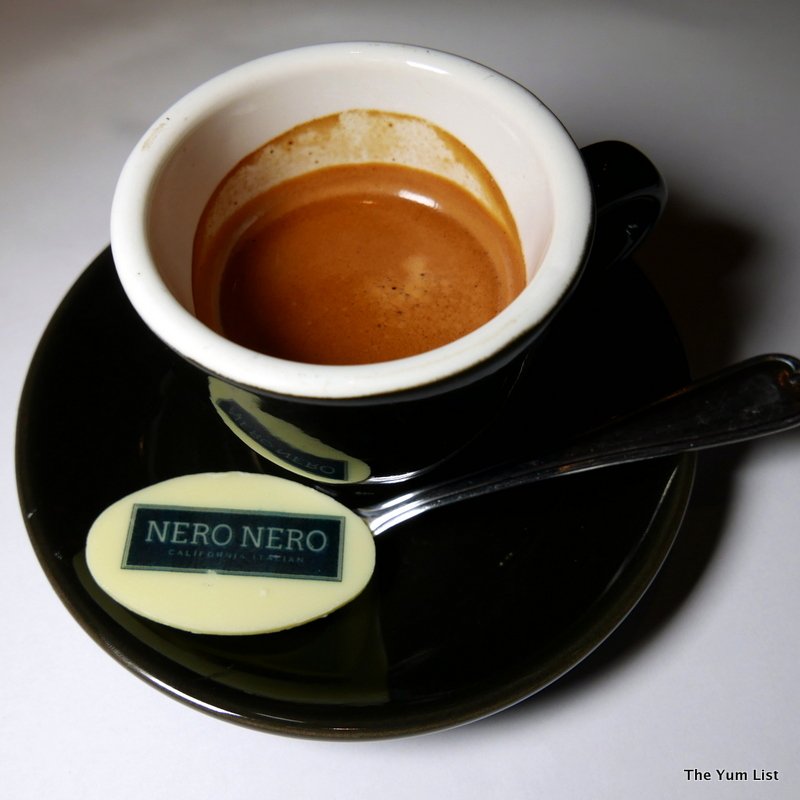 In all, a succulent and satisfying debut offering from the new chef at Nero Nero, who promises a varied and frequently changing menu in the weeks and months to come. We look forward to revisiting!
Reasons to visit: great setting with a stylish indoor seating area and garden rimmed al fresco tables; extensive drinks list and wine menu; don't miss the pizza and baked sea bass; stay tuned for new happenings as chef Domenico continues to settle.
Nero Nero California Italian Restaurant
L3 – 02 Jalan Damanlela
Damansara City Mall
Damansara Town Centre
50490 Wilayah Persekutuan Kuala Lumpur
Malaysia
+60 3-2011 3811
www.neronero-dc3.com