Words: Patricia Podorsek    Photos: Monica Tindall
Artistry is the first word that comes to mind when I think about our recent visit to The Prep Room. In this small cafe tucked into a quiet strip of Sri Hartamas, charcoal drawings line the ceiling, origami cranes hang in strings, placemats reflect hand-drawn comic strips… there is even a display of individually-decorated paper cups near the entrance!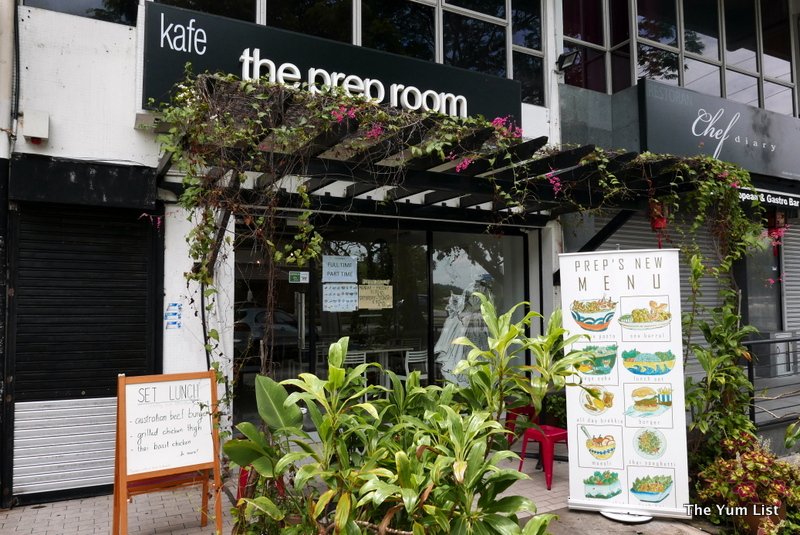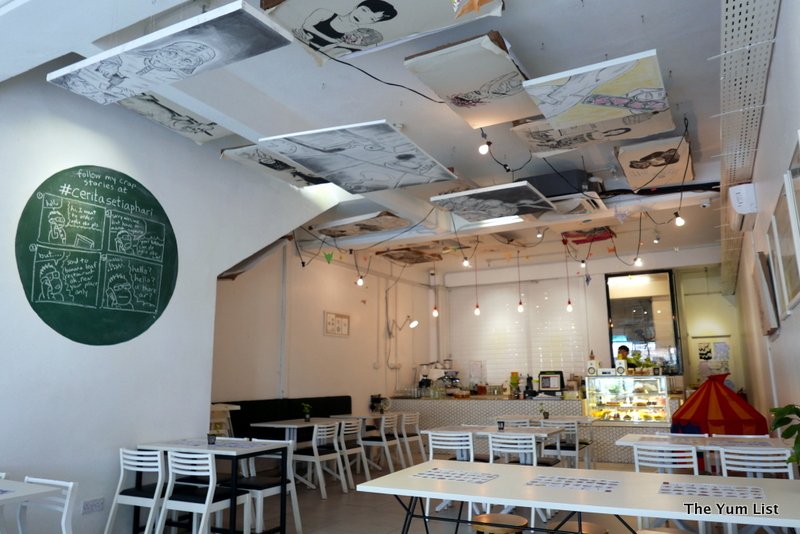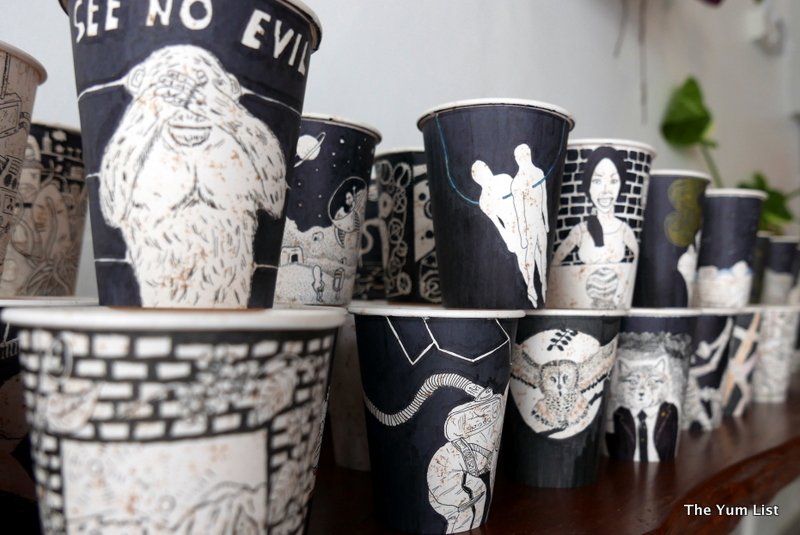 The Prep Room: The Story
Akmal Zaki and his wife Kuan Ling are the source of this artistry. Zaki draws everywhere, on everything, it seems! He even publishes a daily comic #ceritasetiaphari, which translates to "everyday story." But at The Prep Room, the artistry moves beyond the decor. In this kitchen nearly everything is made from scratch, and provides the veritable palette and brush for Kuan Ling. The result is artful, well-considered dishes for their guests.
Breakfast at The Prep Room
We began with some breakfast options. The addition of dragonfruit to the house made yogurt in the Muesli Bowl (RM14.5) means a brightly-colored presentation of toasted oats and fresh fruit. Toasted walnuts and seeds add some crunch.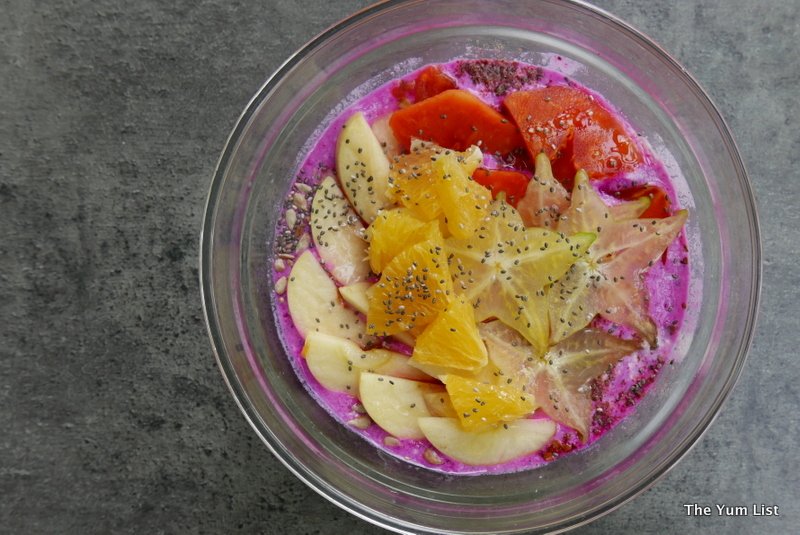 The healthy Vie Sandwich (RM9.5) tops homemade sourdough with an omelet enhanced by portobellos, and chunks of orange pepper. Grilled apple gives a natural touch of sweetness to round off each bite.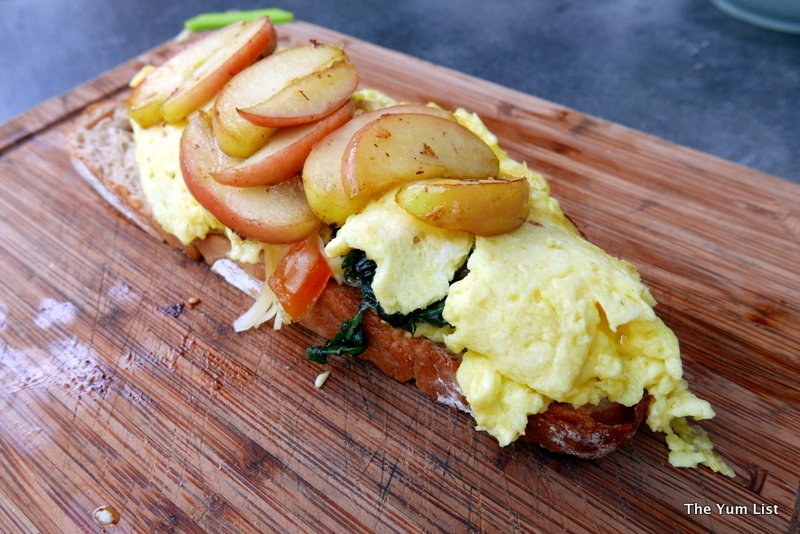 Coffee
The Prep Room opened nearly two years ago, after Zaki and Kuan Ling found success in Penang with their cafe, Coffee Elements. They certainly know their coffee! Single-origin beans are flown from Chiang Rai to be roasted in Bangkok. We tried a latte and a cappuccino and found both to be tasty and well-balanced.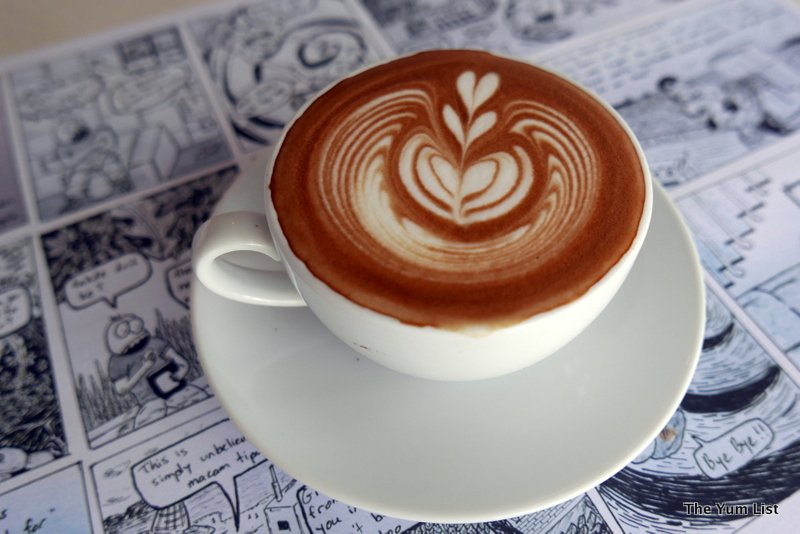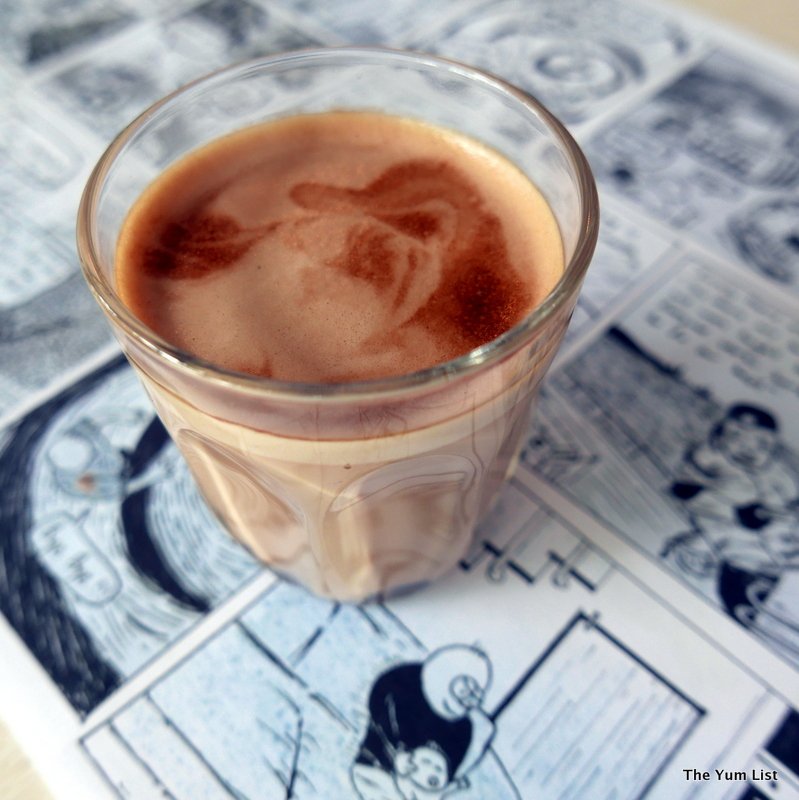 Lunch at The Prep Room
Lunch sets are available in six varieties every day from 11:30 a.m. to 3:00 p.m. The American in me was happy to see the Australian Beef Burger (RM18) on the menu. The chefs grate cheese right into the patty for an extra moist burger topped with egg, veggies and a little mustard. To steal a word from our blog title, it was super YUMmy!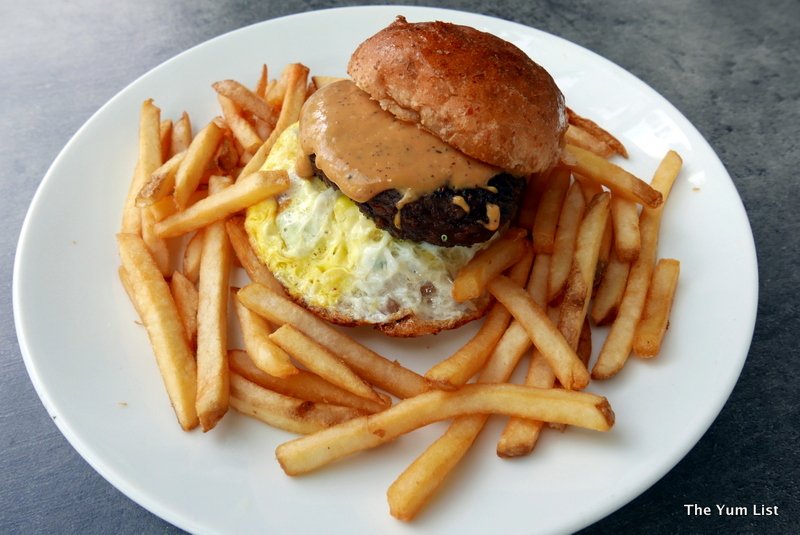 On the lighter side, the Coconut Crunchy Shrimp (RM15) offers classic munchy poppers, perfect alongside a cold beer, a selection of which is offered at The Prep Room. Fresh bitty prawns are fried whole with desiccated coconut and tempura flour. The spicy sauce on the side captures flavors of coriander, lime, and jalapeno to offset the coconut.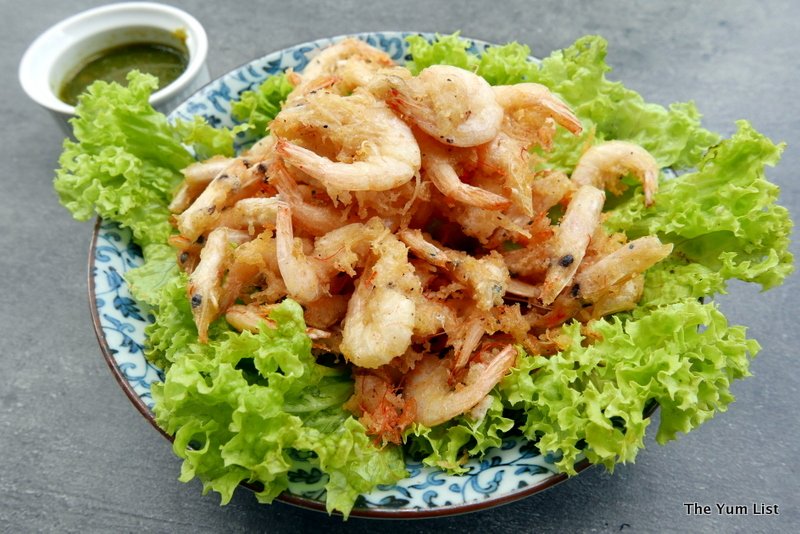 Zaki and Kuan Ling lived in Thailand for a time, and this has given a Thai influence to many items on the menu. From their time in Penang, we also find some Nyonya flavors as well.
The Thai Larb Kai (RM10) tosses minced chicken with a little lemongrass, lime and chili for a refreshing meat salad. Most ingredients at the Prep Room are brought in from fresh local markets, even the chickens. This means a better taste and less processing than buying from big suppliers.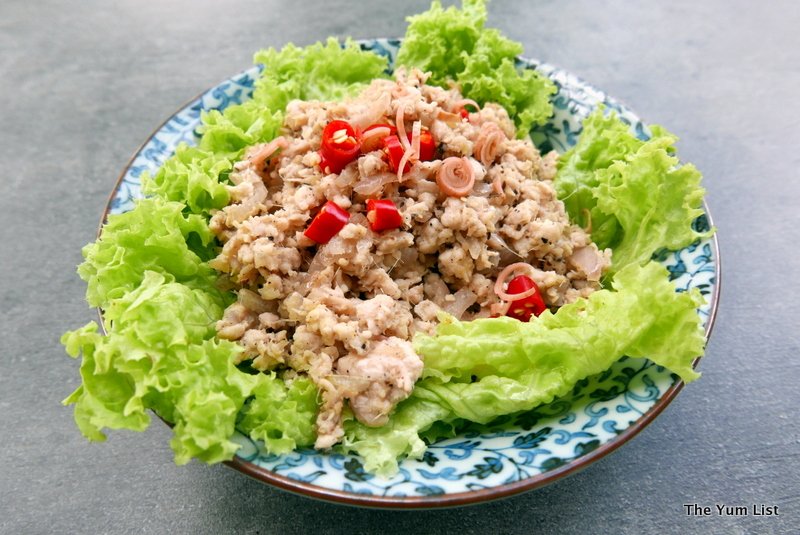 Off the mains, the Spicy Thai Spaghetti (RM18.5) is a boon for flavor junkies: Sweet, salty, spicy… this dish has it all! Noodles are spiked with whole strings of black peppercorns and ripped holy basil. Loads of garlic and chili supply fire to the prawns and squid rings. And by fire, I mean FIRE! These noodles are not for wimpy palates!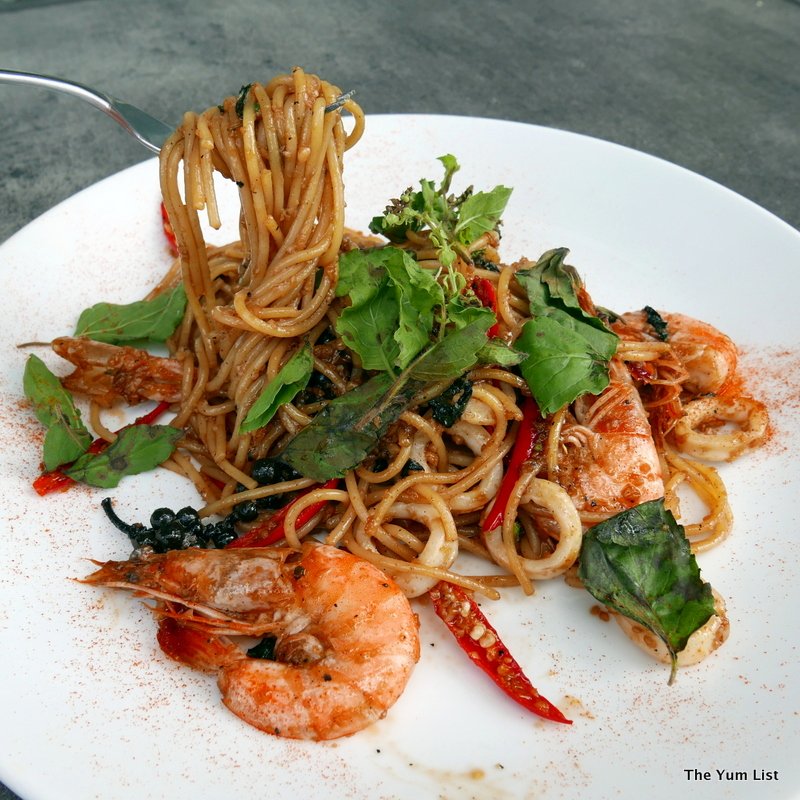 Not all the mains are pasta, nor are they all Thai-influenced. In the spirit of true fusion, artists borrow from many masters to create a new product. The Prep Room's Budoshu (RM19.5) tops chicken with a European-style garlicky tomato cream sauce enhanced by whole peppercorns and sweet basil. On the side, we see a Nyonya-style starch, Japanese rice steeped in butterfly pea flowers, and crunchy Emping Melinjo crisps that smack of Indonesia. This is like having a world tour on one creative plate!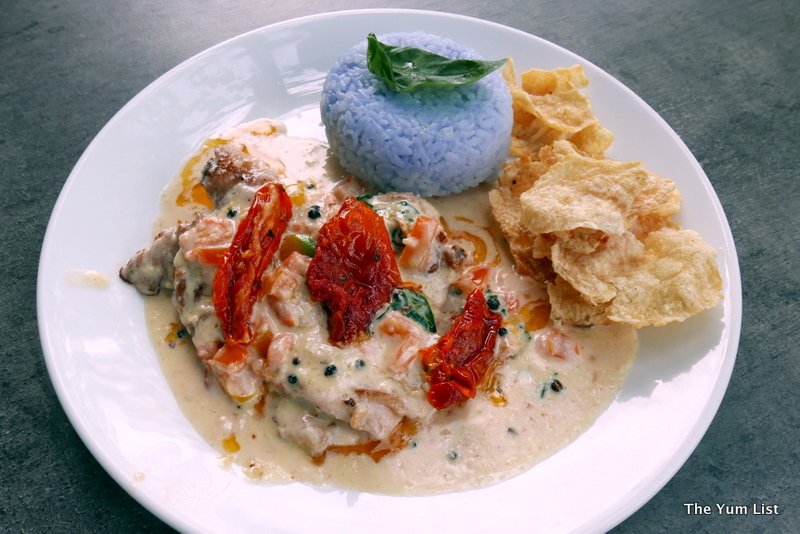 Sweets
To satisfy the sweet tooth after these fine mains selections, Kuan Ling recommended the Yeasted Waffle (RM15). Here a very crunchy exterior yields to a softer warm interior, providing a yeasty base for homemade peanut butter and a four-season display of fresh fruit topped by drizzled chocolate.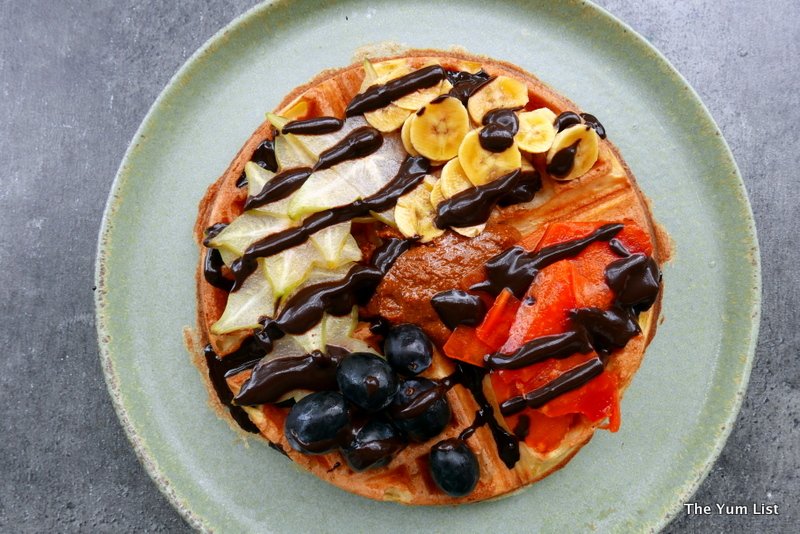 Chocolate lover that I am, I fell in love with the density of Irene's Brownie (RM12.5). Moist and rich, the base of 75% cocoa chocolate leaves little room for any other flavors. A little vanilla ice cream simply enhances the volume. But in the true spirit of a cafe, The Prep Room takes this same dense cocoa deliciousness and turn it into a beverage! The Dark Couverture Chocolate (RM13) is dessert in a cup. A giant hunk of compact dark chocolate is molded on a stick and served melting in warm milk. Amazing.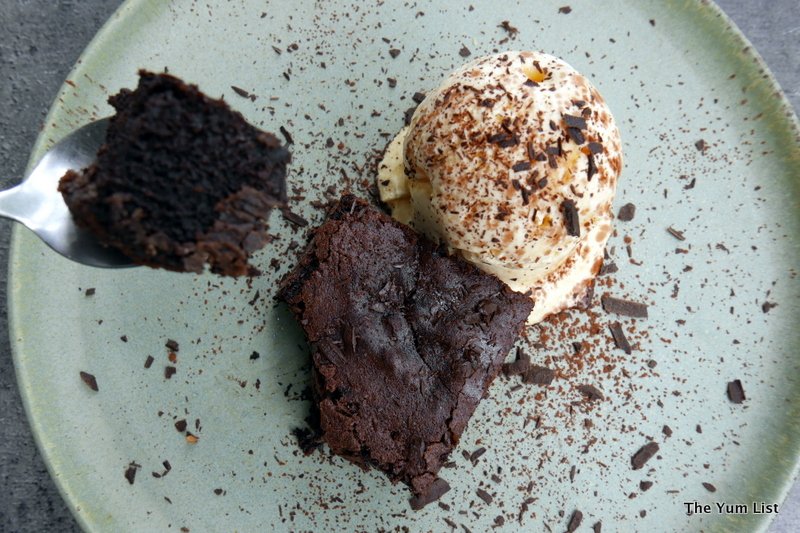 But the truly ridiculous dessert in the case shoots into Monica's Achilles's Heel: Peanut butter. The Nut-coholic (RM17) makes a crust out of homemade peanut butter and digestive biscuits, then fills it with a double whammy of cream cheese and cream thickened in a double boiler. Toss in some rum-soaked raisins and some chocolate shavings, and I thought she might fall over dead from this Trojan delight.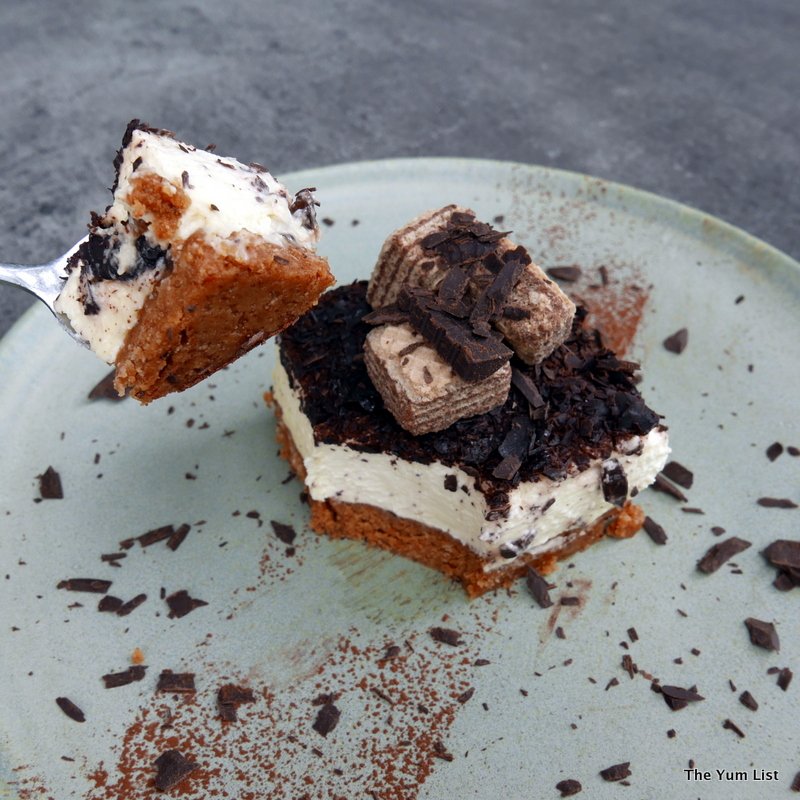 Laid-back souls looking to escape the bustle of Sri Hartamas main market will appreciate the chill artistic spirit of The Prep Room, captured by both the decor and the cooking. Guests will find easy parking right outside the door and a family-friendly ambiance that includes a small play area for little ones. The Prep Room is open Monday – Friday, 11:30 a.m. – 9:30 p.m. and 8:30 a.m. – 9:30 p.m. on weekends.
Reasons to visit: Hot chocolate that begins with a hunk of 75% dark chocolate melting in hot milk and the peanut butter heaven found in Nut-coholic.
The Prep Room
5 Jalan Sri Hartamas 7
Taman Sri Hartamas
50480 Kuala Lumpur, Malaysia
+60 3 6211 0468
www.facebook.com/preproommalaysia