Monica Tindall
Wagyu beef lovers are in for a treat this week at The Ritz-Carlton, Kuala Lumpur. Playing host to award-winning Australian guest chef Christopher Millar, the hotel's The Library restaurant is offering a discerning six-course modern Australian dinner showcasing Chef Chris' signature wagyu beef.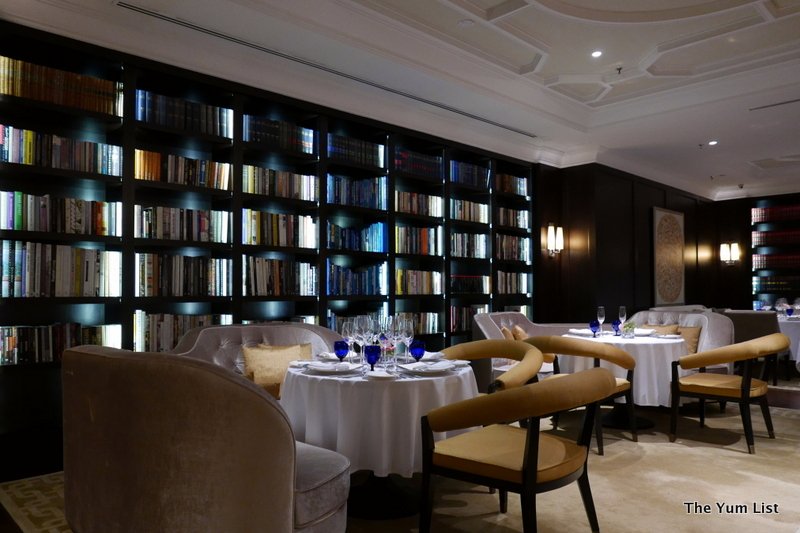 A hefty collection of awards, Chef Hats, Stars and accolades makes up Chef Chris' impressive resume, with his current claim to fame the kitchen of the iconic Stellar at 1-Altitude in Singapore. Renowned for serving lush wagyu beef flown in exclusively from his very own Tajima cattle herd in Australia, guests are promised an authentic farm to plate experience, one in which the chef himself has full control of the ingredient supply.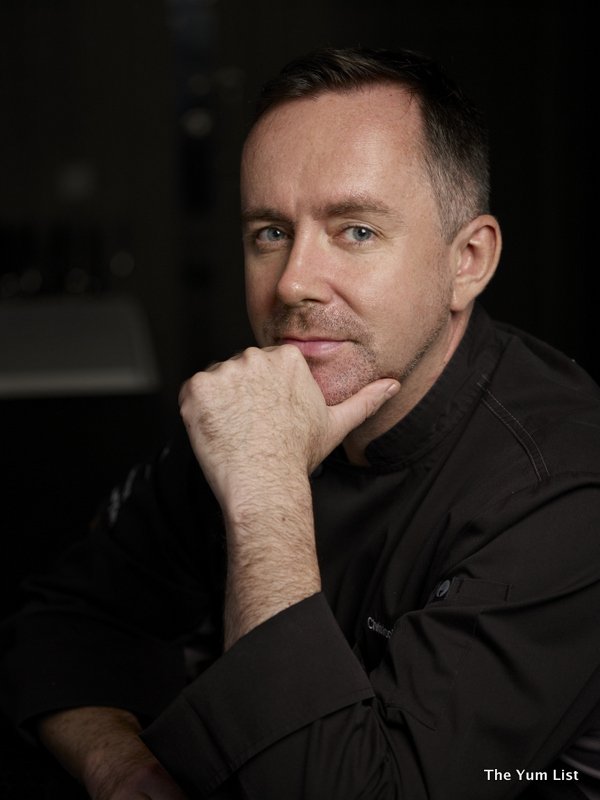 We're here on the first evening of the five-day promotion experiencing the six-course menu with wine pairing. Our host Jonathan graciously takes care of us for the evening, while bartender Deepak keeps our glasses full, and chef Christopher Millar not only ensures our tummies are satiated but keeps us informed as he delivers each dish to every guest explaining the recipes as he goes.
A friend who has partaken in the six-course menu at lunch earlier today promises us that it's one of the best boozy dinners we'll experience. Now, considering we attend wine dinners weekly, that's a mighty big call, and we're excited to see if she's right.
Snacks by Chef Christopher Millar
The arrival of the first bite ensures that the meaning of "snacks" will never be the same again. Chef presents two succulent pieces of wagyu short rib that have been marinated in mustard and cooked over the coals – and boy do they taste oh, so good! On no occasion in the near future do I have any hope of hubby agreeing that carrot sticks are snacks ever again.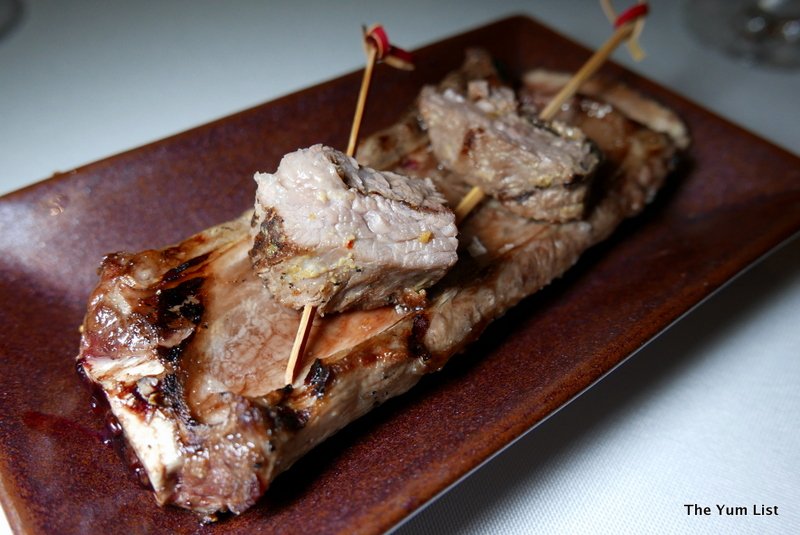 Starters
Chef's Signature Sturia Caviar on Crème Fraiche Cracker is paired with a nicely chilled glass of lush Canard-Duchene Cuvee Leonie Brut. Tiny bubbles from the brut are mirrored in mini-explosions from the cured roe, while the dairy is contrasted and palate cleansed with another sip of the Champagne. But, the dish is more complex than tells the menu, between the crackers, are chewy intense strips of meat – air-dried beef. The path ahead has been clearly set – it's meat all the way.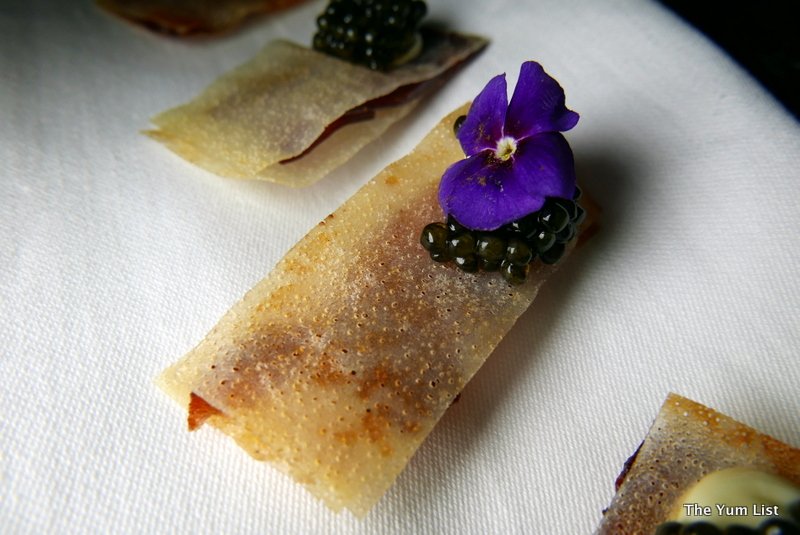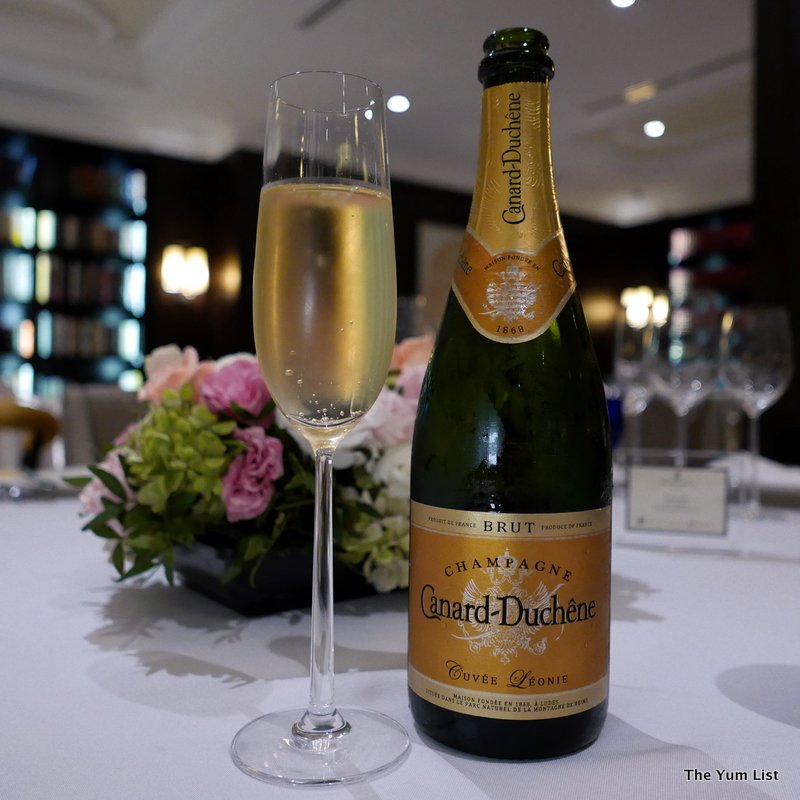 Wagyu Tri-Tip Tataki with Truffle Mascarpone and Olive Soil sees the beef marinated in a Japanese spice with an underlay of truffle and mascarpone cream. Pink and black radishes from France are finely shaved on top along with a sprinkling of celery microgreens. The warm bread basket comes in extra handy for this dish as we don't want to leave a single drop of the cream – plates get completely cleaned with our bread used as a mop. We're taken to Western Australia for this wine pairing with a pale-red glass of Roustabout Pemberton Pinot Noir. This medium-bodied wine offers layers of complexity softening out to gentle tannins and a lengthy finish.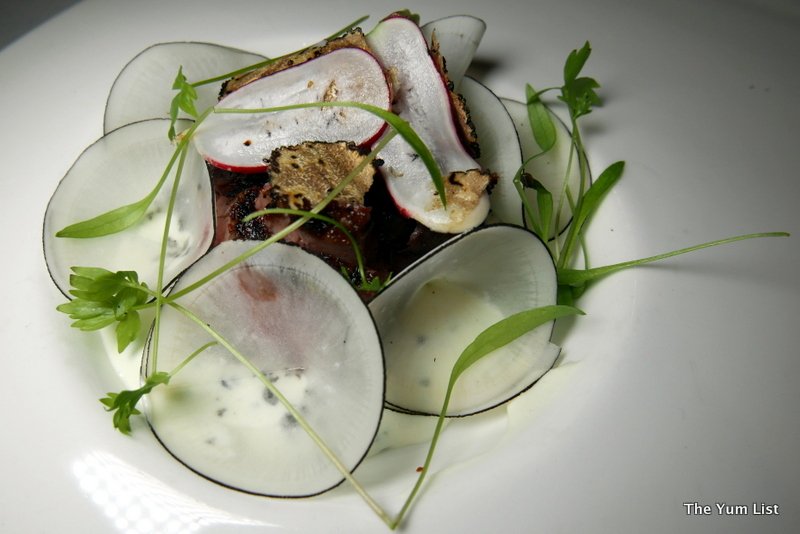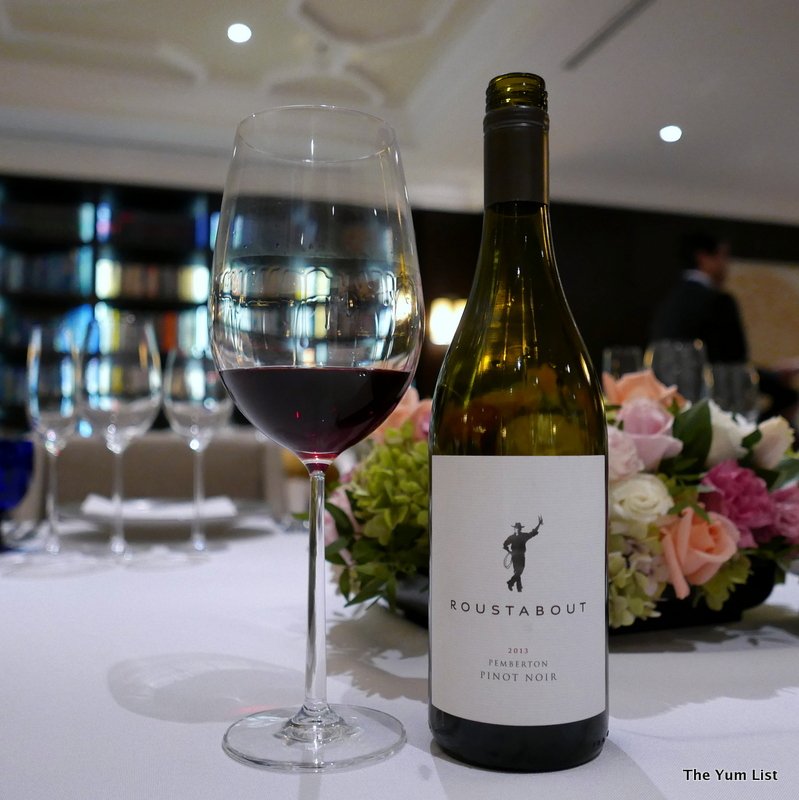 Flavours from Loch Fyne Rock, Rose Gin Marinated Salmon with Oyster, Avocado and Ikura is accompanied by Alkoomi Black Label Chardonnay. Also hailing from Australia's west, Frankland River, this wine is soft gold in the glass with an enticing bouquet of citrus and spice. Citrus carries through to the palate and is joined by some nutty notes, smoothed over with a creamy texture and hangs around on the palate with a mild acidity – a great match for our seafood. A pristine Scottish loch is the home to the sustainable farm that produces the ingredients, with deep waters and wide netting, the salmon and oysters have plenty of space to grow and prosper. As a result of the environment, the seafood presents as fresh and clean and not overly fatty. The salmon has been briefly cured for four hours in gin, salt and dill. A wedge of grilled avocado and a crisp black sesame cracker mixes up the texture.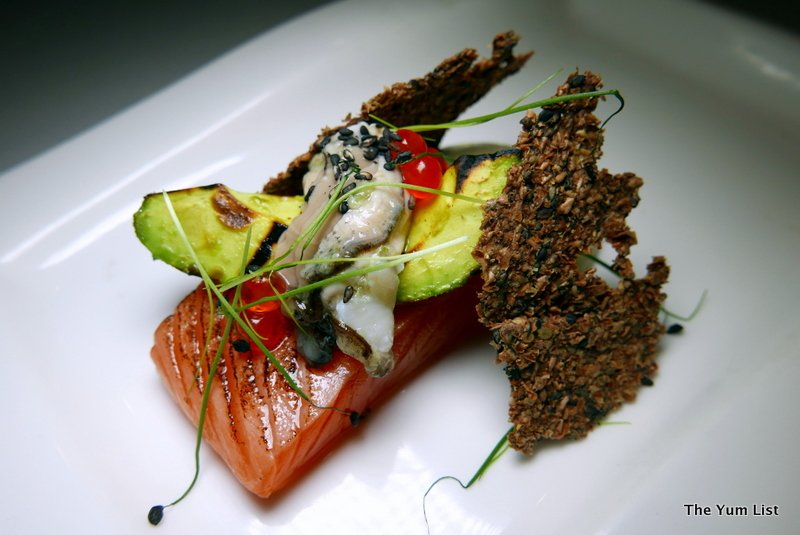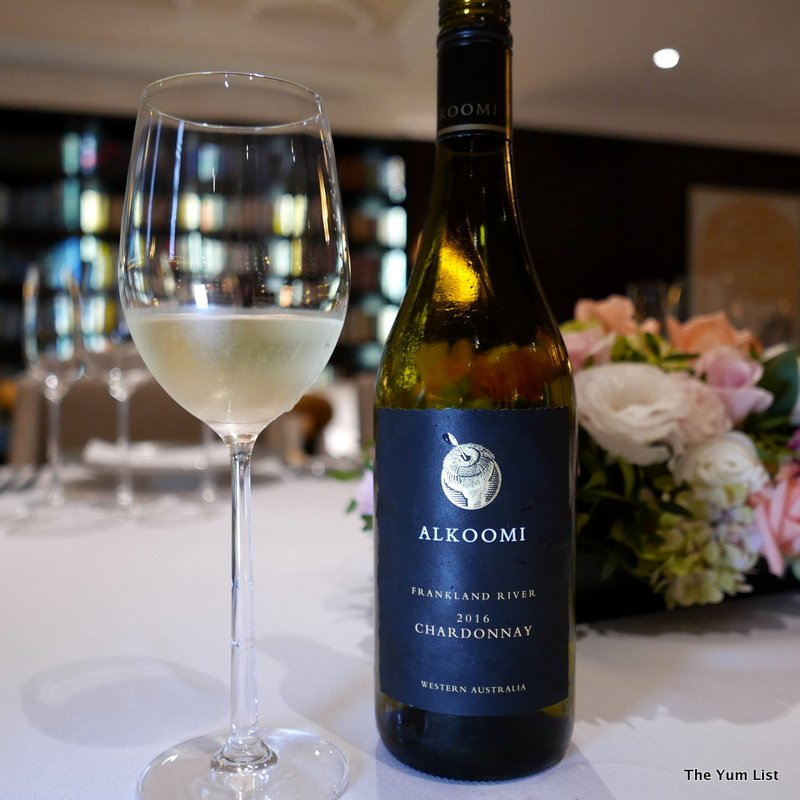 Mains by Chef Christopher Millar
Wagyu Petit Tender Over the Coals with Sea Urchin, Wasabi and Paris Mash (potato mash made with milk, cream and butter – all three, no chance it's a low-calorie dish) comes as the first main. The beef has been kept in a gentle wasabi marinade, with the mash underneath and the uni on top. Generally, I find the flavour of sea urchin overpowering reminding me of the foamy bits of the seashore washed up with seaweed after a storm. With the wasabi, that chef freshly grates upon serving, however, it provides just enough distraction to break up the immense flavour of the sea urchin and proves to be a balanced and delicious dish. The wine mate, Dandelion Menagerie of the Barossa GSM, a Grenache-Shiraz-Mataro blend, picks up the intensity with its floral nose, bold flavours of fruit and oak, and just the right balance of tannins to make me want to go back again and again for another sip.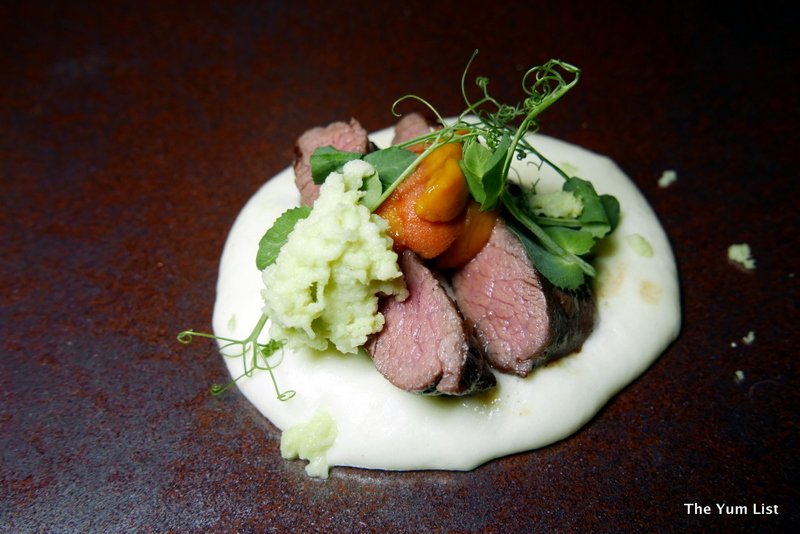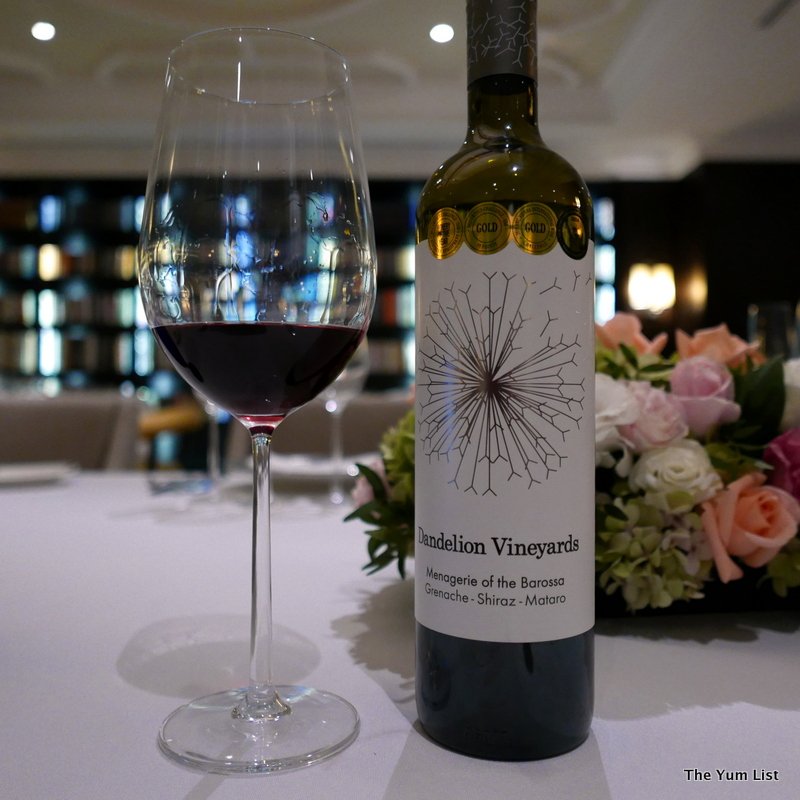 We've heard that the main is "life-changing, mind-blowing, transformative, life-altering" but we're a bit cautious for fear of being disappointed by high expectations. Pickled and Braised Wagyu Beef Cheek with Roasted Cauliflower Cream and Porcini, however, lives up to and beyond anticipation. It smells wonderful on arrival and this seductive aroma continues to deliver on the palate. It's both comforting and sultry, and so moist and succulent. The climax showcases how well Aussie beef and red wine get along. Alkoomi Black Label Cabernet Sauvignon, with its deep crimson shades furnishes layers of dark berries, chocolate and textured tannins. The earthiness of the mushroom and the melted fattiness of the meat are brought out with this wine, and if you're not going for the full wine paired meal, I'd suggest you at least order a glass of this to taste food-wine match perfection.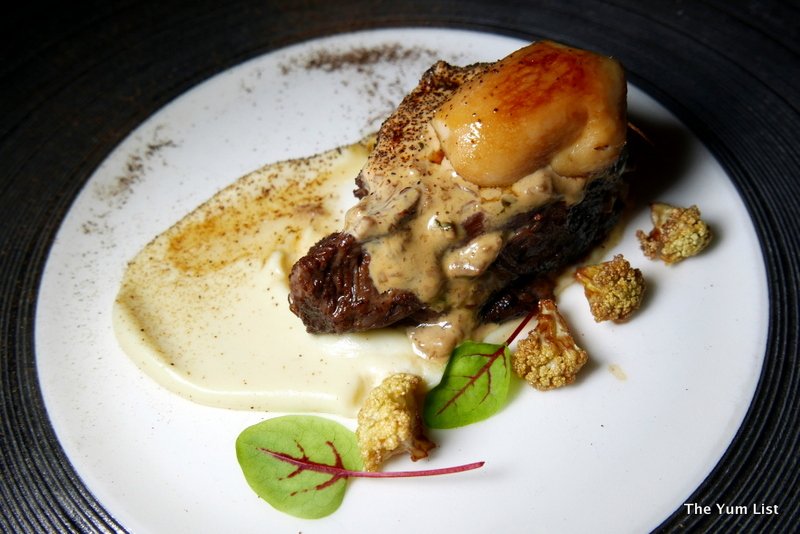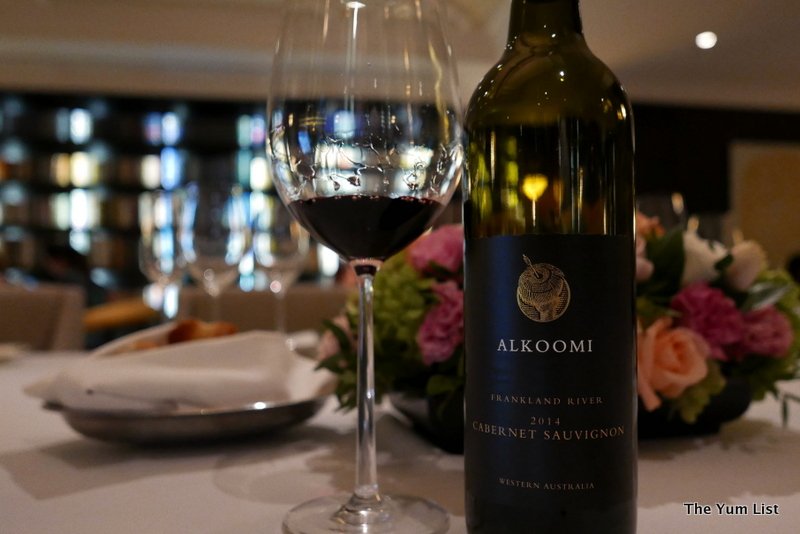 Dessert
Sable of Mango and Lime Curd supplies a sweet light finish, a fitting finale to a meat-bountiful meal. A light shortcrust pastry is topped with fresh pieces of mango, granola crumble, mint, mango ice cream and dotted with mango gel. Wine is not forgotten and we finish the meal back in Europe with the Graacher Himmelreich Riesling Spatlese. It's fruity and rich, yet not cloying, nicely balanced with acidity and very easy to quaff until the very last drop.
Available from October 31 to November 4 from 7 pm until 11 pm, the six-course dinner is priced at RM350 per person with an option of wine pairing at RM500 per person. For reservations and enquiries, please call +60 3 2142 8000 or email [email protected].
Reasons to visit: a unique chance to try the cuisine of an award-winning chef without having to travel miles to do so; a must for wagyu lovers; great wine pairings too showcasing why Aussie beef and red wines do so well together.