Words: Chris Moore    Photos: Monica Tindall
Let me get something out of the way right off the bat: tapas are not exclusively Spanish dishes!
Now, I understand that those very words may promote an uprising in the most patriotic of Spaniards, but it's a fact. Though the word tapas and the actual concept of hot or cold appetizer-like dishes are of Spanish origin, the idea of tapas exists in a host of regional variations around the world. Almost any meal in Korea, for example, typically means navigating an endless supply of small dishes of meat, seafood, and pickled vegetables: all intended to be washed away with a shot of soju or a mug of Hite. Japan has yakitori, Central America has bocas, and the United States even has mozzarella sticks and jalapeno poppers. And Italy, specifically the Venetians, has cicchetti.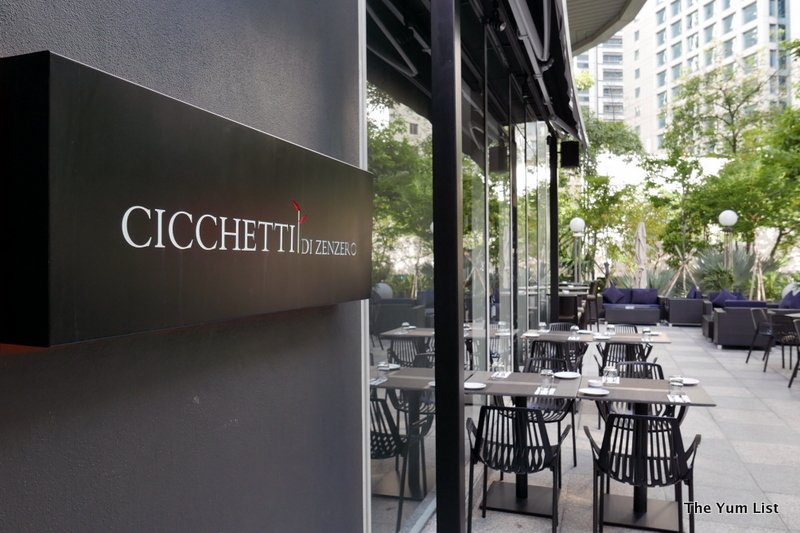 The concept of cicchetti is based around the idea of small savoury dishes being shared amongst a table of friends, family, coworkers, or anyone else who cares to drop in for that matter. At Cicchetti Di Zenzero, the most recent adventure for Roberto Guiati who previously made a name for himself in the restaurant scene in Kuala Lumpur with his two other successful ventures of Zenzero and Luce Osteria Contemporanea, one can expect an absolutely superb meal in an absolutely fantastic setting. Cicchetti Di Zenzero is a venue that screams elegance. Whether sitting inside surrounded by a library of Italian and French wines or outside on the elevated terrace admiring the changing hues of the KL Tower, one knows that once there they are going to experience an unforgettable culinary adventure. Everything at Cicchetti Di Zenzero is made with the utmost attention to detail: from the freshly made ravioli to the selection of cheese, meats and seafood that is flown in weekly, nothing is spared in the pursuit of gastronomic delight.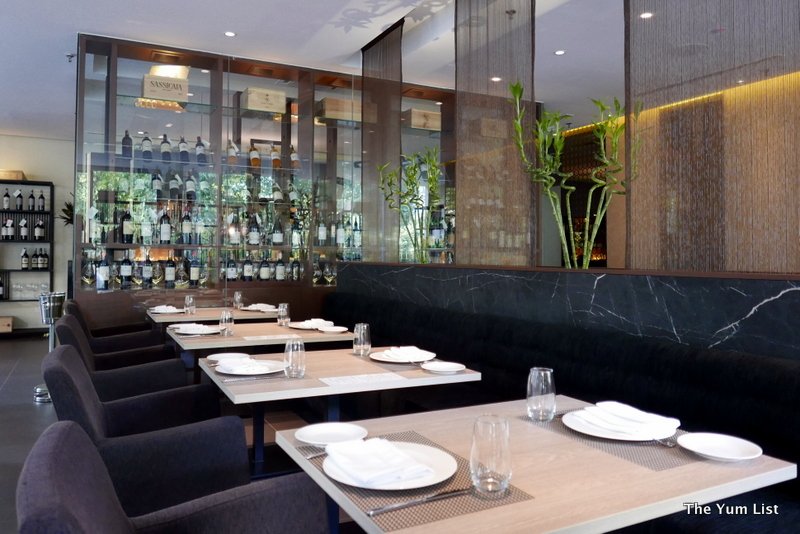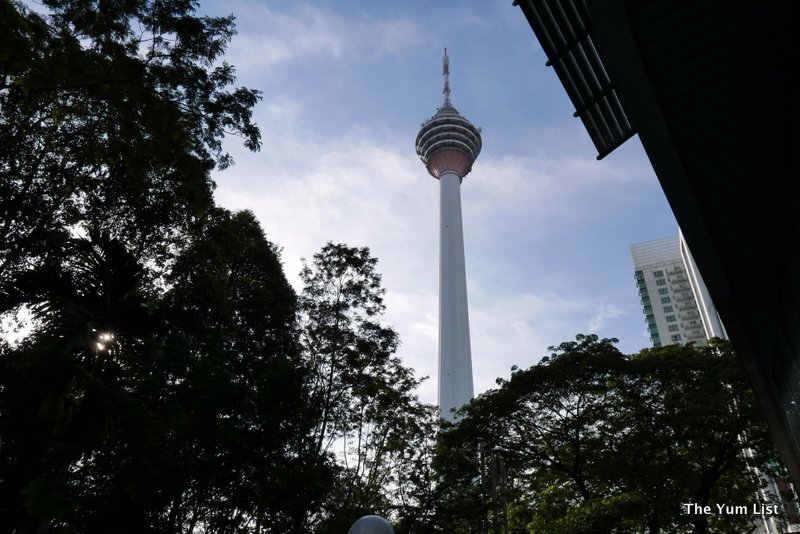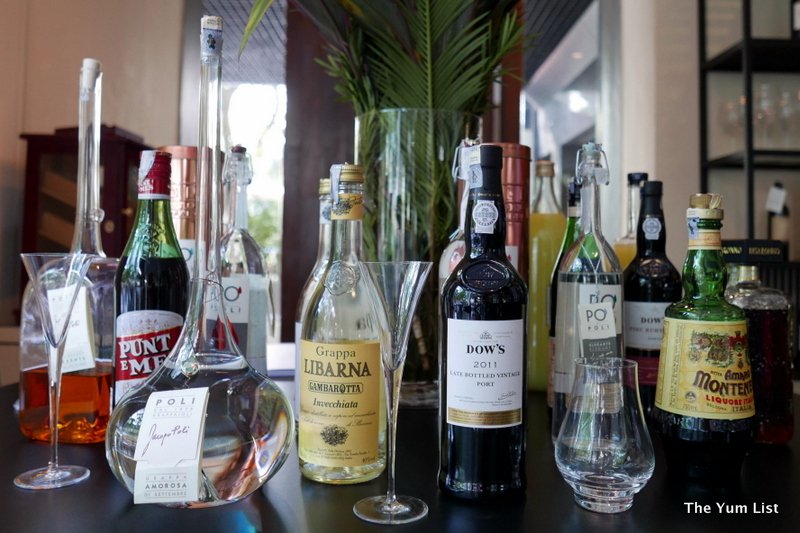 Drinks
One of the most striking images greeting those entering Cicchetti Di Zenzero is the vast selection of wine that is available to pair with the culinary creations A very extensive, and even more importantly, affordable, wine menu of both old and new world wines is available. Roughly 60-70% of the options available have Italian origins, and a very respectable range of red, white, and prosecco vintages can be ordered by the glass or by the bottle. And given that no one ever drinks just one glass, the best options are for those who order a whole bottle.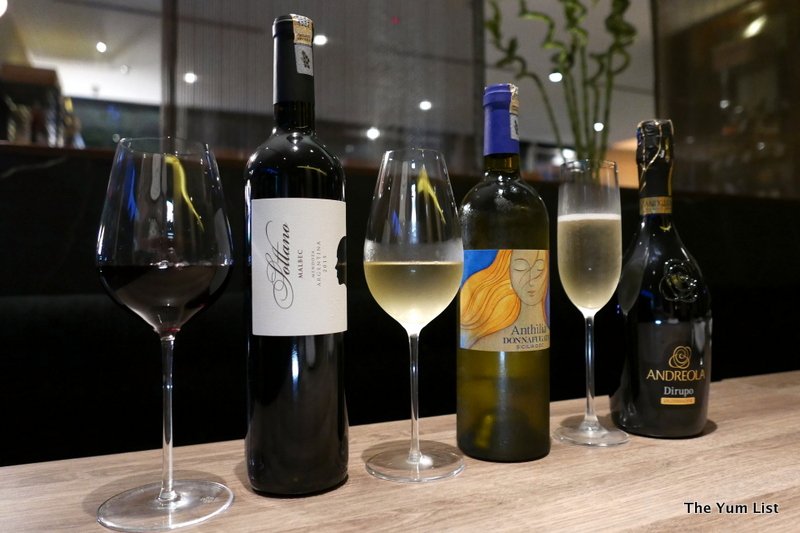 To parallel the idea of sharing food, Cicchetti also provides the opportunity to share drinks by offering half-litre carafes of many of its cocktail selections. The tangy yet fresh Lychee Martini (RM28 glass, RM50 Carafe) is a twist on the contemporary classic, mixing together fresh lemon juice, Grey Goose vodka and lychee liquor, while the Blue Lagoon (RM28 glass, RM50 Carafe) is a perfect fruity summer cocktail that combines vodka, fresh lemon juice, and blue Curacao before being topped with a splash of Sprite for the perfect amount of carbonation. Yet another take on an old classic is the Zenzero Cosmopolitan (RM32 glass, RM50 Carafe): a harmonious cocktail of tanginess and spice that is artfully constructed with ginger-infused vodka, Cointreau, a fresh ginger puree, cranberry juice, and freshly squeezed lime.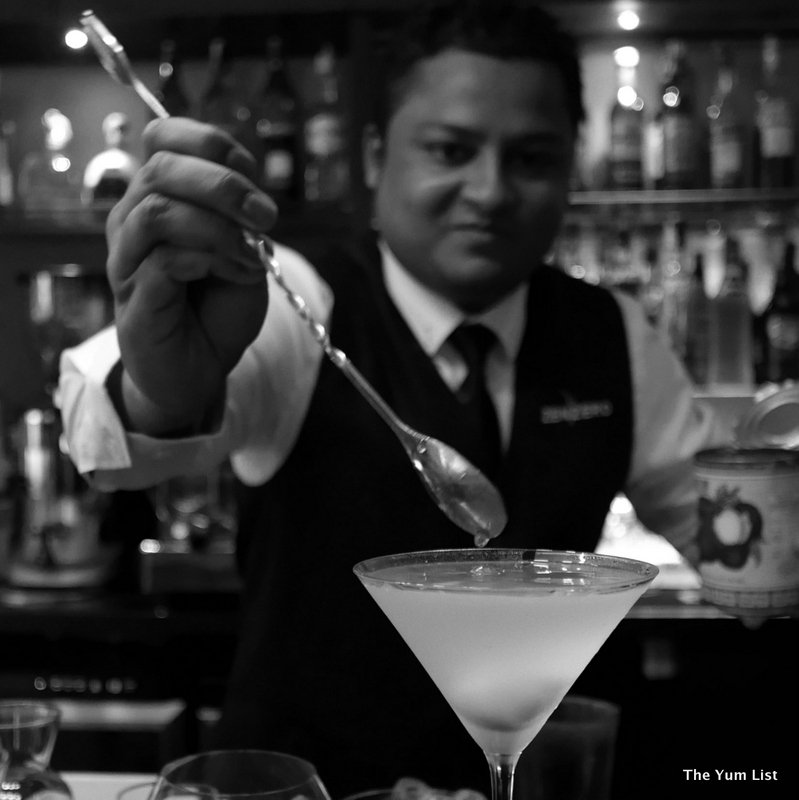 Should something inspired by the culinary culture of Italy be more what you're after, then the Aperol Spritz (RM42 glass) is simple yet brilliant. The classic Italian cocktail made with Aperol and topped with prosecco is the perfect post-work pleasure – an ideal balance between bitter and sweet. On the fruitier end of the spectrum is the Tramonto (RM32 glass, RM50 carafe), whose colour emanates a vision of the red sunset that this Italian name translates to. Consisting of a generous portion of house-made limoncello, purees of berry and orange, and fresh mint plus a simple splash of soda water, this cocktail is over the top.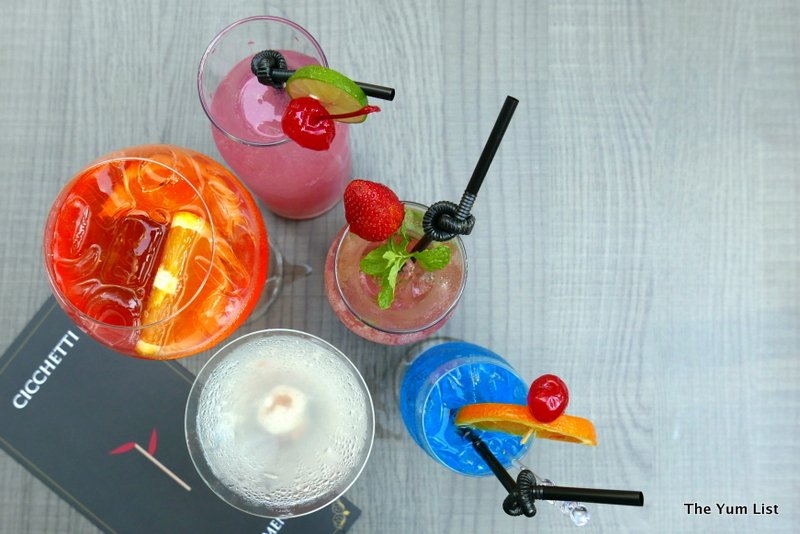 The perfect way to cap a glorious meal at Cicchetti is with the artful and elegant Espresso Martini (RM32). Powerful notes of coffee and cocoa are provided through vodka, Kahlua, simple syrup, and freshly brewed coffee, and the flavours are a perfect match for the richness of the food.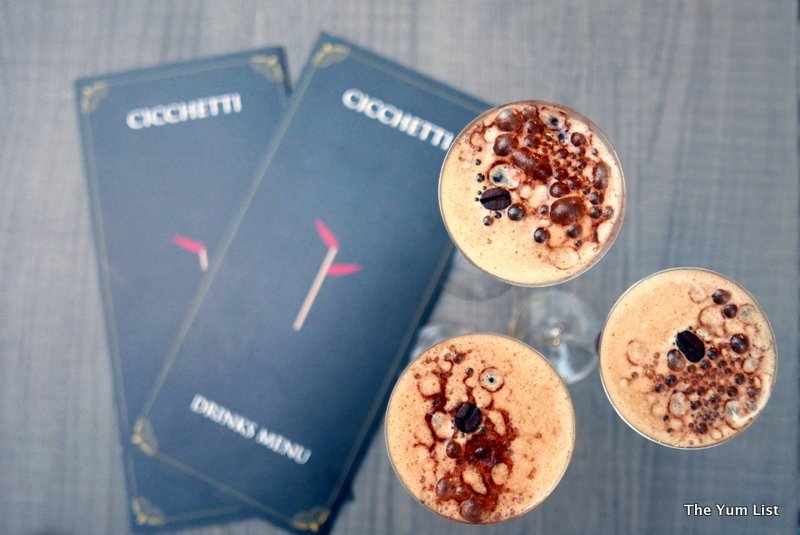 Food at Cicchetti Di Zenzero
The menu at Cicchetti Di Zenzero is constructed to satisfy all levels of appetite. Whether you're there for a light snack in the form of a cicchetti dish, or for a more fulfilling option from the traditional Italian courses of antipasti, primi (typically pasta), secondi (fish and meat), or an after-dinner delight of formaggio or dolci the one thing guaranteed is that you will leave immensely satisfied.
Cicchetti
Flown in – freshly chilled from Italy – on a weekly basis, the Sarde in Saor (RM18) is an exquisite combination of salty fried sardines and a bed of creamy polenta. Topped with vinegar poached garlic and fresh pine nuts, the thought of sharing this dish is nothing more than a fleeting one. The Bresaola and Buffalo Mozzarella (RM20) is hardly a dish you'll want to share either. A bed of spicy arugula with shaved Parmesan is layered with slices of creamy, buffalo mozzarella and thinly sliced bresaola to produce a dish that divinely unionizes both texture and flavour.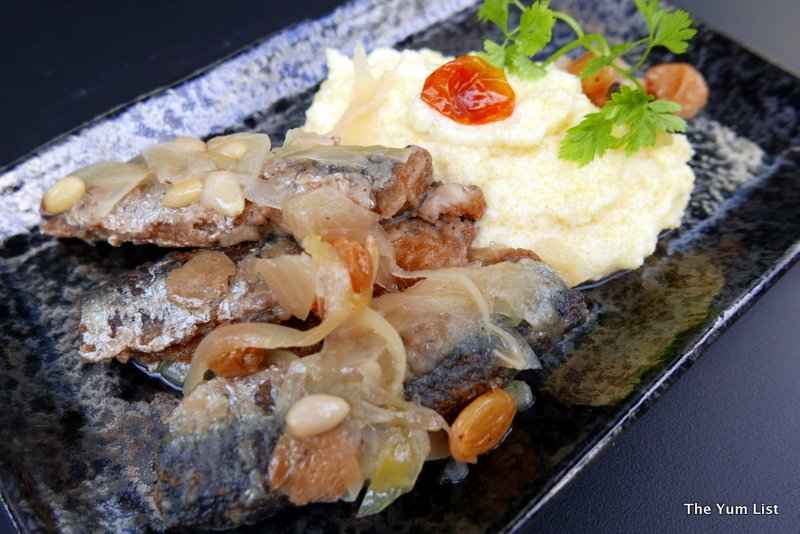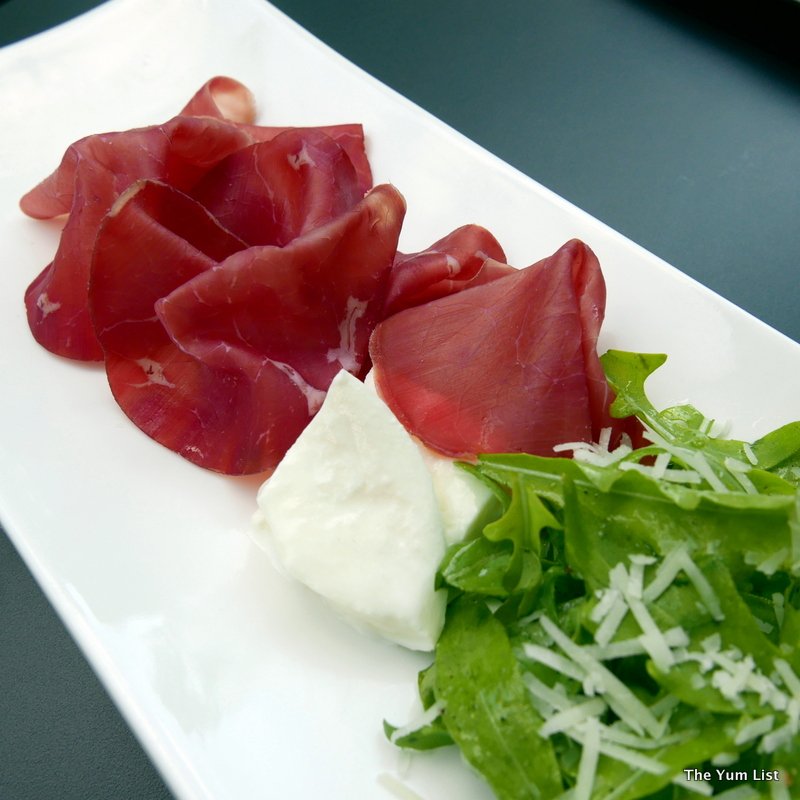 Antipasti
Traditionally served as the first course of an Italian meal, the antipasti selection at Cicchetti Di Zenzero presents more individualized offerings than the cicchetti itself, which may work in your favour since you aren't saddled with the expectation of sharing. The Burratina (RM26) is a dish of delicious young, creamy mozzarella layered on top of fresh arugula and hearty slices of Roma tomatoes and served with an artichoke pesto, the nuttiness of which spectacularly aligns with the acidity of the tomato and the sweetness of burrata. Alternatively, the Salmon and Scallop (RM32) is a beautifully presented slab of smoked Scottish salmon and seared Hokkaido scallops topped with fresh roe, capers, and a selection pickled veggies, which exquisitely balances flavours of smoke, sweetness, and brine.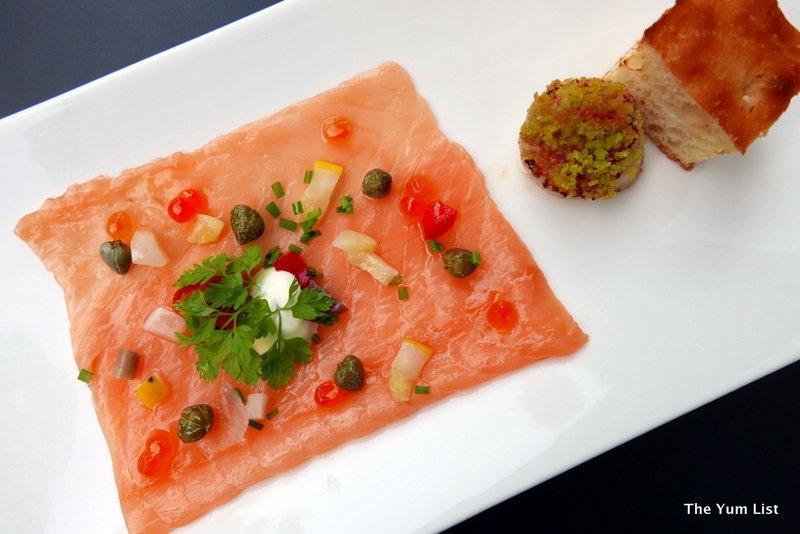 Primi Piatti – Pasta
For more fulfilling endeavours, the Polenta and Gorgonzola Ravioli (RM32) epitomizes gastronomic immaculateness. The house-made ravioli is coated with a delectable white truffle and butter sauce and topped with perfectly crispy strips of beef ham and shavings of Grana Padano. The dish is aromatic, decadent, and rich, and in every way amazing. A lighter option in comparison to the ravioli, yet equally as palatable, is the Angel Hair with Sardinian Bottarga (RM34). One of the most popular dishes at Cicchetti, fresh angel hair pasta is beautifully served as a traditional aglio olio with fresh pepperoncino, sautéed prawns, and shaved bottarga.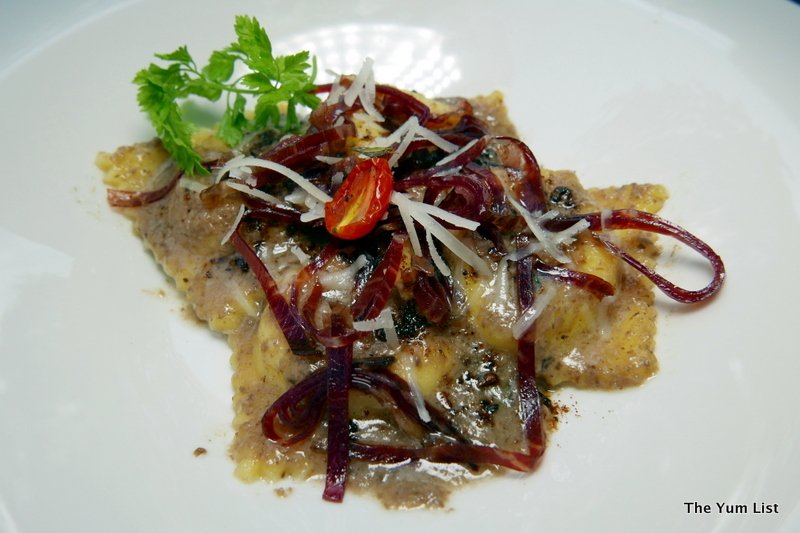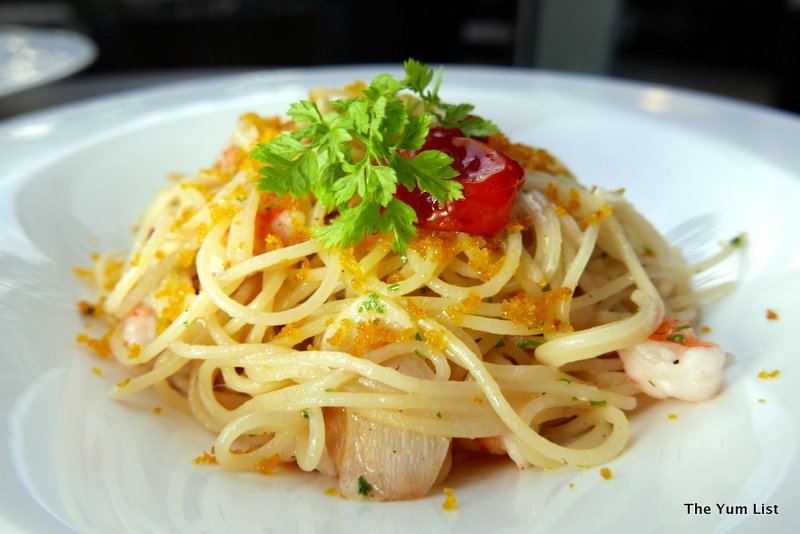 Secondi – Fish and Meat
If you're feeling adventurous and somehow still have room to spare after courses of cicchetti, antipasti, and pasta, then the meat and fish creations at Cicchetti Di Zenzero are worth exploring. The Baked Barramundi (RM36) is cooked perfectly and placed atop layers of thinly sliced potatoes and zucchini. It is topped with stewed cherry tomatoes and fresh basil, making the plate quintessentially Italian. It is a dish you envision eating on the shores of Cinque Terra or the Amalfi Coast. Continuing with classical Italian delights, the Slow and Low (RM46) is exactly the ossobuco you might get at Nonna's house for a Sunday family dinner. The oven braised shank is cooked, as the name suggests, low and slow and rested beautifully atop a bed of creamy polenta. The dish is immaculate and the richness of the meat begs for a glass of Chianti – thankfully, Roberto has you covered!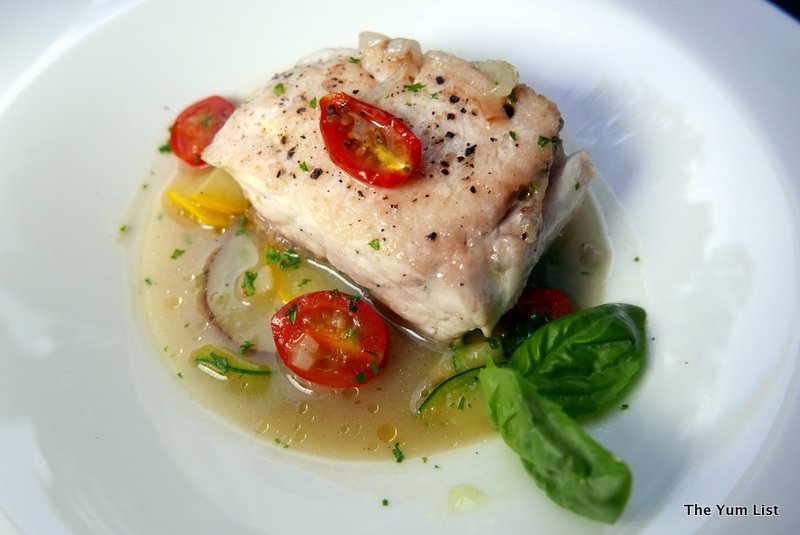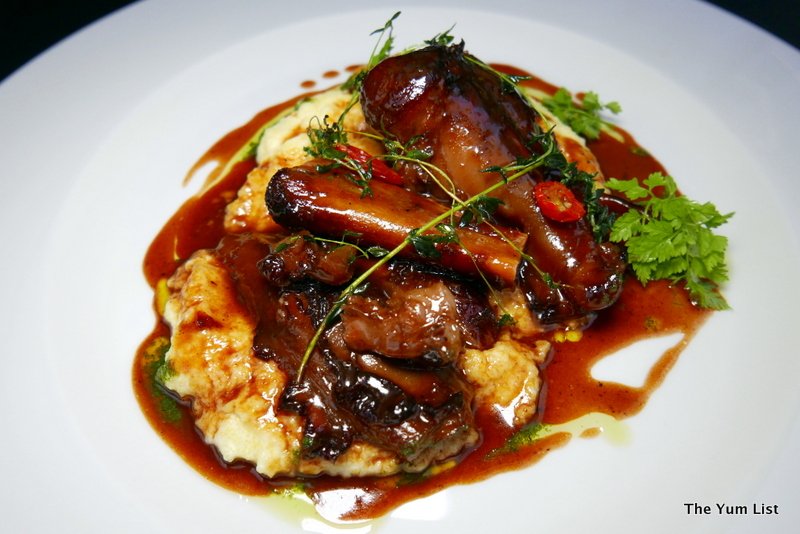 Cheese
The selection of cheeses available at Cicchetti Di Zenzero is unparalleled. Not available at his other establishments, the selection of imported cheeses is meant to set Cicchetti apart. The pinnacle selection from the menu is the Pecorino al Tartufo (RM40), which is completely unnecessarily surrounded by fresh grapes, walnuts, and dried apricots and served with fresh jams, honey, and homemade focaccia bread. The cheese is stunning on its own, but when paired a fine Italian red is about as good of an end to a meal as you could expect.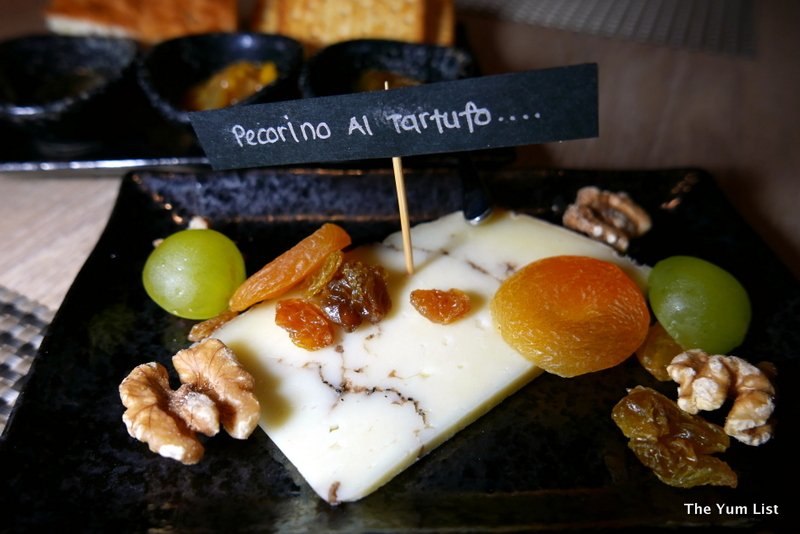 Cicchetti Di Zenzero Dolci
Although some people do like to finish their dinner with a nice red wine and some cheese, I think you'd be remiss to pass up fine chocolate or a delectable sweet at the end of this dinner. At Cicchetti Di Zenzero, the dessert menu, as well as the presentation of these desserts themselves, are a sight to behold. The Chocolate Tart with Mascarpone Cream and Strawberry Sorbet (RM15) is delivered as a beautiful piece of art that is almost a shame to destroy. The rich dark chocolate tart is complimented by a sweet berry sorbet and a tangy mascarpone that might just be an even better ending than the cheese. In keeping with the classical Italian theme, it is hard to resist the temptation presented by the Housemade Tiramisu (RM15) with its layer upon layer of still firm ladyfingers that are elegantly balanced on clouds of mascarpone and whipped cream. Tiramisu is easy to ruin – the cream can go runny, the ladyfingers soggy, the dusting of cocoa too heavy – but at Cicchetti Di Zenzero they have it down to an art.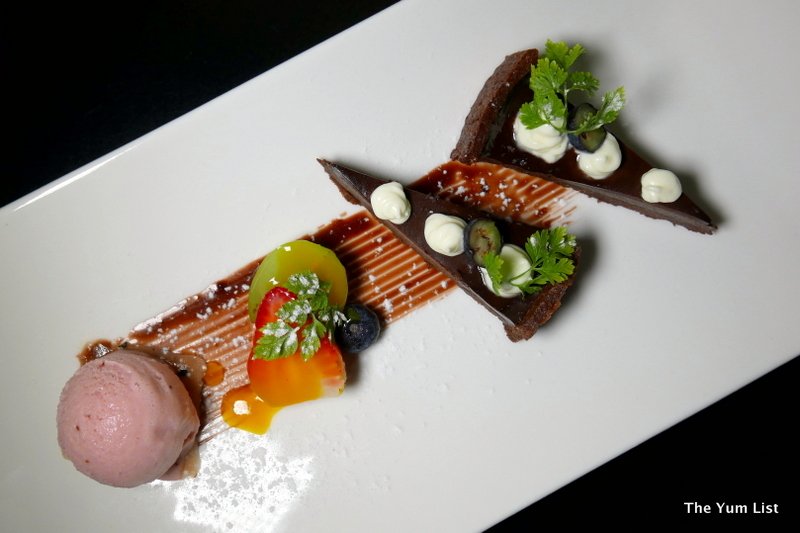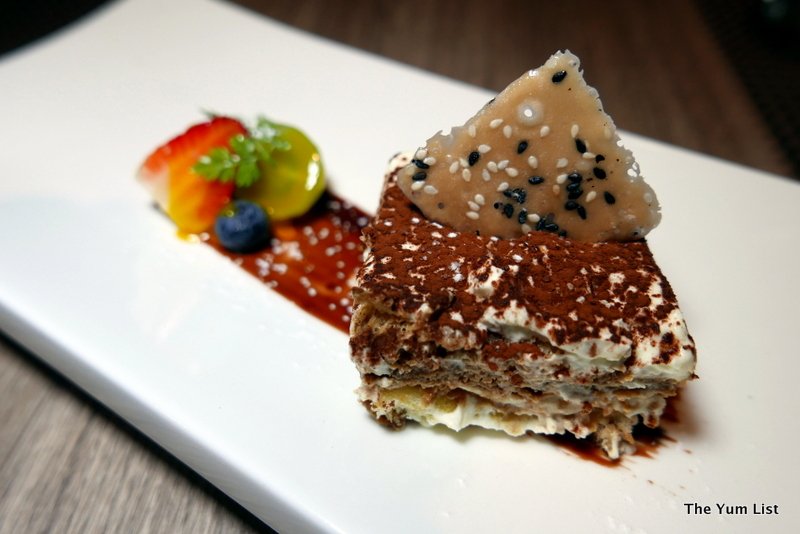 Roberto Guiati has made a name for himself around KL. Pose the question, "Where can I find great Italian food in a stylish setting?" and you'll likely be pointed in the direction of Zenzero or Luce Osteria. Cicchetti Di Zenzero now needs to be added to that list. From the moment you walk in, you know exactly what you are going to get. From the service to the décor and the environment to the food and drinks, Roberto has built his 'empire' on a few very simple concepts – quality, consistency and high attention to detail. I challenge you to take anything available at Cicchetti Di Zenzero and find it done better in KL, or in Italy for that matter!
Reasons to visit: a fantastic selection of wine and cocktails; a stylish dining room with contemporary patio perfect for sundowners and sitting in the cooler evening air; don't miss the Angel Hair with Sardinian Bottarga and the Sarde in Saor.
Cicchetti Di Zenzero
A-G-1 Menara Amplewest
Jalan Puncak
50250 Kuala Lumpur
Malaysia
+60 3 2022 2899
[email protected]
www.cicchettidizenzero.com