Monica Tindall
Sundays in KL are perfect for dim sum brunches and Sofitel Kuala Lumpur Damansara's Cantonese restaurant, Wan Chun Ting, has a delicious line-up.
Located on the first floor of the newly opened luxury hotel, Wan Chun Ting, is a beautiful setting. A large circular room is mirrored with round panels in the ceiling and bronze cylinder chandeliers that hang in glitzy style giving the room a splash of glam. Private rooms are fit with their own bathroom making them an ideal spot for more intimate functions. The larger dining area is divided by enormous wooden decorative panels, turning a large space into more personal pockets.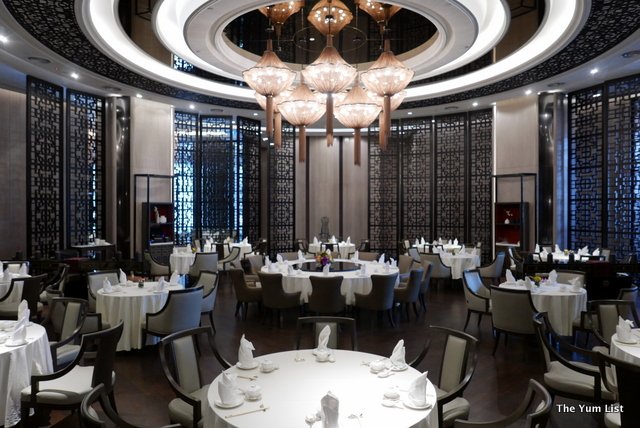 The dim sum items are extensive and very reasonably priced ranging from RM10 to RM20 per serving. The division of the menu into Chef's Recommendations, Congee, Steamed, Rice Rolls, Deep-Fried and Baked, makes the choosing easier.
Chef's Recommendations at Wan Chun Ting
It's always a good idea to listen to the chef and so Dim Sum Chef Chong Chin Kee's recommendations are where we begin. Steamed Golden Black Prawn Dumplings (RM35) look dramatic with their black charcoal wrapping and gold leaf crown. They're equaled in taste with a whole fresh prawn, plump and flawlessly cooked in the middle.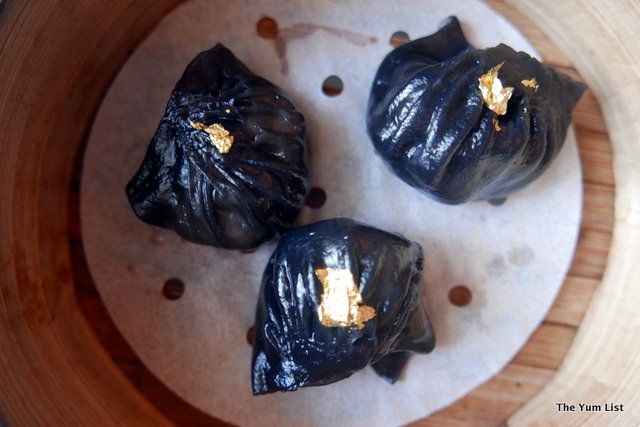 Steamed Trio Style Chives Dumplings (RM18) are a pretty three with their transparent coat, and purple cabbage, red and yellow capsicum finely chopped as toppings. A clean, firm prawn centre seasoned with chives leaves us wanting more.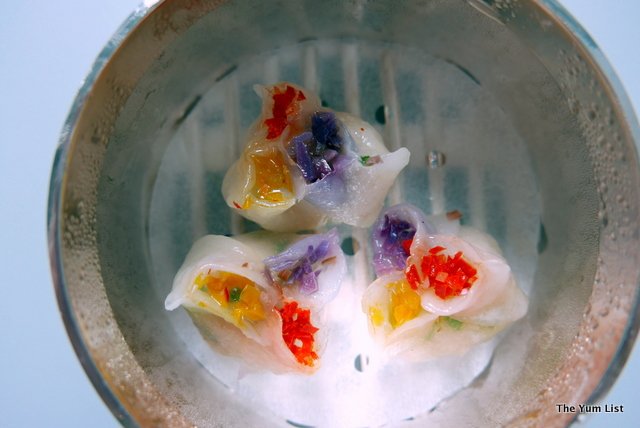 The popular Steamed Salted Egg Custard Buns (RM15) dispense a swirl of orange and white giving the dish a psychedelic spin inspired by the layers of a Swiss Roll. Breaking it apart rewards us with an attractive gooey paste of yellow custard – sweet, salty, spongy and sticky.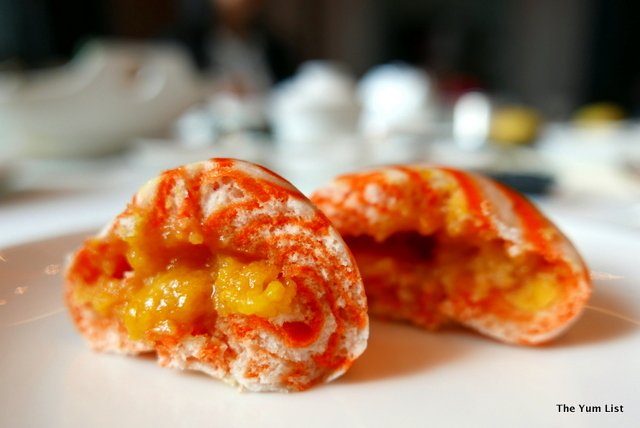 Congee
Congee with Prawn and Scallop (RM25) is a simple porridge lushed up with a fresh prawn and scallop forming a completely white dish. Chicken stock gives it flavour and aroma and I like it with a spoon of soy sauce mixed in.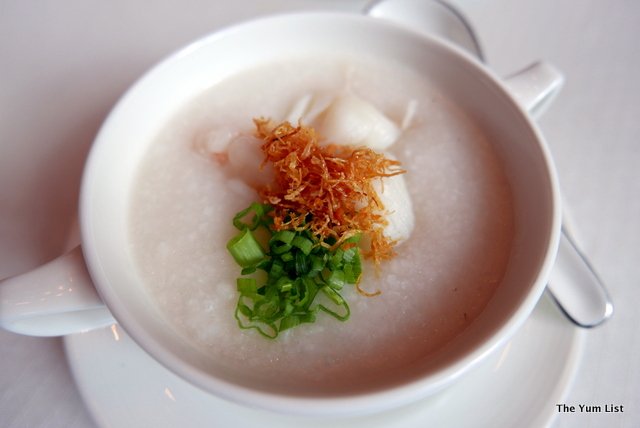 Steamed Dim Sum
Black Pepper Chicken and Mushroom Dumplings (RM12) are scrumptiously intense. A rich pepper sauce coats the meat and veg leaving a peppery tingle on the tongue and keeps the insides wet. Small chunks of radish give it crunch.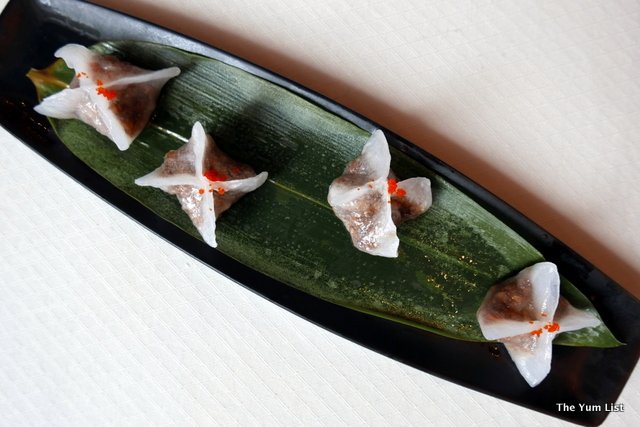 Rice Rolls
Vegetarian Rolls (RM12) glisten on arrival with their soft rice paper skin and drizzling of soy sauce. They're packed with a vibrant display of shredded vegetables and, proving that veggies are where it's at, it's one of the most flavourful numbers on the menu. They take some time to make because of the multiple layers. It's actually first wrapped and fried (hence the crunch) and then wrapped in steamed cheung fun.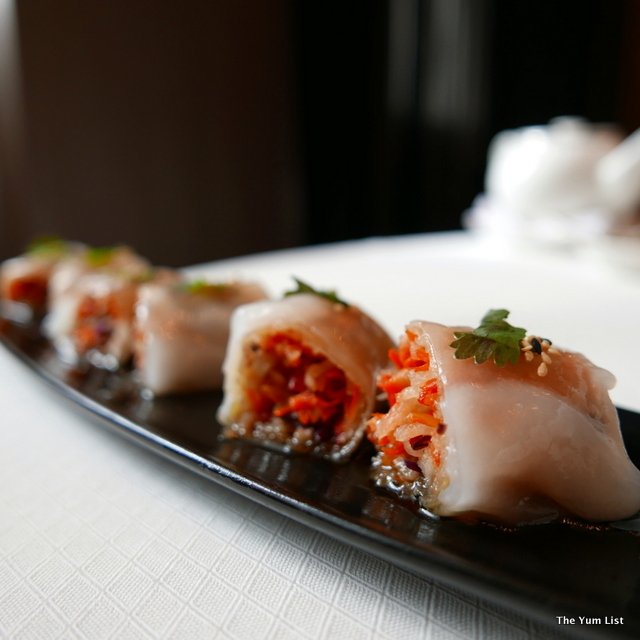 Deep-Fried Dim Sum
Pan-fried Shanghai Dumplings (RM12) remind me of gyoza and are tasty with their chicken, spring onions and ginger filling. The pan imparts a taste of the grill. "Lovely, lovely," says hubby.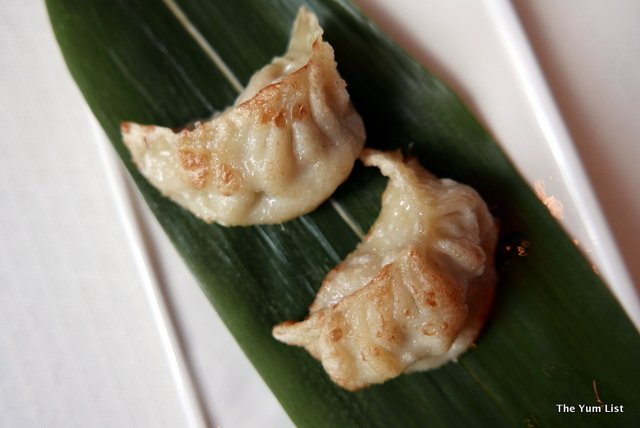 Presented on a long slate platter, the Pan-fried Radish Cake (RM15) looks deceptively simple. Four slices of softly mashed vegetable are lightly fried and surprisingly rich in flavour. A topping of shredded dried scallops gives a depth of structure that turns this seemingly straightforward dish into something much more complex.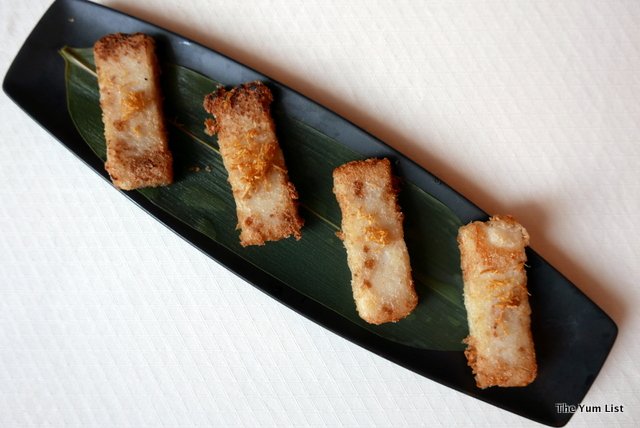 Baked Dim Sum
Baked Egg Tarts (RM12) are wonderfully buttery and flaky holding a gently sweet baked custard. The secret here again is multiple layers – time consuming production.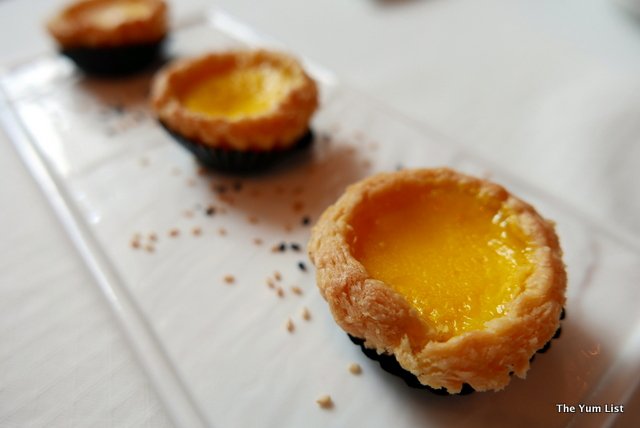 A sweet crumbly scone like bun holds the Baked Hong Kong Style Barbecued Chicken Polo Bun topped with Pineapple Craquelin (RM15). It's a crumbly bite of both sweet and savoury.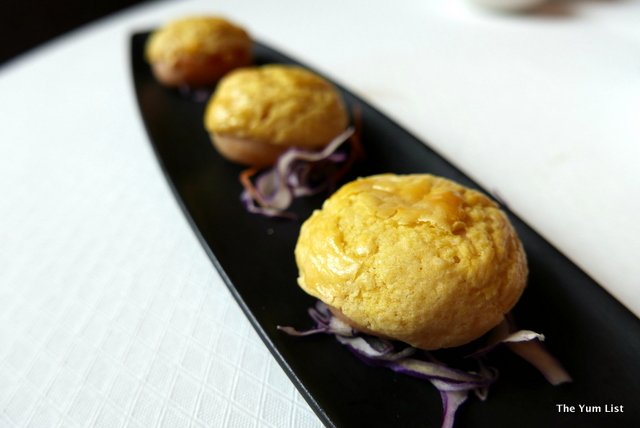 Desserts
Hubby finds comfort in the Chilled Mango Puree with Pomelo (RM22), which is finished off with a scoop of creamy vanilla ice cream. He's also a big fan of the Signature Banana Fritters (RM18). They're been coated in tempura flour and quickly fried at a high temperature leaving them crisp without a single drop of oil to be seen. The filling of sweet banana is balanced with black beans. My favourite though is the Sweetened Mango Mochi (RM10). The natural taste of fruit shines through and the sticky rice jacket is perfectly smooth.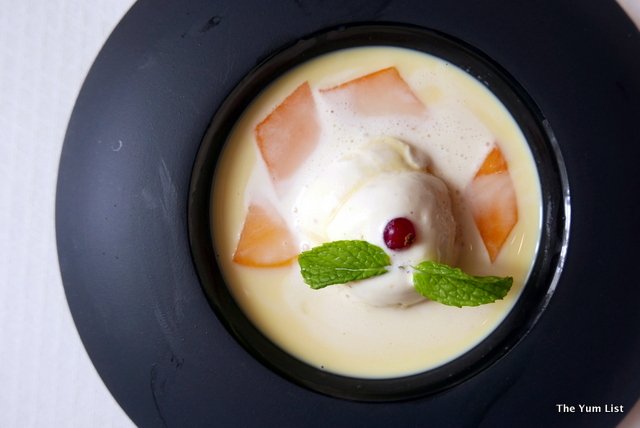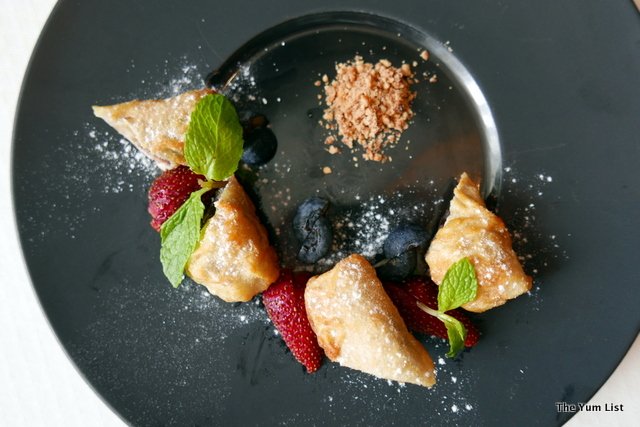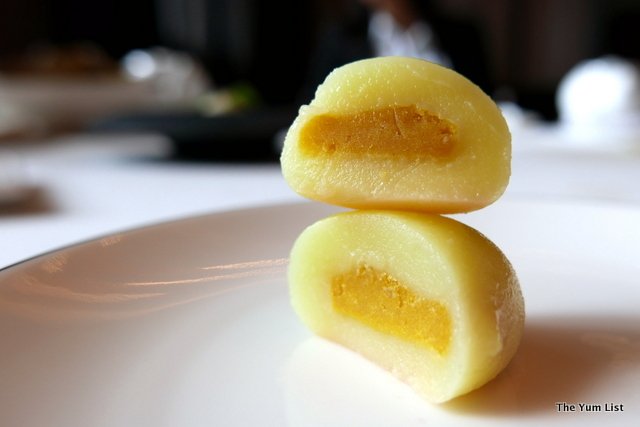 Dim sum is available for lunch and Sunday brunch. Lunch Monday to Saturday runs from 12 noon to 2:30 pm and Sunday brunch is a long leisurely affair beginning at 10:30 am and finishing at 3 pm.
Reasons to visit: great dim sum menu; must order the vegetarian rolls, baked egg tarts, steamed trio style chives dumplings, the pan-fried radish cake and banana fritters.
Wan Chun Ting
Sofitel Kuala Lumpur Damansara
5 Jalan Damanlela
Bukit Damansara
50490 Kuala Lumpur
Malaysia
+6 03 2720 6688
[email protected]
www.sofitel.com